Martin H. Bush Outdoor Sculpture Collection
The Martin H. Bush Outdoor Sculpture Collection, located on the Wichita State University campus just outside the Ulrich Museum of Art, is notable for its quality. It includes 81 world-class pieces for art lovers to admire on a self-guided tour. 
Campus visitors have appreciated the public artwork on display since 1972, an extension of the Ulrich Museum of Art's permanent collection. Notable works include an iconic LOVE sculpture by Robert Indiana and the Love Locks Pod by Brandy Hatter where visitors are encouraged to place a personalized lock and toss the key into a nearby pond. The collection's latest acquisition includes "Twister Grande" by artist Alice Aycock, a massive sculpture that was designed to move with the wind. It represents the natural force that impacts Kansas weather. 
To guide the journey, visitors can use the Ulrich Museum of Art's mobile app to access updated content, audio tours, and events or view a sculpture map. Consider visiting campus after the goes down during Sculpture Glow when each unique piece is illuminated for after-hours exploration during the summer.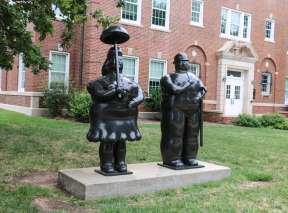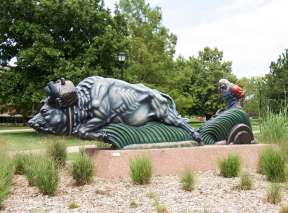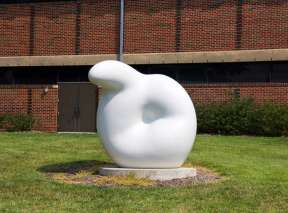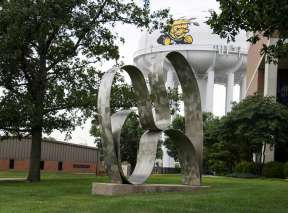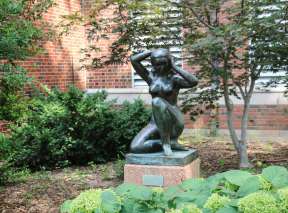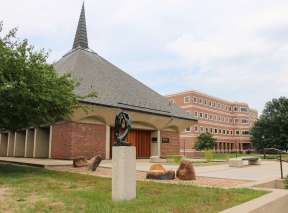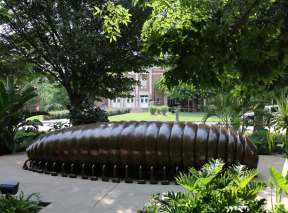 We're Always Ready
for our closeup