Historic Wichita Tour
For thousands of years, Wichita served as a gathering place for nomadic people, eventually becoming a trading post along the Chisholm Trail. Cattle drives, oil discoveries and aircraft manufacturing are all a part of Wichita's history and culture, shaping it into the largest city in Kansas. Featured below are our must-see moments for exploring our city's history and heritage.

Wichita-Sedgwick County Historical Museum
In the heart of downtown, the Wichita-Sedgwick County Historical Museum is located in the original 1890 City Hall with its 170-foot tall clock tower. With four floors of special and long-term exhibits examining Wichita and Sedgwick County's rich history and cultural heritage, the museum's collection of 70,000 artifacts includes a Wichita-built 1916 Jones VI automobile, a full-scale Victorian home interior and many other exhibits embodying the area's vibrant history from its settlement in the 1860s to today.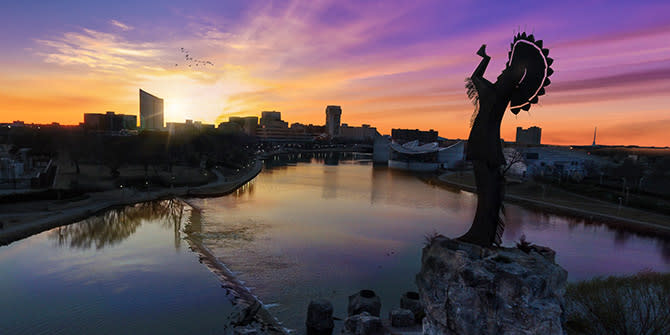 Keeper of the Plains & Mid-America All-Indian Museum
The iconic 44-foot Keeper of the Plains steel sculpture pays tribute to the Native Americans who made the area their home before the arrival of settlers. Located at the confluence of the Big and Little Arkansas rivers, the Keeper Plaza features exhibits depicting the Plains Indians' way of life. Access to the plaza area is by two bow-and-arrow-inspired cable-stay bridges or through the Mid-America All-Indian Museum during the day. The museum houses a gallery of nations and a gift shop featuring artists' work. They also host programs showcasing the heritage of the American Indian.
The Keeper is majestic in any light but if possible see the 15-minute "Ring of Fire" at 9 p.m. (spring and summer) or 7 p.m. (fall and winter), weather permitting.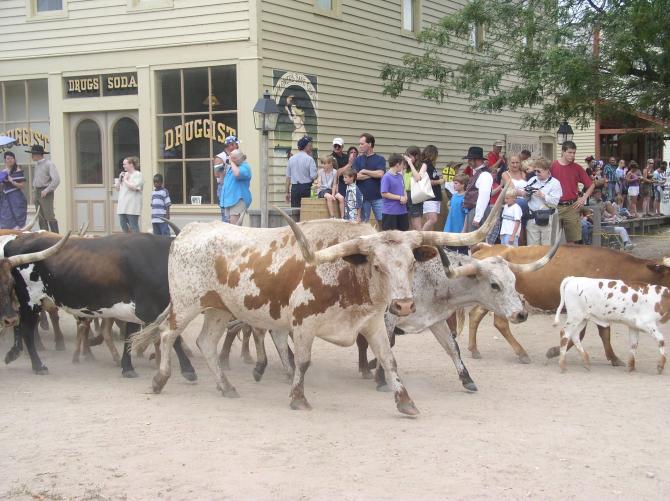 Old Cowtown Museum
Experience Wichita like it's 1865 at Old Cowtown Museum. This living history museum lets you immerse yourself in the sights, sounds and activities common to a Midwestern cattle town. Hear the ring of the blacksmith anvil, try an ice-cold sarsaparilla in the saloon and be prepared to duck in the doorway as gunfire erupts in the streets! Cowtown's unique programming tells the story of Wichita's transformation from a frontier settlement to a cattle town to an agricultural and manufacturing area. Connect with history through textiles, furnishings, furniture, tools and art while exploring 54 historic and re-created buildings, including Wichita's oldest surviving structure.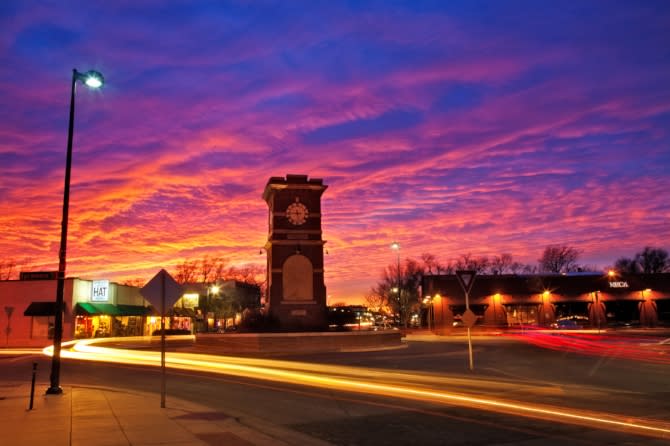 Historic Delano District
One of Wichita's oldest neighborhoods, the Historic Delano District is an eclectic shopping district west of the river in downtown Wichita. It is home to unique, independently owned shops, art galleries and restaurants and also features public art celebrating the area's Chisholm Trail heritage and evolution through the years.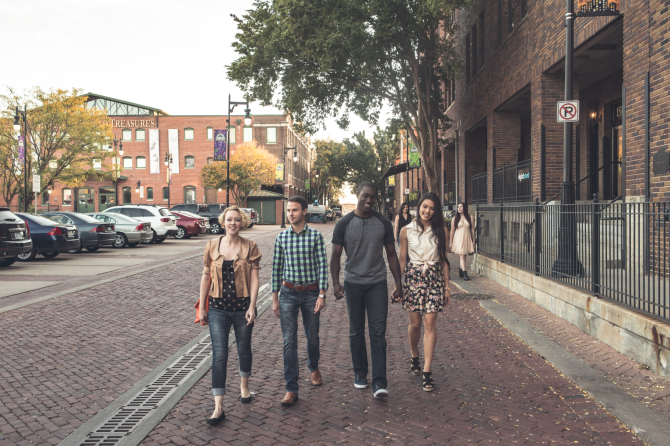 Old Town District
What is now known as the source of Wichita's vibrant nightlife scene, Old Town Wichita is laid along brick-lined streets and offers eclectic shops, restaurants and fun for all ages.
While in Old Town, visit the Great Plains Transportation Museum on the upper level north of historic Union Station and stop at the Museum of World Treasures to experience treasures from around the world and through the ages with more than 3,000 artifacts on three floors.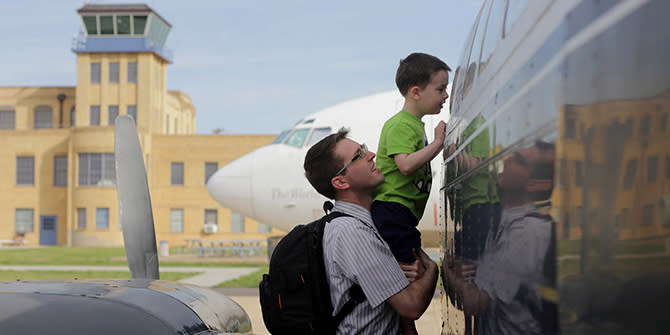 Kansas Aviation Museum
Housed in the original Wichita Municipal Airport Terminal Building, the Kansas Aviation Museum preserves the importance of the grand art-deco style building and chronicles the growth and development of general aviation in Kansas. The museum houses a world-class collection of 40 historic, significant and one-of-a-kind aircraft and aircraft engines; a tourable control tower; a huge archive with thousands of records, schematics, books, photos and more; and a wide range of aviation memorabilia.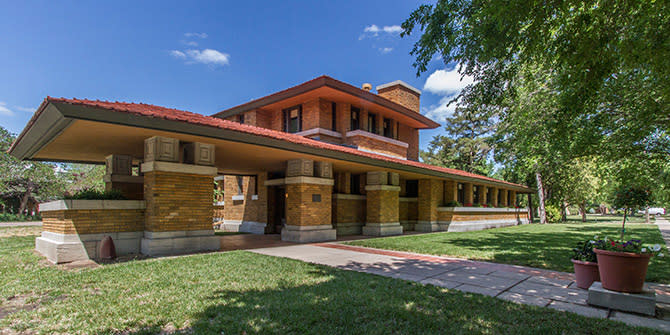 Frank Lloyd Wright's Allen House
Designed in 1915, Frank Lloyd Wright's Allen House is considered the last of the Prairie houses, which he considered among his best. Restored back to 1918, the house exemplifies FLW's philosophy of living in harmony with nature. The house is open by appointment only. There is also a Frank Lloyd Wright house located on the Wichita State University Campus (Corbin Hall).
Old Mill Tasty Shop
Old Mill Tasty Shop is one of Wichita's oldest restaurants and is a perfect stop on any historic Wichita itinerary. This family-owned and operated establishment has been a family favorite in downtown Wichita since 1932. Old Mill Tasty Shop's menu features sandwiches, southwestern dishes and daily blue-plate specials. Diners are warned to leave room for dessert or enjoy a soda – served the old-fashioned way from a working, marble countered soda fountain.