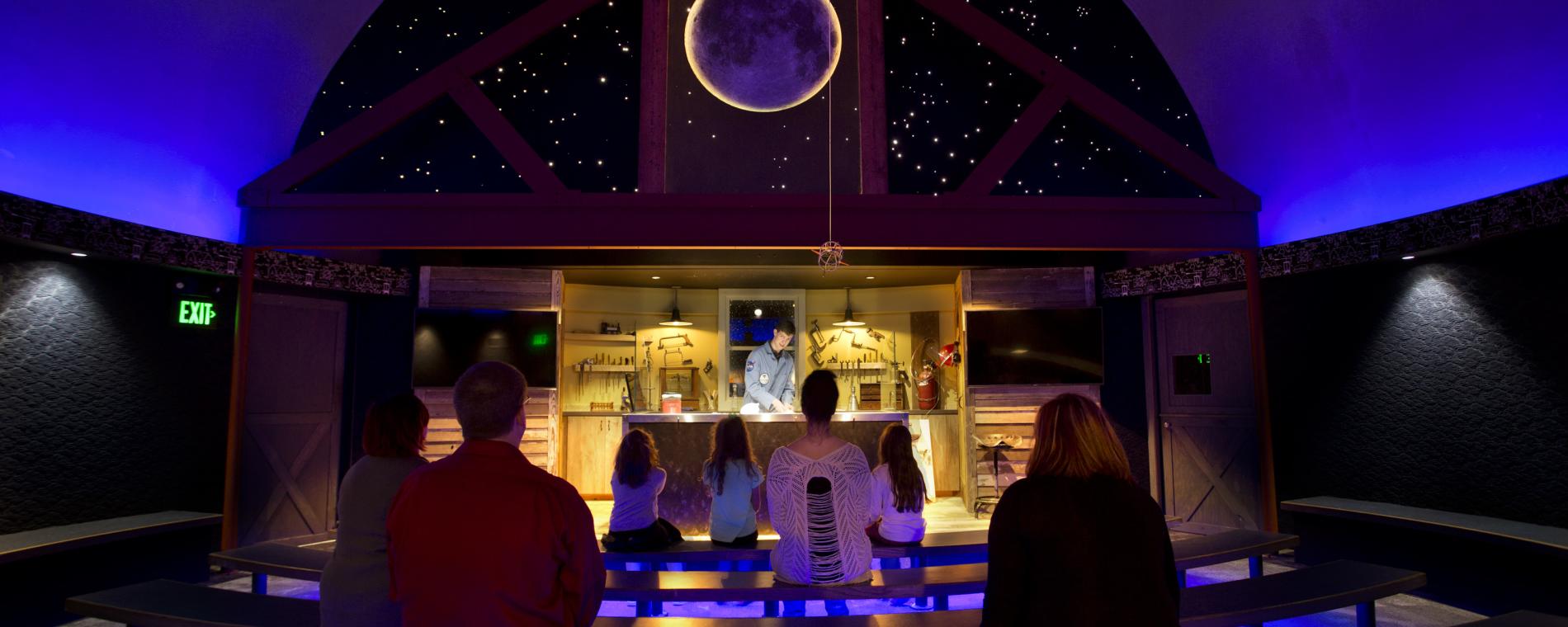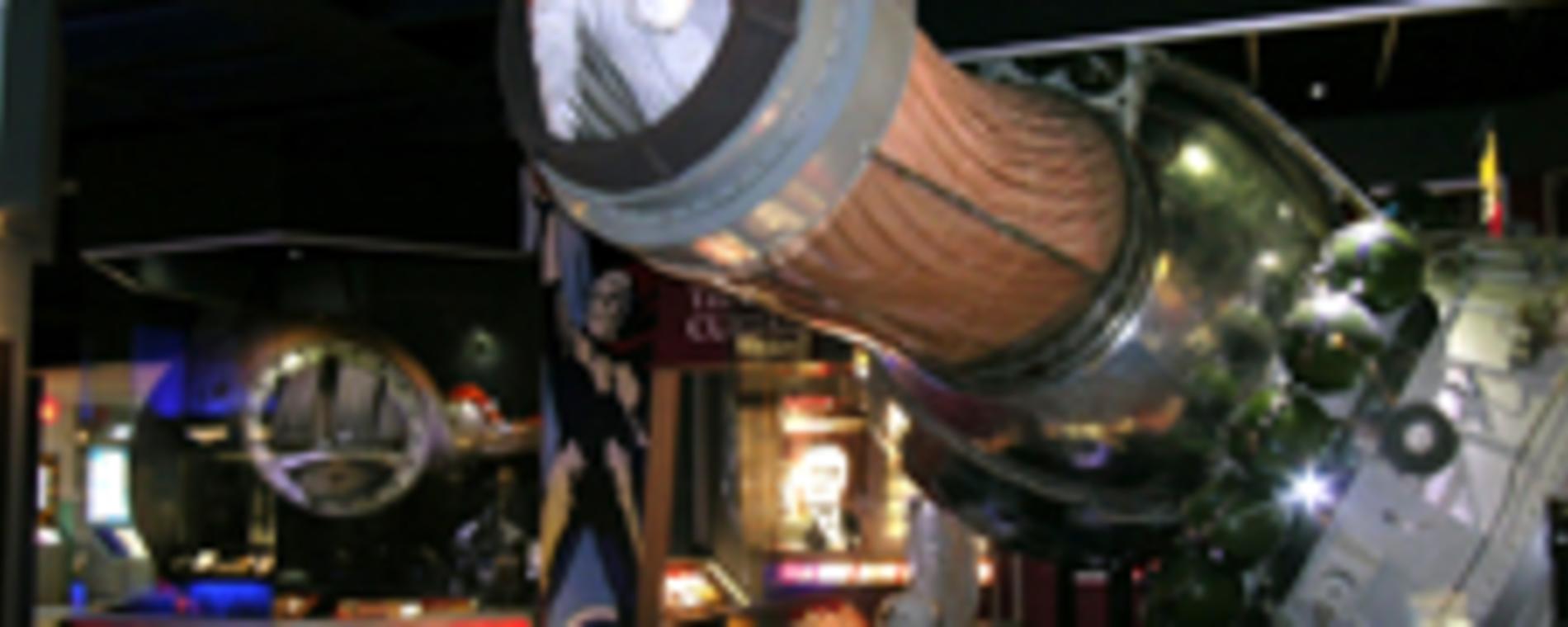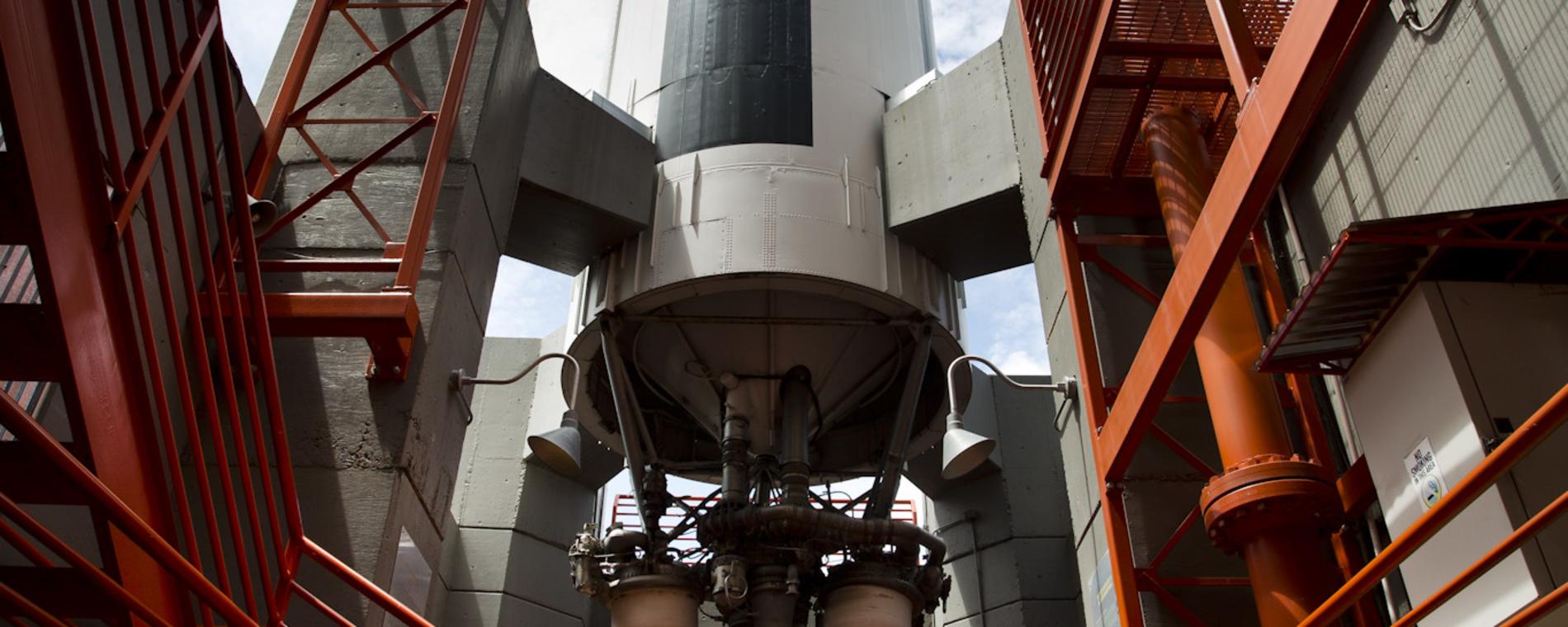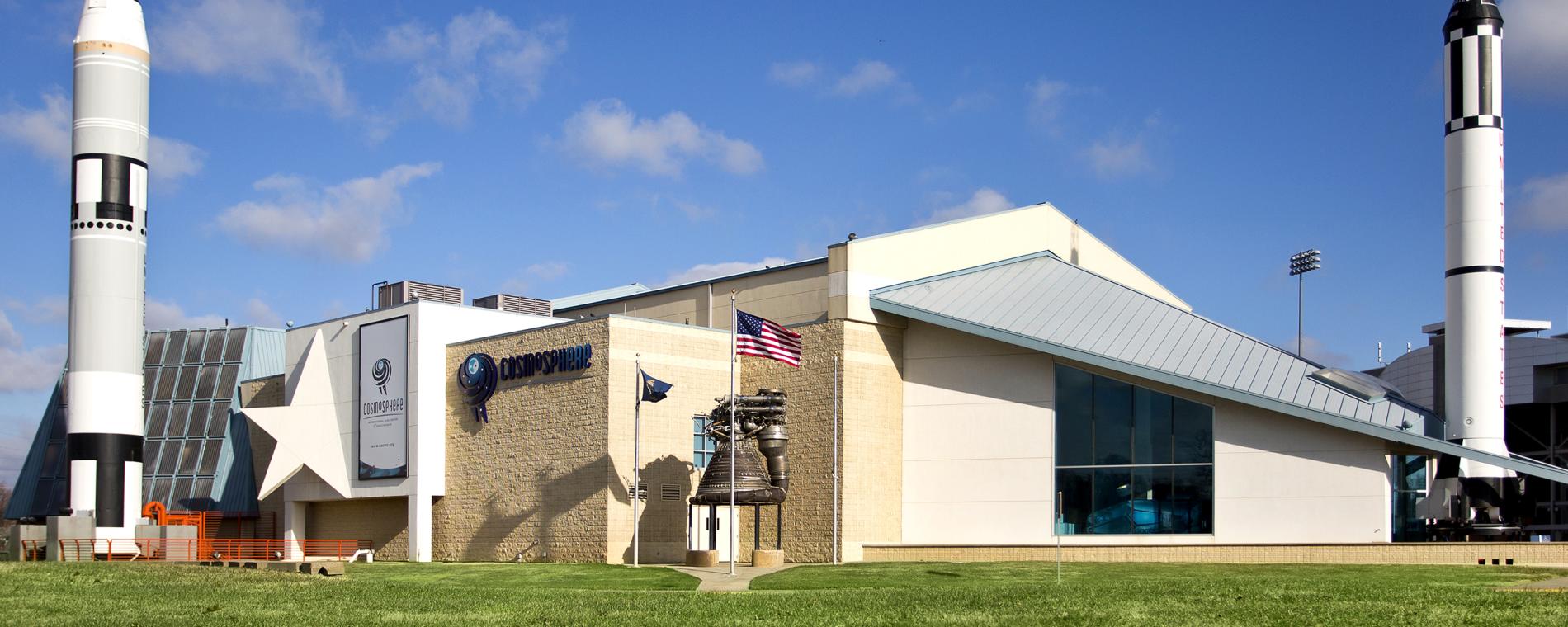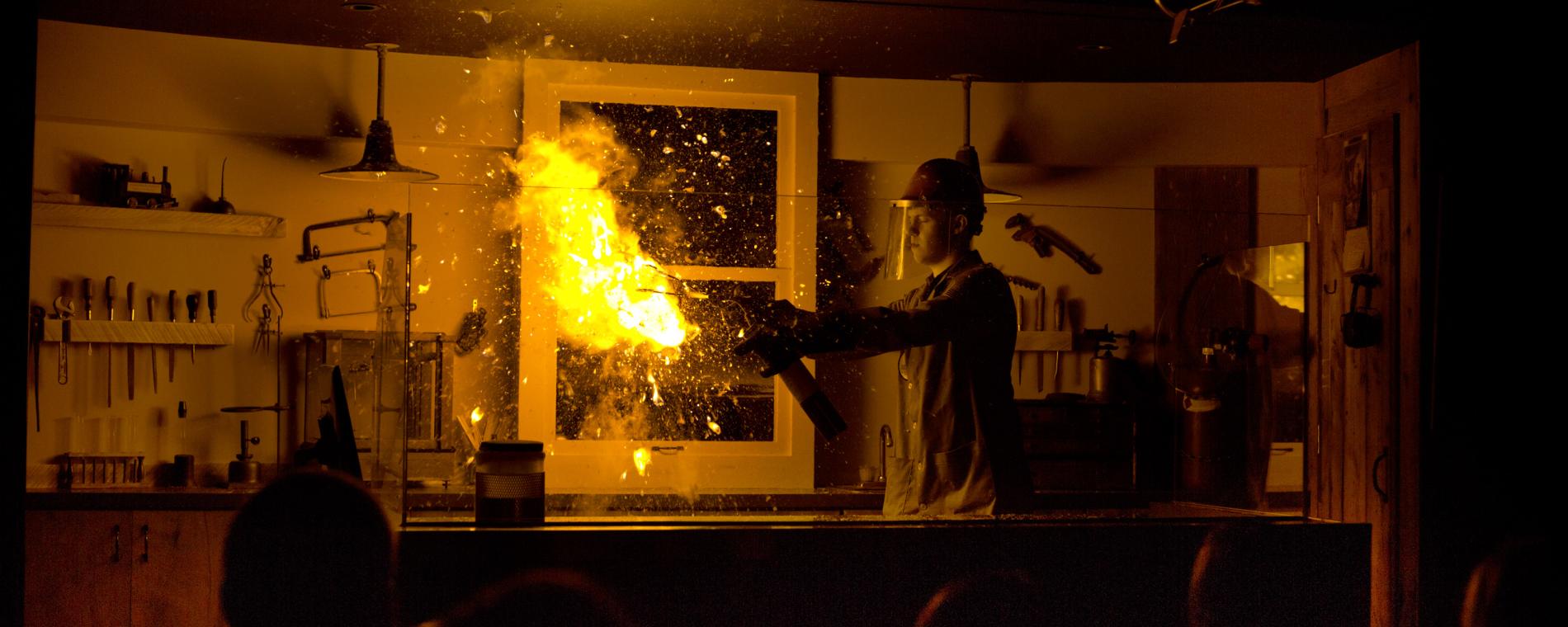 Home / Listings /
Cosmosphere International SciEd Center & Space Museum
Cosmosphere International SciEd Center & Space Museum
The Cosmosphere International Science Education Center & Space Museum is a Smithsonian-affiliated museum in Hutchinson, Kansas. Featuring the largest combined collection of U.S. and Russian space artifacts in the world, this unique collection allows the Cosmosphere to tell the story of the Space Race better than any other museum.
Visitors to the Cosmosphere can see rocket science brought to life with a bang in Dr. Goddard's Lab; watch documentaries daily and recently-released feature films on weekends in the Carey Digital Dome Theater; and gain new insight into the universe in the Cosmosphere's state-of-the-art Planetarium.
Every third Saturday, the Cosmosphere offers Space Out Saturday, a free, family-friendly event with hands-on science demonstrations, special kid-friendly tours of the museum and more. Cosmosphere Aerospace summer camps and year-round STEM education opportunities meet Next Generation Science and Common Core curriculum standards, foster teamwork, leadership and critical thinking skills and introduce students to the power of wondering—asking the critical questions that lead to discovery. Visit their website for more information or to see a schedule of upcoming events.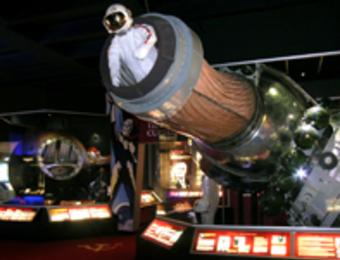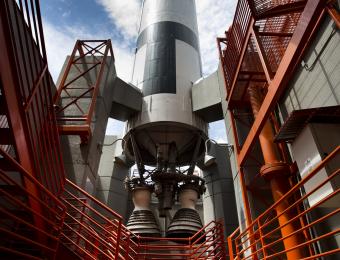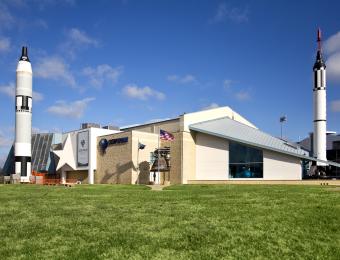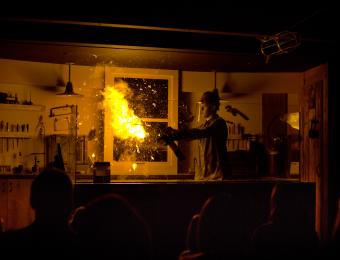 Details
Amenities
Meeting Space
Reviews
Social Feeds
Details
Amenities
Meeting Space
Reviews
Social Feeds
Cosmosphere International SciEd Center & Space Museum
1100 N. Plum
Hutchinson, KS 67501
Monday – Saturday 9:00 am – 5:00 pm* Sunday 12:00 pm - 5:00 pm* *Times are subject to change.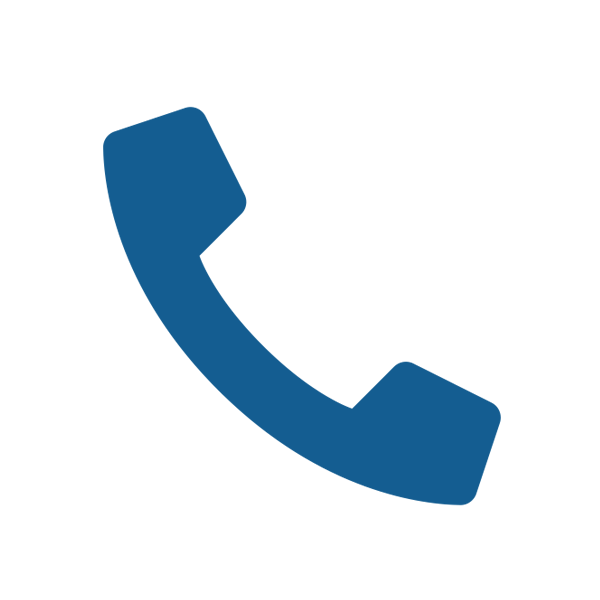 (800) 397-0330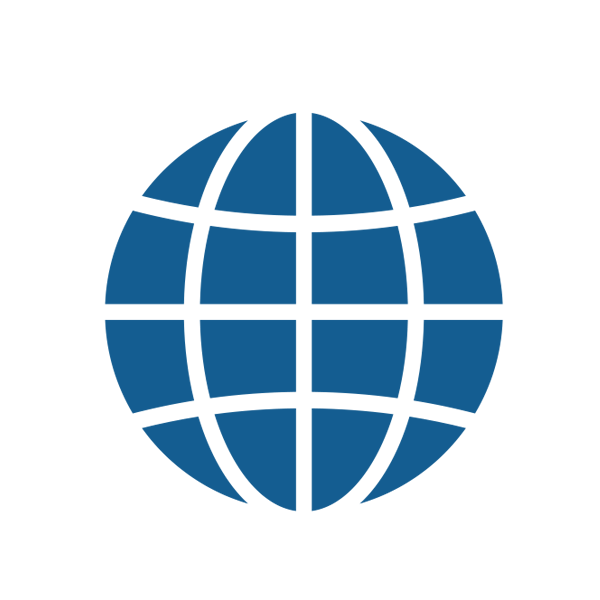 Visit Website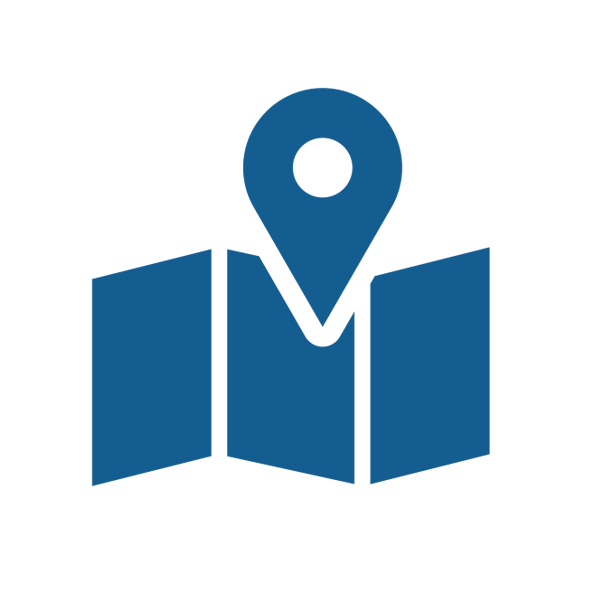 Get Directions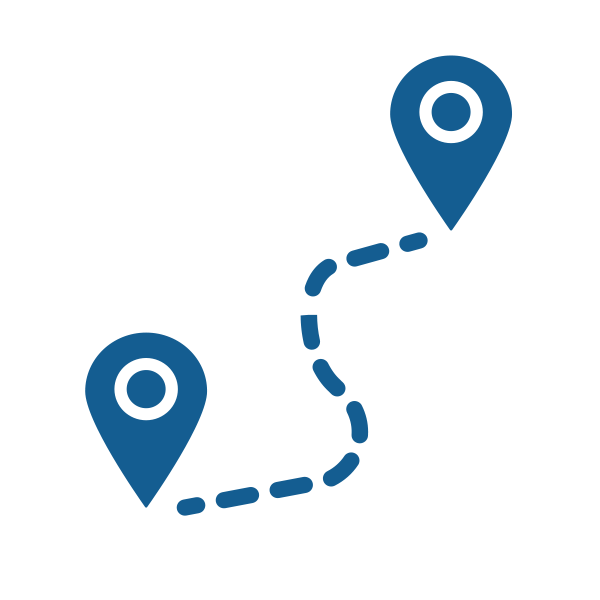 Miles Away
View Map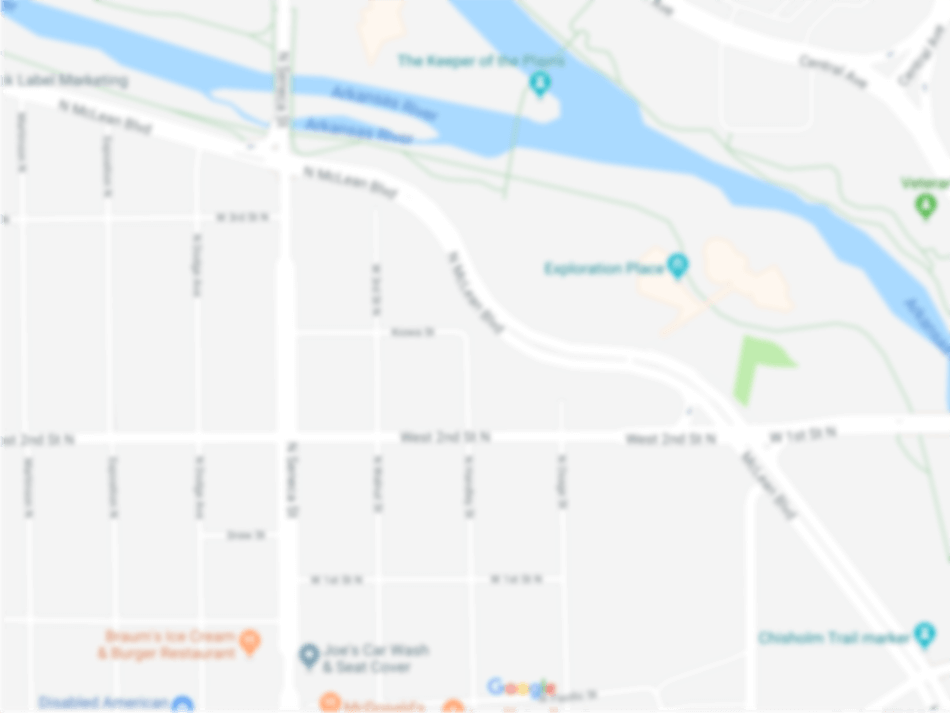 Attractions
Days & Hours: Mon./Tues.: Closed, Wed-Sun. 9am-5pm (Closed on Thanksgiving, Christmas and Easter. Times subject to change. See cosmo.org for current hours and showtimes.)
Capacity: 700
Admission/Price Range: $7.75-$22.50 per person
Child Rate:
Senior Rate:
Group Pricing: yes
Credit Cards Accepted:
Gift Shop:
Guided Tours Available:
Tour Length: 1/2 to 4 hours depending upon venues visited
Handicap Accessible:
Group Min: 12
Group Max: 300
Motorcoach Parking:
Reservations Accepted:
Non-Smoking Facility:
Restaurant:
Not for Profit:
Dining
Days & Hours: Monday – Saturday 9:00 am – 5:00 pm* Sunday 12:00 pm - 5:00 pm* *Times are subject to change.
Credit Cards Accepted:
Gift Shop:
Patio Dining:
Motorcoach Parking:
Public Wireless High Speed Internet:
Private Group Dining:
Non-Smoking:
Exhibits Space
Description Space. For Rent. Where better to host your high school reunion, annual meeting, corporate event, high school prom, wedding and/or wedding reception, or birthday party than one of the world's premier applied education centers and space museums? The Cosmosphere's wide selection of rooms and entertainment options, as well as its exciting and unique venues/rooms options, make any event spectacular. Plus, rentals include setup and tear down at no extra charge! See www.cosmo.org/rentals or email rentals@cosmo.org for more information.
Largest Room 430
Total Sq. Ft. 9554
Reception Capacity 150
Space Notes Full facility rental available only after 5 pm. Capacity up to 430.
Theatre Capacity 110
Banquet Capacity 250
Number of Rooms 9
Classroom Capacity 100
Executive Board Room
Total Sq. Ft.: 450
Width: 30
Length: 15
Classroom Capacity: 18
Banquet Room
Total Sq. Ft.: 2091
Width: 51
Length: 41
Height: 20
Theater Capacity: 200
Banquet Capacity: 150
Justice Planetarium
Dr. Goddard's Lab
Carey Digital Dome Theatre
Theater Capacity: 110
Reception Capacity: 300
Cosmo Cafe
Full Facility
Upcoming Events
see what's happening
Upcoming Events
see what's happening
Back To Previous