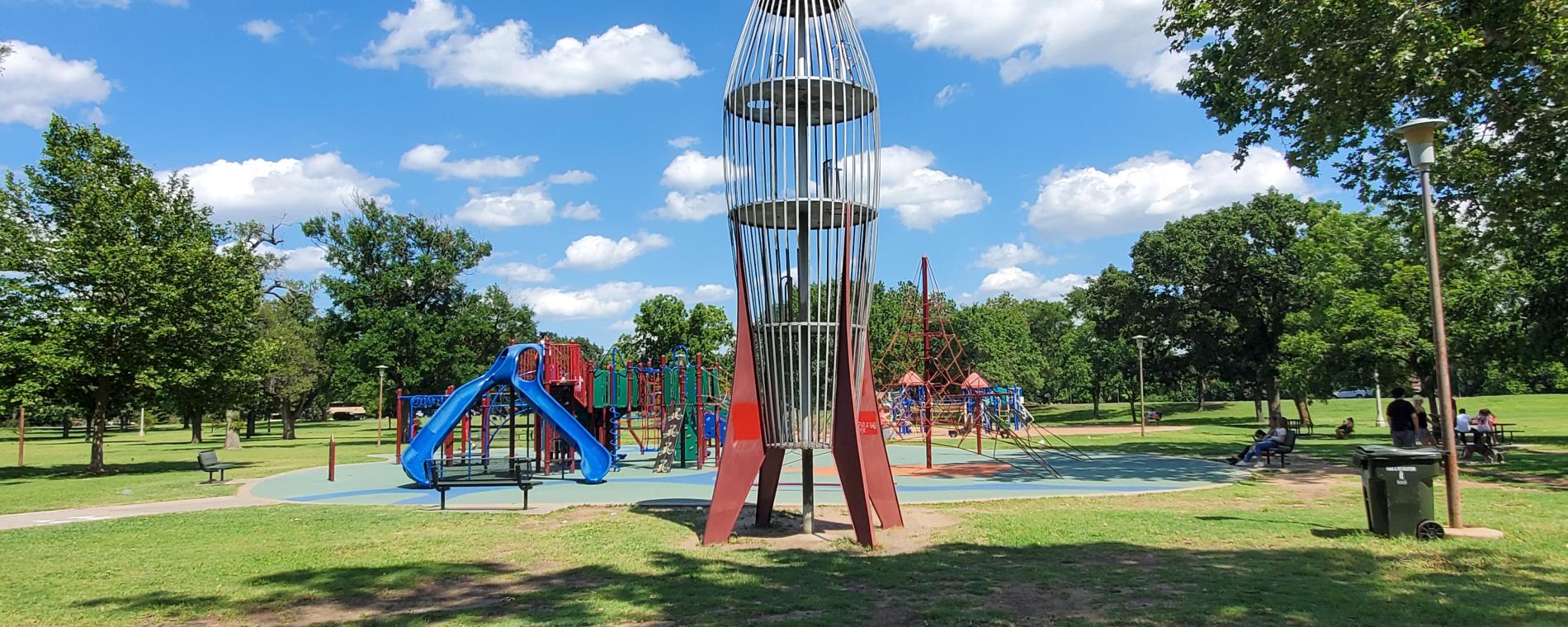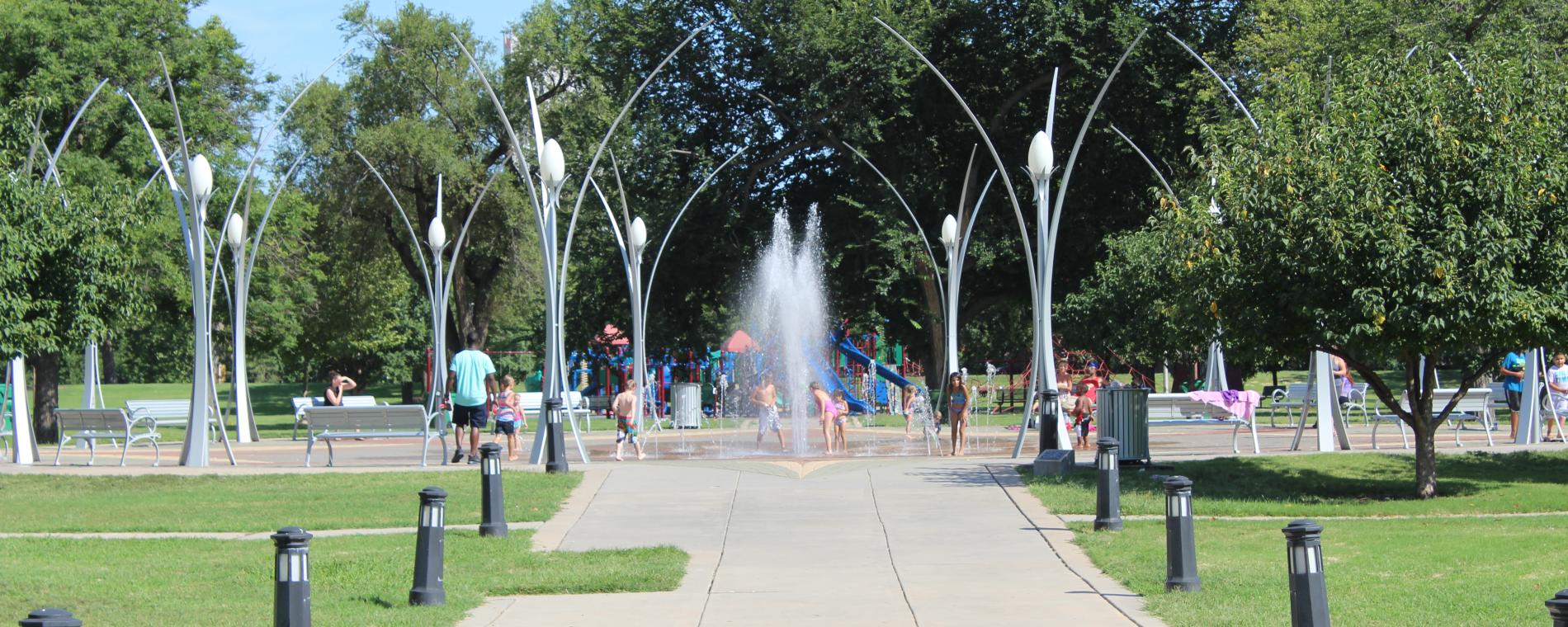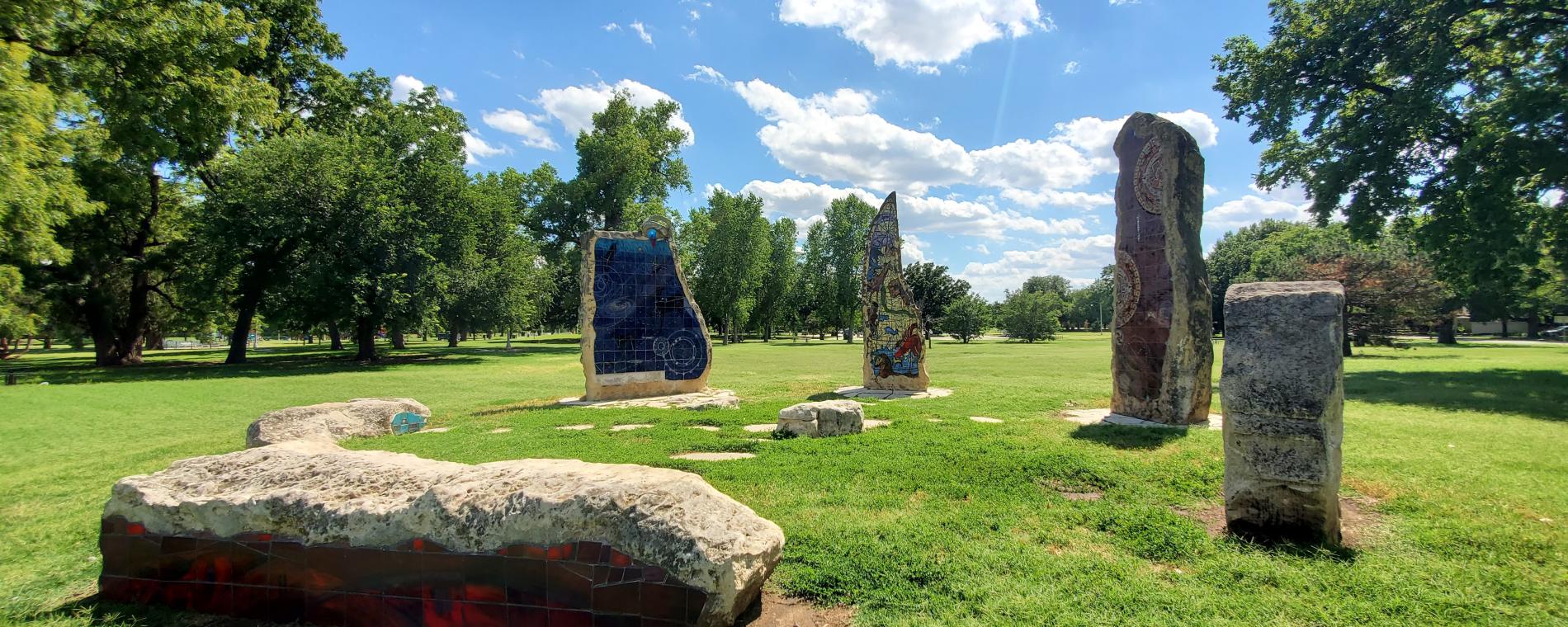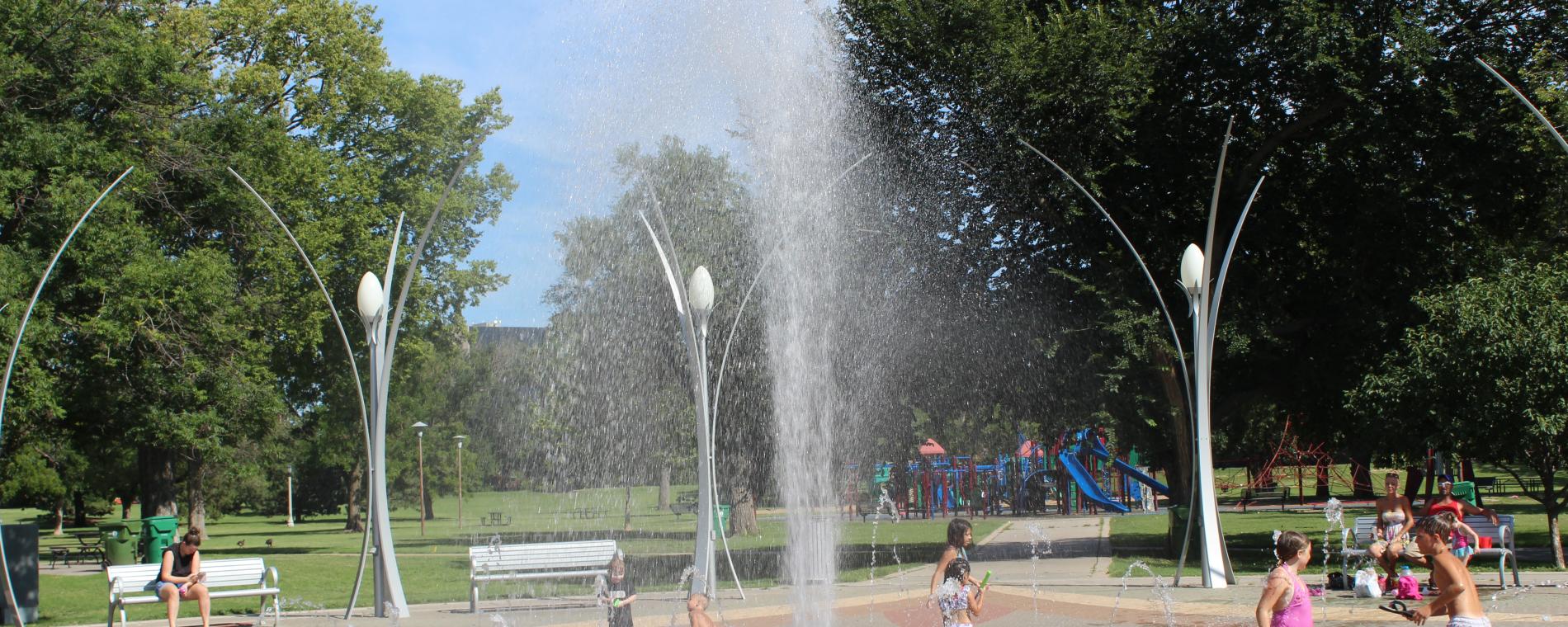 Riverside Park - Central
Located near Downtown Wichita, Central Riverside park was created by Finaly Ross who was the 13th and 15th Mayor. There is also a North and South Riverside Park. All three parks form the nucleus for the Wichita Parks system. Central Riverside Park is over 50 acres and contains large open areas as well as shade trees. Due to the size, sidewalks allow access to all parts of the park such as the half a mile oval walking path said to echo the original horse racetrack once referred to as Davidson's Park. Along this path there are 12 historical markers with the history of Riverside Park. A unique feature of Riverside Park is The Kansas Wildlife Exhibit.
This park is full of history. There is a bronze statue by Allen George Newman. The statue is of a full-length male figure dressed in a soldier's uniform with a rifle in his proper right arm. This soldier was called a "Hiker" during the Spanish-American War.
There is a Spanish-American Memorial with a cannon weighing over 800 pounds that was created in Seville, Spain in 1794. The cannon was captured during the Spanish-American War in Cub in 1898 and presented to Wichita citizen's by Mayor Finaly Ross in the 1900s.
The Solar Calendar is another historic sculpture that calls Riverside home. The sculpture is by Steve Murillo in 2003. The standing stones represent a technologically accurate astronomical observatory as the stones follow the sun's location by aligning the stones at sunset, sunrise, and at local noon on the first day of each of the four seasons.
If you need take a break from exploring, Central Riverside has many picnic amenities such as benches, gazebos with electrical outlets, assembly area, picnic tables, restrooms (next to the Kansas Wildlife Exhibit), and parking lots. All facilities are available for rent.The kids can enjoy the playground with a sand surface and the Celebration Plaza (interactive fountains), which are open daily 10am to 8pm beginning Memorial weekend.