Southcentral Kansas has been a hub for commerce and ignited the entrepreneurial spirit throughout Wichita's 150-plus years as an incorporated city. Learn about the major moments in the city's entrepreneurial history with a visit to the Wichita-Sedgwick County Historical Museum or dive into Wichita's role in designing and manufacturing airplanes at the Kansas Aviation Museum and the B-29 Doc Hangar & Education Center.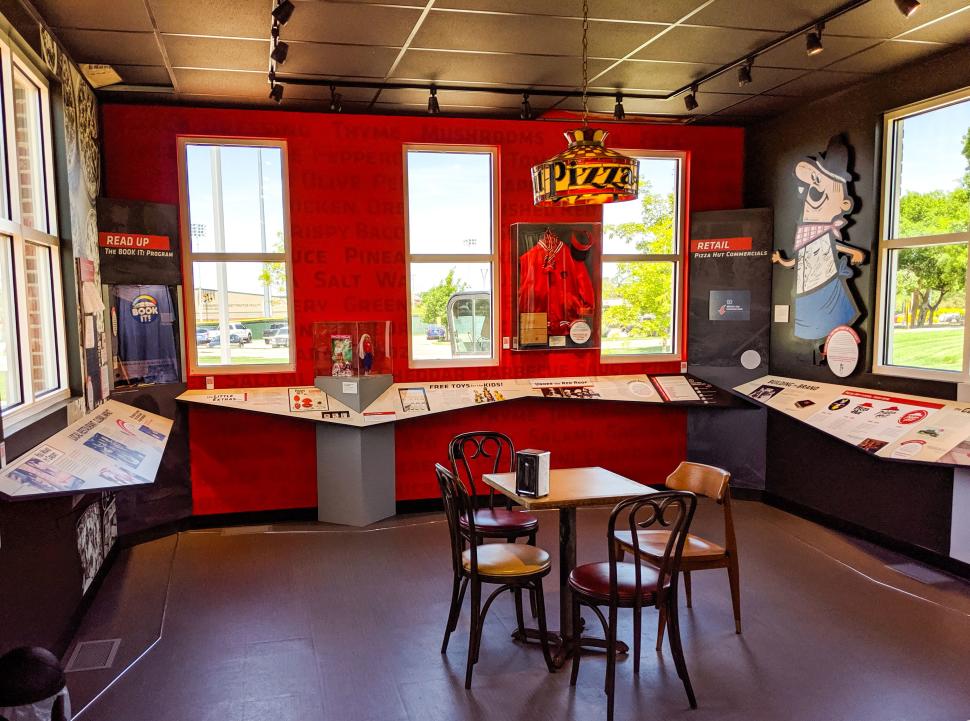 The names Beechcraft, Cessna, Learjet, Stearman and Boeing are familiar to aviation enthusiasts and operators around the world. There also are consumer brands whose origins have connections to Wichita, including Coleman Company lamps and outdoor gear; Vornado fans; Mentholatum ointment used to relieve minor muscle or joint pain; Residence Inn, the first all-suite hotels; Candlewood Hotels; and WoodSpring Suites (formerly Value Place).
And let's not forget the restaurant concepts that started with one location in Wichita and now are known around the world for craveable sliders and cheesy pizza.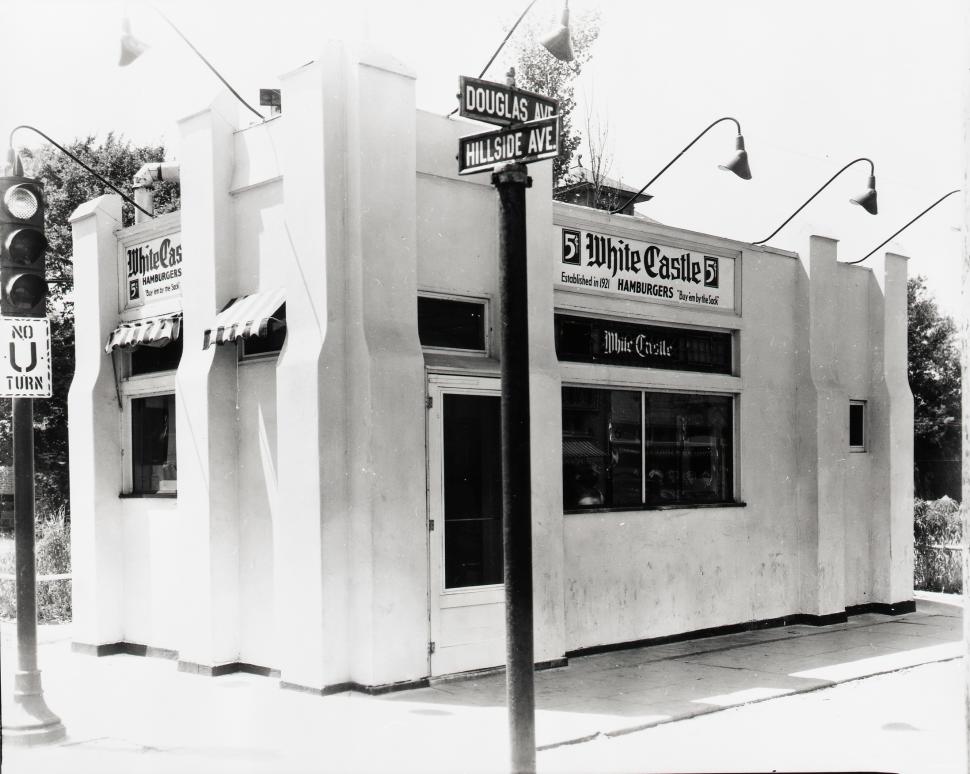 Photo credit: Wichita-Sedgwick County Historical Museum
White Castle
Wichita's gastronomic ingenuity dates back to at least 1921. That's when Wichitans Walter Anderson and Billy Ingram are credited with establishing what is now widely recognized as the first fast food chain in the U.S.
Anderson had been flipping burgers in town since 1916 and was looking for a fourth location; Ingram was involved in real estate and became a partner. They opened the first White Castle in 1921 in Wichita on the northwest corner of First and Main. Time magazine named the Castle's small, square hamburgers – which originally sold for 5 cents – the most influential burger of all time. Movies have celebrated the chain's popularity.
Unfortunately, the original building is no longer standing and Wichita has not had a White Castle since 1938. Ingram moved White Castle to Columbus in 1934 after buying out Anderson's share of the business. The niche chain has remained family owned and operated; Lisa Ingram, the great-granddaughter of Billy Ingram, is president and CEO. There are more than 360 locations throughout 14 states.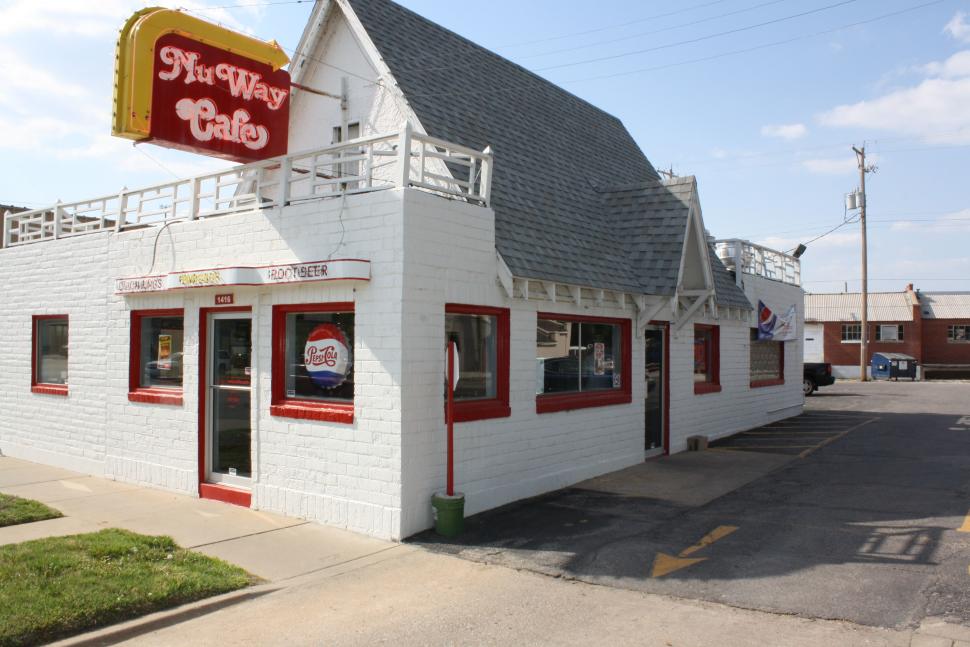 NuWay
According to the NuWay website, their tradition began on July 4, 1930, when Tom McEvoy moved to Wichita from Iowa and opened a diner to serve loose meat sandwiches using a patented cooker and a secret recipe for his crumbly hamburger meat.
At one time they were considered a regional chain: five stores in Wichita and three in the region.  Today, four Wichita stores remain, including the original opened 93 years ago at 1416 W. Douglas. They use the same recipe in the same type of cooker, and regulars will tell you not to miss the onion rings breaded by hand and fried fresh or the root beer made daily with cane sugar.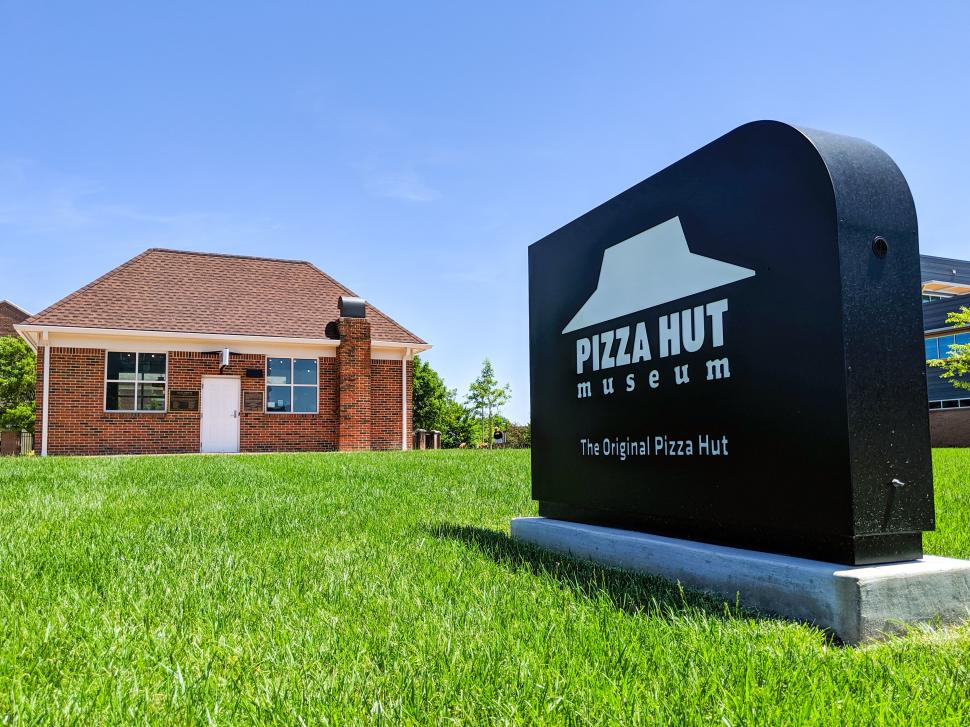 Pizza Hut
You may have heard of this next successful restaurant chain launched in Wichita. It's credited with introducing pizza to the masses, after all.
Brothers Dan and Frank Carney turned a beer tavern into a pizza restaurant in 1958 in Wichita, and they called it Pizza Hut because the sign on the small building was big enough for just eight letters. Yes, this was the beginning of that Pizza Hut.
At the time, Dan was a recent Wichita University graduate and Frank was still enrolled. They borrowed $600 from their mother and gambled on the pizza concept, then relatively unknown to most diners. Just a year later, they expanded into franchising. Pizza Hut went international in 1970 and the brothers sold it to PepsiCo for $300 million in 1977. Today it is a subsidiary of Yum! Brands and there are 18,000 Pizza Hut restaurants in more than 100 countries.
Visitors can see the original building, which was moved to the campus of Wichita State University in the 1980s and opened as the Pizza Hut Museum in 2018. The small hut is filled with memorabilia from the Carney family, including a handwritten recipe for the original sauce. Read this blog post to learn more about what to expect when you visit the free museum.
Taco Grande and Taco Tico
Wichitan Mike Foley brought the concept of the fast-food taco to Wichita in 1960 after getting the idea in California. He franchised his Taco Grande concept across the Midwest and eventually the nation. His cousins started Taco Tico in 1962 and grew it to a regional chain. You'll find several of each restaurant still operating in the Wichita area.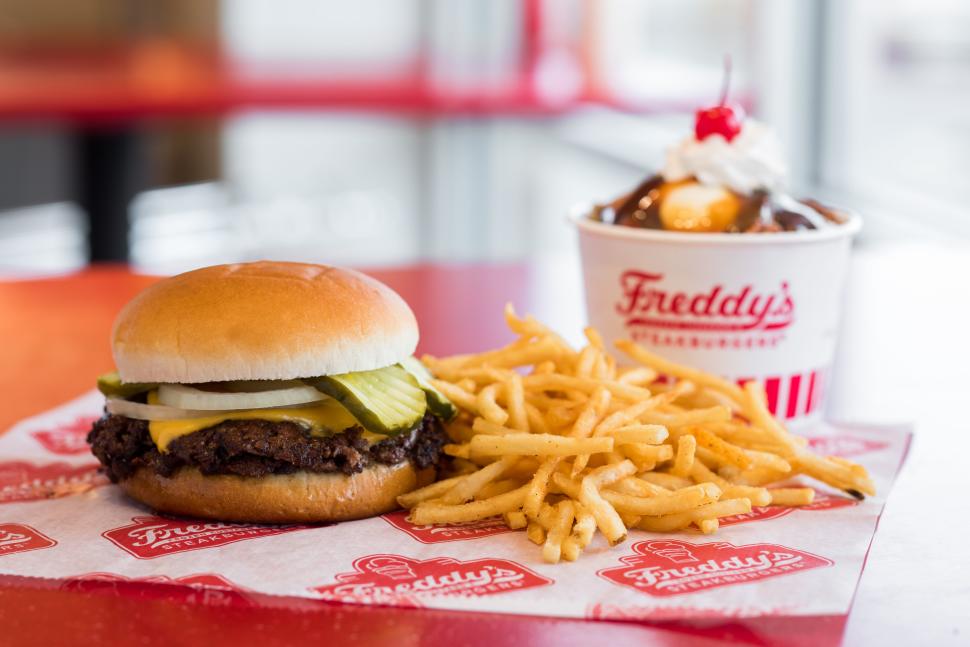 Freddy's Frozen Custard & Steakburgers
The first Freddy's Frozen Custard & Steakburgers opened in Wichita in 2002 and two years later the concept became a franchise. On their way to 400 locations coast-to-coast by 2021, Freddy's earned the ranking of fastest growing small chain. The restaurant has planned to double that number to 800 locations by 2026.
Co-founded by brothers Bill and Randy Simon, and their friend and business partner, Scott Redler, the three men named the restaurant after Bill and Randy's father, Freddy Simon, a World War II veteran. Though the Wichita businessmen sold the chain to Thompson Street Capital Partners in March 2021, the restaurants still focus on a menu "reminiscent of the all-American meals Freddy prepared for his family"—steakburgers cooked to order with thin, crispy edges; shoestring fries; smooth, rich custard sundaes, concretes or shakes.
You'll find nearly a dozen local Freddy's outposts, including the original location at 21st Street and Tyler Road.
Check out more of Wichita's current restaurants, or dive into Wichita's history at these museums and points of interest.