The 18th annual Tallgrass Film Festival will go virtual this year and you can still expect the mix of independent film screenings, Q&As, parties and other events that makes Wichita's film festival a favorite of both filmmakers and cinephiles. In fact, you'll have more time to experience the festival: Organizers are expanding on the original five-day format to offer online programming from Oct. 16 through 25.
"The decision to go virtual was not easy, but we're certain this is the best choice for the safety and well-being of our volunteers and staff, visiting filmmakers, audience, sponsors and our community as a whole," said Nick Pope, director of programing for the festival. "By expanding the length of our virtual festival, we're giving everyone more opportunities to see even more films than they could before."
For those enjoying the festival in Wichita, there is also an in-person component happening Friday, Oct. 23 at the Starlite Drive-In. Here's what to expect during this year's special cut of the Tallgrass Film Festival.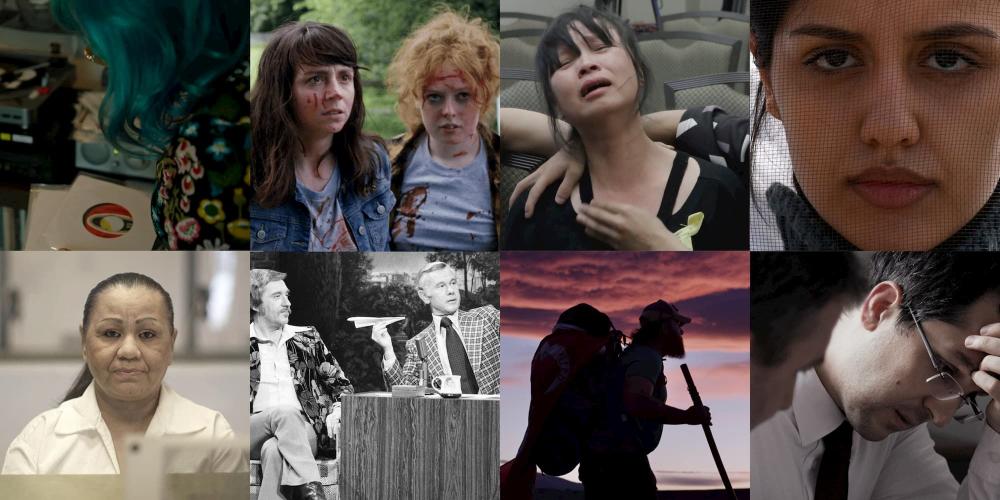 Diversity of Films
Tallgrass receives more than 2,000 submissions of local, regional, national and international independent films, those made outside the major studio system and often with a smaller budget. Many films that screen at TFF have been nominated for or received Sundance or Independent Spirit Awards, and at least two films featured at the festival have gone on to contend for Oscars.
This year's lineup has a special emphasis on documentaries and world cinema, covering an array of topics and subjects: journalism, football, autism, coming out, jazz, women kicking ass, art, memes, war veterans, punk rock, grifters, aliens and many other unique snapshots of history and the present.
Expect more than 45 features and 200 short films, ranging from documentary to narrative, world cinema, animation, LGBT, retrospective and premiering films. Learn about the first round of feature films or view the full film guide for the festival.
How to Fest
TFF is partnering with Elevent and Cinesend ticketing systems for a seamless virtual festival experience that will be accessible conveniently across most digital devices and Smart TVs. Tallgrass' opening night film, "Eat Wheaties!" starring Tony Hale, Paul Walter Hause and Elisha Cuthbert, will be screened at 7 p.m. CDT Oct. 16 followed by a live online Q&A with the director as well as producers and select cast. This will be the only instance of having to watch the film at a certain time to catch the Q&A. All other films with an accompanying Q&A will have pre-recorded Q&As between film teams and Tallgrass staff/programmers. These in-depth Q&As will be available within the streaming app for you to watch after enjoying the film at a time convenient for you.
Immediately following the opening night screening, TFF will begin rolling out new content nightly throughout the fest. Each new rollout will populate on the app each time you log in. To look ahead at the schedule, refer to the film guide. This is also where you'll note the select few films that have a date and/or time restriction. 
Special Events
Tallgrass Film Festival wouldn't be Tallgrass Film Festival without its special events. 
"We're going to keep many of the pieces that make Tallgrass so magical – including hosting Q&As with guests, virtual happy hours, and of course, our unforgettable parties," said Gray Rodriguez, TFF director of marketing. "We've got a few tricks up our sleeve that we're excited for our audience to experience." 
---
---
Watch the festival's website and social media for details about these events; if you're a passholder you'll receive e-invites. A new special event this year is  the Dusk to Dawn: Tallgrass all-nighter at Wichita's Starlite Drive-In starting in the evening Friday, Oct. 23 and running until daylight on Saturday morning. The lineup highlights some of TFF's 2020 official selections as well as past favorites for a full night of festival fun. The event is included with TALLPass and FILMpass or tickets can be purchased for $30 per carload.
Tickets
You can attend Tallgrass Film Festival by buying individual tickets for $10 per film. Once you've hit play with your access code, you have 48 hours to stream the film. You can also kick-in a donation to the festival and pay $15 for "generous admission."
For those planning to binge on TFF or those wanting an all-inclusive option that includes special events, there are two passes available. The $175 TALLPass gives you VIP access to every event during the festival. You'll also receive a VIP party box with items and snacks/beverages to help you keep the Tallgrass parties and Zoom happy hours alive from your living room. A $100 FILMPass is for those who want access to all the films and none of the parties.
Make plans now to participate in the 2020 Tallgrass Film Festival. Veteran festival-goers will appreciate still being able to immerse themselves in cinema and newcomers will appreciate the convenience of festivaling from home.
---