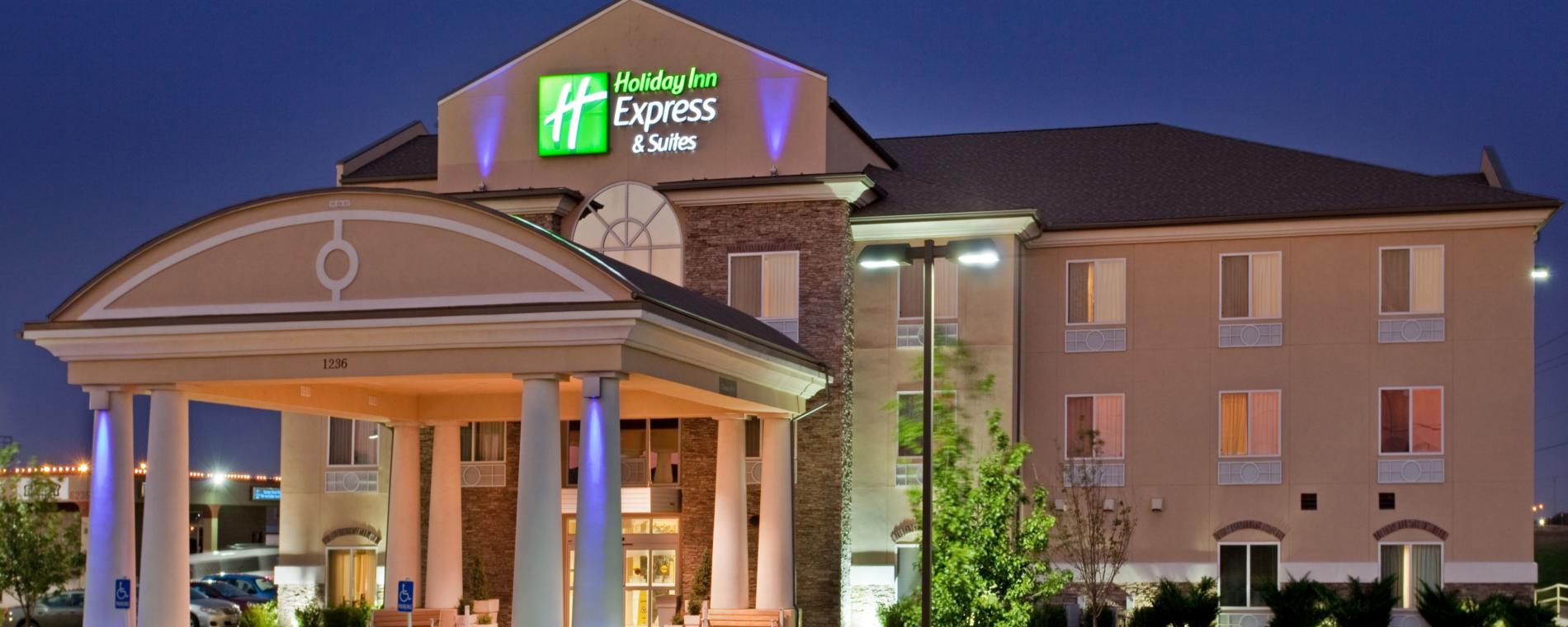 Home / Listings / Holiday Inn Express & Suites Airport

Back to Previous
Holiday Inn Express & Suites Airport
The Holiday Inn Express & Suites Wichita Airport, KS hotel is only 1 mile from Dwight D Eisenhower National Airport ICT and offers complimentary airport shuttle. Enjoy all the Holiday Inn Express & Suites Wichita Airport hotel has to offer including well-appointed comfortable guest rooms, complimentary hot Express Start continental breakfast, newly expanded fitness center, business center, indoor pool and whirlpool, and meeting space for 40. Each guest room features one king or two queen beds with firm and soft pillows, well-lit work area, HDTV, fridge, microwave and complimentary Wi-Fi. Reserve a studio suite for extra space to work and relax. Wichita's aviation industry is easily accessed from our hotel. Cessna, Spirit Aerosystems, Bombardier, Boeing, Case New Holland, Textron, Yingling Aviation, Hawker Beechcraft, and Eagle Med are within 2 miles of our hotel. Flight Safety International & Cessna training facility are less than 1 mile away. Intrust Arena Convention Center and other downtown landmarks are just a short drive down Highway 400, Kellogg Avenue. For leisure travelers, Wichita, KS offers visitors a wealth of things to do and our hotel's location makes it easy to find the top attractions. Botanical Gardens, Museum of World Treasures, Exploration Place, and Old Town Wichita are just a few miles away. The entire family will enjoy a visit to the Sedgwick County Wichita Zoo which is 3 miles from the hotel. Lodging in our Dwight D Eisenhower Wichita, KS Airport hotel means you can take advantage of a free airport shuttle to nearby restaurants and shopping from 4am-11pm Monday-Friday and 12pm-8pm Saturday-Sunday. Catch your flight with ease after a stay at the Holiday Inn Express & Suites Wichita Airport. We hope to accommodate you soon.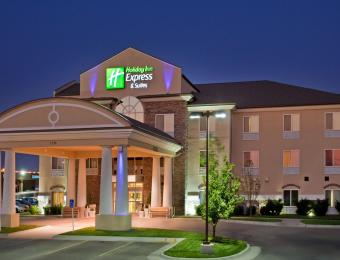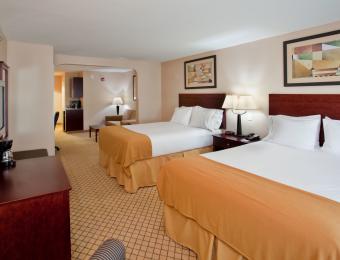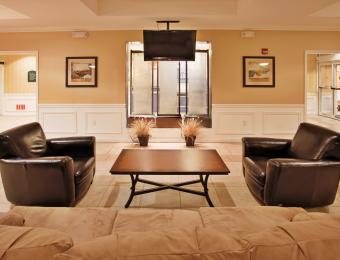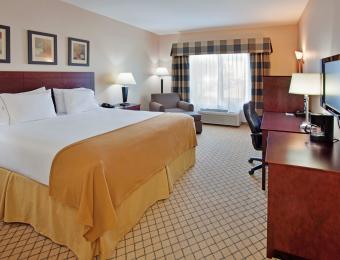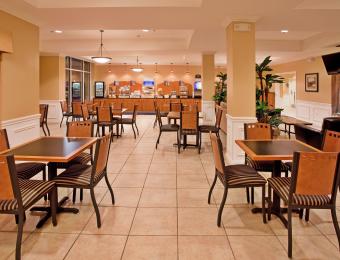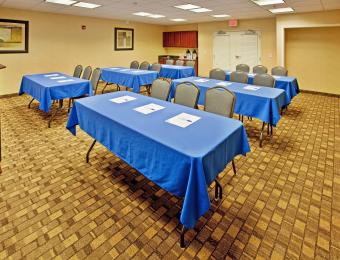 Details
Amenities
Meeting Space
Reviews
Social Feeds
Details
Amenities
Meeting Space
Reviews
Social Feeds
Holiday Inn Express & Suites Airport
1236 S. Dugan Rd.
Wichita, KS 67209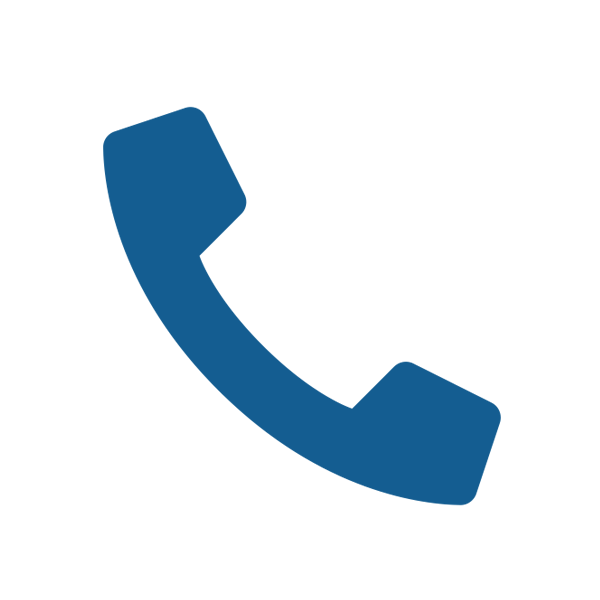 (316) 522-0008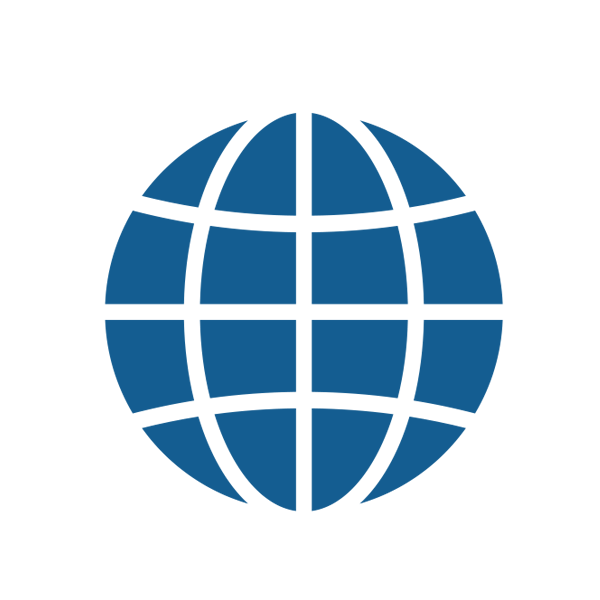 Visit Website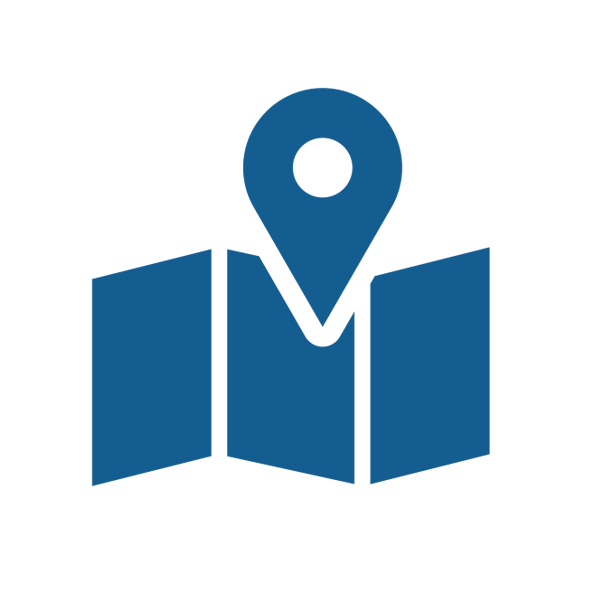 Get Directions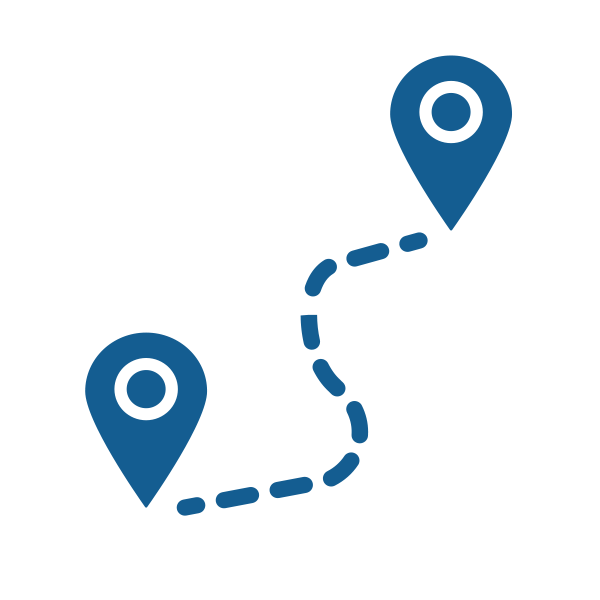 Miles Away
View Map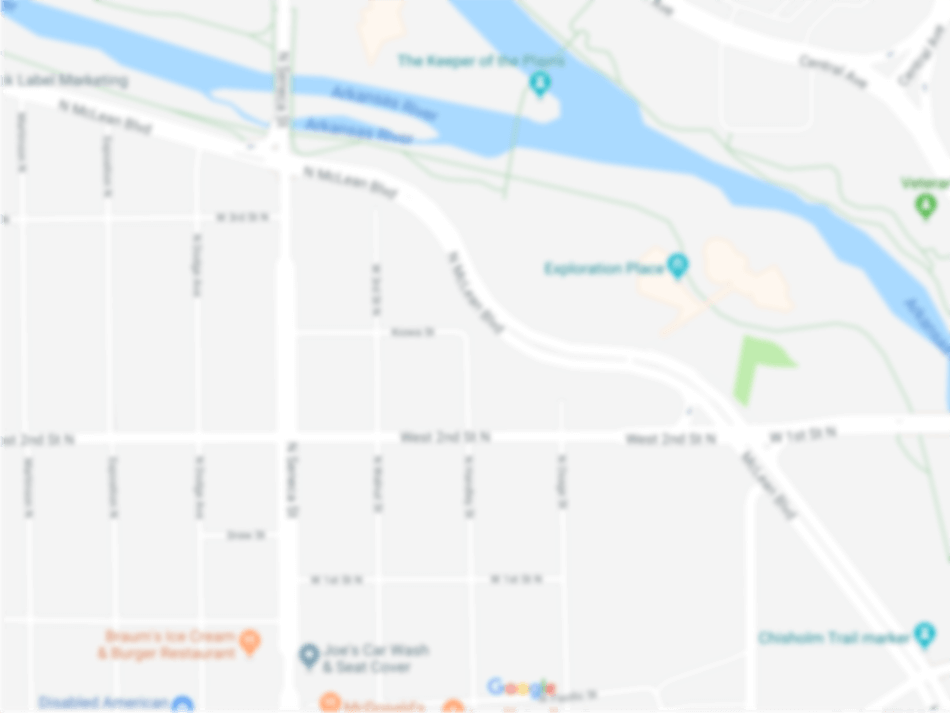 Lodging
Total Number of Sleeping Rooms: 84
Number of Suites: 22
Room Rate Range: $109-$159
Senior Rate:
Credit Cards Accepted:
Handicap Access:
Handicap Accessible Rooms:
Non-Smoking Rooms:
Free Continental Breakfast:
Wireless High Speed Internet:
Free Wifi:
High Speed Internet (wired):
Valet:
Meeting Space-If yes, enter data in Meeting Rm tab:
Meeting Banquet:
Airport Transportation:
Business Center:
Exercise Room:
Indoor Pool:
Whirlpool/Sauna:
Free Local Calls:
Motorcoach Parking:
Coffee Maker:
Movie Cable TV:
AddlAmenities: upscale rooms. Flat panel TV's, refrigerator, microwave, wi fi and hard wired internet.
Facility Info
Total Sq. Ft. 1000
Theatre Capacity 45
Number of Rooms 2
Suites 22
Classroom Capacity 25
Sleeping Rooms 84
Upcoming Events
see what's happening
Upcoming Events
see what's happening
Back To Previous