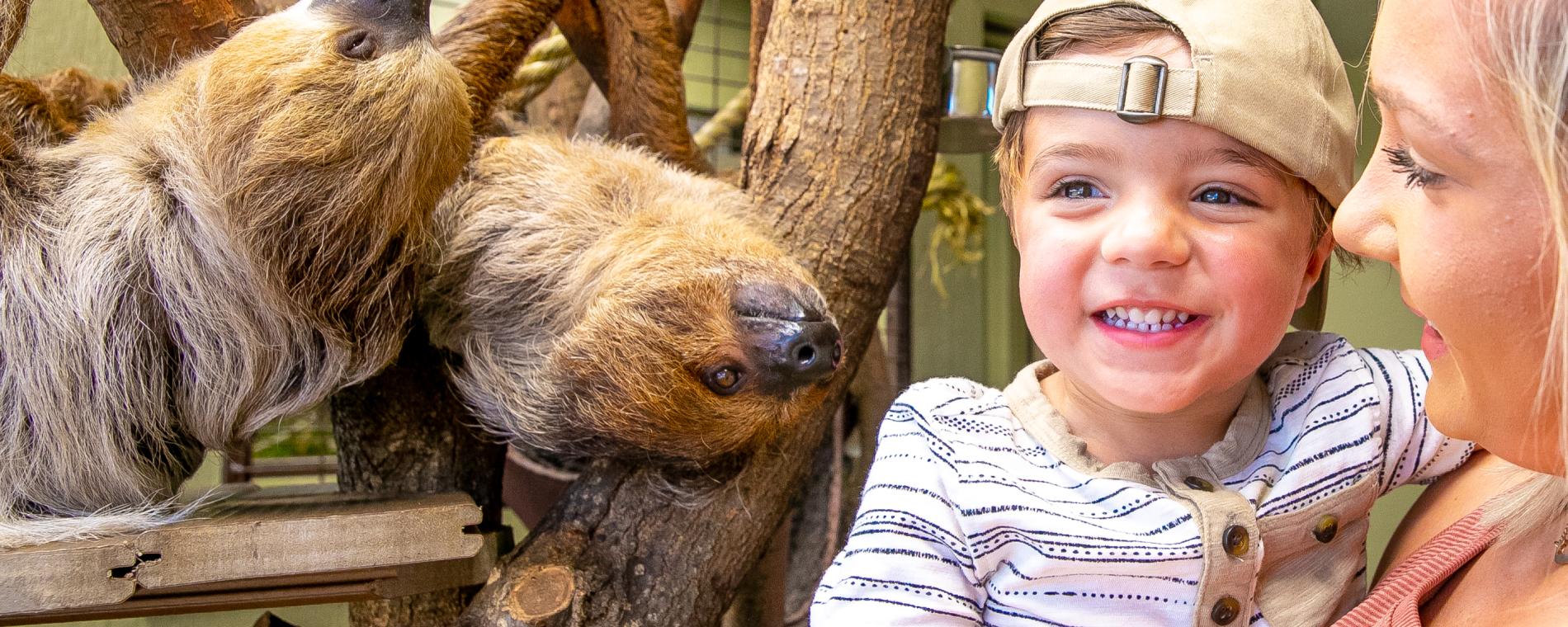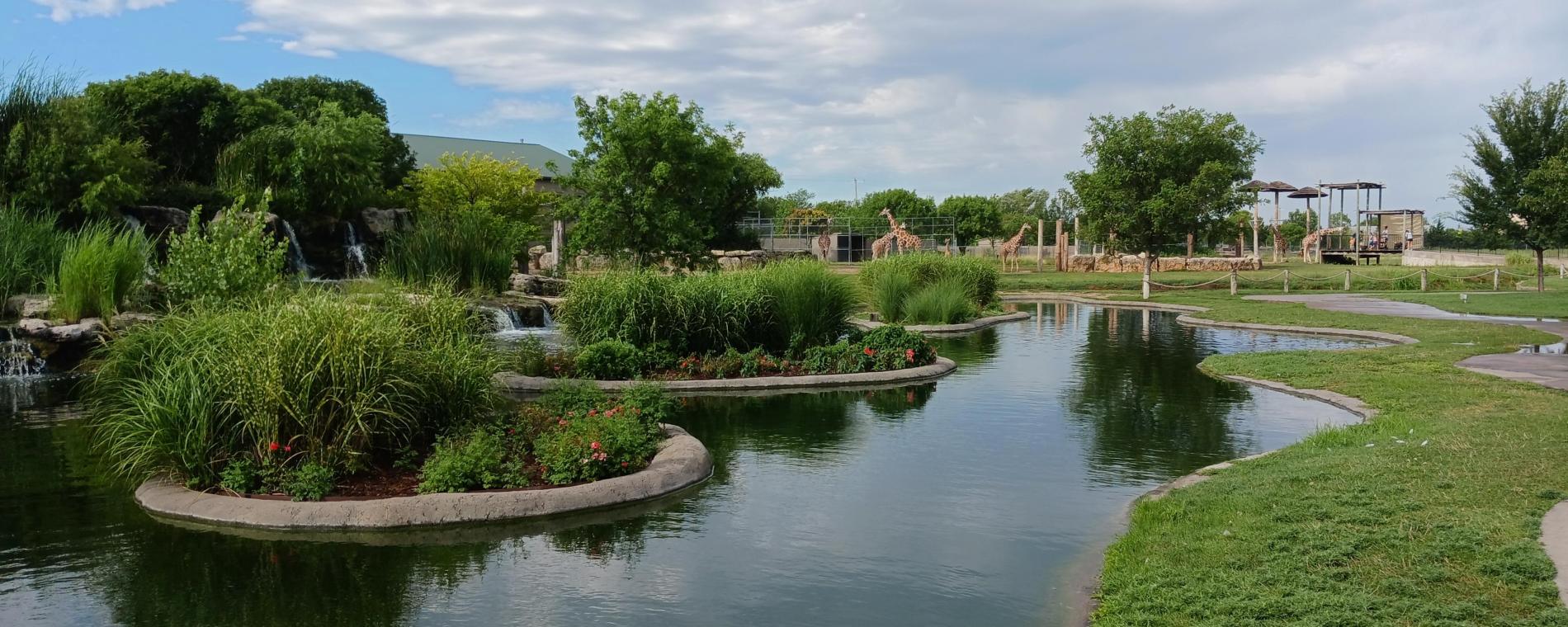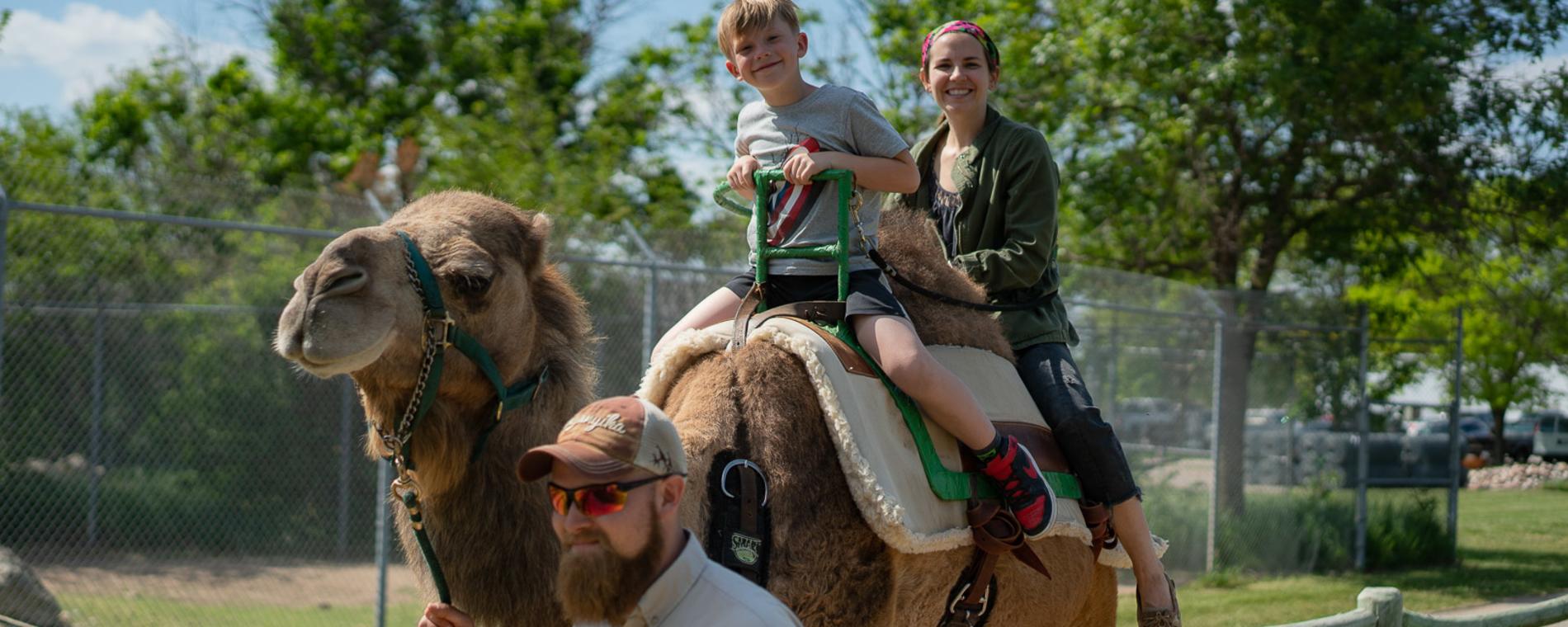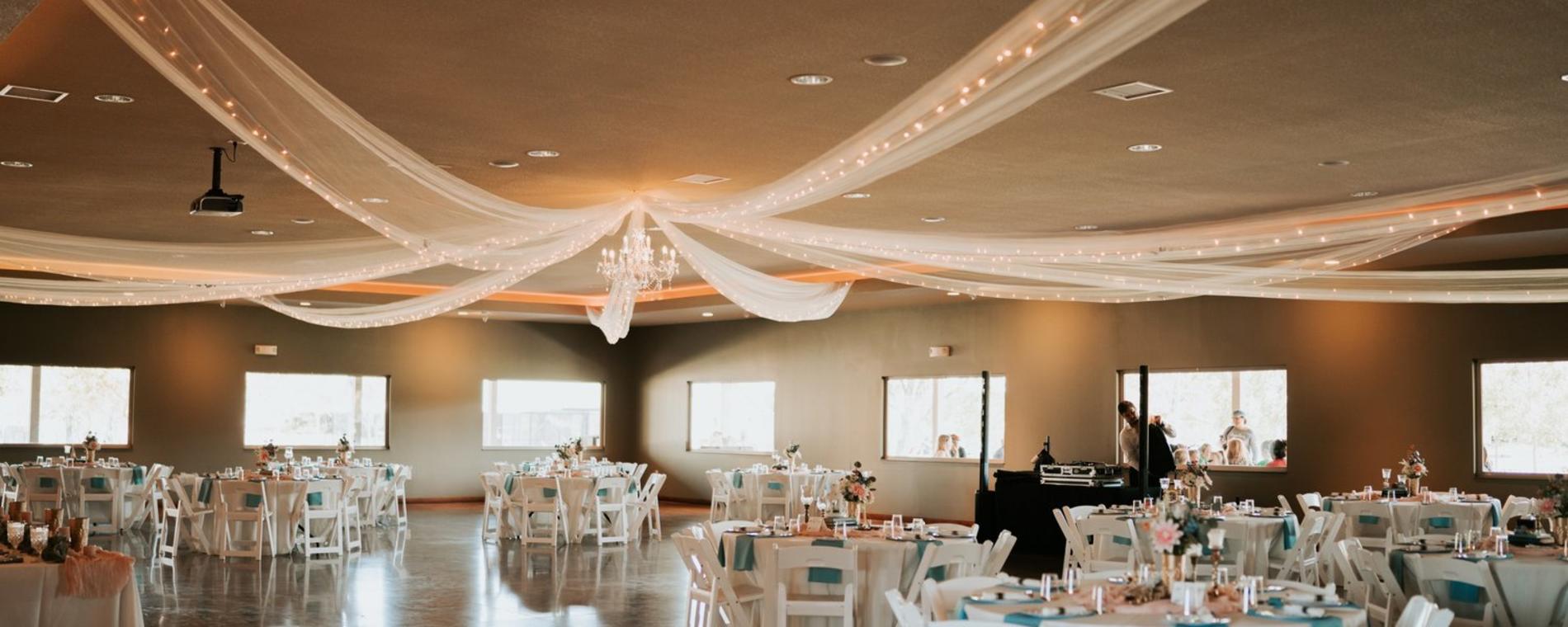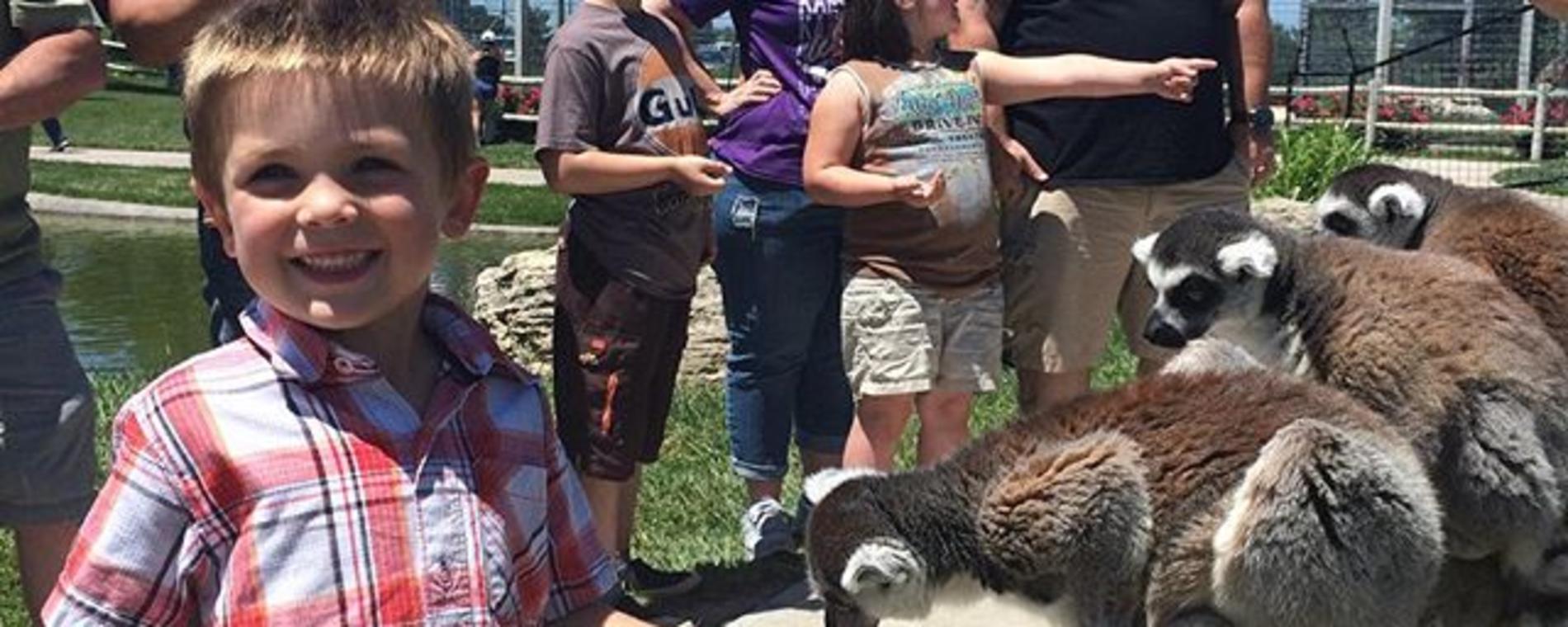 Home / Listings /
Tanganyika Wildlife Park
Tanganyika Wildlife Park
A "Wildly different experience" is definitely in store for you at Tanganyika Wildlife Park. One of the only places in the country where you can hand-feed lemurs, Tanganyika offers more hands-on opportunities than most animal experiences. Our experiences allow unique and breathtaking engagements with some of the most scarce animals on the planet! As our mission states, we are constantly looking for new and exciting ways to connect people to the natural world.
In addition to ringtail lemurs, you can feed giraffes, the rare Indian rhino, African tortoises, guinea pigs, bunnies and pygmy hippos. Guests can walk right up to kangaroos basking in the sun and touch them or walk through a special home for colorful Lories that sit on your hand while they drink nectar from a cup. In the African penguin exhibit, you can see the warm weather creatures splash and have fun, have them create individual artwork for you on a Behind the Scenes experience, or reserve a time before you visit to swim with the penguins. Other "Behind the Scenes" tours will put you face to face with the crème-de-la-crème of African hoof stock, the okapi, or experience a close encounter of the slow kind with a totally lovable sloth.
Preservation of animals is at the core of Tanganyika's mission so this is the place to connect with rare and endangered species and become a steward for these beautiful animals. "Signature Meet & Greets" are another fantastic way to plan ahead and meet many new animals friends. If you want to experience something wildly different, Tanganyika Wildlife Park is the place to be!
Make sure you visit Tanganyika Falls, a new state-of-the-art brand-new 5,000 square foot fully-customized colorful animal-themed paradise filled with awesome aquatic features such as slides, water tipping buckets, climbing structures, waterfalls, large animal characters, and a giant water-spewing giraffe. Kids also love the enormous playground, with a 30ft mega-tower, an 850-degree Typhoon slide, multiple climbing structures, and more.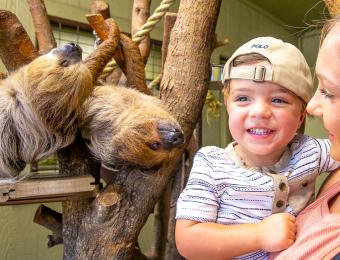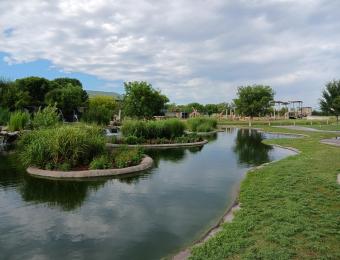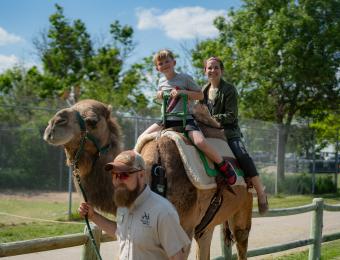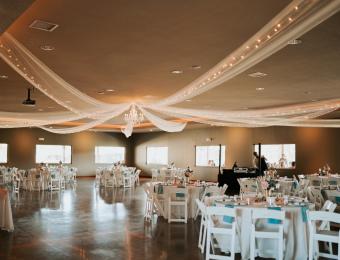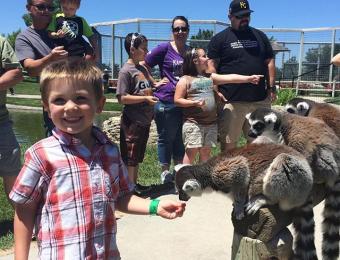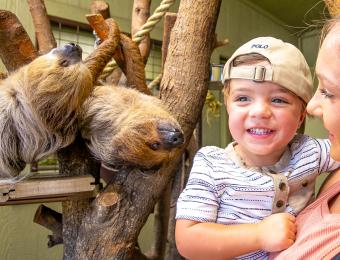 Details
Amenities
Meeting Space
Reviews
Social Feeds
Details
Amenities
Meeting Space
Reviews
Social Feeds
Tanganyika Wildlife Park
1000 S. Hawkins Lane
Goddard, KS 67052
Check website for dates/hrs www.twpark.com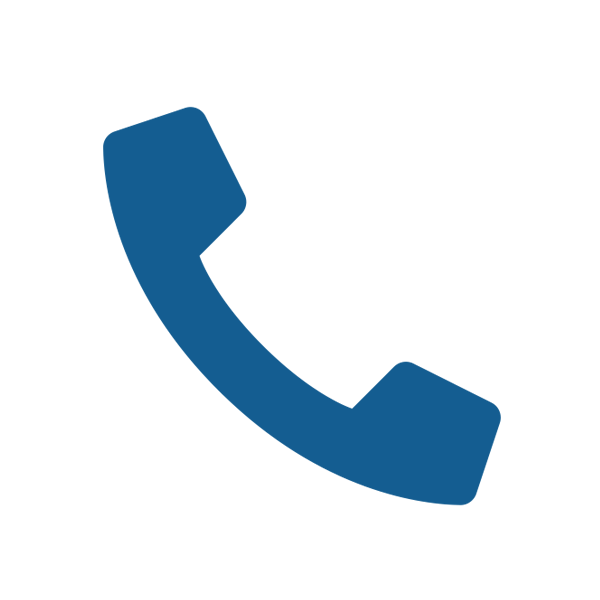 (316) 553-4650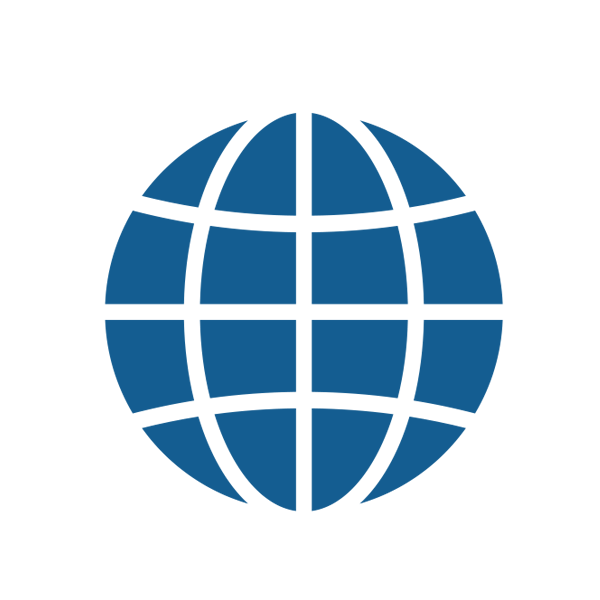 Visit Website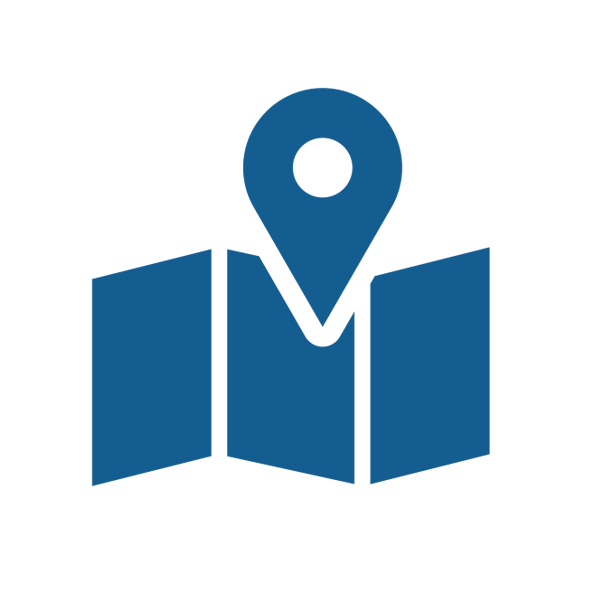 Get Directions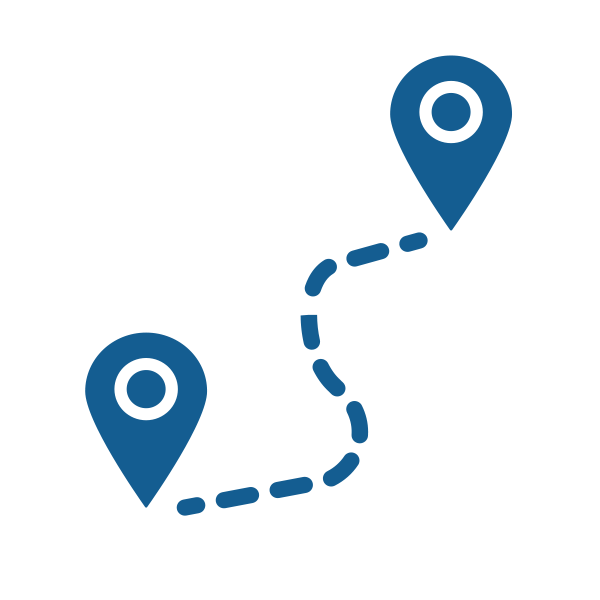 Miles Away
View Map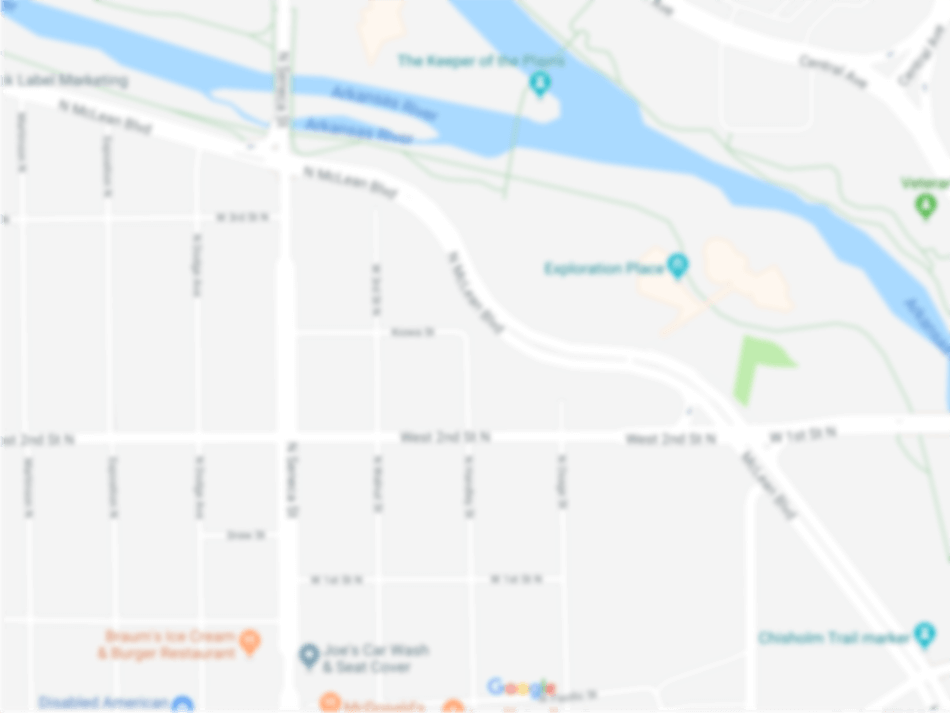 Attractions
Days & Hours: Spring (March 11 – May 26) Daily 10:00 am – 4:00 pm Summer (May 27 – Sept 4) Daily 9:00 am – 4:00 pm Wednesdays 9:00 am – 8:00 pm*** Fall (Sept 5 – Nov 12) Daily 10:00 am – 4:00 pm Splash Park – Summer Season Memorial Day through mid-August 10am to 4pm (tot-time 9:30-10) Mid-August to Labor Day Weekdays 10 am – 4 pm, Weekends 10 pm – 4pm ***Wild Wednesdays (Summer Season) 4 pm to 8pm—$10 entry Music, food trucks, and more! FREE for Silver and Gold pass holders.
Admission/Price Range: starting at $34.99
Child Rate:
Group Pricing: email to inquire edu@twpark.com
Credit Cards Accepted:
Gift Shop:
Guided Tours Available:
Tour Length: Varies
Handicap Accessible:
Public Wireless Internet:
Motorcoach Parking:
Non-Smoking Facility:
Locally Owned:
Not for Profit:
Dining
Days & Hours: Check website for dates/hrs www.twpark.com
Capacity: 350
Credit Cards Accepted:
Gift Shop:
Group Maximum: 2000
Patio Dining:
Motorcoach Parking:
Public Wireless High Speed Internet:
Meeting Space-If yes, enter data in Meeting Rm tab:
Non-Smoking:
Lodging
Child Rate:
Handicap Accessible Rooms:
Gift Shop:
Motorcoach Parking:
Meeting Space-If yes, enter data in Meeting Rm tab:
Shopping
Days & Hours: Check website for dates/hrs www.twpark.com
General
Days & Hours: Check website for dates/hrs www.twpark.com
General
Days & Hours: Check website for dates/hrs www.twpark.com
General
Days & Hours: Check website for dates/hrs www.twpark.com
General
Days & Hours: Check website for dates/hrs www.twpark.com
Description Tanganyika Wildlife Park is an exotic destination just 15 minutes from downtown. This premiere event facility is located in Goddard, on the west side of Wichita, and features three venue spaces that can accommodate a wide variety of parties and celebrations. This serene location provides some amazing backdrops for photos with beautiful landscapes and some of the world's most rare and endangered animals. You can even surprise your guests with a "Party Animal" at your celebration! They offer open catering and alcohol, and can accommodate up to approximately 350 guests for weddings, or more guests for corporate functions. It's the perfect setting for a unique offsite meeting, complete with interactions like swimming with penguins, hand feeding lemurs and getting up close with kangaroos. If you are looking for a unique setting for your corporate event, wedding or family reunion, you and your guests will truly have A Wildly Different Experience at Tanganyika Wildlife Park.
Total Sq. Ft. 9000
Space Notes on-site catering is concession stands on site, open catering Yes
Theatre Capacity 350
Banquet Capacity 350
Number of Rooms 3
Manyara Room
Total Sq. Ft.: 1000
Width: 40
Length: 25
Height: 10
Theater Capacity: 100
Classroom Capacity: 100
Banquet Capacity: 75
Reception Capacity: 75
Seronera Meeting Room
Total Sq. Ft.: 1617
Width: 33
Length: 49
Height: 10
Theater Capacity: 247
Classroom Capacity: 115
Banquet Capacity: 100
Reception Capacity: 100
Serengeti Room
Total Sq. Ft.: 400
Width: 40
Length: 80
Height: 12
Theater Capacity: 400
Classroom Capacity: 400
Banquet Capacity: 300
Reception Capacity: 300
Hawkins Estate
Total Sq. Ft.: 100
Width: 50
Length: 20
Height: 20
Classroom Capacity: 15
Upcoming Events
see what's happening
Upcoming Events
see what's happening
Upcoming Events
see what's happening
Back To Previous