Among the more than 1,200 restaurants in Wichita are many delicious sandwich shops. Enjoy one of their mouth-watering offerings on a patio or get it to-go and enjoy a tasty meal at one of Wichita's more than 140 parks.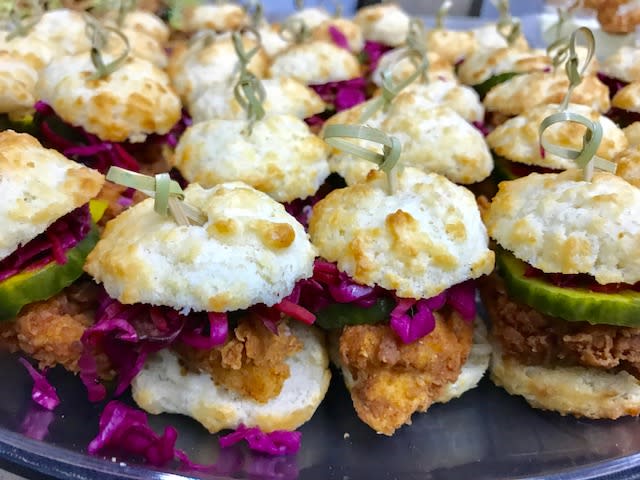 Dempsey's Biscuit Co.
Since opening its doors, Dempsey's Biscuit Co. has been known for Nashville-style hot fried chicken and its "Batch 7 biscuits." These delicious biscuits are now featured in seven biscuit sandwiches. The star of each sandwich is fried chicken in a variety of combinations, except the Biscuit BLT, which piles on the bacon with lettuce, sliced tomatoes, and aioli. Dine al fresco on their patio and enjoy the sights and sounds of where the Douglas Design District meets the College Hill neighborhood.
Fairmount Coffee Co.
A community-focused coffeehouse located just south of Wichita State University, Fairmount Coffee Co. serves quality, locally-crafted coffees and teas, smoothies, baked goods, sandwiches, salads, and more. They offer a variety of grab-and-go breakfast sandwiches and traditional sandwiches including a Hot Ham & Cheese, and a Turkey, Bacon, & Avocado.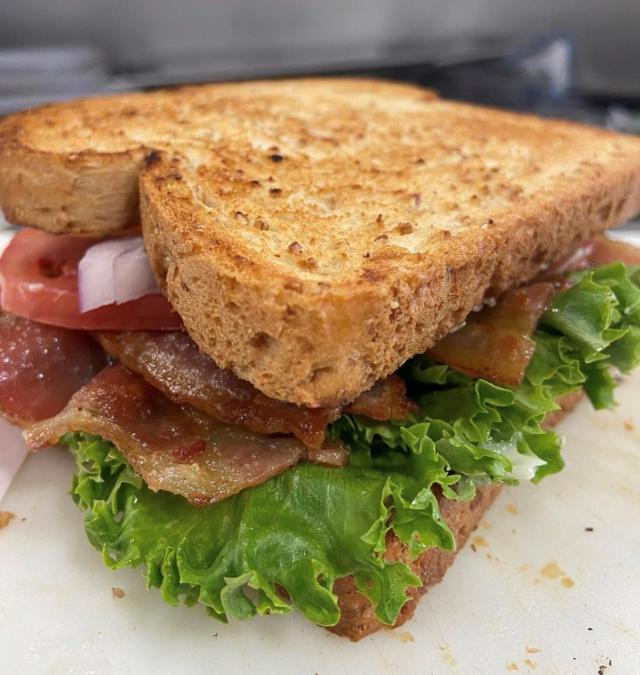 Il Primo Espresso Caffe
Wichita's first coffee shop, Il Primo Espresso Caffe, not only makes delicious coffee creations, but also makes breakfast sandwiches and lunch time varieties like Ham and Swiss, a flavorful BLT, and a house made chicken salad sandwich. All sandwiches can be served on croissants, bagels, ciabatta bread, or even wrapped in a tortilla, and they have a drive thru for quick pick up.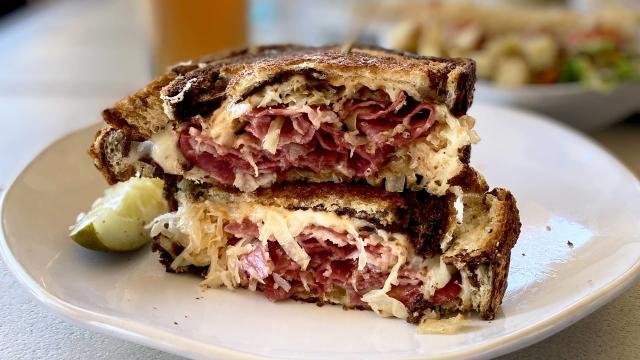 HomeGrown Wichita
The first thing you may think of when it comes to HomeGrown is their flaky, flavorful homemade pop tarts, but they also make a mean sandwich. Their Turkey Avocado features fire-roasted turkey breast, avocado, Monterey jack cheese, and coleslaw on grilled wheat sourdough. The Cuban stacks on slow-roasted pork, swiss cheese, shoulder bacon from Yoder Meats, dill pickle, and mustard on Cuban roll. When you're ready to try one of these delicious sandwiches, find them at one of their three locations – downtown, east and west Wichita. All three have outdoor patios and their downtown location sits right at Naftgzer Park with plenty of seating.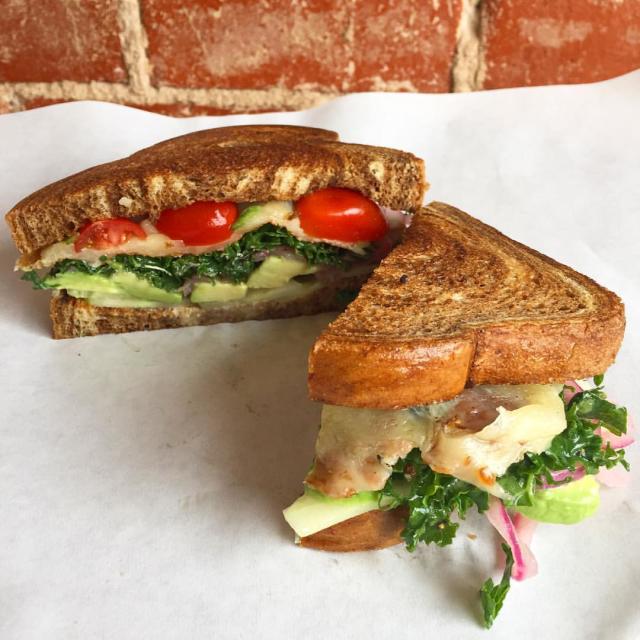 The Flying Stove
Popular food truck The Flying Stove has been serving gourmet street food from their kitchen on wheels in Wichita for nearly 10 years. Vegetarians rave about their Marinated Kale & Avocado Sandwich, which is served on marble rye with caramelized cheese and cucumber, cherry tomatoes, and pickled red onions. For meat eaters, they have a rotating menu of sandwiches like the Bukowski Beef Sandwich, which includes red wine braised beef, jack cheese, red onion marmalade, arugula, and aioli on a brioche bun.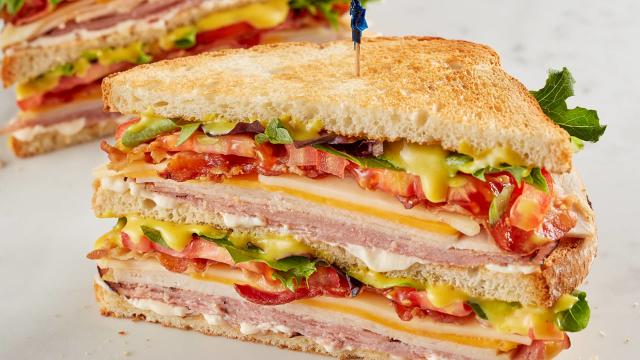 McAlister's Deli
Whether it's served cold or in between toasted slices of bread, McAlister's has a great selection of quick and delicious sandwiches you can easily carry out (Northeast and West locations) and enjoy anywhere. Not your ordinary club, their King Club is stacked high with layers of smoked turkey, black forest ham, bacon, sharp cheddar, Swiss cheese, tomato and spring mix. For bold, warm flavor, try the Memphian®, which includes smoked turkey, ham, roast beef, provolone cheese, and more.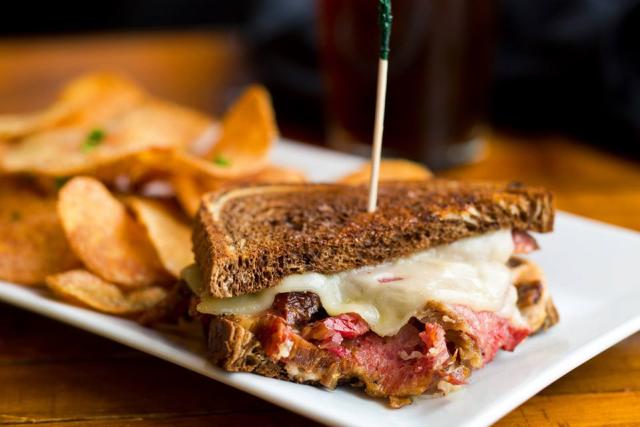 Monarch
Located at the roundabout in the historic Delano District and known for its spacious patio, Monarch's menu is dominated by sandwiches. All of their meats are smoked in-house daily and crafted into creative selections. Their Running Doves Reuben, named after historic Delano District folklore, has hickory smoked corned beef combined with sauerkraut, Swiss cheese and Thousand Island dressing on rye bread. Good luck choosing between the sweet potato tots or the homemade potato chips for your side.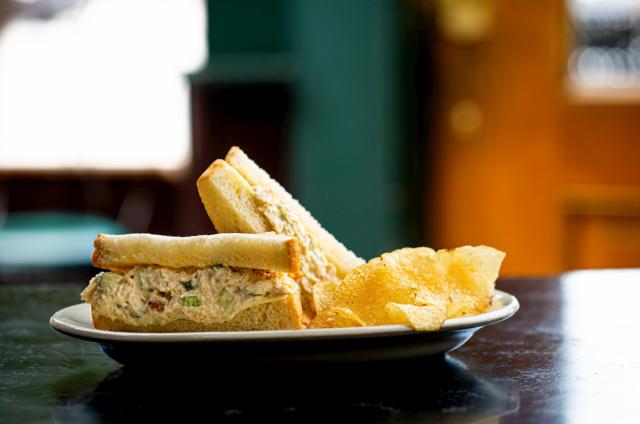 Old Mill Tasty Shop
Families have been coming downtown to Old Mill Tasty Shop since 1932 for a soda or ice cream made from the working soda fountain, as well as tasty sandwiches. The New York chicken salad is a favorite, made with chicken breast, celery, onion, and cashews, served on egg bread with baby Swiss cheese. You'll find other traditional favorites alongside a few unusual options, such as a liverwurst sandwich or the peanut butter, banana, and honey sandwich. Save room for a chocolate malt made the old-fashioned way!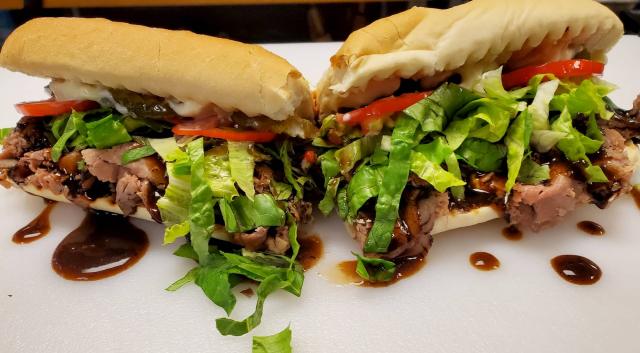 Sweet Allie'B's Limestone Beer Co.
In addition to German and Belgian-style beers on tap, you'll also find fresh, healthy, made-in house sandwiches and wraps at Sweet Allie B's Limestone Beer Co. One of their most popular sandwiches is the Wild Thyme, which combines smoked turkey and swiss cheese with cranberry jalapeno jam and avocado cream. They also serve favorites like the Hot Italian, the Sweet Allie B's Reuben, and a filling Roast Beef Po' Boy. Pair any of these sandwiches with their house-made broccoli bacon or pasta salad, and you'll be coming back time and time again. Plus, their patio is perfect for social distancing and dining in the fresh air.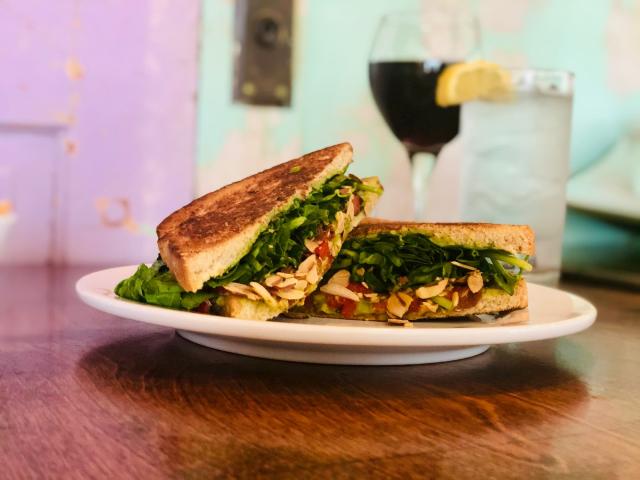 Tanya's Soup Kitchen
Tanya's Soup Kitchen is a quick-service restaurant in the Douglas Design District with a menu of sandwiches, salads, and small batch soups that change daily and rotate seasonally based on availability of local ingredients. A few of their creative sandwiches: Lulu has edamame and roasted garlic hummus with spinach, roasted peppers, toasted almonds, and avocado on wheat toast; Cindy the Boy has ham, Swiss cheese, and apple chutney on ciabatta; and Blue Key North has smoked turkey, blueberry barbecue sauce, and provolone on an onion kaiser roll.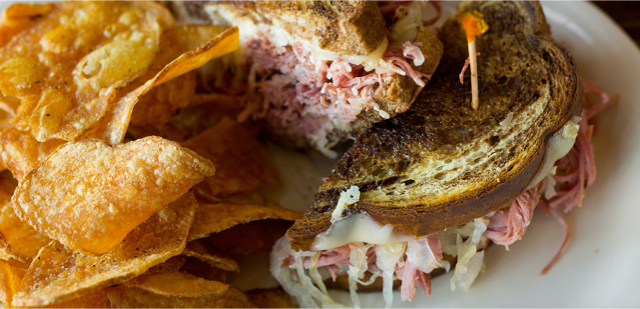 The Anchor
Named by Craftbeer.com as a Great American Beer Bar, this neighborhood bar and grill has an amazing beer selection – 59 craft beers on tap – and delicious menu items that are big on flavor. Many of the sandwiches on their menu feature meats, artisan cheese, and local produce from their butcher shop located next door, The Anchor Meat Market. The Anchor is known for its Reuben, but also serves heavy hitters like the Midnight Marauder and Pure ROCK FURY. The Midnight Marauder features pulled pork or chicken layered with ham, Swiss cheese, pickles, mustard, and aioli on a ciabatta bun. The Pure ROCK FURY is served with Creekstone Farms Black Angus beef, grilled onions, sautéed peppers, jalapenos, and smoked ghost pepper jack cheese.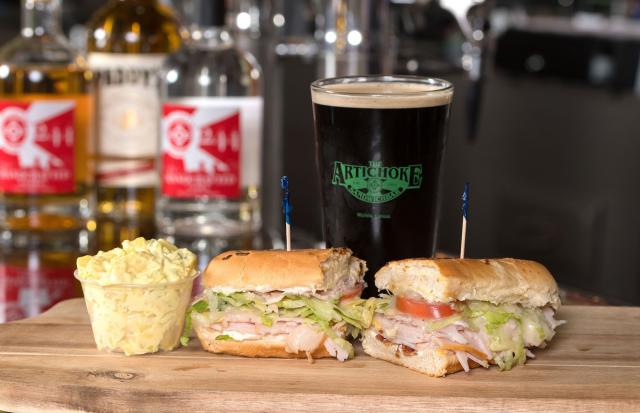 The Artichoke Sandwichbar
In the heart of downtown, The Artichoke is a celebrated sandwich restaurant, complete with a cozy patio and drive thru. They have a menu of sandwiches, including what they call the Famous #8, "the most popular sandwich in Wichita!" It's made with turkey, bacon, Swiss & cream cheeses, lettuce and tomato, grilled on an onion hoagie and topped with Italian dressing and Parmesan.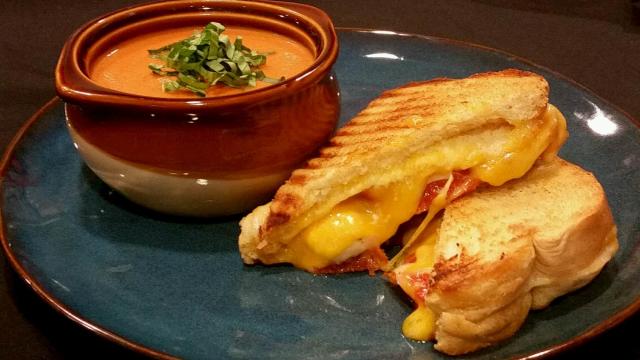 The Kitchen
The Kitchen, located downtown at Union Station in the historic Baggage Claim Building, touts a fantastic view when dining from the patio. Their menu is built around fresh, made-from-scratch food and their sandwich offerings are pressed paninis made with all-natural meats, cheeses, and vegetables. Choose from seven options, including a French press panini, a Cuban, and a triple grilled cheese.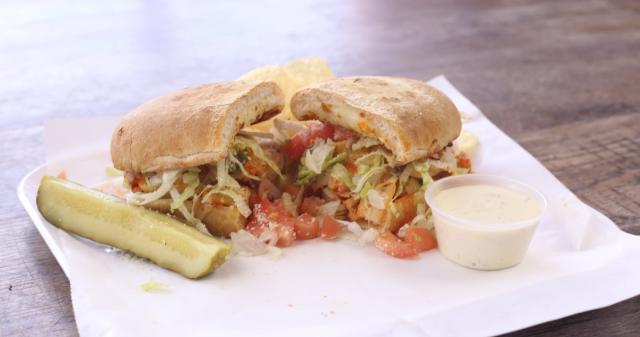 Ziggy's Pizza
Known primarily for their 9x13 pizzas, Ziggy's Pizza's three locations (Northeast, West, and Clifton Square) also serve a wide variety of sandwiches on oven roasted ciabatta hoagies. For hearty Italian flavor, try their Parmageddon with grilled chicken, mozzarella, parmesan and marinara sauce or the Buffalo Chick Town with grilled chicken, buffalo sauce, mozzarella, parmesan, lettuce and tomato. Plus, all three Ziggy's locations have cozy outdoor patios you can enjoy dining on.