DISCLAIMER: The places mentioned here are based on legend, folklore, and first-hand accounts by local Wichitans. Visit Wichita does not hold these reports as fact, nor will Visit Wichita be held responsible for anything that may or may not happen if you visit each location
Wichita has many historic structures and spaces that are rich in colorful stories – some fact, some fiction and most likely a little of both! Locals and visitors alike take an interest in exploring these infamous places. Whether or not you believe reports of spooky and paranormal activity, you can have fun visiting the following list of Wichita's most haunted sites.
Explore on your own or connect with tour operator Road Trip Paranormal, a group of investigators based in Wichita who regularly operate guided tours and also conduct paranormal inspections, some of which they open to the public. They have recently started offering a Spooky Bus Tour in Wichita year-round that begins and ends at River City Brewing Co. in Old Town, where you can enjoy food and drink before or after your tour. Check their website and social media for the latest events.

Delano District
Of course the oldest section of Wichita is also one of the most haunted areas of town. During the 1870s through 1880s, the cowboys who drove cattle from Texas to railheads in Kansas on the Chisholm Trail were known to blow off steam after months on the trail in Delano. Back then, it was a time of saloons, brothels, gambling houses, gunfights and cattle rustling but is now a thriving shopping and dining district in Wichita. It has been reported that the ghost of Edward T. "Red" Beard, who was gunned down by rival saloon owner "Rowdy" Joe Love at point blank, has been seen in the area.
Spektrum Muzik (formerly Central Plains Novelty): The building is more than 120 years old and some say ghosts walk through the back and upper portions of it. From smelling perfume to hearing footsteps, seeing orbs and noticing things moved or missing, past store employees have reported the building is haunted and paranormal investigators have witnessed activity, too.
Salon 5 thirty 5 @ The Perfect Touch: This building housed Travel Air Manufacturing Company in the 1920s, including some of Wichita's airplane industry founding fathers Clyde Cessna, Walter Beech and Lloyd Stearman. Instead of the ghosts of those aviation greats, workers claim to see either a woman dressed in Victorian attire or a redheaded gunslinger. Staff members have brought in flowers for the woman and say she's a sad ghost who shows up in the back of the store, near the manicure area. They've also noticed items in the salon moving on their own. As for the redheaded man – historically, Rowdy Jo and Redbeard had a shootout in Delano, so that might be their origin.
Old Cowtown Museum
Some say when you head to Old Cowtown Museum, you can hear whispers and footsteps of people who lived in Wichita long ago. As legend has it, Wichita Eagle newspaper founder Marshall Murdock had a young daughter who died of spinal meningitis. People say they have seen and heard her playing around the family home and other historic buildings around Cowtown. Employees and visitors have said they have witnessed lights turning on and off, the sound of footsteps and even apparitions in some cases. There are even rumors of objects being moved. Keep an eye out when you visit this living history museum, or watch the calendar for ghost tours that happen several times a year.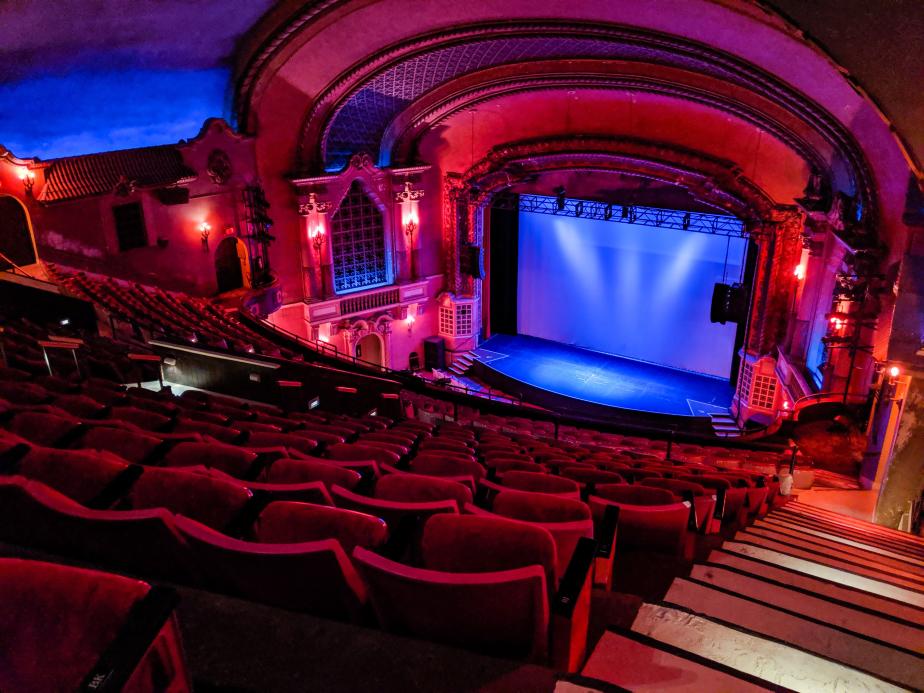 Orpheum Theatre
Many of Wichita's old buildings make for good ghost stories, and the Orpheum Theatre is certainly among them. From eerie footsteps and shadows by the dressing rooms to a projectionist getting ready to show his favorite film ("The Wizard of Oz"), there is no shortage of ghoulish tales surrounding this historic atmospheric theater. Watch for ghost tours occasionally offered at the theater by paranormal investigative groups.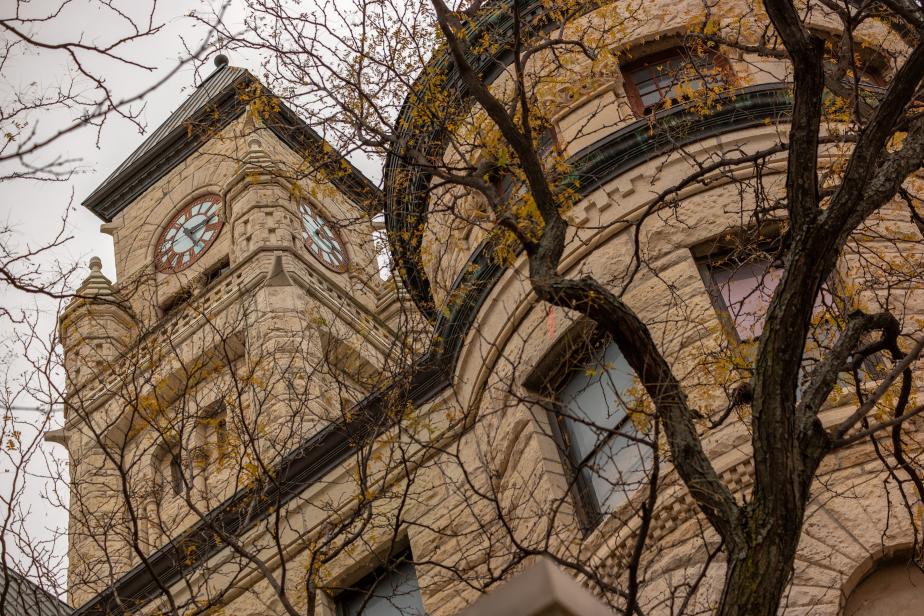 Wichita-Sedgwick County Historical Museum
One would think ghostly activity would be flourishing amid the limestone walls at the Wichita-Sedgwick County Historical Museum, a historic building in downtown that was used as City Hall between 1892 and 1976. However, very little activity has been seen here. Employees say there have been times they have heard footsteps and voices, and others have claim to be "touched" by spirits. Rest assured, though, none report feeling unsafe while there. Most of the activity is said to be coming from the second and third floors, usually late at night or early in the morning.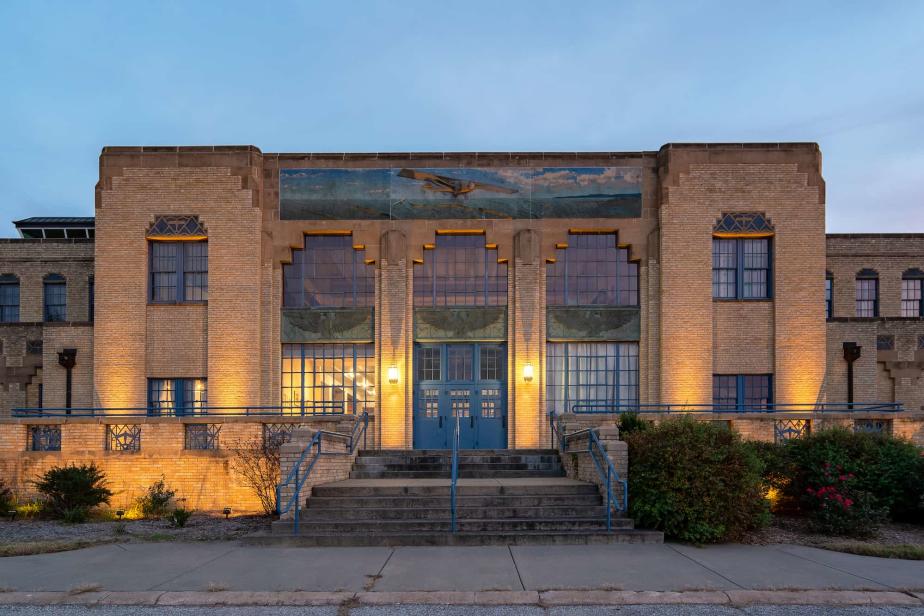 Kansas Aviation Museum
Most known for its collection of aircraft and aviation-related artifacts at the former Wichita Municipal Airport, the Kansas Aviation Museum has also had its share of haunts reported, including slamming doors, voices and haunted planes. One plane at the museum, a red crop duster, is believed to be haunted by a pilot, lingering around after dying in a plane crash. Several people have also reported seeing a figure standing in the control tower and a woman's profile looking out the north windows on the third floor. The museum is open daily and also has special events, including some ghost-hunting events and the upcoming watch party Sept. 24-25, 2022, during the Frontiers in Flight Air Show at the adjoining McConnell Air Force Base.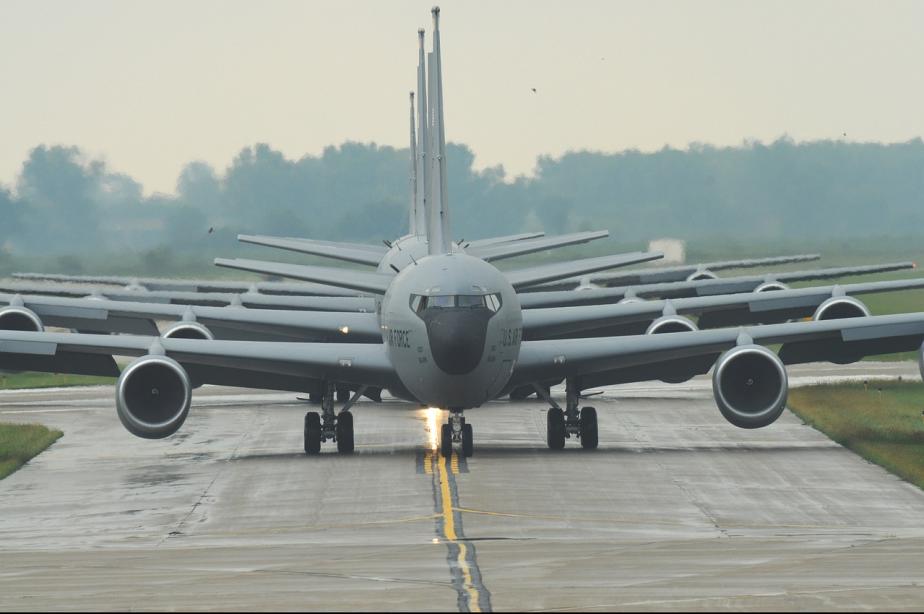 McConnell Air Force Base
Rumor has it, workers have heard unexplained sounds while working on aircraft and have seen lights flickering on and off in empty buildings. Perhaps the weirdest part of the stories, some say they have witnessed WWII aircraft landing on the runway of McConnell Air Force Base on foggy nights around Halloween. A great time to visit the base is Sept. 24-25, 2022, during the Frontiers in Flight: McConnell Air Force Base Open House & Air Show.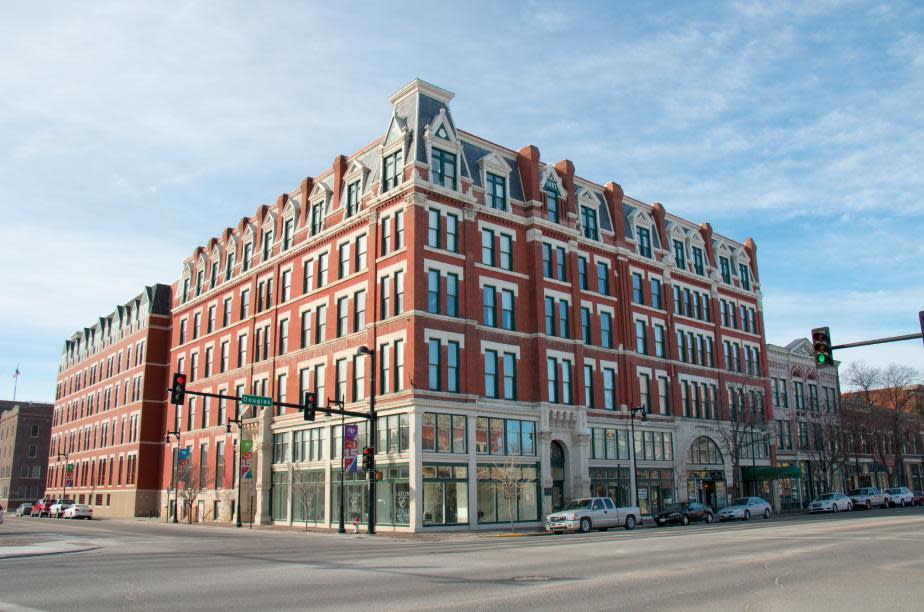 Eaton Place
The five-story Second Empire-style Eaton Hotel was built in 1887 and after a historic renovation and preservation project it is now known as Eaton Place, with residences on top floors and retail including Urban Interiors on street level in the heart of Downtown Wichita. Eaton Hotel is where Carrie Nation infamously destroyed a bar during prohibition, and many other colorful characters continue to have a have a presence here, including the blue handkerchief ghost known to have a fondness for roses and rose-colored items. As the story goes, a woman was killed in the hotel and the culprit never found. She is said to walk between the second and third floors, take phones off the hook and brushing by people. There have also been reports of things being knocked over on the ground floor where the lobby area would have been.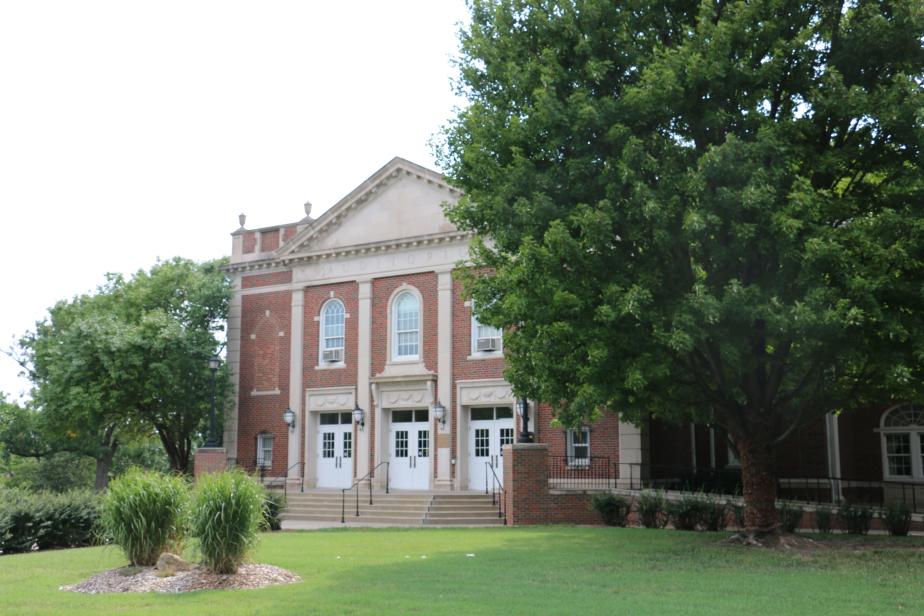 Wilner Auditorium, Henrion Gymnasium and Fiske Hall
Wichita State University is home to its own ghost stories as three buildings have a history of haunting tales. Most universities do, of course, but these ghosts are said to be playful and harmless. George Wilner was the head of the speech and theater programs at Wichita State from 1923-1960. Students believe paranormal activity including voices, doors opening on their own and lights flickering are Wilner coming back to make sure his building is well maintained.
Henrion Hall was the first permanent gym on Wichita State University's campus. The Heskett Center was built in 1983, changing Henrion's purpose. It is now used as studio space for art students. The ghost story comes from the mid-1950s when a maintenance worker was killed on the job. According to legend, he walks around the building late at night or early in the morning.
Fiske Hall, stablished in 1904 and one of the oldest buildings on campus, was once a men's dormitory before becoming a classroom building. While there are no specific ghosts connected to Fiske Hall, many have reported lights coming on without anyone in the building and doors opening and closing on their own.
Restaurants
While dining in Wichita, ask your servers about any haunting stories they might have for their workplace. Among the more than 1,200 restaurants in Wichita are many in the Historic Delano, Downtown and Old Town districts, where historic structures tend to have some of the spookiest tales. In East Wichita, the Candle Club has a long history as one of Wichita's premier private dinner clubs. They have hosted many people and parties through the decades, and apparently, some of them never left – at least in spirit. There have been reports of electronic voice phenomena by paranormal investigators there.
You can explore the above any time of year, though you might be in the mood for ghostly tales in October. Visit our Halloween webpage to find out more about what to do for Halloween in Wichita.