Just because a mocktail is non-alcoholic doesn't mean it has to be boring. A variety of eateries, bars and venues in Wichita have created tasty, alcohol-free concoctions for you to try.
If you want to avoid imbibing when you are visiting the heart of the country, make sure to try one of these tasty options.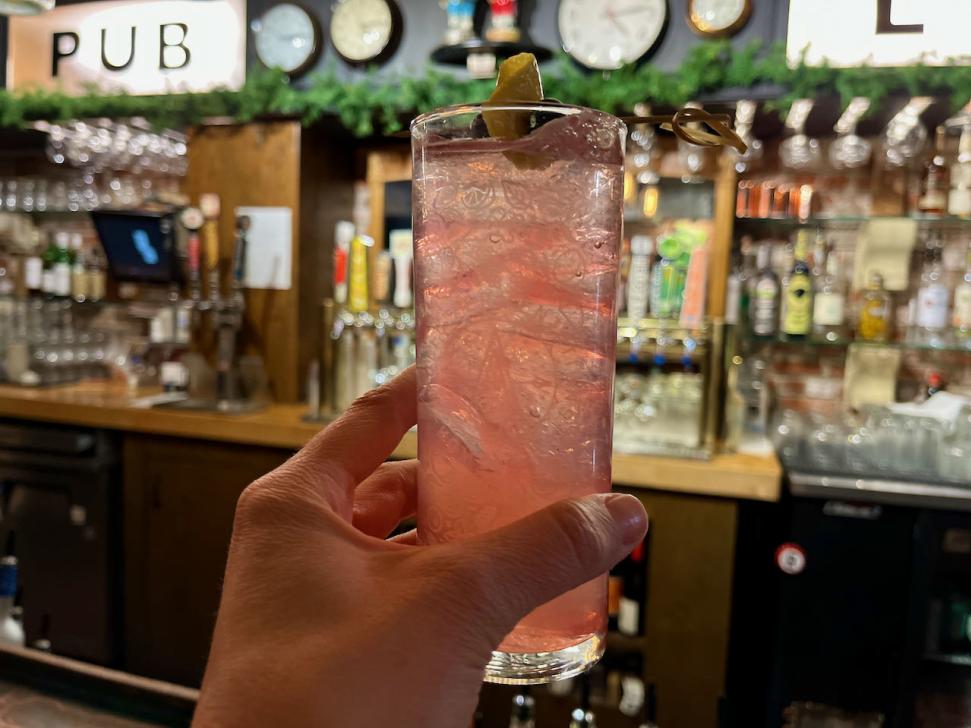 Top Photo: Blame It On the Rain at Public
Cana Wine and Cocktails
At Cana Wine and Cocktails, they offer several alcohol-free options including the Mix It Up, which they make with mixed berry jam, lime juice, sage syrup and egg white.
The Cotillion
The Cotillion has experimented with a show where the bar was closed and they served a small menu of drinks with no alcohol. Keep an eye out for future non-alcoholic shows.
Public
Designed by local mixologist William Cody Lonergan, Public's winter cocktail menu includes two Kombucha cocktails featuring Apollo Fermentation. Other popular options are their Lavender Lemonata or Blame It On the Rain, made with a Lemon Lemongrass Simple Syrup & Blueberry Lavender Kombucha. Additionally, they have Spiced Peach Kombucha on tap, which is included in the Peach Pit After Dark. 
WAVE
You can't go wrong with the Cran Orange Spice mocktail at WAVE. It is made with cranberry, orange juice and homemade mulling spice syrup. Or try the Peach Berry Jane. Other non-alcoholic beverages come in can form from Apollo Fermentations and Reverie Coffee Roasters. Plus, they carry two delta-8 seltzers.  
More Options
In addition to a coffee bar menu – featuring espresso, macchiato and more – Georges French Bistro and Headshots Bar & Grill have a number of tasty mocktails available as well. If an immersive tiki bar sounds right up your alley, head to Lava & Tonic and ask to try of their unique tropical drinks like the Jalisco Headhunter or Shark Bite, minus the alcohol.
Many of the breweries in Wichita also offer non-alcoholic options. Want to give one a try? Central Standard Brewing's Goes Well With Biscuits is a refreshing spiced earl grey cold brew with vanilla and juniper.
Find even more beverage varieties in Wichita with this list.