To assist with public safety, please remain diligent in adhering to safe practices outlined by the CDC like wearing a face covering and social distancing when out in the community and stay home if you feel ill. We recommend confirming details and verifying requirements and/or safety procedures for guests before visiting a local shop, attraction, eatery or other business. 
 
Whether you're into hot mocha lattes, cold brew creations or a custom coffee drink that only you order, Wichita has dozens of amazing coffee shops offering seasonal and year-round options with customizations that produce endless possibilities. In addition to frothy drinks, Wichita coffee shops also provide an uplifting – and photo ready – space to jump start your day.
We've compiled a list of 10 Wichita coffeehouses serving up Instagrammable drinks in Instaworthy settings. Charge your phone and check out these photographic coffee hotspots!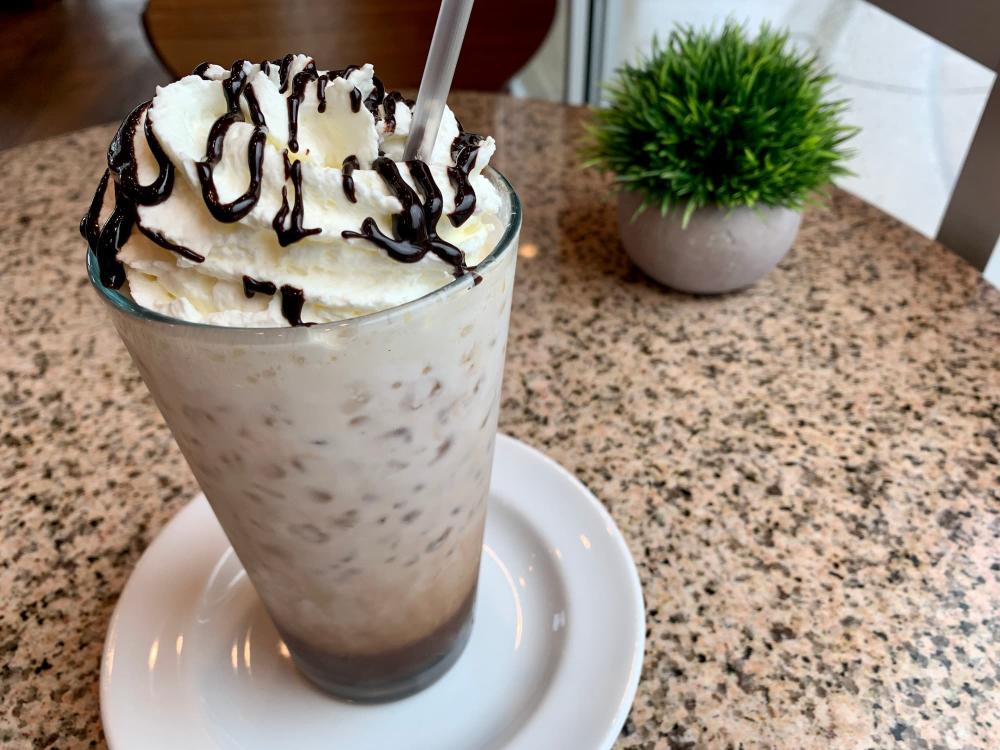 Churn & Burn
Known for their pre-made specialty ice cream and gourmet coffee drinks, Churn & Burn has earned a loyal following. The baristas take pride in preparing fresh espresso or cold brew coffee drinks using locally-sourced beans and ingredients. Choose from top selling specialty drinks like the C&B Tiramisu or opt for made-to-order ice cream churned with liquid nitrogen. Everything they prepare is picture-ready. Plus, they have a fun collection of Joyland (a Wichita theme park that closed in 2004) memorabilia to photograph.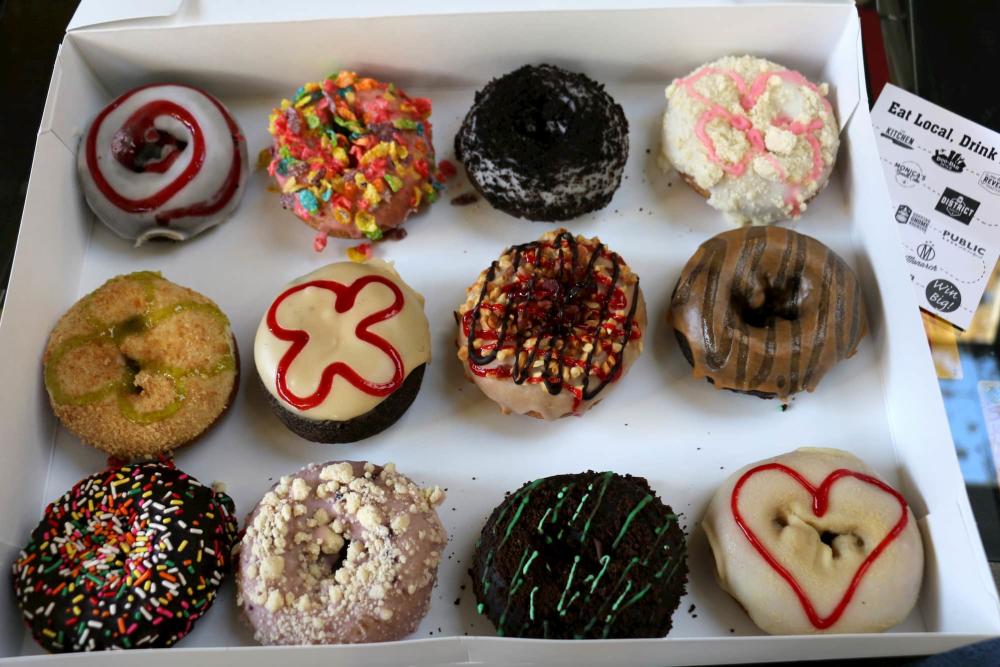 The Donut Whole
What goes best with a hot cup of coffee? A made from scratch, glazed cake donut loaded with flavorful toppings! At The Donut Whole, visitors can choose from artfully decorated donuts with unique flavors. You may just discover a Kansas Day sunflower donut or pie themed breakfast treat in the display case. Hitting the drive-thru instead? Don't forget to capture the colorful street art in the alley behind the donut shop.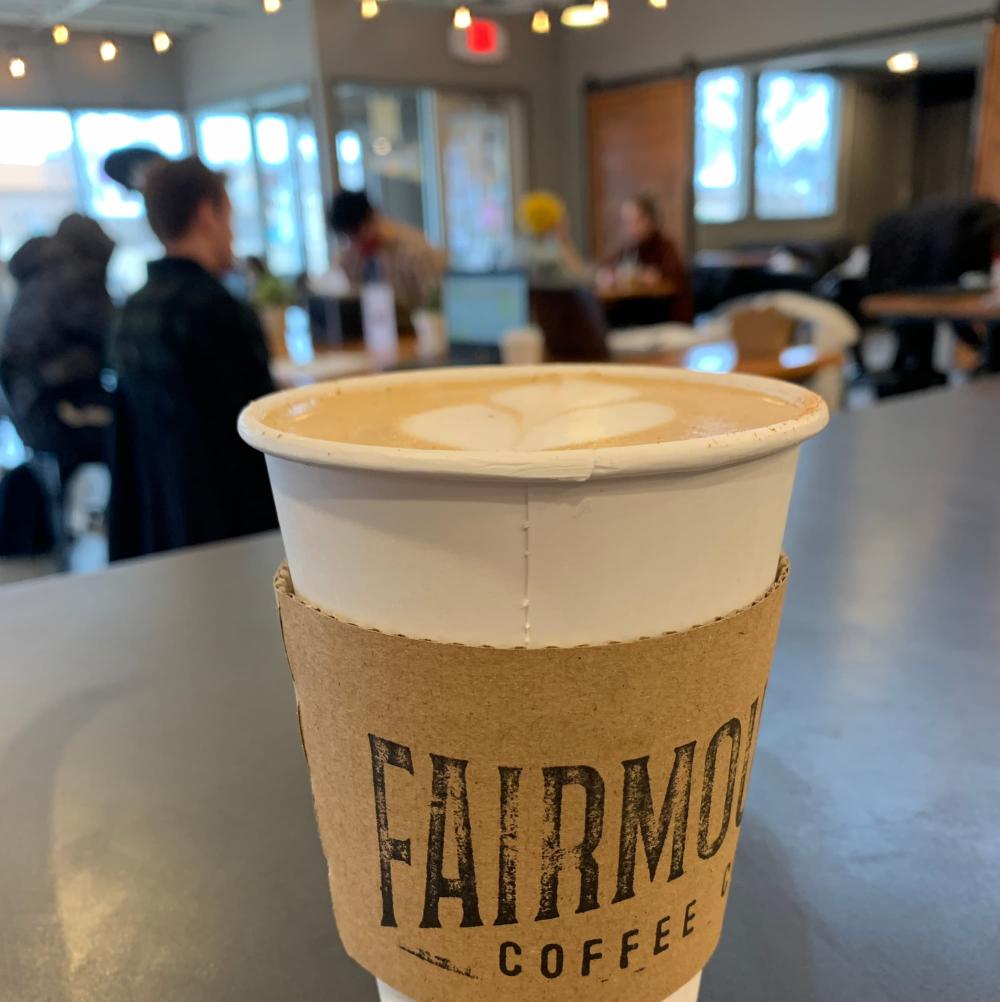 Fairmount Coffee Co.
This highly-rated cafe has been a favorite hangout for Wichita State Students and locals since 2017. Serving locally roasted coffee and homemade baked goods, visitors also love their Build Your Own Breakfast Sandwich option. If you're looking for a place to relax between classes and use free Wi-Fi, Fairmount Coffee is the perfect spot to sip coffee while studying or posting to social media.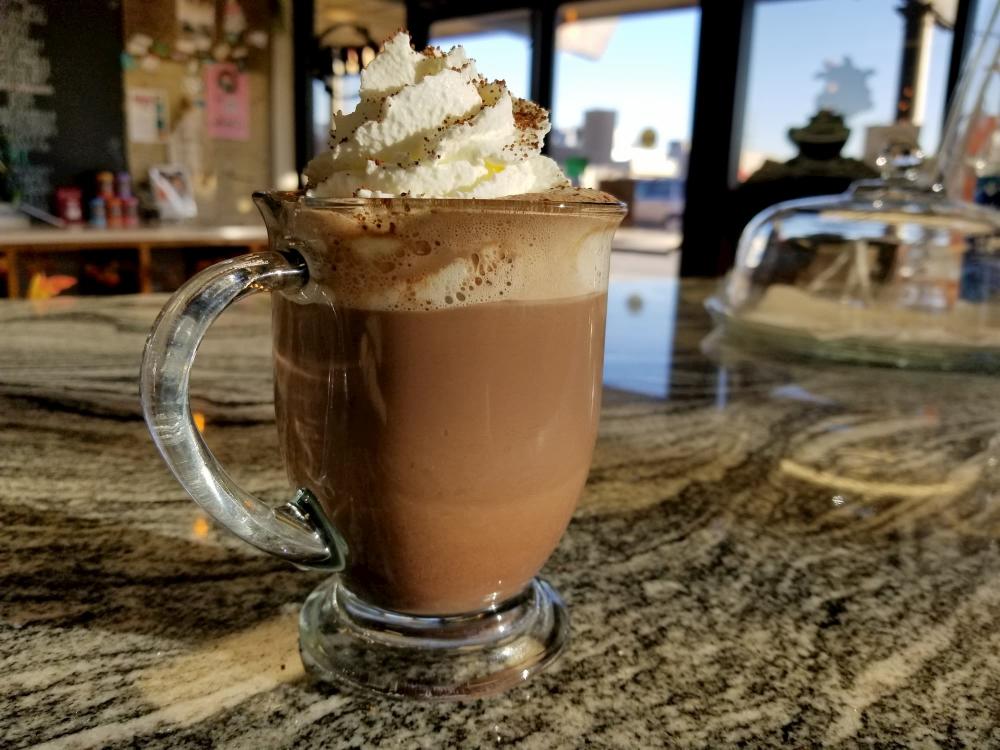 Il Primo Espresso Caffe
Referred to as "Wichita's oldest coffee shop," Il Primo is best known for their skillfully crafted coffee drinks. Long lines form from the drive-thru window as loyal customers wait to request popular drinks like Thai Latte or Dark Chocolate Mocha. Foodies appreciate the warm, homemade muffins and perfectly stacked croissant sandwiches for breakfast.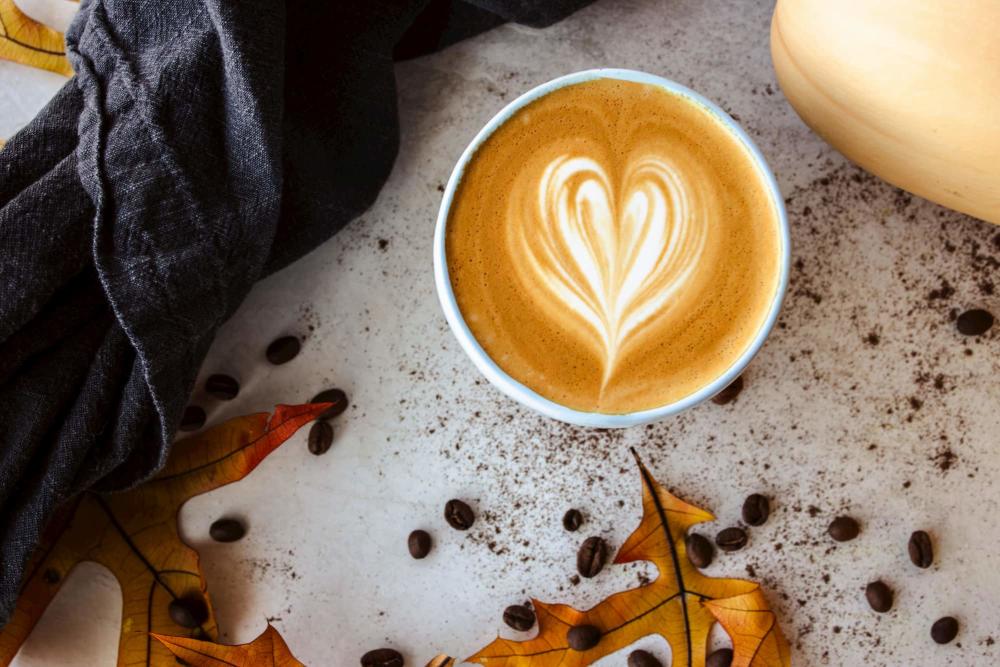 Kookaburra Coffee
A coffee shop, art gallery, and gift market — all in one! Kookaburra Coffee is the complete experience for visitors who want to sip on an organic, specialty coffee while perusing items made by local artists. Their coffee or tea drinks are camera-ready and the colorful space makes the ideal backdrop. They also serve homemade soda and a variety of food items such as breakfast burritos, parfaits, cereal to-go and more.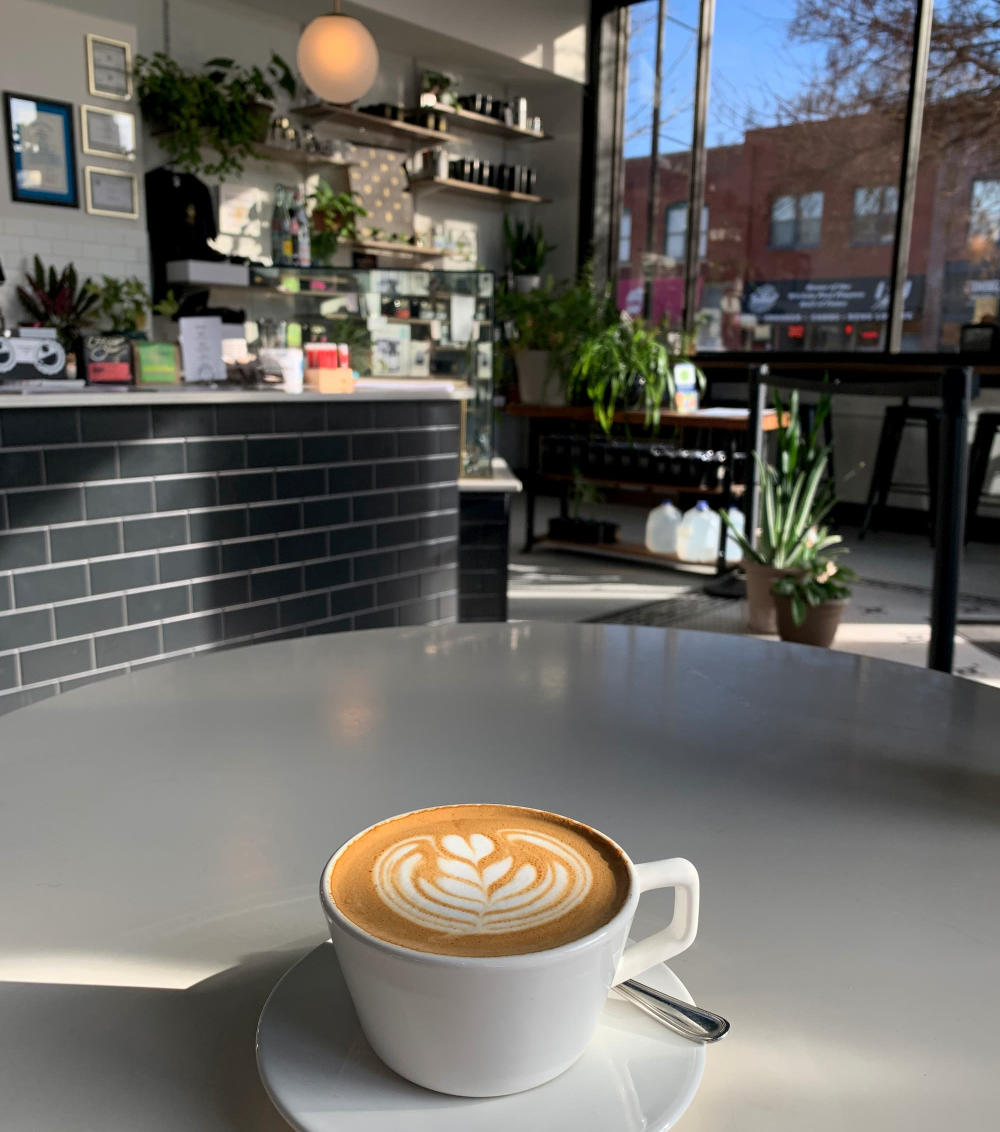 Leslie Coffee Co.
One look inside the Leslie Coffee Co. café, located in the Historic Delano District, and you'll be reaching for your phone to snap feel-good photos within minutes of your arrival. The shop is decorated with custom wallpaper with tiny white and gold icons representing many of Wichita's most recognizable landmarks. Locals love the colorful Matcha Latte, rotating hot coffee, and can often be seen dining open-faced breakfast toasts piled high with locally sourced ingredients.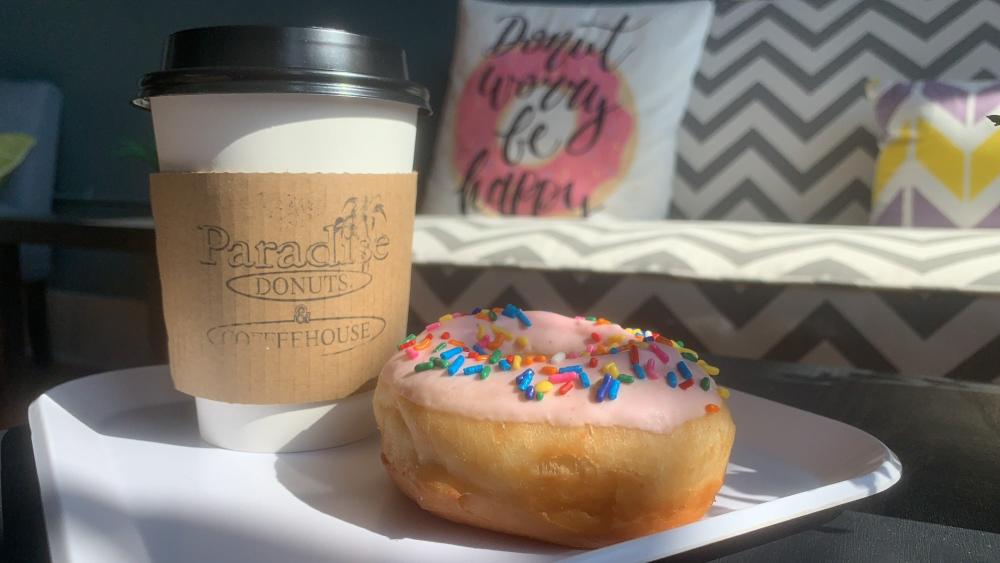 Paradise Donuts
The opportunity to snap a few colorful photos start before you even step inside the Paradise Donuts location in downtown Wichita. This quaint shop is located on Wichita's picturesque Douglas Avenue near Gallery Alley, which means you can find two of the newly painted Alley Doors nearby. Once inside, you'll find quirky décor and a cozy feel. Paradise Donuts' west Wichita location is warm and welcoming with a full coffee bar and a choice of comfortable club chairs, booth or table seating. Both locations have two blends of fresh brewed coffee, cases of donuts in a variety of shapes and flavors made fresh on location each morning, breakfast burritos, biscuits and gravy, sausage rolls and meat pies.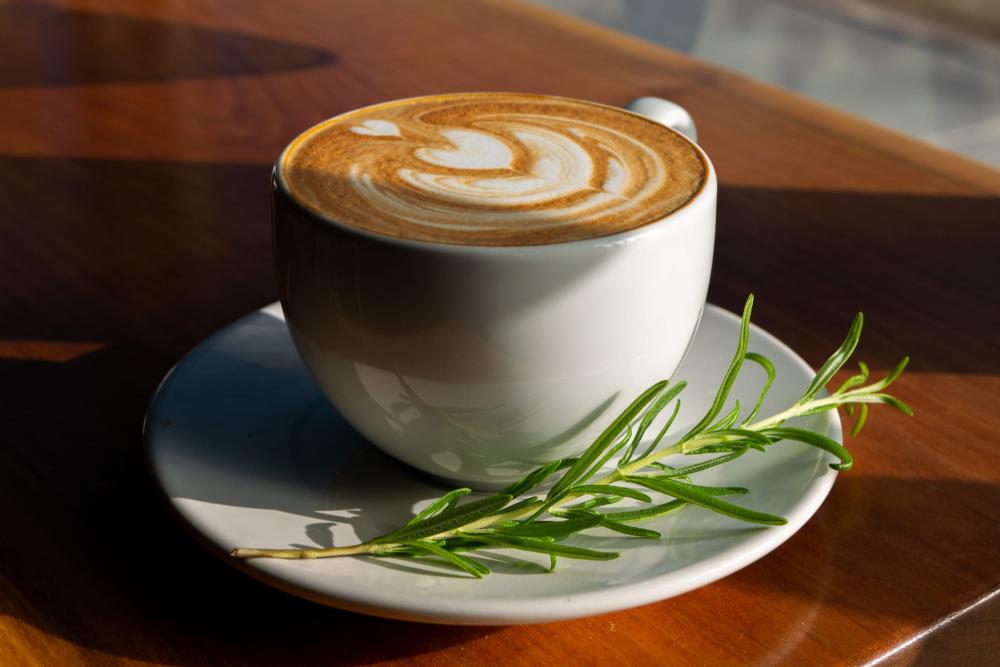 Reverie Coffee Roasters
Not only will you enjoy the extensive menu of coffee drinks at Reverie Coffee Roasters, but the café's swanky, industrial interior is perfect for posting photos to the Gram. Head outside to use the building's street art mural as a backdrop for a coffee-holding selfie or sit back and relax with a cup of artisan tea in hand while on the back patio.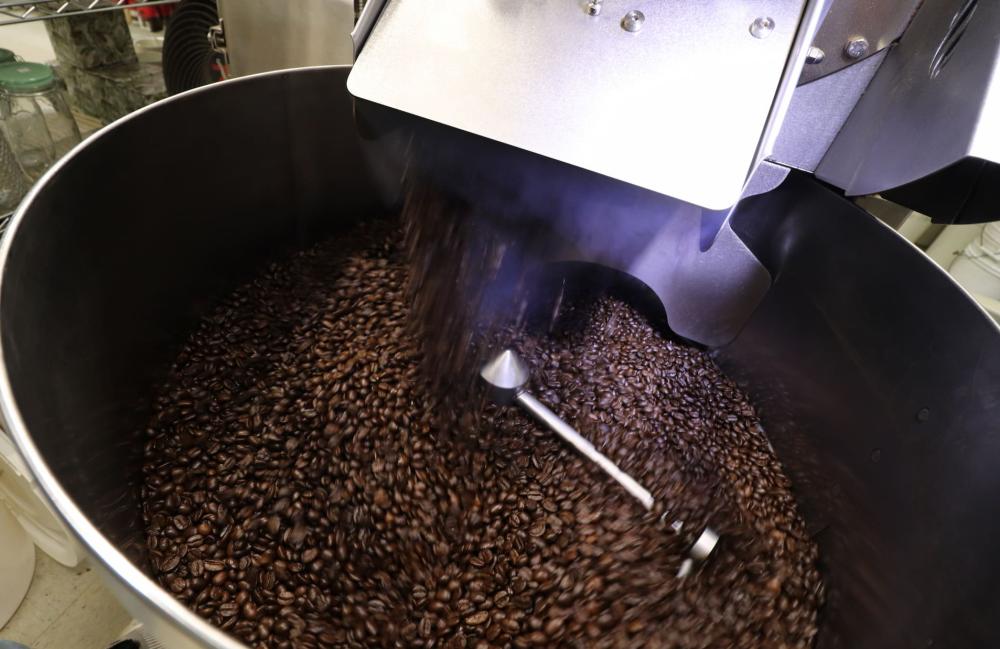 The Spice Merchant
The Spice Merchant, Wichita's original coffee roaster, sells 80+ roasted coffee varieties and 200+ bulk teas inside a restored downtown building. Shoppers can expect the aroma of roasted coffee the moment they walk into the store. Shelves stocked with fresh spices, bins of whole bean coffee, and Kansas made gifts are Insta-worthy. Don't miss the dessert case filled with gourmet chocolates!
For more local coffee shops with delicious flavors and experiences, check out what Wichita has to offer and plan your trip today.