July is National Ice Cream Month and Sunday, July 17, is National Ice Cream Day – so we're serving up the scoop on some of the most scrumptious ice cream shops in Wichita.
Americans have been observing these national celebrations since 1984, when President Ronald Regan made the ice cream proclamation. It appears we don't need encouragement to indulge in this cool treat, though: the average American consumes approximately 20 pounds of ice cream each year, according to the International Dairy Foods Association.
Here's a look at where to start on your journey for ice cream in the Heart of the Country.
Bakesale Treat Parlor (coming July 2022) If you've never had a brookie with ice cream, it's time to change that! Bakesale Treat Parlor is a premium dessert shop and bakery featuring classic favorites and unexpected treats like the brookie – half brownie and half cookie. Mix ice cream with everything from cookies, cakes, gluten-free treats, brownies, bars, sweet loaves and pie. You'll also find juices, coffees and espresso and adult mixes.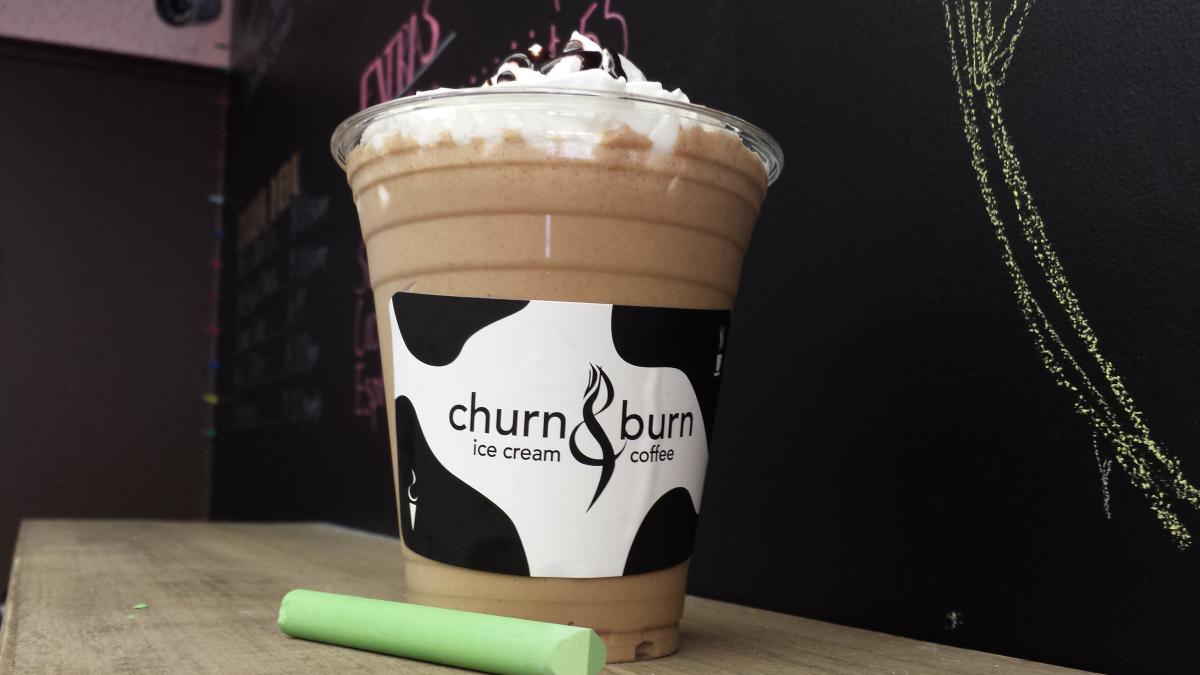 Churn & Burn
Visit Churn & Burn and order a dessert of the same name. They freeze your ice cream and coffee within two minutes using liquid nitrogen to create a smooth and perfectly textured ice cream treat. You can also order your ice cream without coffee and your coffee without ice cream! Create your own custom flavor and watch it made in front of you or choose from one of the flavors in their case. As a bonus, the place is decorated with relics from the closed-but-not-forgotten Joyland Amusement Park.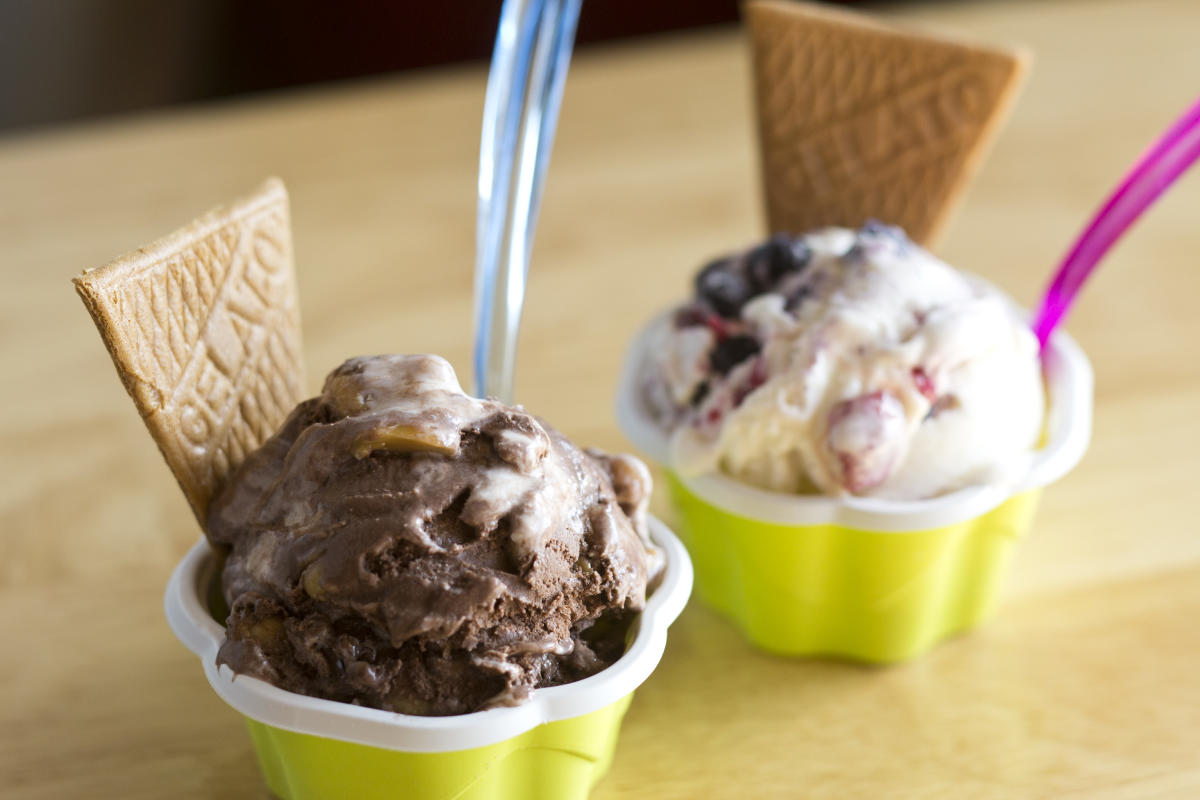 Cocoa Dolce Artisan Chocolates
Each Cocoa Dolce Artisan Chocolate's location (East, West and Downtown) has an array of indulgent desserts to try, including ice cream, gelato, specialty drinks and more. Savor your sweet treats on the east and west patios or visit the downtown location between 9 a.m. and 3 p.m. on weekdays for a chance to see the Cocoa Dolce kitchen production in action.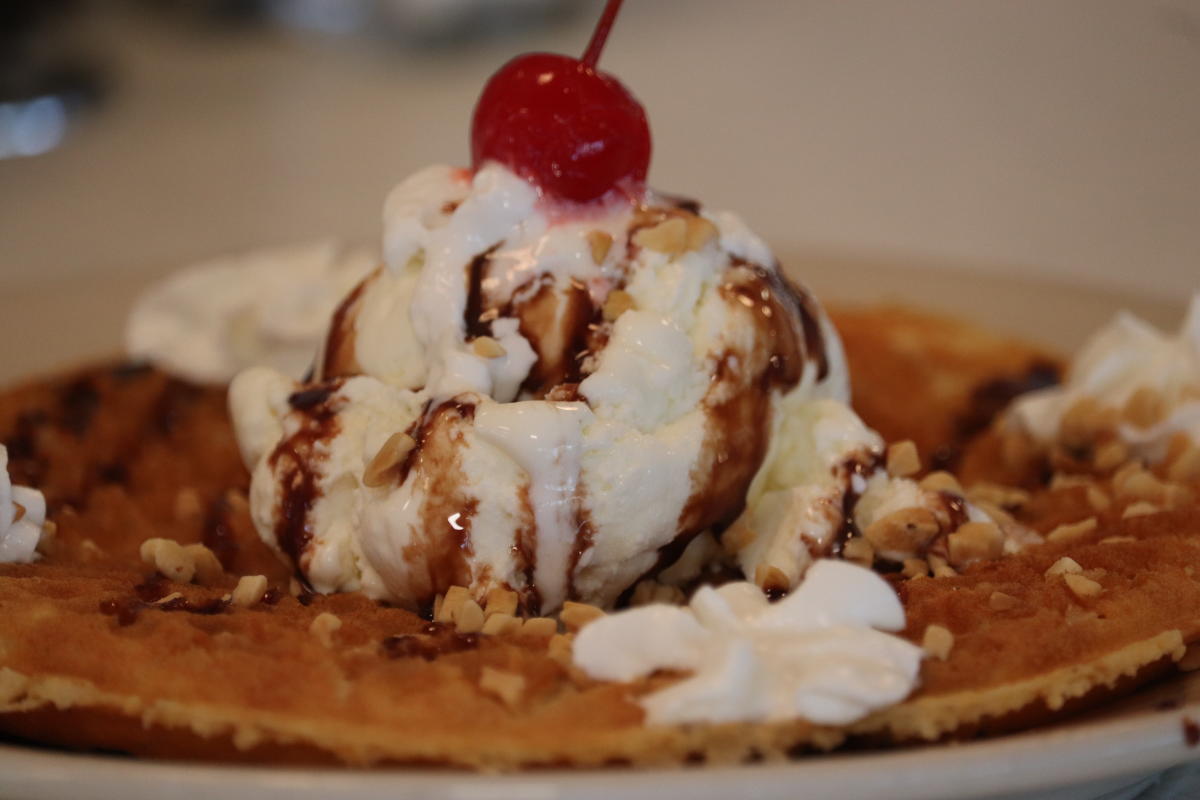 Jimmie's Diner
A Wichita family tradition since 1987, Jimmie's Diner - North Rock and Jimmie's Diner - South offers a wide variety of drinks and desserts made at their old-fashion soda fountains. Among the options are splendid shakes and marvelous malts. Go all in with a bodacious banana split or a single scoop next to a fried peach sundae.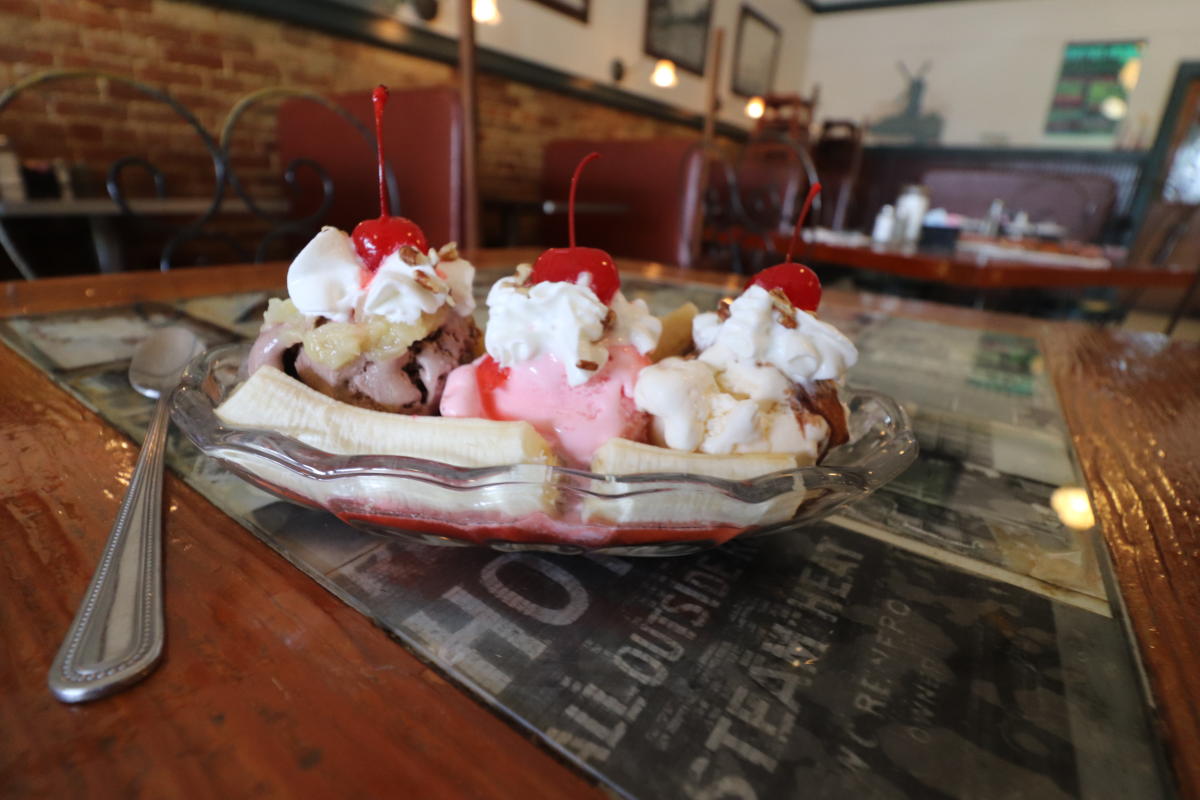 Old Mill Tasty Shop
One of Kansas' most complete soda fountains is still in use at downtown's Old Mill Tasty Shop. Stop in to see the set-up built in the late 1920s: it has the back bar, mirror, brass rail and a marble counter that seats nine. Take a seat at the 25-foot marble counter, visit with the soda jerks, then watch them make your banana split, malt or float the old-fashioned way.
While this is just a taste of the ice cream experiences you can find in Wichita, there are many others including Andy's Frozen Custard, Braums, Freddy's Frozen Custard, Frost, Milkfloat, Paleteria La Reyna, Paleterias Tropicana, Papa's General Store and more.
Go here for more places in Wichita to get ice cream and other sweets.