Thousands of people will be visiting downtown Wichita during the 2022 NCAA Division I Women's Basketball Championship Regional Rounds starting March 26, 2022, at INTRUST Bank Arena and many activities will be available for visitors and locals alike. If you're driving down to the festivities, where's the best place to park?
Downtown Wichita offers plenty of parking options, which you can find here. No matter where you park, keep an eye out for parking signs so you know the rules for those locations.

Q-Line
As an alternative to taking your own vehicle downtown, take advantage of the free convenient Q-Line shuttle. It takes guests from the Historic Delano District all the way to Clifton Square (about a 4-mile stretch). Check out the schedule and enjoy this time-saving downtown transportation option.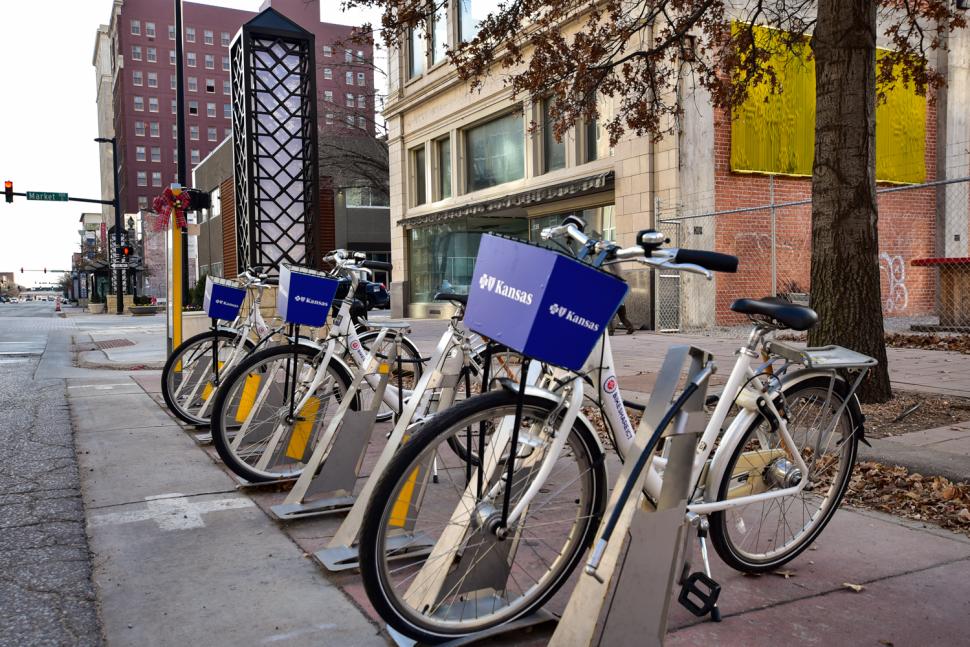 Bike Share ICT
Go green and hop on a bike from one of the Bike Share ICT checkout locations in downtown Wichita. Use the app to sign up and check out a bike for a few hours or the whole day.  Discover the downtown area as you explore at your leisure or use the bikes to get from one spot to another as you experience the shops and restaurants Wichita has to offer.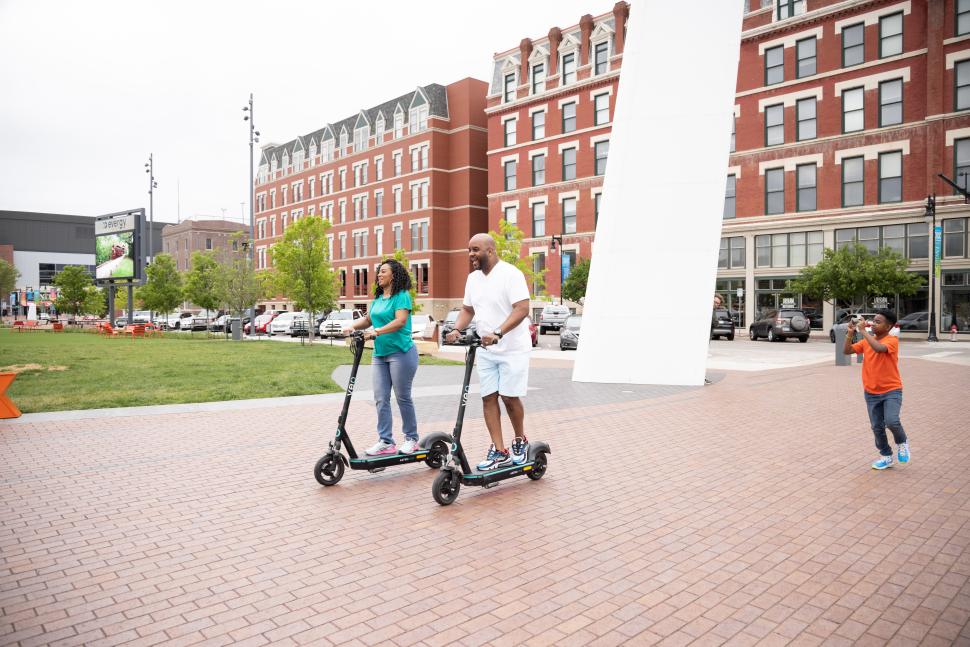 Electric Scooters
Another fun way to explore downtown Wichita is to hop on one of our electric scooters. Cruise around downtown and take in the city. We have VeoRide and Bird scooters available. To ride, download the app for the scooter you'd like to ride and use the app to locate a scooter near you.
Other Transportation Options
To learn more about how to get around downtown visit our Wichita Transportation page.