Bike Share ICT
Grab your helmet and strap in to Wichita's bike-sharing program. With more than 200 bicycles at 40 stations around Wichita, Bike Share ICT is a venture funded by Blue Cross and Blue Shield of Kansas and the Knight Foundation (through the Wichita Community Foundation), to promote health and easy access to the heart of the city. By using Zagster, a city bike provider, riders are able to find bicycle stations and cruisers at the touch of a finger, through the Bike Share ICT app. Just follow the stations along Wichita Q-Line route, from the west bank of the Arkansas River to Old Town District.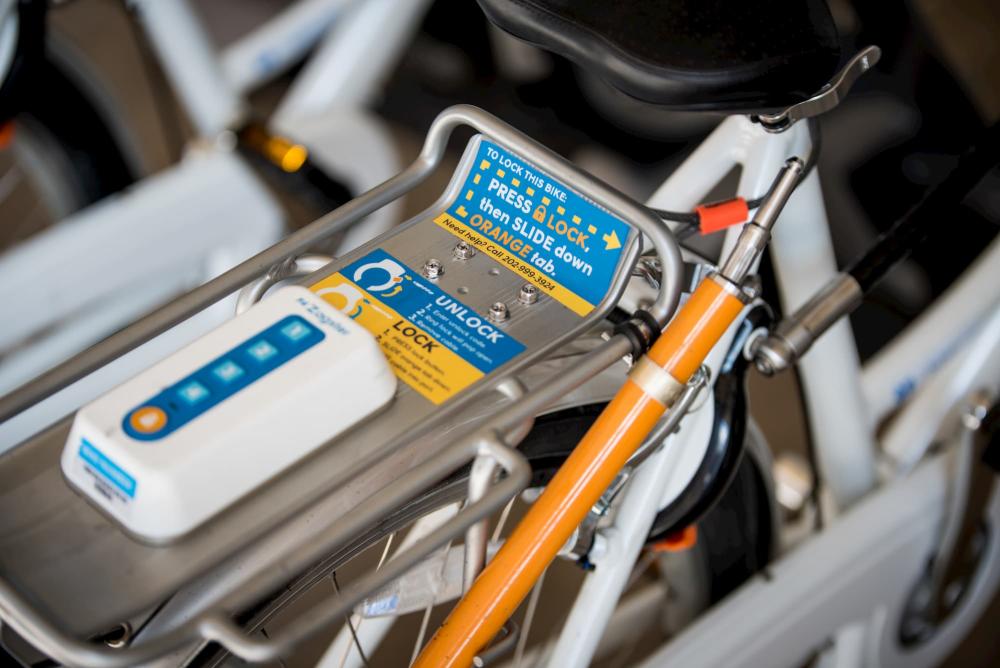 How It Works
Download the Bike Share ICT app from the Apple or Google Play Store, or sign up online. From there, you'll see each bike is assigned an identification number. Using your phone, click a bike number to unlock the bike, and you're off! It's that easy. When you're finished, return the bike to a designated Bike Share ICT station. It doesn't have to be the same station you got the bike from.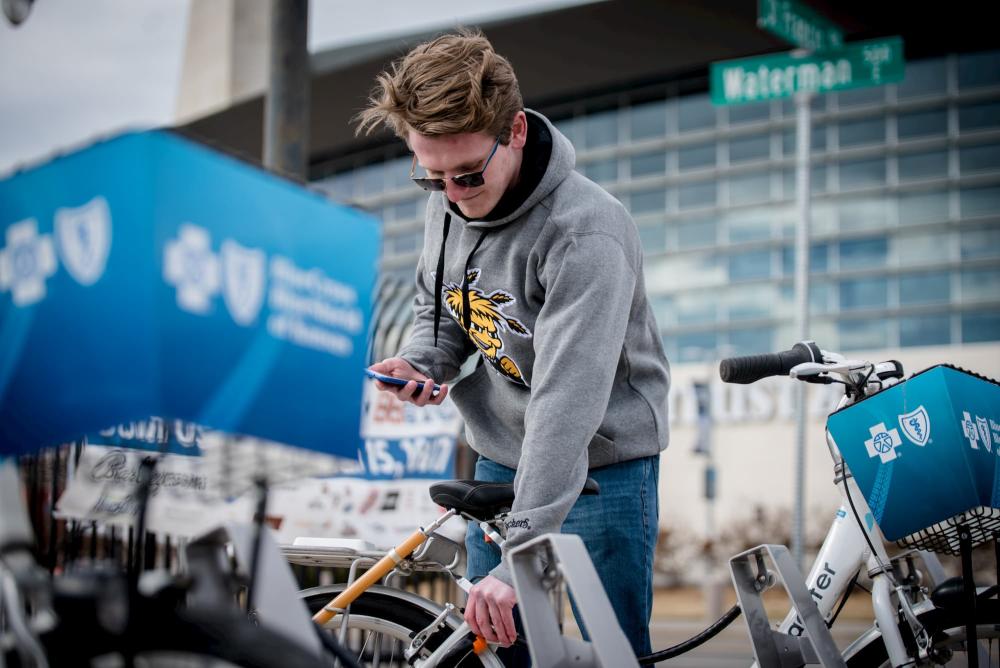 Memberships
There are affordable membership options available to make your Bike Share ICT experience that much easier. For $30, riders can sign up for an annual membership and ride whenever and wherever they want. Student annual memberships are only $20. Users can also borrow the bicycles through an hourly membership, at a rate of $1.50 every 30 minutes. Riders must be at least 18 to use the Bike Share ICT service. Helmet usage is strongly encouraged.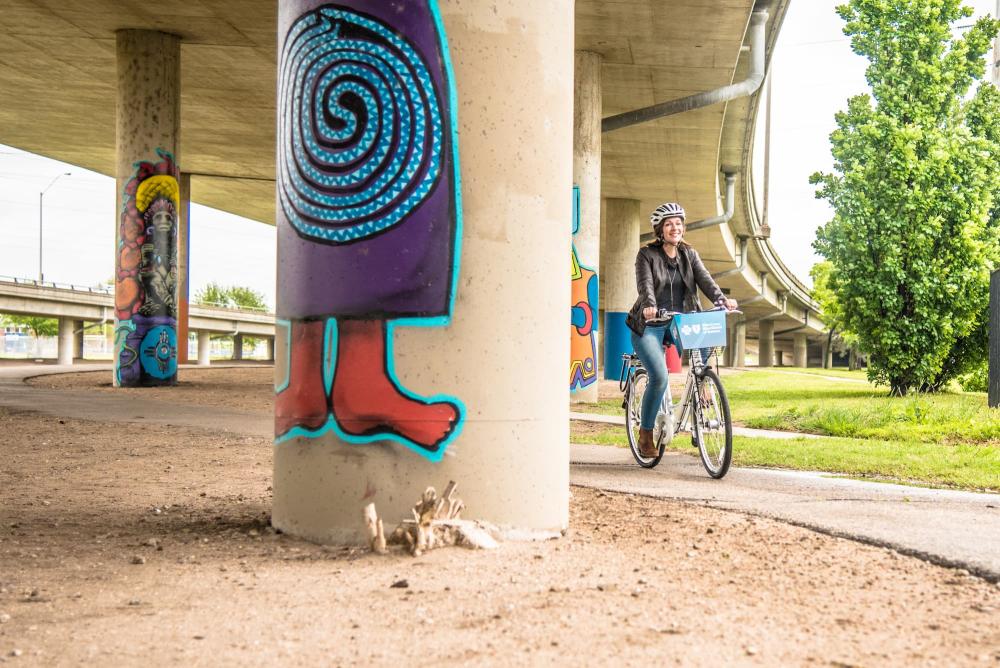 Why Bike Share?
The Bike Share ICT program offers riders more than just a convenient way to get around the downtown area, it gives users a different avenue to experience what Wichita has to offer and promotes exercise and exploration. From recreational cyclists to the casual tourist wanting to explore like a local, Bike Share ICT offers a way for people to come together for a fun ride through the liveliest part of the city.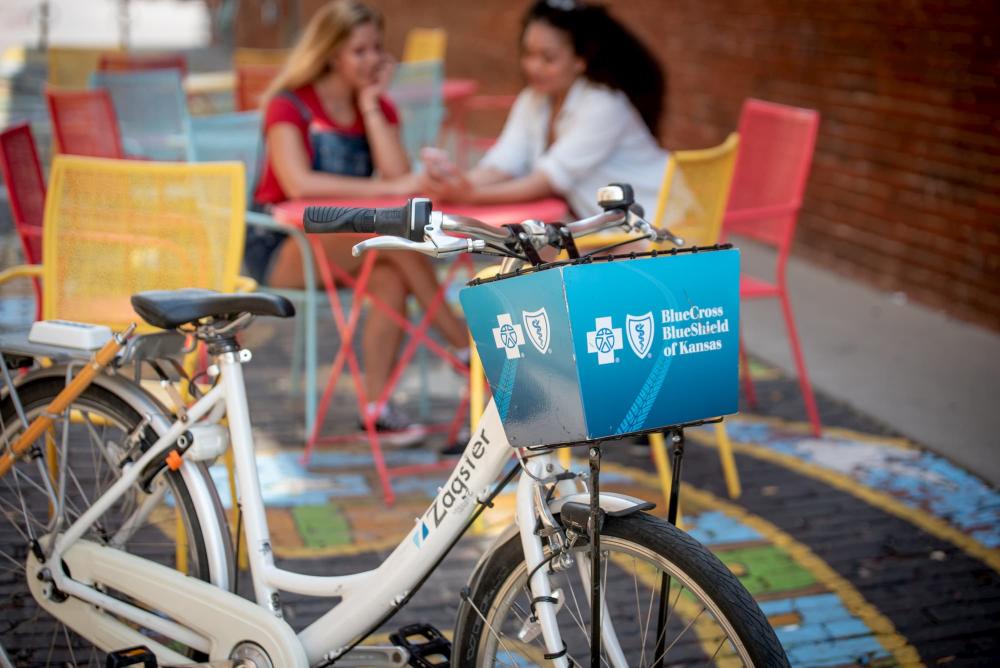 The Cruiser
Zagster has provided 200 cruiser bikes scattered around downtown near places like Century II Performing Arts & Convention Center and INTRUST Bank Arena. With safety as the highest priority, the cruisers come with front and rear lights and adjustable seats to fit most adult riders. When renting a bike, you can make quick pit stops on public bike racks using the attached lock and clicking "HOLD" so your trip is tailored to your needs, not to a particular bike station. This allows you to lock and unlock the bike as much as you need throughout your rental experience. Please ride responsibly.
You can explore different routes to see Wichita's best parks and attractions.