From a traditional or unique spin on the classic burger and fries to lip smackin' barbecue, Wichita has options galore for American restaurants. The city has comfort food, farm-to-table options and so much more. You'll find an array of settings, too, from sports bars to family-friendly diners to white tablecloths.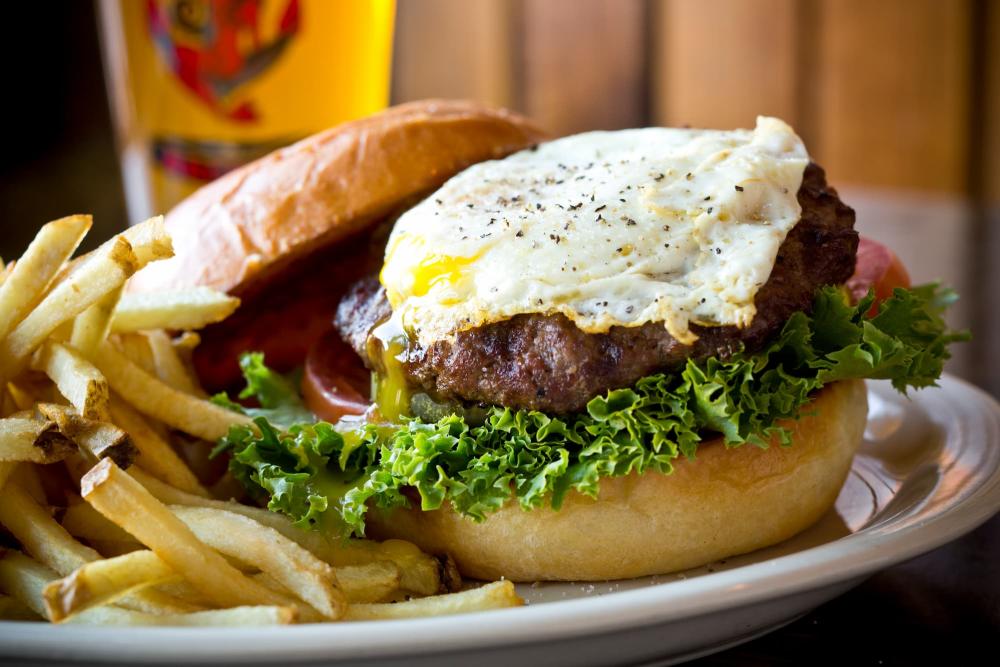 Burgers
Since 2004, The Anchor has been serving up an exceptional menu, including some of the best burgers and sandwiches in Wichita, a wide selection of craft beers and cocktails and a distinctive atmosphere. They specialize in their House Burger, a Heritage Lamb Burger, Sriracha Pork Burger, plus more than 10 other varieties of burgers on their menu.
The most popular burger being the Haystack, an open-faced patty on Texas toast with French fries and queso piled on top. They grind all their meat in-house daily via the Meat Market next door and serve locally-sourced meats.
Owner Schane Gross first owned and operated two body piercing and tattoo shops, eventually becoming a leader in the city's craft beer and local food movement. The Anchor has the largest selection of beer on tap in the city, and has been recognized for three years in a row - 2018, 2019 and 2020 - as best beer bar in Kansas by Craftbeer.com.
Here are a few more eateries serving mouth-watering hamburgers: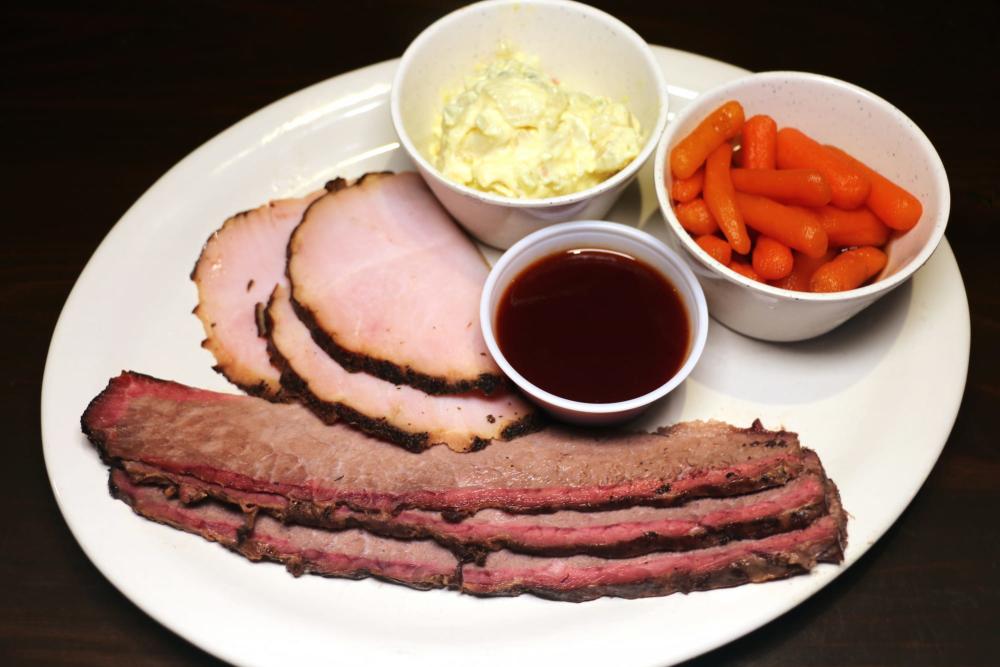 Barbecue
Looking for barbecue in Wichita? You won't have to search high and low to find it. No matter how you spell it – barbecue, barbeque, BBQ or Bar-B-Q – Wichita takes it seriously. You'll find BBQ on many restaurant and food truck menus all across the city.
With hard-wood floors, original brick walls and a bar straight out of an Old West saloon, Bite Me BBQ provides an unforgettable atmosphere and even more memorable barbecue. Started by a husband and wife team as a hobby in 2003, is known for its ribs, BBQ dinners, hot links, chicken fried steak and other smoked meats.
Their smoked meat sandwiches and BBQ dinners come with your choice of chopped brisket, pulled pork, smoked turkey, ham, hot link or sliced brisket, which you can pair with any of their scrumptious sides such as mashed potatoes, baked beans, cole slaw, corn on the cob and many more. It's no wonder this family-owned restaurant was named one of USA Today's 10Best for Barbecue in Kansas!
If you're a connoisseur of Bloody Marys, you have to try Bite Me's Signature Bloody Mary. It's dinner and a drink all in one glass! Topping the craft cocktail is a buffet of skewered meats the barbecue restaurant is known for: a burnt end, a rib and a hotlink on a slider bun. But wait, there are also impaled veggies: spicy cucumbers, pickled okra, a whole celery stalk, a tomato and a cheese cube.
Other Visit Wichita barbecue partners: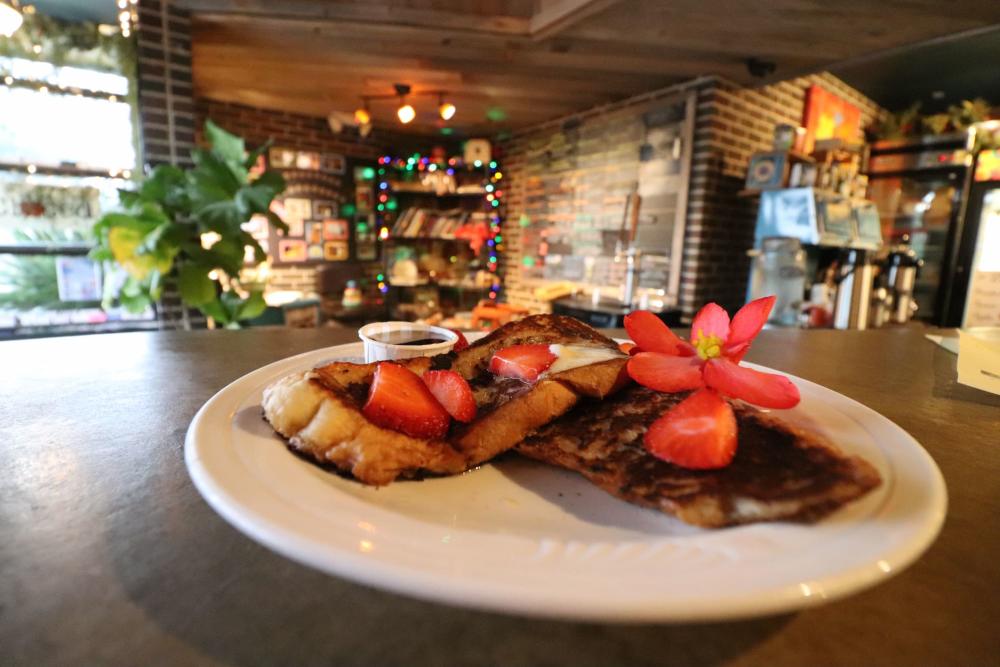 Vegetarian and Vegan
Many of Wichita's more than 1,200 restaurants have vegetarian and vegan options using fresh, organic ingredients and all-natural flavors and combinations. But don't worry, meat lovers. They have lots of options for carnivores as well.
Beautiful Day Café is known for creatively preparing responsibly-sourced ingredients into a menu with plenty of vegan, vegetarian and gluten-free choices. Owner Charlotte Knapic didn't set out to be a restaurant owner, until health problems convinced her to eat clean foods.
Now, the cooks get most of their ingredients right outside the eatery in a garden that grows fruits, vegetables and herbs. What they can't grow in the garden, they locally-source. Beautiful Day is open during breakfast and lunch hours and its cozy dining room fills up quickly, but there are a few tables outside in the garden as well. Popular breakfast items include banana buckwheat pancakes, burritos filled with free-range eggs, vegan French toast and hippy porridge. Lunch favorites include burgers – veggie or grass-fed beef – organic potato salad and their tasty sandwiches.
Here are a few additional local restaurants where you can find vegetarian and vegan dishes: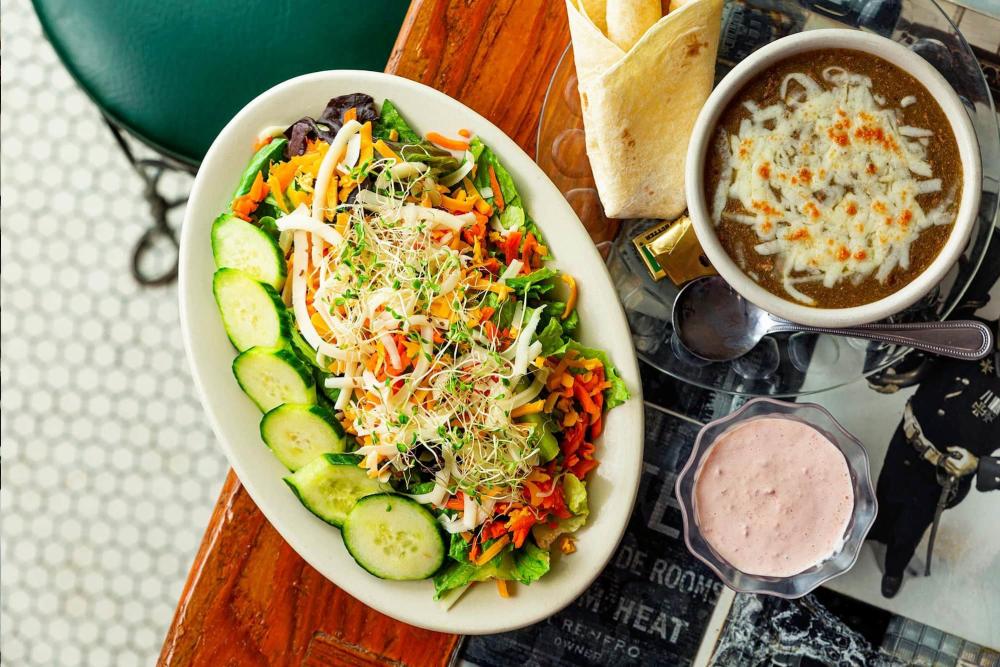 Delis & Diners
Old Mill Tasty Shop has been a fixture in Wichita's dining scene since 1932, serving soups, sandwiches, milkshakes, banana splits and more. This family-run and family-friendly diner is home to one of Kansas' most complete soda fountains and is also known for its blue-plate special, which can range from a green chili enchilada to chicken fried chicken.
Another house specialty is co-owner Mary Wright's tasty green chili, topped with cheese and served with a flour tortilla. Everything is made fresh daily and you can almost always find a meat soup, a vegetarian soup and regular chili on the menu, too.
More diners and delis: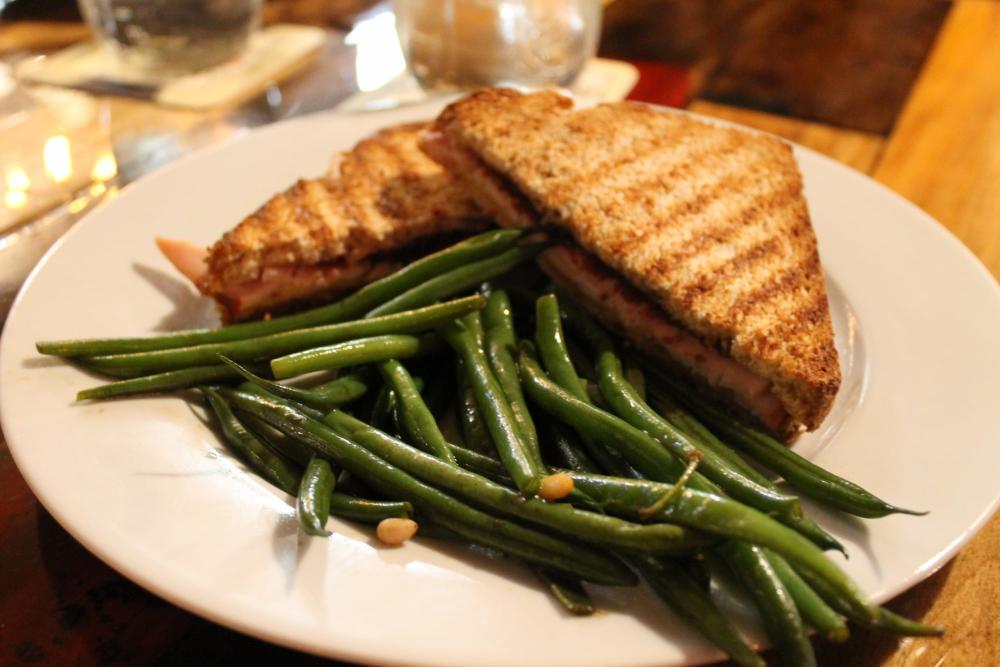 Farm-to-Table
If finding seasonally inspired and locally-sourced ingredients in your meals is important when traveling, you won't be disappointed in Wichita's selection of farm-to-table restaurants.
Located in Old Town, Public at the Brickyard not only brings the charm and has one of the most popular patios in Wichita, but also boasts creative, farm-to-table dishes. Their bison chili is served with a house-made cinnamon roll and the brisket tacos are made with brisket from Kansas beef, house pickles, made-from-scratch crema and tortillas from local tortilleria, Pinole Blue. They also offer a variety of their artisan pizzas like Bar Blue Que and margherita frozen and sealed for easy curbside pickup.
No visit to Public is complete without trying their house made pickles with a charcuterie featuring assorted meats, local cheeses, jam and roasted nuts. Wash it all down with one of the many local beers on tap or one of their hand-crafted cocktails like the "Public Fizz," Tom Town's Gin, Half & Half Lemon, orange blossom and egg white.
Other farm-to-table eateries: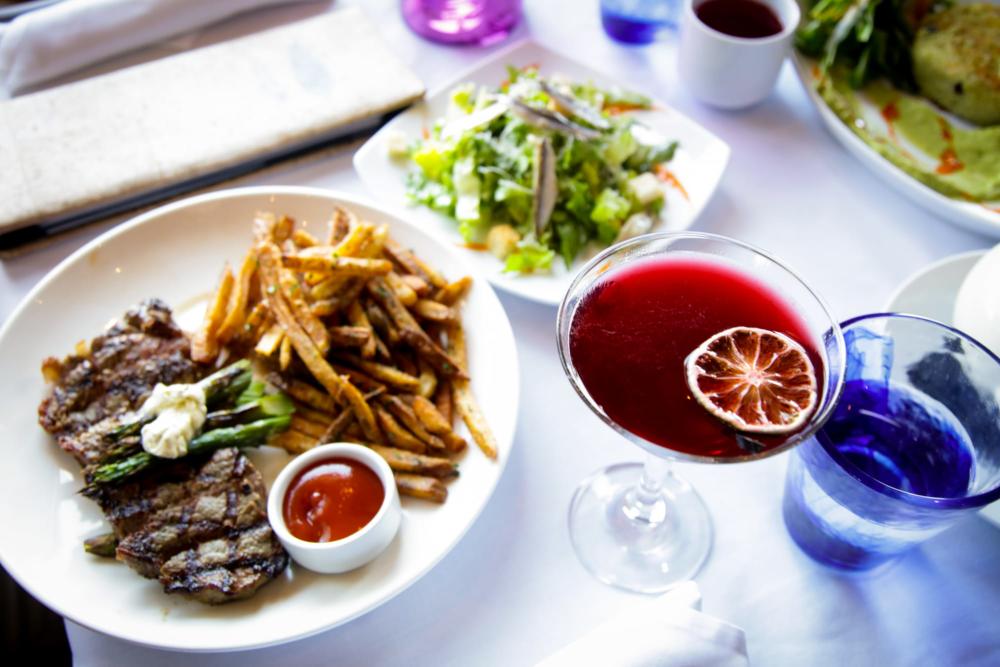 Upscale Dining & Steakhouses
Do your taste buds crave the finer things in life, from delicate appetizers to freshly caught seafood? You can find it all in Wichita's upscale dining scene. 
If you want seafood in landlocked Kansas, Newport Grill is the place to go. Located in Bradley Fair, a shopping and dining center in east Wichita, this upscale steak and seafood restaurant features a wide variety of fresh cuts from filet mignon to Hawaiian ahi tuna to Maine lobster tail, and also impressive salads like their lobster cobb and cory's coconut chicken.
Don't miss out on their popular happy hour and brunch options! Their Lobster Eggs Benedict is served with avocado, Canadian bacon, Maine lobster and hollandaise. There are several omelets to choose from as well, like their N.P.G. Omelet, which comes with bell peppers, carmelized onions, goat cheese, arugula and smoked bacon. Additionally, the restaurant has one of Wichita's largest and most attractive patios. It's two-tiered, faces a small lake and has lots of shade.
Other Visit Wichita upscale dining steakhouse partners include: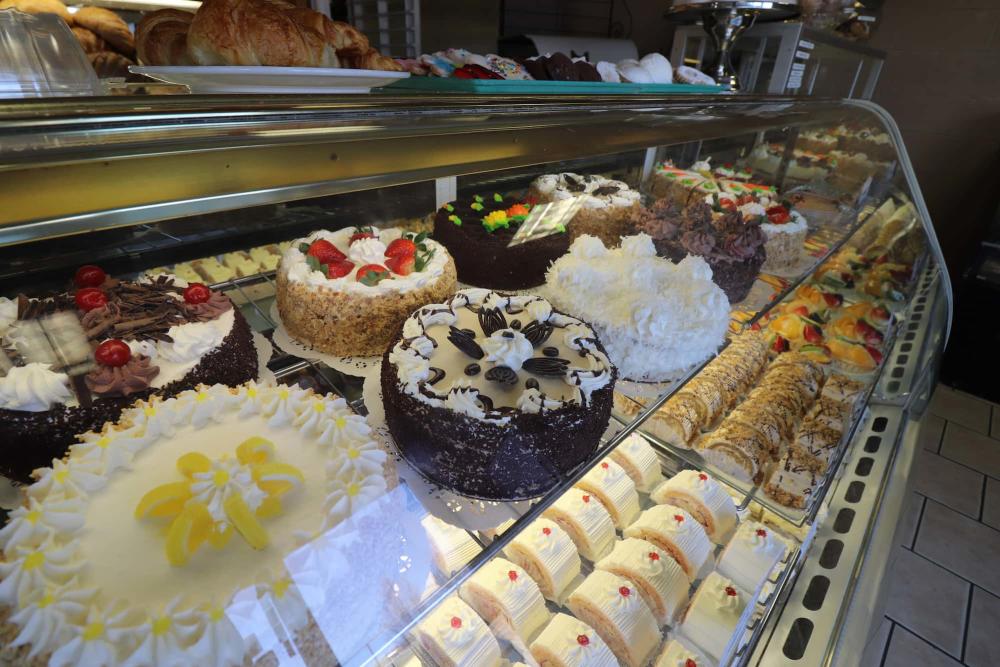 Sweet Treats
Wichita has plenty of ice cream parlors, gourmet bakeries, chocolate shops, popcorn makers and candy shops to satisfy any sweet tooth.
In 1989, Bagatelle Bakery got its start and is a Wichita staple with its cafeteria-style lunch and fresh pita bread. But there's a reason it's called a bakery and café, with baking listed first. They bake every day at Bagatelle, including Sunday. They offer a variety of breads and the bakery is also known for its desserts like baklava. You'll find cakes, cookies, fruit tarts, cinnamon rolls, French pastries and even King's Cakes for Mardi Gras. A variety of pies are waiting for you in the bakery case as well, such as coconut crème, chocolate pecan, lemon meringue and more.
Like many other Lebanese restaurants in Wichita, the dining room is reminiscent of a European restaurant, cozy and casual. So, settle in and satisfy your hunger and your sweet tooth.
Other Wichita sweet shops include: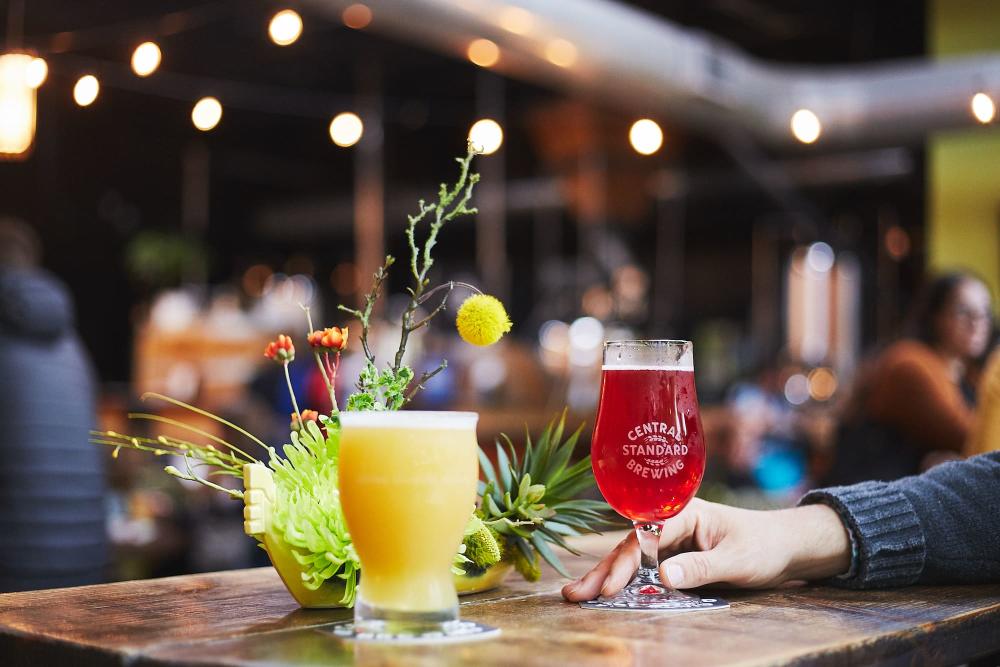 Brews & Cocktails
All this food might make you thirsty, and Wichita has the perfect way to quench your thirst. Grab a drink at one of our many local breweries, wineries or favorite places to grab a cocktail.
Here are just some of the options:
Looking for a different flavor? Find a delicious international restaurant!