If you're newly relocated or visiting for the first time, you're probably wondering where to find dining hot spots in Wichita. You're in luck because following the foodies in Wichita is like taking your taste buds on a trip around the world without ever leaving the city.
A Wichita food tour can take you through the global flavors of countries like Mexico, France, Greece, Italy and more. Grab a fork and dig into these options from among Wichita's many restaurants.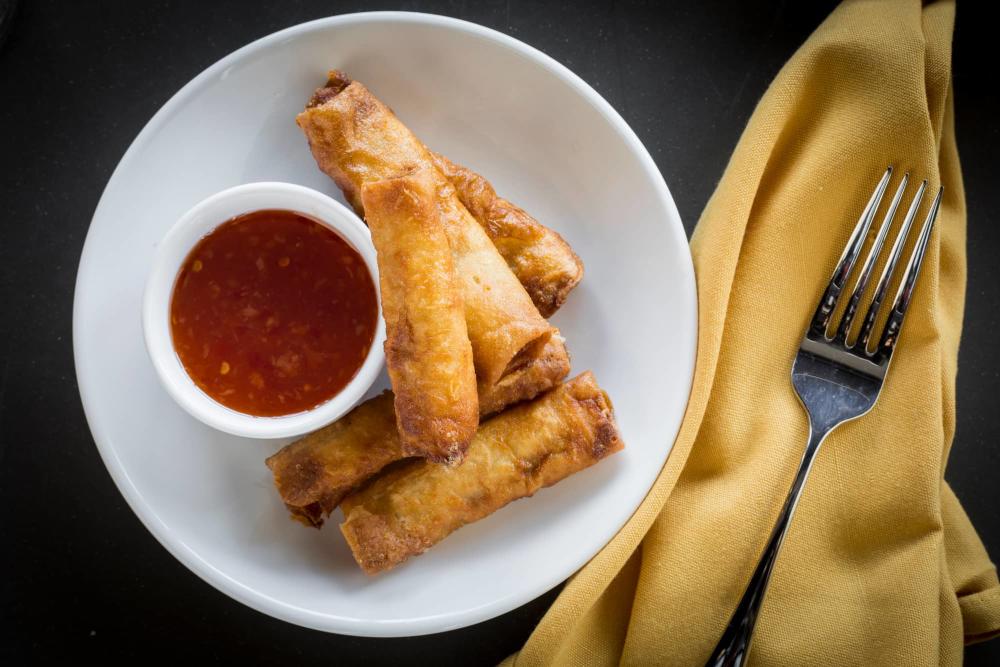 Asian Restaurants
Wichita has a rich Asian culture and access to authentic Chinese, Japanese, Thai and Vietnamese cuisine. Order fresh sushi, tasty pho or sip sake.
While not solely focused on Asian cuisine, Lola's Bistro's ingredients and techniques are influenced by French, Italian and Asian cuisines to create what owner Michael Abay describes as New American Cuisine. He is also the restaurant's chef, training at the New England Culinary Institute. But his love of cooking began early on in his life as he learned from his mother and grandmother ('lola' means 'grandmother' in the Filipino language). The menu includes truly unique and delectable items like crispy lumpia, Miso glazed Walu and banana leaf halibut.
More Asian restaurants include: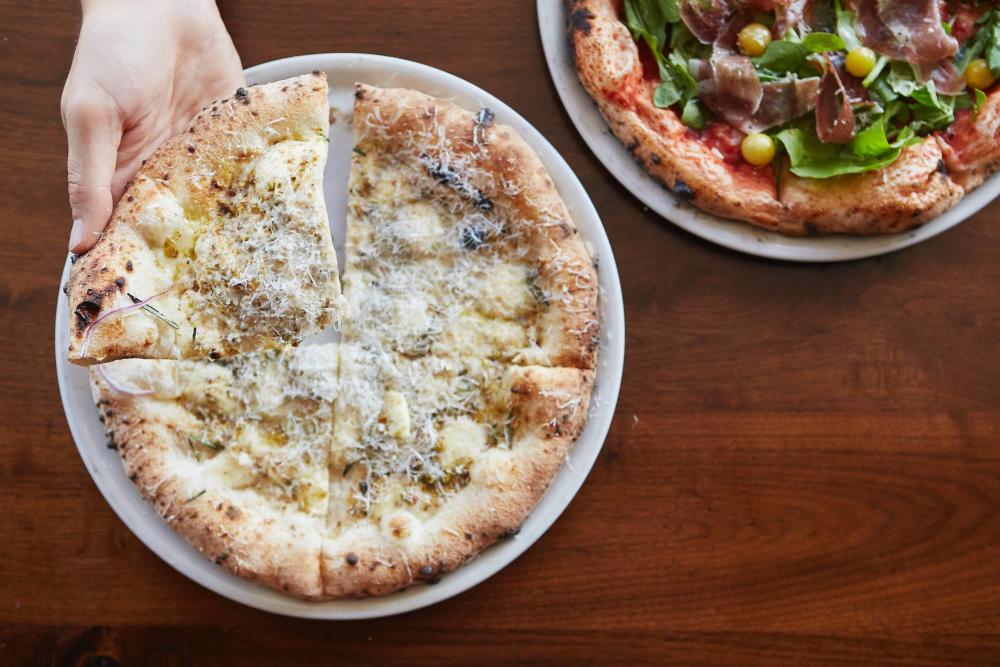 Italian Restaurants
For those foodies who love pizza, pasta and other authentic Italian food, Wichita has several options in addition to those listed in our fine dining section.
For pizza so authentic you'll think it was made in Italy, head to Piatto Neapolitan Pizzeria. Owner Robert McMullin trained under master Pizzaiolo Enzo Coccia in Naples, Italy, and brought everything he learned back to Wichita. The pizzeria prides itself on its commitment to more than 300 years of Italian tradition and technique. Even the oven was shipped from Italy! The dough goes through a long fermentation process, giving it a texture and taste that your tastebuds and your stomach will appreciate. Long fermentation, combined with a hot oven and short bake times, produce a crust that is soft, pliable and often referred to as "light and airy." Additionally, all of Piatto's ingredients are hand-selected to offer pizzas that are reminiscent of those in Naples.
Find more Italian restaurants at one of these other Visit Wichita partners: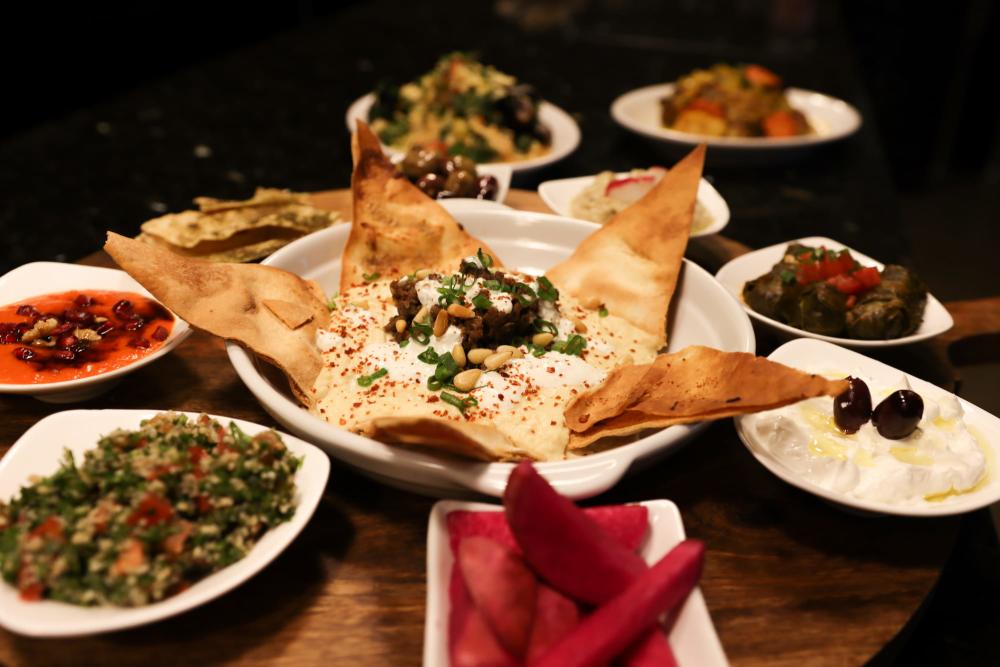 Mediterranean Restaurants
We are known for having some of the best hummus in the Midwest, so take a tour of the Mediterranean restaurants in Wichita and taste for yourself. Thanks to its large Lebanese population, Wichita has dozens of restaurants that serve traditional Lebanese cuisine – hummus, tabouli, baba ghanoush, shawarma, Fattoush salad and more.
Sisters Joumana and Randa Toubia – daughters of the late Antoine Toubia, often thought of as the father of Wichita's fine dining and Mediterranean scene – have been cooking trademark Lebanese dishes and more for Wichita for decades. While there is plenty of variety on Two Olives' menu, their Lebanese dishes often steal the show. To get a sampling, order the meshwi platter – complete with favorites like shawarma chicken, lamb kefta, kibbe, tabouli and hummus. Recently, they developed a mezze menu, which features shareable small plates of both traditional Lebanese items and "new-age" creations like hummus nachos and falafel tacos.
A few more places you can find hummus, baba ganoush and other popular dishes from Mediterranean restaurants: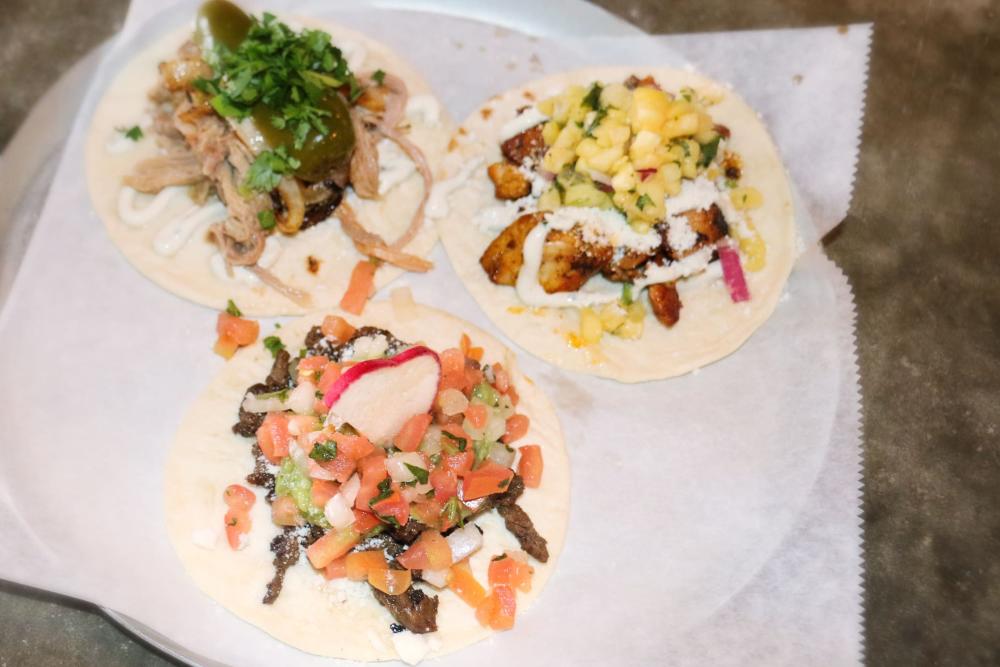 Mexican Restaurants
In the mood for something spicy? Wichita's Mexican restaurants won't let you down.
For street tacos, margaritas and more, head to downtown Wichita and try one of the flavorful varieties at District Taqueria. Owners Michael Farha, a longtime caterer, and his cousin Marc Humsi, have created a stylish, vibrant space and Farha has designed each taco to come with its own topping. For example, the carnitas have queso cotija, charred green chili and cactus salsa verde. All of their tacos are served on soft corn or flour tortillas from local tortilleria La Tradicion and topped with various salsas and veggies. Customers can choose from various fillings such as steak carne asada, shredded and braised beef barbacoa, pork carnitas, red mole pulled chicken and even de lengua (tongue, for those unfamiliar).
And don't forget the grilled street corn and dip trio, which includes tortilla chips and guacamole, salsa and creamy queso!
Order tortas, enchiladas or burritos and grab a cold margarita at one of these other Mexican restaurants partnering with Visit Wichita: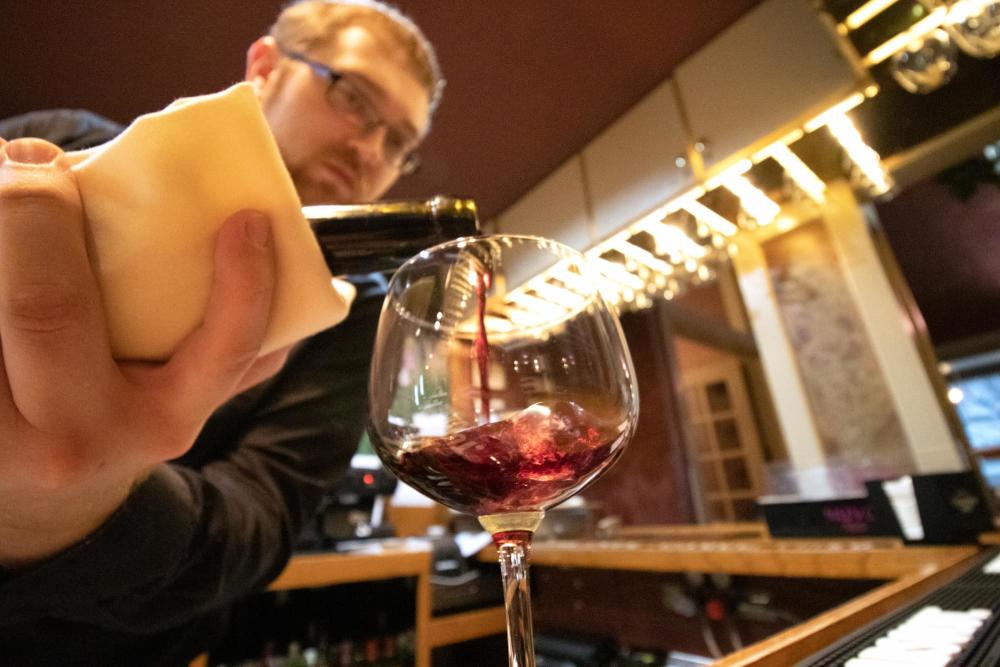 More International Flavors
When it comes to international cuisine, Wichita offers flavors from all over the world. Authentic French, German, Jamaican and more can be found at several locations around the city.
One option is Café Bel Ami, which has been creating upscale international cuisine in downtown Wichita for more than 20 years. This longtime Wichita restaurant is close to Wichita's convention district and its location downtown makes it a perfect stop before a show or performance at INTRUST Bank Arena or at nearby Roxy's Downtown. They have several French dishes on their menu, from a filet au poivre and seafood Mélange for dinner and a gateau for dessert.
Here are even more International restaurants:
Find more restaurants in Wichita the next time you're wondering where to eat.