Some of the photos featured in this blog are from our photo library and do not reflect current social distancing measures in place. For up-to-date information about safety measures currently in place, please reach out to the individual business.
Among the more than 1,200 restaurants across Wichita, there are a variety of casual and fine dining establishments that offer outdoor dining options, plus a number of bars and breweries with patios, too. If you're looking for a place to enjoy breakfast, lunch, dinner or drinks outside, start with this list of 20-plus outstanding outdoor patios in Wichita.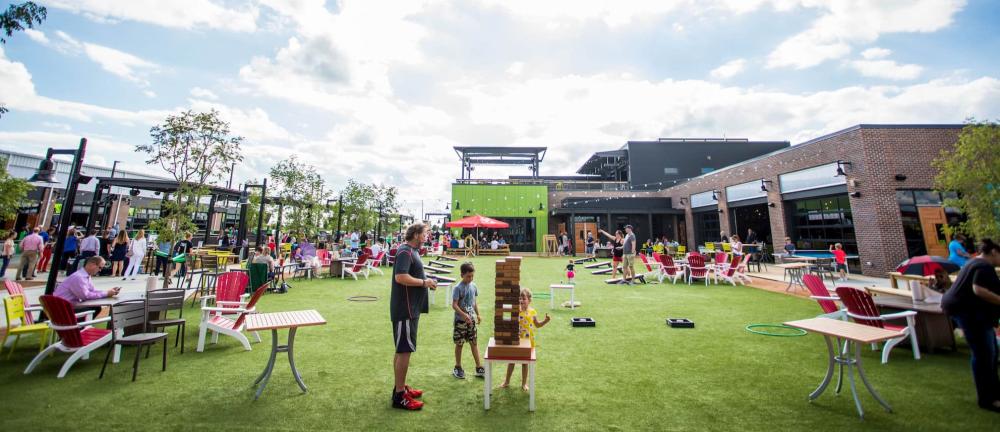 When it comes to outdoor seating, Chicken N Pickle has you covered. They not only serve up good food, but plenty of fun too. This restaurant and entertainment complex has multiple open-air spaces to choose from and a variety of lawn games and activities like shuffleboard and bocce ball.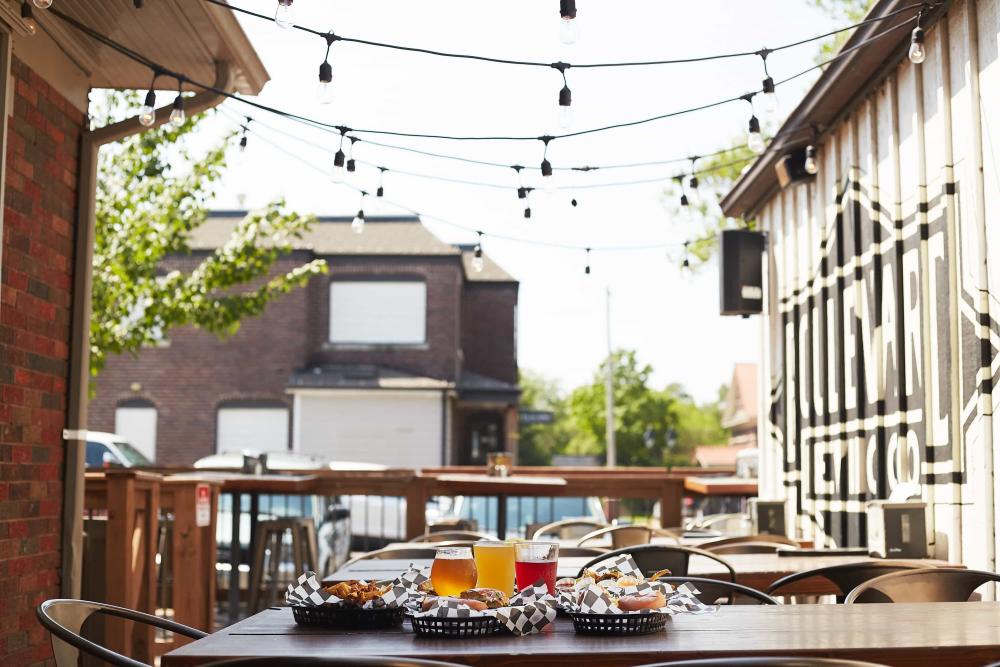 Dempsey's Biscuit Co. and Dempsey's Burger Pub both have comfortable, charming patios. Dempsey's Biscuit Co. is a popular brunch spot serving Nashville Hot Chicken and made-from-scratch biscuits. Located in Wichita's unique Clifton Square shopping and dining area, Dempsey's Burger Pub offers gourmet burgers, fries, salads and more.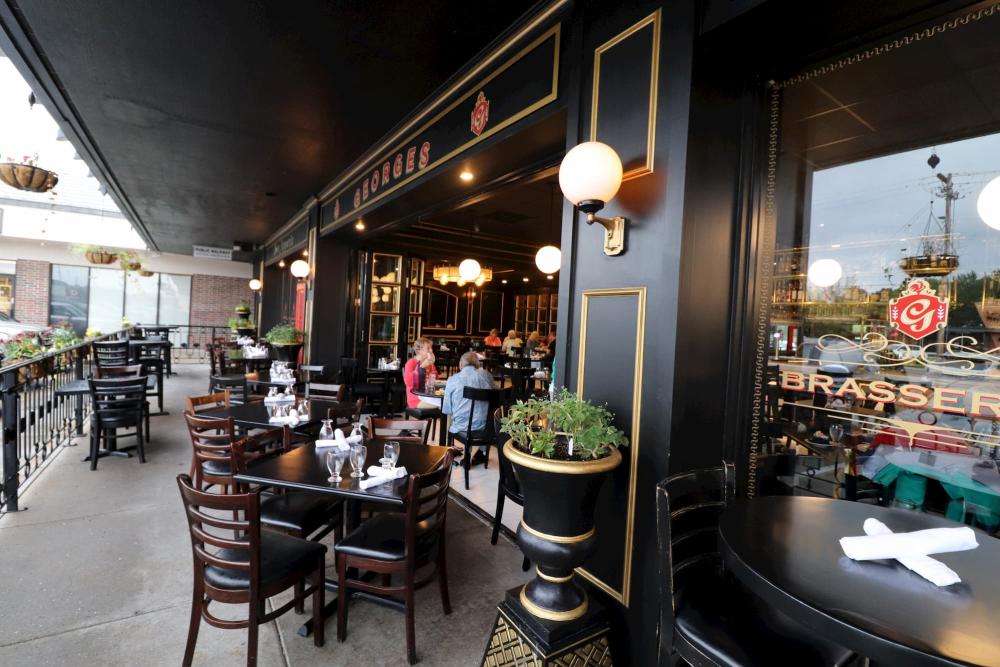 Step into a little slice of France when you dine at Georges French Bistro. Even from the patio, you can hear the cheerful sounds and smell the mouthwatering aroma of modern French dishes being cooked fresh in their open kitchen.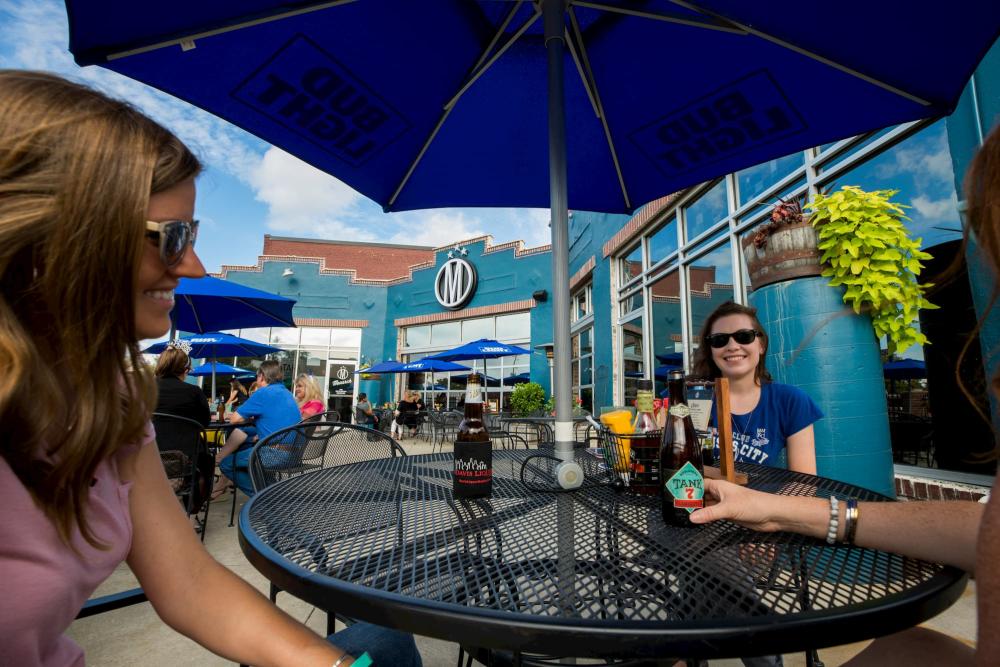 At the roundabout in the Historic Delano District, Monarch is home to the largest craft bourbon and whiskey collection in the state of Kansas and is also known for its lively and spacious patio, which puts diners street-side with a view of the district's clock tower.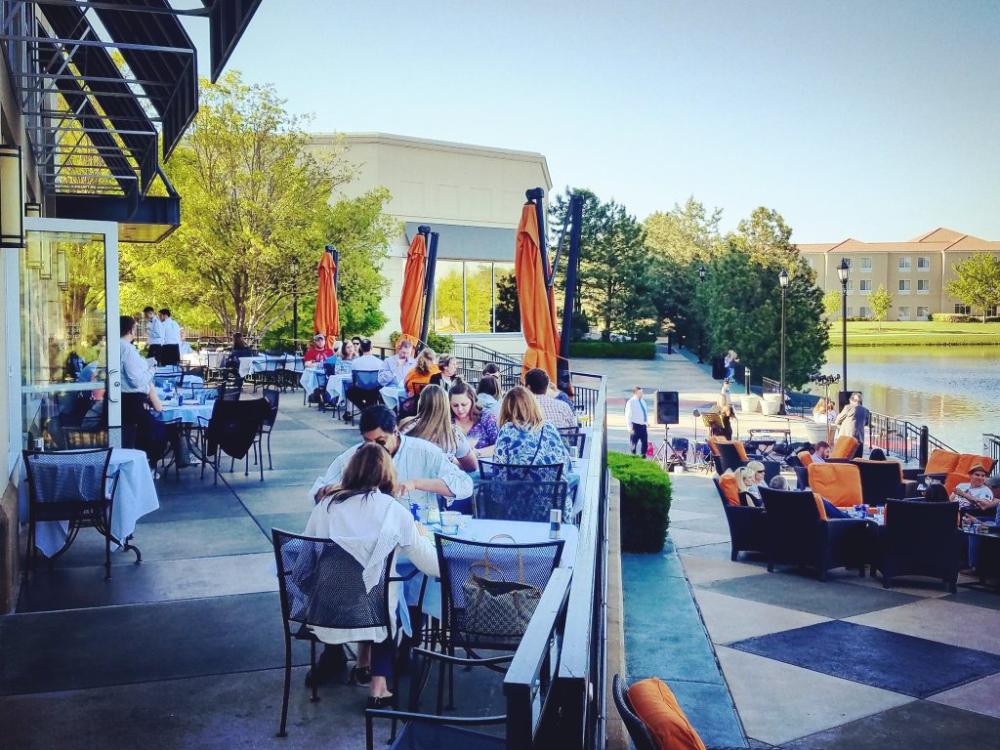 For a fine dining experience, you can't beat Newport Grill's patio overlooking the Bradley Fair pond in east Wichita.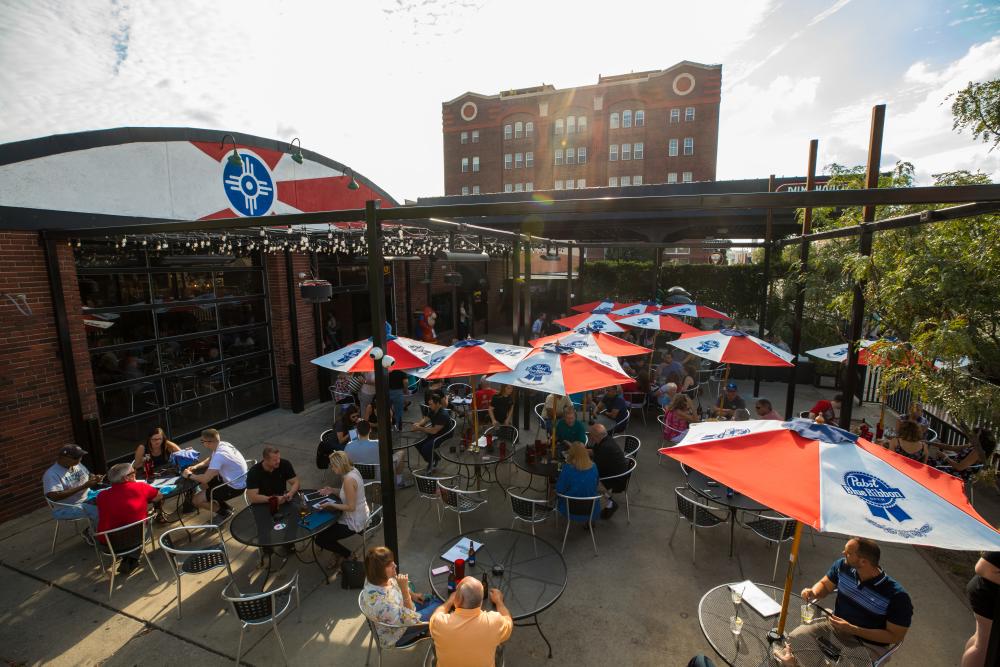 A large patio right in the heart of Old Town can be found at Pumphouse, a former gas station turned sports bar. They have 16 beers on tap and serve up pizza, burgers, sandwiches and a variety of other pub favorites.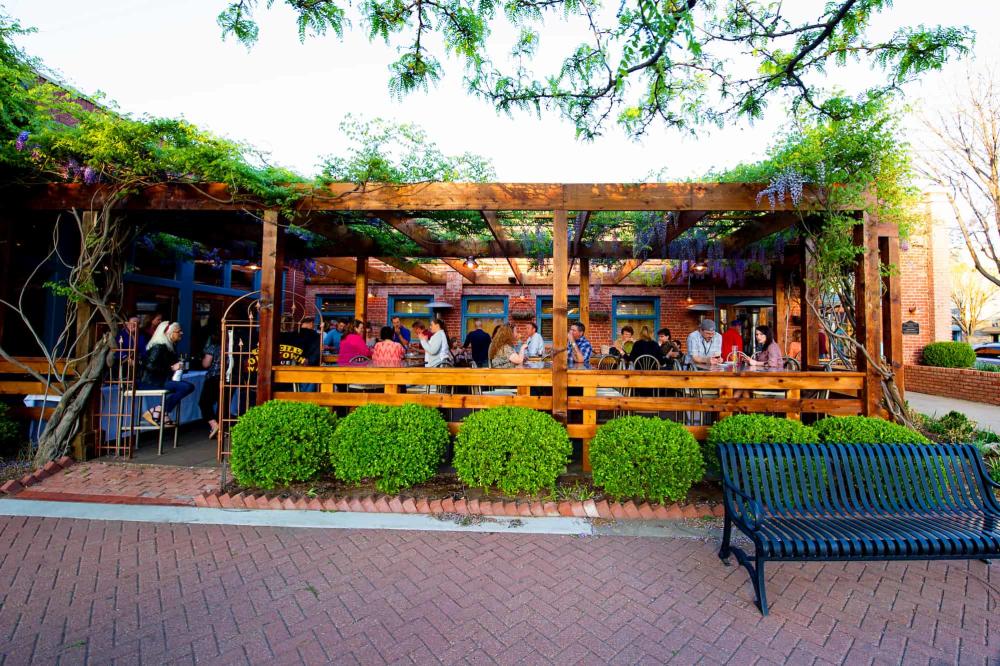 Indulge in Mediterranean, French, Italian and American dishes under the trellised terrace at Larkspur Bistro & Bar in Old Town.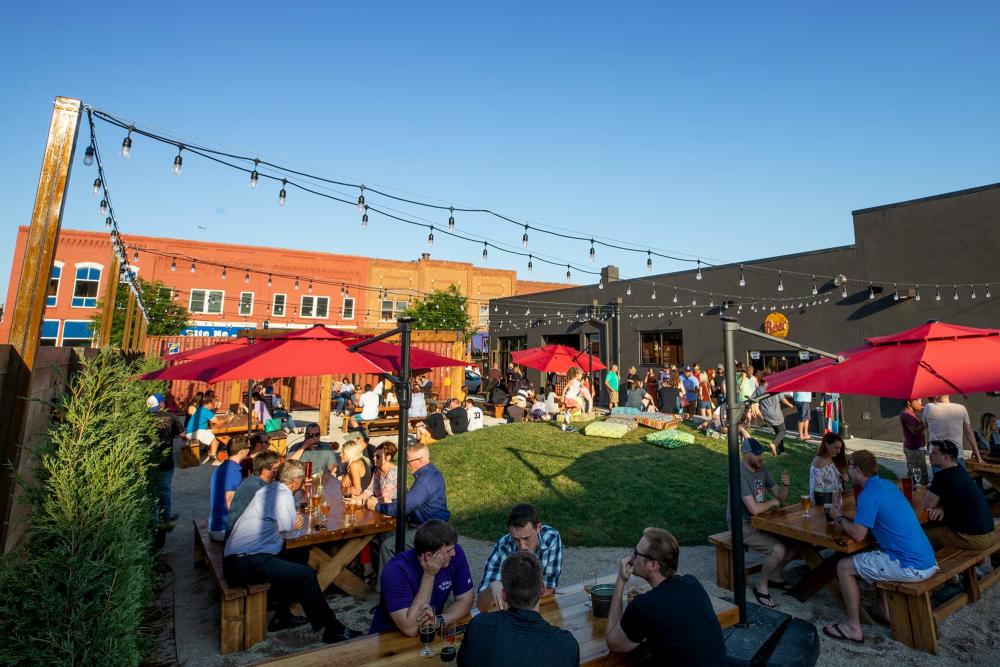 Check out Nortons Brewing Co. for swing sitting, big-time beer flavors and indulgent menu items like funnel cakes and bacon crack.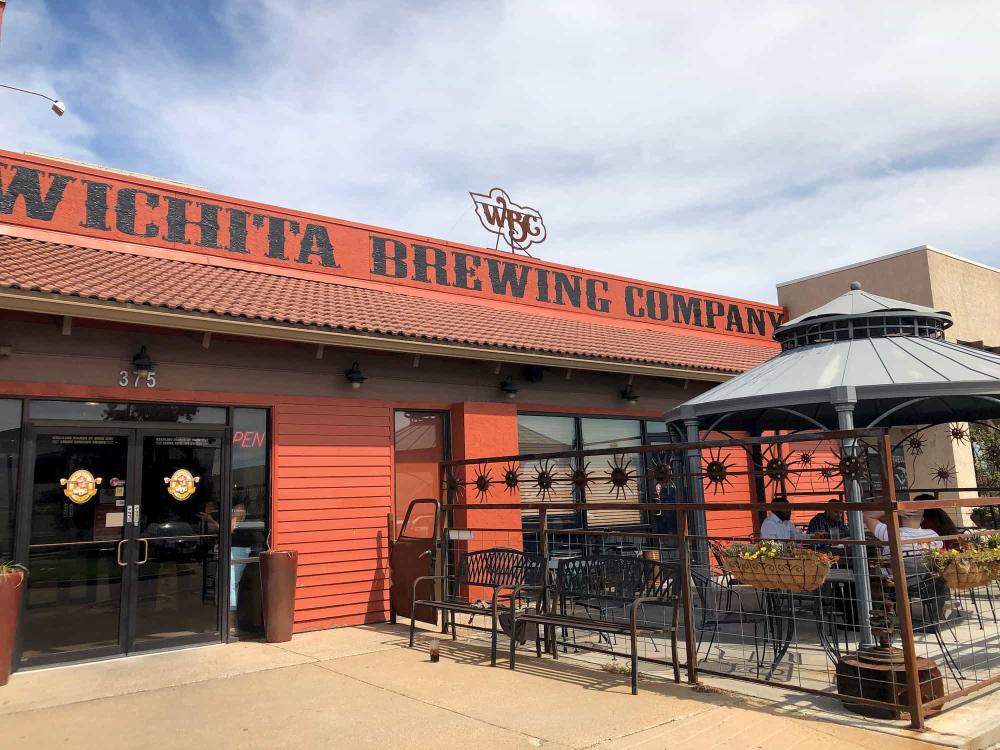 Wichita Brewing Co. & Pizzeria's West and East locations both have cozy outdoor spaces for diners to chow down on their wood-fired pizza, sandwiches, salads and more.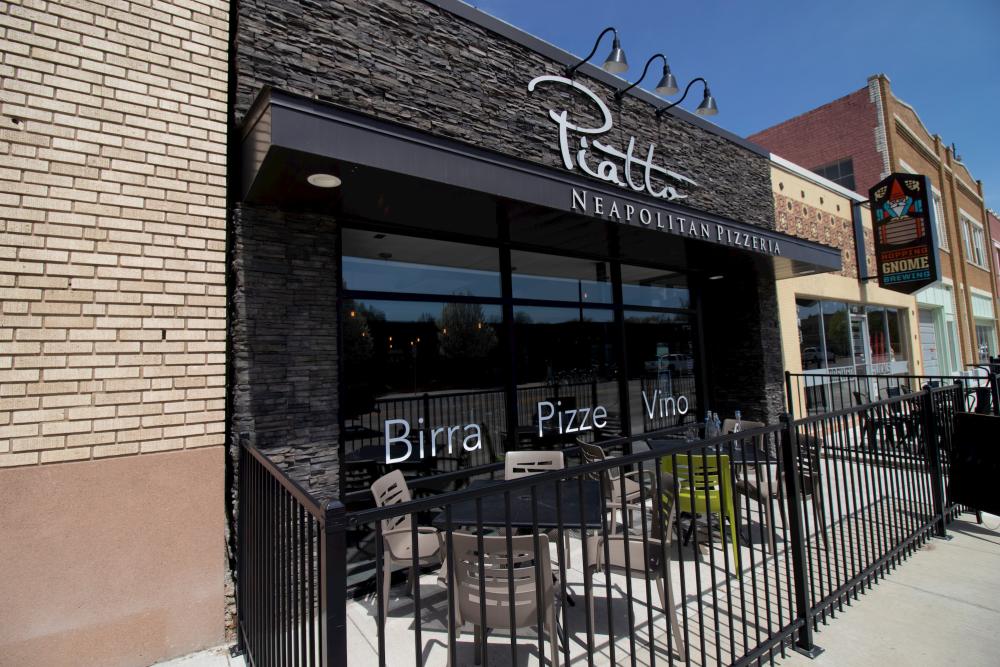 Piatto Neapolitan Pizzeria, known for its light and airy pizza made from scratch with hand-selected ingredients, features a fantastic mural and patio, which is reopening to diners this Friday.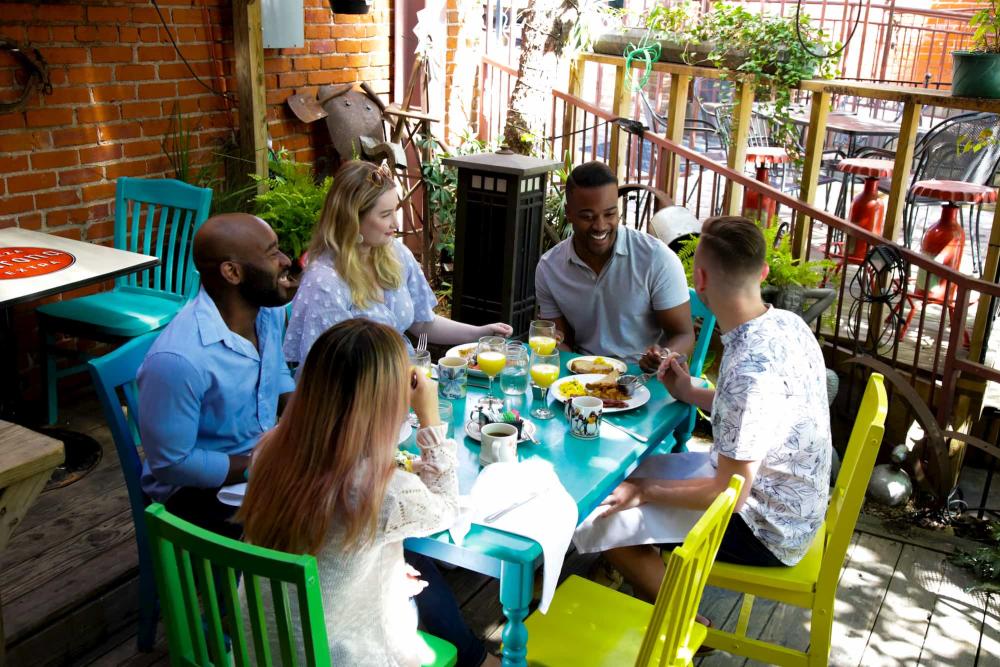 The Brickyard is an outdoor music venue connected to restaurant Public at the Brickyard. The courtyard features spacious patio seating in a peaceful setting in Wichita's Old Town District, where diners can enjoy food from area farms.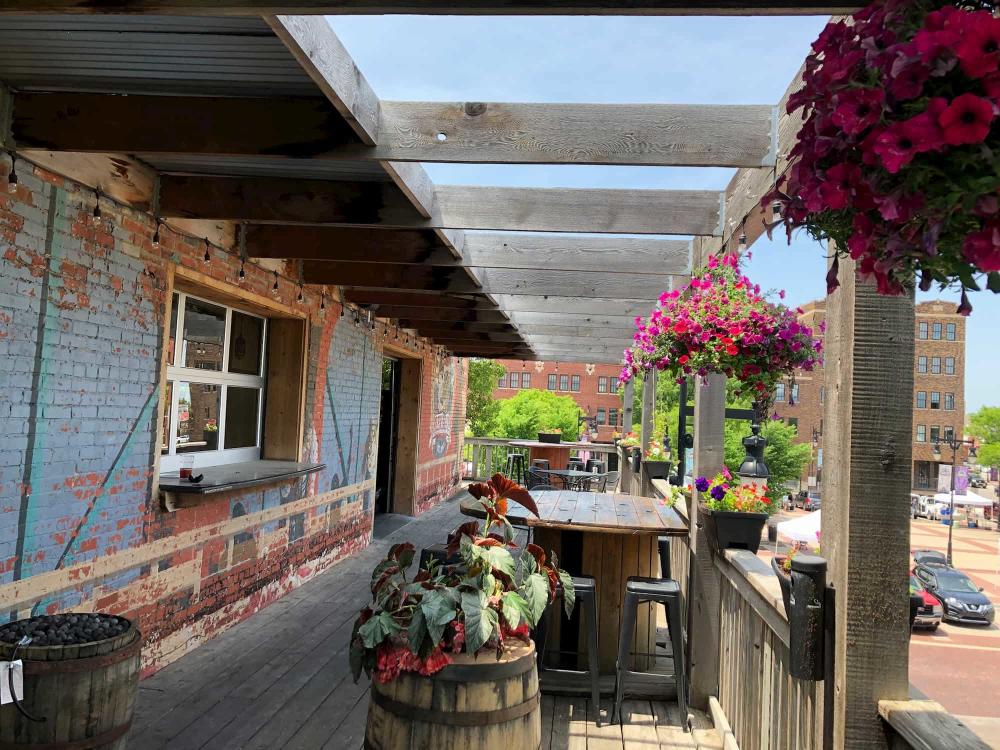 River City Brewing Co. has recently added patio seating on the porch leading into the brewery, and has outdoor seating overlooking Old Town on the upper deck.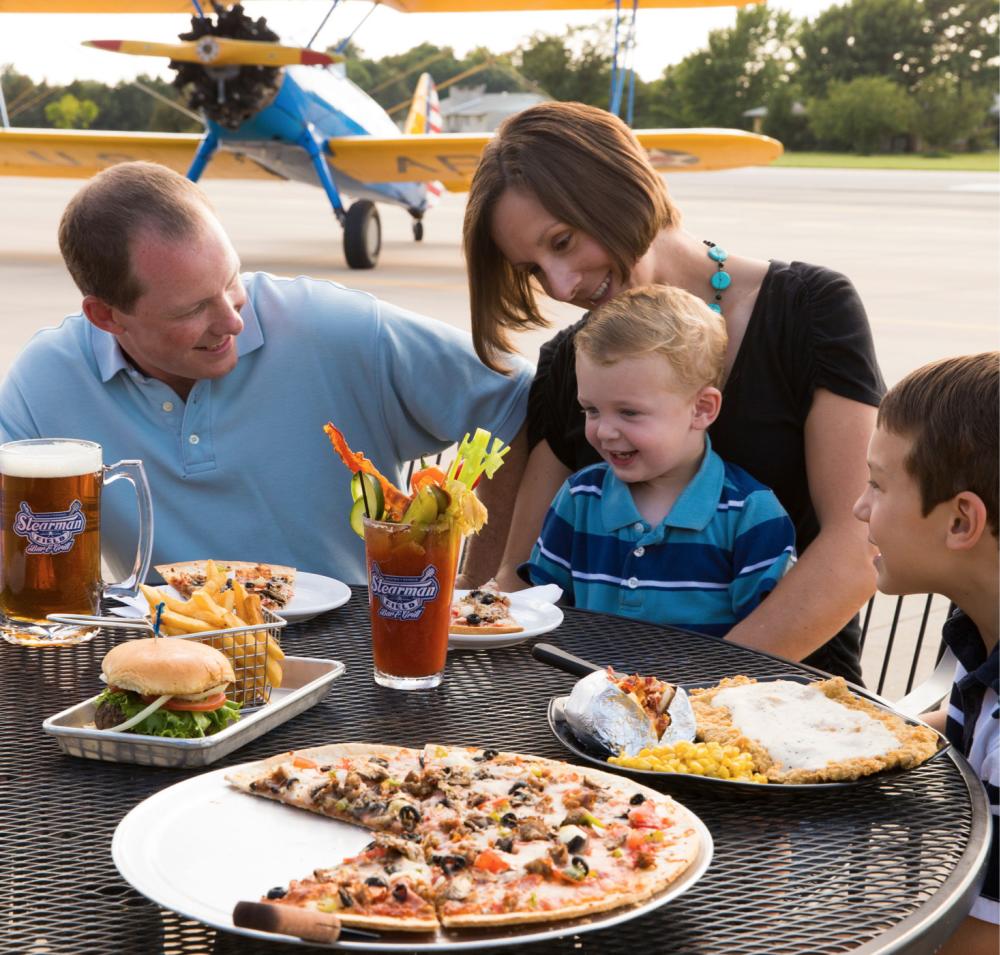 The patio at Stearman Field Bar & Grill is 20 yards from an airfield. They have true outdoor seating plus they can open the hangar doors to make their entire dining room have an indoor-outdoor feel.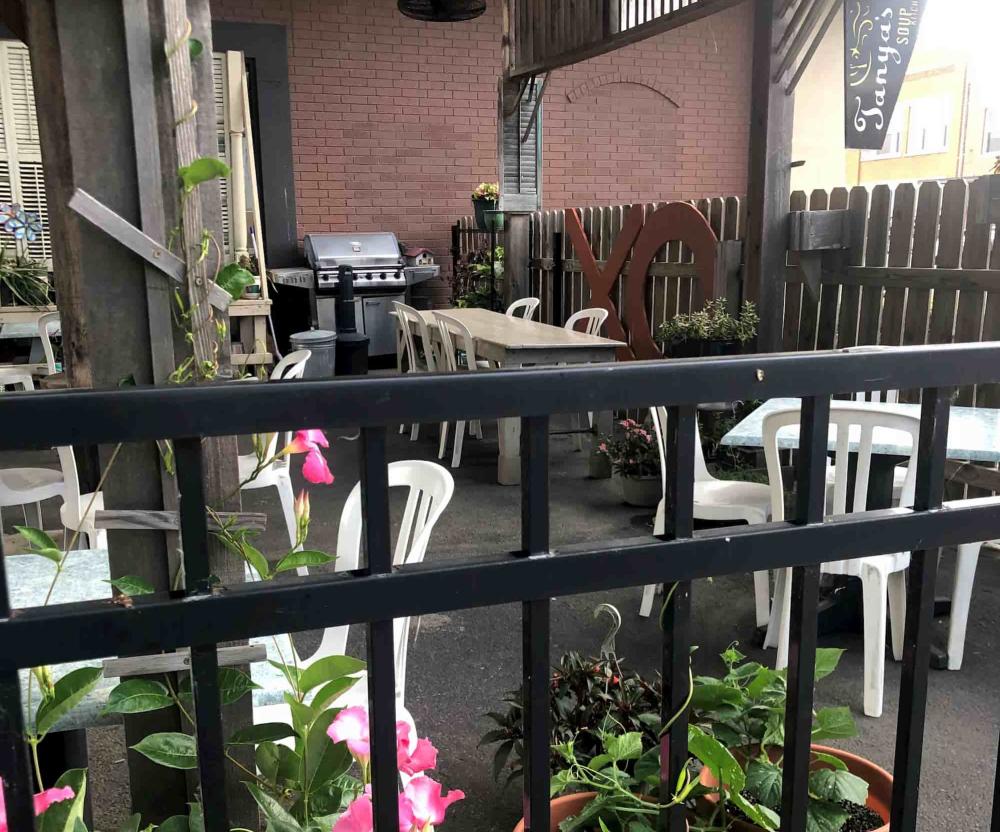 One of Wichita's newest patios sits outside of Tanya's Soup Kitchen and offers plenty of greenery and air as fresh as their ingredients.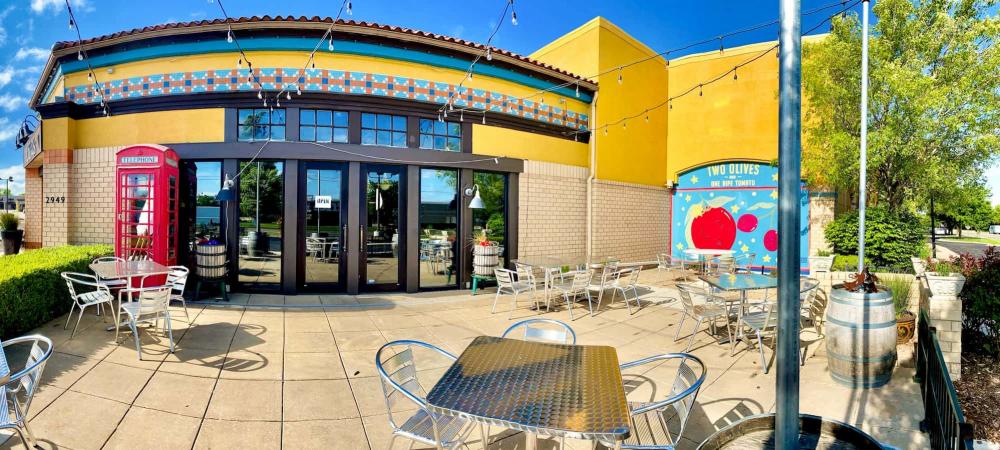 If you're craving delicious, healthy Mediterranean eats and a beautiful patio, Two Olives on Wichita's east side is the perfect solution.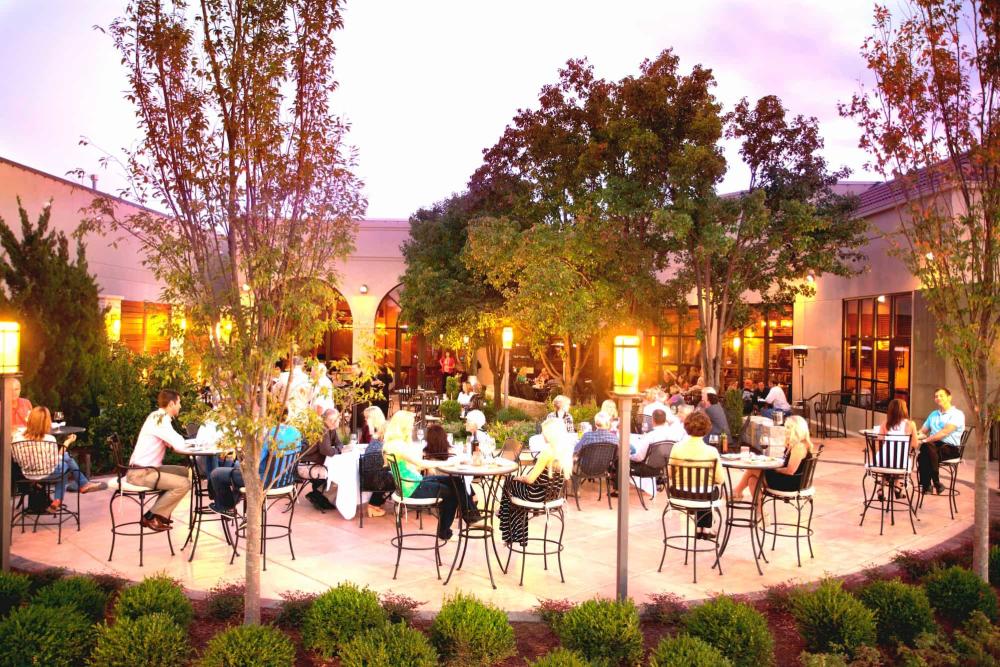 YaYa's Eurobistro at Bradley Fair has one of the city's largest courtyards, a fun spot for dining, imbibing or listening to live music on Fridays and Saturdays starting in May.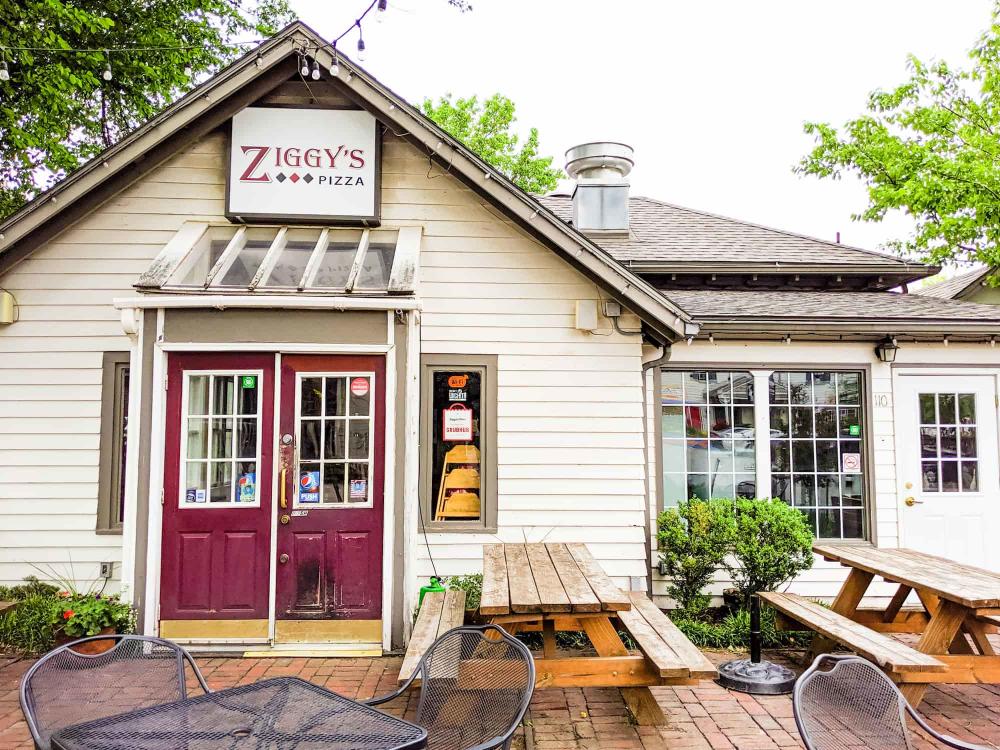 You feel like you're in a friend's backyard when you sit at the patio outside Ziggy's Pizza – Clifton Square. When the Verbeckmoes family opened their second location, Ziggy's Pizza – Northeast, they included a patio that features games like cornhole to keep the kids entertained. Their third location, Ziggy's Pizza – West, has recently upgraded their patio seating to offer spacious seating and umbrellas to keep you cool and comfortable.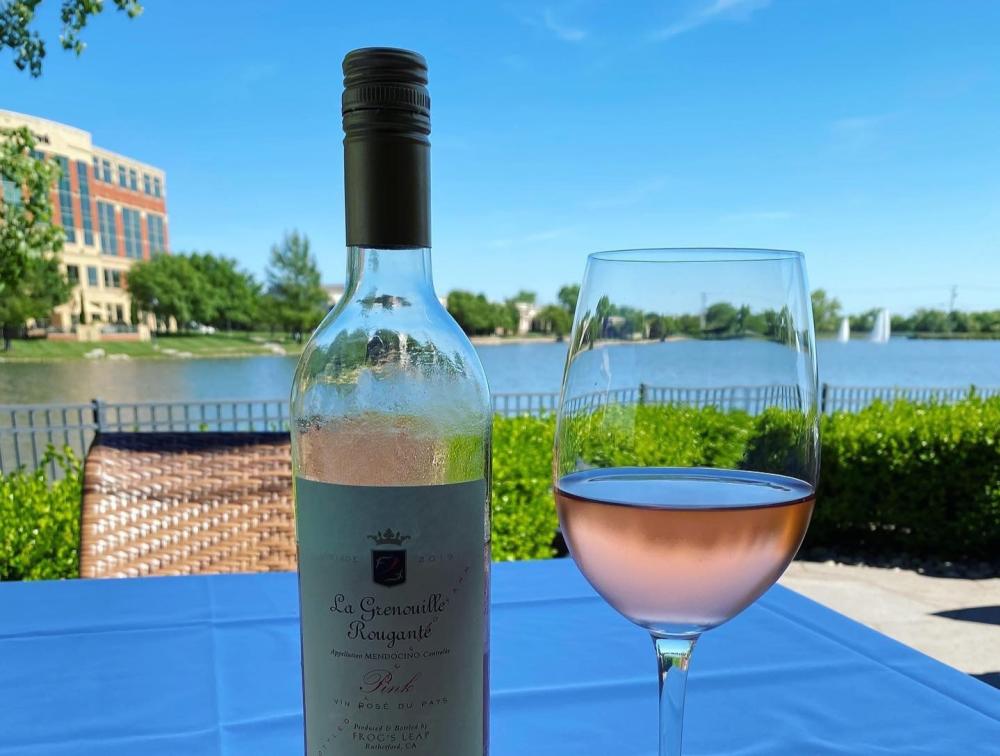 Chester's Chophouse and Wine Bar sits right on on the Waterfront, an elegant shopping and dining area in east Wichita. Seating from the covered patio offers a great view of the lake, which pairs nicely with their wide selection of fine wines. The wine bar is centered on a 1000-bottle cellar with 50 offerings by the glass.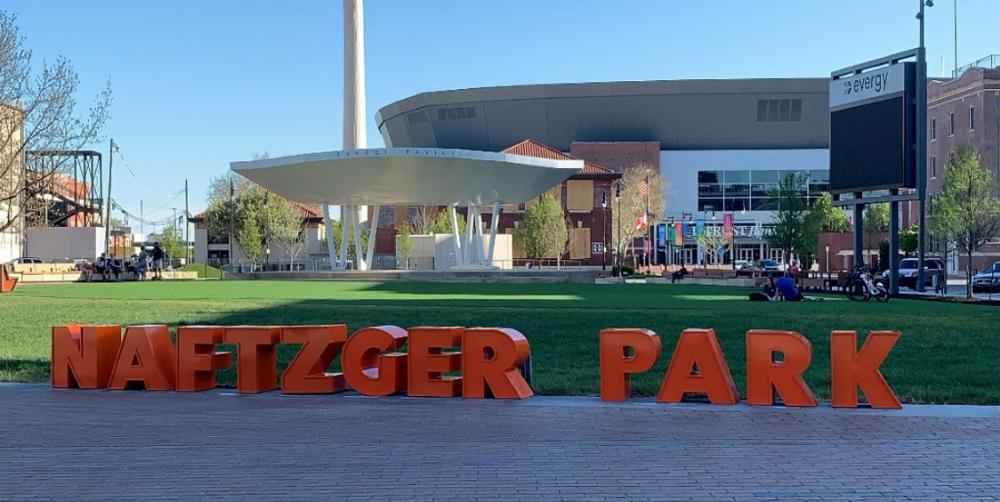 The newly-redesigned Naftzger Park features nearby eateries such as Peace, Love & Pie and Homegrown Wichita and available outdoor seating throughout the park.
In addition to the region's finest meat, poultry and seafood, hearty salads, award-winning wine list and hand-crafted specialty cocktails, 6S Steakhouse has a patio nestled on a lake. The view and the food are both outstanding. On Sundays, treat yourself to Lunch and Sun, featuring live performances and bottomless mimosas.
At the corner of 2nd and Washington in the Old Town District, Fredos features a peaceful patio and focuses on small plates including Mediterranean, Spanish and Asian flavors.
Mouthwatering food and a relaxing outdoor dining atmosphere can be found at Greystone Restaurant in east Wichita.
On Wichita's west side, Hurricane Sports Grill delivers a laid-back vibe, comfortable patio and tasty menu items like chicken wings, 30+ signature sauces, tacos, burgers, seafood and more.
Emerson Biggins Old Town boasts 34 HD TVs, great food and a large patio at the connected entertainment venue, Rock Island Live.
Head over to Wichita's charming College Hill neighborhood and enjoy craft beer and American classics at The Hill Bar & Grill's patio.
Vora Restaurant European features a menu is influenced mainly by France and Italy but also serves German, Greek and Spanish dishes. Vora is open for lunch and dinner and offers brick-oven pizza, house-made pasta and entrees made with lamb, veal, chicken, salmon and more. It has an open kitchen, a wine cellar and a patio where you can see and hear the happenings of east Douglas Avenue.
Nestled in Wichita's College Hill neighborhood is the relaxed ambiance of Wine Dive, named one of Open Table's choice for the Top 100 Wine Lists in America. Their patio is the perfect setting to enjoy S'Mores – marshmallows, chocolate bars and graham crackers served hibachi style at your table.
In addition to dozens of beers on tap and tasty menu items like cheese curds and fish and chips, PourHouse by Walnut River Brewing Company serves up a great view of Wichita's Union Station and the Great Plains Transportation Museum​.