In recent years, Wichita has made strides in becoming a welcoming and inclusive city to the LGBTQ+ community. From tourists to entrepreneurs, Wichita's residents have embraced a welcoming environment to play, stay and work.
In 2022 one local LGBTQ entrepreneur took a risk and created Wichita's first LGBTQ Chamber of Commerce - Proud of Wichita Inc. Inspired by Wichita's adoptance of the strongest non-discrimination ordinance in the State of Kansas, this young professional saw the opportunity to fill a need within the community. Still in the early stages, Proud of Wichita will be the premier LGBTQ resource for queer visitors, entrepreneurs and employers.
I sat down one afternoon at Rain Cafe & Lounge (one of Wichita's oldest gay bars) and had a conversation with Proud of Wichita founder Christopher Pumpelly.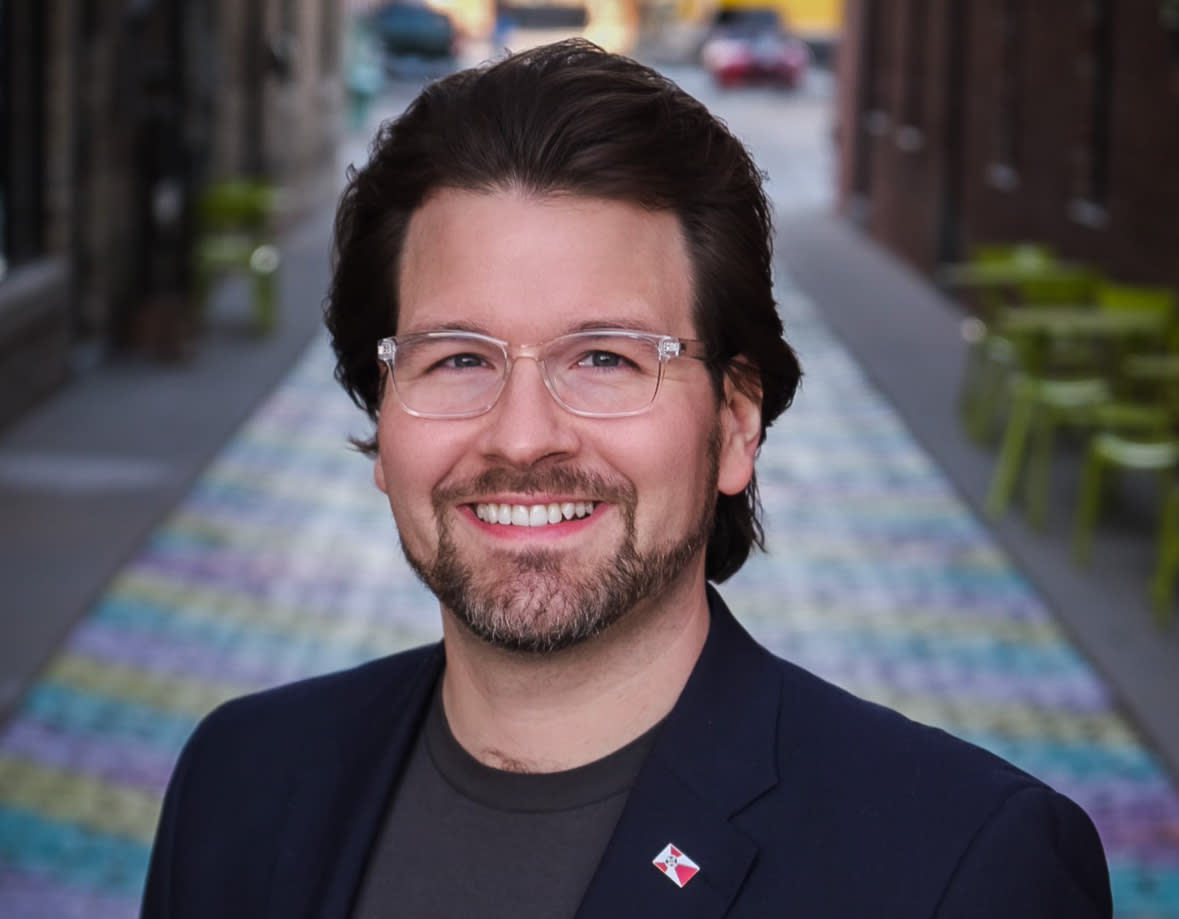 What inspired you to start Proud of Wichita, Inc., the LGBT Chamber of Commerce?
Creating an LGBTQ professional organization has been the work and goal of many in this community for years. I'm proud to be from Wichita, but after spending earlier years of my career in places like Southern California, New York and Washington, upon returning to Wichita I recognized the gap in resources for LGBTQ professionals. In meeting after meeting that took place on this topic, I heard about major employers looking to do more to support and empower their workers. It's really exciting to see people coming together as we build this organization.
Why are LGBTQ spaces and professional groups needed?
Every community of interest has different needs and opportunities. While we've seen a massive advancement in progress for the LGBTQ community nationwide, there are still areas of ground that we need to cover. Our chamber operates from the premise that inclusion is smart business. The old and more exclusive business order failed our city. The economic data from the past decades illustrates that story with dramatic effect. That's why inclusion is winning. Companies and individuals who welcome new ideas and new people generally tend to thrive.
Is the Wichita business Community welcoming and receptive to LGBTQ+ entrepreneurs?
Today, I'm glad to say many local companies have done work to provide a welcoming and supportive environment for their people, but there's always more work to do. We always need to expand mentoring and networking opportunities and access to capital markets. These are the basic foundations that can lead to economic growth, and that's one of the core functions Proud of Wichita will be looking to serve as a platform and space convener.
How will Proud of Wichita help LGBTQ+ entrepreneurs and professionals?
The LGBTQ community in Wichita is known for its excellence and Proud of Wichita seeks to be a place where professionals can come together to grow that culture and success. Our people come from all walks of life and pursue diverse interests. Our chamber will be the place where our shared experiences and networks converge and grow to build an inclusive future for Wichita.
How will Proud of Wichita help LGBTQ visitors?
Visitors should know the LGBTQ Chamber, along with Visit Wichita, is here to connect you with the best that Wichita has to offer. From our multinational employers to world-class entertainers, and from hometown hospitality to heartland hustle, our members embody the spirit of what makes Wichita special.
From your personal experience, what is gay life like in Wichita?
Gay life is great in Wichita! We have countless talented, beautiful, expressive and unique queer individuals from all walks of life who come together to make this shared experience possible. Like every city, Wichita is what you make it. I've been so inspired by the entrepreneurs and business professionals in the Wichita gay community that challenge the status quo with courage and have won! Living with authenticity and self-acceptance is a political act in an environment that rejects you. To me, the kind of guts required to take a risk on your own and try something new is almost hard-wired into queer people. That's why I think LGBT entrepreneurship is so powerful, and just one way we can use our experiences to move a community forward. I look around today and see that because of the legacy of these out and proud queer Wichitans, our city today is a safer haven than it's ever been.
What is your favorite spot in Wichita?
I love being outside, so I love being in Wichita's beautiful parks and recreation system. I love running along the Arkansas River or spending time in College Hill Park reading a good book.
What message do you have for any small business owner or CEO looking to open a business in Wichita?
As great as Wichita is as a place to succeed, it's an equally great place to fail. LGBTQ professionals know what it's like to take risks, and sometimes we fail. And that's okay! In Wichita, with our low cost of living and central location, we have a comfortable, low-risk environment to take investment risks and win. We have the most skilled manufacturing workforce in the world and we're ready to take on our next world-changing challenge.
For more information about Proud of Wichita, The LGBT Chamber of Commerce visit their website at www.proudofwichita.org.