Memorial Day honors the men and women who died while serving in the United States military, and it's also an important time for friends and family to gather. If you're in Wichita this Memorial Day weekend, you'll find exciting events, a variety of museums and attractions plus tons of great food in the Heart of the Country.
Find inspiration below for Memorial Day activities and events in Wichita.

Get Together
Memorial Day can be considered the unofficial start of summer – the kids are out of school and grown-ups are ready for a three-day weekend away from work. Everyone is itching to get outside, enjoy the early summer sun and maybe fire up the barbecue.
What you're cooking matters, but so does what you're cooking with. All Things Barbecue is Wichita's retail outdoor living destination, with a wide selection of grills, grill tools, barbecue sauces and seasonings, patio furniture and outdoor kitchens, plus cooking demos and education. Find more great seasonings and ingredients at The Spice Merchant. Area farmers markets including Kansas Grown Farmers Market, Kansas Grown! Derby Farmers Market and Old Town Farm and Market are also great options for finding local goods.
Of course, you don't have to do all the cooking yourself. Most Wichita barbecue joints cater holidays and parties, including local favorites B&C Barbeque Pub & Grill, Station 8 BBQ, Hog Wild Pit Bar-B-Q's many locations (North, South, West, Northwest, East, South Rock) and Two Brothers BBQ - East and West.
Depending on the size of your guest list, a backyard FGcookout might not be in the cards. Luckily, Wichita is home to beautiful and spacious parks perfect for get-togethers with family and friends. Sedgwick County Park features several shelters–open and enclosed–and charcoal grills for rent. While the burgers are on the grill, family and friends can enjoy the park's fishing docks, playgrounds and courts. O.J. Watson Park also offers shelters and grills, plus the new enclosed Seasons Venue, and is a great place for fishing, renting pedal boats and kayaks on the lake, enjoying the playgrounds or getting tickets for the miniature train ride, pony rides and miniature golf. Find the best Wichita park for your Memorial Day weekend.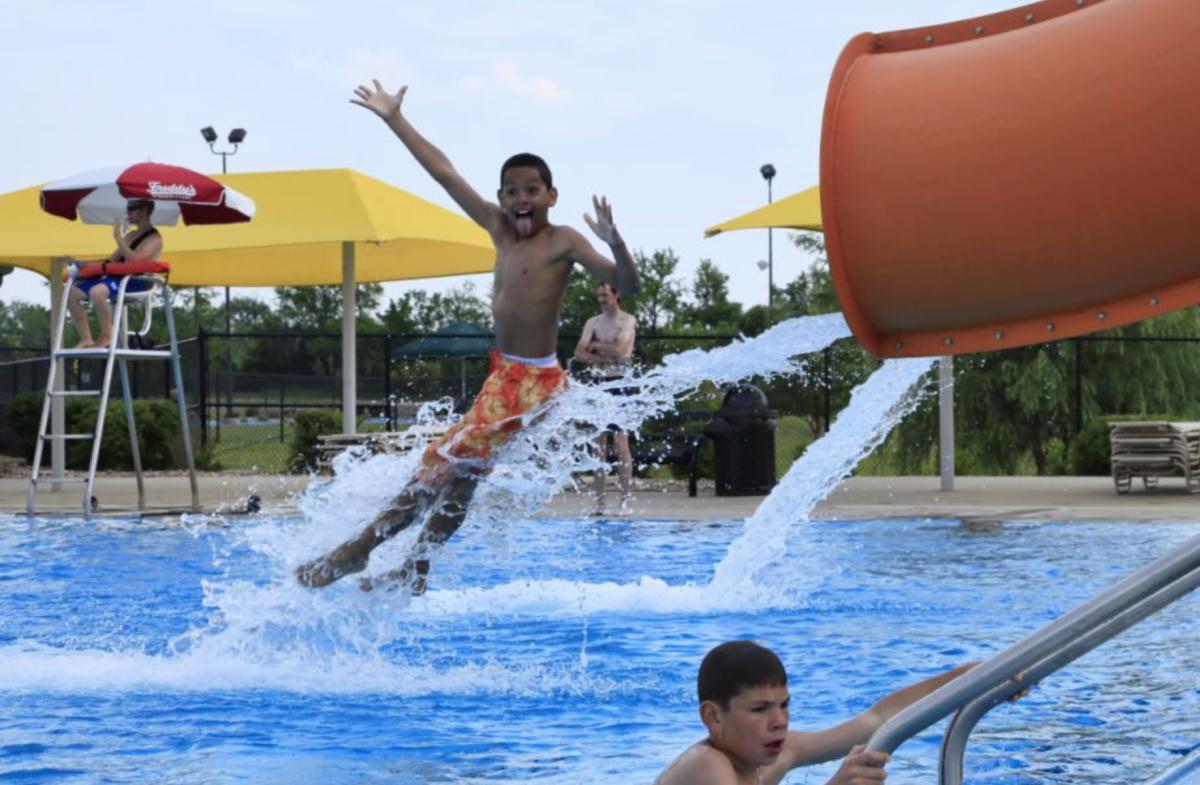 Explore Attractions
There are plenty of Wichita-area attractions, museums and restaurants to help you find things to do throughout Memorial Day weekend.
Wichita's most popular attractions are participating in the 2023 Sunflower Summer program, which allows all Kansas students along with up to two adults free admission from May 28 to Aug. 14. That means FREE admission at 15 Wichita attractions starting the Sunday of Memorial Day weekend!
Also, many Wichita museums are part of the Blue Star Museum program in which military members and their family members may visit the museum free of charge. Blue Star Museums in Wichita include Exploration Place, Old Cowtown Museum Wichita Art Museum, Wichita-Sedgwick County Historical Museum and Botanica Wichita, where a Memorial Day concert including with general admission will feature a special patriotic performance by the Delano Wind Ensemble and the McConnell Air Force Base color guard.
Pixel Palace and CIRCUS! Science Under the Big Top, two new special exhibitions at Exploration Place open in time for the holiday weekend. You also won't want to miss Dinosaurs Around The World, which opens May 20 at Botanica Wichita, and the free Family ArtVenture day on Saturday, May 27 at the Wichita Art Museum.
Wichita area outdoor water parks, pools and splash parks including the one at Tanganyika Wildlife Park will be opening for the summer season over Memorial Day weekend. Rock River Rapids, a full-service outdoor water park just south of Wichita, will open for the season Monday, May 29, as will Splash Aqua Park, an inflatable playground installed on a lake in south Wichita.

See a Show
It's opening weekend for several of Wichita's performing arts troupes. Wichita Grand Opera will perform "Barber of Seville" May 25-26 at Century II's Mary Jane Teall Theater, The Forum Theatre Company starts its run of "Beehive, the 60's Musical" on May 25 at the Wilke Center, and "No Weddings and a Funeral" debuts May 26 at Mosely Street Melodrama. There's also "Kiss of the Spider Woman" at Roxy's Downtown, with shows Thursday to Saturday from May 18-June 3.
Commemorate the Holiday
Memorial Day 2023 will be commemorated in Wichita at 11 a.m. on Monday, May 29 at the flag pavilion in Veterans Memorial Park. There will be a guest speaker, color guard, rifle detail and a bugler to play the national anthem and taps for this free, public event. The 4.5-acre riverfront park sits between downtown Wichita and the Historic Delano District, near the Keeper of the Plains Plaza and the Museums on the River.

Get in the Game
Visit Wichita is excited to host the 2023 MBA Playoffs and 2023 MBA Hall of Fame Ceremony May 26-28. The events, which are open to the public and free to attend, will bring military athletes and veterans to the city. The majority of games will be played at Wichita Hoops, with the championship games for the MBA Eastern and Western Conference Finals and MBA Championship Game played at Charles Koch Arena.
On May 28, head back to Charles Koch Arena for even more basketball action - and a chance to meet celebrities at the Wichita Sky Kings' first Fan Fest. Doors will open at 2 p.m. Tipoff is at 3 p.m. and no tickets are required for this exciting match up between the Sky Kings and the Little Rock Lightning. Six celebrities, such as Devonte Graham and Chip Esten, will be in attendance.
Other events on the Memorial Day weekend schedule:
Friday, May 26
Saturday, May 27
Sunday, May 28
Monday, May 29
Click here for the most up-to-date list of events you can expect if you plan to spend your Memorial Day weekend in Wichita this year.