Welcome to Wichita's newest destination sporting goods store, SCHEELS, located in Towne East Square. This massive store has anything your heart desires such as clothing, fishing, hunting and camping supplies, fitness gear and sports equipment. SCHEELS has merchandise for the whole family, from trendy clothes to pro and NCAA fan shops. But that's not all this wonderland has to offer! With more than 30 locations around the country, you're sure to experience so much fun you'll want to stay the whole day.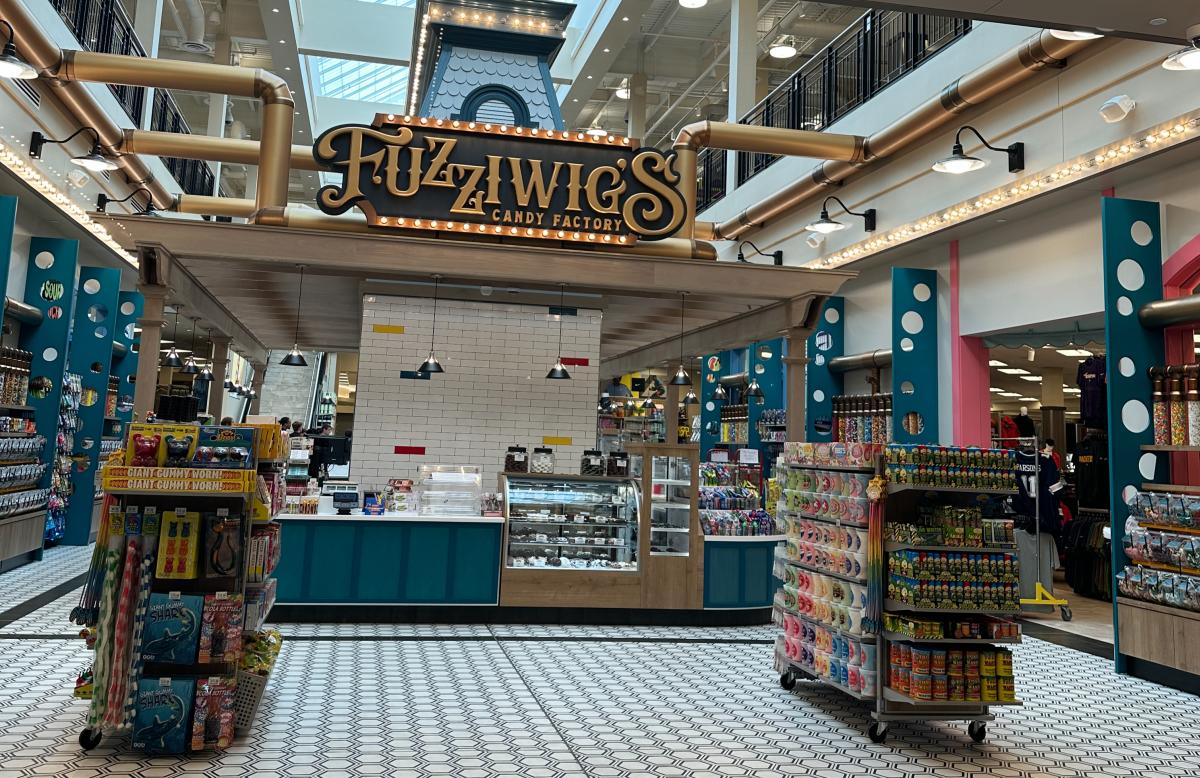 First Impression
When you walk into SCHEELS, your first amazement is sure to be the giant 16,000-gallon aquarium. Home to several fish and vibrant colors, when you see this tank, you know the fun has only just begun. Purchase chocolate, fudge and sticky caramel apples in Fuzziwig's Candy Factory for those who crave a sweet treat. Who knew a candy factory would be in SCHEELS?
When you are looking for food options but don't want to fight the crowd, stop in at Ginna's Café & Coffee Shop. With a variety of coffee and sandwich choices, this is the perfect spot for lunch and relaxation. Plus, they serve up the best drinks and you can purchase jerky from the SCHEELS Smokehouse.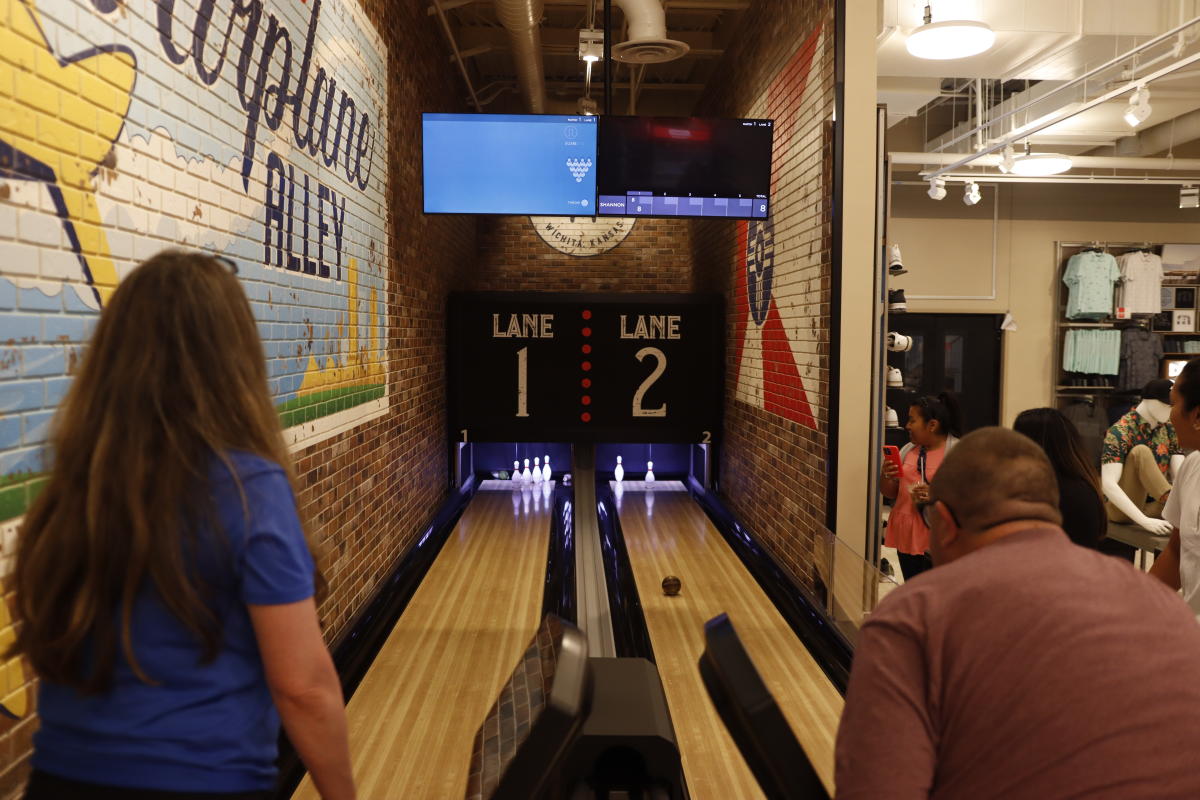 Game Time 
If you're looking to unleash your competitive side, head upstairs to a world of games. SCHEELS Arcade has racing and interactive games such as rollerball, a 10-pin string miniature bowling alley. A family favorite, hit all the targets in the shooting simulator before the clock runs out. For a place filled with just about anything, SCHEELS prioritizes fun.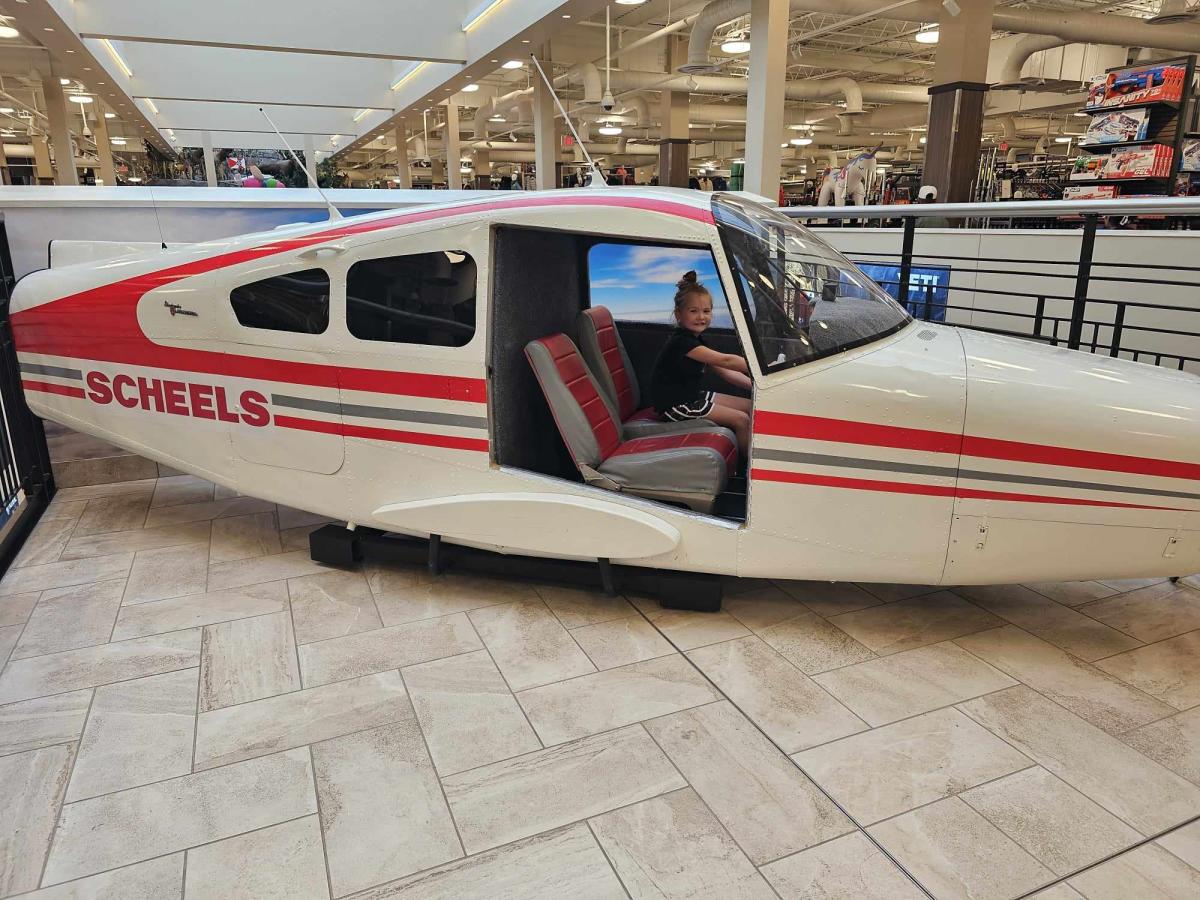 Animals, Aviation and more
Walk through a journey of the Wildlife Mountain. Featuring various animals and vegetation, check out life-sized lions, tigers and bears. While you are admiring, pull up fun facts from your smartphone about any animal. When you get off the escalator to the second floor, jump in the SCHEELS airplane, because what is Wichita without aviation? Be sure to strike a pose with the 7-foot Wichita State mascot WuShock, made completely out of Legos.
From a candy factory right in the middle to a hidden play place in the children's section, SCHEELS caters to everyone's needs. Open Saturday through Sunday, discover all there is to see and do in SCHEELS.  If you're looking for other things to do in Wichita, check out our calendar of events and download the latest visitors guide for more inspiration.