When planning your next meeting, Wichita can help you make it memorable with cultural experiences. With a variety of unique meeting spaces, the Heart of the Country certainly delivers on diverse venues and essential services, but it also offers a chance for meeting attendees to learn about the culture within the city and get to know some of the city's most interesting people.
Two offsite venues to connect to the Black culture and community in Wichita are The Kansas African American Museum and Jenny Dawn Cellars.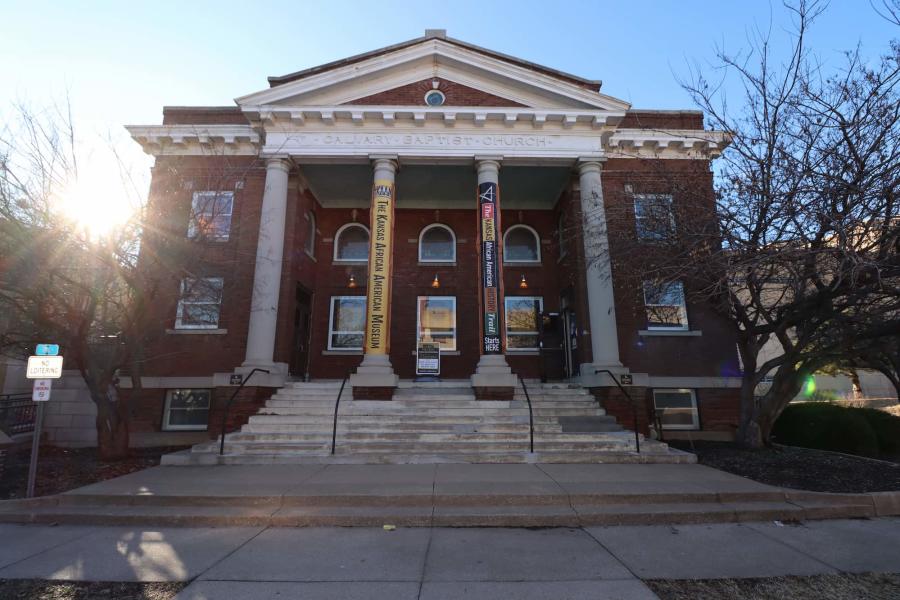 The Kansas African American Museum
The minute your group walks up the stairs to the doors of The Kansas African American Museum (TKAAM) and enters into this historic and authentic Wichita museum, your attendees will know they are about to embark on a cultural journey and a trip through history.
The museum provides a culminating experience of people, pride and place. "At TKAAM, we celebrate the richness of the African American experience and its indelible influence on American culture, tradition, language, music and art that continues to define our country today," said Denise Sherman, executive director of TKAAM. "Centered around the African American experience, the museum is a cultural hub for innovative collaboration, familial and historic storytelling, thought provoking exhibits, highly sought-after collections and interactive continuous learning."
TKAAM opened at the site of Calvary Baptist Church in 1997, after the building was placed on the National Register of Historical Places. Built in 1917, the church was the cornerstone and now one of only two remaining original African American structures, which were once a part of the vibrant, robust African American community of the time.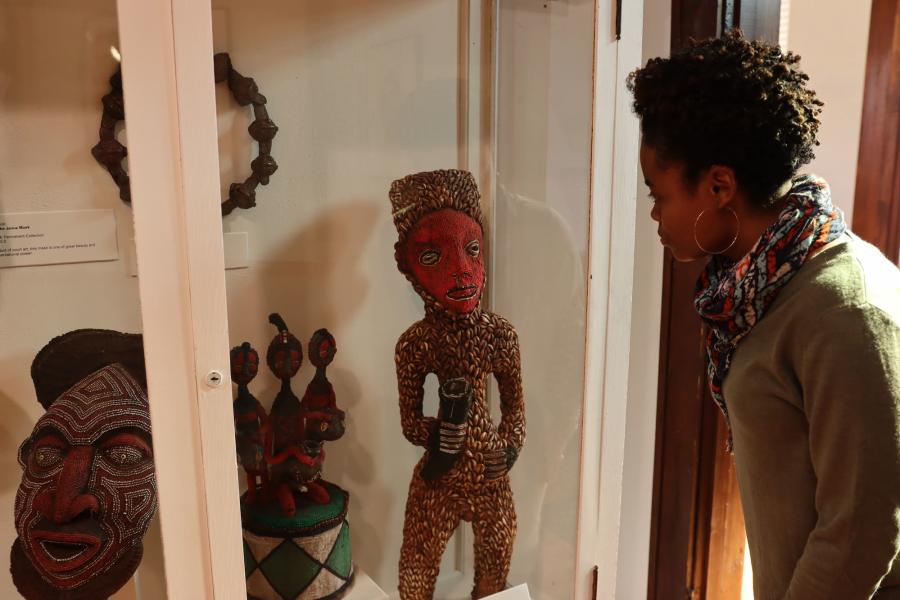 The building stands as a monument to human endurance. The people who worshiped here endured racial segregation and fought those conditions with dignity. "Once visitors enter the doors of the museum, they are able to learn more about American history through the African American lens, perspective or point of view," said Sherman. "We are more than a housing of collections. We provide a space to explore, reflect and remind us all of our interconnectedness." 
With two meeting rooms and a welcoming gallery to gather in, it serves as a great breakout or offsite space. The largest meeting room can accommodate 125 guests and the largest banquet room has a capacity of 100.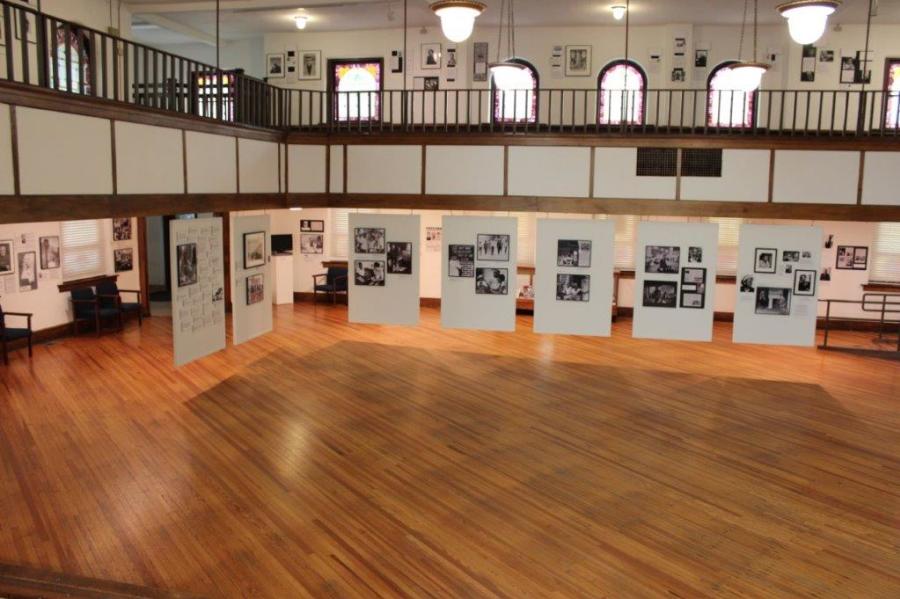 Groups can expect to learn more about the African American experience in Wichita and the state of Kansas through the main gallery exhibition, "Journey Through Kansas," "Defining Black Wichita Pt 1 & 2" and the Kansas African American History Trail exhibition. Upon request, the visit can be led by the museum's education director or a docent. Additionally, TKAAM offers comprehensive self-guided tours, which allows visitors to learn and enjoy the exhibitions at their own pace.
"The Kansas African American Museum strives to make the Kansas African American experience resonate with every person who is seeking a historical, heritage, educational or cultural experience," said Sherman. "African American history is American history – and the significant contributions made by African American Kansans has influenced and impacted locally, regionally, nationally and globally."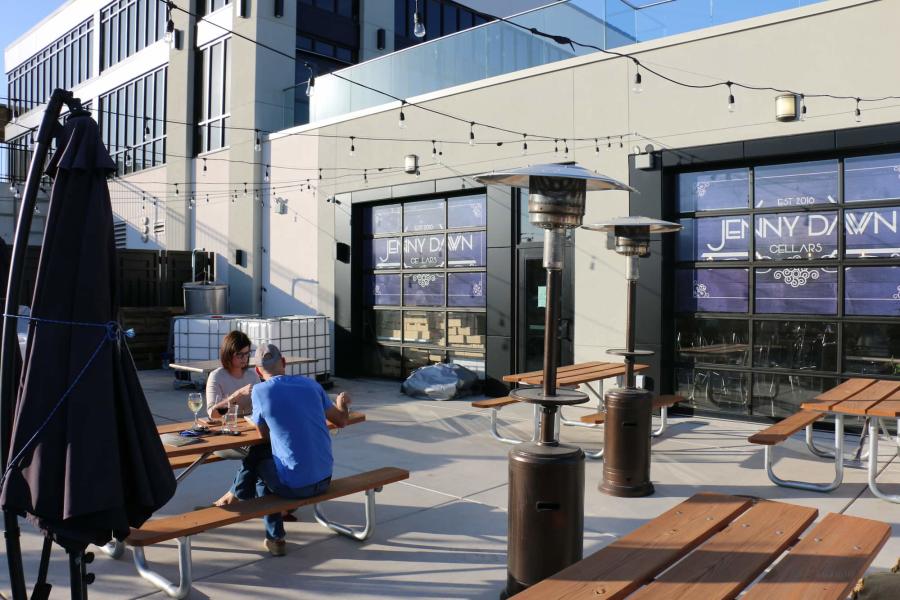 Jenny Dawn Cellars
Looking for a place for your group to unwind after a long day of meetings? Jenny Dawn Cellars, a winery in downtown Wichita, is the perfect backdrop. Jennifer McDonald, the founder of the company, started as an at-home winemaker and is the first black winemaker and winery owner in Kansas.
"At Jenny Dawn Cellars, we work with you to ensure that every detail of your event is covered. Your group can expect award-winning wine and phenomenal service," said McDonald. "Plus, we offer live jazz music on Friday and Saturday nights which is fun for groups to experience."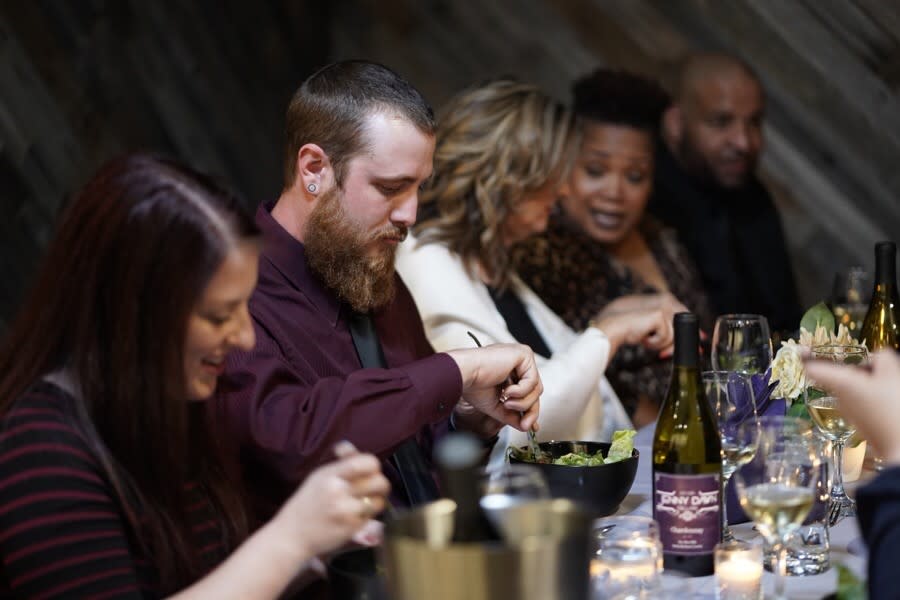 In November 2019, the doors were officially opened in Wichita's historical and recently restored Union Station where it boasts a tasting room, event venue and on-site wine production. The winery crafts their own wines on-site, working with grapes and juices from growers in Kansas and California. In addition to a cozy tasting room, which can accommodate 20-30 people, the winery has a patio for groups of 20-40 guests to mingle and unwind – complete with a picture-perfect view of train tracks in the background.
Jenny Dawn Cellars is available for private events for an hourly rental fee on Mondays, Tuesdays and Wednesdays from 10 a.m. to 9 p.m., excluding the third Tuesday of every month. The winery can also be booked for events on Fridays and Saturdays from 10 a.m. to 2 p.m.
"In the past, our winery has been used for bridal showers, corporate events, family gatherings and more," said McDonald. "Additionally, we offer an open catering policy to allow groups to bring in outside food and we have a wide variety of wines, liquors and beers to choose from when planning your event."
Meeting attendees will love learning about McDonald's story and also her nod to the historical significance of train stations in the early 1900s, and how that history is connected to the winery. In addition to being located in Union Station, Jenny Dawn Cellars wines are built on the historic foundation of Kansas wine making, paying homage to the Wichita roots with varieties like Black Locomotive Crimson Cabernet and Red Caboose Dry Rosé.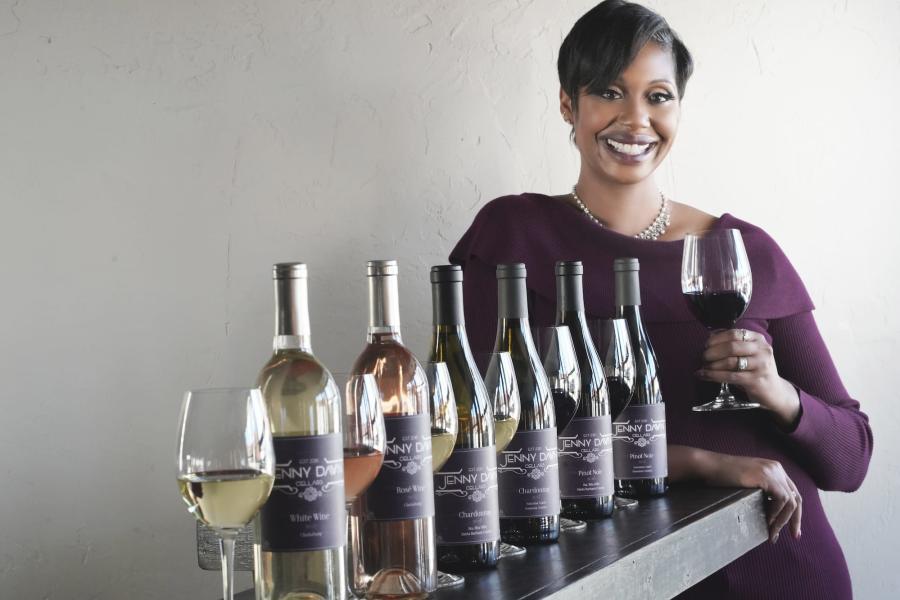 Collectively, Jenny Dawn Cellars makes eleven different wines, many of which have earned various awards; the Chardonnay won "Best in Class" the San Francisco Chronicle Wine Competition. Plus, the winery ships their homemade wines across the country, allowing your attendees the ability to savor the winery's delicious wines no matter where they live.
Wichita is also home to a number of black-owned eateries, where meeting attendees can get a taste of the city's culture. The Artichoke Sandwichbar, an Irish dive that opened in 1984, serves some of Wichitans' most beloved sandwiches by day and hosting local musicians by night. Other tasty restaurants include Brint's Diner, Fish & More and Pam's Wings With Things. For dessert, enjoy the sweet flavors from Wichita Cheesecake Company.
Please note: Some of these images were taken before COVID-19 and may not reflect current safety protocols and local ordinances such as the wearing of face masks/coverings and social distancing.