To assist with public safety, please remain diligent in adhering to safe practices outlined by the CDC like wearing a face covering and social distancing when out in the community and stay home if you feel ill. We recommend confirming details and verifying requirements and/or safety procedures for guests before visiting a local shop, attraction, eatery or other business. 
When It's National Cheese Lover's Day (Jan. 20), or any day throughout the year, we know the perfect way to celebrate. Come along on our quest to find some of the best queso spots in Wichita. Choose your perfect place to celebrate this cheesy holiday.
Molino's Mexican Cuisine
Up first we have Molino's Mexican Cuisine. This restaurant features a unique fusion of Mexican and Latin American cuisines. Their Queso Fundido is a mixture of two popular cheeses, Monterrey Jack and mozzarella. This queso is flambéed right at your table then blended with a mixture of savory chorizo and spicy poblano peppers. This queso is sure to satisfy that cheese craving.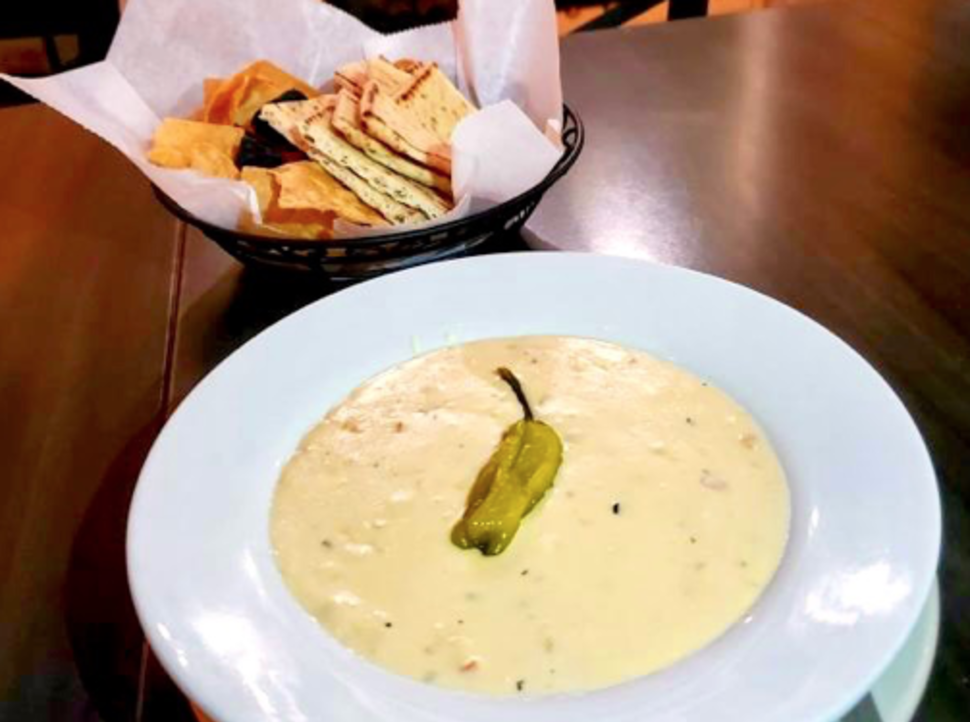 Sabor Latin Bar and Grille
Next up on our quest is Sabor Latin Bar and Grille. Sabor offers unique upscale South American dishes that are sure to leave your tastebuds tingling. They are located in the heart of Old Town, the perfect place to unwind after a long day and catch up with friends. They have a deliciously creamy corn queso that is served with vibrant tri-color chips and flatbread. Enjoy this queso and wash it down with their refreshing mangorita.
Red Rock Canyon Grill
Hungry yet? We're just getting started. Red Rock Canyon Grill is an unexpected place to find queso, but it won't disappoint. The restaurant's Fire Roasted Queso is mixed with spicy sausage, guacamole, zesty cilantro, savory cotija cheese paired with their hand-cut tortilla chips. This is the perfect starter to your Red Rock dining experience.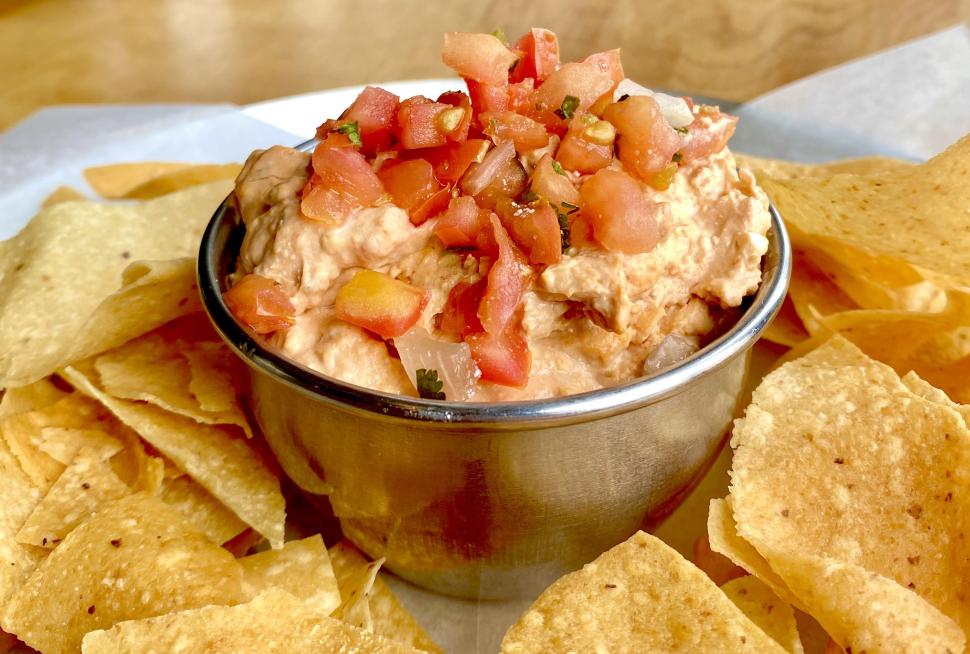 District Taqueria
Next up, stop by District Taqueria. District has an unconventional queso. It is cream cheese based so it's different then the ordinary ooey gooey queso you're probably used to. Nonetheless, this queso is just as yummy. They pair their queso with made-to-order tortilla chips that are locally sourced, and if you're wanting some extra spice, you can add a dollop of Cholula hot sauce to your cheesy bite.
Playa Azul
Playa Azul is next on our quest with a crave-worthy queso. Their queso not only has cheese galore, but it's mixed with savory chorizo to take it up a notch. The restaurant doesn't stop there, they also offer the ultimate foodie combo by drizzling their fries in the delicious queso and topping it with bacon. Is your mouth watering yet?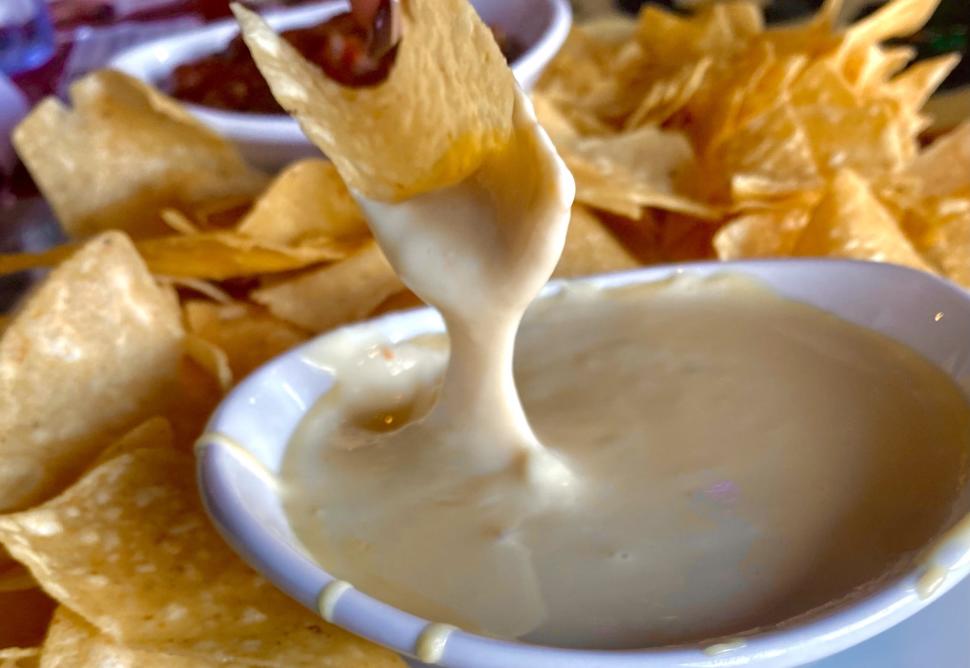 River City Brewing Company
Our quest for queso isn't over yet, we still have a few places – and lots of flavor – to tell you about! While they have many praise-worthy menu items like Big Shell Mac N Cheese and specialty pizzas, this stop is all about the queso at River City Brewing Co. Their traditional style queso is creamy with a mild savory taste. It is paired with its house salsa along with warm tortilla chips.
Carlos O'Kelly's
Last but surely not least on our quest is Carlos O'Kelly's. With multiple locations on the West, South and Northeast, you're sure to find one near you. Their Chili Con Queso is creamy yet spicy and so delicious. It's served with a basket of warm tortilla chips and you have the option to top it with chicken or ground beef.
This is the end of our queso quest but many more of Wichita's 1,200+ restaurant's offer their own unique take on queso. Try them all!