So it's one of your first visits to Wichita and you've noticed the locals might seem to have their own language and dialect. Here is a guide to help you decipher your ICT experience. Don't know what ICT means? Well, then we'll start there.
ICT
You may hear locals saying "ICT," or see it on signs and billboards around the city. So what on earth is this acronym Wichitans are so fond of? ICT is the airport's call letters, and it's also the most popular nickname and term of endearment for our great city. When you see the letters around town or hear locals proudly sport them, you'll now understand. Plus, when you learn Wichita is the Air Capital of the World, it's no surprise those who call the city home are so fond of their airport's call letters.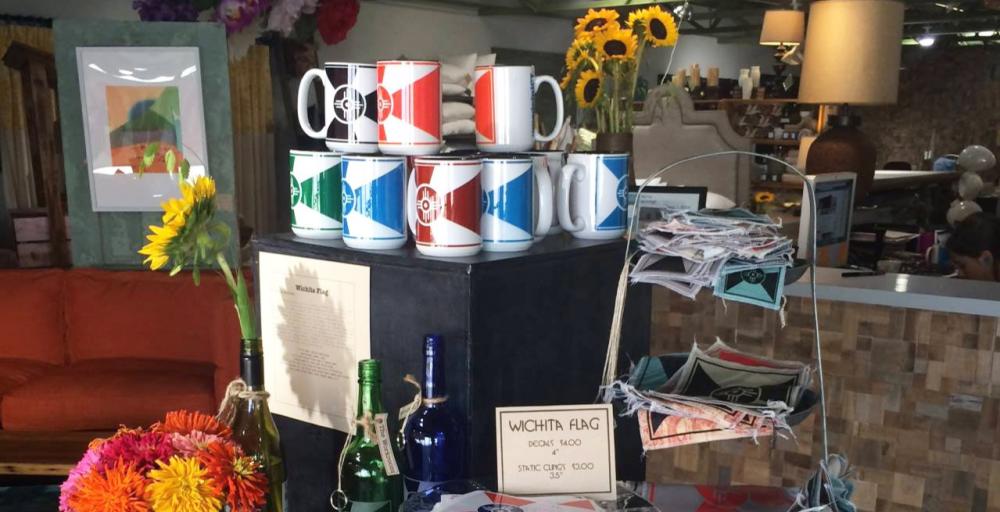 #FlagSwag
If you haven't noticed by now, Wichitans are proud of their city. The Wichita flag can be seen everywhere, represented on mugs, T-shirts, decals, license plates, jewelry and many other items. #FlagSwag is a collective term for all the gear you can buy with the Wichita flag symbol. Even if you don't have a permanent tie to Wichita, you can still take a piece of ICT home with you from local shops such as Bungalow 26, Generations Antiques and Artisans, The Health Connection, Lucinda's and The Workroom. Museum gift shops, like the ones at Old Cowtown Museum, Mid-America All-Indian Museum, Wichita-Sedgwick Co. Historical Museum, Wichita Screen Printing and Wichita Art Museum, are also great places to find #flagswag.
Doo-Dah
In Wichita, "Doo-Dah" is more than a diner. Similar to ICT, Doo-Dah is a nickname said to come from many Wichitans' laid back attitudes. A KFDI radio DJ coined the terms years ago. While you're here, enjoy the chill environment and friendly, talkative locals.
Kellogg
You may hear Wichitans talking a lot about Kellogg. They're not obsessed with cereals and snacks, they're referring to where US Highway 54 runs east and west through the city. This freeway has been known to have ongoing construction, although now it is in the process of wrapping up an impressive upgrade in east Wichita, and is open for travelers and locals to enjoy. Don't be alarmed if no one knows how to merge onto it though. That's a work in progress.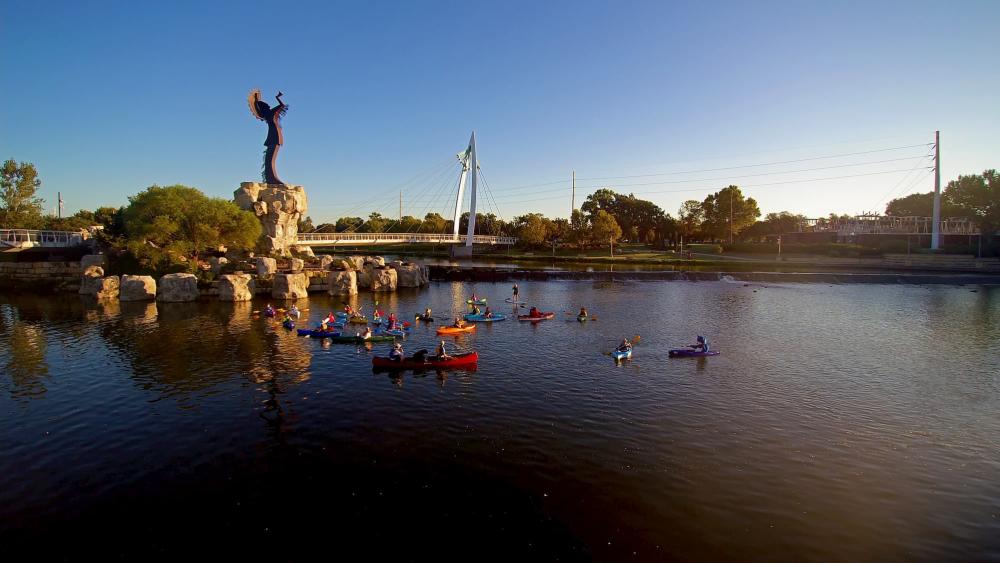 Arkansas River
Sorry Arkies, this isn't "Ark-can-SAW," and the Arkansas River is not pronounced like the state. In Kansas, with our extreme sense of pride in our state, we pronounce it "our-KANSAS." It doesn't matter if it's the river or its street namesake, you will be corrected by locals for any mispronunciation, but always in a loving manner. At the point where the Big and Little Arkansas rivers join in downtown Wichita, you'll find the Keeper of the Plains, a 44-foot tall steel sculpture created by Native American artist Blackbear Bosin. Nearby is Boats & Bikes, which operates from the dock May through October, offering rental of kayaks, stand-up paddle boards and pedal boats as well as bicycles and scooters.
Ring of Fire
Speaking of the "Keeper," which you now know about thanks to the insight about the Arkansas River, it's time we talk about the Ring of Fire. This isn't some new type of barbecue, it's a nightly lighting of the fire pots surrounding the Keeper of the Plains. Expect this beautiful spectacle each night from 7 to 7:15 p.m. during Daylight Savings Time (Spring/Summer) and 9 to 9:15 p.m. Standard Time (Fall/Winter), except during inclement weather, high winds or if the river is at high levels.
The Big Ditch
If you hear someone talk about "The Big Ditch," they're referring to an 18-mile floodway project, which was built in the 1950s after several floods, to divert part of the Arkansas River. It was named MS "Mitch" Mitchell Floodway after M.S. Mitchell (aka Big Ditch Mitch), a key figure in the development of the project. The ditch runs near I-235 and is not recommended for recreational use by local authorities because of the safety hazard.
The Hitman
What did she just say? Don't worry, The Hitman is harmless. One of Wichita's most well-known radio DJs, Greg Williams has been entertaining the city for years on Power 93.5. He plays hit rap, hip-hop and R&B music and hosts a morning talk show for thousands of listeners each weekday morning.
Dragging Douglas
In many towns, dragging main is a favorite pastime of teenagers who get their first cars or those not old enough to hit up active nightlife traditions. To this day in Wichita, locals can be found cruising Douglas Avenue, which makes up the main strip of the downtown area. In the past, it was commonly referred to as "Dragging Douglas."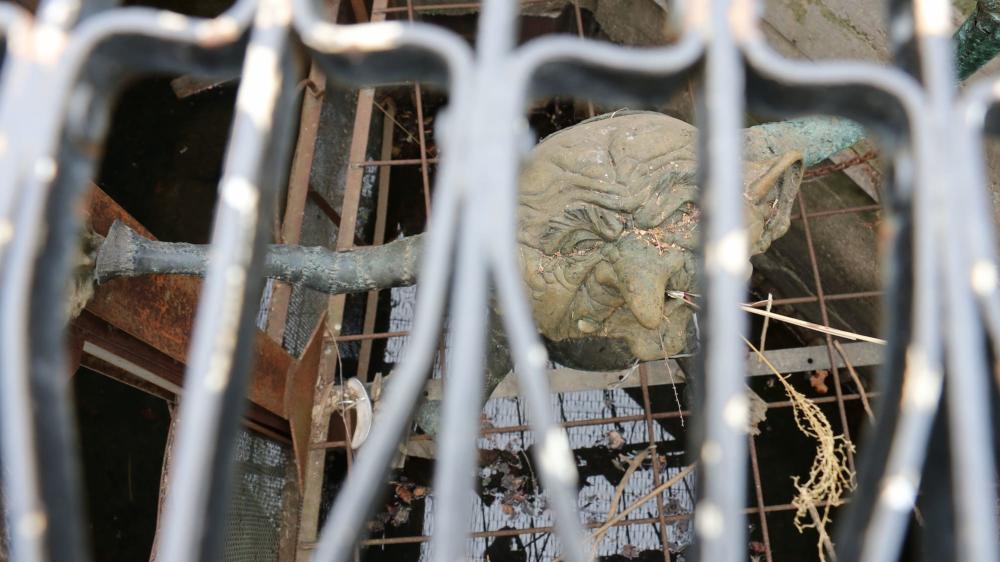 The Troll
You never know what kind of hidden gems you can find in new cities. Everyone knows the Keeper of the Plains is the most iconic Wichita attraction, but around this magnificent monument lies a hidden treasure. See if you can find the Troll located somewhere along the river, nearby the Keeper of the Plains Plaza. It showed up in May 2007 hiding inside a huge grate right by the Arkansas River. A sleeping troll, created by local artist Connie Ernatt, can be found near the Koch Carousel Gardens at Botanica Wichita.
Joyland
This word brings fond memories and disappointment to many '90s kids in Wichita. It was the first and largest amusement park in the city, equipped with a rickety old roller coaster, "Wacky Shack" haunted fun house (though most couples would use this as an excuse to get close in the dark) and other carnival rides. Within the park, automated, autonomous Louie the Clown, sat in front of a Wurlitzer organ, playing a song that could be heard throughout the park. Joyland is now abandoned and has made the list of the creepiest theme parks in a book called, "Bizarro: The World's Most Hauntingly Beautiful Abandoned Theme Parks."
Joyland will forever resonate in the hearts of the Wichitans who got to enjoy it, and many were sad to see pieces of it sold and the lot shut down. However, you can still catch a piece of Joyland by visiting Botanica Wichita, where organizers refurbished and installed Joyland's carousel in a pavilion within the park, which is one of only five Allan Herschell Carousels left in the world. Bonus: ride this piece of history for only $3! Visitors can also find some vintage signs and other memorabilia from the Joyland at Churn & Burn and The Donut Whole.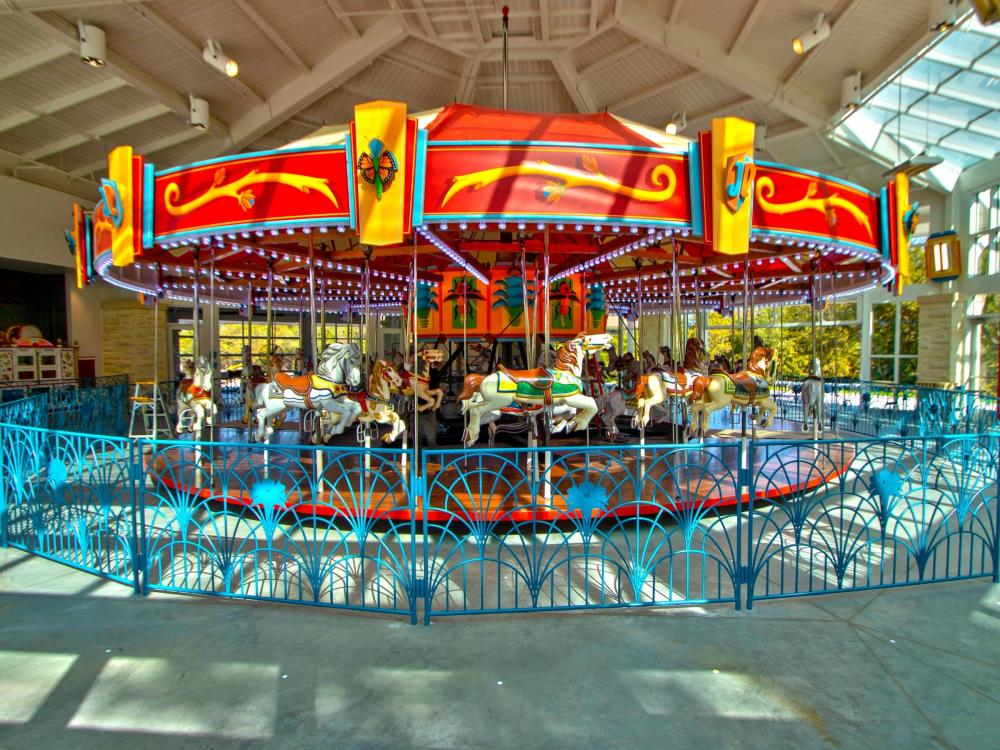 These are just a few of the unique things you might hear come up in conversation during your adventure in Wichita. Now that you speak fluent Wichitan, go out and explore what ICT has to offer.