If you're spending Independence Day in Wichita this year, you'll have plenty of 4th of July events to choose from along with an array of activities and events to keep you busy for the long weekend. Fourth of July falls on a Tuesday in 2023 and there's plenty to do in the Heart of the Country before, during and after the holiday.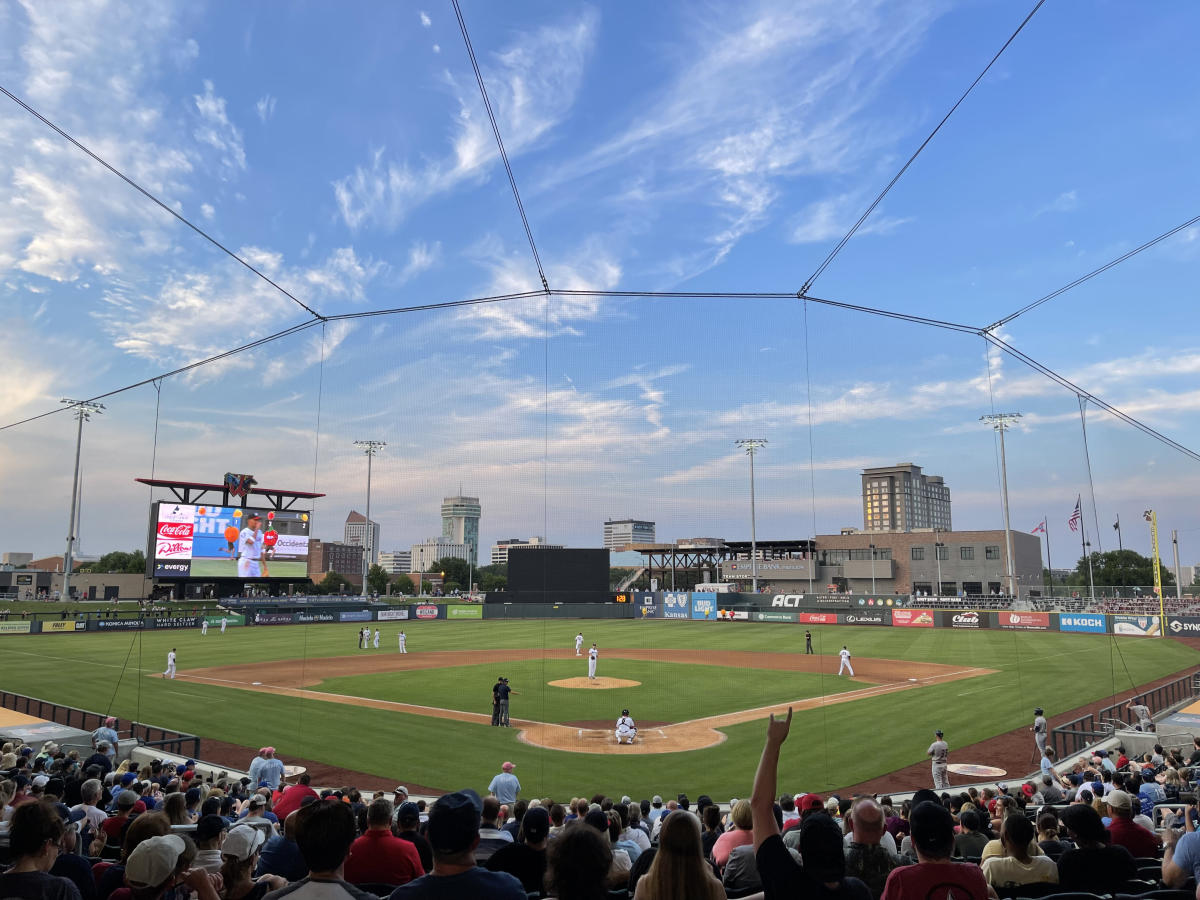 Baseball and fireworks
The Wichita Wind Surge, the Double-A affiliate of the Minnesota Twins, is playing a six-game home series against the NW Arkansas Naturals, the Double-A affiliate of the Kansas City Royals, from Wednesday, June 28 to Monday, July 3. Each game features promotions and highlights, including two separate post-game fireworks shows—one on Friday and another on Monday.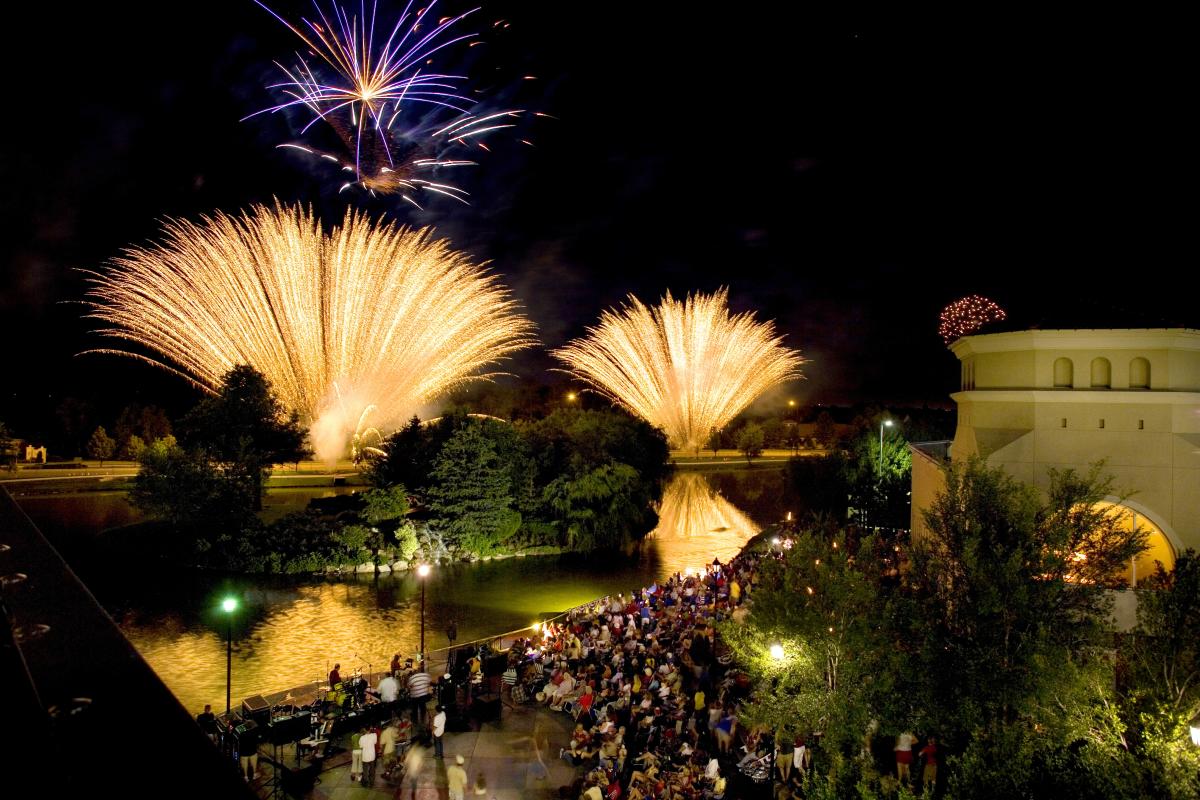 Concert and fireworks at Bradley Fair
The annual Bradley Fair Thursday Summer Concert Series wraps up on June 29, and the shopping, dining and entertainment center's tradition is to end its concert series with fireworks. That will happen about 9:30 p.m. Thursday, June 29 following the performance of Low Pressure System, a Kansas City-based band known for its electrifying performance and sound that blends rock, alternative and indie. Bring blankets or lawn chairs and find a great spot in the grassy area surrounding Bradley Fair Lake.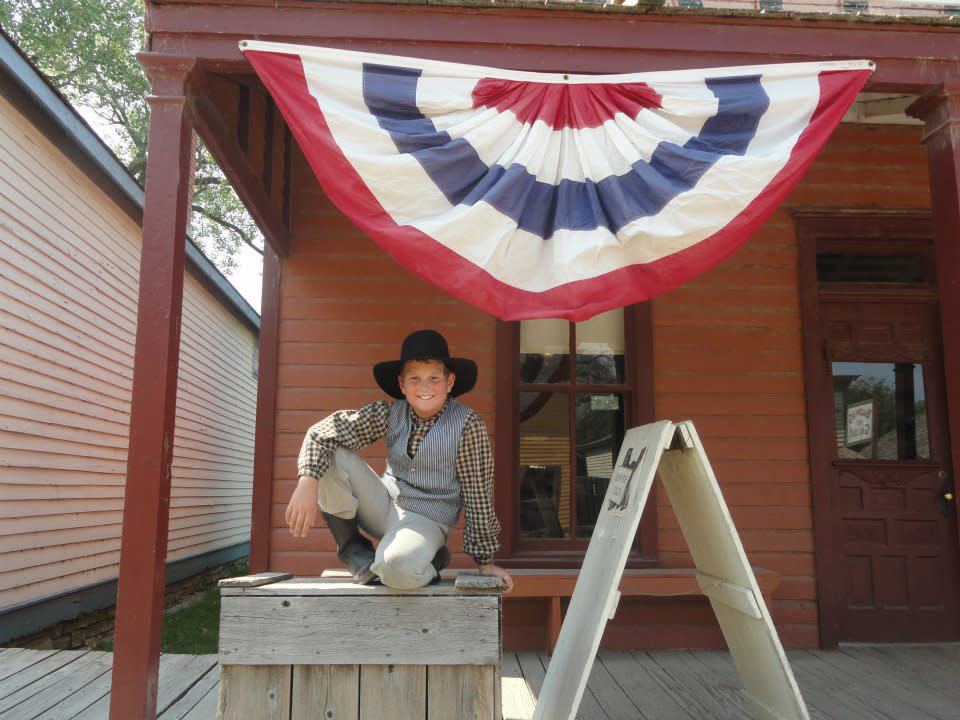 Old-fashioned fun at Old Cowtown Museum
An Independence Day event that happens every year in Wichita is scheduled for 10 a.m.-5 p.m. Saturday, July 1 this year. Enjoy some good, old-fashioned fun at Old Cowtown Museum as the living history museum hosts its Celebrate America! event. Watch a magician, be caught in the middle of a wild west gunfight reenactment, see the saloon girls, play carnival games as well as lawn games such as horseshoes and sack races. Regular admission rates apply.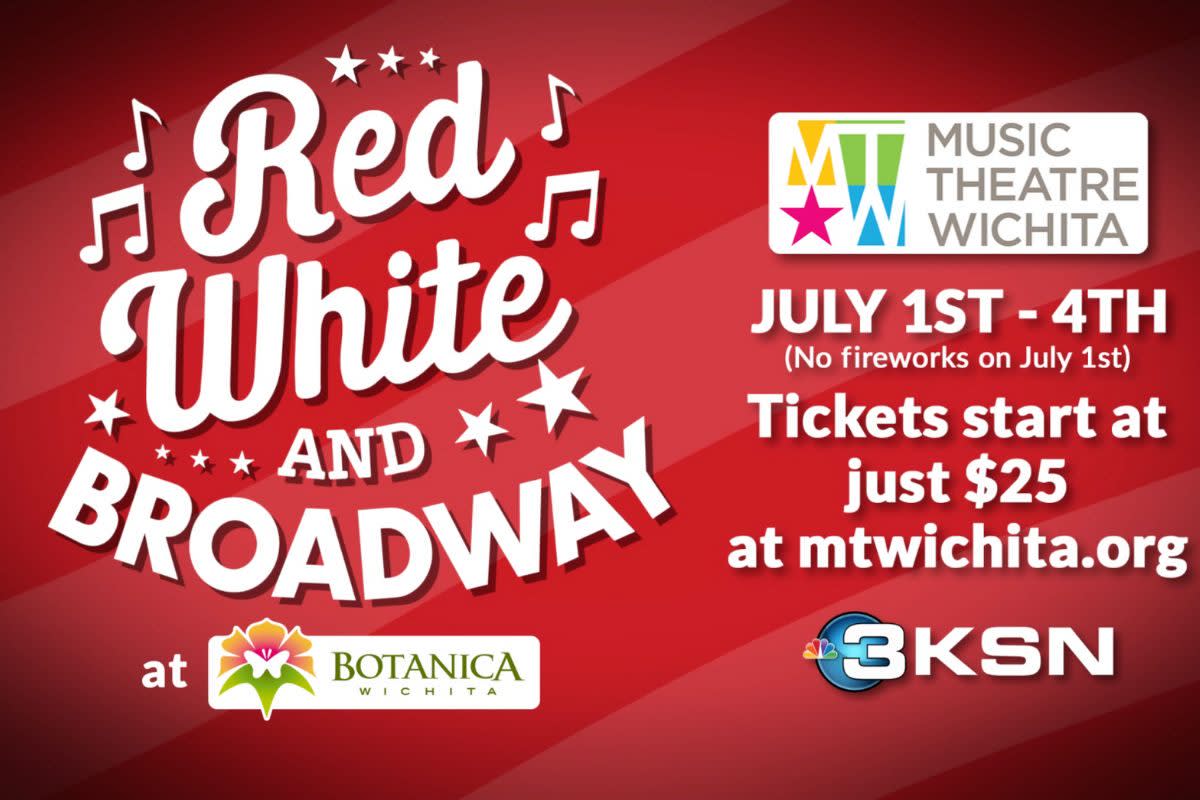 Patriotic music, Broadway tunes and fireworks at Music Theatre Wichita
Back by popular demand, Red, White and Broadway is an outdoor extravaganza by Music Theatre Wichita that will ignite your inner patriot, tapping into nostalgic memories of summer traditions. This star-spangled spectacular is a Fourth of July celebration that will leave you and your loved ones awestruck. Stirring songs of pride, passion and purpose will ignite your heart, while fireworks explode across the sky in a breathtaking display of patriotism. Immerse yourself in the power of Broadway's greatest hits and America's most cherished anthems, as you sit on the lush lawn at Botanica Wichita.
There are five performances from July 1-4. Fireworks are included after the show except for July 1 and during the July 4 matinee). All patrons must be 5 and older.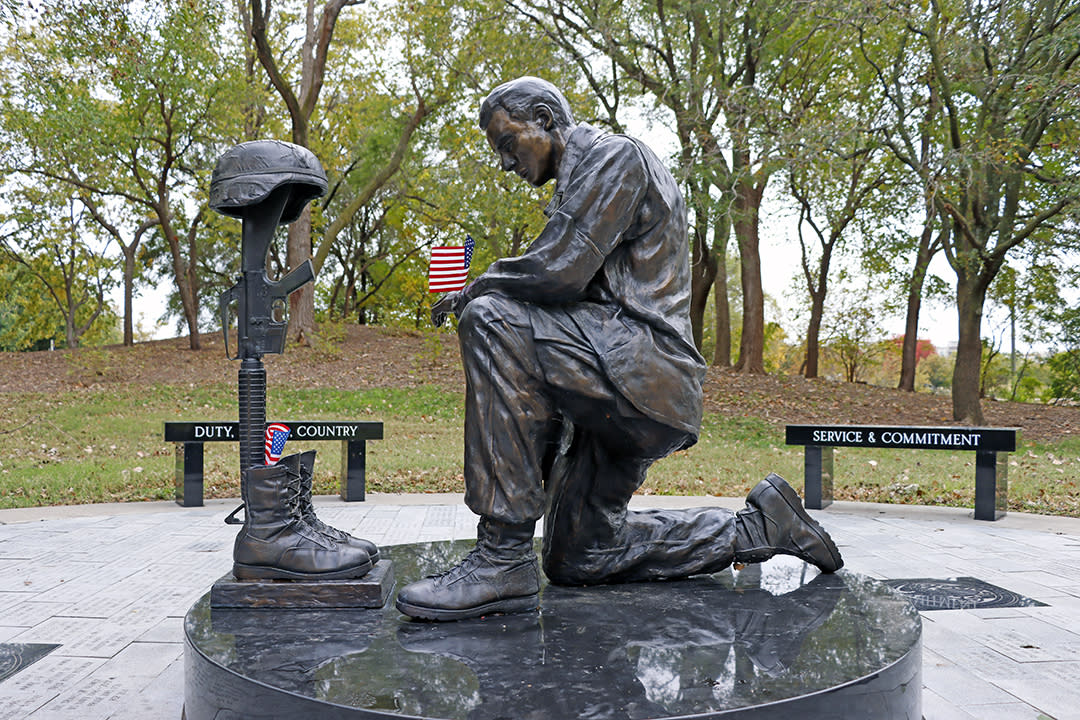 Independence Day Commemoration
Head to Veterans Memorial Park on Tuesday, July 4 for an Independence Day Commemoration at the park's American Revolutionary War Memorial. This will include a flag-lined sidewalk to the flag pavilion, a color guard, "Taps" performed by a bugler, a rifle salute and more.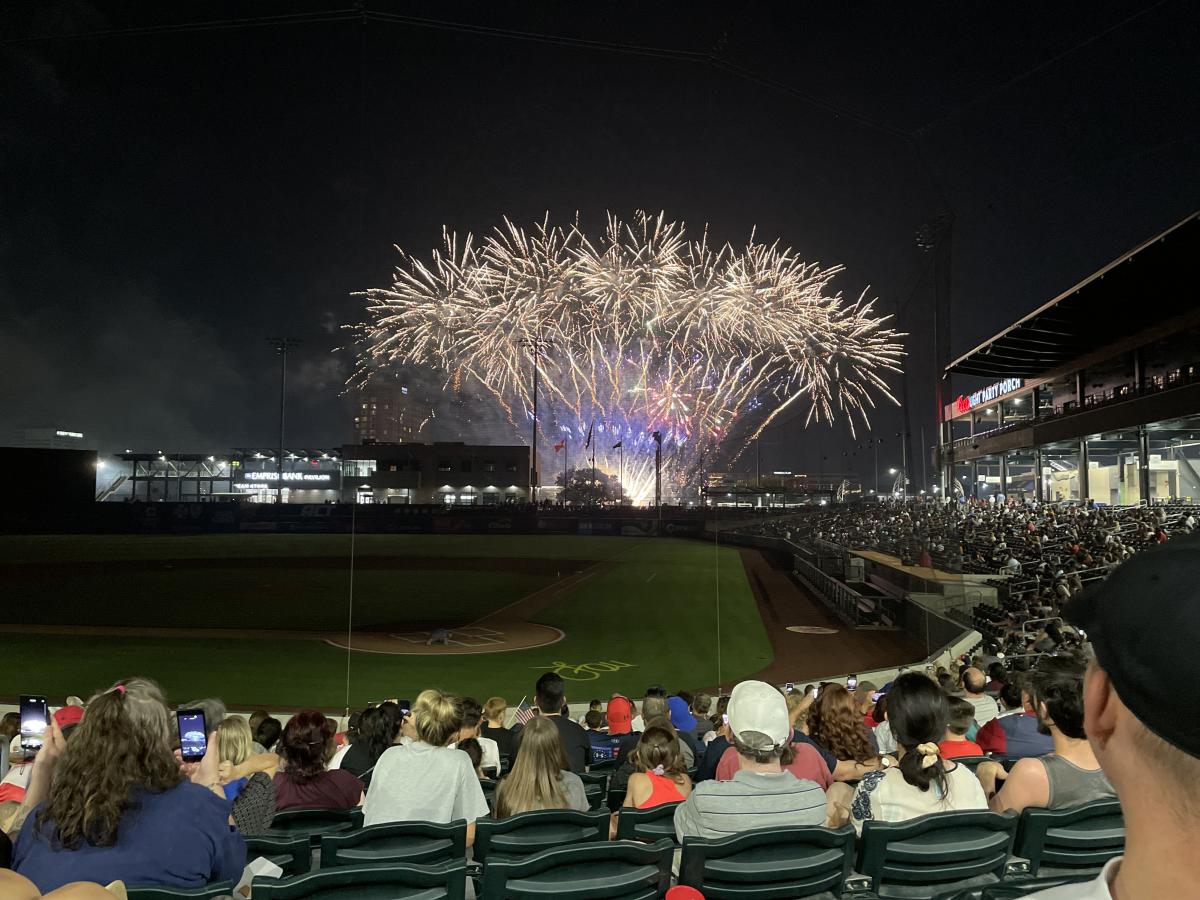 Red, White and BOOM!
Wichita Park & Recreation will be holding its annual Red White & BOOM! event on Independence Day in coordination with Wichita Parks Foundation and the Wichita Wind Surge (the team is playing out of town on July 4). The event is free and kicks off at 6 p.m.; fireworks are set to start around 9:40 p.m.
There's plenty of entertainment throughout the evening, including food trucks set up along the Hyatt's lawn. You can watch the spectacular fireworks from inside Riverfront Stadium, where concessions will be sold, or on the lawn outside the Hyatt Regency Wichita. If you plan to watch from outside the stadium, bring a lawn chair or blanket.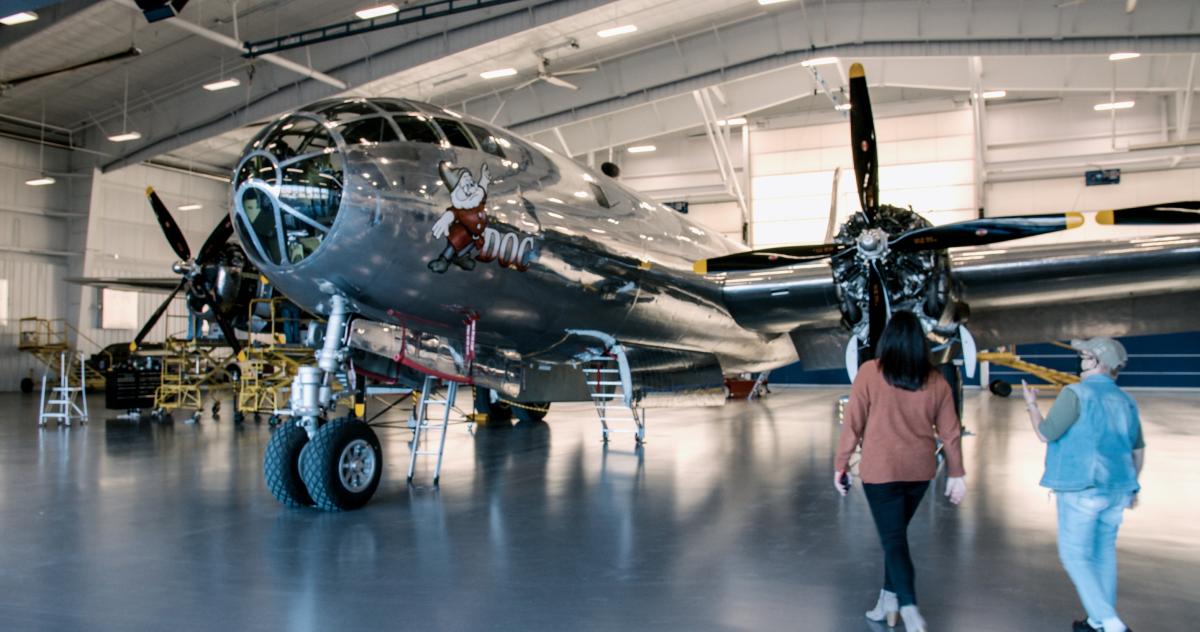 B-29 Doc Warbird Squadron Week 
Organized by the B-29 Doc Hangar, Education and Visitors Center, B-29 Doc Warbird Squadron Week, formerly Wichita Warbird Weekend, is one of Wichita's newest annual events that happens on or around Independence Day. Doc is one of only two airworthy Boeing B-29 Superfortress aircraft remaining and the airplane hangars in Wichita when not participating in airshows. Our B-29 Doc will host the event July 5-9 with additional World War II-era aircraft present. The aircraft will be on static display unless serving ride flight customers.
More events and activities
Enjoy the long weekend in Wichita and discover the variety of eateries, museums and attractions as well as free and affordable activities. Don't forget to take advantage of the 2023 Sunflower Summer program for free admission to 15 attractions in Wichita this summer for those with K-12 grade Kansas students.
Enjoy the Wicked Brew Tour, a passport tour that rewards your visits to breweries and coffee shops with prizes.
Here is a rundown of the 4th of July activities and non-holiday events and activities you'll find happening in Wichita:
Click here for the most up-to-date list of events you can expect if you plan to spend time in Wichita during the Independence Day holiday.