Fall is just around the corner and that means it's festival season! Wichita has a ton of different fall festivals to choose from, including family-friendly activities and events for music and beer lovers.

Here's a list of those upcoming festivals and what you can expect when traveling to Wichita in the fall:
QUICK LIST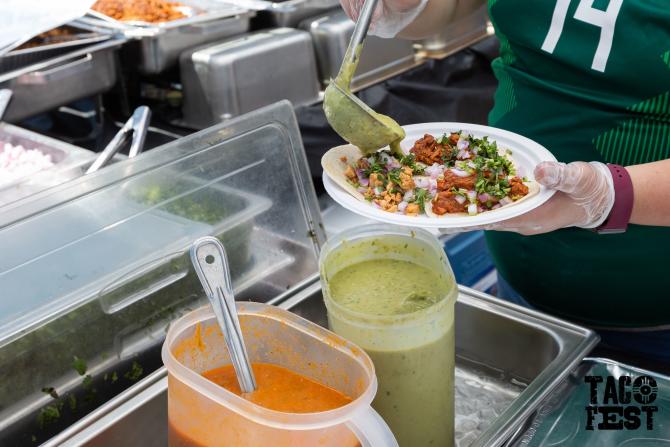 August Events
Wichita Taco Fest 2019 at Old Cowtown Museum – Aug. 3
5th Annual Grub & Groove Festival at Capitol Federal Amphitheater – Aug. 16-17
Kansas Sunflower Festival at Walters Pumpkin Patch – Aug. 17-18
ICT Comic Con and Science Fiction Expo Year 4.0 at Century II – Aug. 10-11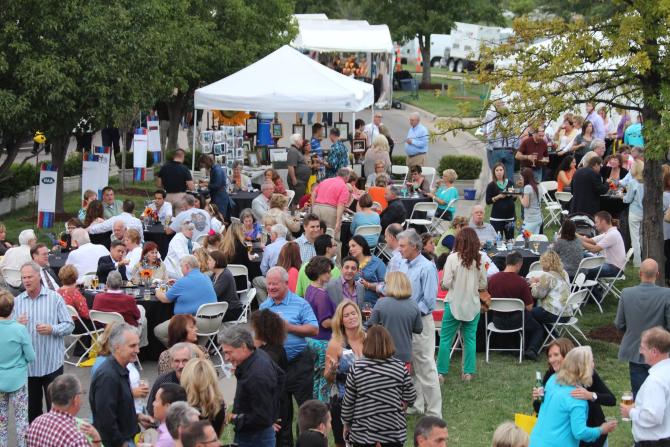 September Events
ICT Fest 2019 at Harvester Arts – Sept. 6-7
Zoobilee at Sedgwick County Zoo – Sept. 7
Autumn & Art 2019 at Bradley Fair – Sept. 13-15
2nd Annual Prairieland Beer & Music Festival at WAVE – Sept. 14
Prairie Pollinator Party at Great Plains Nature Center – Sept. 14
VINE: An Alfresco Event at Botanica Wichita – Sept. 14
Fiesta Hispana at Exploration Place – Sept. 15
ICT Yoga Fest at WaterWalk – Sept. 20-21
ICT Burger Battle 2019 at WAVE – Sept. 21
Open Streets ICT 2019 along Douglas Ave. – Sept. 22
Avenue Art Days in the Douglas Design District– Sept. 22
Midwest Beerfest at Kansas Star Casino – Sept 27-28
Wichita Wagonmasters Downtown Chili Cookoff – Sept. 28
2nd Annual Wild & Scenic Film Festival at Great Plains Nature Center – Sept. 28
56th Annual Air Capital Fly-In at Jabara Airport– Sept. 28
2019 Orie's Garlic Fest at Eberly Farm – Sept. 28-29
Age of the Gunfighter at Old Cowtown Museum – Sept. 28-29
Great Plains Renaissance & Scottish Festival Fall 2019 at Sedgwick County Park – Sept. 28-29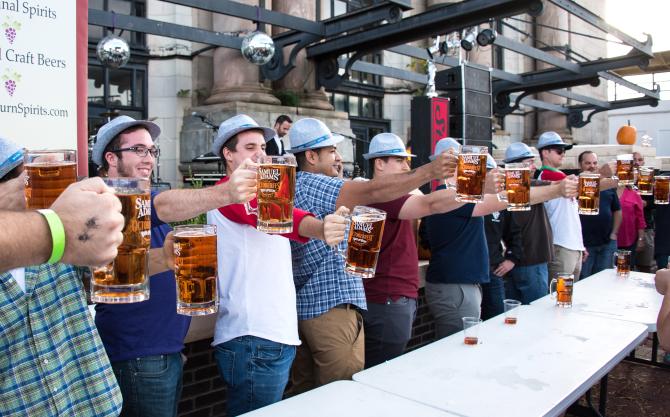 October Events
ICT Bloktoberfest 2019 at Wichita WaterWalk – Oct. 4-5
Kansas Vintage Baseball Festival at Old Cowtown Museum – Oct. 5
Art on the Trail at Great Plains Nature Center – Oct. 6
ICT Native Gala 2019 at Crown Uptown Theatre – Oct. 12
Tallgrass Film Festival in downtown Wichita – Oct. 16-20
A Taste of the Indian Center at Mid-America All-Indian Center – Oct. 24
39th Annual Wichita Asian Festival at Century II – Oct. 26
For a complete list of things to do in Wichita during the fall, head to our calendar of events.