Pictured above: Inside Intrust Bank Arena, photo credit, T&J Studios
If you're at INTRUST Bank Arena in downtown Wichita for an event, concert or a sporting event like the 2022 NCAA Women's Basketball Regional Rounds, you'll be spending some time inside the building. Here are highlights of what to see and do while inside Wichita's 15,000-seat arena, a state-of-the-art venue.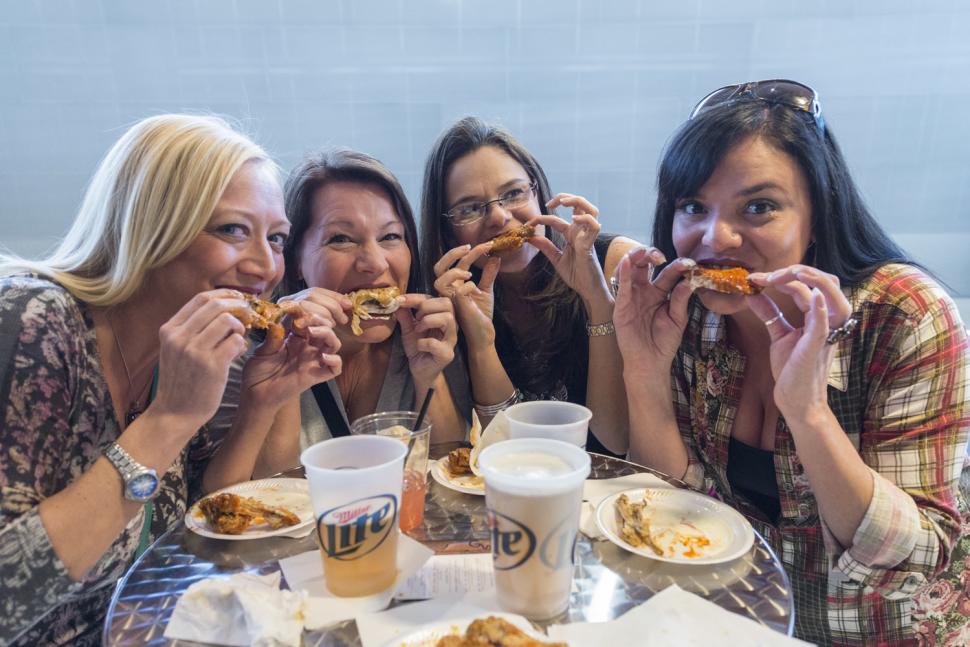 Food concessions
There's more than 16 concession stands available with food options ranging from pizza to barbecue or hot dogs and salads. Some of our favorites are listed below.
Coops Chicken Kitchen – offers chicken tenders, sandwiches and frozen treats
The Pizza Joint – sells whole pies or by the slice
Good Guys Sandwich Co. – offers sandwiches
Qdoba – serves up burrito bowls and chips with salsa or queso
Sideshow Snacks – offers traditional items like popcorn, pretzels, funnel cakes and more
Drinks
At most INTRUST Bank Arena events, beer and liquor are available for purchase by patrons at least 21 years of age. Please note that the NCAA prohibits sales of beer and liquor at its championship events, through the bars they will be open selling non-alcoholic beverages and food. Whether you're drinking or not, don't miss walking through the Guitar Bar to see the collection of autographed guitars and instruments from performers who have graced the arena's stage. You'll see guitars from Garth Brooks, Taylor Swift, Red Hot Chili Peppers, Twenty One Pilots and many others! Some of the other bars to stop at are listed below.
Breckenridge Brewery Pint Room
Brewhaus Bros.
Cox Lounge
Fusion Fifty Four – can only be accessed by suite guests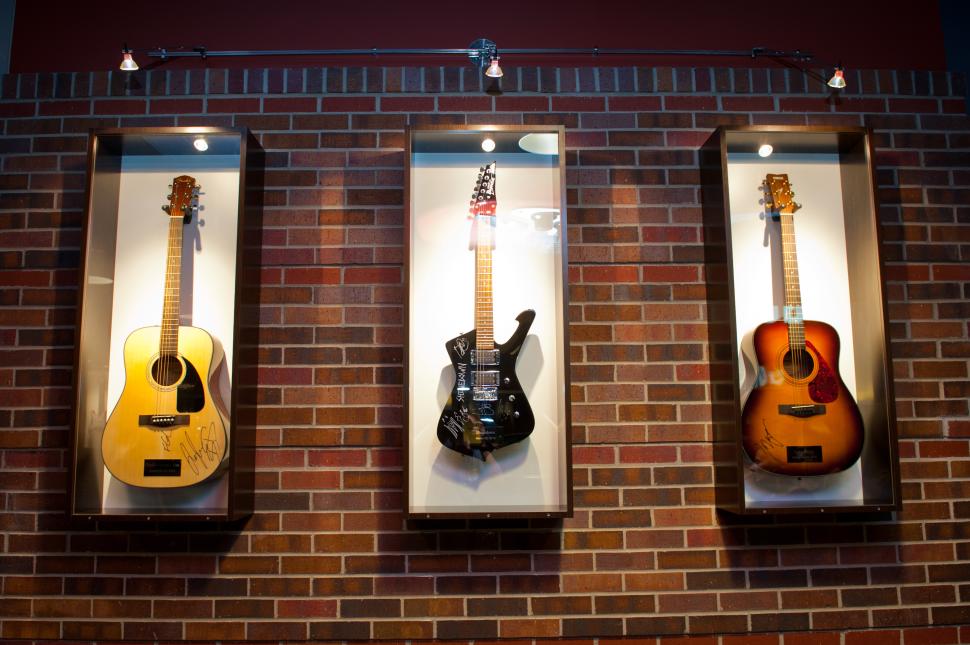 Photo credit: T&J Studios
Other entertainment
Most events at INTRUST also feature merchandise booths, which are setup in the concourse area. For the NCAA Regional Rounds there will be team-specific merchandise as well as NCAA items for sale.
Also, during the NCAA Rounds, televisions throughout the arena will be tuned to other NCAA games going on including TVs at the bars within the arena. As you're walking around the main concourse, don't miss the outdoor deck (no smoking permitted) that offers a great view of downtown Wichita. You can also check out the below virtual tour of INTRUST Bank Arena.
For more blogs about things to down while in downtown Wichita, see below: 
Where to shop when downtown at an INTRUST Bank Arena event
Where to park and how to get around in downtown Wichita
Five outdoor activities near INTRUST Bank Arena
Six indoor activities near INTRUST Bank Arena