If you are attending an event downtown, we've put together a list of five experiences you can't miss, all within walking distance (or a short ride on the free Q-Line) of INTRUST Bank Arena. We want to make sure you don't miss any of the action inside or outside of the arena.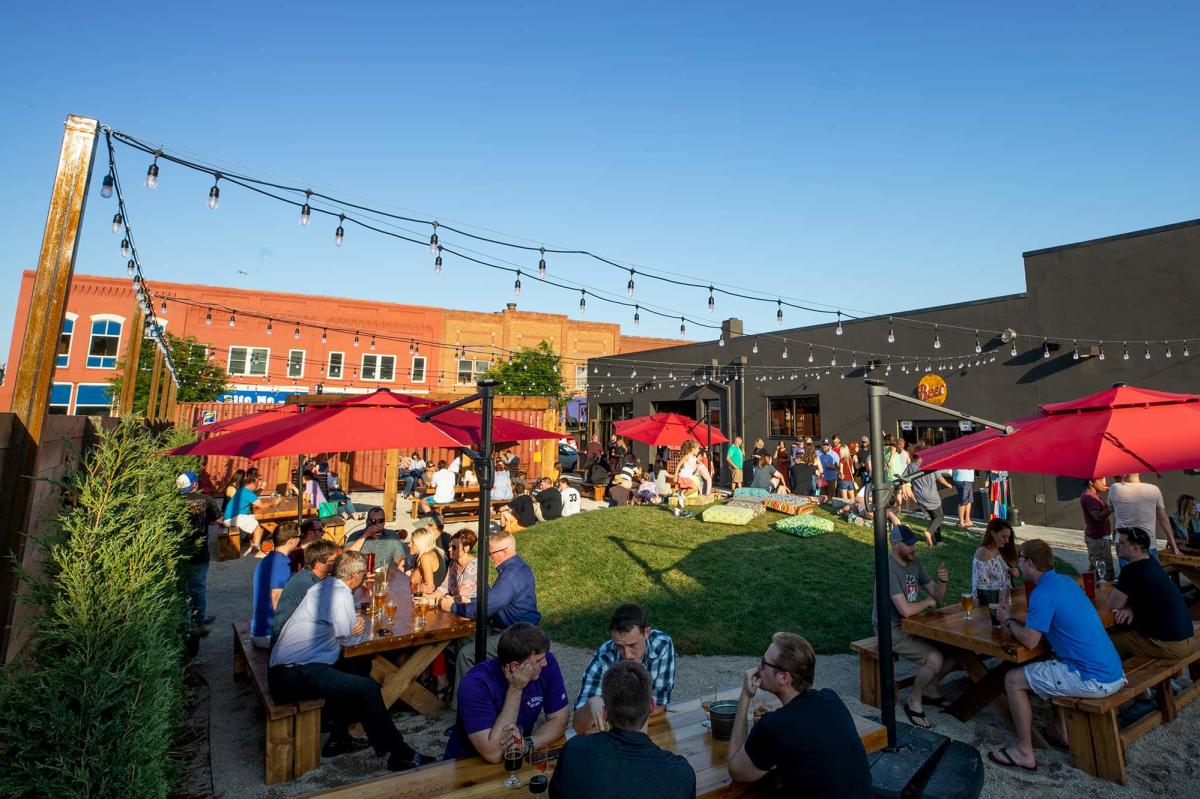 Eat, drink and have fun
Our sports bars serve tasty food but if you're looking for a different type of cuisine, you'll find everything from food trucks to fine dining among the hundreds of restaurants in the downtown Wichita area.
Check out a few popular eateries on Douglas Avenue just a block from the arena: Old Mill Tasty Shop, Homegrown Wichita, PourHouse, The Kitchen, Bite Me BBQ or Nortons Brewing Co.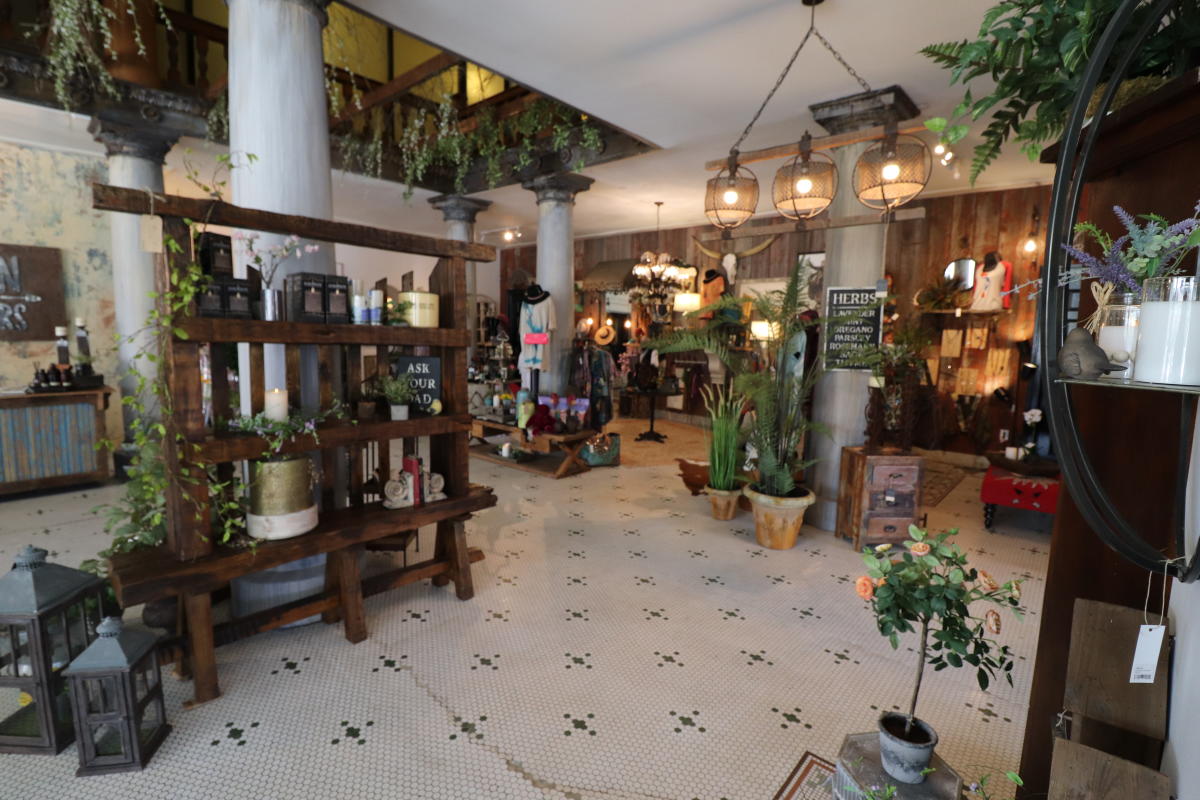 Shop 'til you drop
Hop on the historic Q-Line Trolley and discover works of art, bath and body products, clothing, jewelry, home décor, antiques, snacks, and Wichita souvenirs. You'll find shops like Urban Interiors within just blocks of the arena, plus many more in nearby Old Town Wichita, Historic Delano and Douglas Design District. Click here to find more unique shops.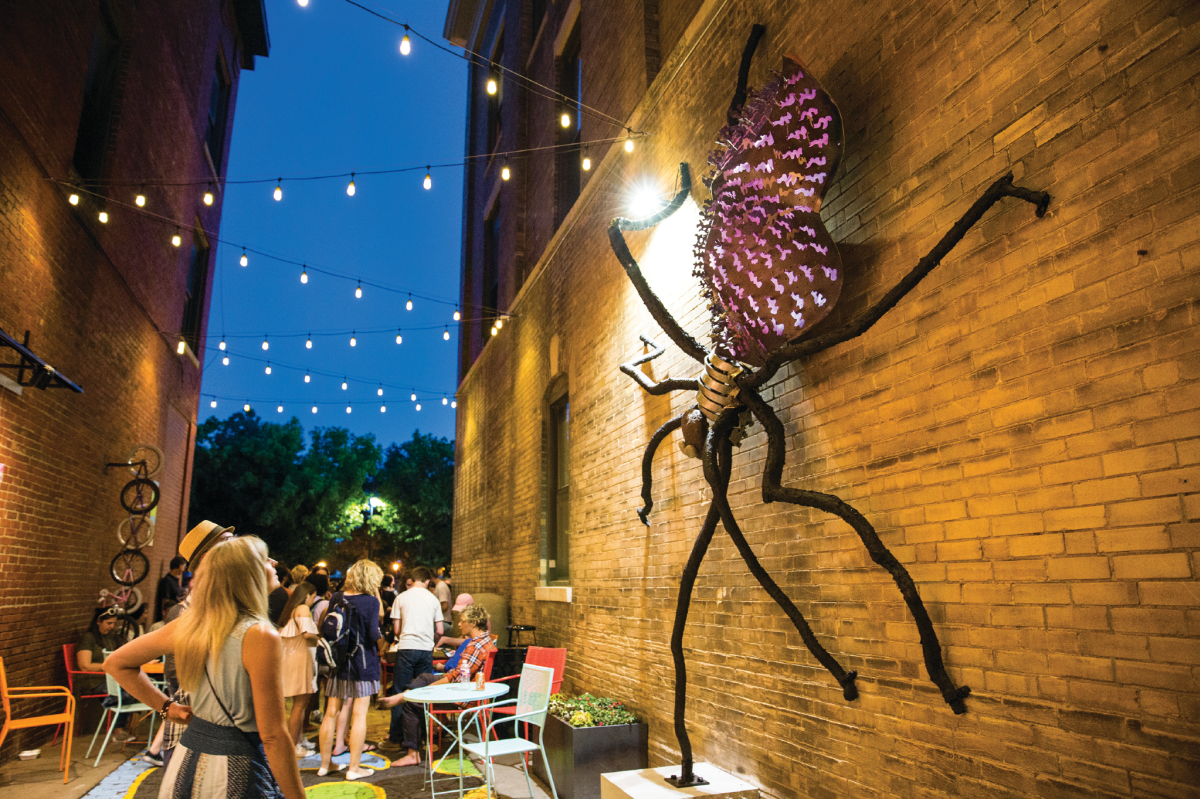 Peruse art
Just a couple blocks north of the arena, in the heart of downtown, you'll find Gallery XII, Wichita's longest running artists' cooperative art gallery. You can also find Gallery Alley and Envision Art Gallery inside Union Station. Wichita is a pipeline of creativity and expression. Some of the popular public art spots include:
Along the Arkansas River, you'll want to explore the Wichita Art Museum—the state's largest art museum devoted to American art—and indigenous art at the Mid-America All-Indian Museum, including the largest collection of Blackbear Bosin paintings.

Explore museums
Wichita has more than 30 museums and many are close to the arena. Depending on your interests, you might be interested in: Wichita-Sedgwick County Historical Museum, Kansas Sports Hall of Fame, The Kansas African American Museum, Museum of World Treasures, or any of the six Museums on the River, which cover art, culture, gardens, history, and science.
                                                                                                                                                                                Photo credit: Seth J. 
Take an urban art tour
As you explore downtown Wichita, you'll notice many businesses are adorned with murals representing ICT pride. You'll certainly see the Wichita flag while here and can recognize the symbol painted on storefronts, sides of buildings, billboards, trash cans, overpasses, and other random places throughout the city.
Take the family on a Public Art Tour, exploring the different kinds of free art exhibitions popping up around Wichita. From 31 bronze sculptures along Douglas Avenue to dozens of murals and paintings throughout downtown, Wichita artists are perfecting selfie-spots.
For a complete list of things to see and do, visit www.VisitWichita.com.