Whether you're the romantic kind seeking additional fun or are struggling with some ideas on how to celebrate Valentine's Day with your significant other, there are endless opportunities when you head to the heart of the city. From date activities to the perfect places to pick up those last-minute gifts, here is your complete guide to celebrating Valentine's Day in style. 
Last-Minute Gift Ideas
Luxurious Restaurants
Restaurants for Every Budget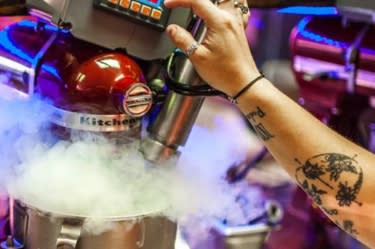 Local Events/Date Activities (Feb. 9-17)
For more date ideas and other events going on in Wichita around Valentine's Day, head to the calendar of events page.