Somehow Botanica Wichita finds new ways to add more lights to its Illuminations every year, and the annual holiday event continues to draw more attendees, too. We expect attendance to grow this year, coming off last season's appearance on USA Today's national list of top 10 "Best Botanical Garden Holiday Lights." Botanica Wichita was the only Midwest garden to make the list, voted on by USA Today readers.

The gardens are extending their annual fundraiser into the new year for the first time this year. Illuminations 2019 runs daily Nov. 29 through Jan. 4, excluding Dec. 24-25. We want to help everyone who attends have a fantastic experience – whether it's a return visit or your first time in this winter wonderland – so we've put together this complete guide to Illuminations.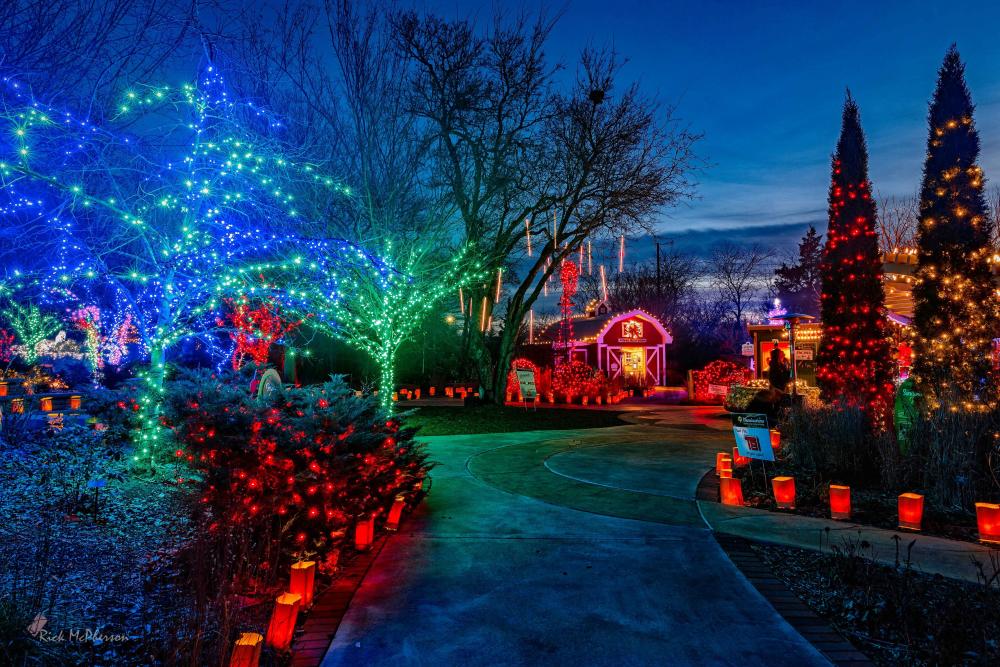 More than just lights
Botanica's garden areas are transformed with holiday displays totaling more than 2 million lights, 300 lighted trees, 8,000 holiday luminaries and snow (machine made for predictability). Many of the displays are choreographed with music to create light shows.

There's also live music, carolers, and holiday treats like hot cocoa, hot toddies, cider, lattes, s'mores, cookies, funnel cakes and more. Santa is here every night before Christmas, visiting and taking pictures with all of the children.

Be sure to check Botanica's schedule for special events like Supper with Santa and VIP Santa Visit, which carry an additional fee.
Save money; buy tickets in advance
Buying Illuminations tickets supports maintaining and growing the gardens. This is Botanica's biggest fundraiser of the year.

Illuminations tickets are $12 adults, $8 members, $8 children. It'll cost $1 more at the door, so buy your tickets online or at any local QuikTrip. Buying in advance will also help you avoid standing in line for tickets.

Illuminations hours are 5:30 to 8:30 p.m. Sunday through Thursday and 5:30 to 9:30 p.m. Friday and Saturday from Nov. 29 through Jan. 4. Remember that Botanica is closed on Christmas Eve and Christmas but open on New Year's Eve and New Year's Day.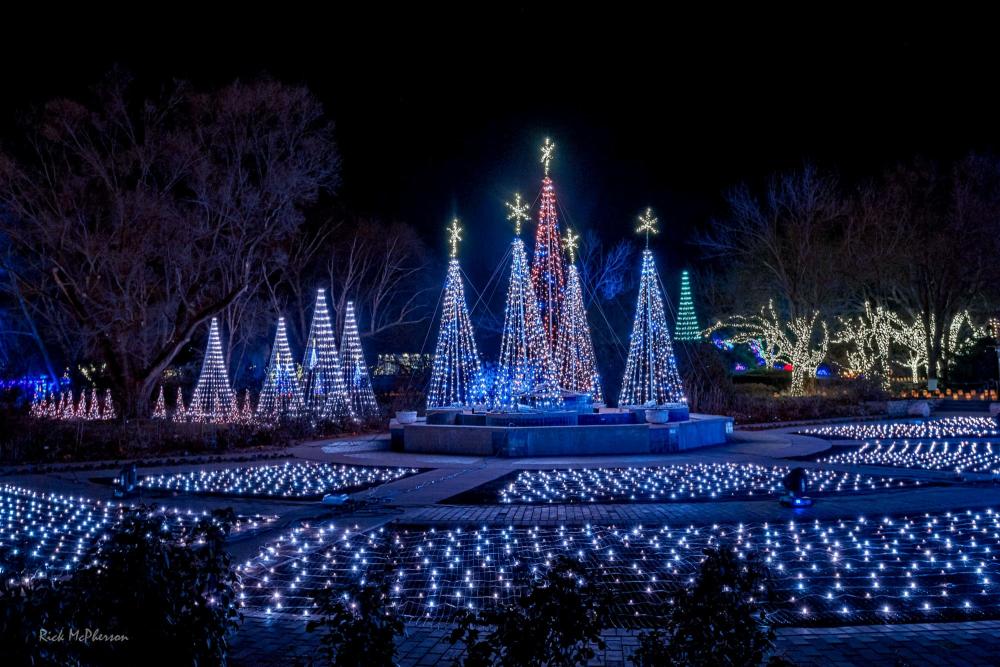 Additional parking options
During Illuminations, additional parking and shuttle service is available to make your arrival and departure as convenient as possible. Parking in one of their remote lots and either walking or taking the free shuttle to the Botanica gates (a south gate is added just for this event) will help you avoid vehicle congestion. Before heading to the gardens this year, check the Botanica Wichita website for new parking options and updates on parking conditions.
Pack your patience
Starting with the parking process, remember to be patient and kind when you attend Illuminations, especially if it's a busy weekend night. Historically, the crowds are a little lighter on weekdays, so attend then if you can. Strollers will be hard to push with the number of people on the sidewalks on busy nights.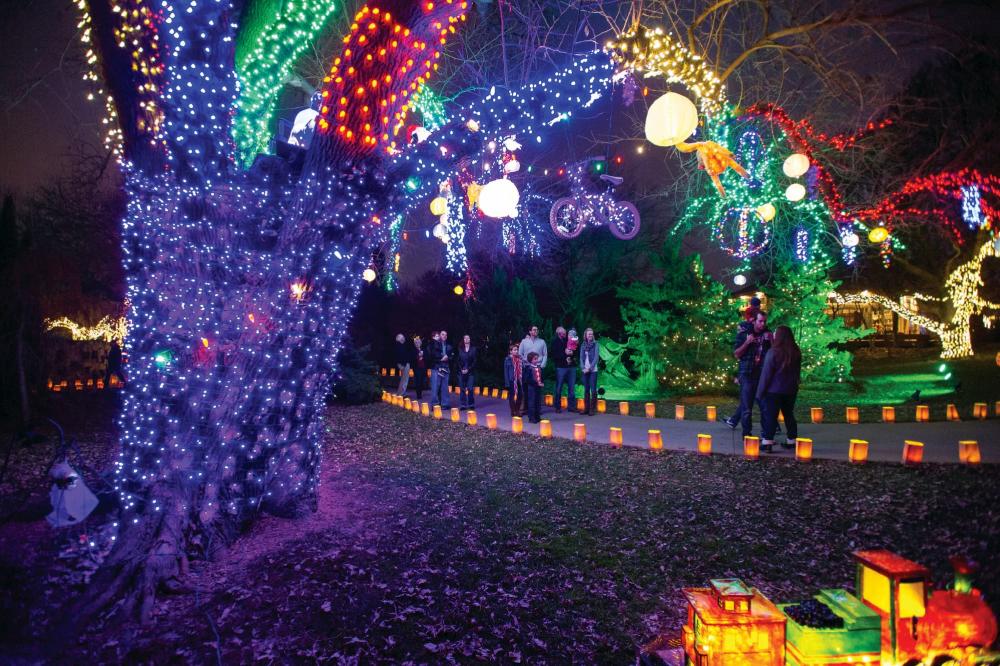 New for 2019
Every year there's something new and different, so if you've been before you're going to want to visit again. For 2019:
Botanica's newest feature, the Carousel Pavilion, will be open and you'll be able to see the restored 1949 Allan Herschell Company carousel that spent its career at Joyland until the amusement park closed in 2006. The 40-foot-wide carousel will spin with 588 LED lights that can create 16 million color patterns. Take a $3 ride to help support completion of the surrounding Carousel Garden.
The funky tree started with the leftover lights Botanica didn't have a home for and now it's one of the most talked-about displays of Illuminations and takes more than 80 hours to complete. Go check it out and try to find the bicycle and other items added new this year.
The monster head in the Downing Children's Garden gets a makeover after seven years. Look for new eyebrows and lights.
You'll find lighting updates throughout the gardens. Controllable, animated lighting has been part of Illuminations since 2009, and two years ago Botanica started experimenting with lights that move and create new effects, including visible searchlight beams in the sky. Last year, they purchased fixtures from a theatrical production company and this year they've weatherproofed them so they can use them even on rainy or snowy days. This year you'll see these lights further incorporated into the show for dynamic effects.
Illuminations is just one of the many Christmas light displays in Wichita to add to your Christmas lights tour. For other events happening during the holiday season, check out the calendar of events and plan your trip today!