Illuminations is not only one of the best places to see spectacular Christmas light displays in Wichita, the event is one of the top holiday light destinations in the Midwest.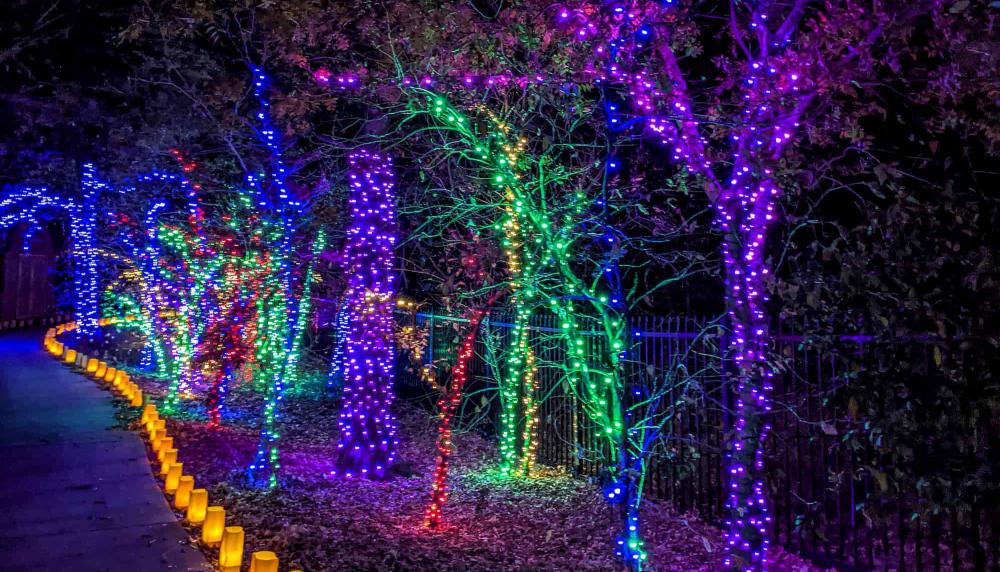 Held in the main gardens at Botanica Wichita from 5:30 to 9:30 p.m. starting Nov. 18 and running through Dec. 31, it includes more than 2 million lights incorporated into various astonishing displays. There are multiple light displays choreographed to music, candy cane lane and tree top forest in the Butterfly House, a funky tree that takes 80 hours to adorn with light sculptures, Santa's Village and so much more!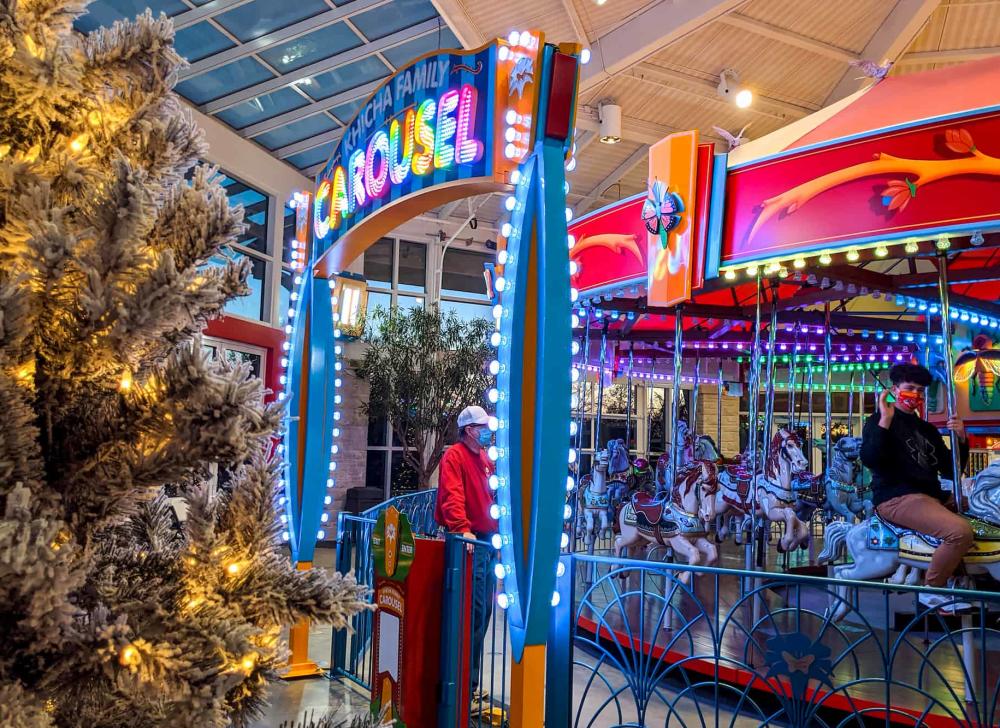 New for 2022
The gardens' staff and volunteers find new ways to add more lights and displays every year. Even though all the favorite features will still be viewable, new light displays keep the attraction fun and fresh for guests of any age. Here's what to expect this year:
The 62-foot-tall MEGA Christmas Tree is set to make its grand debut in 2022. Guests can bask in the holiday glow under one of the largest branched trees displays in the Midwest region. The tree will be programmed with festive images and set to various holiday songs.

More than just lights
From more than 300 lighted trees to more than 8,000 holiday luminaries, Botanica's garden areas are transformed into a winter wonderland. But there is more to Illuminations than just pretty lights.
Visit Santa nightly through Dec. 23. Kids are encouraged to bring a letter to Santa to drop off in his mailbox.
Enjoy creative holiday treats and dinner served by local food trucks. Warm up with hot coffee, cocoa or other specialty drinks. Snack on candy or popcorn and check out the merchandise for sale. All vendors accept credit/debit cards only; cash will not be accepted.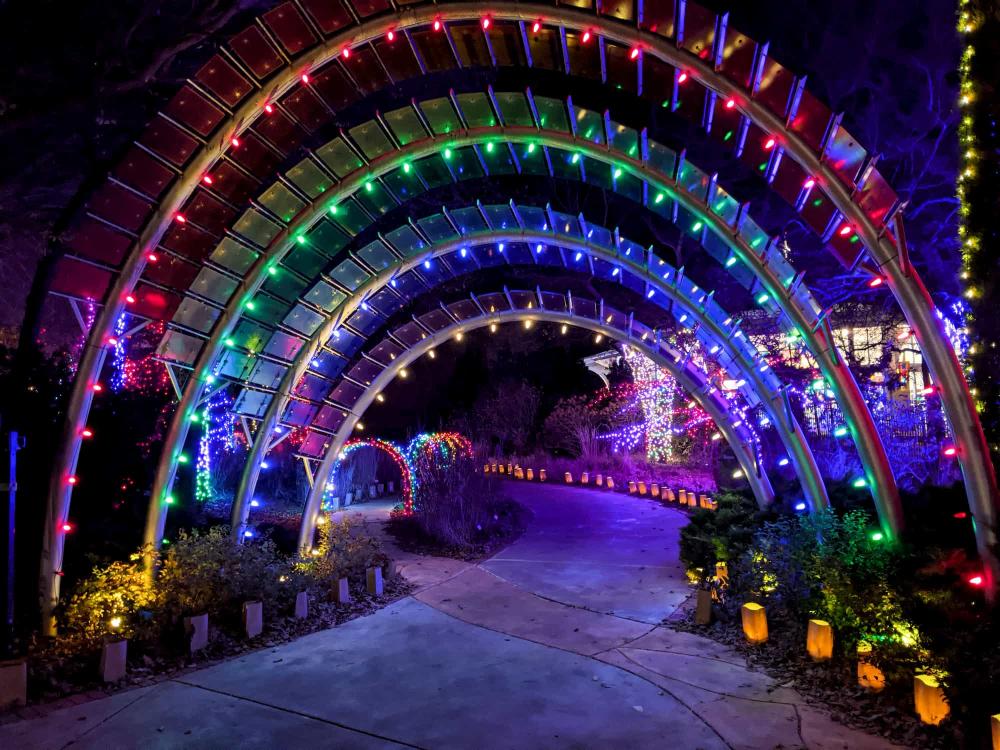 Tickets are timed & must be purchased in advance
As Botanica's biggest fundraiser of the year, buying Illuminations tickets supports maintaining and growing the gardens.
Tickets must be pre-purchased online from Botanica's website. No tickets will be sold at the gate. When purchasing online tickets, select the date and time you plan to attend and keep in mind that you must arrive within the 30-minute window on your ticket to enter. Print your tickets at home or simply pull up the barcode in the confirmation email on your phone when you arrive at the South Gate Entrance.
Illuminations tickets are $13 for adults, $9 for members and children younger than 12 and free for ages 2 and younger.
Illuminations hours are 5:30 to 9:30 p.m. nightly Nov. 18 through Dec. 31. Note that Botanica and Illuminations are closed Nov. 23-24 and Dec. 24-25 but open on Dec. 31.

Parking Options
All Illuminations guests should park in Lot A, the newest lot by the river across from the South Gate Event Entrance. There is a short walk to the South Gate Event entrance, which is where all guests for Illuminations must enter. Lot A is fully lit and will have security present all night long. 
More parking information for Illuminations can be found on the Botanica Wichita's website.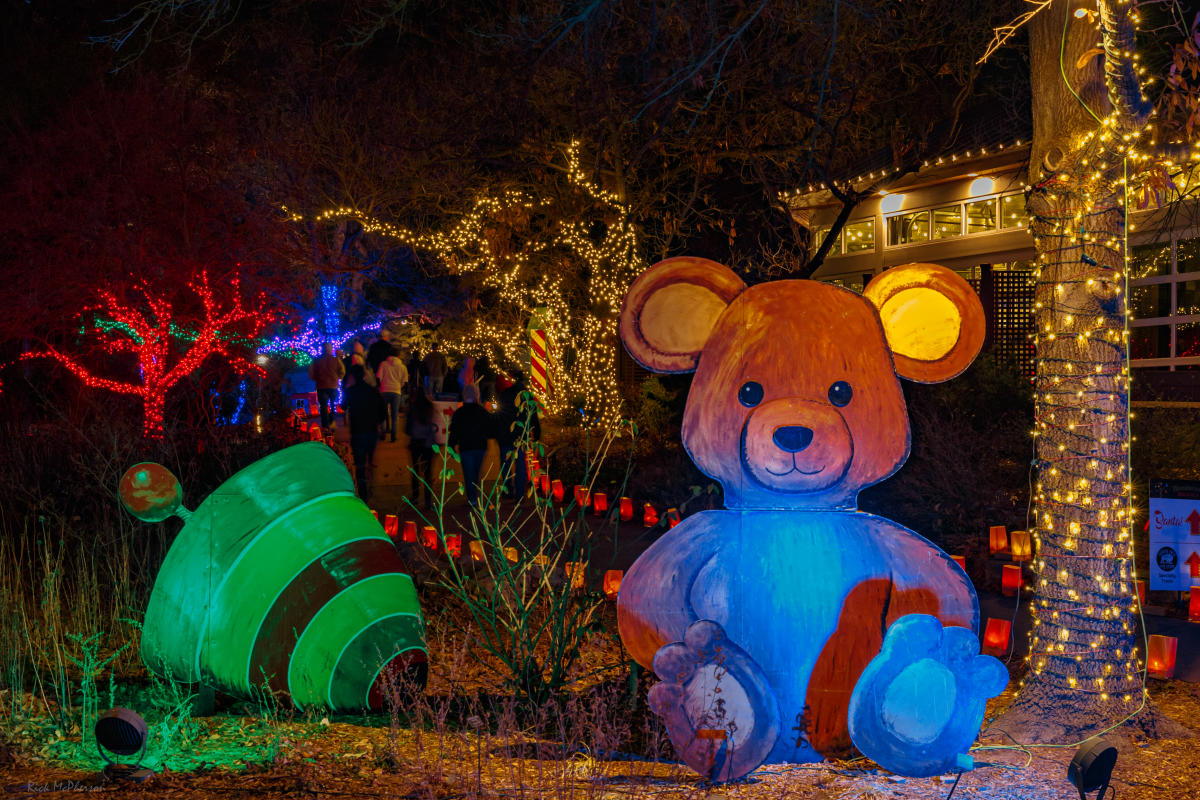 Pack Your Patience
As the crowds are predicted to be bigger than ever this year, remember to be patient and kind when you attend Illuminations, especially if it's a weekend night. Historically, the crowds are a little lighter on weekdays, so attend then if you can. Strollers will be hard to push with the number of people on the sidewalks on busy nights.
Enjoy Illuminations! Visit our calendar for other events to check out while you're exploring Wichita during the holiday season.