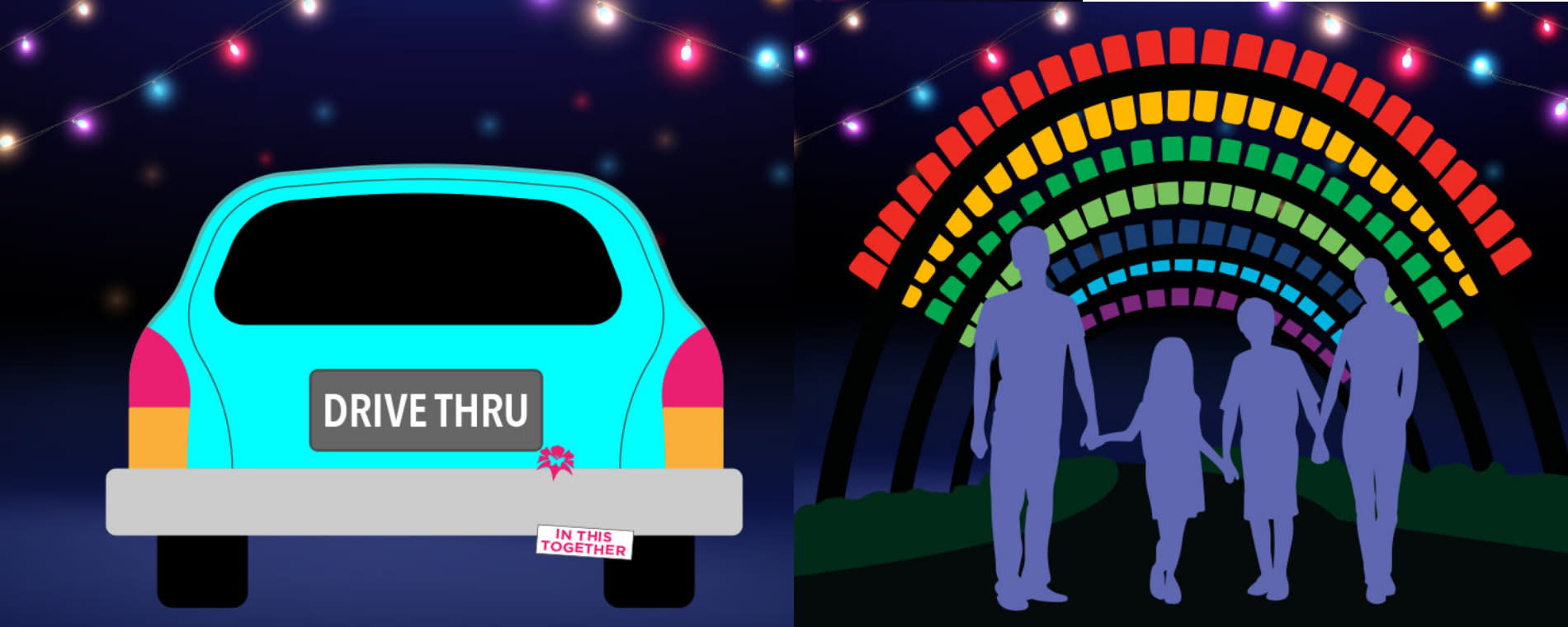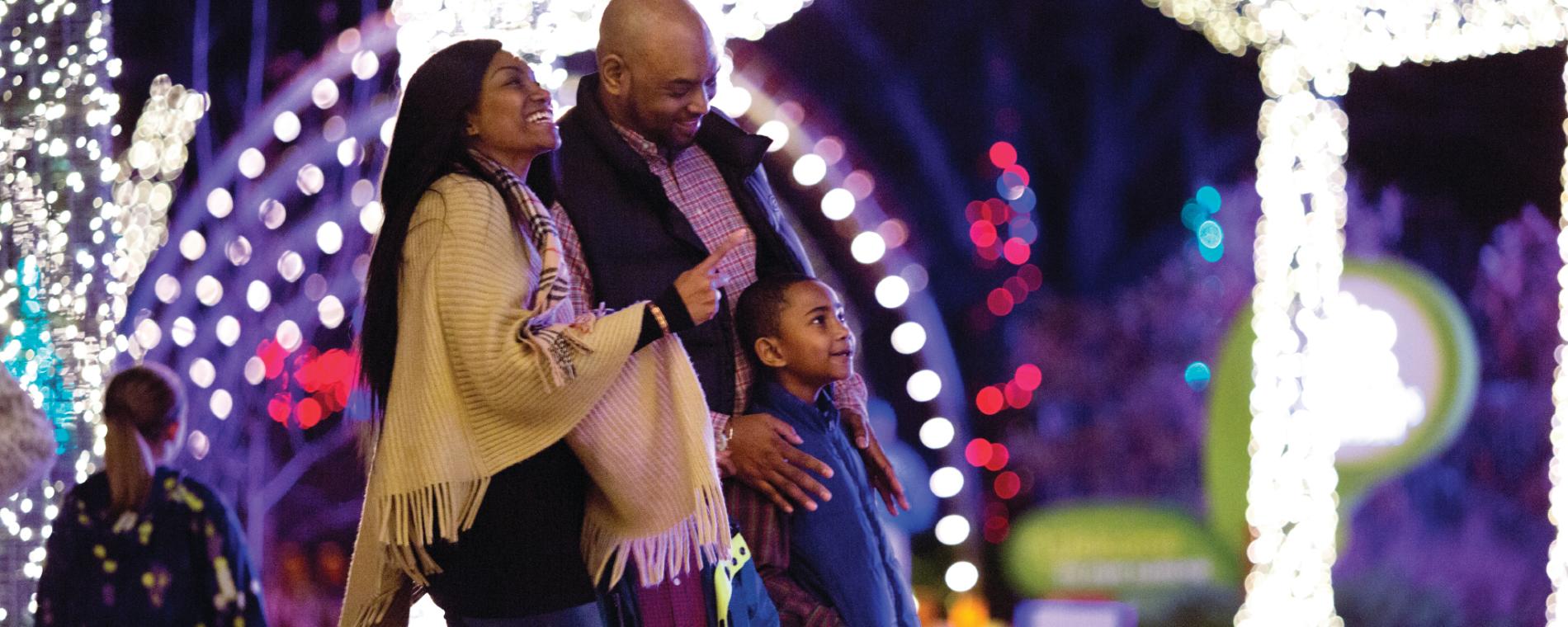 Back to Previous
Illuminations 2020 at Botanica Wichita
Various Time Slots November 14, 2020 | Botanica Wichita
Enter a true winter wonderland with a stroll or drive through Kansas' most grand Christmas light display. Botanica's Illuminations features more than 2 million lights glittering throughout the garden. Visitors will enjoy more than 300 lighted trees and feel the warm glow of 8,000 luminaries and 18 themed lit gardens. Illuminations is Botanica's largest fundraiser and this year more than ever they appreciate your support!
This year, two light display options will be available: A drive-through light display in the main parking lot (11/14-1/30), and a walk-through light display in the garden on the main path with time slots (11/14-1/9).
A limited number of tickets with timeslots will be sold to allow social distancing, masks are required throughout the gardens, and other precautions are being taken.
All tickets much be purchased online in advance - walk-ins not allowed.
Get Tickets
*Botanica is not required to issue refunds due to inclement weather for either light display.
Check out our list of the best places in Wichita to see Christmas lights to make the holiday complete! (2020 update coming soon)
Admission:

$9-13 Walk; $20-25 Drive

Days:

November 14, 2020 - January 30, 2021

2020-11-14 2021-01-30 17:30:00 Illuminations 2020 at Botanica Wichita <p>Enter a true winter wonderland with a stroll or drive through Kansas' most grand Christmas light display. Botanica's <strong><a title="Illuminations" href="https://www.visitwichita.com/events/annual-events/illuminations-botanica-wichita/">Illuminations</a></strong> features more than 2 million lights glittering throughout the garden. Visitors will enjoy more than 300 lighted trees and feel the warm glow of 8,000 luminaries and 18 themed lit gardens. Illuminations is Botanica's largest fundraiser and this year more than ever they appreciate your support!</p> <p>This year, two light display options will be available: A drive-through light display in the main parking lot (11/14-1/30), and a walk-through light display in the garden on the main path with time slots (11/14-1/9).</p> <p>A limited number of tickets with timeslots will be sold to allow social distancing, masks are required throughout the gardens, and other precautions are being taken.</p> <p><strong>All tickets much be purchased online in advance - walk-ins not allowed.</strong></p> <p><strong><a title="Get Tickets" href="https://botanica.org/illuminations/illuminations-tickets/?utm_source=visitwichita.com" rel="nofollow" target="_blank">Get Tickets</a></strong><br /><em>*Botanica is not required to issue refunds due to inclement weather for either light display.</em></p> <p>Check out our list of the <strong><a title="Best Places to See Christmas Lights in Wichita" href="https://www.visitwichita.com/blog/post/best-places-to-see-christmas-lights-in-wichita/">best places in Wichita to see Christmas lights</a></strong> to make the holiday complete! (2020 update coming soon)</p> 701 N. Amidon Wichita, KS America/Chicago
Back To Previous