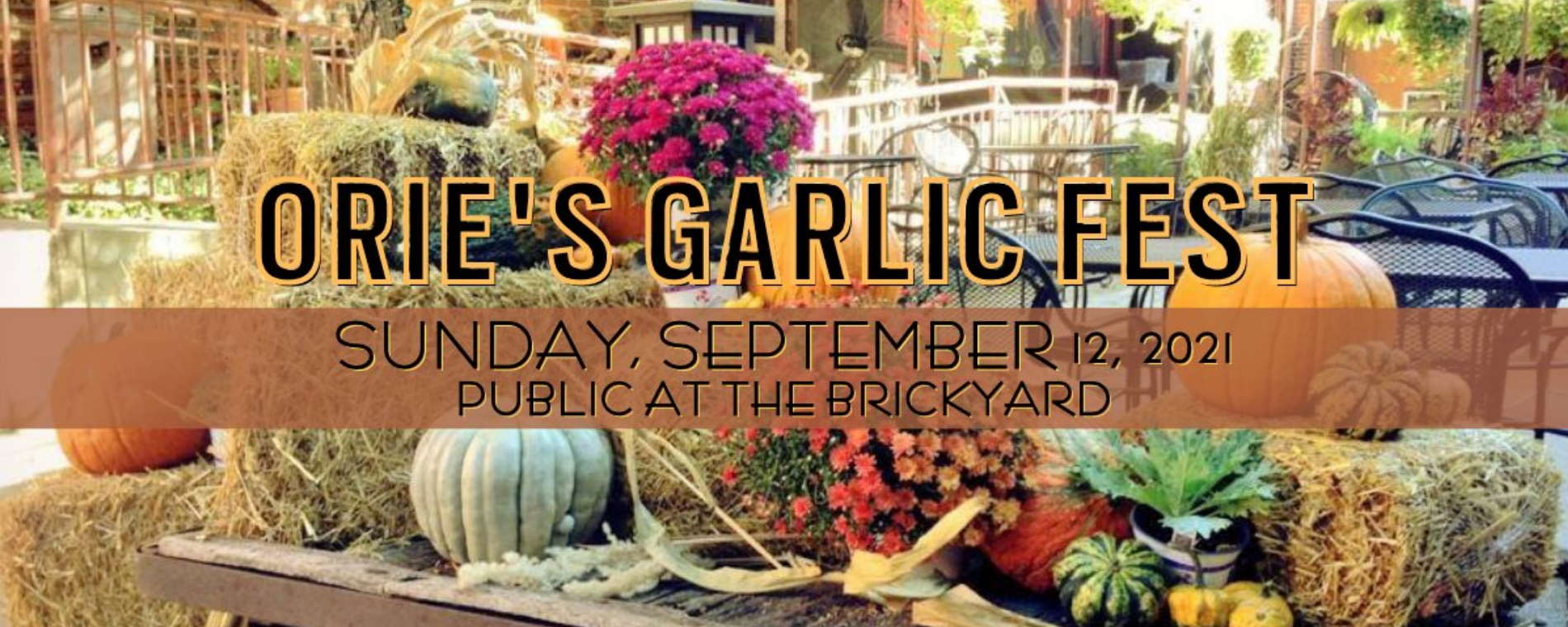 Orie's Garlic Fest 2021
The dates for this event have already occurred, please check back again for new dates.
This annual food festival celebrates all things garlic — with ready-to-eat garlicky grub, garlic beverages, garlic salts, seasonings, baked goods, honeys, jams, and more! Orie's Garlic Fest highlights the many facets of Wichita's local scene: artisans, makers, farmers and ranchers, musicians, and foodies of all kinds. Let's not forget the garlic! It's here you'll find the widest variety of premium grade, organically grown garlic bulbs for culinary use or fall planting.
Days:

September 12, 2021

>

Orie's Garlic Fest 2021 <p>This annual food festival celebrates all things garlic — with ready-to-eat garlicky grub, garlic beverages, garlic salts, seasonings, baked goods, honeys, jams, and more! <strong><a title="Orie's Garlic Fest" href="https://www.visitwichita.com/events/annual-events/ories-garlic-fest/">Orie's Garlic Fest</a></strong> highlights the many facets of Wichita's local scene: artisans, makers, farmers and ranchers, musicians, and foodies of all kinds. Let's not forget the garlic! It's here you'll find the widest variety of premium grade, organically grown garlic bulbs for culinary use or fall planting.</p> America/Chicago
Back To Previous