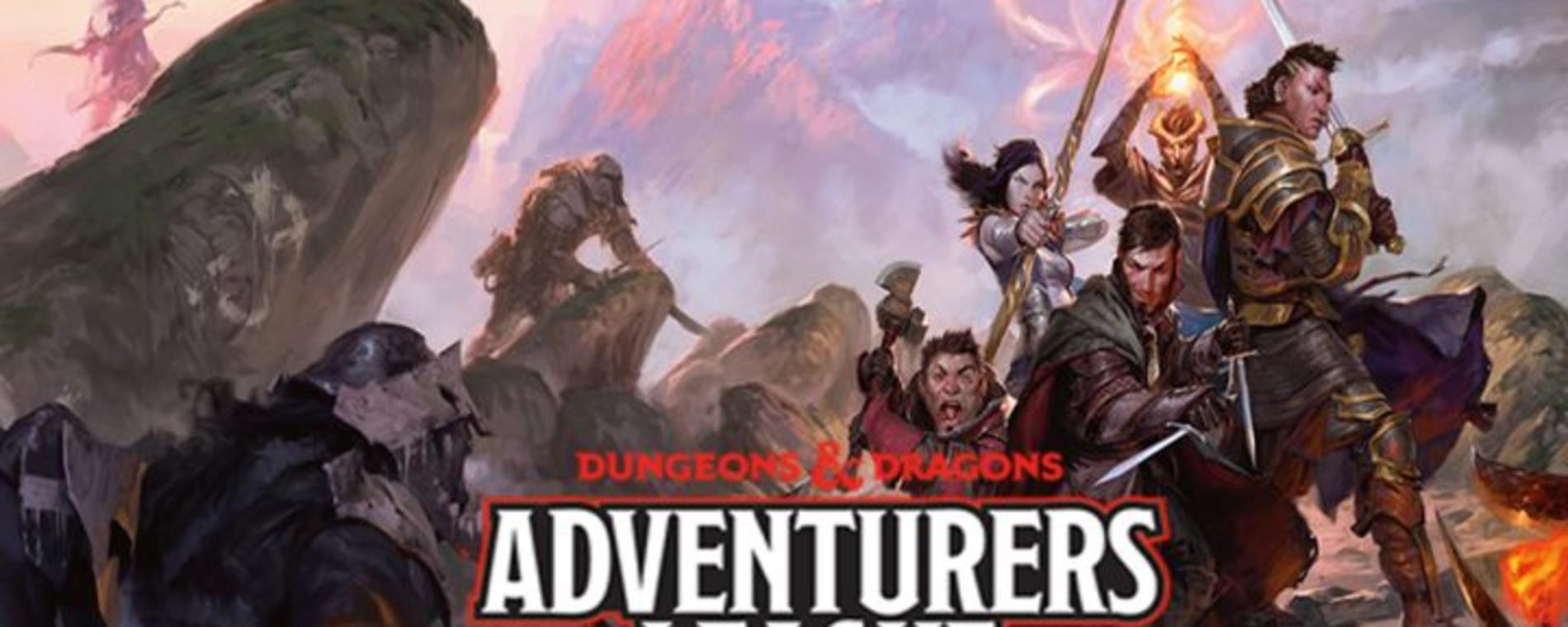 Tuesday D&D Adventures League at Headshots
06:00 PM, April 22, 2025 | Headshots Bar & Grill
Adventures new and old gather in the tavern for adventures! Learn to play your first Dungeon and Dragons game or gather your experienced comrades and embark on a new quest. Player Sheets, Dice, & Campaigns provided.
Headshots now sells a wide selection of D&D miniatures, books, dice, dungeon tiles, monsters, & hobby materials. All players receive 10% off any retail purchase for playing games at Headshots.

Now Available:
Souvenir Polished Oxen Drinking Horns with Iron Ring Stand available for purchase! Includes your first fill of honey mead, plum wine, red ale, thunder blonde ale, or soda. Your souvenir to keep this season!
Reservations are recommended, but not required. Space is limited. Visit headshotsbar.com to reserve your seats today.
Headshots Events require normal just $5 day pass - Events Free for all members. Day pass includes unlimited access to thousands of video games and board games as well as daily events. Ask an associate for details. If you are under the age of 21, you must be accompanied by a 21 or older supervisor. Join the fun!
Admission:

$5

Recurrence:

Recurring every 100 weeks on Tuesday

>

2025-04-22 Tuesday D&D Adventures League at Headshots <p>Adventures new and old gather in the tavern for adventures! Learn to play your first Dungeon and Dragons game or gather your experienced comrades and embark on a new quest. Player Sheets, Dice, &amp; Campaigns provided.</p> <p>Headshots now sells a wide selection of D&amp;D miniatures, books, dice, dungeon tiles, monsters, &amp; hobby materials. All players receive 10% off any retail purchase for playing games at Headshots.</p> <p><br><strong>Now Available:</strong></p> <p>Souvenir Polished Oxen Drinking Horns with Iron Ring Stand available for purchase! Includes your first fill of honey mead, plum wine, red ale, thunder blonde ale, or soda. Your souvenir to keep this season!</p> <p>Reservations are recommended, but not required. Space is limited. Visit headshotsbar.com to reserve your seats today.</p> <p>Headshots Events require normal just $5 day pass - Events Free for all members. Day pass includes unlimited access to thousands of video games and board games as well as daily events. Ask an associate for details. If you are under the age of 21, you must be accompanied by a 21 or older supervisor. Join the fun!</p> 2120 N Woodlawn Ste 324 Wichita, KS America/Chicago
Back To Previous