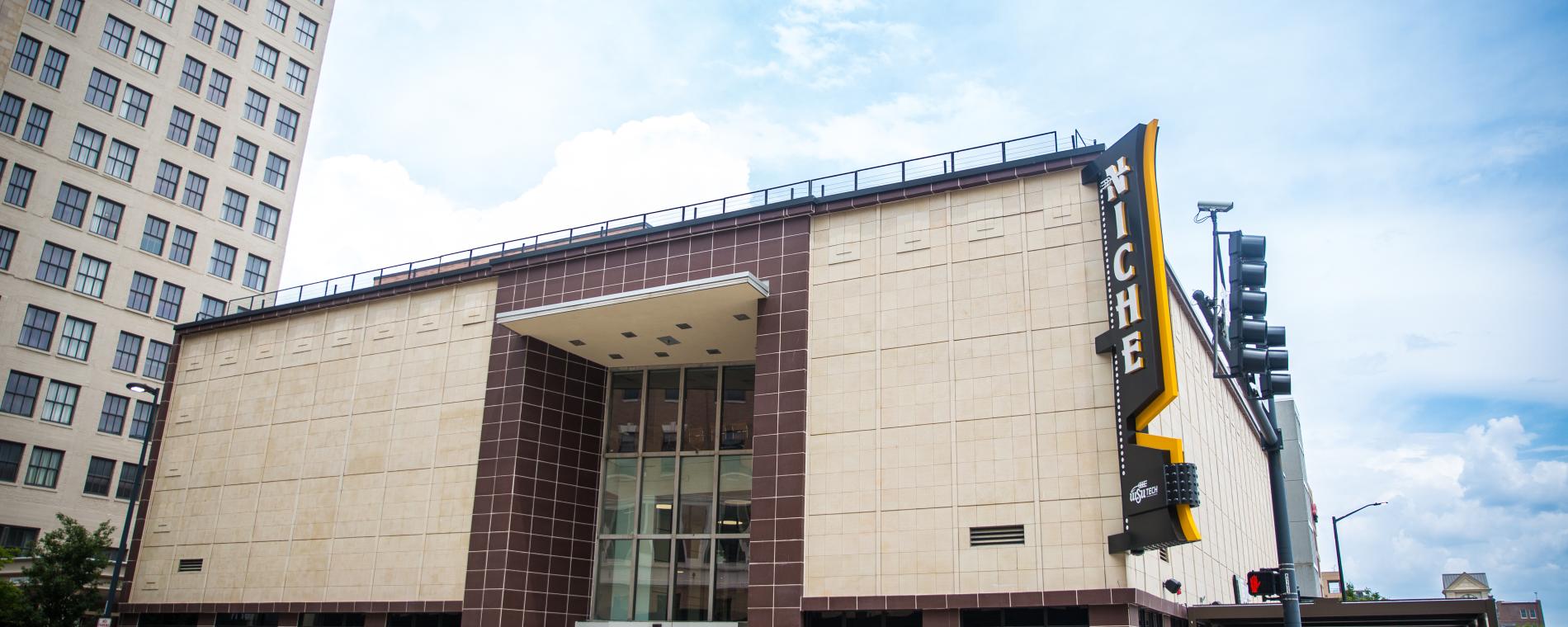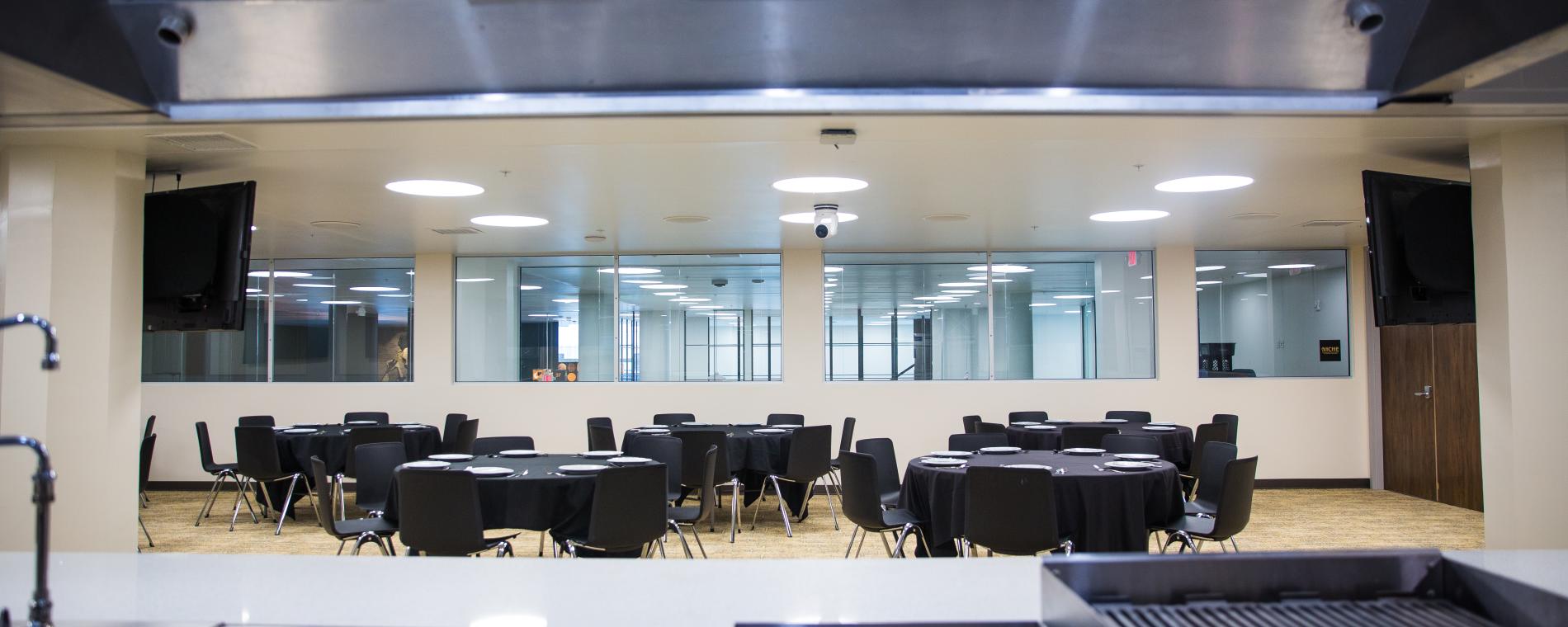 National Institute for Culinary and Hospitality Education (NICHE)
WSU Tech's National Institute for Culinary and Hospitality Education (NICHE) is a multifaceted entity combining innovative curriculum with business operations to create synergistic learning outcomes for students and a highly skilled and passionate workforce that will not only benefit NICHE but Wichita itself.
Our mission is to celebrate and enhance our culinary landscape, and our founding principles are sustainability, accessibility, and innovation.
NICHE Food Hall: Wichita's newest food destination that will take your taste buds on a remarkable journey. Immerse yourself in a vibrant culinary paradise as you explore our inviting space, featuring two exceptional restaurants and five diverse and tantalizing Food Hall eateries. Whether you're seeking a fine dining affair or a casual and cozy setting, our restaurants offer unique dining experiences that showcase culinary excellence. Step into the Food Hall and prepare to be delighted by an array of options, from artisanal sandwiches to globally inspired street food, each eatery offering a distinct and exciting menu that will satisfy even the most discerning palates. The Food Hall at NICHE brings together the best of Wichita's culinary scene, providing a dynamic and immersive dining experience that celebrates the art of food. Come and discover the flavors that await you in this culinary haven.
The Envision Bistro at NICHE: The Envision Bistro is a student-operated eatery grounded in the mission and founding principles of NICHE. Our mission is to celebrate and enhance our culinary landscape. Wichita and Kansas have unique, authentic traditions that can't be found elsewhere. The culinary traditions brought by groups such as Volga Germans, Mennonites, Lebanese, and Vietnamese, and how these cuisines adapted to common ingredients of Kansas, have created something special here that is worth celebrating. Through our founding principles of sustainability, accessibility, and innovation, we incorporate local and seasonal ingredients founded in our local traditions to imagine new creative dishes.
Student work experience: Throughout their two-year associate's program, our students receive over one thousand hours of culinary lab instruction (actual time in the kitchen). But in addition to this, all of our students have the opportunity to work in the Bistro, Food Hall, events, and catering. The pressures and timing of a bustling kitchen or large-scale banquet are impossible to duplicate in a lab environment, which is why we consider this real-world experience to be essential in preparing them for the workforce.
The Venues at NICHE: Experience a world of versatile and captivating venues at NICHE, designed to cater to all your event needs. From the elegant event center and Rooftop Terrace at Henry's Place to the cutting-edge Envision Innovation Kitchen and Bistro, the breathtaking Michael Observation Deck, the dynamic Cargill Culinary Theatre, and the functional Conference Room, NICHE offers an unparalleled range of spaces to suit any occasion. Whether you're planning a corporate event, a wedding reception, a business meeting, or a culinary showcase, our venues provide the perfect backdrop, equipped with state-of-the-art amenities and staffed by professionals dedicated to creating extraordinary experiences. Discover the possibilities that await you at NICHE and let us transform your event into an unforgettable masterpiece.