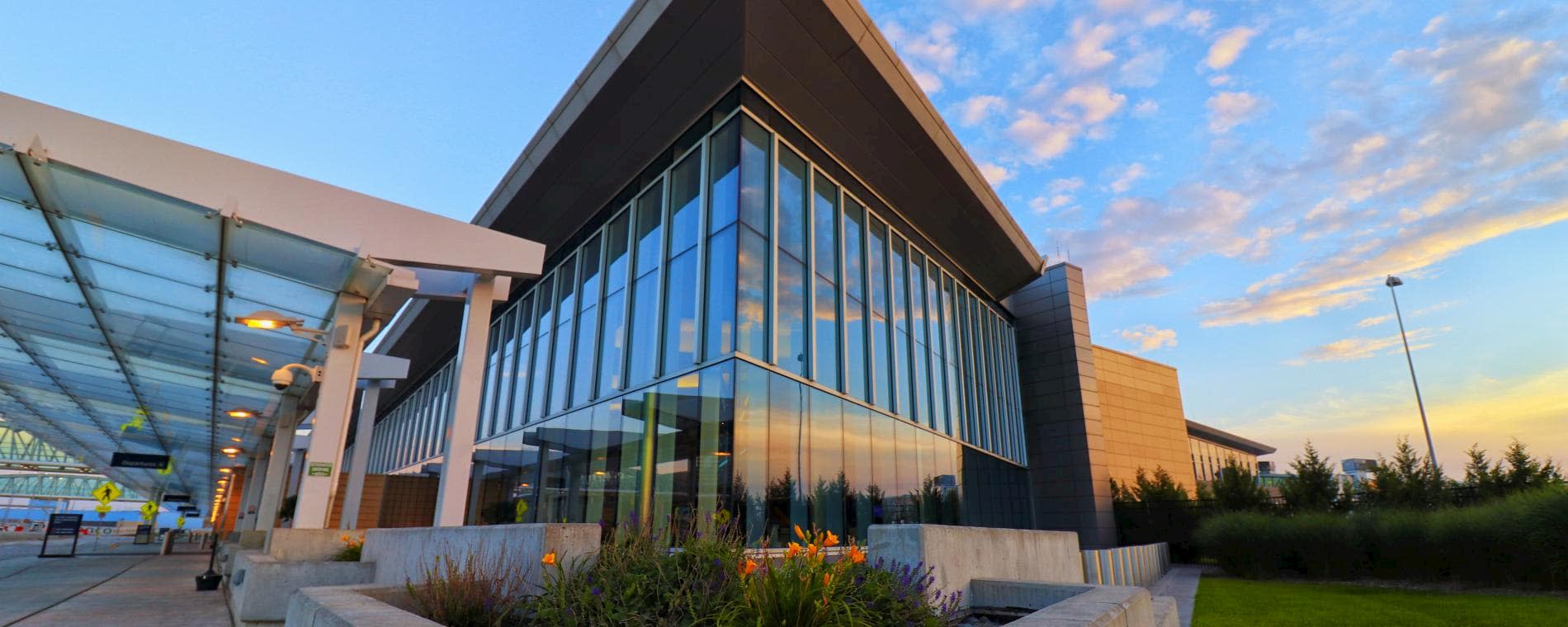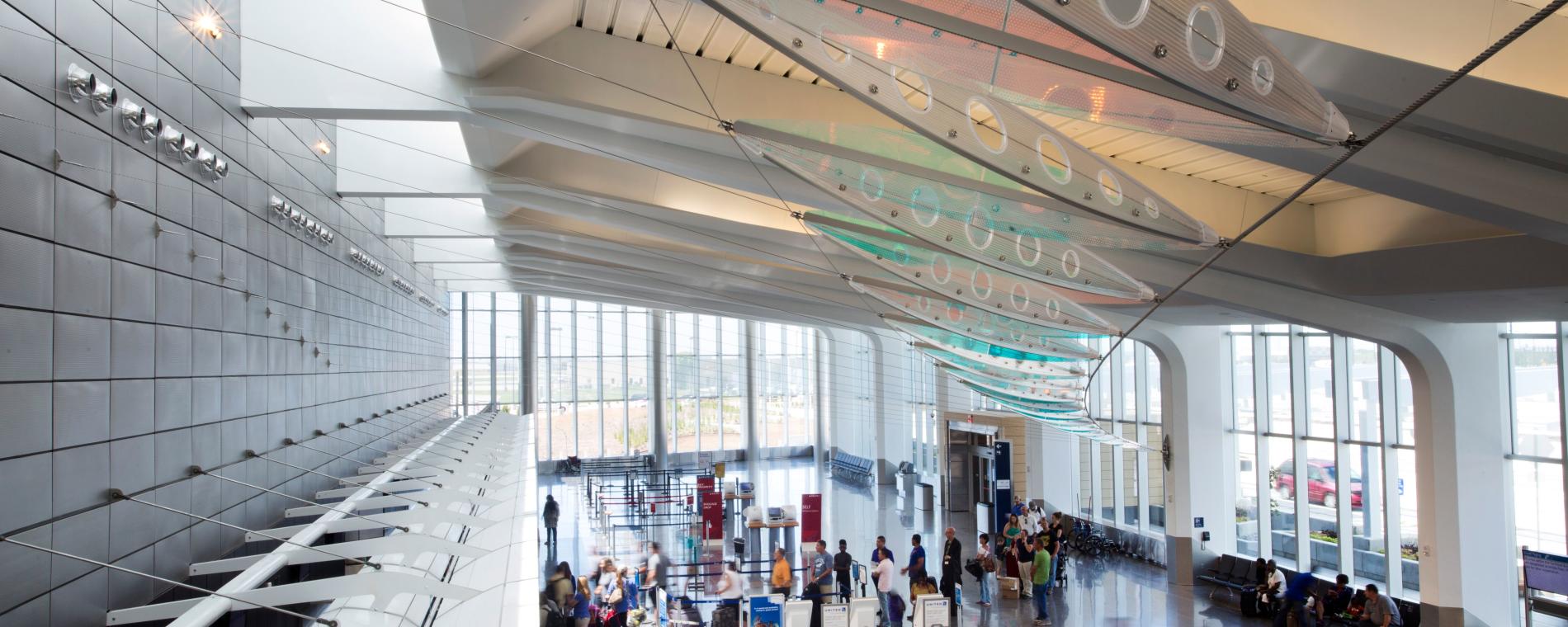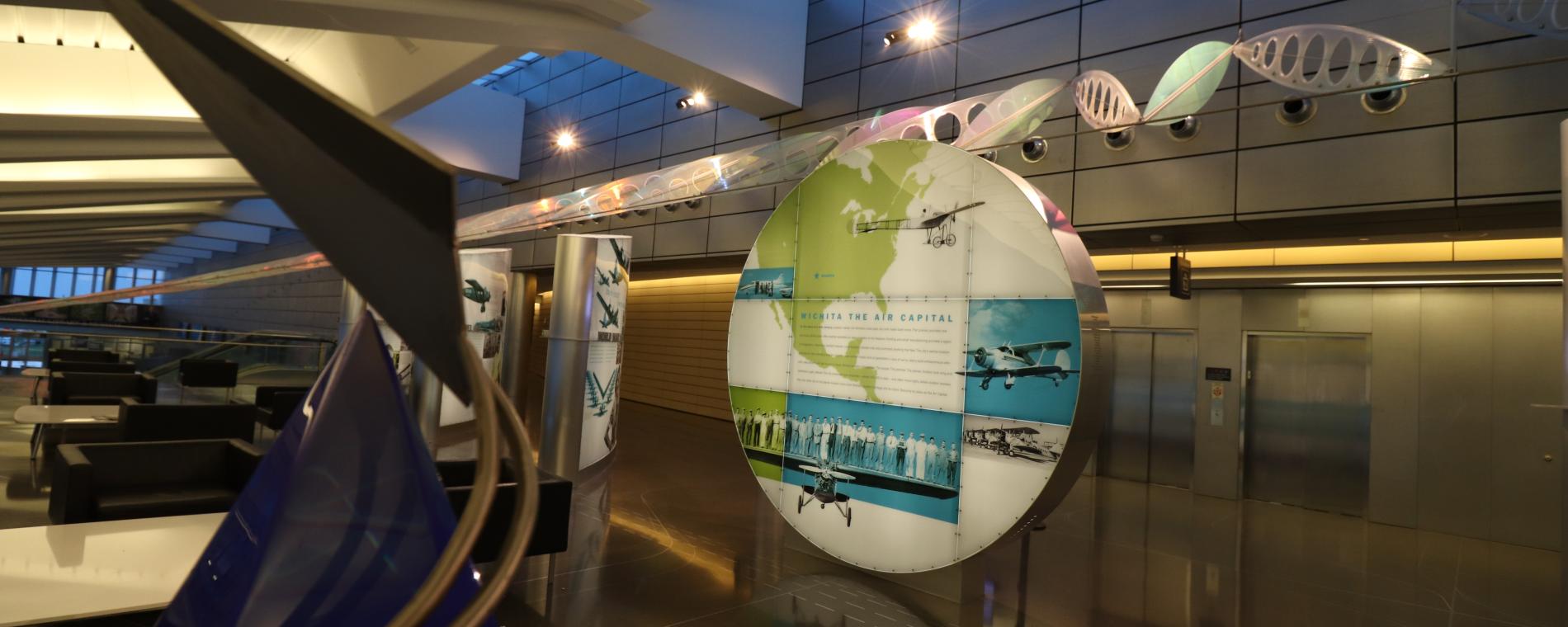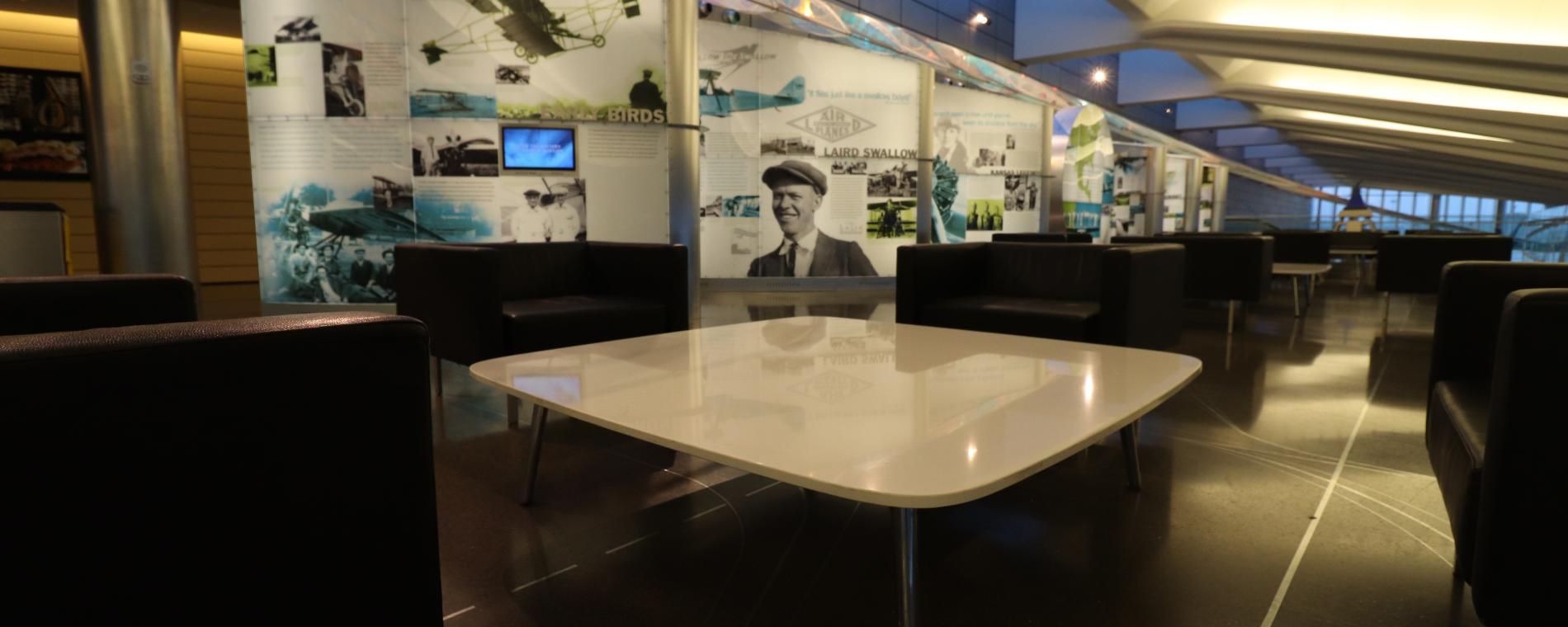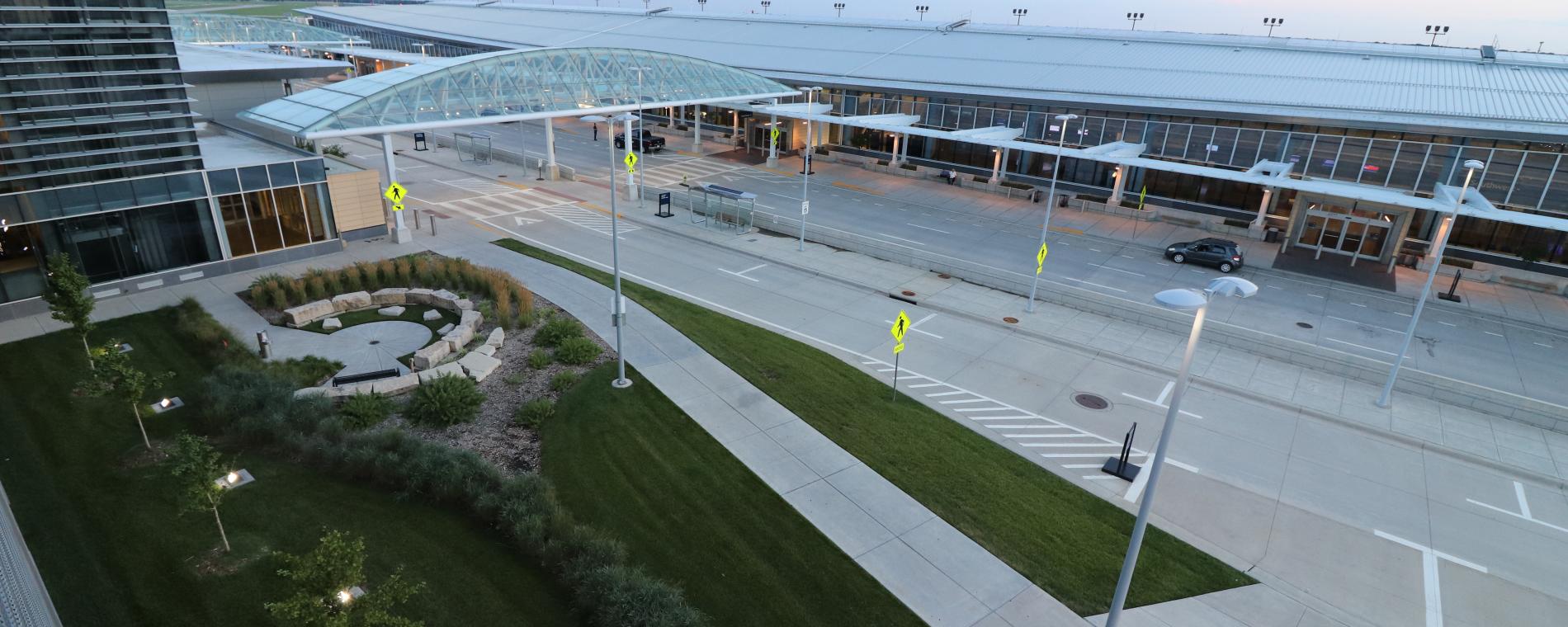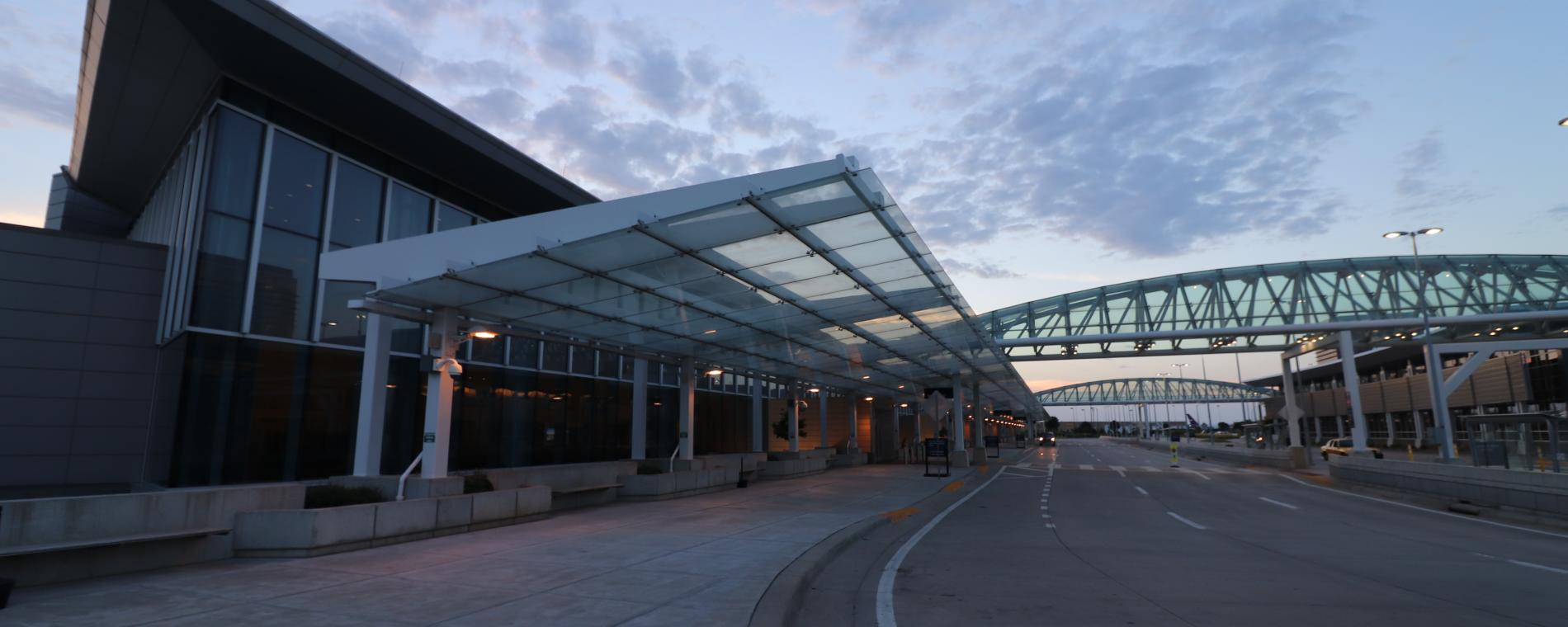 Wichita Dwight D. Eisenhower National Airport
Formerly known as Wichita Mid-Continent Airport, Wichita Dwight D. Eisenhower Airport changed names in 2014 in honor of the Kansas native and 34th president. This came right before a brand new, 2-story terminal was constructed in 2015 with modern architecture and elements highlighting Wichita's position as the Air Capital of the World. The busiest and largest airport in Kansas is only 7 short miles from downtown Wichita.
The Wichita airport was voted 3rd Best Small Airport in USA Today's national Readers' Choice poll in 2020 for high percentage of on-time departures and high passenger approval ratings on parking facilities, ease of security, cleanliness, rental car facilities, and concessions. In 2019, the airport set a new passenger record for the third consecutive year as a result of decreased fares and increased service.
Choose from one of several airlines serving Wichita with 13 nonstop destinations - Alaska Airlines, Allegiant Air, American Airlines, American Eagle, Delta Air Lines, Delta Connection, Frontier Airlines, Southwest Airlines, United Airlines, and United Express.