There's something for everyone among the nearly 150 parks and 5,000 acres of land comprising the Wichita park system. From small greenways and major parks to an urban forest system, residents and visitors can enjoy all types of recreation and nature plus hidden treasures you might not expect to find.
Discover unique family-friendly activities, art and history experiences, can't-miss nature and hiking trails, free wildlife habitats and other unexpected adventures. Below is a list of where you can find some of the hidden gems in Wichita parks. Start exploring!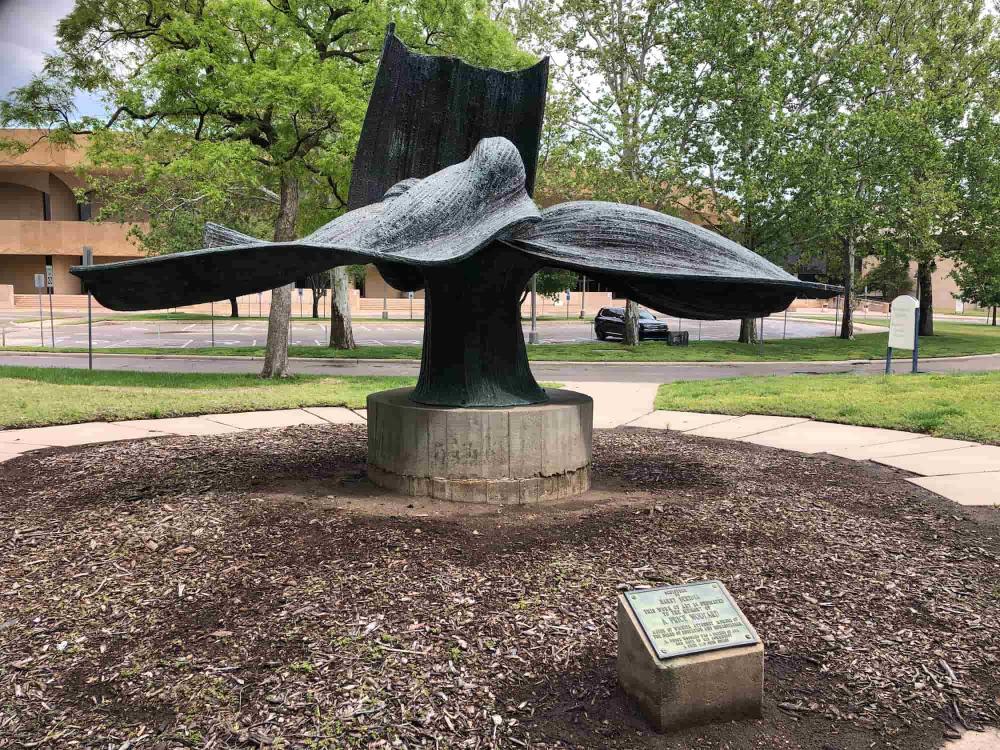 A. Price Woodard Park
This park is named after a former Wichita mayor and showcases several bronze sculptures dating back to 1975. Housing the city's only fully lit decorative fountain, this park is located close to the Arkansas River near Douglas Avenue & Waco Street.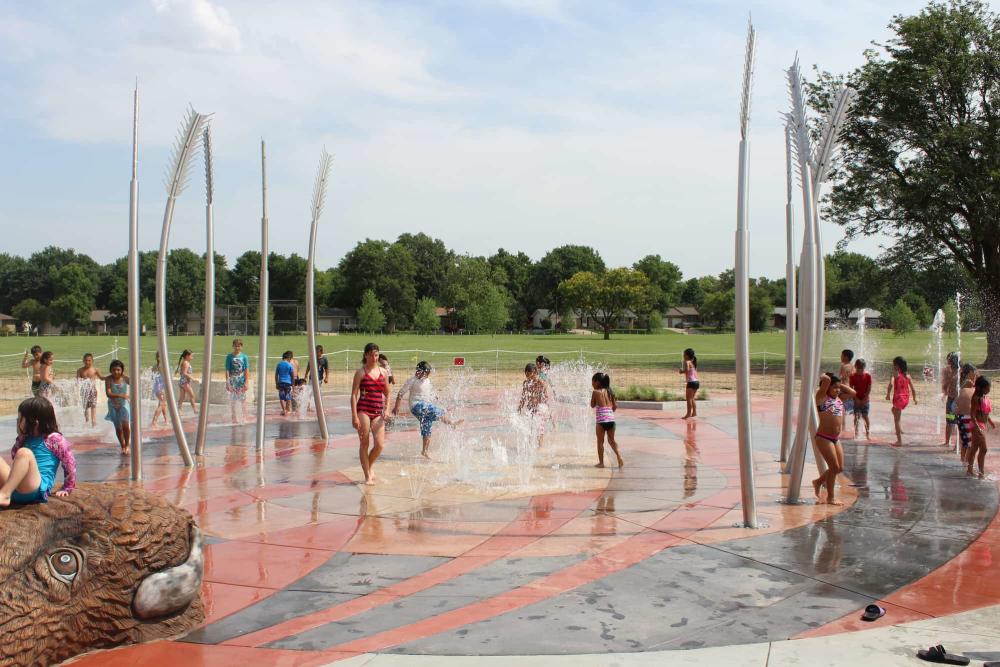 Buffalo Park
In addition to a sprawling playground, children will love the water playground and splash pad area at this park. The large buffalo head kids can climb on in the middle of the spraying fountains make this park unique. This is one of the newest of Wichita's 10 splash pads, which are free and open to the public from Memorial Day weekend through October. Buffalo Park is on the west side of town near Central Avenue & Maize Road.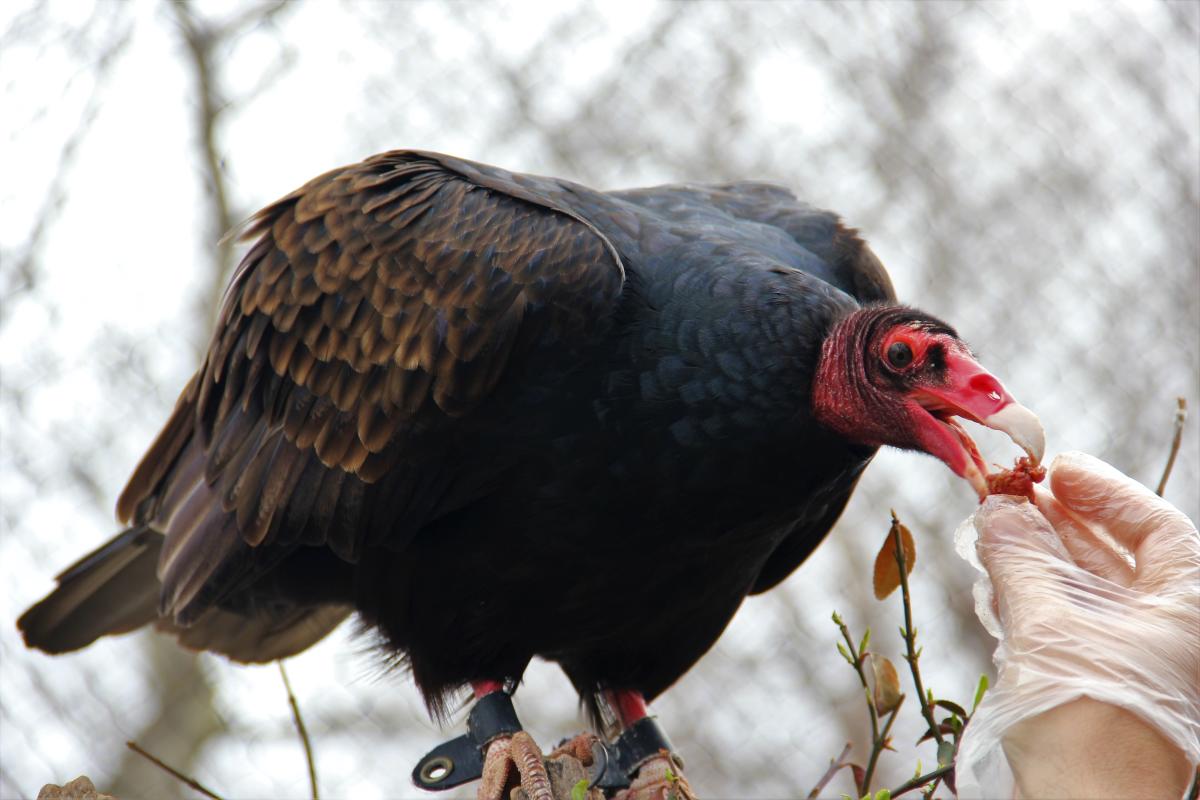 Central Riverside Park
Perhaps one of the most popular parks in Wichita, Central Riverside Park is home to the Kansas Wildlife Exhibit, a free exhibit featuring more than 25 species of animals. Visitors can see beavers, a red fox, a porcupine, mink, a bobcat, hawks, owls and various birds all native to Kansas. It's open year-round and you can catch feeding time at noon daily. Riverside Park also offers gorgeous artwork and floating sculptures in the pond, bronze sculptures dating back to 1926, the Spanish-American War Memorial and a solar calendar known as Wichita's "mini Stonehenge." See interesting architecture in the form of a gazebo and pagoda, and visit Celebration Plaza to cool down in the summer at the interactive fountain/splash pad. The park is located near Central Avenue & Nims Street.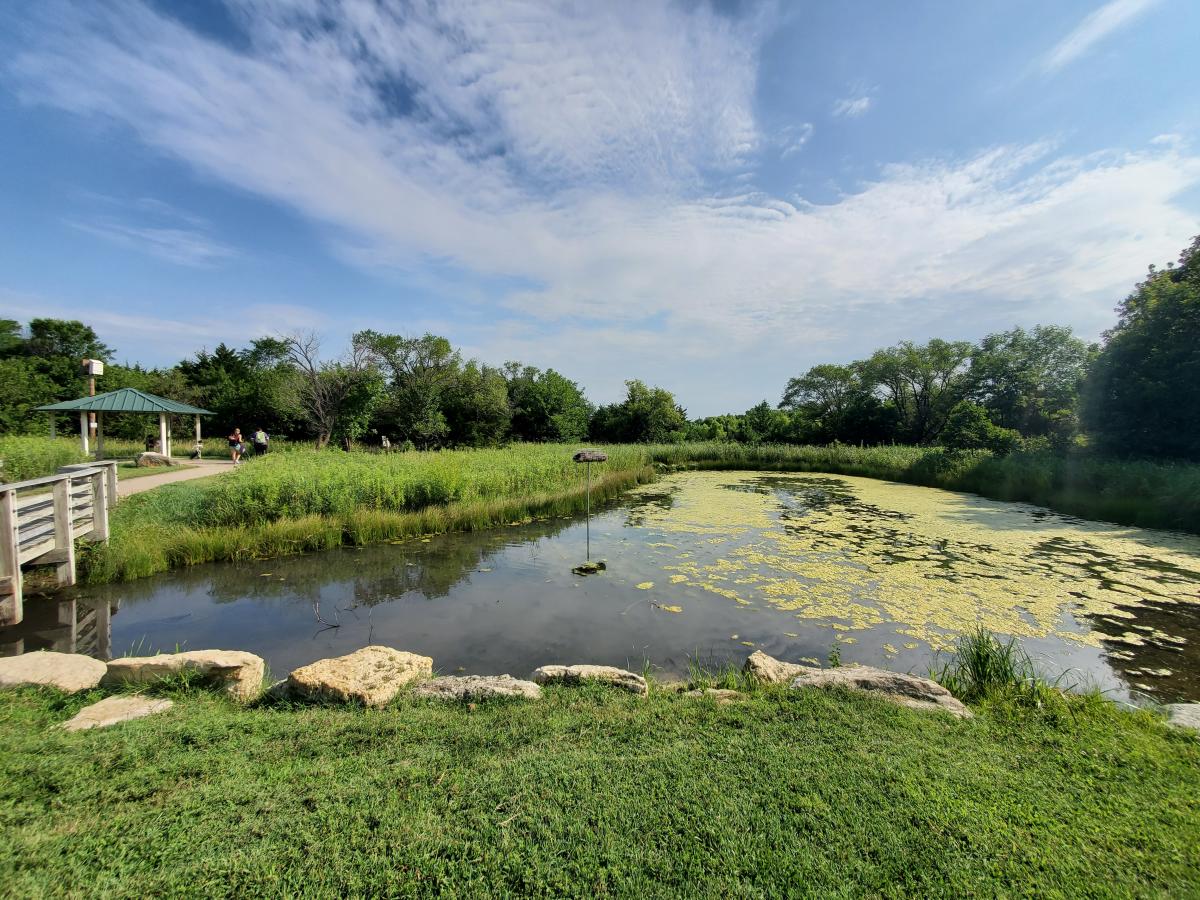 Chisholm Creek Park
This park is home to the free Great Plains Nature Center and a natural habitat for many Kansas species. It includes a wetlands area, natural prairie grasses and 2-mile walking path full of various metal sculptures. It's one of a dozen Wichita parks to be designated as Wichita Wild Habitat Areas. The park and nature center are near East 29th Street North and Woodlawn Boulevard.

College Hill Park
This neighborhood park has been around since 1925 and includes one of Wichita's most beloved community pools. Each summer, patrons and their dogs are allowed to dive in during the Dog Days of Summer after the regular swimming season ends. The park is near Douglas Avenue & Clifton Street.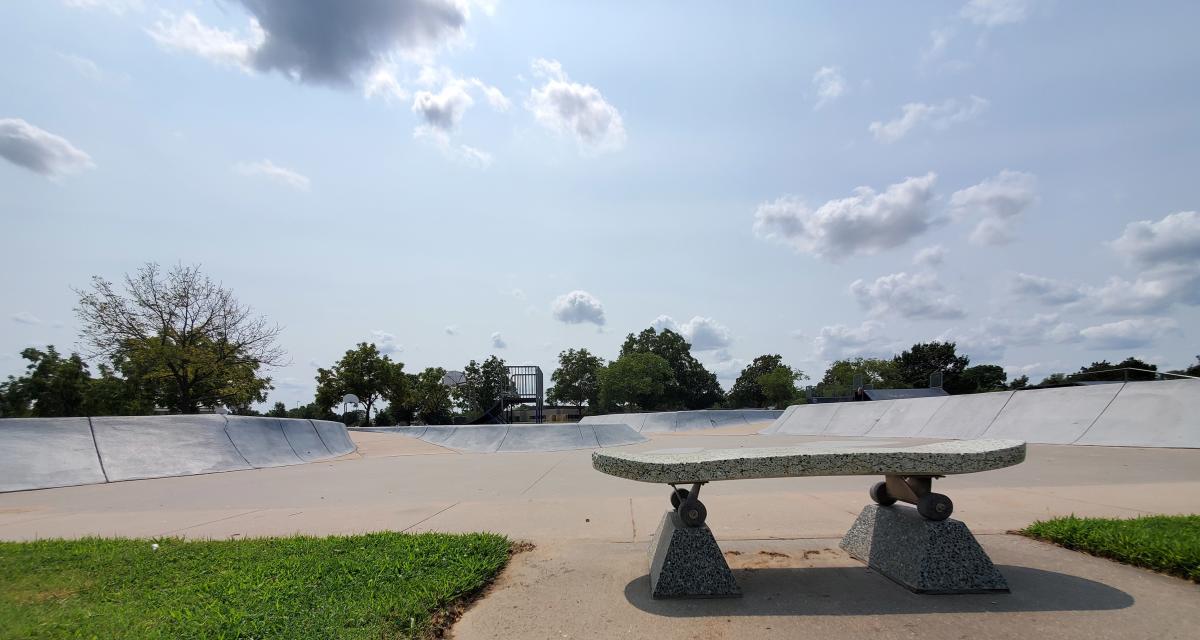 Edgemoor Park
Equipped with a full recreation center and the Ryan Woodward Memorial Skatepark, this 25-acre park is where skaters of all experiences can go to practice their jumps and tricks. Built in 2007, it's great for beginners and skaters with intermediate skills. It is near Edgemoor & 9th streets.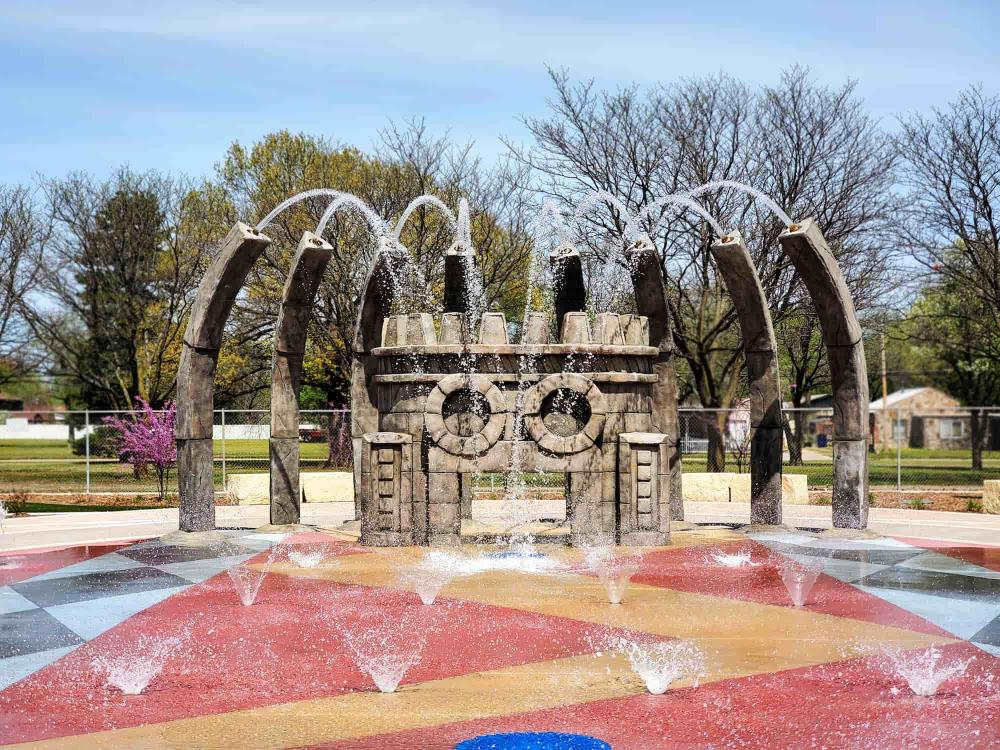 Evergreen Park
In addition to a recreation center and playground, Evergreen Park is home to one of the newest of Wichita's 10 splash pads, which are free and open to the public from Memorial Day weekend through October.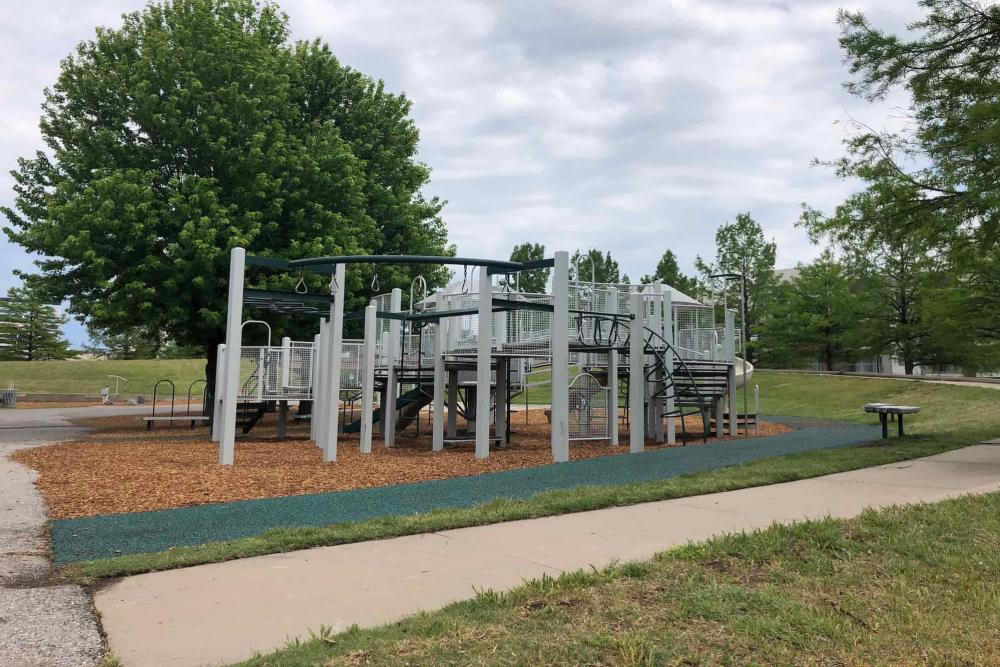 Exploration Park
Exploration Park is an extension of Wichita's Exploration Place science center, located right on the bank of the Arkansas River. Visitors can hang out and observe Kansas wildlife in the rain garden, play in a giant sandbox, climb on a jungle gym and enjoy walking trails. While you're there, go on the hunt for the elusive Wichita Troll, hiding somewhere near the Keeper of the Plains.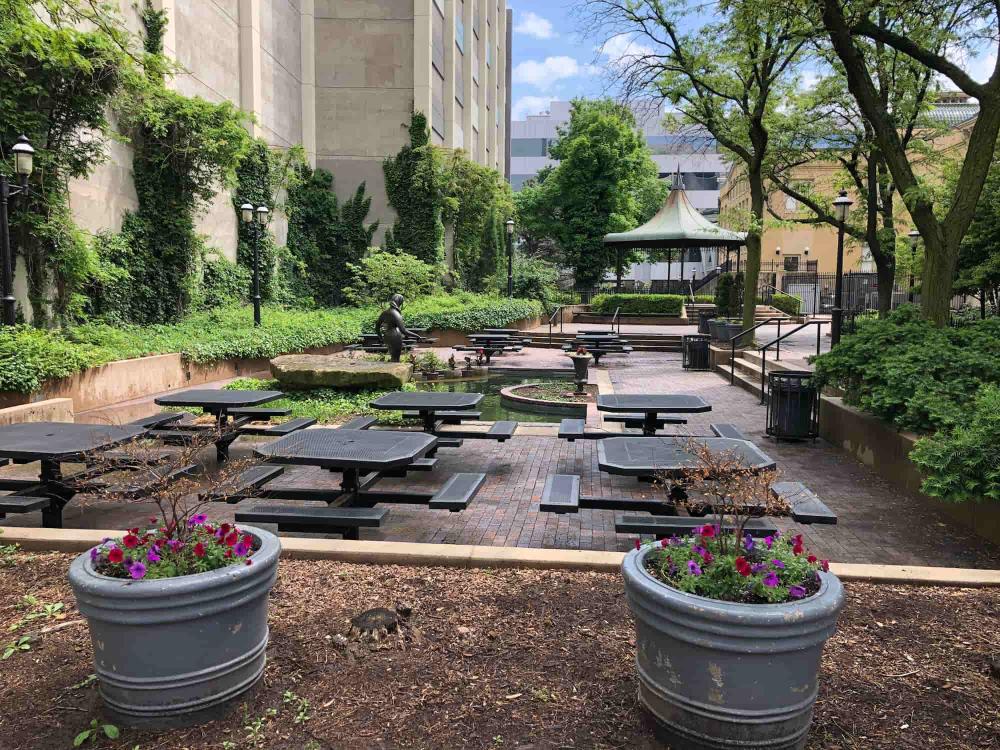 Heritage Square Park
Next to the Wichita-Sedgwick Co. Historical Museum at William and Main streets, this local park is home to a beautiful fountain and unique bronze sculpture artwork. The gazebo is often a location for local bands to perform in the spring and summers, making this urban park a hidden gem in the middle of downtown Wichita.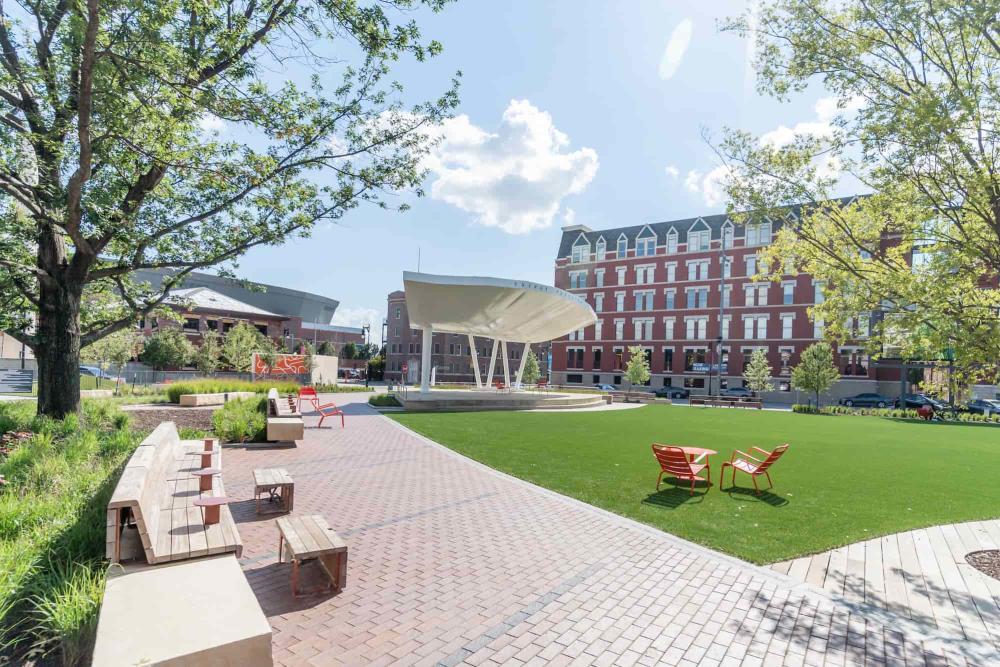 Naftzger Park
Naftzger Park is in the heart of downtown Wichita at Douglas Avenue & Emporia Street, connecting Old Town and the INTRUST Bank Arena neighborhood. Recent renovations transformed the park into an urban gathering space. The 1-acre lot features a dog park, water fountain, LED screen and entertainment pavilion and an Astroturf field. Local eateries are plentiful in the area as well with Homegrown Wichita and Peace, Love & Pie along the park's east side. Watch the calendar of events for year-round programming.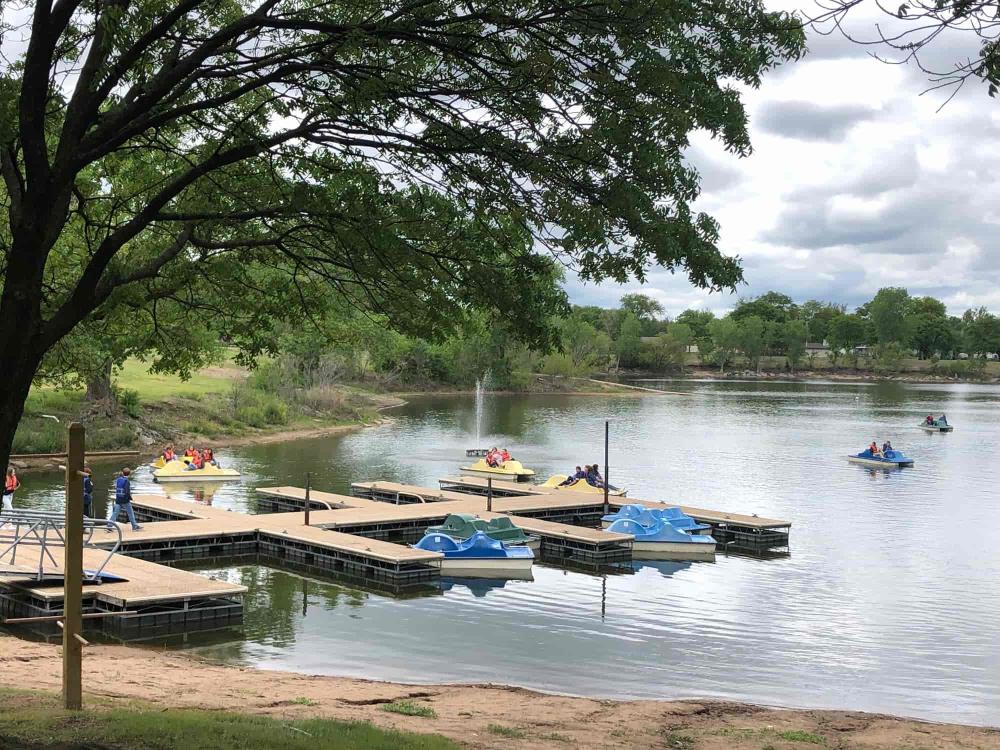 O.J. Watson Park
There are many hidden gems in this Wichita park. Kids will love the miniature train ride, pony rides, miniature golf, kayaking and pedal boats, sand volleyball courts, multiple playgrounds and 40-acre lake for fishing. This 119-acre park is off McLean Boulevard and 31st Street South, and stages seasonal, family-friendly events open to the public.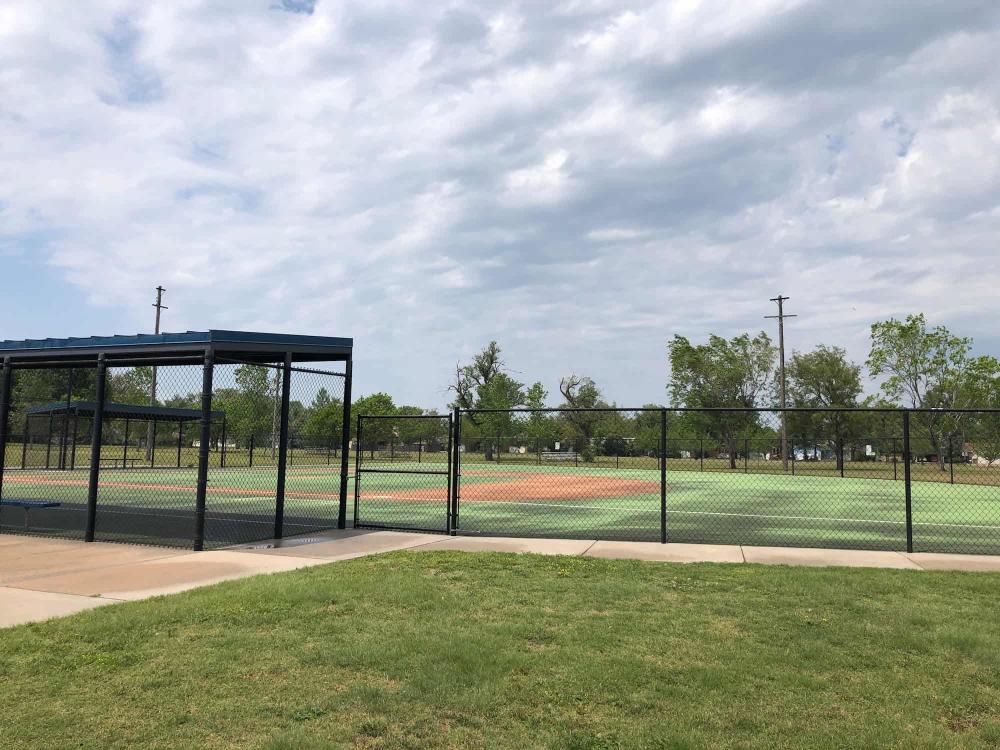 Orchard Park
Orchard Park has several features including a community pool and skatepark, but one of the most unique hidden gems is on the baseball field. Miracle Field at Orchard Park is designed for kids and adults with disabilities, and is the first field of its kind in the state of Kansas.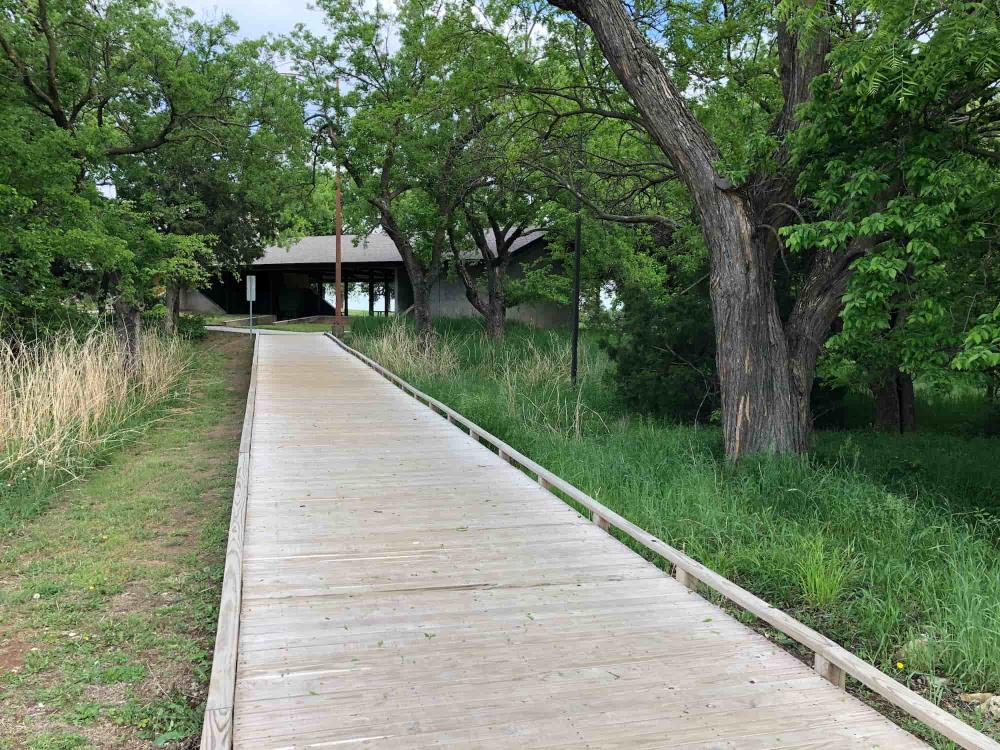 Pawnee Prairie Park
Designated as the largest of 15 Wild Habitat Areas in Wichita, Pawnee Prairie Park is the only park in the city to allow horseback riding on its trails. Equipped with a beautiful equestrian bridge, a 5-mile marked trail and many unmarked trails, it makes for one of the most popular experiences in the city.
Pracht Wetlands Park
If being one of the few remaining wetlands in the Midwest isn't unique enough, the Pracht Wetlands Park is also remarkable thanks to the beautifully painted Keepers on Parade statue you'll find when you arrive. The artwork is one of Wichita's 35 Keepers on Parade replicas you'll find throughout the city – many within city parks. Plus, the park provides a safe haven for migratory birds, muskrats, frogs and many other wildlife species while giving visitors a sensory experience with the use of elevated boardwalks, lush vegetation and bird blind structures.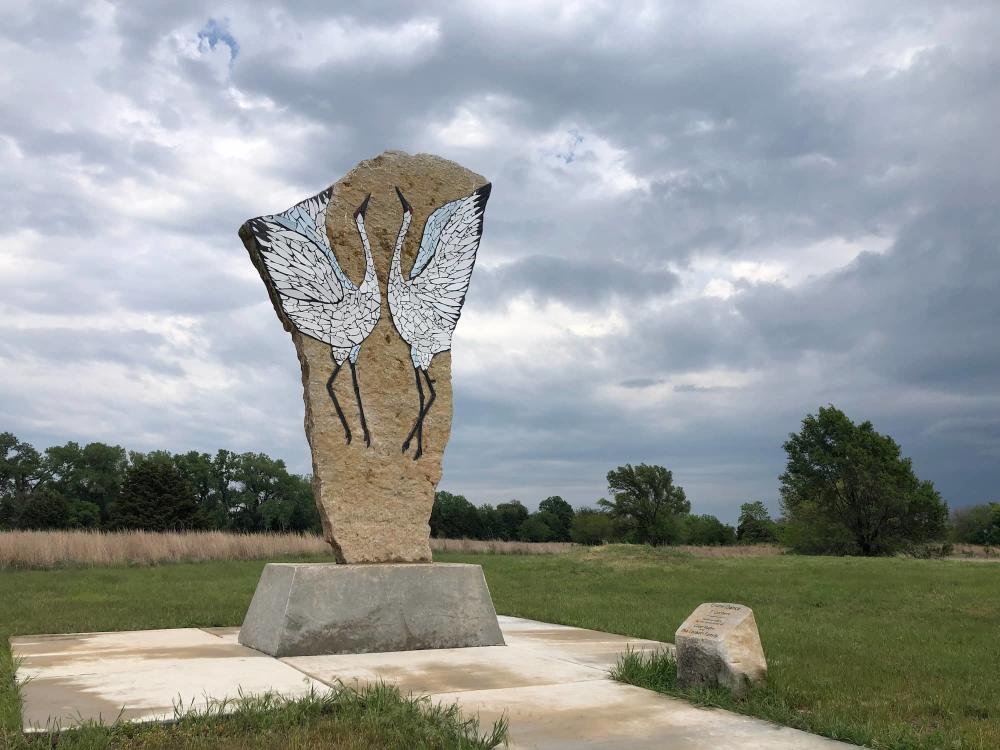 Sedgwick County Park
Sedgwick County Park is one of Wichita's most popular parks and home to the Great Plain Renaissance & Scottish Festival twice a year. This 645-acre park on the west side of Wichita includes a boundless playground, tons of walking and biking trails and five fishing ponds. The Sunrise Boundless Playground is a 27,000-square-foot barrier-free playground. Its main feature is the fact that more than 70 percent of the playground equipment can be used by people of all ages regardless of their health or physical limitations. Looking for a unique place for photography fun? Near the 13th street entrance to the park is the Sedgwick County Art Walk, a family-friendly, 20-acre meadow that features five large environmental, interactive public art installations by various artists.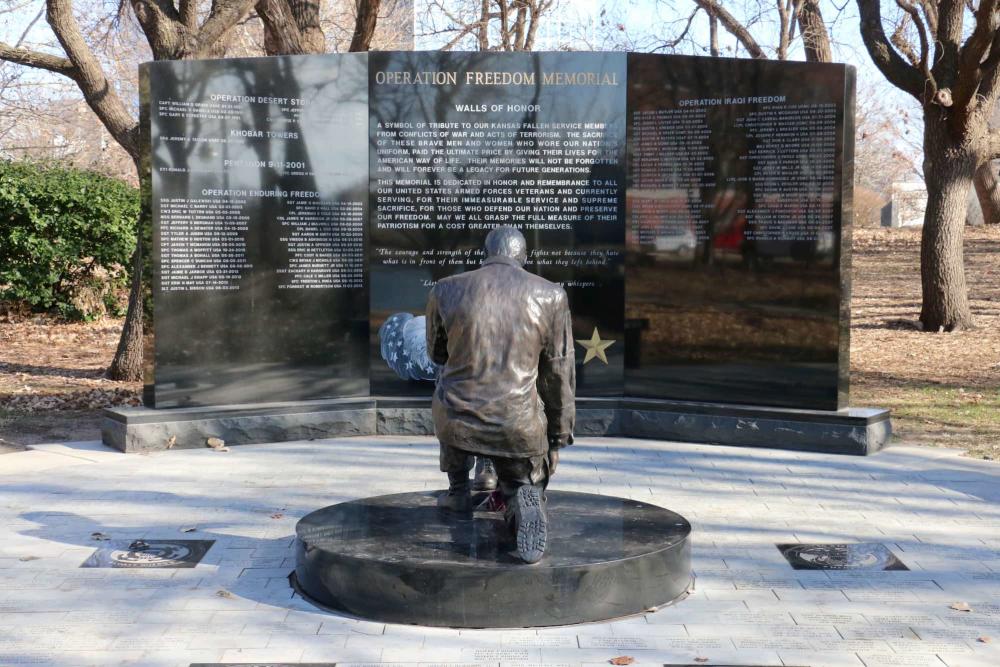 Veterans Memorial Park
Even locals may not realize how incredible this hidden gem is along the Arkansas River, not far from the Keeper of the Plains. Wichita's Veterans Memorial Park is home to 18 memorials in a 4.5-acre plot of land in downtown Wichita. It is also one of only three parks in the United States with a memorial commemorating the Berlin Airlift, which was dedicated in September 2019. This park represents six wars and every branch of the military, including Union and Confederate soldiers.
A fun way to explore Wichita's many parks is to rent an electric scooter or rent a bicycle through Bike Share ICT or Boats & Bikes. Learn more about the nearly 150 parks Wichita has to offer by exploring this page highlighting our parks, hikes and bike paths.