To assist with public safety, please remain diligent in adhering to safe practices outlined by the CDC like wearing a face covering and social distancing, when out in the community and stay home if you feel ill. We recommend confirming details and verifying requirements and/or safety procedures for guests before visiting a local shop, attraction, eatery or other business. 
 
To encourage downtown dining, 12 small businesses in Wichita have banded together to create "Eat Local. Drink Local." To participate, visit all of the participating locations during the month of November and collect a stamp from each one by meeting a purchase minimum. Completed stamp cards will be entered to win a hefty prize — $50 gift certificates to each of the 12 places, a value of $600!
People can pick up the stamp cards at any of the participating restaurants and can turn them in there, too. After the completion of the promotion at the end of November, organizers will randomly draw two winners from all of the completed cards turned in by Nov. 30.
Read on for participating eateries, along with details on how to participate.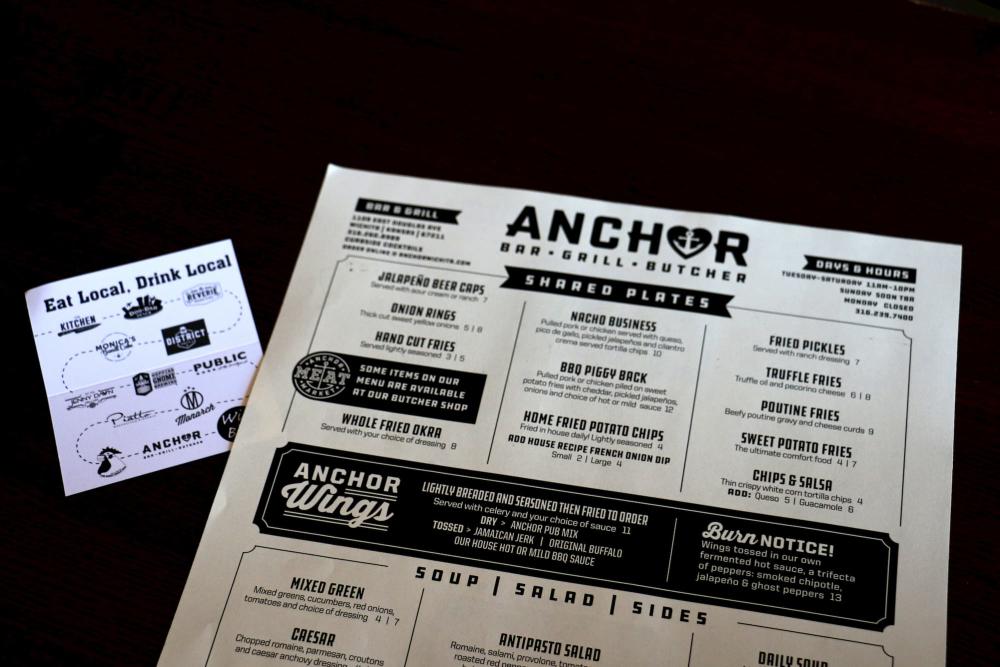 The Anchor
At this gastropub in the Douglas Design District, you'll find nearly 60 beers and several wines on tap and satisfying menu items like chicken wings, sandwiches, burgers and five varieties of Mac 'n Cheese. Plus, they grind all their meats in-house daily!
Eat Local, Drink Local Promotion: $10 minimum purchase
Dishes to try: Original Beef Reuben, The Haystack, Dos Tacos, Burn Notice Hot Wings, BBQ Mac Attack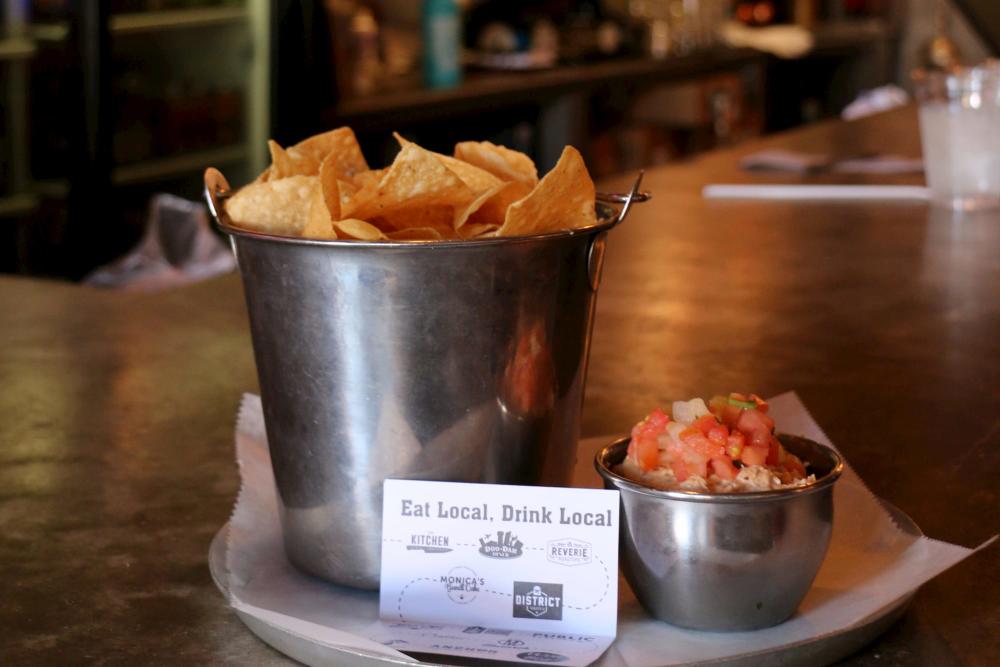 District Taqueria
At District Taqueria, the street taco is the star. They specialize in from-scratch, house-made salsas marinated and roasted meats and fresh and local-made tortillas. To experience all the delicious flavors at District Taqueria, try a trio of tacos made with fresh, local tortillas and order a Dip Trio, consisting of tortilla chips, fresh salsa, guacamole and their signature queso, for the table as well. Taco bowls, burritos and quesadillas are also served up fresh, and they even have DIY taco kits and cocktails to go!
Eat Local, Drink Local Promotion: Either a set of 3 tacos or something of equal value
Dishes to try: Chicken Achiote Tacos, Pork Carnitas Taco Bowl, Barbacoa Taquitos, Modelo Battered Fish Tacos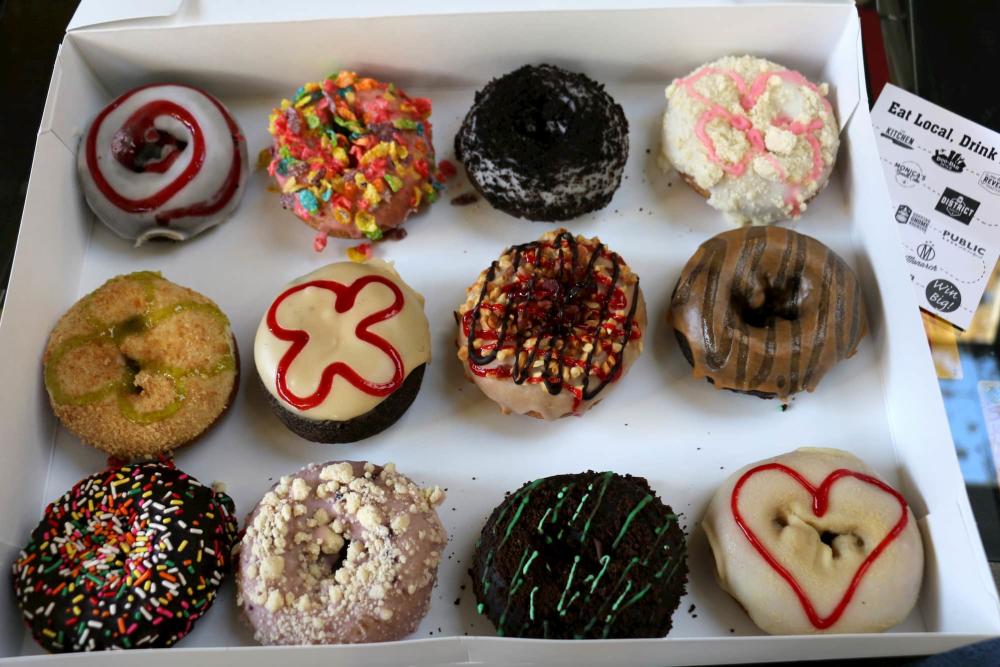 The Donut Whole
Enjoy a made-from-scratch fresh cake donut at a staple in the Douglas Design District, The Donut Whole. It's also a great place to find eclectic décor, coffee drinks and boba tea.
Eat Local, Drink Local Promotion: $5 minimum purchase
Donuts to try: Maple Bacon, Triple Chocolate, S'mores, Peanut Butter and Grape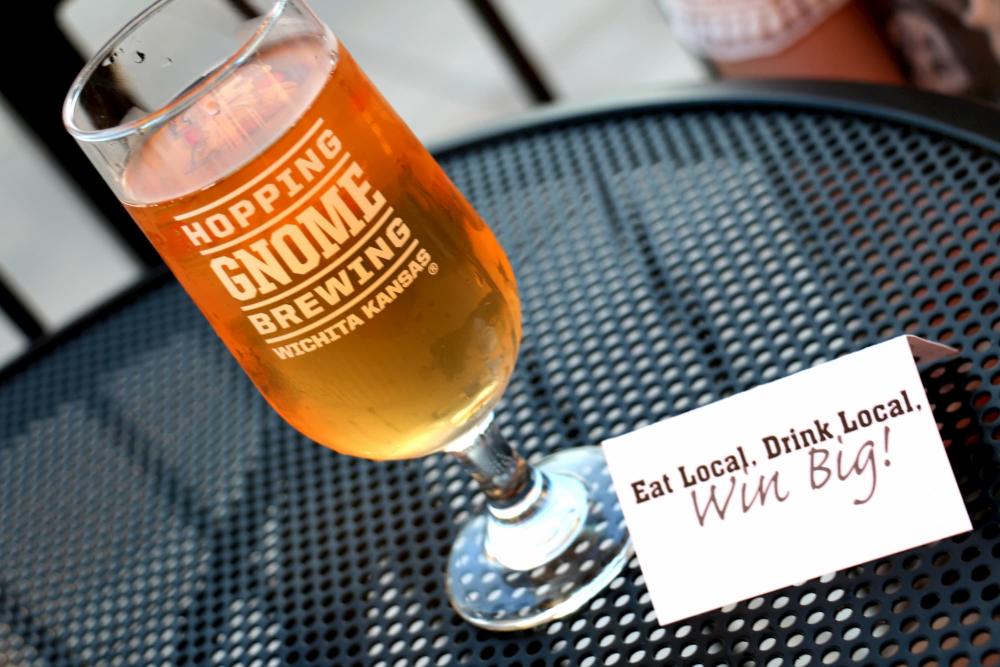 Hopping Gnome Brewing Company
Wichita's first taproom-only brewery, Hopping Gnome Brewing Company, carries seven standard beers along with one or two seasonal beers each month. All beers are available by the glass in the taproom – or you can try them all by ordering a flight! Fills are also available in two different sizes to take on the go.
Eat Local, Drink Local Promotion: Any purchase
Brews to try: Brown Eyed Grrr, Earl of ESB, Blackberry HBIC Sour, Douglas Ave. Pale Ale, Cranberry Ginger Salty Gnome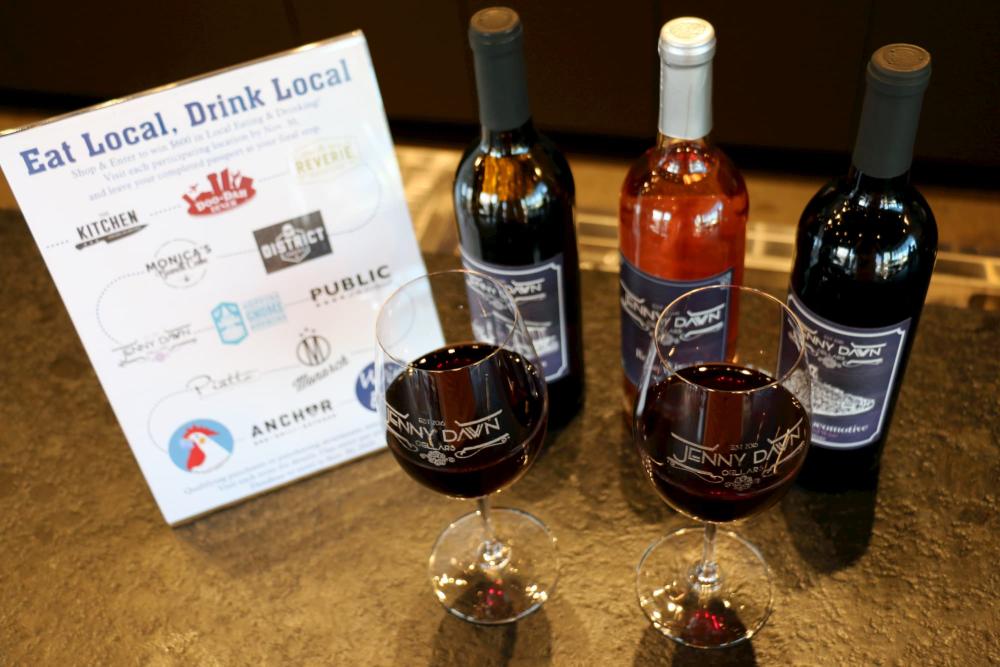 Jenny Dawn Cellars
Jenny Dawn Cellars is Wichita's only local, urban winery and can be found in Union Station in downtown Wichita. Wine is made on site. The winery features six wines, two that are made with Kansas grapes. Not only do they make wine in the city, but they also grow grapes and fruit in Wichita. Owner Jennifer McDonald has already picked up numerous awards for her unique flavors including the 2019 San Francisco Chronicle Wine Competition best-of-class award for wines in the $39-$46.90 category.
Eat Local, Drink Local Promotion: Any purchase
Wines to try: Rosé Wine, Union Station, Pinot Noir, Wichita Passion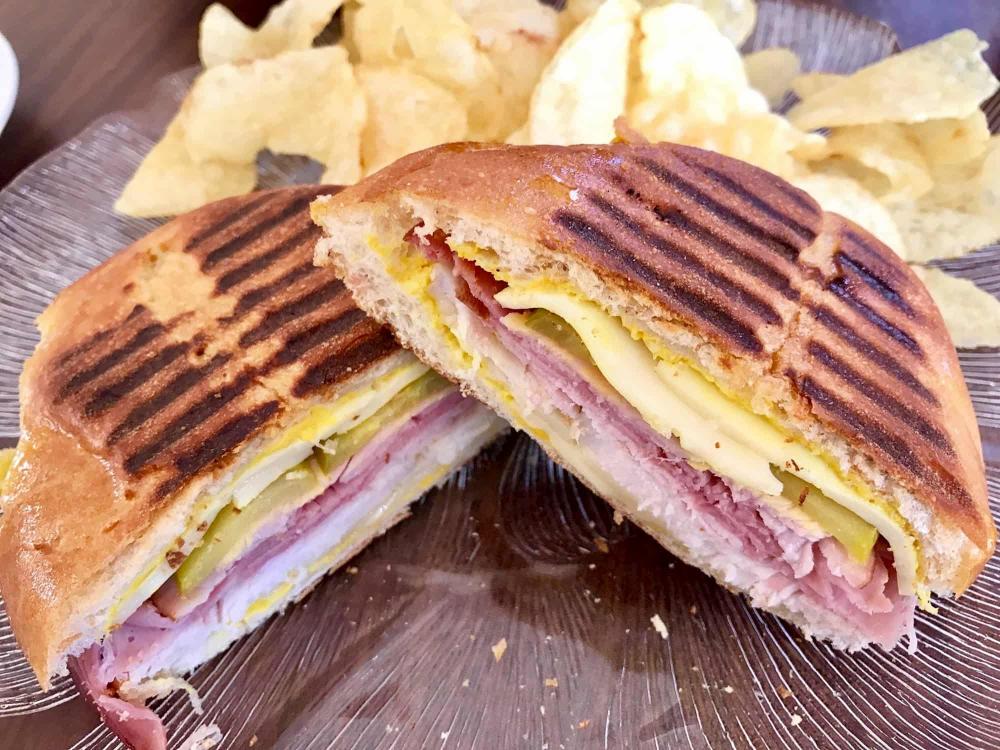 The Kitchen
If your jam is fresh, clean food, then you'll love the house-made dishes and desserts at The Kitchen. They also have many delicious organic, vegetarian and vegan options. You'll find this cozy eatery in the historic Baggage Claim building in Union Station.
Eat Local, Drink Local Promotion: Any purchase
Dishes to try: Cuban Panini, Chicken & Spinach Flat Bread, Kitchen Cobb Salad, S'hroom & Swiss Burger, Chicken Piccatta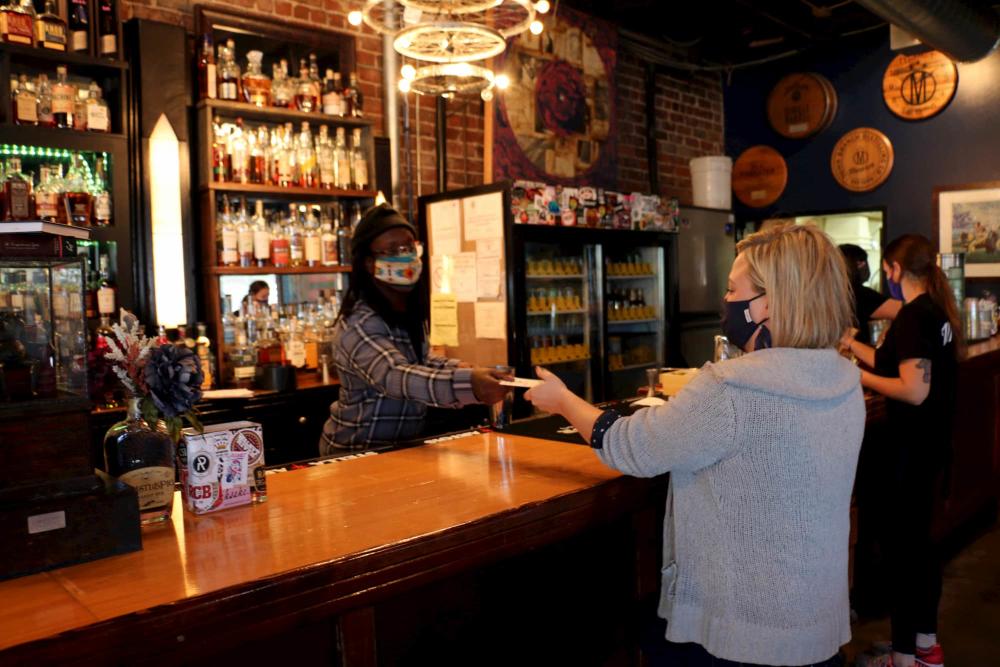 Monarch
In addition to being home of the largest craft bourbon and whiskey collection in the state of Kansas, Monarch is also one of Wichita's most popular places to enjoy a hearty sandwich with meat that's smoked in-house daily, house-made chips, a creative appetizer or a locally-sourced beer.
Eat Local, Drink Local Promotion: $5 minimum purchase
Dishes to try: Peppadew Hummus, The Wilbur, Beyond Downtown Club, Sweet Potato Tots
Monica's Bundt Cake
Cookies, cupcakes and, of course, Bundt cakes! That's what you'll find at this locally-owned bakery that makes a variety of made-from-scratch desserts and cakes. Their location in Revolutsia, a shipping container retail community, makes it easy to get a sweet treat and enjoy it in the outdoor food court.
Eat Local, Drink Local Promotion: Any purchase
Flavors to try: Red Velvet & Oreo Bundt Cake, Sugar Cookie, Snicker Doodle Cookie, Chocolate Covered Strawberries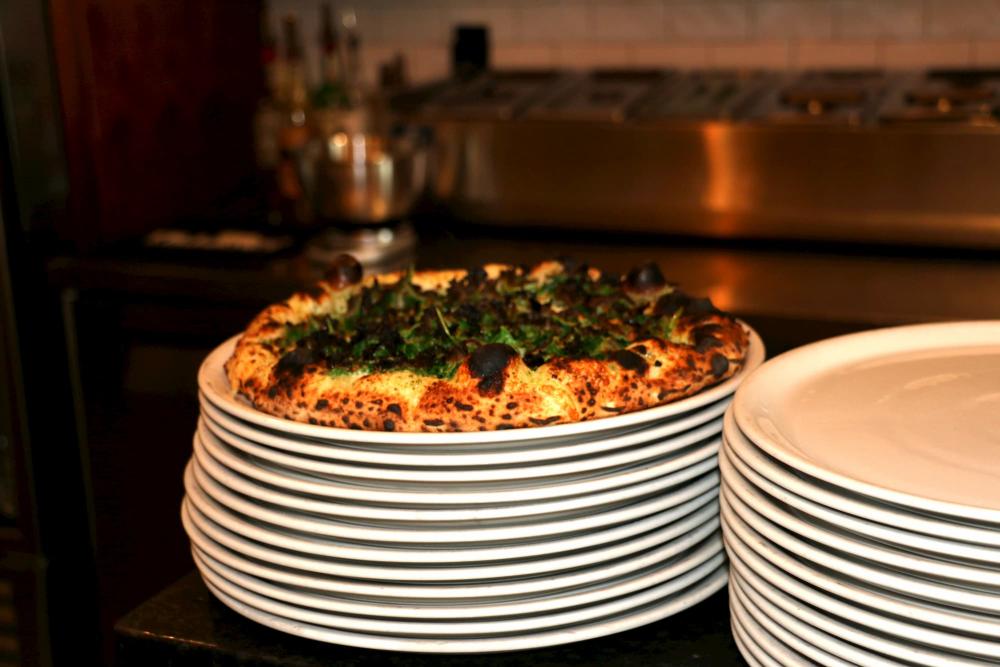 Piatto Neapolitan Pizzeria
Authentic Neapolitan pizza in the heart of the country? You bet! Get a taste of Italy without leaving Wichita at Piatto Neapolitan Pizzeria. With organic ingredients shipped from California to natural cheeses cut fresh daily, you'll savor each bite. Piatto pizza is cooked in a 6,000-lb., 900-degree brick oven built in Italy. The high temperature and pre-preparation of the dough and ingredients lead to a quick turnover in the oven result in a soft crust with an airy texture.
Eat Local, Drink Local Promotion: Any purchase
Flavors to try: Caprese, Diavola, Napoli, Margherita, Francesca, La Doña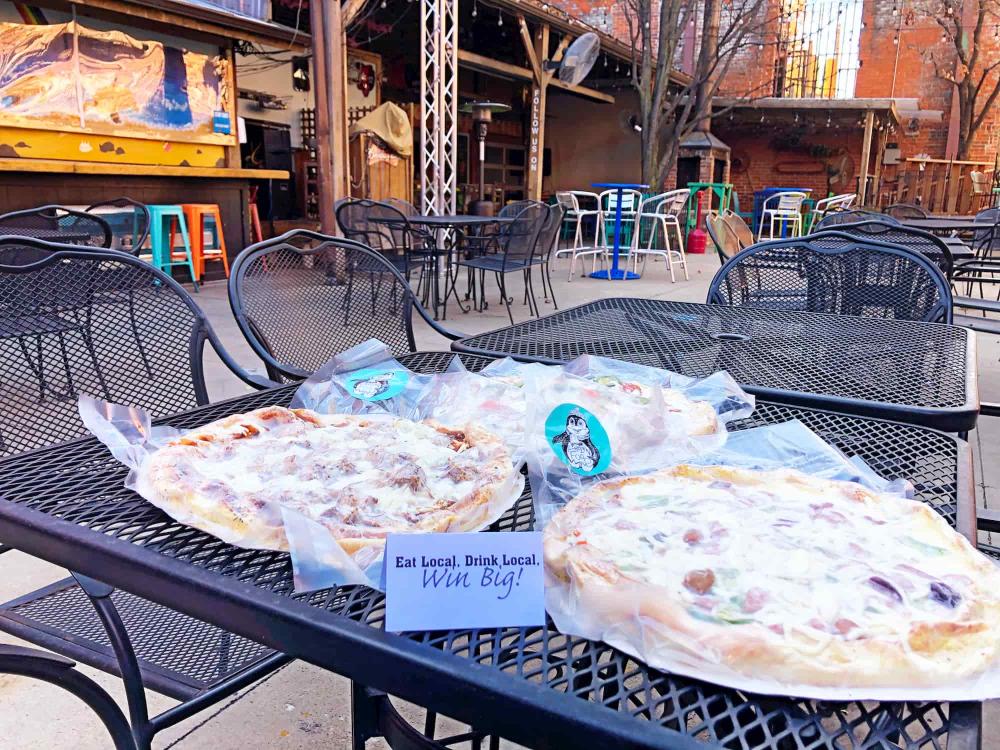 Public at the Brickyard
Located in Old Town, Public at the Brickyard not only brings the charm and has one of the most popular patios in Wichita, but also boasts creative, farm-to-table dishes. They also offer a multitude of curbside menu items like their frozen artisan pizzas.
Eat Local, Drink Local Promotion: Any purchase
Dishes to try: Public Pickles, Smash Burger, Margherita Pizza, Brisket Tacos, Spicy Cauliflower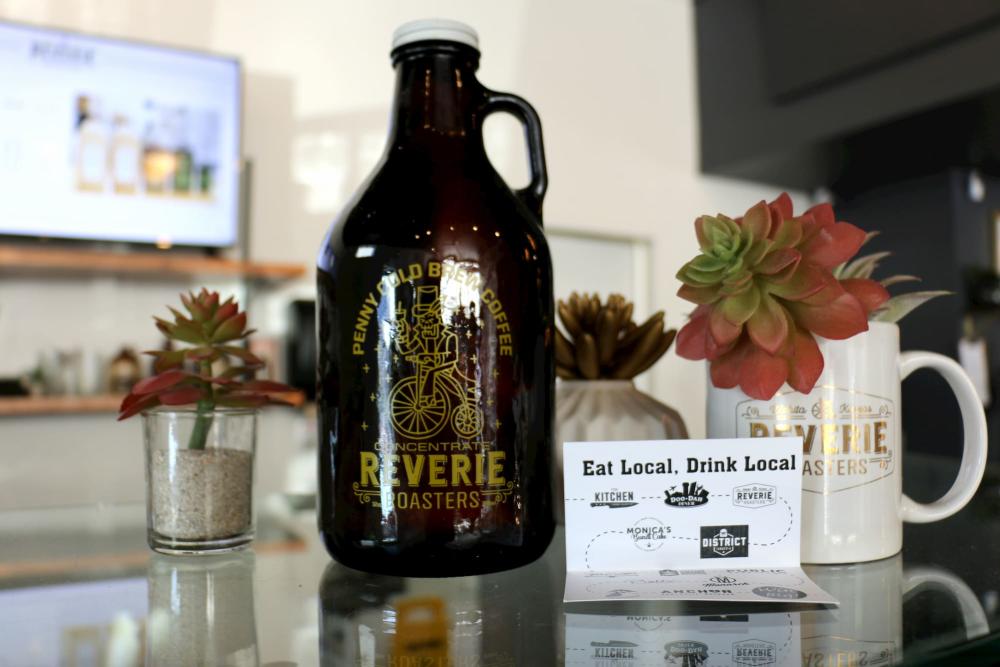 Reverie Coffee Roasters
As the only full-service specialty coffee roaster/retailer in Wichita, Reverie is known for its handcrafted coffee and artsy specialty drinks. Handmade flavors combined with coffee roasted in its facility located just behind their flagship café in the Douglas Design District make it a unique experience.
Eat Local, Drink Local Promotion: Any purchase
Flavors to try: Rosemary Salted Caramel Latte, Mocha, Chai King Latte
Doo-Dah Diner
You'll find gourmet comfort food for breakfast and lunch at this laid-back eatery.
Eat Local, Drink Local Promotion: $10 minimum purchase
Dishes to try: Crab Cake Benedict, Banana Bread French Toast, Triple D, The Brutus
Grab your stamp card at any location and hit 'em all before December!