For many parents, coming up with family vacation ideas is fun and exciting. Yet for families traveling with someone on the autism spectrum, planning autism-friendly getaways can also be daunting and riddled with anxiety.
Fortunately, destinations are better prepared to help families with children with autism today than ever before. While Wichita is the largest city in Kansas, it remains easy to navigate, has ample parking, consists of wide-open spaces and has many other attributes that make it attractive to families traveling with children with autism. Plus, there are many attractions that are autism friendly.
Before we jump in, we want to acknowledge autism is a spectrum, and that children with autism have unique sensory needs and these suggestions may not work for everyone. We hope that with these suggestions, you may find a few places and activities to put on your list if you are planning to visit Wichita.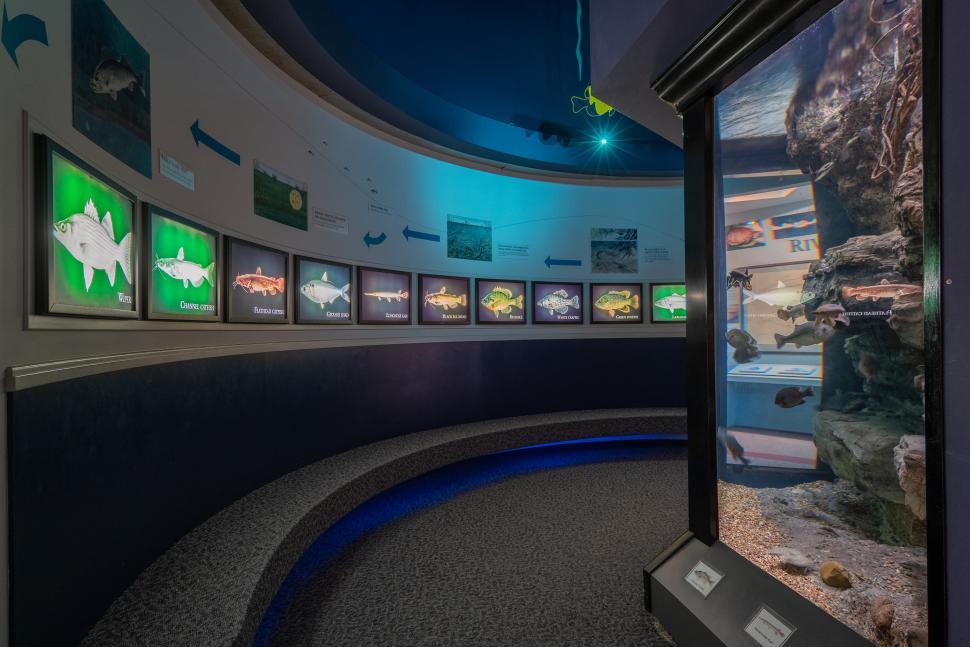 Great Plains Nature Center
Open air and free admission make this nature center a great place for families with a child with autism. Even if things don't go as planned and you have to leave shortly after arrival, it's free so you can come and go to fit your needs. The indoor museum features animals of the plains and an aquarium. Bring a quarter for turtle food before heading out to the wildlife trails at Chisholm Creek Park, which is just outside the doors of the museum.
Other museums and attractions with no general admission fee include CityArts, Envision Arts Gallery and Engagement Center, Great Plains Transportation Museum, Mark Arts, The Original Pizza Hut Museum, Ulrich Museum of Art and the Wichita Art Museum. On Sundays, admission is free at the Wichita-Sedgwick Co. Historical Museum and Old Cowtown Museum.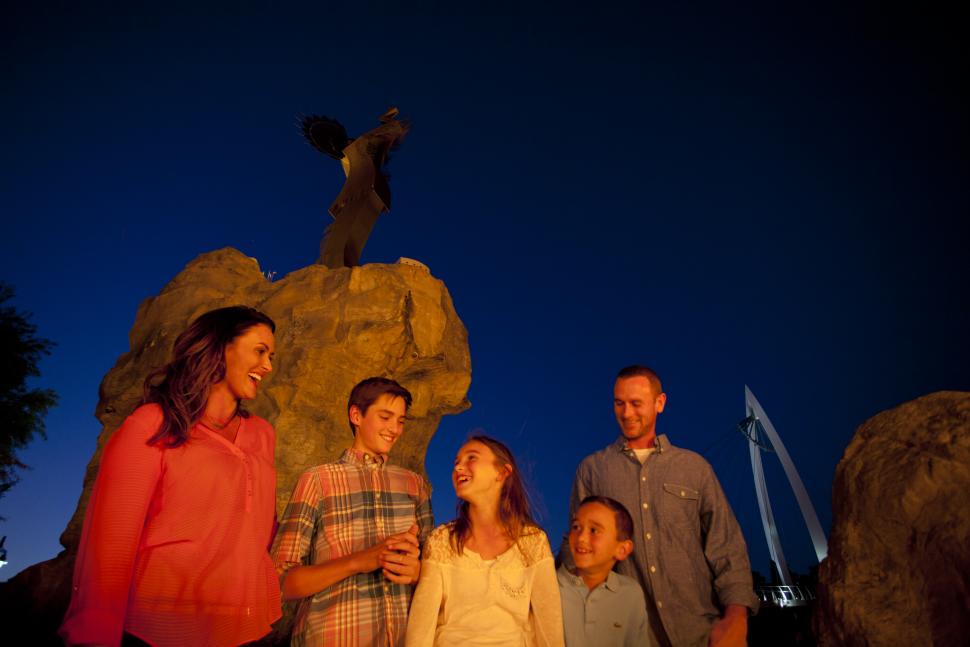 Outdoor activities
Want to avoid crowds and get some fresh air? Outdoor activities that children on the spectrum may enjoy going on a hunt for murals, exploring parks and outdoor areas like Pawnee Prairie Park and experiencing the iconic Keeper of the Plains Plaza. Enjoy a variety of activities with little to no wait time at O.J. Watson Park. There are paddle boats, a train ride, a playground and a mini golf course. While sometimes busy during weekends, Botanica Wichita is a great option for a weekday outing. This botanical wonderland features a variety of kid-friendly, open-air options including the butterfly house, children's garden and troll hill.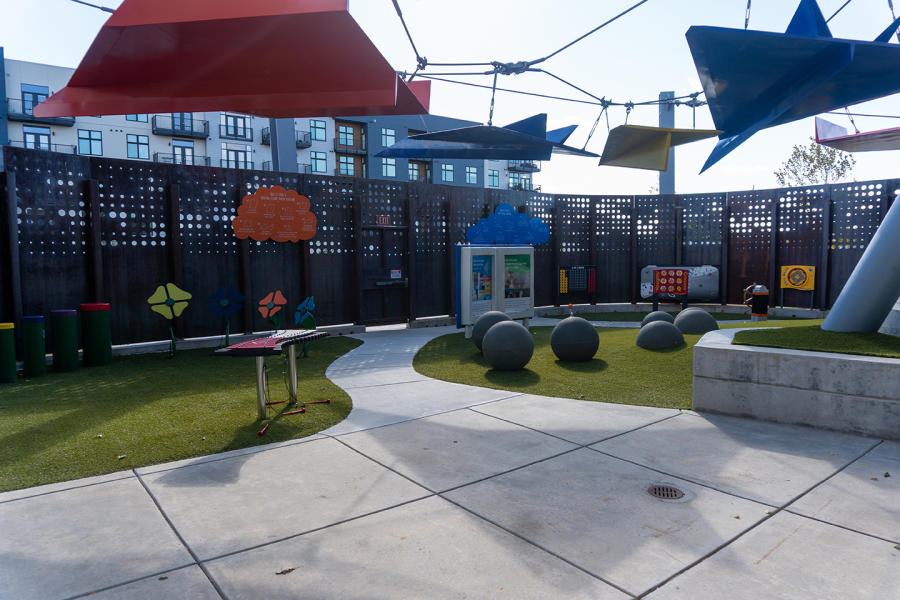 Wichita Public Library - Advanced Learning Library
As the largest and newest public library facility in Wichita, the Advanced Learning Library is a great resource and place to find quiet, cozy nooks. Plus, they recently opened a STEAM Learning Garden. It features interactive play stations that promote learning skills related to science, technology, engineering, art and mathematics.

Performing Arts
If theater is of interest to your child with autism, Wichita's performing arts scene will not disappoint! American Theatre Guild, a civic performing arts organization, offers an annual Broadway in Wichita series at Century II Concert Hall. The series presents national Broadway tours and professional touring productions in Wichita. Explore the 2022-23 season. Each summer at Century II Performing Arts Center, Music Theatre Wichita self-produces Broadway-scale musical productions, using a unique mixture of top-flight professionals from Broadway and Hollywood working hand-in-hand with talented Midwesterners.

Stearman Field Bar & Grill
Autism families know all too well the challenges of dining out. Not only does Stearman Field Bar & Grill have ample space to enjoy a meal on their indoor/outdoor patio, but they also have a playground nearby for children of all abilities to burn off some energy. And don't forget the planes that are likely to be taking off and landing just feet from the patio! Stearman is located just northeast of the city, so be prepared for a short drive to get there from the city. Other eateries that feature a patio where you may find a quiet, cozy spot to enjoy a meal include Dempsey's Burger Pub or Ziggy's Pizza in Clifton Square, Prost in Revolutsia, all five Meddys locations (Northeast, Northwest, Southeast, Old Town and West), Chicken N Pickle and Sweet Allie B's Limestone Beer Co. 
Or, order carryout from downtown eateries like Old Mill Tasty Shop, The Kitchen, Nortons Brewing Co., Bite Me BBQ and Homegrown Wichita and enjoy the newly-redesigned Naftzger Park, which features plenty of available outdoor seating throughout the park.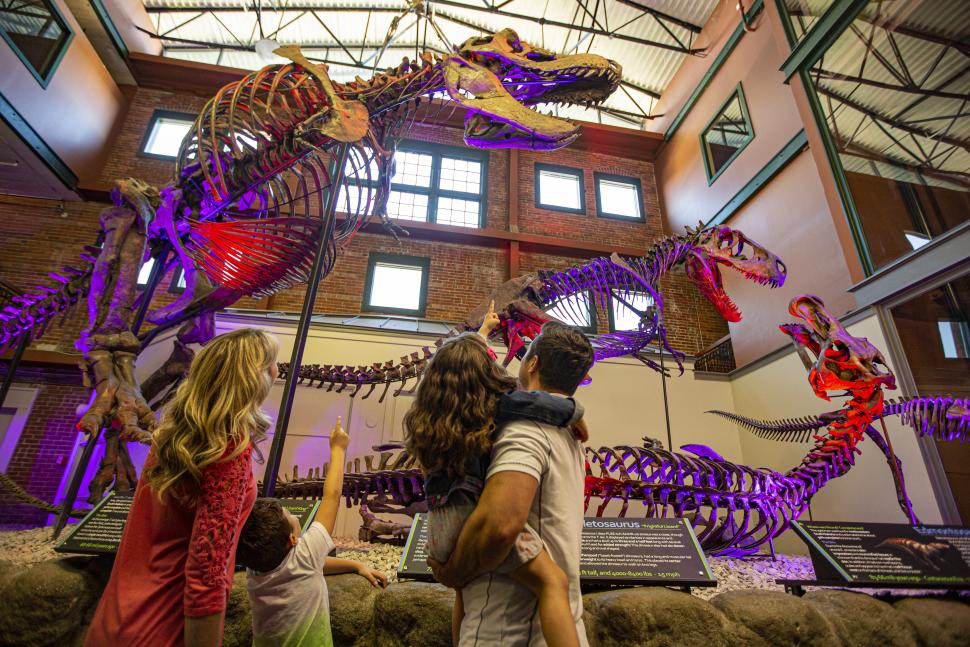 Hands-on Fun
Want to create your own masterpiece in a quiet space and small class sizes? Sign up for an art or culinary class at Mark Arts. Youth and adult arts education camps, classes and workshops are offered Tuesday through Saturday throughout the year. Course areas include ceramics, culinary, drawing, enameling, jewelry/metalsmithing, painting, printmaking and sculpture. Or become an artist and hone your skills at CityArts. Year-round art classes and workshops are offered in photography, silversmithing, glass fusing, glass blowing, painting, digital arts, pottery, drawing and more. 
If your child with autism has a specific interest, check out our list of museums by topic:
Because every family and child is unique, check out even more ideas of things to do and options for dining to find just the right fit to make your visit to the Heart of the Country a memorable one.