When the meetings conclude, Wichita comes alive with tons of places for good times, flavorful food and drinks and memorable conversation. From happy hour hotspots to late night live music venues, the heart of the country is alive with after-hours fun and networking locales every day of the week.
No matter what part of the city you choose to convene, you'll find it is easy to navigate between hotels and meeting facilities during the day into a vibrant music, arts and dining scene in the evening. The heart of the country offers dozens of diverse restaurants and a variety of attractions, live entertainment venues, breweries, urban spaces and more for you to explore.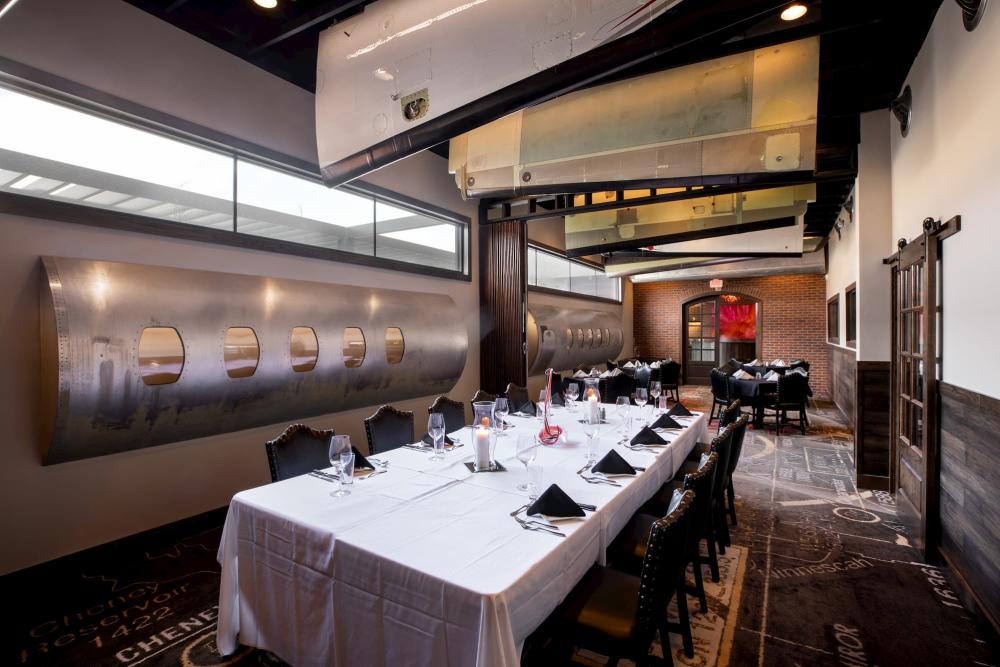 The Aviation Room at Scotch and Sirloin
Dining Spots:
While this is just a taste of the eateries you'll find dotted throughout Wichita, you can find more American eats, international cuisine, breweries and wineries, sweet shops, coffee shops and fine dining throughout the city.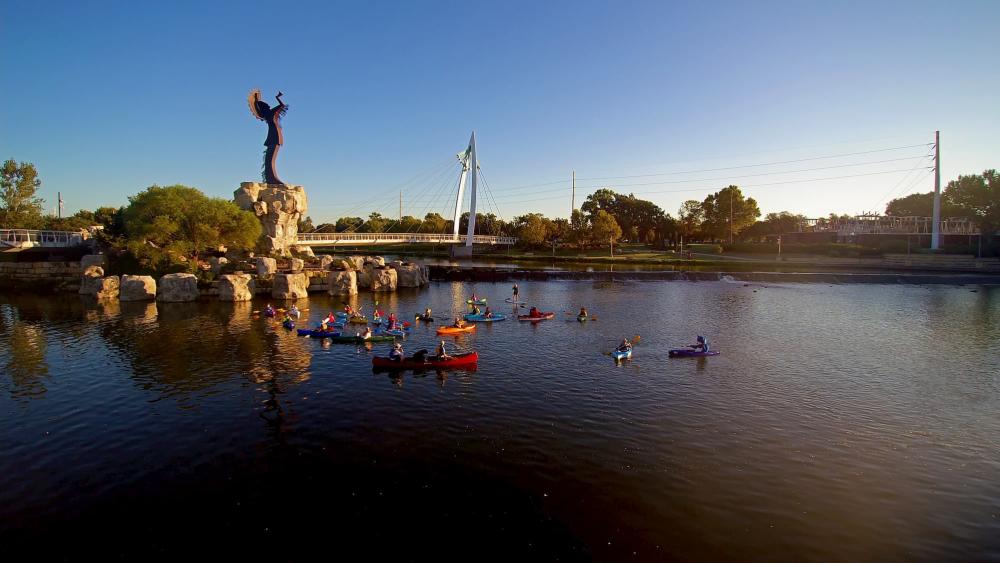 Kayaking on the Arkansas River to the Keeper of the Plains
Entertainment Options:
You can also find plenty of shopping, live entertainment, uniquely-Wichita experiences, public art and outdoor adventures in Wichita. If that's not enough, get more ideas and inspiration for ways to explore Wichita after your meeting wraps up in our 2021 digital visitor guide.