When the meetings conclude, Wichita comes alive with copious places for delegates to enjoy flavorful food at diverse restaurants, explore attractions and museums, have memorable conversations over drinks at award-winning breweries, unwind at live entertainment venues, and more in every corner of the city.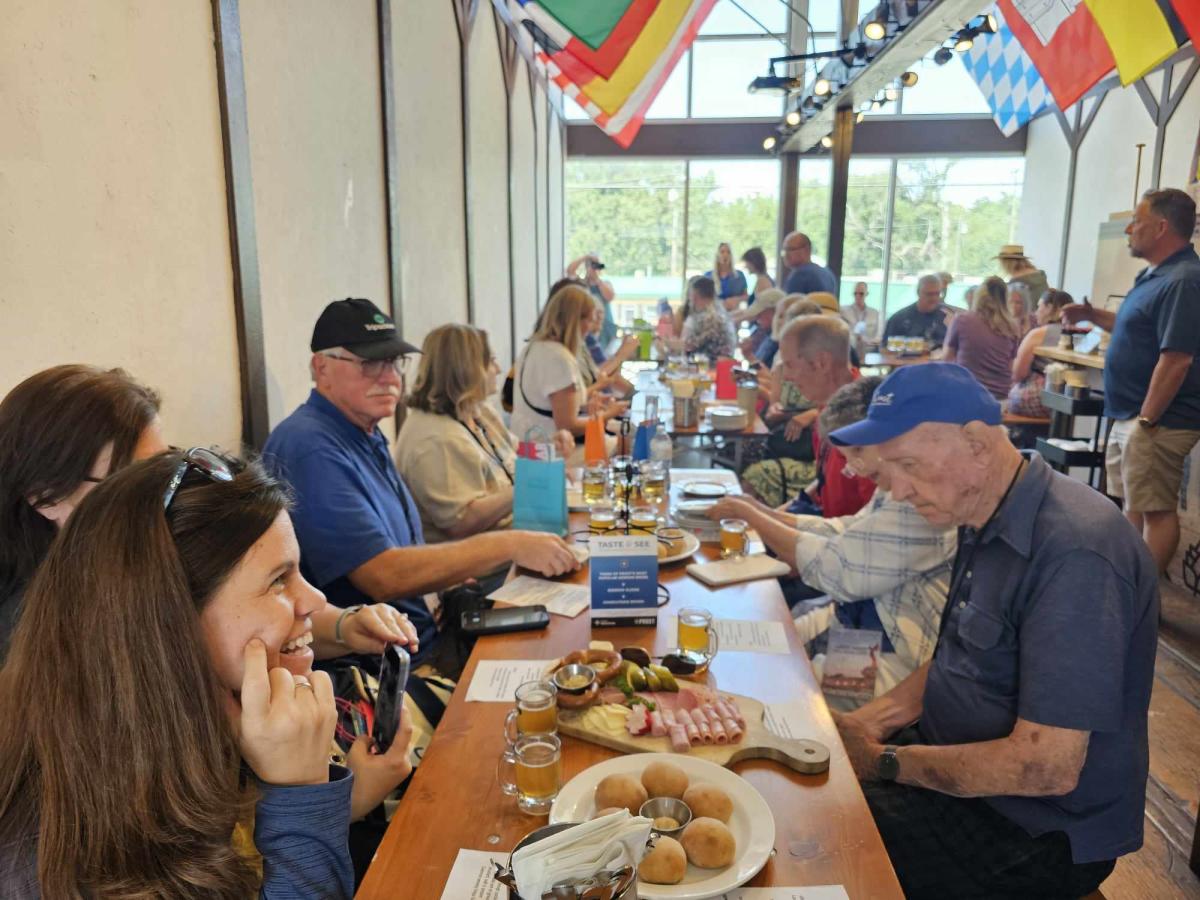 Prost
Dining Spots:
While this is just a taste of the eateries you'll find dotted throughout Wichita, you can find more American eats, international cuisine, breweries and wineries, sweet shops, coffee shops and fine dining throughout the city.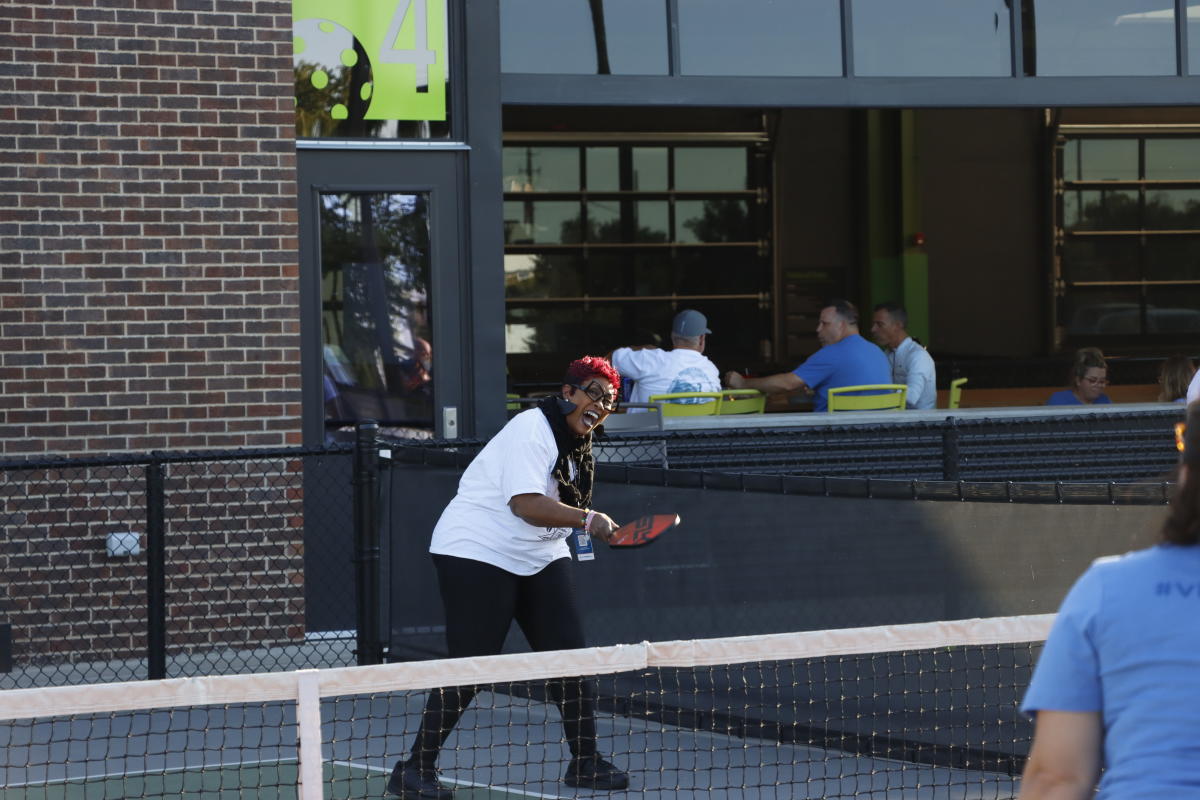 Chicken N Pickle
Entertainment Options:
A visit to Wichita isn't complete without experiencing the Keeper of the Plains. This 44-foot sculpture, designed by Native American artist Blackbear Bosin, sits atop a 30-foot pedestal at the confluence of the Big and Little Arkansas Rivers.
Looking for some time outdoors? Get out on one of Wichita's four public golf courses or kayak on the Arkansas River with Boats & Bikes.
Head to Axe to Grind or Blade & Timber for axe-throwing fun or decode puzzles to try to escape at The Room.
Sports fans can watch for fly balls during the spring season at the Riverfront Stadium, home to the Wichita Wind Surge, the city's Double-A baseball team, or cheer on the Wichita Thunder at INTRUST Bank Arena.
Scale the climbing and bouldering walls at Bliss Climbing & Fitness Center, All Star Sports or All Star Adventures.
Sign up for a game of pickleball or play yard games in the outdoor court at Chicken N Pickle.
Play more than 1,000 video games and 500 board games at Headshots Bar & Grill, choose from hundreds of arcade games at Dave & Buster's, or enjoy nostalgic gaming playing dozens of 80s and 90s pinball and arcade games at The Arcade. 
At Topgolf Wichita, take your best swing while enjoying the venue's full menu, drinks and climate-controlled bays. 
Enjoy live music and entertainment at places like Public at the Brickyard, Mort's Martini & Cigar Bar and WAVE in the Old Town District.
Known as a lively hole in the wall that has live music nearly every day of the year, Kirby's Beer Store makes for an unforgettable hangout. For a more chill environment, head to cocktail bars Lava & Tonic, Dockum or Vorshay's Cocktail Lounge. 
Tour one of Wichita's many breweries or sip wine by the glass at Alzavino Wine Tavern. 
You can also find plenty of shopping, live entertainment, uniquely-Wichita experiences, public art and outdoor adventures in Wichita. If that's not enough, get more ideas and inspiration for ways to explore Wichita after your meeting wraps up in the Wichita Visitors Guide.