As Kansas' largest city, there is certainly a lot to love about Wichita, the Heart of the Country. Wichita is home to 50-plus museums and attractions, more than 1,200 eateries and nearly 400,000 passionate locals. While we love sharing Wichita's attributes with you via this blog, it's always especially rewarding to see what others enjoy most about our destination.
Earlier this summer, Wichita was named as one of 2023′s Best Summer Travel Destinations by Wallet Hub. They found that Wichita was one of the safest and least costly travel destinations for travel this summer. Also this summer, Wichita was ranked as the 5th-most affordable city for family vacations in a study by Forbes Advisor.
While these accolades are notable, one that really means a lot to us is being included in Travel Await's list of 18 Midwest towns that the site's writers say you should visit in 2023. It stands out because the writer, Jill Robbins, who touts Wichita in the article, had the chance to visit Wichita the year before. She designated Wichita as a must-visit Midwest destination based on her first-hand experiences, which we find invaluable! She says Wichita is a good fit for those seeking a stop on a summer road trip, a break from city life or someone trying to cross all 50 states off their travel list.
Writers like Jill who visit Wichita and then create content based on their experiences provide an opportunity for others to envision themselves visiting our city and help people discover the richness of all there is to see and do in the city.
​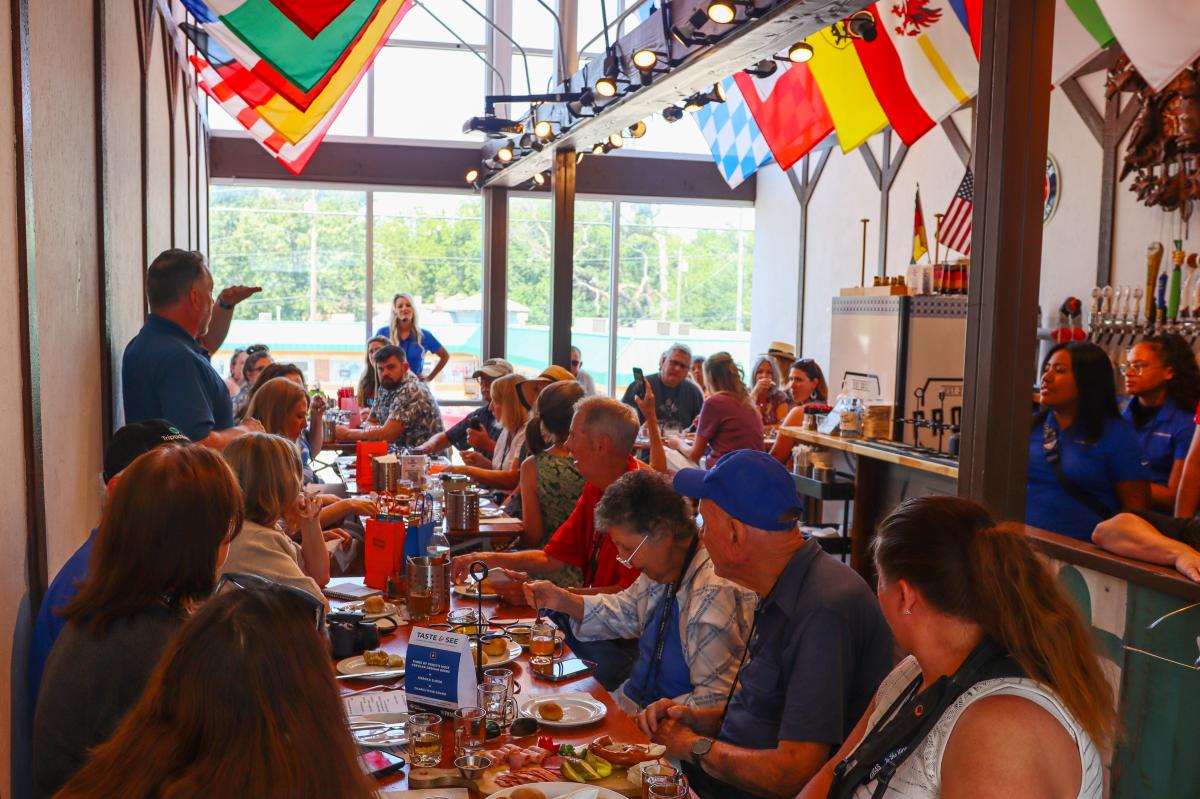 Here's a roundup of several other articles created by travel journalists in 2023:
One of the best aspects of traveling is trying the local cuisine. Travel writer Jennifer Billock spent two days eating her way through the Heart of the Country. One of her favorite places was Prost. "The atmosphere is like Oktoberfest every night, with beer steins slamming on the tables," she said. See the rest of her picks for the best Wichita eateries in her article, "8 Wichita restaurants and cafes not to miss."
Billock was also wowed by the first art gallery in the United States created by and for the visually impaired community - the Envision Arts Gallery and Community Engagement Center. In her Thrillist article, "Inside the first art gallery for blind artists and audiences," she says, "When I visited, I ran my fingers along the textured interiors of large kintsugi bowls in the Golden Repair exhibit, featuring work by Black and disabled artists Ciara McCaughy, Larrida Murphy, and Brandon Murphy. As part of the Wrap, Cross, Repeat exhibit, I squished around sculptures wrapped in rubber by blind artist Monte Arst, who has always loved the smell of fresh rubber, and felt the ripples of repeating patterns in paint by artist Jenny Knapp—patterns that represent the repeated daily behaviors of visually impaired people that allow them to have control over their lives."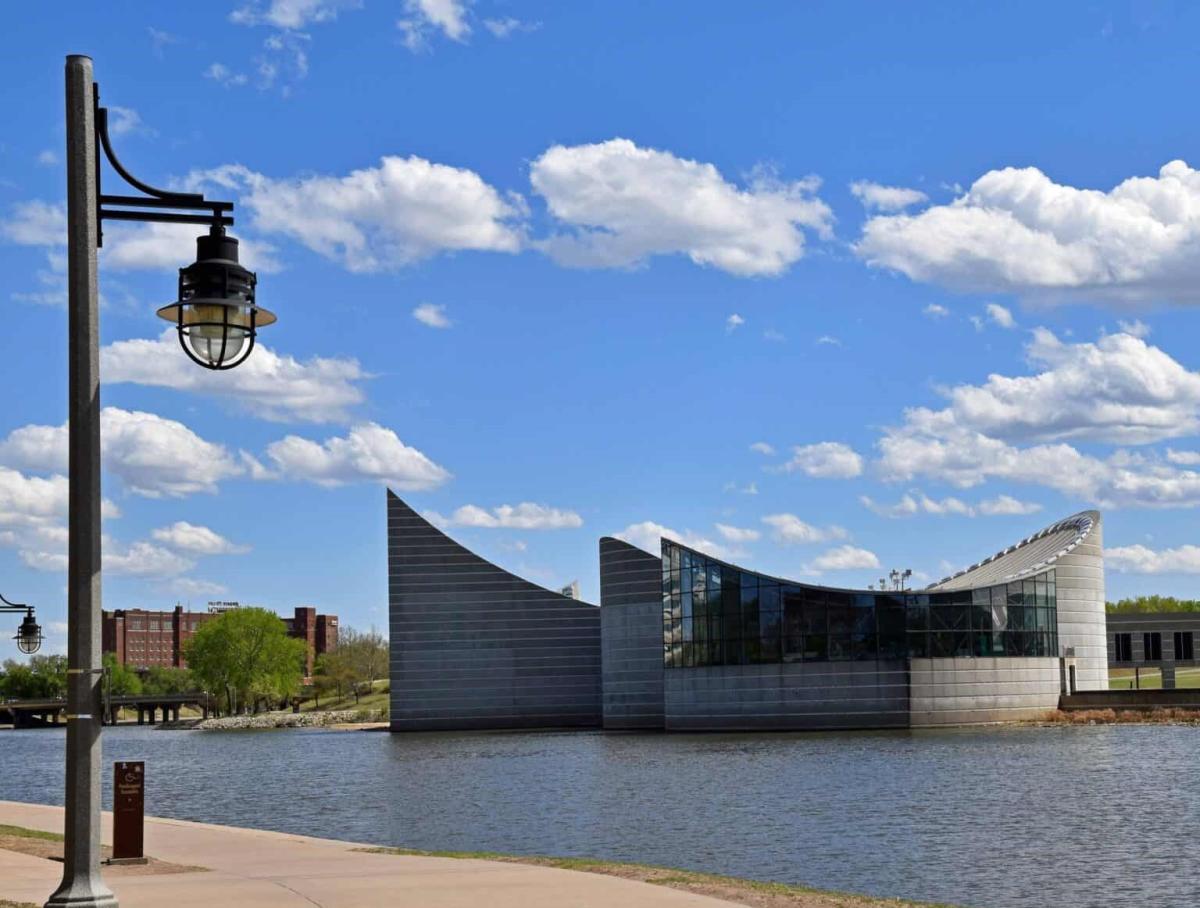 Photo credit: Jeff and Crystal Bryant
Content creators Jeff and Crystal Bryant of the travel blog Our Changing Lives say anyone can be a kid at Wichita's Exploration Place in their article, "Act like a kid at Exploration Place." Their follow up article, Enjoying Wichita's East Side, showcases the unique eateries and things to do in east Wichita. They even provide an insider's look at where to stay when you visit Wichita. "The Hilton Garden Inn-Bradley Fair is conveniently located right behind the shopping center. A short drive and we were there. After checking into our room, we decided to explore the small lake that we spotted behind the hotel. A paved path leads walkers around the water and offers views from all angles. What a nice perk to discover on Wichita's east side." 
Bob Bales' article, "Museum of World Treasures in Wichita, Kansas: an amazing venue," details his time at the Museum of World Treasures, which pleasantly surprised the self-proclaimed history lover. "There are museums, then there are really fantastic museums," he writes. "Located in Old Town, this is one fantastic museum. Imagine a place that showcases dinosaur fossils, artifacts from Africa, Asia, Europe, ancient Egypt, medieval times and military artifacts from the major conflicts in U.S. history and you have the Museum of World Treasures." See what else Bales, owner of The Traveling Fool, says are must-visit spots in Wichita in his second article, "Uncover the hidden gems in Wichita, Kansas: Unveiling the 17 best things to do."
When travel journalist Charlene Scott of Roadrunner Journeys visited Kansas, she made sure to spend some time in Wichita. One place she particularly enjoyed was the Nifty Nut House. "This place needs to be experienced. I don't know how they keep track of all the candy and nuts. How can anyone not leave there without something in hand? I didn't," she said. Read her article, "A journey to discover the many wonders of Kansas," to see what else she loved about Wichita.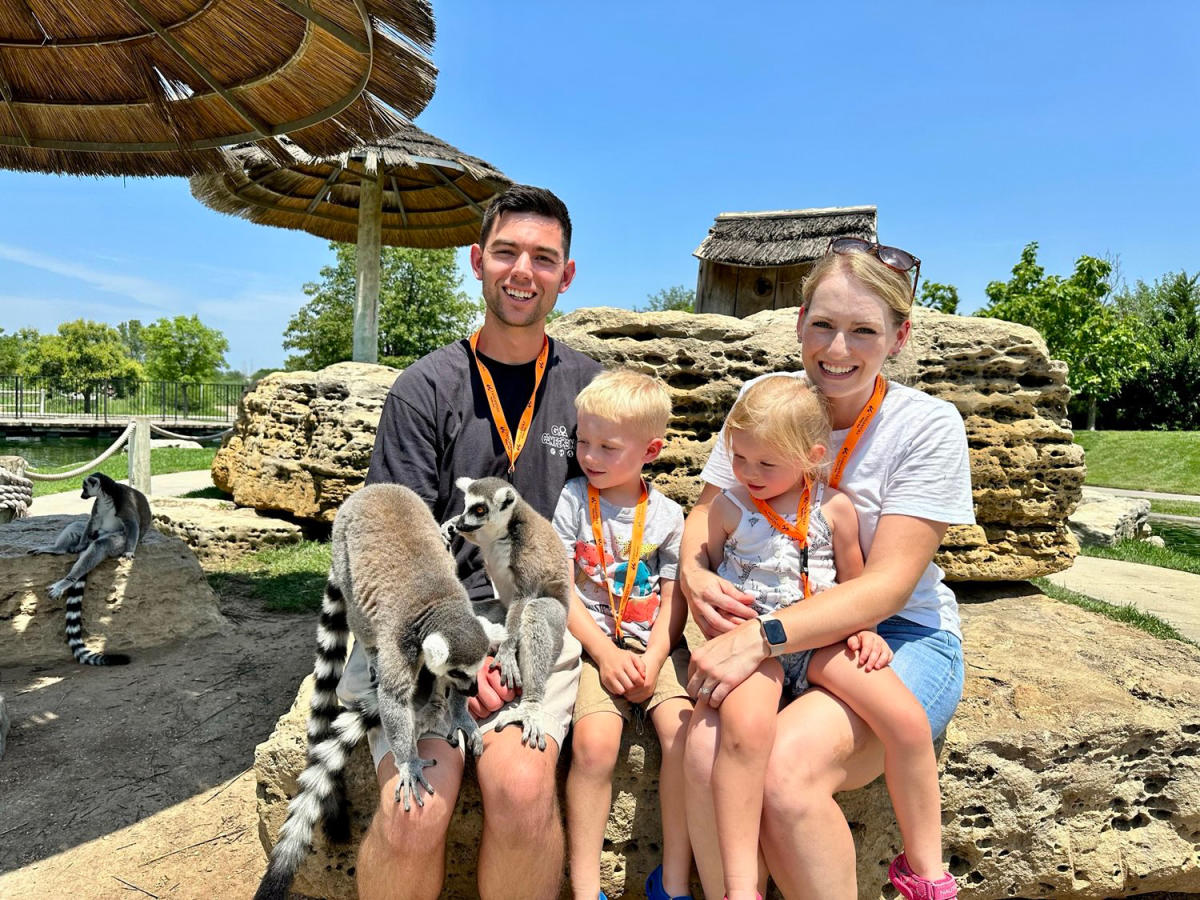 Photo credit: Gabrielle Isom
Gabrielle Isom, owner of Kids in KC, and her family spent a weekend in Wichita and fell in love with the Heart of the Country. "From dinosaur adventures to interactive zoos, botanical gardens, and aviation history, Wichita has it all," she said. Her blog post, "Visit Wichita, a perfect family getaway from Kansas City," gives families an itinerary and plenty of ideas on how to spend a weekend in Wichita.
Cindy Ladage, a travel writer and owner of Traveling Adventures of a Farm Girl, attended the 2023 Kansas Tourism Media Event in August and shares her many, varied experiences of her time in Wichita and surrounding areas in her article, "Wonders of Wichita." One of her most memorable stops was seeing the "Ring of Fire" at the Keeper of the Plains. "It is fitting remembering the area at the confluence of the Big and Little Arkansas rivers was first settled by Native American peoples that the visit should end with a commemorative tribute. There is none better than this beautiful 44-foot steel statue with hands raised in supplication to the Great Spirit," she said.
Looking for more ideas on how to spend your time in the Heart of the Country? Read even more articles or download our digital visitor's guide.