Wichita is a destination for foodies, and we don't let our visitors or residents down when it comes to chocolate. Whether you're looking to satisfy a sweet tooth or are in the mood to celebrate Valentine's Day, you'll find unique chocolate experiences in Wichita.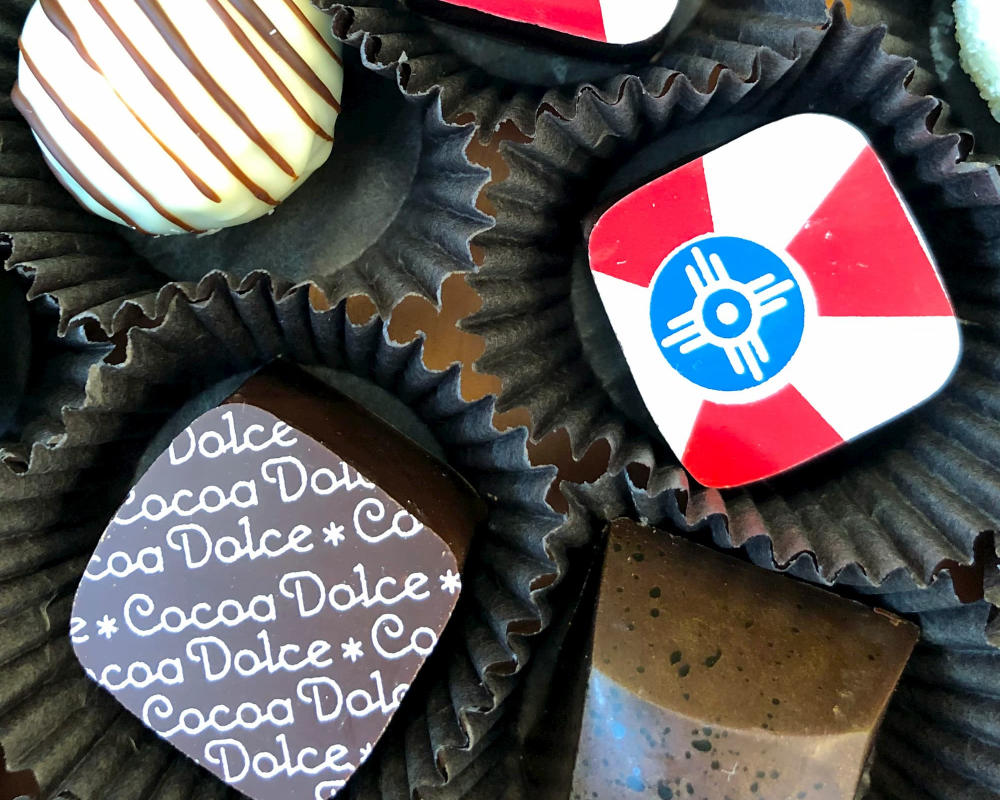 Cocoa Dolce Artisan Chocolates
You can't talk about chocolate in Wichita without a deep dive into the menu at Cocoa Dolce Artisan Chocolates. Each of their three locations (Bradley Fair, New Market Square and Old Town) features a Sweet Lounge to enjoy an array of chocolate indulgences. There are chocolate truffles, chocolate bars and other shapes, macaron featuring chocolate ganache, brownies, cookies, individual cheesecakes including several flavors that highlight chocolate, and many gelato flavors with chocolate ingredients.
Don't forget the beverages: hot chocolate, iced chocolate, drinking chocolate, chocolate-based martinis. There are also beer and wine flights served with chocolate pairings.
Visit the Old Town location between 9 a.m.-3 p.m. weekdays for a good chance to see the Cocoa Dolce production kitchen in action.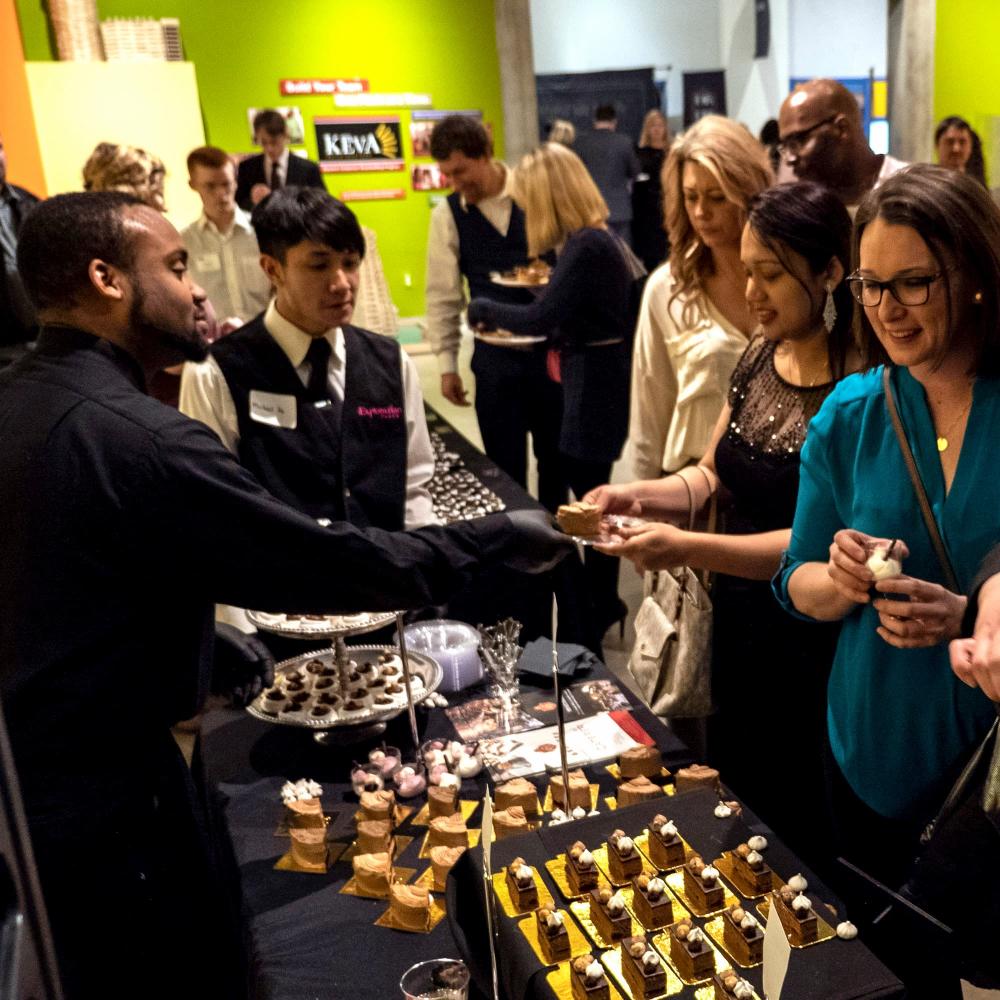 Exploration Place
In 2020, Exploration Place will host the 14th annual Death By Chocolate. It's the science center's largest fundraiser of the year, and certainly the most delicious. Treat your senses with unlimited sweets, savory food and drinks from area restaurants, chefs and vendors.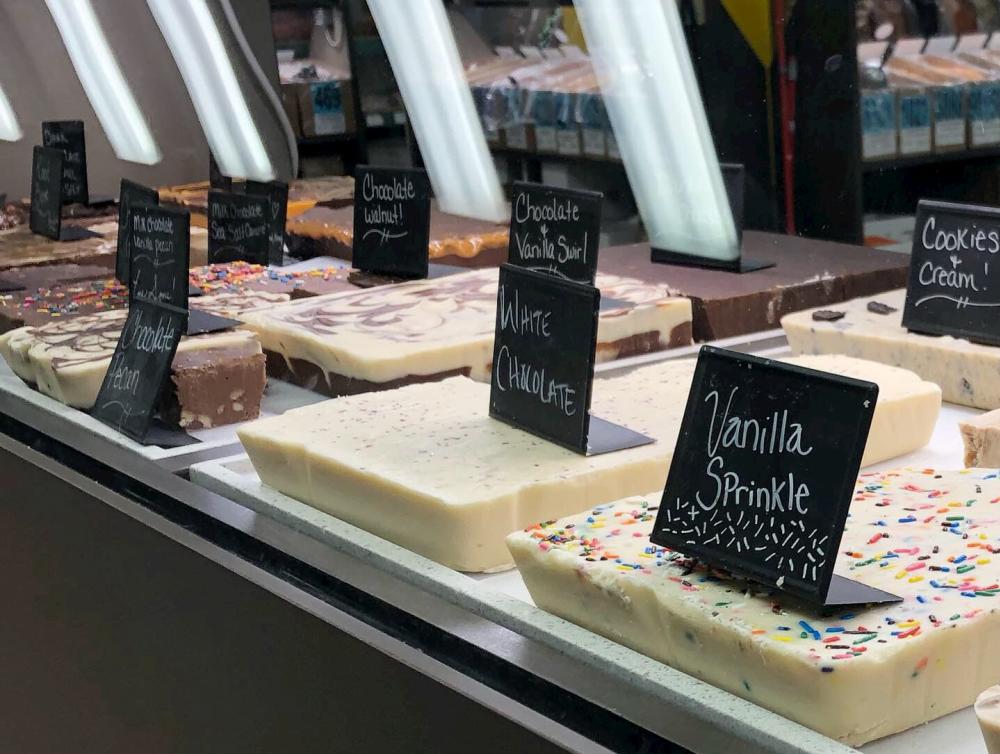 Nifty Nut House
Besides fresh roasted nuts (including some varieties covered in chocolate), Nifty Nut House scoops chocolate treats stocked from candy makers and also makes its own fudge in house. The uniqueness of an experience at Nifty is that the staff wait on you, offering up samples of anything in the bins and then measuring your order and packaging it.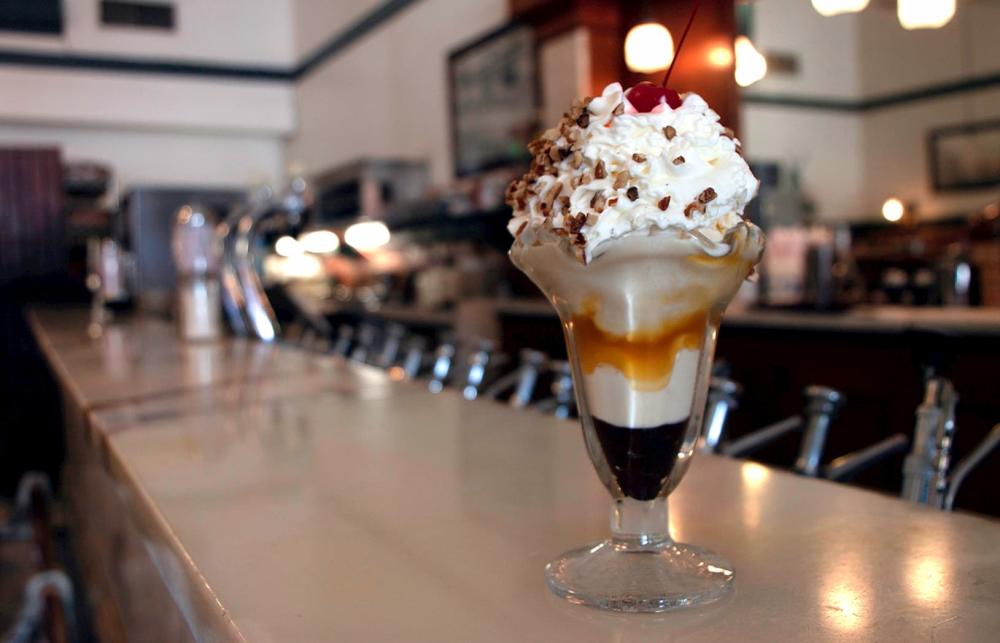 Old Mill Tasty Shop
A chocolate malt, a hot fudge sundae, a chocolate Coke – you'll find all the classic ice cream and soda fountain treats at Old Mill Tasty Shop, home of one of the oldest functioning soda fountains in the state. Sit at the marble counter for the full experience.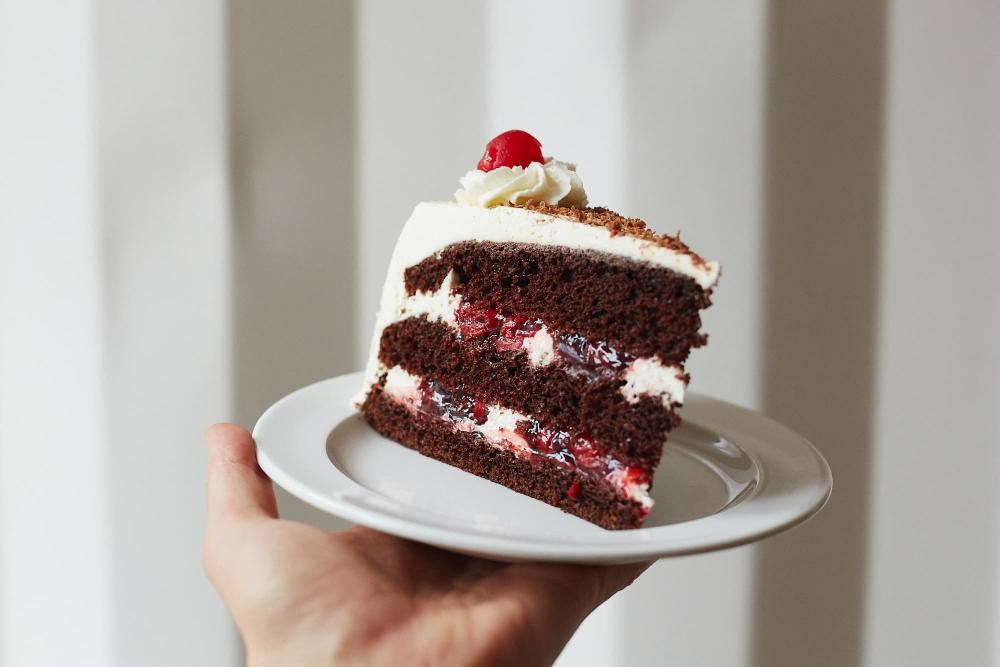 Prost
Head to Prost, an urban bier garten serving authentic German flavor, for a slice of Black Forest Cake. This traditional German dessert is made with chocolate sponge cake layers filled with whipped cream and cherries.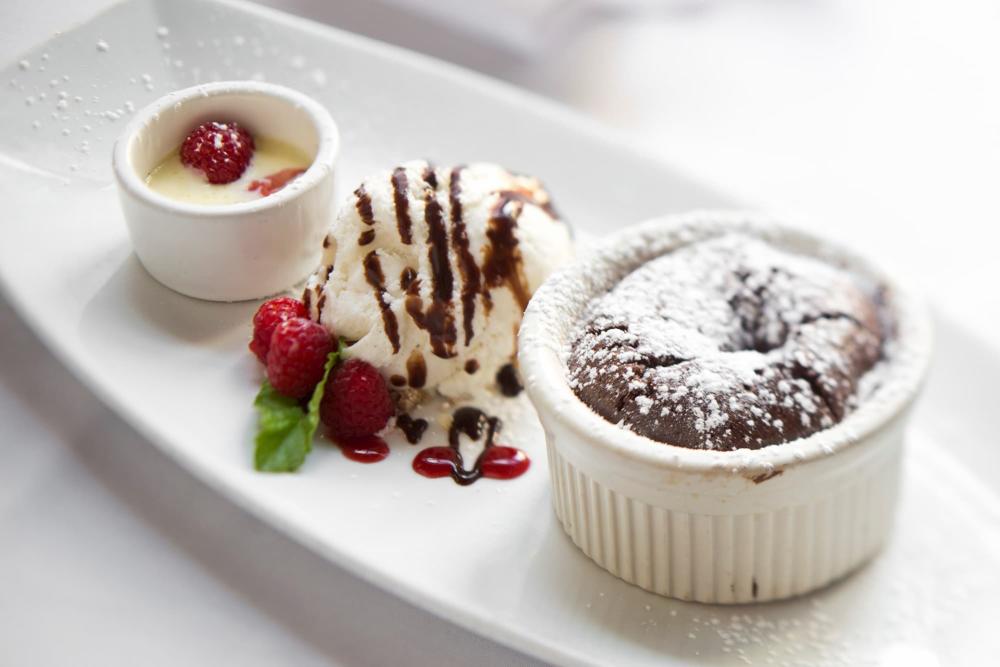 YaYa's Eurobistro
The preparation takes 20 minutes for the melted chocolate center to reach the perfect amount level of gooey, which only adds to the specialness of ordering the chocolate soufflé at YaYa's. Order it with a scoop of vanilla ice cream. They also offer a chocolate phyllo brownie that is delicious with ice cream.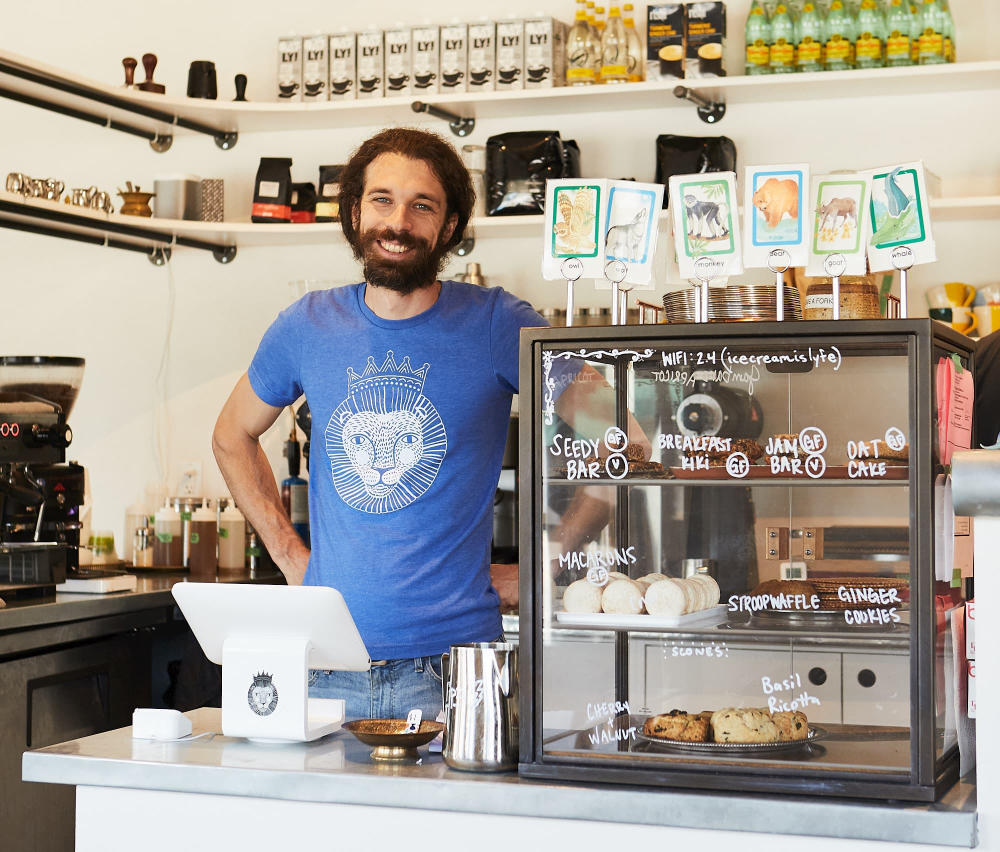 Little Lion Café
Little Lion Cafe is a favorite stop for treats made from scratch, and many of those include chocolate ingredients. The menu is ever-changing and there's always options for sensitive diets. You might find small batch choco coco vegan ice cream or an ice cream pie made with a gluten free chocolate crust.
The Farris Wheel
This old time sweet shoppe won't let you down with its unique chocolate selections. The Farris Wheel is a family owned business and they like to support other family operations, so you'll find milk and dark varieties of Abdallah Candies, a fourth-generation gourmet chocolate maker based in Minnesota, and Topeka, Kansas-based Spoon Lov'n Fudge. The 18 flavors of this fudge are all so soft and creamy that you can eat it with the spoon that comes with each jar. You can sample these and other yummy options before you buy!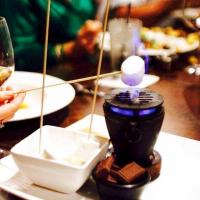 Wine Dive
Fire up the (table top) grill and make s'mores for your group using the chocolate, marshmallows and graham crackers delivered by the staff at Wine Dive. If you'd prefer your dessert brought to you fully prepared, order their chocolate torte, a no flour, local, organic egg, gluten free treat made with dark and semisweet chocolate and served alongside vanilla bean ice cream.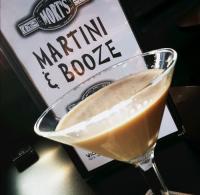 Mort's
Live music nightly and a martin menu topping out at more than 160 sets Mort's Martini & Cigar Bar apart. There are at least seven martinis featuring chocolate to choose from, including the Fallen Angel: St. Brendan's Irish Cream, Frangelico, Godiva white chocolate and dark Creme de Cacao.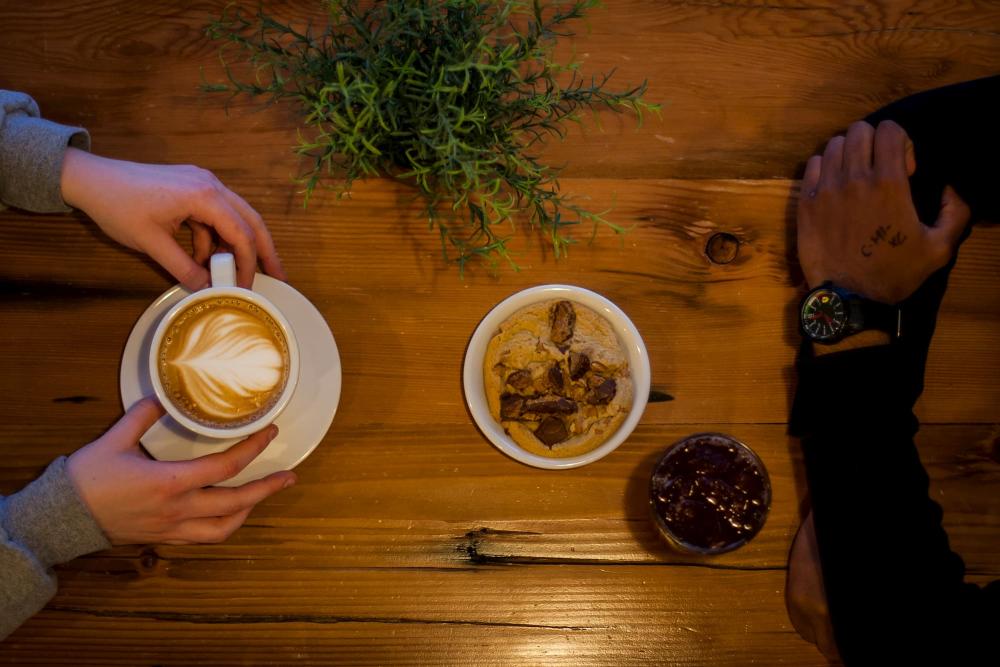 Coffee Roasters and Coffee Houses
Sip your way across our list of Wichita's coffee shops and roasters and discover how they infuse chocolate into their menus, like the signature Aztec Mocha latte at Fairmount Coffee Co. You'll also find decadent and inventive hot chocolate options.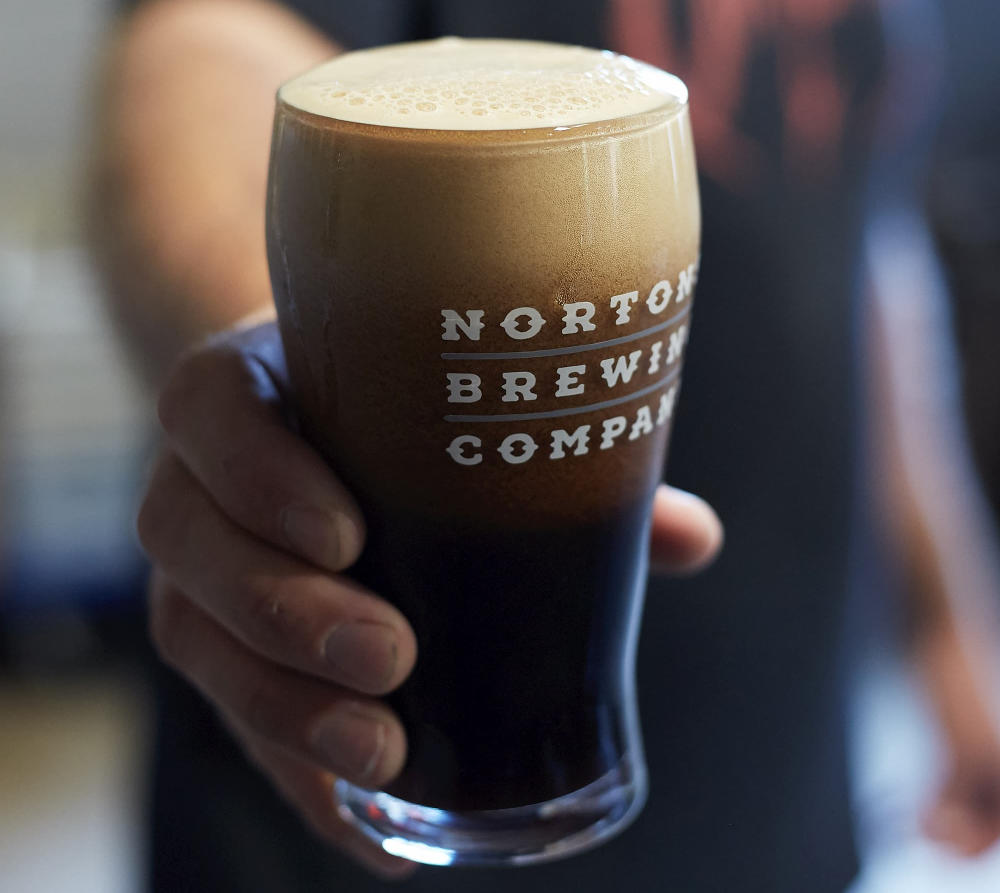 Local Breweries
Wichita has a collection of award-winning craft breweries, many of which offer exclusive flavors featuring chocolate in one form or another and rotating along with the seasons. We encourage you to check out their websites by visiting this list of breweries and then exploring what's on their tap list. Expect to find the unexpected, from Don't Poke the Bear at Nortons Brewing Company, a milk stout brewed with homemade Dutch cocoa syrup, cocoa nibs, Tahitian vanilla beans and Kenyan AA cold brewed coffee to Wichita Brewing Co. & Pizzeria's Catherine III, a Russian Imperial Stout brewed with generous amounts of smoked and chocolate malts. A great way to safely explore several breweries in one outing is by booking with Brew Wagon Tours.