Looking for the perfect Wichita restaurant for an upscale Valentine's Day or a date night or romantic celebration any time of year? Wichita's dining scene includes posh bistros and restaurants with fine dining yet approachable menus. Next time you're wondering where to eat in Wichita for a special occasion, consult this list of fine dining restaurants: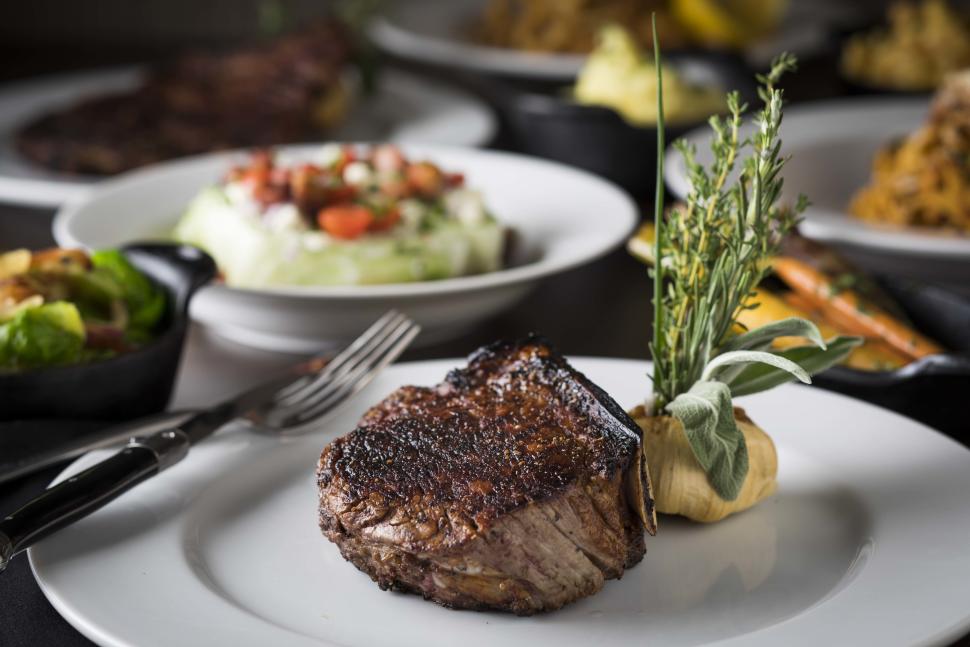 6S Steakhouse
The team at 6S Steakhouse delivers an elevated dining experience with an innovative classic American menu and a posh dining room featuring cozy booths, chandeliers and a floor to ceiling black and white cityscape mural featuring Wichita icons. There's also live music, impeccable service and beautiful seasonal patio seating.
With a dry aging locker on site, 6S has a large selection of dry-aged steaks. You'll also find seafood and poultry, hearty salads and pastas on a menu featuring dishes made with local ingredients. Enjoy hand-crafted specialty cocktails, an award-winning wine list and decadent desserts.
Bella Vita Bistro
One of Wichita's best kept secrets, West Wichita's Bella Vita Bistro is a family owned restaurant with an interior décor recreating a charming European villa. The service is inviting and attentive, while the fine dining menu of Northern Italian and French fusion cuisine features both traditional and inventive dishes from Chef Adrian.
The restaurant has a full bar and a diverse menu ranging from pasta specialties – some reviewers say the house-made alfredo sauce is the best in Wichita – to entrées featuring beef, chicken, duck, pork and fish. Regulars won't miss starting their meal with a bowl of Tuscany Onion Soup or a plate of Crispy Garlic Calamari, and the desserts are as delicious as they are beautifully plated. Bella Vita Bistro is also known for the singing chef who will make your celebration the best ever!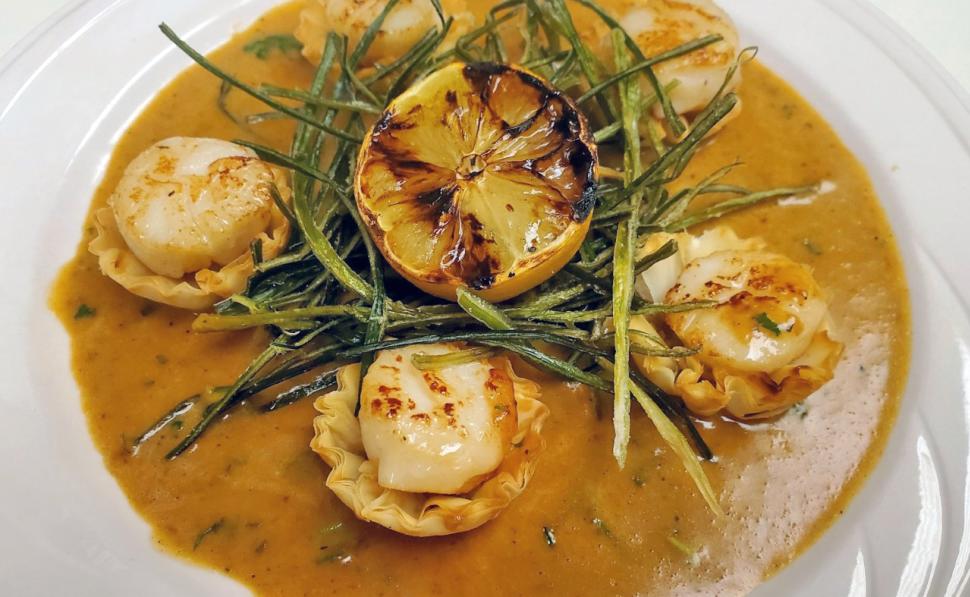 Café Bel Ami
The warm atmosphere and attentive servers at Café Bel Ami make it the perfect fine dining destination. Or, if you have plans after dinner the restaurant's Downtown Wichita location is ideal.
Executive chef and owner Nabil Bacha has created the Café Bel Ami experience with his unique brand of French Mediterranean cuisine. Among the specialty entrées on the dinner menu at this long-established perennial favorite: Chicken Curry, London Broil with Chasseur Sauce, Braised Lamb Shank and Seafood Mélange.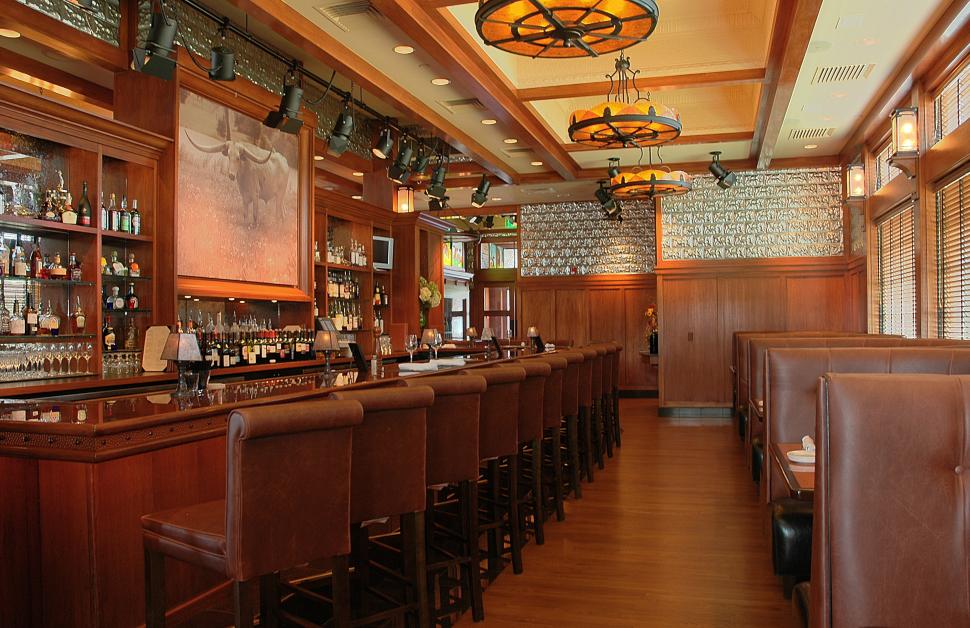 Chester's Chophouse and Wine Bar
Your experience at Chester's Chophouse and Wine Bar will be unforgettable. This iconic Wichita chophouse and wine bar overlooks the lake at The Waterfront in East Wichita. The cozy dining rooms, inviting bars and outdoor patio seating are designed to make you comfortable.
The menu includes wood-fired oven pizzas, oysters flown in daily, chophouse favorites such as Maple Mustard Salmon, Creekstone Farms USDA Prime Black Angus Beef steaks and veal grilled over an oak fire as well as chef inspired specials. Enjoy a full menu of starters, entrèes and desserts as well as a 1,000-bottle wine cellar, at least 50 offered by the glass.
Larkspur Bistro and Bar
Impress your date with an award-winning cocktail while listening to the baby grand inside or with wine and live music on the patio (seasonal) at Larkspur Bistro and Bar in Wichita's Old Town District. Their menu is a unique blend of Mediterranean, French, Italian and American entrées and delectable appetizers prepared well and served beautifully, even artfully inspired. Fresh seafood, hand cut Sterling Silver steaks, signature appetizers and specialty desserts will tantalize your tastebuds with a delightful fusion of flavors and textures.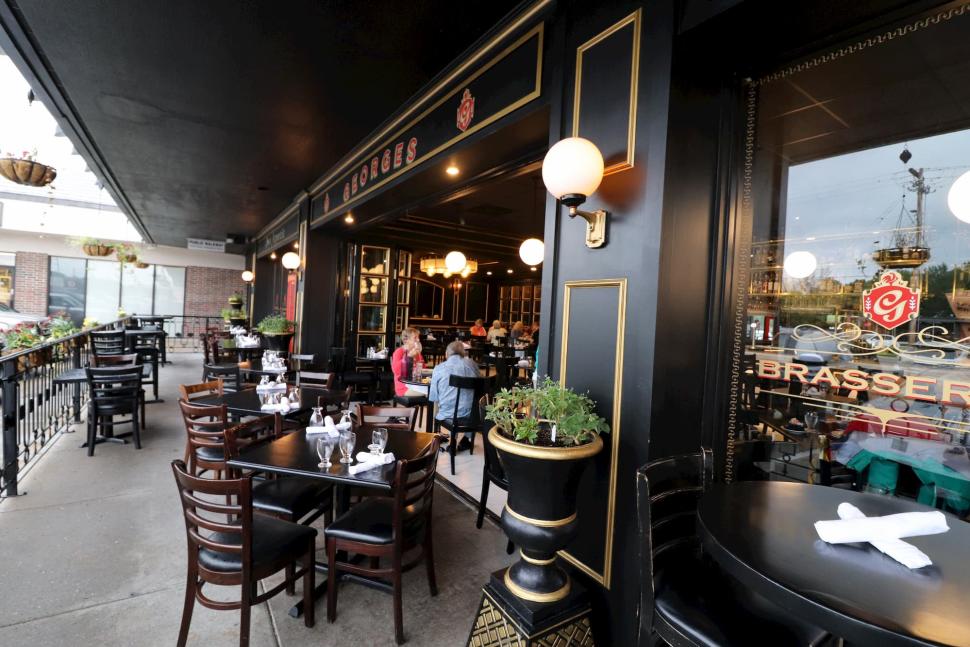 Georges French Bistro
Georges French Bistro serves modern French cuisine in a classy, sophisticated spot in the heart of Wichita's College Hill neighborhood. The charming dining room has a lively buzz thanks to the open kitchen. The room is highlighted with gold accents, giving a truly elegant experience. A sliding partition transforms the restaurant into an open air dining experience seasonally. Chef George often visits guests in the dining room to check on the food and is always happy to meet a new friend.
The expansive menu highlights George's favorite dishes: steak frites, scallops, crepes, homemade desserts and more. There's a little piece of France for everyone to enjoy.
Newport Grill
Newport Grill is a progressive seafood and steak restaurant situated on the water in the Bradley Fair shopping center. The dining room and picturesque patio overlook a small lake, serving up a unique setting from which to enjoy a delectable menu. Expect a sophisticated and fun experience.
Newport Grill's chefs specialize in featuring the freshest seafood possible, flown in six days a week. The menu is full of fresh fare, from Scottish salmon to diver sea scallops, as well as steaks, pork, chicken and more. Enjoy craft cocktails and fine wines from the full bar.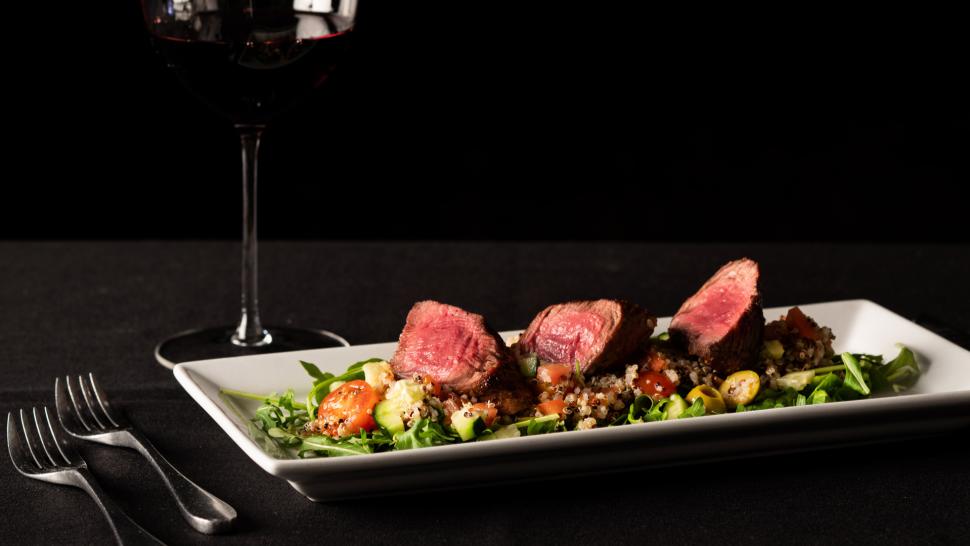 Scotch & Sirloin
Known to locals as "The Scotch," Scotch & Sirloin has been a fine dining institution since 1969. Their chefs offer exquisitely prepared dishes and the servers offer a comfortable, friendly and personal atmosphere at the centrally located restaurant.
They have a large menu to satisfy every palate, but The Scotch's culinary team invites diners to come experience the best beef in the Midwest. They are the official "Home of Sterling Silver Certified Premium U.S.D.A. Choice Beef." Raised in the heartland of cattle country, this beef is distributed by Wichita-based Cargill Meat Solutions. The most delectable, juicy tender and flavorful steak available is then aged in house for at least 30 days to guarantee tenderness. The executive chef hand cuts steak daily to certify they are all center cut premium steaks, and then they use a state-of-art broiler that will sear the steaks at 1600 degrees to seal in all the juices.
Vora Restaurant European
In the Uptown Landing building on the east end of the Douglas Design District, Vora Restaurant European has a gorgeous interior, an inviting seasonal patio and a team eager to take your special occasion over the top.
The food and drink experience at Vora focuses mostly on French and Italian cuisine, old world wine/beer and craft cocktails. The restaurant has an open kitchen, a wine cellar and two private dining rooms. The wide-ranging menu covers starters such as Oyster Rockefeller and Gnocchi Fritti; soups and salads; brick-oven rustic pizzas; house-made pastas; and entrées such as Parisian Chicken, Duck Frites, Osso Bucco and more.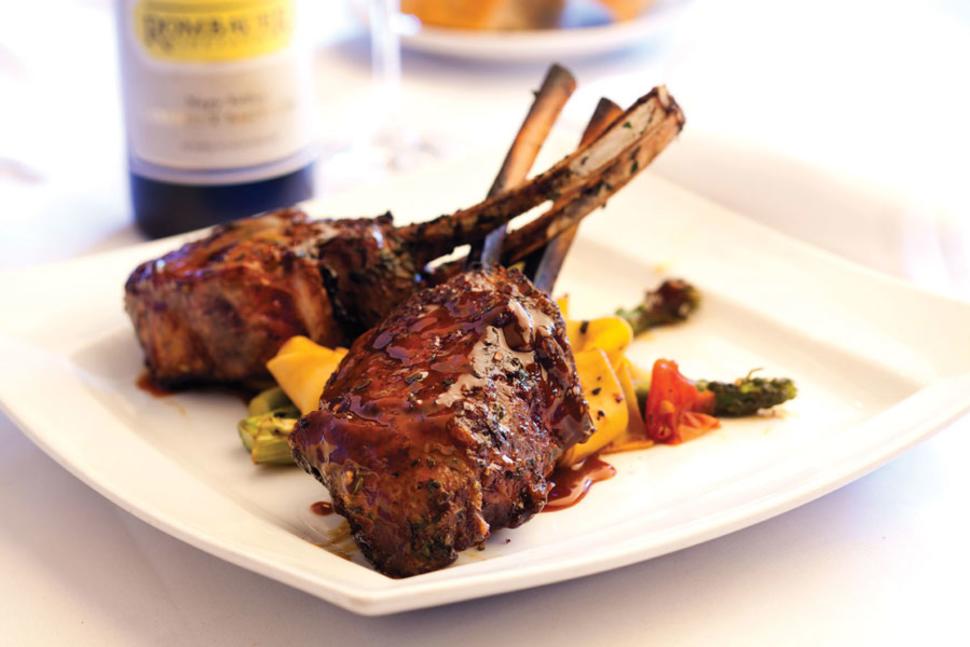 YaYa's Eurobistro
Start with the baked smoked trout dip, followed by a Greek salad before enjoyed your perfectly cooked steak or chop … or opt for a brick-oven fired pizza or house-made pasta for your entrée. Then, end the meal with the irresistible chocolate soufflé. Add an appropriate wine pairing, and you've got yourself an evening at YaYa's Eurobistro where the new European-American cuisine is served in an elegant, comfortable atmosphere within the open-air Bradley Fair shopping center. Look for live music on the seasonal patio.
Did we whet your appetite for fine dining in Wichita? Make your reservations now and start exploring some of our 1,200 restaurants.