To assist with public safety, please remain diligent in adhering to safe practices outlined by the CDC like wearing a face covering and social distancing when out in the community and stay home if you feel ill. We recommend confirming details and verifying requirements and/or safety procedures for guests before visiting a local shop, attraction, eatery or other business. 
Planning to enjoy a happy hour or a meal while dining in Wichita and want to know which appetizers locals crave the most? Here's a list of excellent options to start your starter exploration of Wichita's restaurants:
Ethnic Edibles
These must-try appetizers have heritage, culture and so much authentic flavor…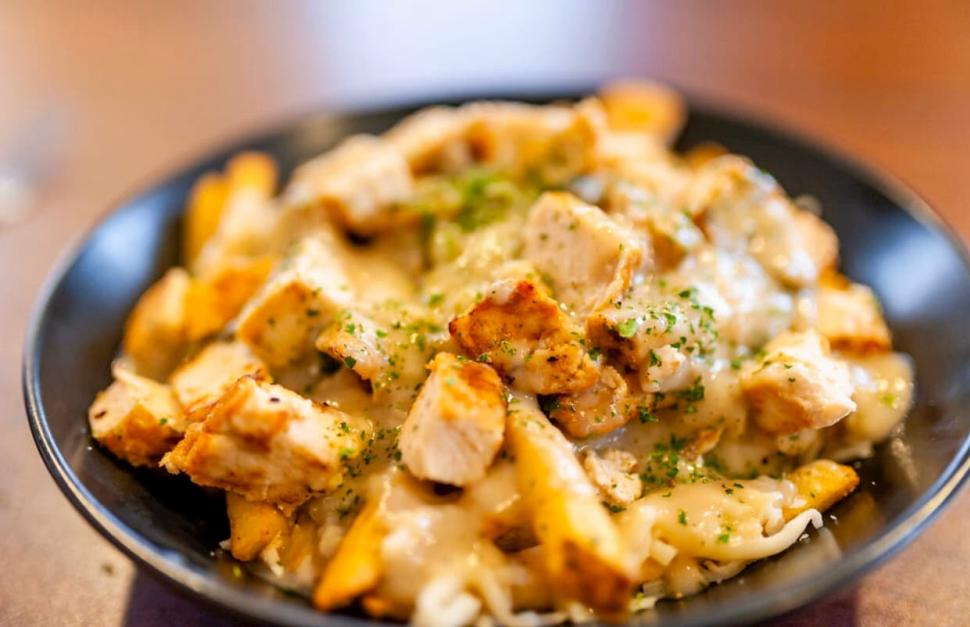 Shareable Starters
These apps are perfect for group dining…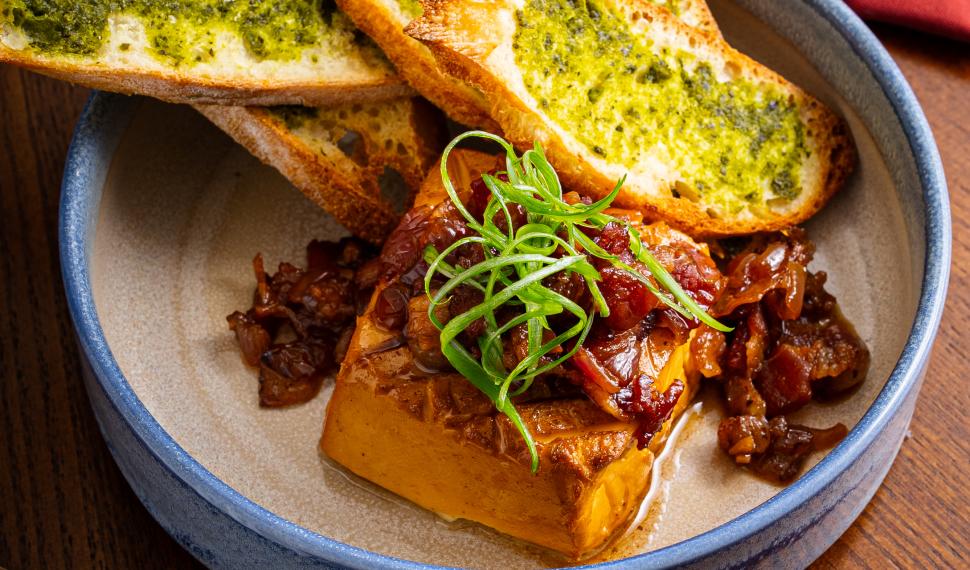 Appetizers to Make a Meal
Maybe you don't want to share, you just want the whole dish to yourself…
Smoked Cream Cheese dip with a Bacon Onion Relish served with herbed bread (pictured above) at Dōma – the Latin and Asian influences shine through on the American small plates menu with a garlic confit, gochujang and scallion
Calamari at Georges French Bistro – thick breaded strips with the perfect blend of olive oil, lemon juice and oregano, served with cocktail sauce and basil aioli
Burrata at Vora Restaurant European – a plate featuring the soft flavorful burrata cheese topped with crushed pistachios and honey alongside salami, Capicola and served with grilled bread and a dish of pesto
Scalloped Bouchée at Cafe Bel Ami – this popular prelude is prepared with sautéed scallops in a pastry shell and served with a garlic cream sauce
Rock Shrimp Cigars at Newport Grill – spring rolls stuffed with shrimp, melted leeks, Fresno chili and daikon radish, served with pineapple mostarda
Beer Cheese Dip at Dempsey's Burger Pub - Clifton Square – this carb-forward appetizer offers a creamy combination of pepper jack cheese and Odell Brewing 90 Shilling beer served with pretzel sticks and fries cut in-house
Hummus at Bella Luna Café - Northwest and Bella Lunch Café - Northeast – you'll find hummus on many menus in Wichita and among the best is the hummus made fresh daily by owner and chef Matteo Tata, who bases his recipe on what his mother and grandmother taught him
Flash Fried Oysters at Wine Dive – you won't find this dish on many Wichita menus: flash fried oysters served on a crispy wonton with habanero aioli and a balsamic drizzle
Scotch Eggs at PourHouse by Walnut River Brewing Company – two hard-boiled eggs wrapped in sausage, hand-breaded and then deep-fried before being sliced and served with a delicious mustard aioli
This is just a small selection of the amazing menus you'll find at the more than 1,200 Wichita restaurants. Make sure you check out our extensive list the next time you're dining out in Wichita!