Wichita is home to one of only two airworthy Boeing B-29 Superfortress aircraft left in the world. Doc, the historic warbird, has recently been restored to flying status to serve as a flying museum. When not flying, it will be on display at the new B-29 Doc Hangar & Education Center, offering visitors a place to learn about the history of the airplane and to get a glimpse of Wichita's aviation heritage.

The 32,000-square-foot center is at Wichita's Dwight D. Eisenhower National Airport and serves as a hangar and maintenance facility as well as an education and visitor center. Doc has already moved into the hangar and regular visitor hours at the center beginning March 12. The center will be open to the public 9 a.m. to 2 p.m. on Tuesdays and Thursdays and 9 a.m. to 1 p.m. on Saturdays (when the aircraft is not at an airshow or on tour). Admission is $10 per person, plus an additional $5 per person for a cockpit tour of Doc. Families can take advantage of special pricing: $20 per family, plus an additional $10 for a cockpit tour (up to six people).

We took a tour of the beautiful facility and here's what you can expect: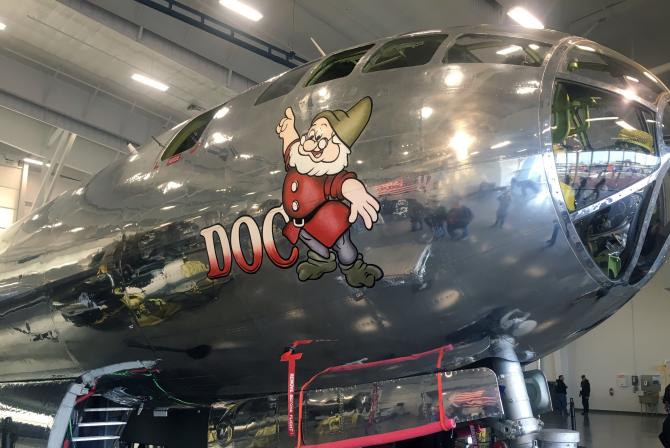 See Doc up close
When not flying at airshows around the country, Doc will be on display inside the hangar. You can get up close and personal with Doc and climb into the cockpit. You may even catch dedicated volunteers conducting maintenance operations on the aircraft, from engine work to propeller recertifications.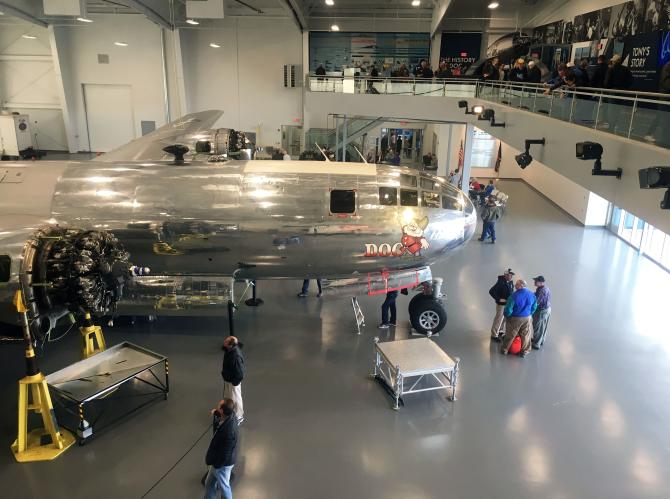 Learn about the amazing restoration process
One of the best views of Doc is from the mezzanine level, and this is also where you'll find displays showcasing Doc's 20-year restoration process. It all began with the airplane being rescued after being abandoned in the Mojave Desert.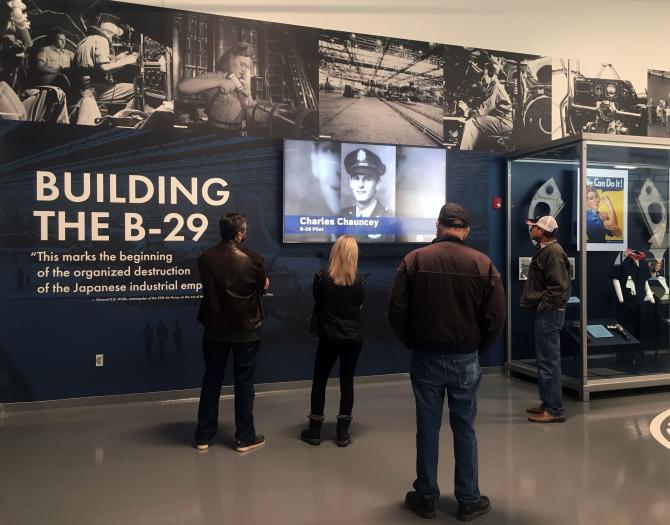 Visit the mezzanine museum
Through videos, displays and one-of-a-kind artifacts in the mezzanine, you'll learn the history of the B-29 program and that it was a technological marvel of its time. You'll also come to understand how the program helped put Wichita on the map as the Air Capital of the World. Doc is one of 1,644 B-29 aircraft manufactured in Wichita during World War II. Doc got its name when assigned to a squadron nicknamed "Snow White and the Seven Dwarfs." While Doc itself was assigned to radar calibration duty, the B-29 is known best as the plane that dropped bombs on Japan.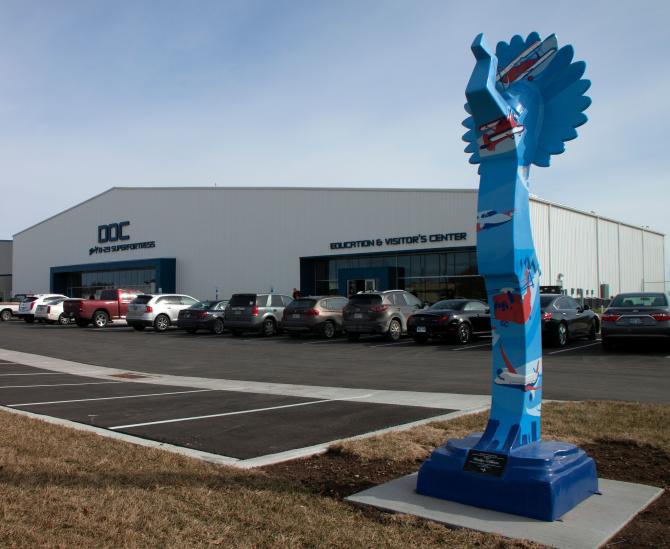 Ride in Doc
Experience a piece of history 8,000 feet up as you find yourself where veterans once sat as they fought for freedom. Each B-29 Doc Flight Experience lasts approximately 90 minutes and includes a 30-minute ride. Prior to takeoff, passengers experience a crew briefing and learn more about the history of the B-29 and the role it played in U.S. history. Passengers will also get to hear and see the sights and sounds of engine starts and run-ups prior to takeoff. Click here to see upcoming ride dates and locations.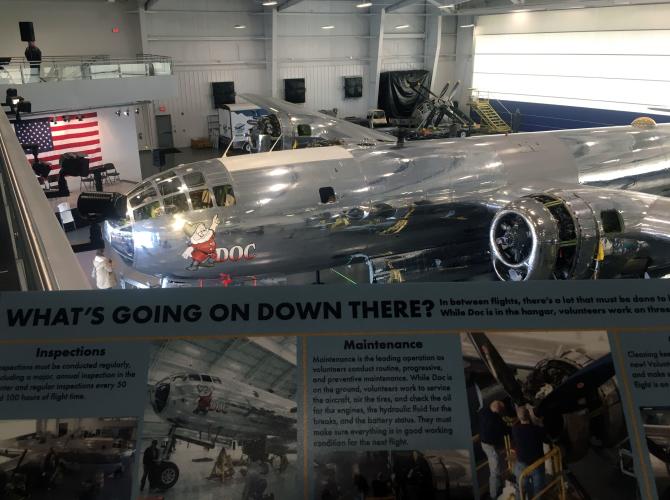 Buy merchandise
Just inside the doors of the facility, visitors can purchase Doc merchandise. T-shirts, crew patches, models, jewelry, mugs and high-quality prints all go to support the ongoing efforts to keep Doc flying and sharing an important and unique part of American history.
While you're in Wichita visiting Doc, don't forget to check out what events are happening on our calendar of events page.