Food, fun and entertainment all in the same place? Wichita offers a variety of experiences to pair dinner and drinks with a show, whether you're out with a group or as a couple. So pick a dish and pick a seat, then sit back and enjoy the show – you might be part of it!
Here are our suggestions for how you can enjoy dinner and a performance in Wichita.
QUICKLIST
Dinner Included
If you're looking to pair the perfect combination of dinner and a show without leaving the venue, Wichita has several options for dinner theatre and live performances.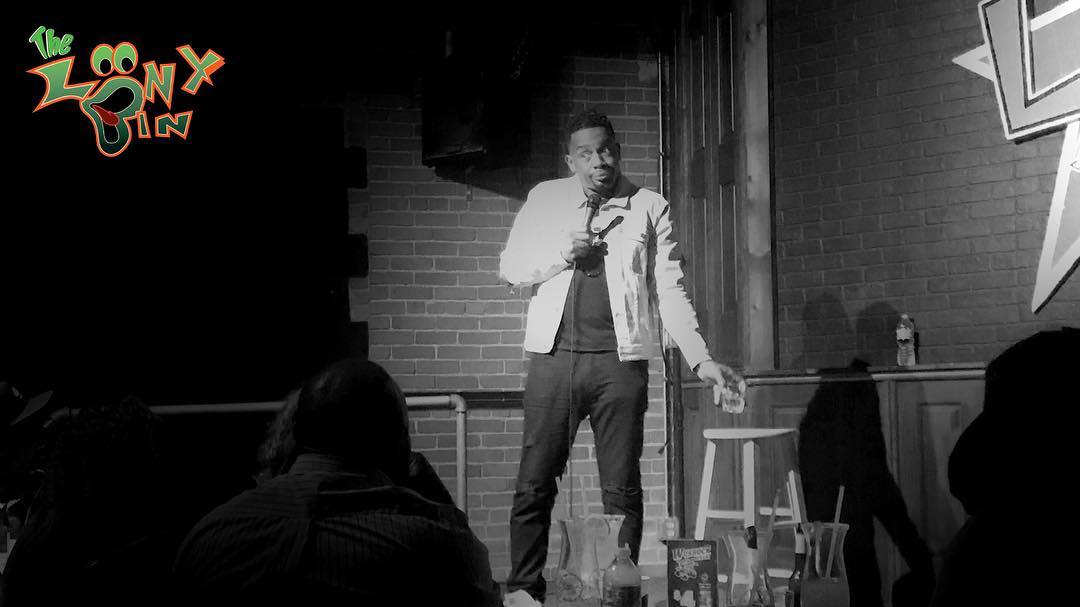 The Loony Bin
You won't have much choice but to laugh until it hurts when you step foot in The Loony Bin in downtown Wichita. From up-and-coming comedians to well-known nationally touring comics, this venue is the lifeblood of comedy in Wichita. The menu is heavy on appetizers but also includes several entrees and desserts. Enjoy a full bar with a range of specialty drinks, including the signature drink, "The Lobotomy."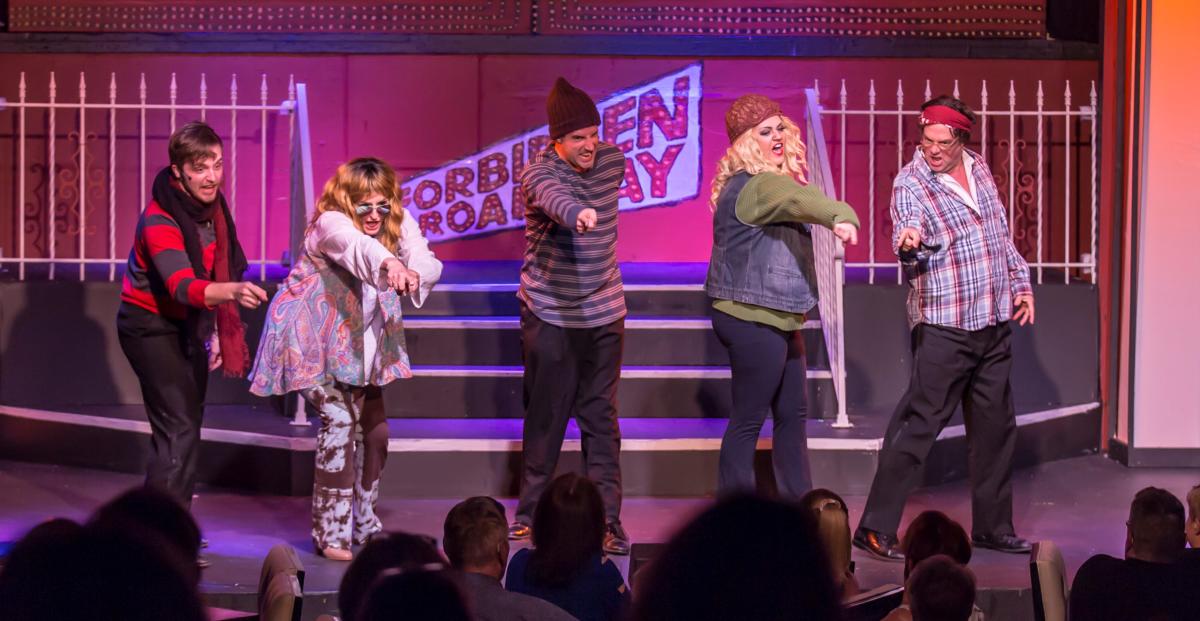 Roxy's Downtown
This cabaret-style theater brings a diverse spectrum of programming to life at a refurbished historic venue in downtown Wichita. The season at Roxy's Downtown includes award-winning musicals, interactive musical comedies, concerts and more. Among recent productions: "Golden Girls," "Avenue Q," "Carrie: The Musical" and "A Cabaret Christmas." There is a full bar and Café on the Rox serves appetizers, entrees and sweets. Don't miss the It's a Drag It's Sunday brunch.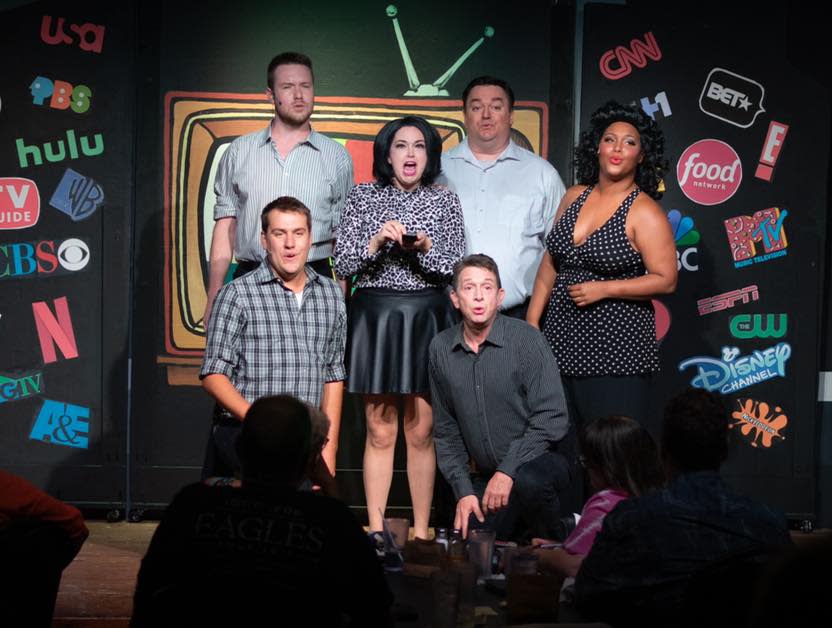 Mosley Street Melodrama
Be careful where you sit at Mosley Street Melodrama, Wichita's original audience participation theater. In classical melodrama fashion, these locally written performances put on by local talent feed off the crowd, and you could find yourself in the middle of the story. Each raucous and rowdy melodrama – recent performance have included "Revenge of the Beanie Babies" and "Dirty Square Dancing" – is followed by a musical comedy revue filled with singing, dancing and comedy sketches.
With a homestyle buffet, a fully stocked bar and complimentary popcorn, you won't believe how much fun you can have in just one evening at Mosley Street! They also offer a Sunday brunch on select dates, featuring a hearty breakfast and drink specials. Watch this video to see what you can expect.

Crown Uptown
The Crown Uptown Theatre opened in 1928 and operated as a first run movie venue; in 1976 it was converted to a dinner theatre. Updated with state-of-the-art sound and lights, the historic Broadway-style stage at Crown Uptown Theatre is a great place to see theatricals, dance performances, concerts and more. Shows on the current calendar range from "The Wedding Singer" musical to the play "Calendar Girls" along with an annual run of "The Rocky Horror Show" live musical and a Rockettes-inspired all-ages holiday show.
Crown Arts Collaborative produces seven shows annually that offer the option of dinner and a show tickets, with a different local restaurant catering each of the collaborative's productions. For non-collaborative events, there are a number of restaurants within walking distance including Vora Restaurant European, Dempsey's Burger Pub - Clifton Square, Ziggy's Pizza - Clifton Square, College Hill Deli and The Belmont.
WAVE
WAVE is Wichita's indoor/outdoor social oasis and hybrid event center that can hold crowds of up to 3,300 for concerts, yard games and everyday hangouts. Plan an evening here and experience an incredible nightlife scene packed with a full bar and beer garden, food from the Adios Nachoria on-site nacho shack and a stellar lineup of live music. Catch a variety of music genres; the indoor and outdoor stages have hosted Snoop Dogg, Wu-Tang Clan, Jamey Johnson, The Flaming Lips, Kansas, Incubus, Ani DiFranco and more.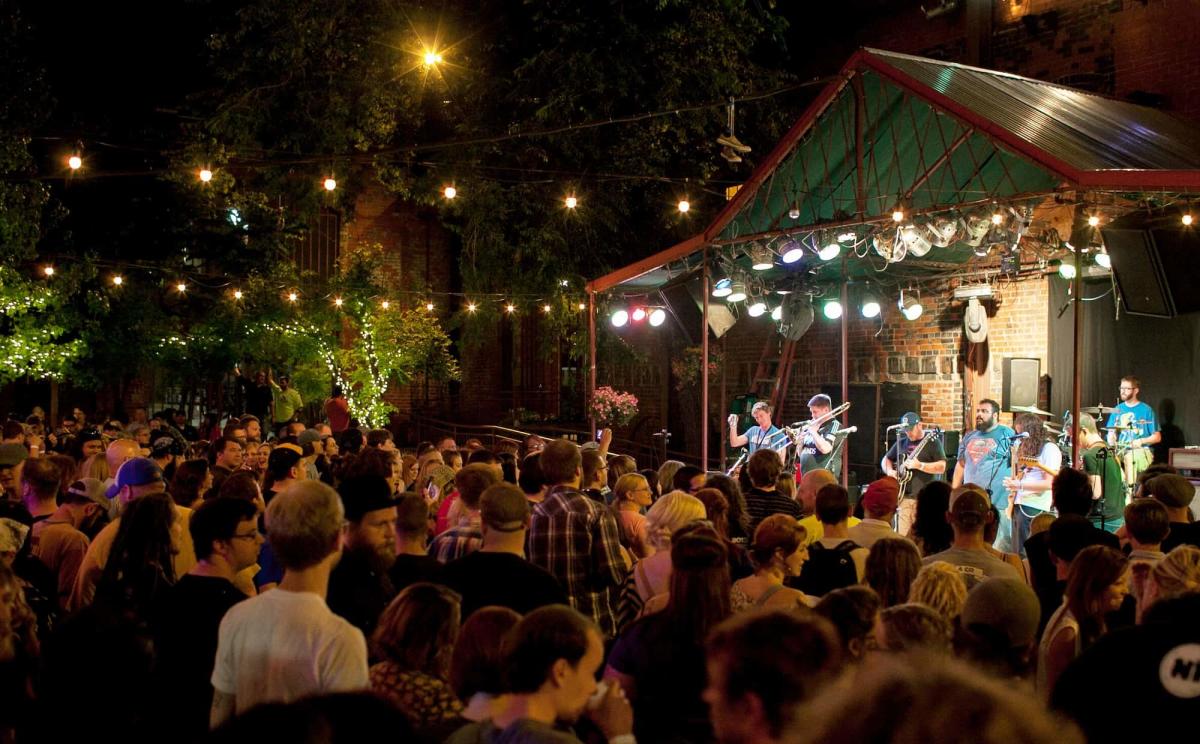 Brickyard
Match delicious food with live concerts at this popular Old Town complex. Public first opened its doors in 2012 with the goal of serving fresh and regionally sustainable ingredients to create their take on the flavors of local cuisine. For dinner and a show, enjoy the Public menu outdoors at the connected Brickyard space – a brick-lined patio and concert venue. Brickyard has a regular lineup of popular local bands as well as nationally known recording artists. Top it all off with a handcrafted cocktail or local beer including brews from Hopping Gnome Brewing Co., Wichita Brewing Co. & Pizzeria and Central Standard Brewing.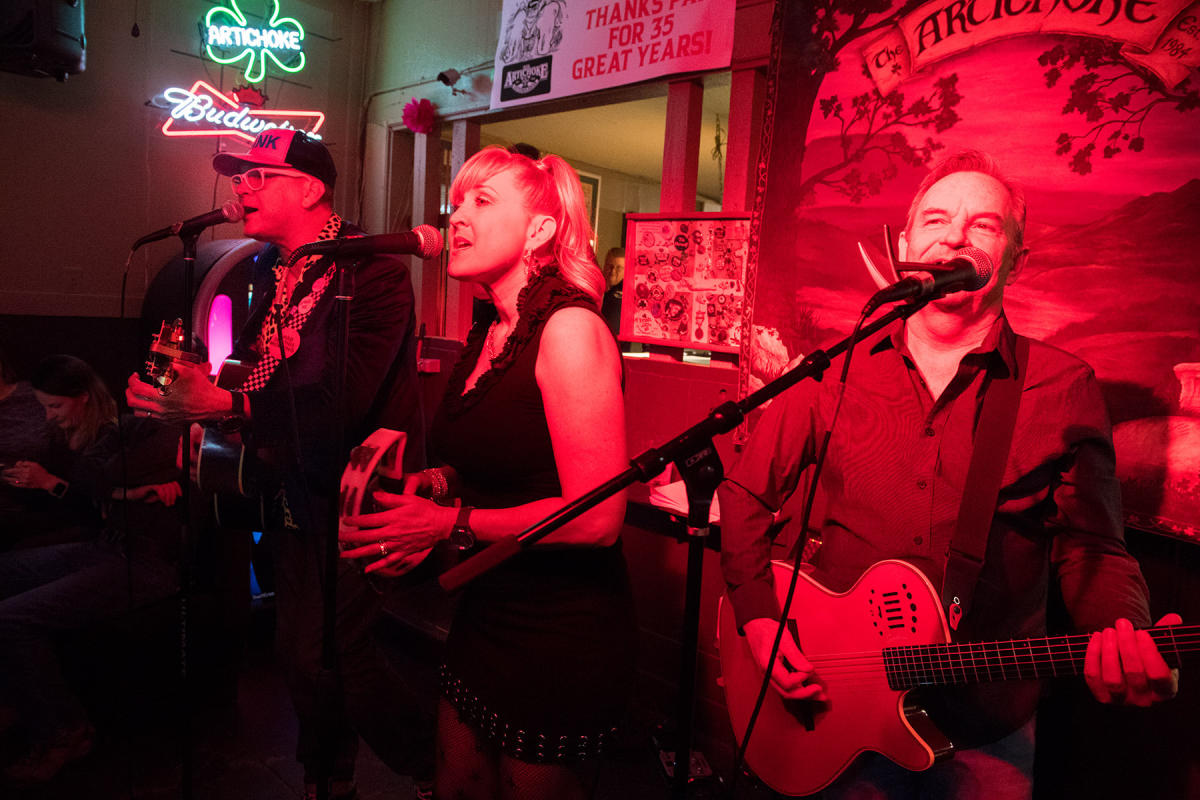 Artichoke Sandwichbar 
The Artichoke Sandwichbar, an Irish dive that opened its doors in 1984, is a Wichita icon in the historic Midtown area near downtown. As a restaurant by day and a full bar by night, The Artichoke is the place to go for a delicious sandwich and live music— cold Guinness and a friendly welcome are always on tap! The kitchen crafts some of the best sandwiches in Wichita, including The Famous #8, you can enjoy live acoustic music with local and traveling musicians Wednesday through Saturday. 
Mort's Martini & Cigar Bar
Mort's Martini & Cigar Bar opened in 1996 in Wichita's Old Town district and has been shaking up an impressive martini menu with more than 160 amazing martinis for over 25 years. They also offer a full bar, large beer selection and tableside cigar service. Have a light meal with several of their delicious appetizers and snacks including chips and their original salsa recipe, artichoke spinach dip, hummus and meat/cheese trays. Enjoy live local music seven nights a week all year. A heated and cooled patio means you can enjoy the outdoors, and a cigar, year-round.
After Dinner Delights
Split up your evening at one of Wichita's 1,200 restaurants ahead of a unique performing arts experience. 
Music Theatre Wichita
Music Theatre Wichita brings Broadway to Kansas with productions such as "Kinky Boots," "Chicago" and "In the Heights" at Century II Performing Arts & Convention Center in downtown Wichita. Watch this video to learn about Music Theatre Wichita, whose season runs May through August. Before the show, stop by one of the more than 200 restaurants in the area, including AVI Seabar & Chophouse, Café Bel Ami, Vora Restaurant European, Botanic botanical martini bar, B&C Barbeque Pub and Grill, The Anchor, Meddys Downtown, PourHouse by Walnut River Brewing Company, Larkspur Bistro & Bar, The Hill Bar and Grill or Alzavino Wine Tavern.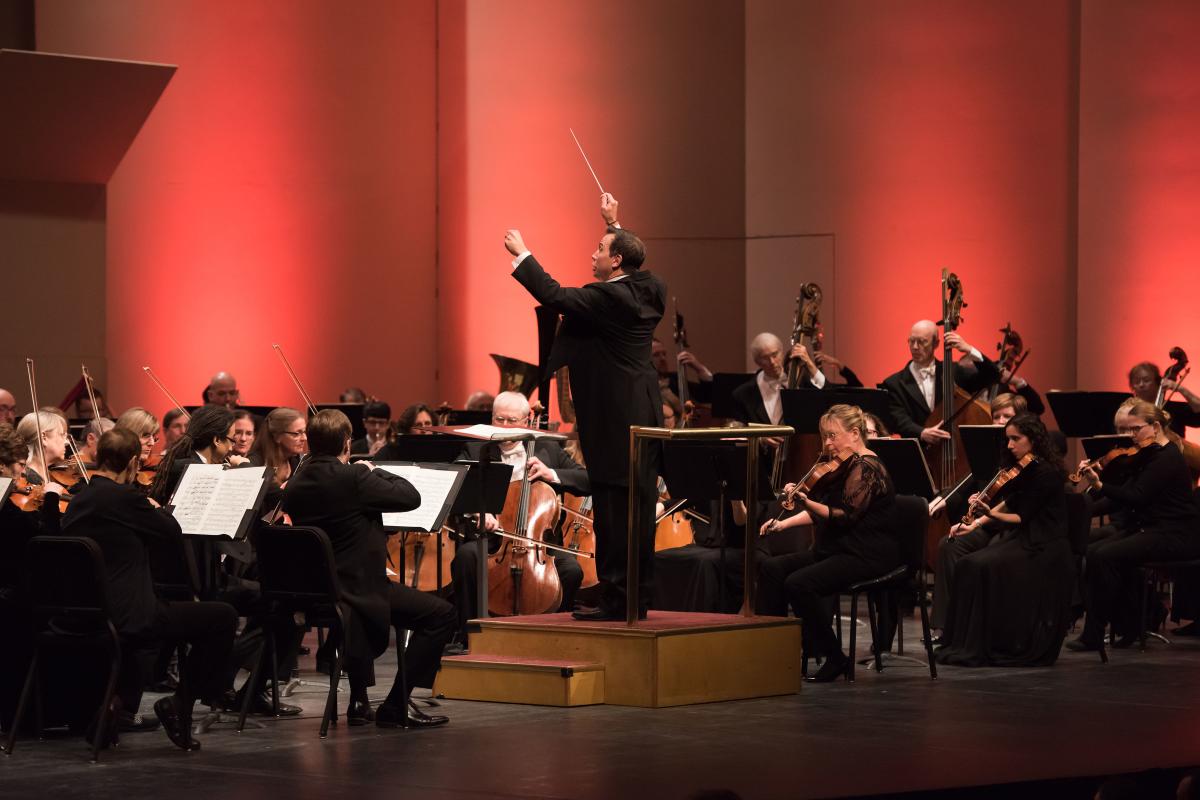 Wichita Symphony Orchestra
The Wichita Symphony Orchestra has been bringing live symphonic music to our city since 1944. Composed of incredible musical talent performing programs across genres, you can experience masterworks performances such as Wolfgang Amadeus Mozart's "Requiem in D Minor" as well as pop concerts such as "Aretha: A Tribute." WSO truly brings all ages to Century II Performing Arts & Convention Center. Its season typically includes eight performances from fall through spring. Before taking in this cultural gem, stop by Harvest Kitchen | Bar at the Hyatt Regency Wichita, Siena Tuscan Steakhouse Restaurant, Piatto Neapolitan Pizzeria, Station 8 BBQ, Argentina's Empanadas, Tanya's Soup Kitchen, The Anchor, Bite Me BBQ, Monarch, Nortons Brewing Co., Wine Dive or Ziggy's Pizza - Clifton Square.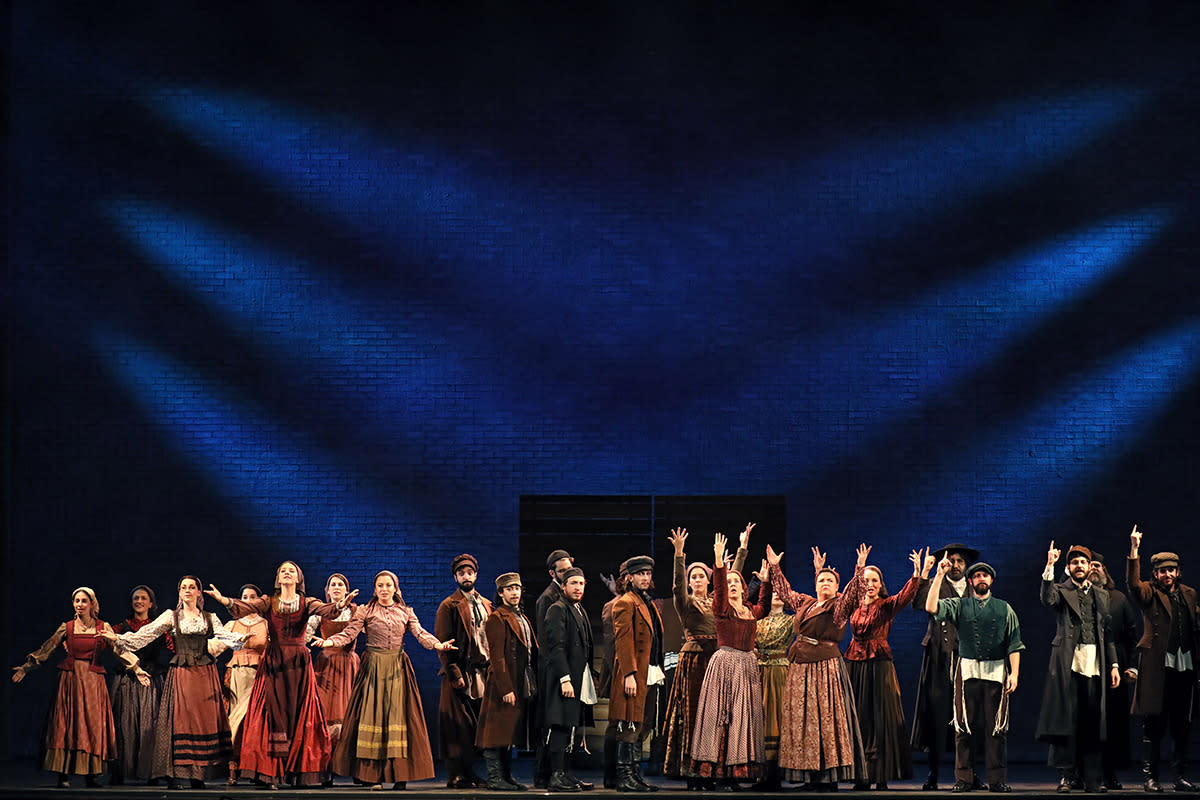 American Theatre Guild
Another way to see Broadway in Wichita is through the American Theatre Guild. This theatre presenter is a non-profit, civic performing arts organization that focuses on bringing musicals to Century II Performing Arts & Convention Center. Among the 2022-23 Broadway in Wichita Series shows is "Dear Evan Hansen" and a two-week run of "Hamilton." When planning your evening to attend one of their incredible Broadway musicals, stop by local restaurants such as Sabor Latin Bar and Grille, The Kitchen, Prost, River City Brewing Co., Emerson Biggins Old Town, Playa Azul, Inc., The Rusty Nail, Sweet Allie B's Limestone Beer Co., Pumphouse, Dempsey's Burger Pub - Clifton Square or Delano Barbeque Company.
These are just a few options of the amazing nightlife experiences in Wichita. Also check for concerts and performances at Crown Uptown Theatre, Hartman Arena, INTRUST Bank Arena, Orpheum Theatre, TempleLive and The Cotillion, among Wichita's many venues for live performances.
If you're looking for a specific event during or other things to do during your stay, visit our calendar of events.