Food, fun and entertainment all in the same place? That sounds like a great night in Wichita. Whether you're out with a group or just you and your significant other, Wichita offers some unique, interactive experiences when you pair dinner with a show. So pick a dish, and pick a seat, sit back and enjoy the show – you might be part of it.

Here are just a handful of ways you can enjoy an evening of entertainment in Wichita.
QUICKLIST
Dinner Included
If you're looking to pair the perfect combination of dinner and a show without leaving the venue, Wichita has several options for dinner theatre and live performances.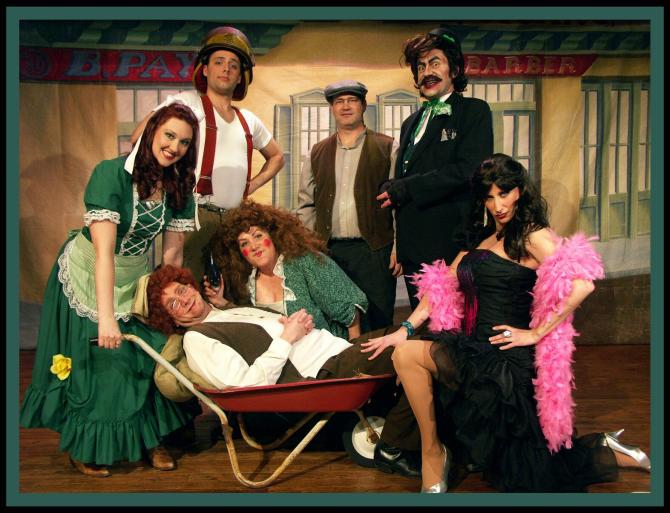 Mosley Street Melodrama
Be careful where you sit at Mosley Street Melodrama, Wichita's only audience participation theater. In classical melodrama fashion, these locally written performances put on by local talent feeds of the crowd, and you could find yourself in the middle of the story. With a delicious barbecue buffet served up by Pig In! Pig Out! BBQ, complimentary popcorn and a fully stocked bar, you won't believe how much fun you can have in just one evening at Mosley Street!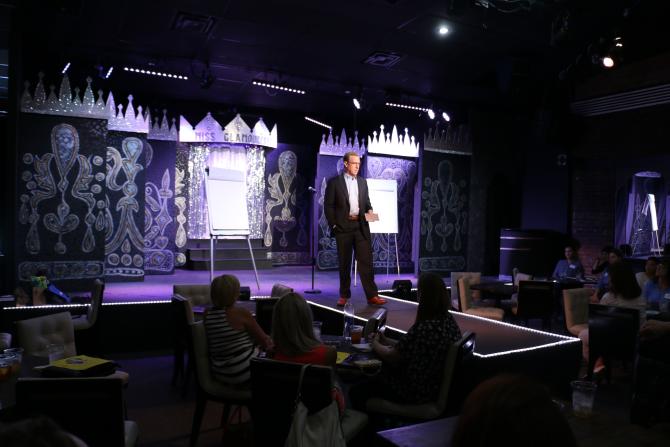 Roxy's Downtown
This old-fashioned cabaret-style theatre brings vaudeville to life in downtown Wichita. At Roxy's Downtown, visitors will get a chance to experience unique musicals, shows and concerts with excellent lineups and events. With shows like "Golden Girls," "Avenue Q," "Forbidden Broadway" and "Hocus Pocus, The Parody," this live performance theatre quickly sells out shows each weekend. Patrons can buy season tickets and save 20 percent at Café on the Rox, where guests can order appetizers, salads, sandwiches and sweets.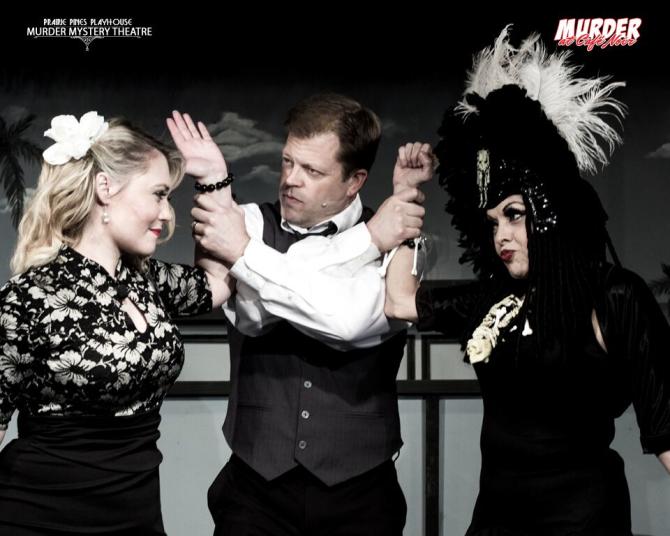 Prairie Pines Playhouse
Experience mystery dinner theatre at Prairie Pines Playhouse in Maize, KS. Sit back and relax and servers bring you delicious dinner options catered by Culinary Catering and Two Brothers BBQ, and performers interact with audience members on-stage. Patrons can also enjoy a full bar and specialty drink menu. Known typically for annual holiday extravaganzas, Prairie Pines Playhouse is now offering spring and summer shows and menu options.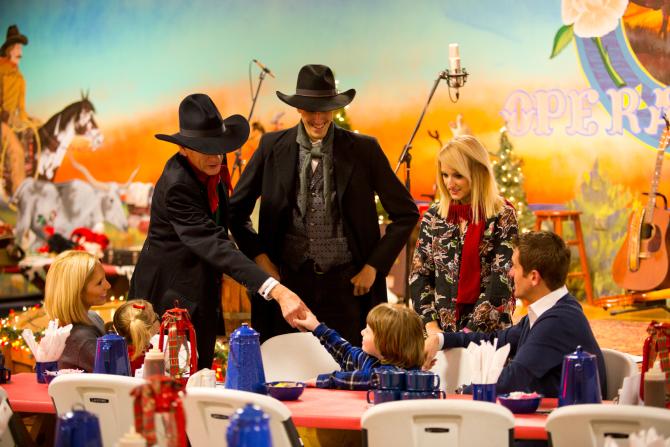 Prairie Rose Chuckwagon Supper
Immerse yourself in western heritage with authentic cowboy entertainment at Prairie Rose Chuckwagon Supper. Enjoy all-you-can-eat barbecue and top-notch talent with acts like the Prairie Rose Rangers and Diamond W. Wranglers making regular appearances. You can also enjoy family-friendly activities like wagon rides, the Bar 20 Theatre & Silver Screen Cowboy Museum and shopping in the mercantile.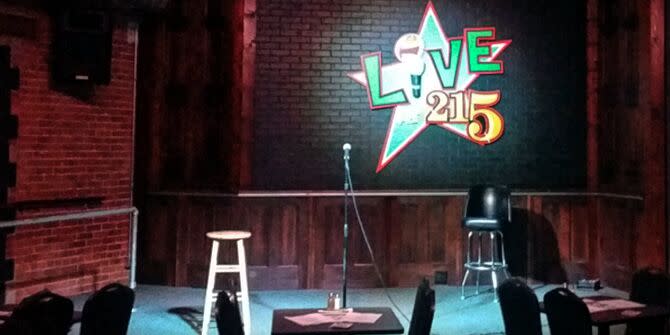 The Loony Bin
You won't have much choice but to laugh until it hurts when you step foot into The Loony Bin in downtown Wichita. From up-and-coming comedians to well-known comics, this venue is the lifeblood of comedy in Wichita. Visitors can enjoy unique menu items like shrimp scampi, bake bird bowls and boneless chicken salad or delicious desserts like brownie bites and ice cream. Don't forget to try the signature drink, "The Lobotomy," or any of the amazing specialty drinks.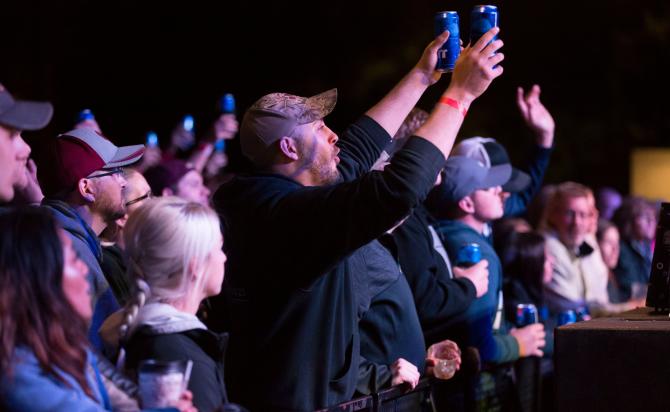 WAVE
Wichita's newest indoor/outdoor venue not only makes the perfect place to spend lunch or happy hour, but also provides an incredible nightlife scene packed with food, live music and well-known concerts. WAVE brings a one-of-a-kind experience to downtown Wichita including ADIOS Nachoria and a fully stocked bar. Catch a variety of music genres on the indoor and outdoor stages including bands like Wu-Tang Clan, Sister Hazel, Cody Jinx and more.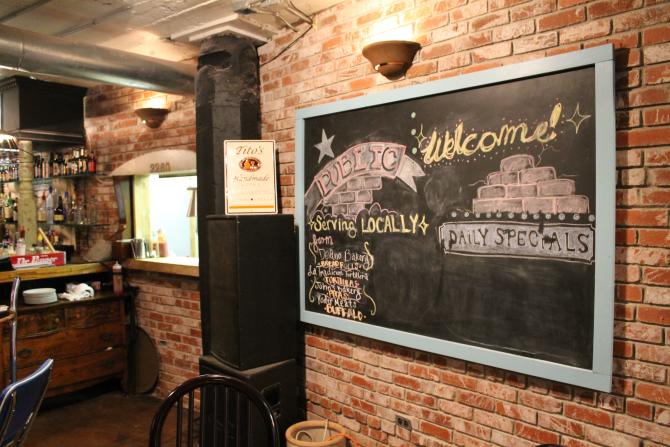 Public at the Brickyard
Match delicious food with live concerts at Public at the Brickyard, a unique Wichita restaurant in Old Town. Be sure to try the Public Pickles, made in-house and served with Yoder salami and horseradish cheese. Catch concerts in the Brickyard, a back patio perfect for outdoor events and live summer entertainment. Top it all off with local brew favorites from places like Wichita Brewing Co. & Pizzeria, Central Standard Brewing and Hopping Gnome Brewing Co.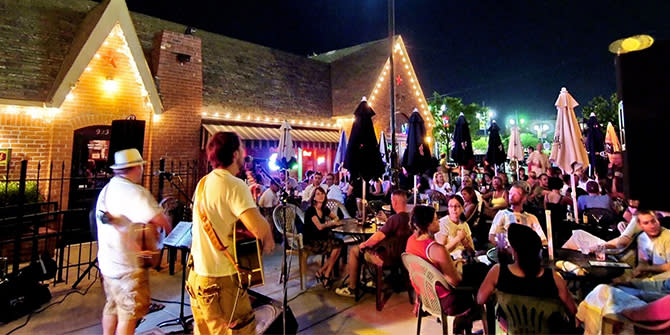 Mort's Martini & Cigar Bar
Try one of more than 150 martini mixes and enjoy live music nearly every night of the week at Mort's Martini & Cigar Bar in Old Town. Not only does this bar have an awesome patio experience, there's a quality cigar, cocktail and beer selection to appease any palate. Hungry? Mort's offers delicious appetizers and snacks like chips and salsa, artichoke spinach dip and hummus.
After Dinner Delights
Split up your evening at one of Wichita's 1,200 restaurants ahead of a unique performing arts experience in downtown Wichita.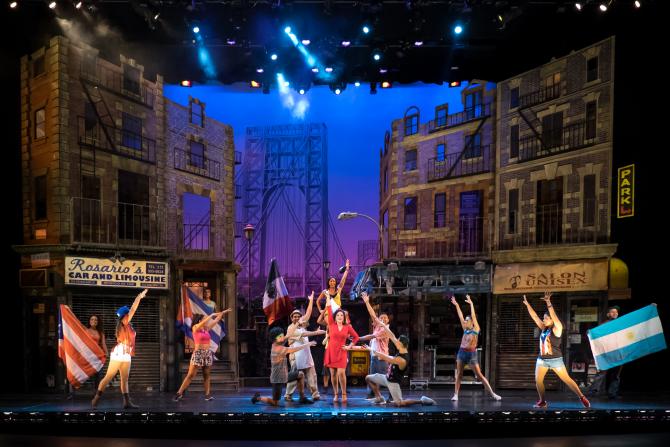 Music Theatre Wichita
Don't travel all the way to New York City to experience Broadway; visitors can see Broadway shows live in Wichita! Music Theatre Wichita brings Broadway to the Midwest with shows like, "The Sound of Music," Chicago," and "In The Heights," at Century II Performing Arts & Convention Center in downtown Wichita. The Music Theatre Wichita season runs June through August. Before the shows, stop by one of the more than 200 restaurants in the area, including Harvest Kitchen | Bar at the Hyatt Regency Wichita, Café Bel Ami, Nortons Brewing Co., Siena Tuscan Steakhouse Restaurant, Fredo's, The Kitchen, PourHouse by Walnut River Brewing Company, Larkspur Bistro & Bar or Monarch.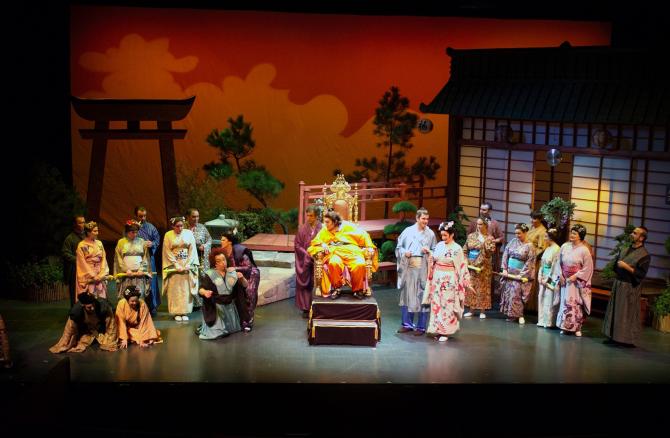 Wichita Grand Opera
See world-class opera performances as the Wichita Grand Opera takes to the stage at Century II Performing Arts & Convention Center. As one of only a few options in the region, Wichita Grand Opera provides a unique cultural experience for visitors in the Midwest. The company has performances from October through May, wrapping up with the beloved Opera on the Lake at Bradley Fair. Before that performance, explore Bradley Fair's dining and shopping options, including Bella Luna Café, YaYa's Eurobistro, Cocoa Dolce Chocolates, Newport Grill or Redrock Canyon Grill.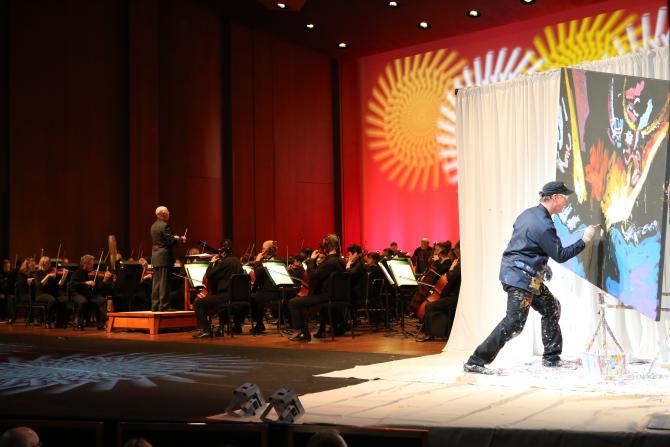 Wichita Symphony Orchestra
With programs for both young and old, the Wichita Symphony Orchestra is composed of incredible musical talent for those interested in all genres. From classical performances like, "Beethoven's Ninth" to fun, upbeat pieces showcasing popular culture, like "May the Fourth Be With You" (Star Wars score), the symphony truly brings all ages to Century II Performing Arts & Convention Center. Before taking in this cultural gem, stop by Dempsey's Burger Pub, Ziggy's Pizza, Piatto Neapolitan Pizzeria, Vora Restaurant European or The Anchor.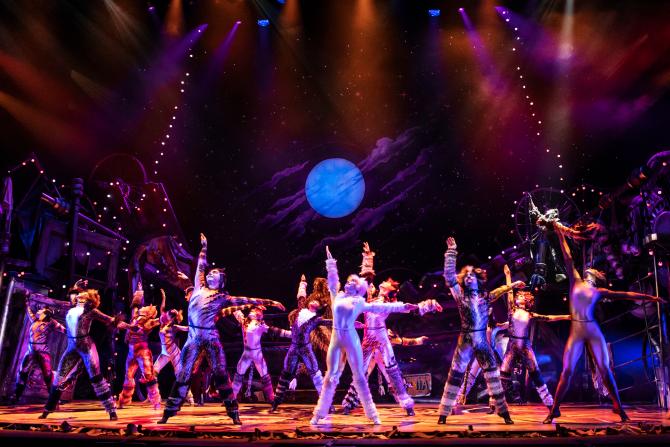 American Theatre Guild
Another way to see Broadway in Wichita is through the American Theatre Guild. This theatre presenter is a non-profit, civic performing arts organization that focuses on bringing musicals to Century II Performing Arts & Convention Center like, "Cats," "Bandstand," "Waitress," "The Spongebob Musical," and "A Magical Cirque Christmas." The American Theatre Guild is dedicated to providing the experience of live theatre to foster passion, inspire creativity and empower youth within the community. It's part of what makes Wichita a cultural hub, offering an incredible bridge to Broadway for those who might not otherwise see a live theatre performance. When planning your evening to attend one of these incredible musicals, stop by local restaurants like B & C Barbeque Pub & Grill, Bite Me BBQ, Delano Barbeque Company or Emerson Biggins Old Town.
These are just a few options of the amazing nightlife experiences in Wichita. If you're looking for a specific event during or other things to do during your stay, visit our calendar of events.