Wichita has a diverse mixture of museums, all with impressive collections and an ever-changing schedule of exhibitions. From showcasing new acquisitions or curating themed exhibits from their own collections to hosting some of the top exhibitions traveling the country, there's always something new to see at museums in the Heart of the Country.
Here's a look at what's new among Wichita exhibitions.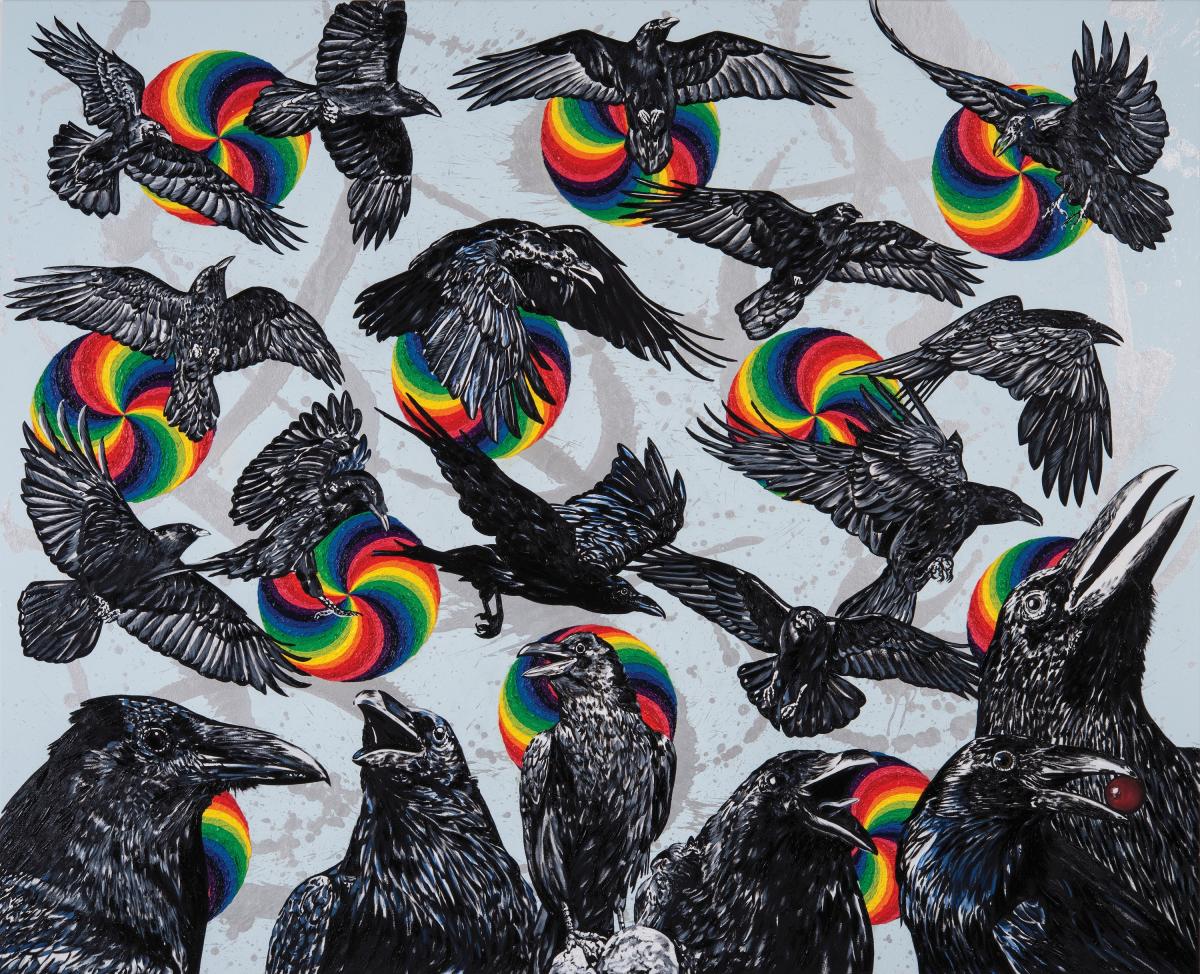 Image: John Newsom, "Ravin' Ravens"
Mark Arts
Mark Arts galleries are open and free to explore Tuesday through Saturday.
John Newsom's "Universal Frontier," Jan. 5-March 31, Gladys and Karl T. Wiedemann Gallery: This solo exhibition features two decades of work by New York-based artist John Newsom. Newsom began his journey in Hutchinson, Kansas, amongst the pastoral prairie landscape teeming with birds, bees, fish and flowers. Newsom's grand-scale paintings juxtapose allegories of the natural world comprised of flora and fauna with sacred geometric forms. This exhibition will also unveil Newsom's painting for American rap artist Killah Priest's forthcoming album, "Forest of the Happy Ever After."
Eastern Kansas Scholastic Art Awards exhibition, Feb. 10-March 27, the School of Creativity and Youth galleries: Recipients of Silver Key, Gold Key and American Vision awards in the Eastern Kansas regional of the Scholastic Art Awards have their works displayed at Mark Arts. Created in 1923, the Scholastic Art Awards are the nation's longest-running, most prestigious competition for creative teens.
Lush Landscapes of Birger Sandzén, through Feb. 28, David & Julia Koch Family Gallery: The current exhibition of prints from Mark Arts' impressive Study Collection features the lush landscapes of well-known Swedish-born Birger Sandzén, who spent much of his life in Lindsborg, Kansas.
"Oh Give Me A Home" is a permanent, site-specific Stickwork sculpture installation outdoors, adjacent to the Gallery Terrace. The sculpture was created by internationally acclaimed artist Patrick Dougherty with the help of 134 community volunteers who gathered saplings and assisted in the building of the installation in 2022.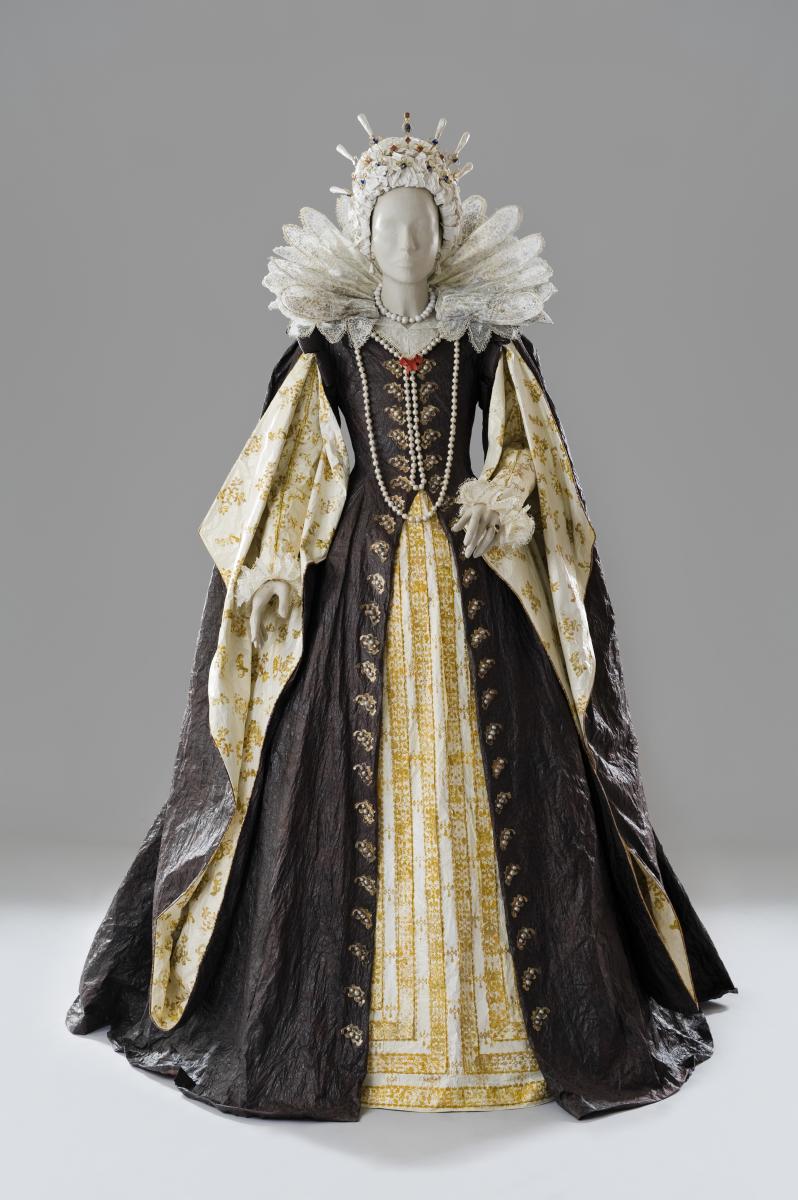 Isabelle De Borchgrave: Fashioning Art from Paper
Isabelle de Borchgrave, "Maria-Maddalena d'Austria," 2007. Paper and acrylic, 74 x 47½ x 48 inches. Collection of the artist. Based on a 1622 portrait with her son Ferdinand II by Justus Sustermans (Flemish, active in Italy, 1597–1631) in the collection of Flint Institute of Arts, Flint, Michigan.
Wichita Art Museum
The Wichita Art Museum is open Tuesday through Sunday. New in 2023: Admission to WAM is free all year round to everyone. Only special exhibitions will have a ticket price.
"Paper Dreams: Alfred Maurer and American Masterpieces," through Jan. 22: See two beautifully paired exhibitions: "Alfred Maurer: American Modern Works on Paper from the Frederick R. Weisman Art Museum Collection" and "Essence of Line: American Modern Works on Paper from the Wichita Art Museum Collection."
"Kaleidoscope," through March 5: Flat, pure color. Geometric forms. Hard edges and right angles. Organized in conjunction with WAM's Gala, "Kaleidoscope" features a range of works from the Wichita Art Museum's collection that showcase 20th-century art's experimentation with line, color and optical effects. Visit the exhibition and step into a kaleidoscope.
"The Expansive Sky: Recent Acquisitions by Keith Jacobshagen," through April 16: A native of Wichita, painter Keith Jacobshagen spent childhood afternoons in his father's airplane flying over the Kansas prairie. "The Expansive Sky" serves as an intimate retrospective of Jacobshagen's career, featuring recently acquired works dating from the 1970s through 2021.
"Isabelle de Borchgrave: Fashioning Art from Paper," Feb. 18-May 14: This ticketed special exhibition features more than 90 artworks celebrating the breadth of Isabelle de Borchgrave's work with costume and fashion history and is designed to introduce her work to a wider audience. De Borchgrave's life-size paper sculptures are masterpieces of trompe l'oeil or optical illusion—even upon close inspection, it is often difficult to discern that the costumes are made of paper.
Originally a painter, de Borchgrave's fashion time-traveling dates to 1994 when she visited the Costume Institute at New York's Metropolitan Museum of Art. Since that time, de Borchgrave has created astonishing fashion with paper, from replicas of Renaissance Italian gowns to recreations of the fantastical modernist costumes of the Ballet Russes.
This exhibition explores 300 years of fashion history, featuring dresses from Queen Elizabeth I to Coco Chanel. De Borchgrave's paper costumes have been featured in major exhibitions around the world from Venice to San Francisco—and now in Wichita.
"Country, City, Shore: France and America in the Paintings of Guy Wiggins," March 18–Aug. 6: American impressionist Guy Carleton Wiggins traveled widely in France from the 1880s to 1920s, studying the Normandy countryside, coastlines in Calais, and bustling streets of Paris. Back home in the United States, he, like colleagues Childe Hassam, Ernest Lawson and John Twachtman interpreted French painting styles—especially impressionism and post-impressionism—to describe American environments, from snow-covered hills in Connecticut to brimming avenues in New York City.

The Kansas African American Museum
"A Tribute to Samella Lewis," through Feb. 28: Dr. Samella S. Lewis, a nationally known artist and art historian, always advocated a strong relationship between African American artists and the Black community. This exhibition pays tribute to the late artist, advocate and historian, who gifted The Kansas African American Museum a portion of her private collection of paintings and sculptures by leading African American artists, as well as a large collection of her own work.

Tuan Andrew Nguyen, The Boat People, 2020. Super 16mm transferred to digital color video with 5.1 surround sound. Courtesy of the artist and James Cohan, New York.
Ulrich Museum of Art at Wichita State University
The galleries at the Ulrich Museum of Art offer free admission. Spring exhibitions include:
Transmissions: XXIV Faculty Biennial, Jan. 26-April 22, Polk/Wilson Gallery: The biennial represents the breadth of creative work and research being undertaken by the faculty of Wichita State University's School of Art, Design and Creative Industries. The 2023 edition showcases the work of faculty who specialize in art history, art education, ceramics, drawing, fiber, graphic design, painting, photography, printmaking, sculpture and mixed and new media. The theme "transmissions" seeks to prompt reflections and start conversations about the altered creative landscape in which artists and educators, like the rest of us, find themselves in the wake of nearly three years of disruptions and changes.
"The Boat People," Jan. 26-May 6, Amsden Gallery: Vietnamese artist Tuan Andrew Nguyen visualizes a depopulated post-apocalyptic world in his 2020 film, "The Boat People." A group of five children sail the seas and try to understand their ancestors' past through the traces of material culture they find. In the process, they also make viewers consider afresh the evidence of war, migration, suffering and survival that we are leaving behind us.
"Nature in the Floating World: Images of Nature in Japanese and Chinese Art," Jan. 26-May 6, Beren Gallery: This exhibition presents approximately 40 Japanese woodcut prints drawn from the Ulrich holdings as well as from the Mark Arts Study Collection and a local private lender. All focus on images of nature—an important and widely interpreted theme in Japanese woodcuts.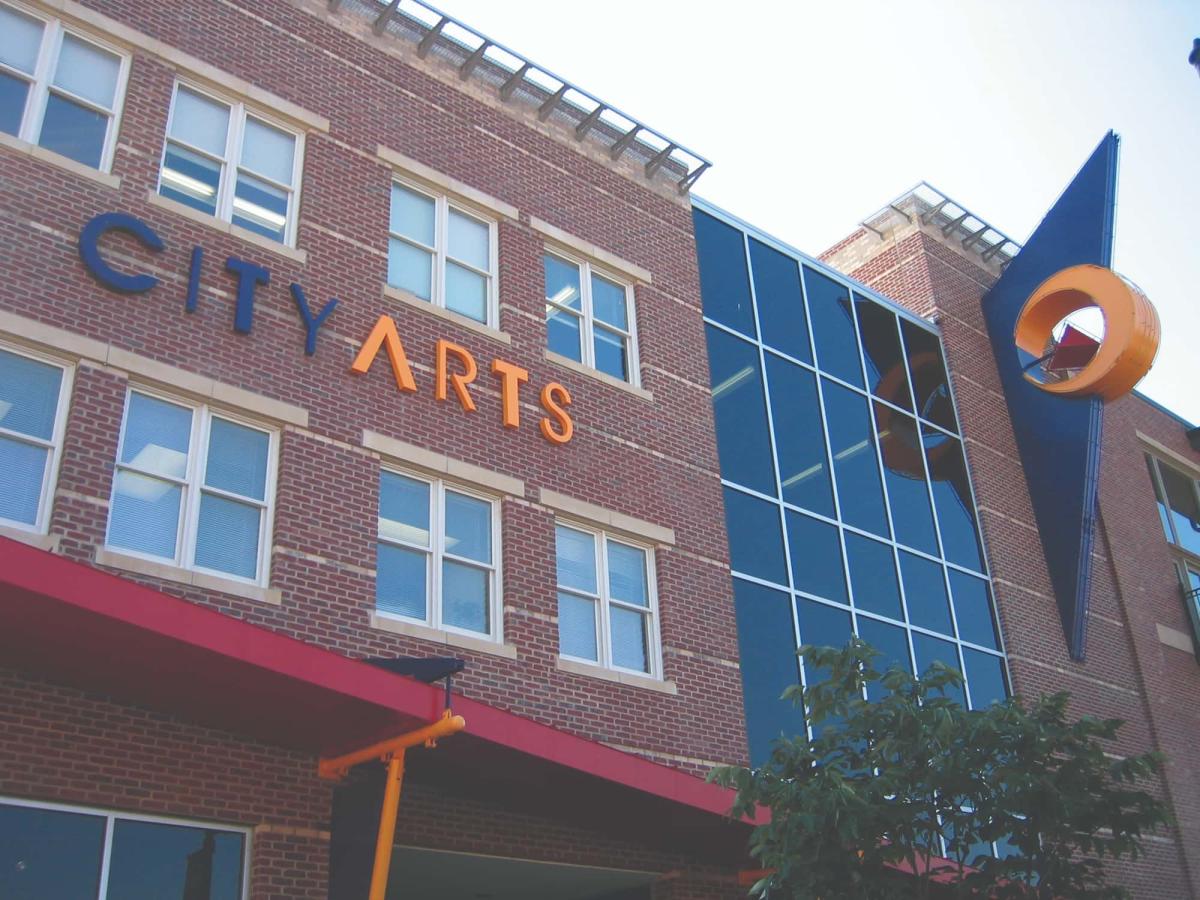 CityArts
Admission to the galleries at CityArts is free.
From Jan. 13 through Feb. 26:
Main Gallery and Main Hall: 11th annual Art That Touches Your Heart Community and National Art Exhibit
Boardroom: Malina Kae Wagner
Balcony: Treva Mathur
From March 3 through April 13:
Main Gallery: Virgil Penner
Boardroom & Balcony: Area Skateboarders - Jay Jacoby
Main Hall: Washington Elementary Skateboards

Exploration Place
Expedition: Dinosaur, Jan. 20-May 7: Turn back the clock to the Cretaceous Period and walk among animatronic dinosaurs, including the T-rex, Torosaurus and Ankylosaurus. It is included with general admission at Exploration Place. Also running concurrently is the Dinosaur Encounter live science show.
"Kansas: An Immersive Dome Experience," ongoing: Don't miss this 25-minute dome movie produced by the Exploration Place team in partnership with local drone videographers. Filmed completely by drone, consider this a love letter to Kansas showcasing the beauty and wonder of the Sunflower State in a way never seen before. It shows daily in the Digital Dome Theater, along with "Serengeti" and "Superpower Dogs." Check the center's website for screening times and tickets. Note: No dome shows Jan. 2-20 while the theater undergoes renovations.
"Health Inside Out" is a popular new permanent exhibition that opened in April 2022. This wonderfully weird space will be a hub of discovery, fascination and respect for the human body – inside and out. Enjoy carnival games with a health twist and get inspired to form lifelong connections to healthy behaviors.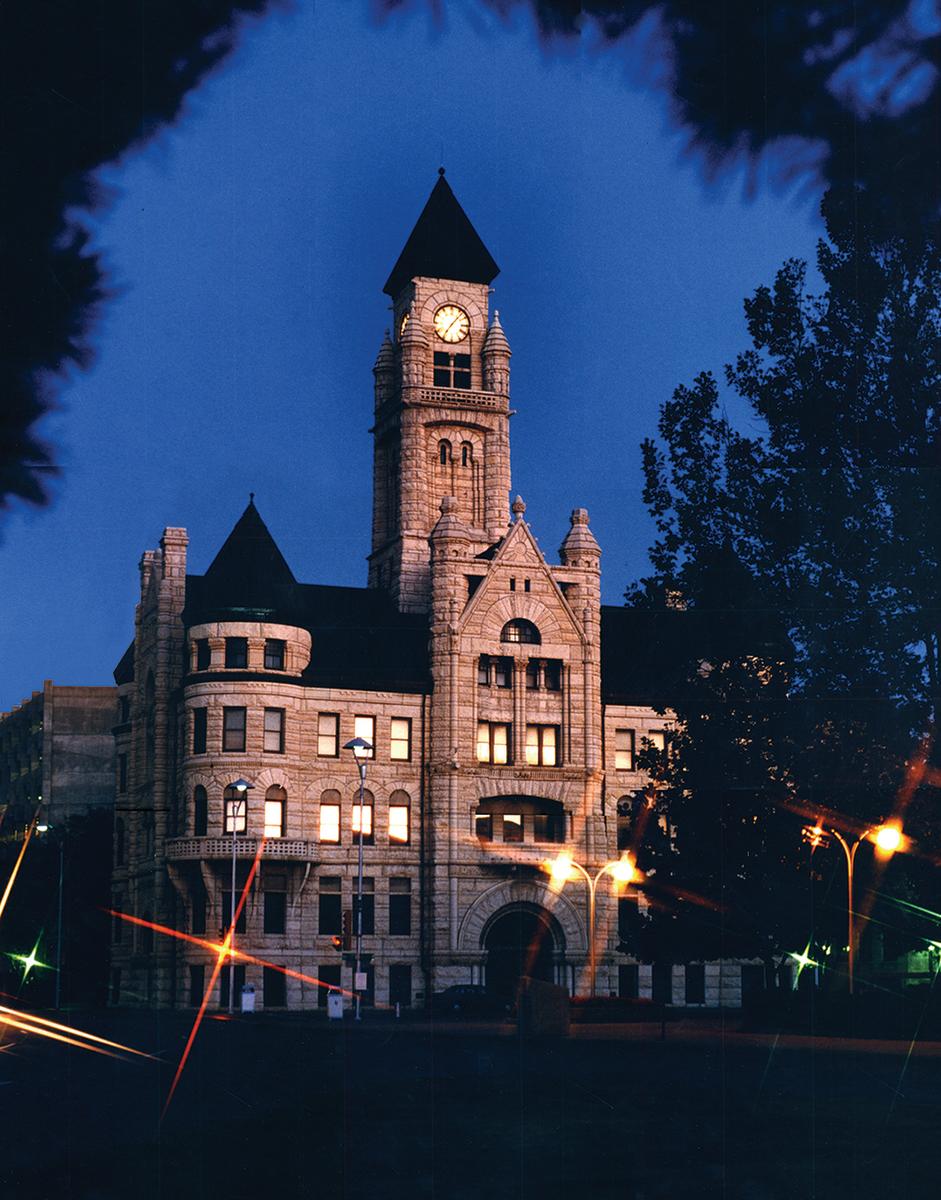 Wichita-Sedgwick County Historical Museum
The Wichita-Sedgwick County Historical Museum is open Tuesday through Sunday; admission is free on Sunday.
"Art Deco on the Plains," through June: This special exhibit explores Art Deco design locally. The term Art Deco derives from the Exposition Internationale des Arts Decoratifs, a design exposition held in Paris in 1925. The exposition – attended by visitors as far away as Wichita, Kansas – quickly set the scene for what was to come in terms of fashion, graphic design, industrial design and architecture. New materials, technology and manufacturing techniques combined with the sensibilities of modern fine arts movements to create a distinct new aesthetic that widely reshaped our daily visual experience with boldly delineated geometric shapes and patterns. "Art Deco on the Plains" draws from the museum's permanent collection and features artifacts on loan from local collectors. The exhibition will be on view in the Slawson Gallery through 2022.
"The Artistic Life and Work of Genevieve Frickel," through June: Genevieve Ingram Frickel (1900-1985) was an independent visual artist and remarkable figure in the local art and culture scene of mid-century Wichita. Frickel led the Art Department at the Wichita School of Fine Arts before moving to Tucson, Arizona, in 1953, where she exhibited her work and taught portrait and landscape painting. She returned to Wichita in the late 1950s and opened an art studio. An influential teacher, many of Frickel's students became professional artists. This exhibit on view through the end of 2022 in the Walls Visual Art Gallery.
"Why We Collect What We Collect," Jan. 28-Oct. 1: For more than 80 years, the museum has actively collected artifacts that are important in telling our local history stories. Today this wide-ranging collection is larger than 70,000 objects. This exhibition is a careful curation of recent acquisitions.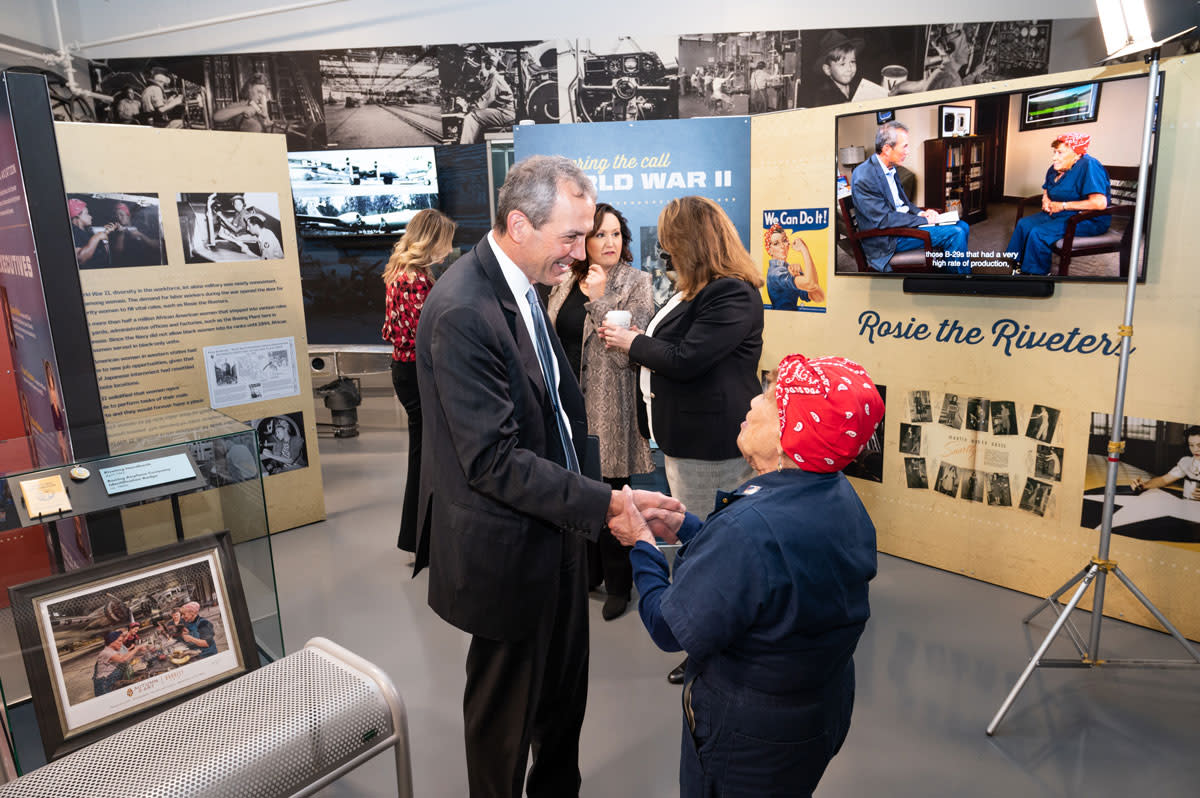 B-29 Doc Hangar, Education & Visitors Center 
The B-29 Doc Hangar, Education & Visitors Center houses Doc, a fully restored B-29 and one of 1,644 B-29s that were built by Boeing in Wichita during World War II. The center has opened a new 2,000-square-foot permanent display "Women in Aviation" and added a Kansas Women in Aviation Hall of Fame. The exhibit honors the women who were on the front lines of the manufacturing and assembly lines, building wartime equipment and serving during a crucial time of need during World War II. The hangar is open to the public weekly from 9 a.m. to 2 p.m. on Tuesdays and Thursdays and 9 a.m. to 1 p.m. on Saturdays when Doc is not on tour. Check their website and social media channels for their winter schedule.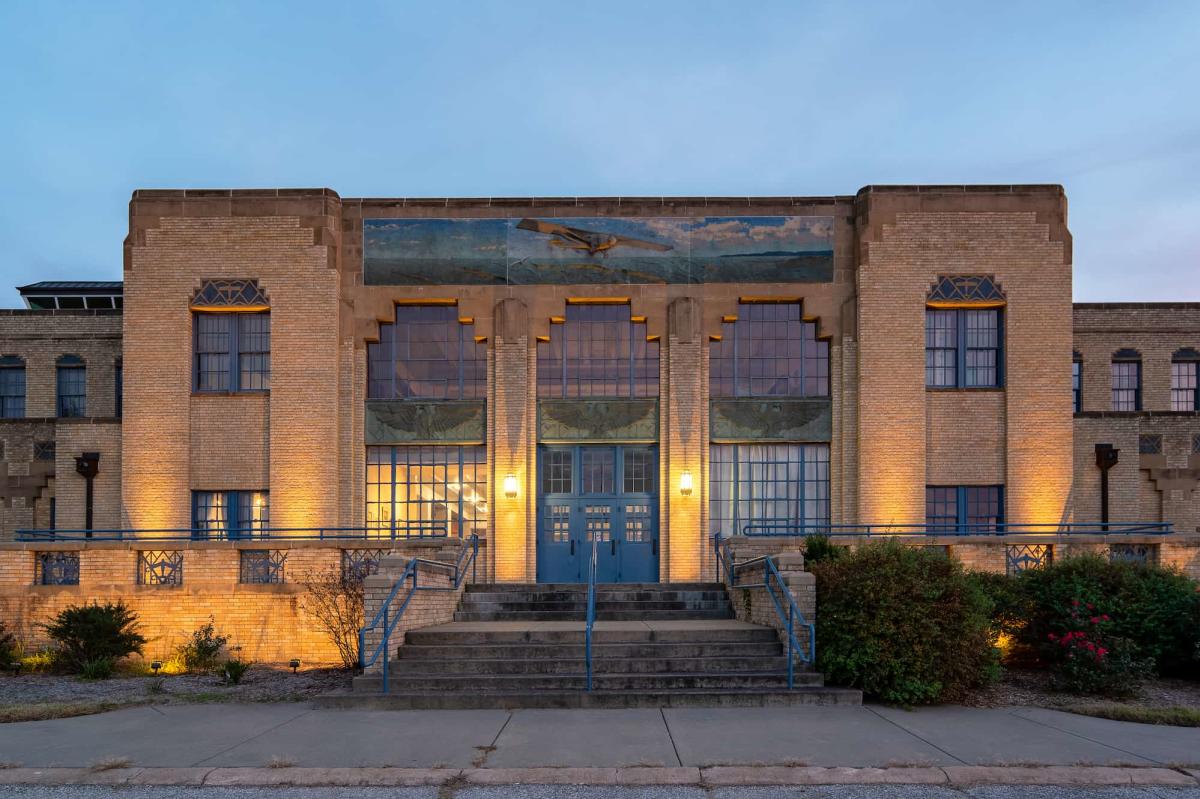 Kansas Aviation Museum
The Kansas Aviation Museum installed a new permanent Women of Aviation exhibit on the third floor of the historic Wichita Municipal Airport Terminal Building. The exhibit is an interactive showcase of women who have impacted Kansas aviation. It's designed to be an expanding exhibit as more stories are brought to life by the museum's guests and will feature well-known Kansas women of aviation such as Amelia Earhart, Olive Ann Beech and more.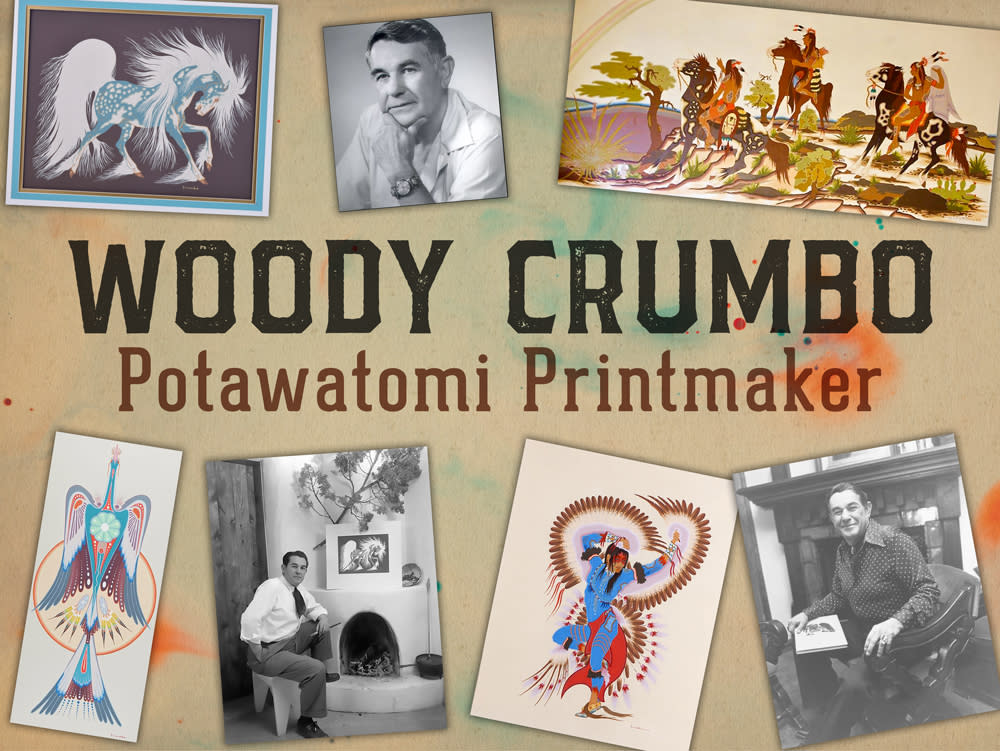 Mid-American All-Indian Museum
"Woody Crumbo: Potawatomi Printmaker," through June 2023: Take a deep dive into the life and work of the multitalented artist Woody Crumbo and the Mid-America All-Indian Museum's extensive collection of prints by the artist. Find out more about his ties to Wichita and why he painted most of his animals blue!
"What We Collect," through June 2023: The human desire to collect objects is long recognized in historical and cultural studies. What makes us collect things and why? This exhibit highlights different objects donated to the museum by collectors, families and individuals.
"From the Vault," through June 2023: This exhibition highlights old and new curated works from the Mid-America All-Indian Center Museum's unique collection.
"Ivory Miniatures," through June 2023: Explore the museum's extraordinary collection of intricately carved ivory miniatures, gifts made by Alaska Natives and given to Mildred Manty, a Ketchikan public health nurse.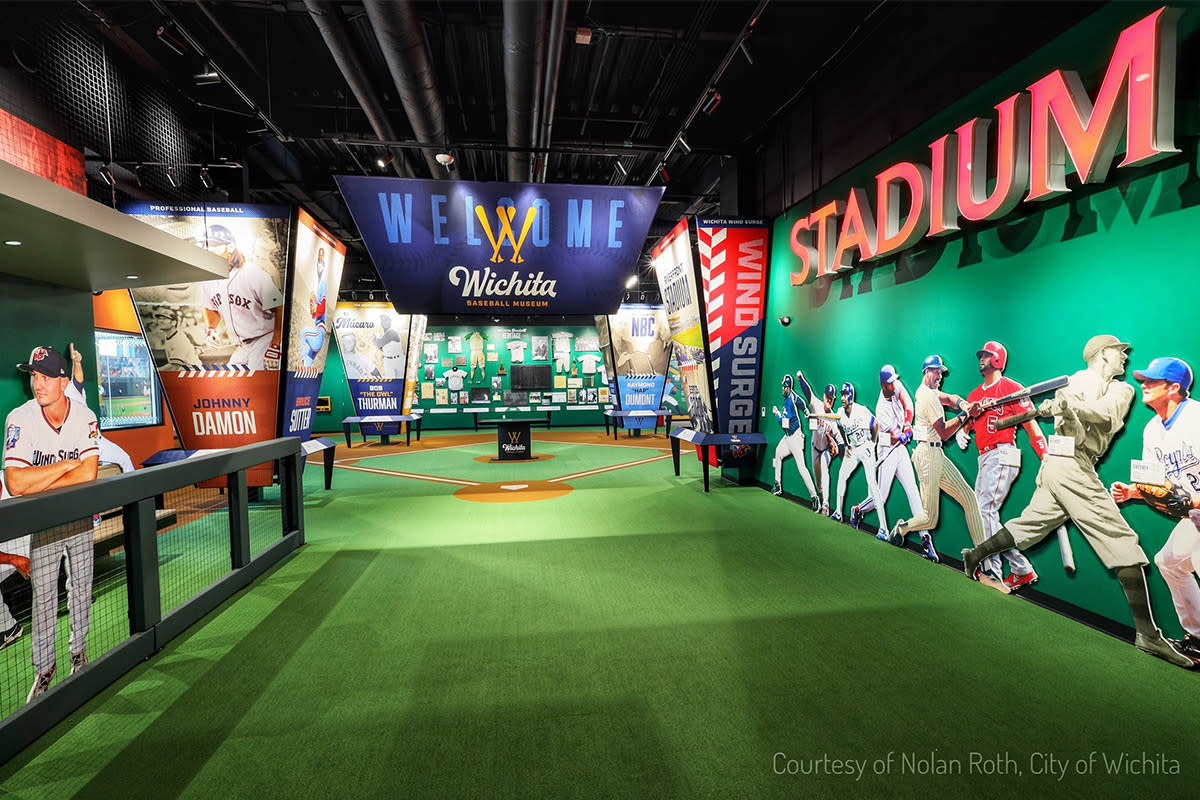 Wichita Baseball Museum
Wichita's newest museum – the Wichita Baseball Museum – opened in July 2022. The museum is on the ground level of the administration building near the River Plaza entrance to Riverfront Stadium in downtown Wichita. It is free and open to the public from 9 a.m. to 5 p.m. Monday through Friday unless a private event is taking place. Call (316) 221-8000 in advance of your museum visit to confirm the facility is open. The museum features trivia and historical artifacts showcasing Wichita's baseball history, including Wichita's all-Black baseball team the Monrovians, the National Baseball Congress (NBC), along with preserved components of the former Lawrence-Dumont Stadium, which operated from 1934-2018 on the same land where Riverfront Stadium now stands.
Visit these pages to discover more Wichita area museums and galleries.