The fall lineup of exhibitions at Wichita museums and galleries has something for everyone. Plus, Wichita's museums are affordable, with several offering free admission (as noted below).
Here's your guide to the latest temporary exhibitions and new permanent exhibits you can visit during the next few months. Some have opened recently, and others are opening soon. Don't miss them before they are gone!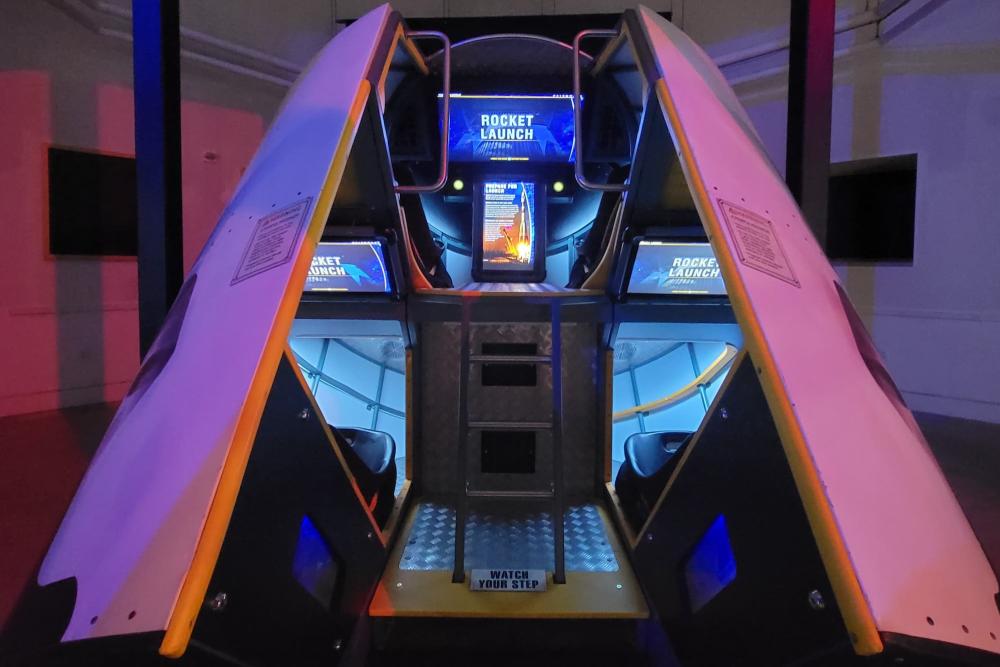 Exploration Place
"Astronaut," Oct. 1 through Jan. 2: The latest traveling exhibition at Exploration Place brings a space lab full of science fun. There are 26 interactive and hands-on exhibit components that will show you what it's like to sleep, eat, shower and use the toilet in space. "Astronaut" explores the physical and mental challenges involved in space exploration and also focuses on teamwork to solve problems, accurately perform tasks and overcome challenges such as communicating with mission control, monitoring damage to your space craft or landing a capsule. This exhibition is included with general admission
Running alongside "Astronaut" and displayed in Exploration Place's Bridge Gallery is "Bridging Art and Science," featuring the NASA Art Program and including works by Norman Rockwell, Andy Warhol and Annie Leibovitz that capture the emotions of space exploration.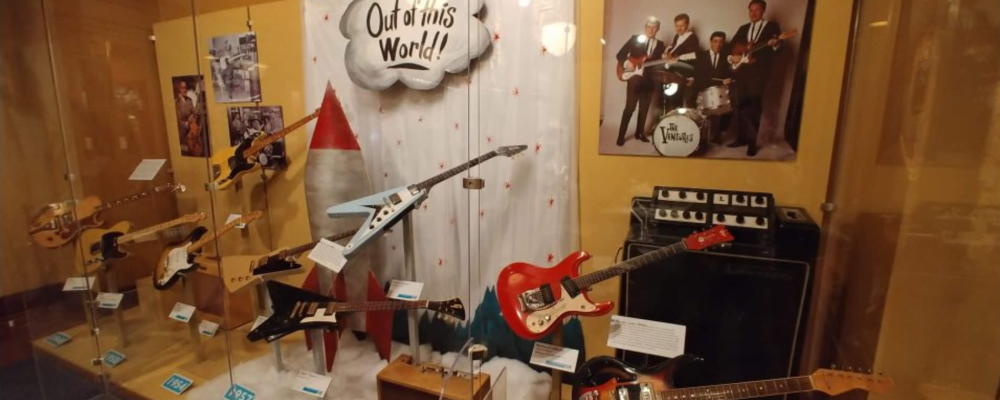 Wichita-Sedgwick County Historical Museum
Ulrich Museum of Art at Wichita State University
The galleries at the Ulrich Museum of Art offer free admission.
"Love in the Time of the Anthropocene: Terry Evans, Philip Heying, and A. Mary Kay," Aug. 19 through Dec. 4: All three artists have deep connections to Kansas, and all three turn their gazes on the prairie environments emblematic of the Great Plains.
"Look, It's Daybreak, Dear, Time to Sing – Richard Ibghy and Marilou Lemmens," Aug. 19 through Dec. 4: Canadian artist duo Ibghy and Lemmens present works that explore points of contact between birds and humans in an effort to expand the meaning of hospitality, care, communication and attentiveness between species.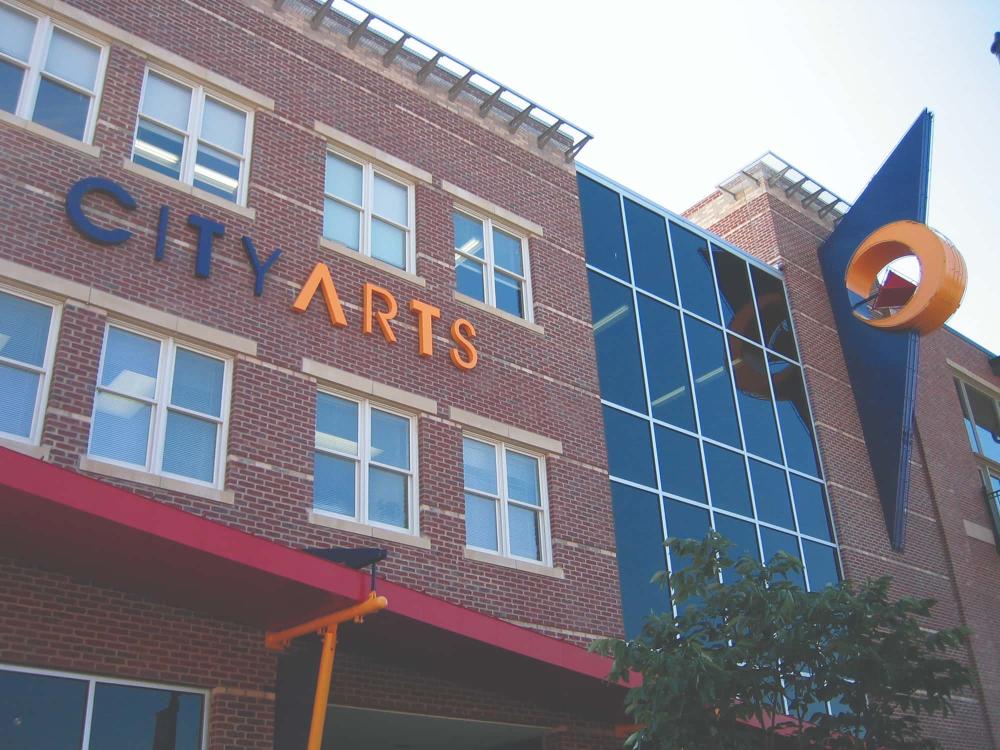 CityArts
Admission to the galleries at CityArts is free. Find these exhibitions on display from through Oct. 15:
Find these exhibitions on display from Oct. 25 through Nov. 19:
Main Gallery: CityArts Student and Instructor Exhibit
Boardroom: Brittany Schaar (photography)
Balcony: Virgil Penner (paintings)
Find these exhibitions on display from Nov. 29 through Dec. 31:
Main Gallery: Tarah Clark (paintings)
Boardroom: Casey Stueber and Joshua Smith (2-D and ceramics)
Balcony: William Stofer (paintings)
Through the end of 2021, you can take part in the CityArts Selfie Scavenger Hunt. Snap a selfie with one of the wall sculptures by Michael Kline and share on social media using the hashtag #wichitacityarts for a chance to win a free class of your choice. A winner is selected every month.
Museum of World Treasures
Every three months the Museum of World Treasures rotates its Small Stories exhibition spaces on the first and second floors. The newest displays will refresh Oct. 1 and include "Flamboyant Firearms" and "USS Maddox and the Tonkin Gulf Incident." Also starting Oct. 1, a rotating case exhibition titled "Cracking Down on Quackery" will explore the history of fraudulent medicine and showcases a vintage bottle collection donated to the museum in 2019.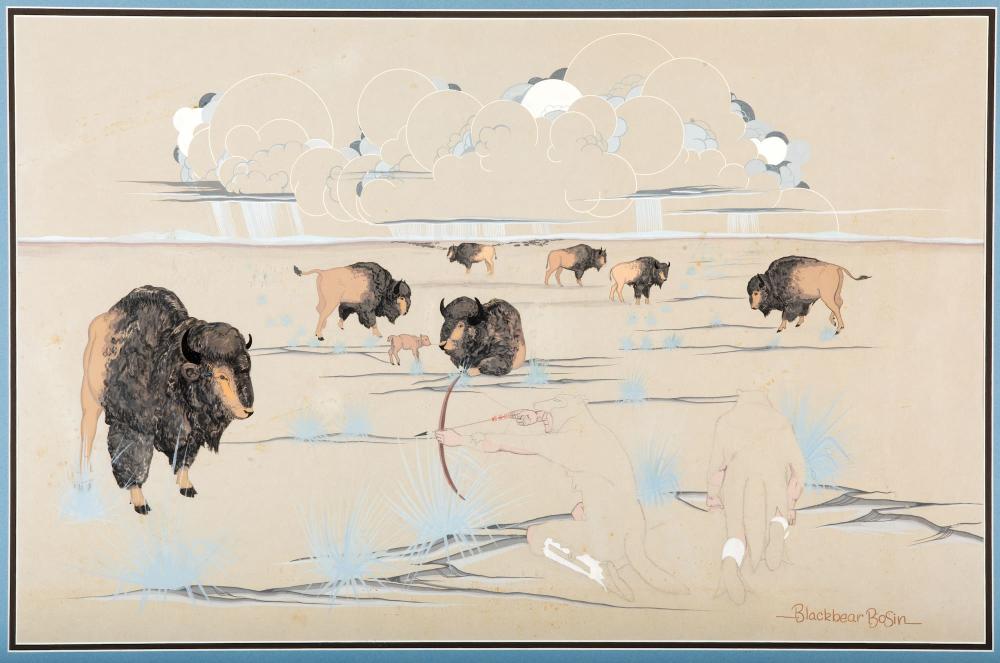 Mid-America All-Indian Museum
"Bring the Bosins Home: The Journey Continues," through June 5, 2022: Blackbear Bosin, an internationally recognized Kiowa-Comanche artist and the creator of Wichita's iconic Keeper of the Plains, was one of the founders of the Indian Center, which eventually became today's Mid-America All-Indian Museum. The museum is home to the largest public collection of his artwork and this year-long exhibit features artwork and ephemera from Blackbear Bosin's colorful life, including newly-donated paintings.
In 2019, MAAIM introduced the Bosin Society, a group dedicated to conserving and preserving the art and legacy of Blackbear Bosin for future generations. "Bring the Bosins Home" gives visitors a better understanding of Bosin's artwork and the way he sought to share his culture with Wichita and the world.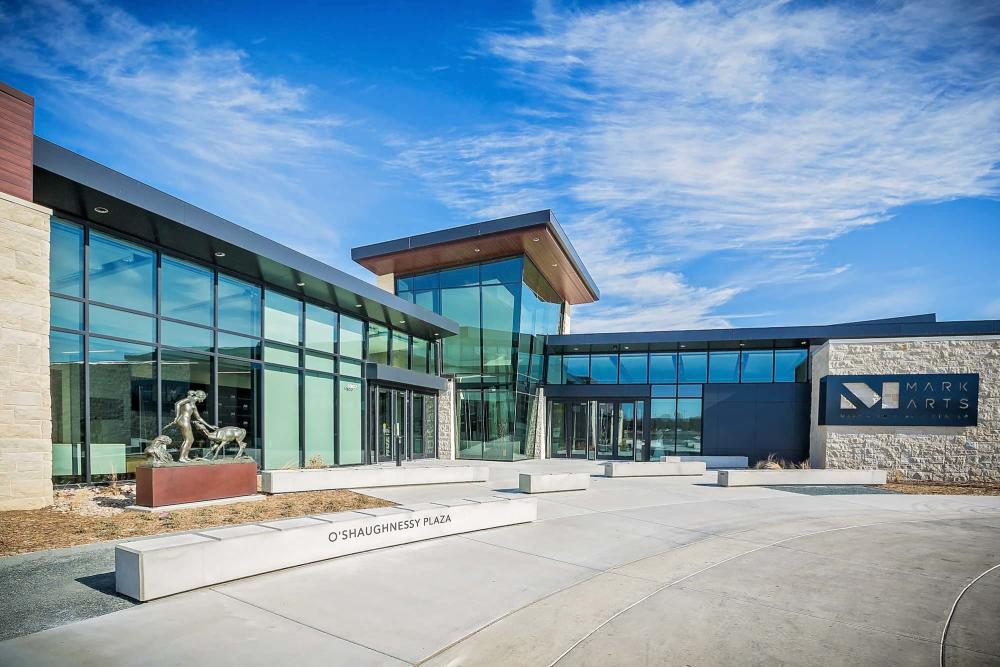 Mark Arts
Mark Arts' galleries are open and free to explore 10 a.m. to 5 p.m. Tuesday through Saturday.
Wiedemann Gallery:
Oil Painters of America Western Regional Exhibition, Oct. 15 through Nov. 27: Oil Painters of America is a prestigious organization dedicated to preserving and promoting excellence in representational art. It represents more than 4,000 artists throughout the United States, Canada and Mexico, and Mark Arts was selected to host the 2021 Western Regional Exhibition. The exhibition features more than 100 of today's top artists living on the western half of the U.S. and Canada.
National Watercolor Exhibition, Dec. 10 through Jan. 29, 2022: This exhibition is a perennial favorite of local collectors and art appreciators, featuring tremendous work in this challenging and fluid medium.
School of Creativity Gallery: Study Collection: Modern Moments, Oct. 29 through Dec
Youth Gallery exhibitions: Rise Up for Youth, Aug. 13 through Sept. 25; Linwood Elementary School, Oct. 2 through Nov. 13; Wichita Collegiate School, Nov.19 through Jan. 7
David and Julia Koch Family Gallery exhibitions: Print Collection II, October through December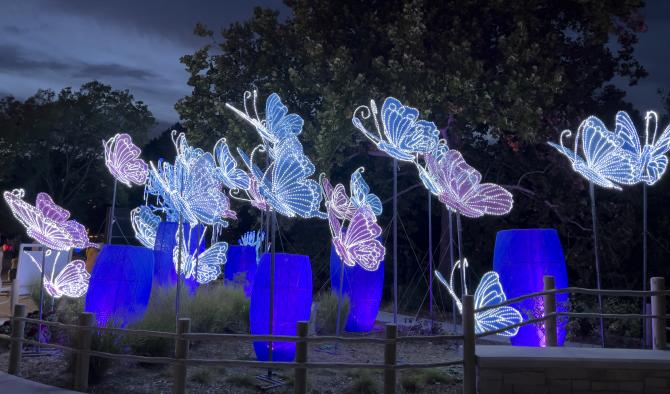 Sedgwick County Zoo
"Wild Lights," Oct. 1 through Dec. 5: Polar bears, pandas and dragons, oh my! Roam the Sedgwick County Zoo after dark to see a series of larger-than-life Asian lantern sculptures. While you won't see the zoo's resident animals during this event, you'll see a menagerie of animals, bugs and plants sculpted of translucent fabric and filled with colorful lights. Don't miss the animatronic peacock, the beautiful swans reflecting on the pond and the massive dragon. This ticketed limited time exhibition lights up the night 6 to 9 p.m. Wednesday through Sunday.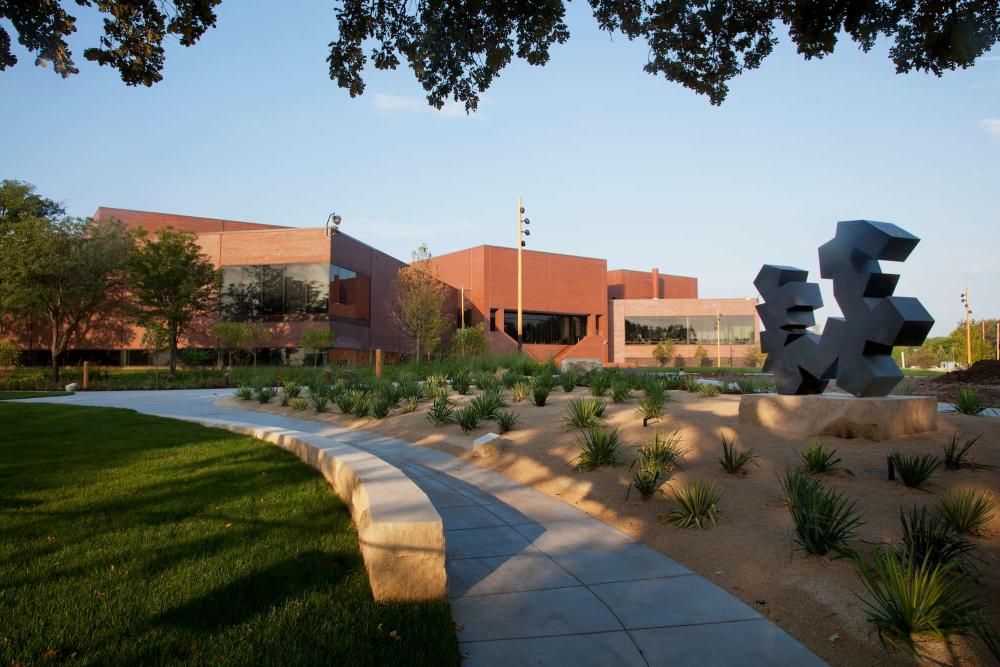 Wichita Art Museum
The Wichita Art Museum is open Tuesday through Sunday with free admission on Saturday. Among the museum's current and upcoming exhibitions:
"B.J.O. Nordfeldt: American Internationalist," Sept. 25-Jan. 6, 2022: Organized by the Weisman Art Museum at the University of Minnesota, "American Internationalist" aims to introduce new audiences to the masterful modernist of international reputation who was also a Wichita art scene regular in the 1930s.
"Nordfeldt Connections in Wichita," Aug. 7–March 13, 2022: This exhibition opens ahead of "An American Internationalist: B.J.O. Nordfeldt" and is meant to highlight this internationally regarded artist's connections to Wichita in the 1930s. Nordfeldt was tied to our city through local son Ed Davison, a banker and painter who summered in New Mexico and befriended many notable artists in the art colonies of Taos and Santa Fe. The exhibit has works by Nordfeldt and his friends, including Ed Davison and Birger Sandzen.
"Lloyd Foltz: Prairie Print Maker," Aug. 28-April 10, 2022: Guest curated by Barbara Thompson, granddaughter of Prairie Print Maker founder C. A. Seward, this exhibition featuring Foltz, a self-taught Flint Hills native, is part of an ongoing series of exhibitions at the museum that celebrates the Prairie Print Makers and their regional and national legacy.
"Sun Patterns—Dark Canyons: The Paintings and Aquatints of Doel Reed," Nov. 20 through Feb. 13, 2022: This exhibition organized by the Oklahoma State University Museum of Art explores the art and career of the 20th-century American printmaker and painter Doel Reed (1894-1985). Best known today as a Southwestern artist and master of aquatint printmaking, Reed began his career in the Midwest and moved to Oklahoma in the 1920s.
"Celebrating 1920: Women Artists from the Wichita Art Museum Collection," through Nov. 7: Originally planned for spring 2020 but delayed due to COVID-19 closures, this exhibition features work by women artists from the permanent collection. The exhibition spans works made before and after women gained the right to vote with the passage of the 19th Amendment in 1920, exploring women's contribution to various art movements of the 19th and 20th centuries.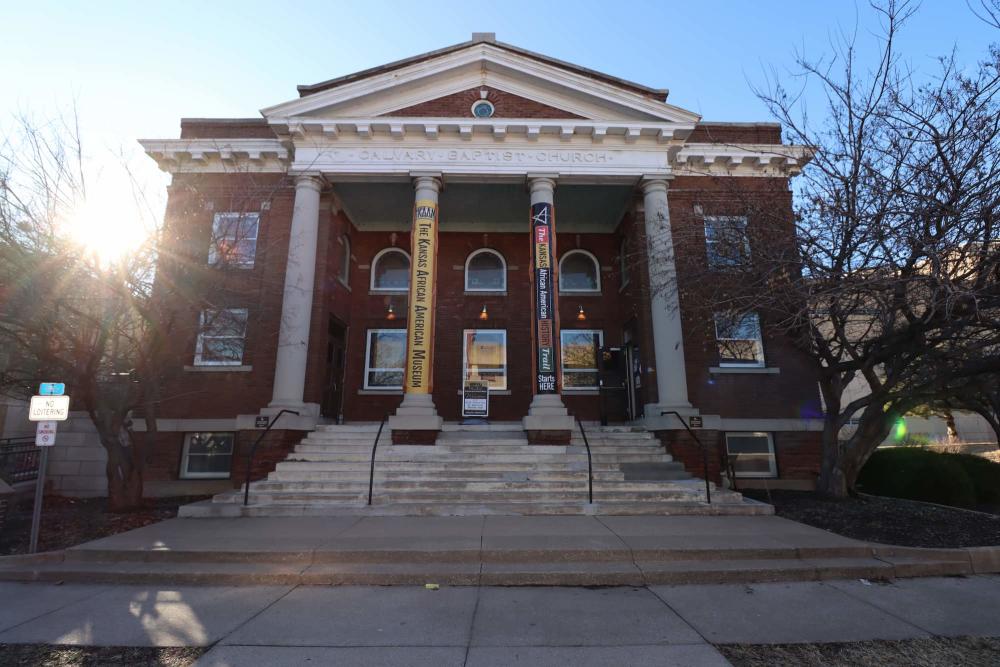 The Kansas African American Museum
Extended! "Portrait of A Man: Tapping into Essence," through Dec. 31: This exhibition in the main gallery at The Kansas African American Museum uses conceptual art and words that speak to each individual's character and traits to tap into the essence of influential African American men in Kansas and beyond and celebrate what made all of their accomplishments possible.
"Reflections of a Friend," through Dec. 31: This new collaborative mini-exhibit presents esteemed photographer, filmmaker and painter Gordon Parks through the camera lens of family friend, Michael Roach. The photographs and presentation are provided by Michael Roach and Wilma Moore-Black.
Check out more Wichita area museums and galleries. We recommend confirming details and verifying requirements and/or safety procedures for guests before visiting the following attractions.