Looking for indoor activities to get out of the summer heat? Wichita museums and galleries are an affordable option, with several offering free admission (as noted below). Here's your guide to the latest temporary exhibitions and new permanent exhibits you can visit during the next few months. Some have opened recently and others are opening soon. Don't miss them before they are gone!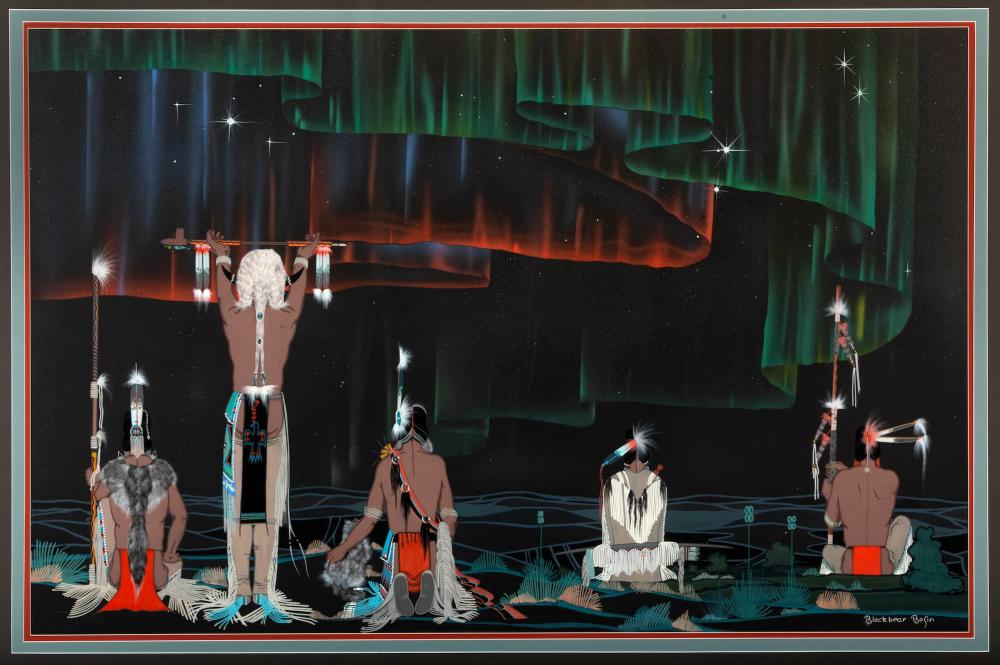 Torches of the Soul Seekers by Blackbear Bosin
Mid-America All-Indian Museum
"Bring the Bosins Home: The Journey Continues," through June 4, 2022: Blackbear Bosin, an internationally recognized Kiowa-Comanche artist and the creator of Wichita's iconic Keeper of the Plains, was one of the founders of the Indian Center, which eventually became today's Mid-America All-Indian Museum. The museum is home to the largest public collection of his artwork and this year-long exhibit features artwork and ephemera from Blackbear Bosin's colorful life, including newly-donated paintings.
In 2019, MAAIM introduced the Bosin Society, a group dedicated to conserving and preserving the art and legacy of Blackbear Bosin for future generations. "Bring the Bosins Home" will give visitors a better understanding of Blackbear Bosin's artwork and the way he sought to share his culture with Wichita and the world.
MAAIM has also launched an oral history project, "Tell Me A Story," designed to collect and archive stories from Wichita's Native community and elders.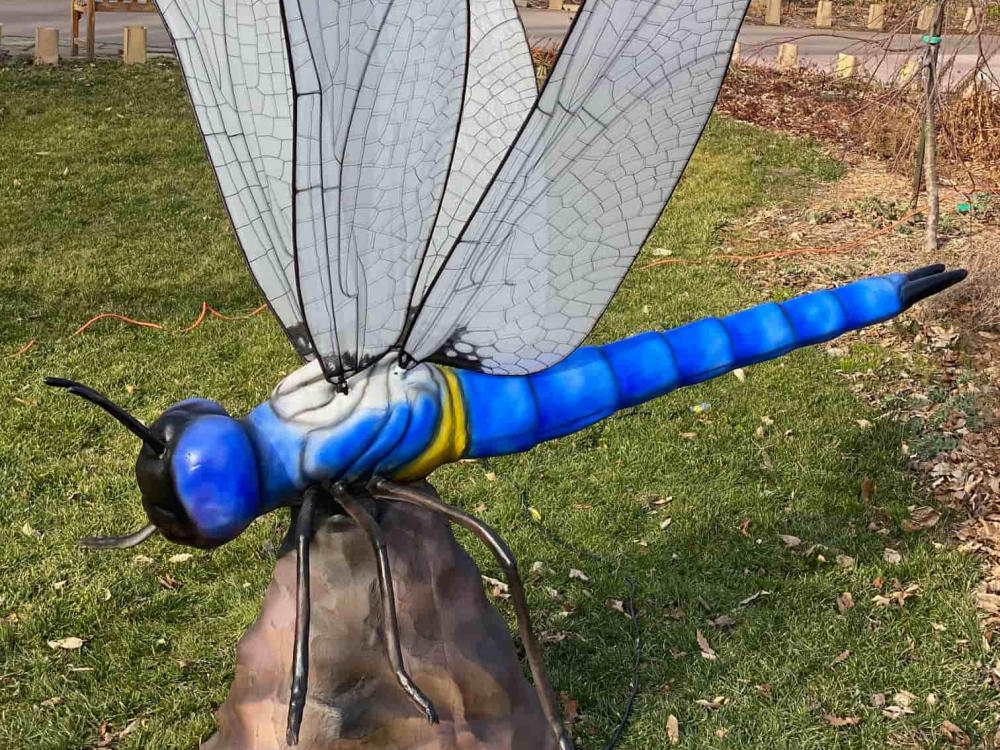 Big Bugs at Botanica Wichita
Botanica Wichita
Ending soon! "Big Bugs" through July 31: Just when you thought it was safe to go outside, big bugs are invading Botanica Wichita. This exhibition features 12 larger-than-life animatronic insects installed throughout Botanica's 20 acres. Penny Centipede stretches out to nearly 10 feet long, Perry Mantis stands 7 feet tall and Drake Dragonfly's wings span 10 feet wide. Learn fun facts and background information about each species as you enjoy the exhibit during general admission visits and special events.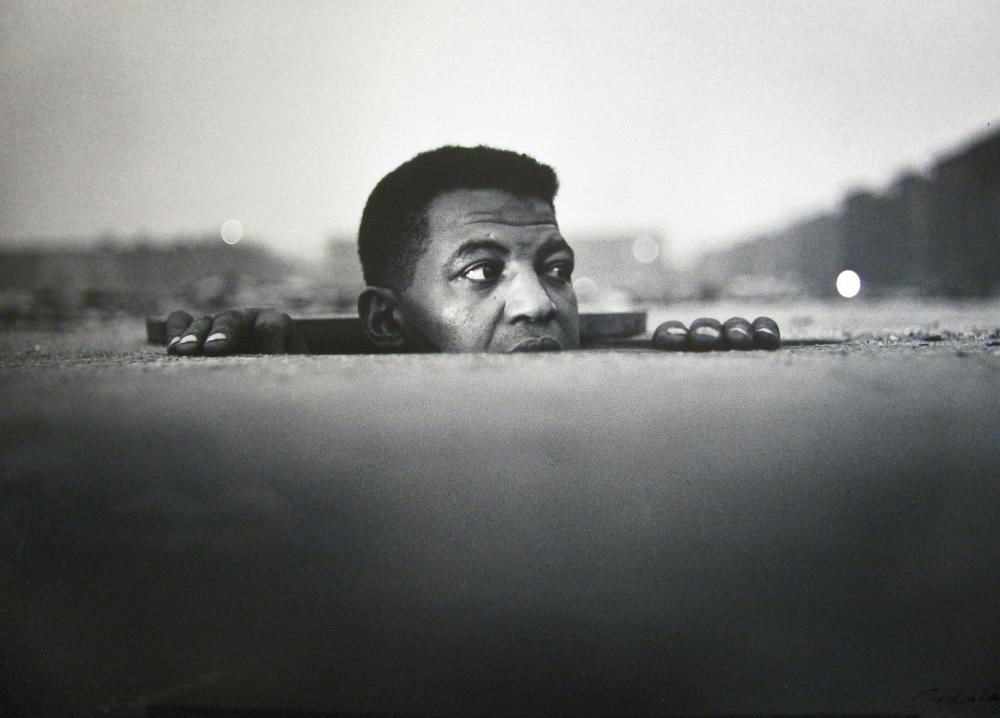 Emerging Man by Gordon Parks
The Kansas African American Museum
"Portrait of A Man: Tapping into Essence," through Sept. 4: This exhibition in the main gallery at the The Kansas African American Museum uses conceptual art and words that speak to each individual's character and traits to tap into the essence of influential African American men in Kansas and beyond and celebrate what made all of their accomplishments possible.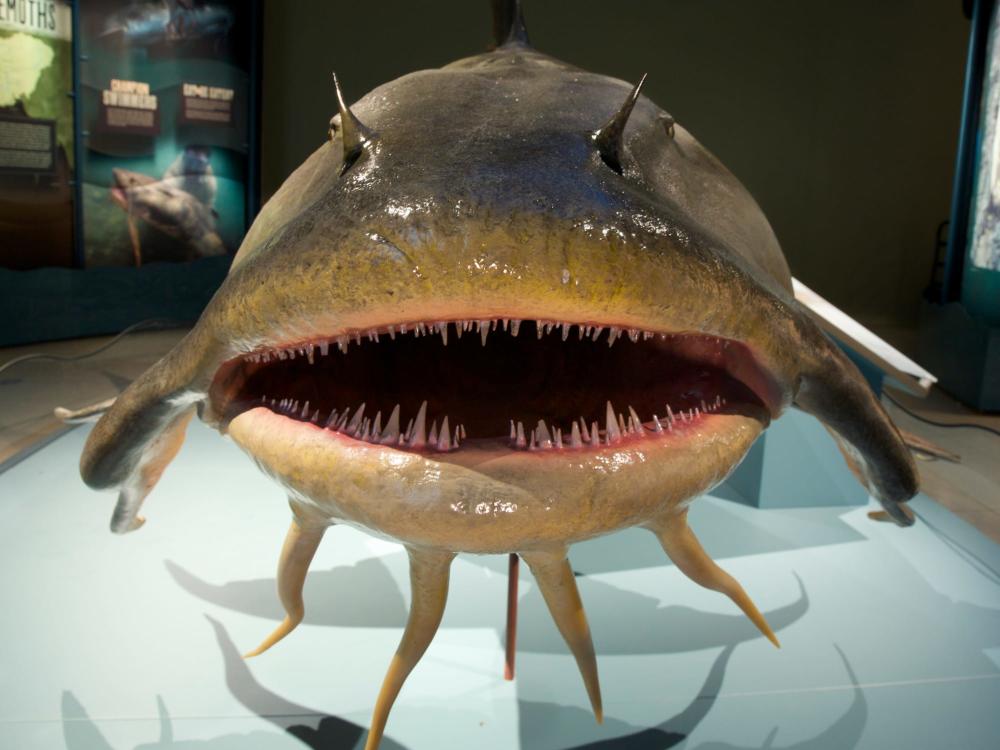 Monster Fish at Exploration Place
Exploration Place
"PAW Patrol Adventure Play," through Aug. 29: This exhibition produced by The Children's Museum of Indianapolis and is included with general admission at Exploration Place. Based on the hit preschool series, you and your family will join Marshall, Chase, Skye, Rubble, Everest, Rocky, Zuma and Tracker to explore your unique abilities, overcome challenges and help friends.
"Monster Fish: In Search of the Last River Giants," through Sept. 6: Based on the popular Nat GEO WILD show, this exhibition developed and traveled by the National Geographic Society takes visitors beneath the surface of the world's rivers, examining these ancient fish that are enormous in size and rapidly dwindling in number. See five extraordinary, life-size sculptures of monster fish as well as videos and hands-on activities for all ages.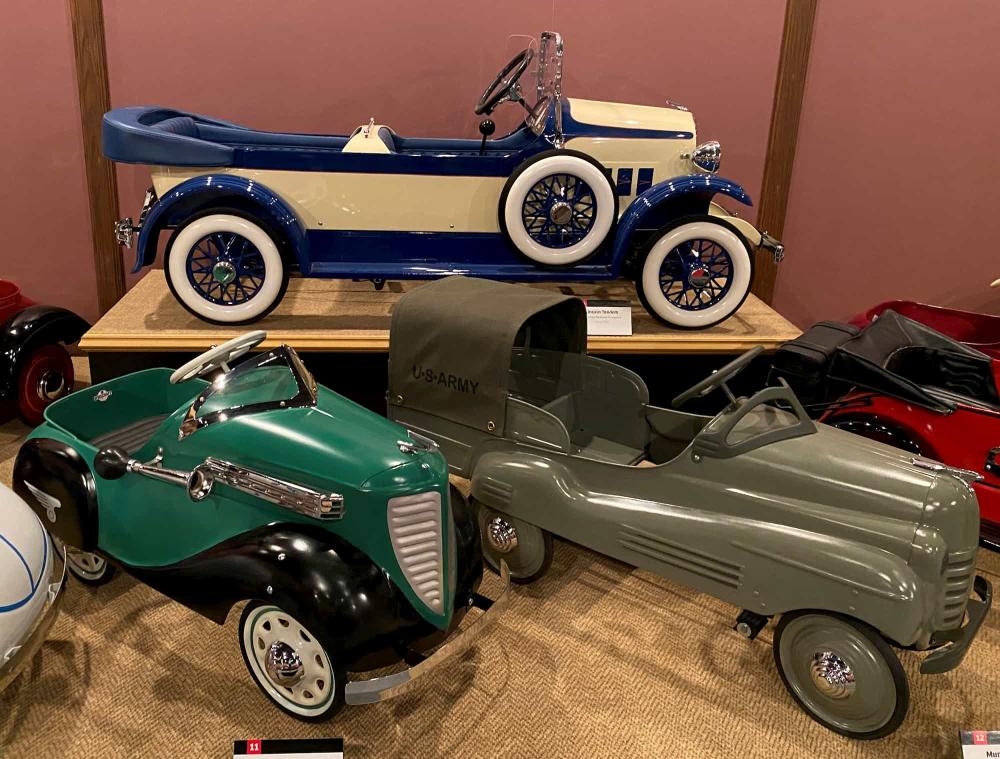 Metal to the Pedal at Wichita-Sedgwick County Historical Museum
Wichita-Sedgwick County Historical Museum
"Turn It Up to 90! - the 90th anniversary of the Electric Guitar and its World Debut from Wichita," through September: This special exhibition at the Wichita-Sedgwick County Historical Museum explores Wichita's connection to the genesis of this most popular musical instrument, featuring dozens of historic electric guitars.
Extended! "Metal to the Pedal," through September: showcases a nearly 50-year span of pedal vehicle manufacturing, from a 1924 fire truck to a 1967 cherry red Ford Mustang. There are 45 vehicles in the exhibition.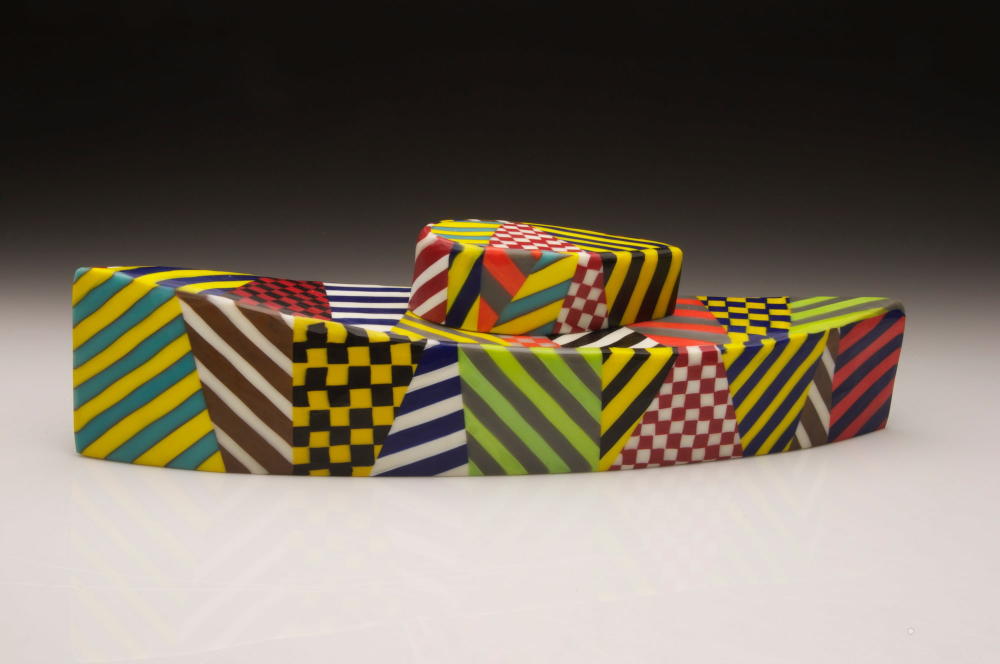 Richard Marquis, Razzle Dazzle Boat, 2012. Fused glass, 5 x 19 1/2 x 5 inches. Collection of the artist
Wichita Art Museum
The Wichita Art Museum is open Tuesday through Sunday with free admission on Saturday. Among the museum's current and upcoming exhibitions:
Ending soon! "I, Too, Sing America: African American Art from the Wichita Art Museum Collection," through Aug. 1: Extraordinary works on paper spanning the 1930s through the 1990s, including prints, watercolors, ink washes and collages from WAM's permanent collection.
Ending soon! "Brains and Toils: Prints of Labor and Industry from the Wichita Art Museum Collection," through Aug. 15: Featuring prints of farmers, fishermen, dockworkers and builders of all kinds, the exhibition considers both urban and rural workers and the ways in which their labor shaped all aspects of America life—from politics and the environment to the family and community.
"Richard Marquis: Keepers," through Sept. 5: Marquis is known around the globe for his whimsical, technically masterful and often hilarious glass art. This exhibition features more than 100 of the artist's "keepers"—works from his own personal archive.
"Celebrating 1920: Women Artists from the Wichita Art Museum Collection," through Nov. 7: Originally planned for spring 2020 but delayed due to COVID-19 closures, this exhibition features work by women artists from the permanent collection. The exhibition spans works made before and after women gained the right to vote with the passage of the 19th Amendment in 1920, exploring women's contribution to various art movements of the 19th and 20th centuries.
"Nordfeldt Connections in Wichita," Aug. 7–March 13, 2022: This exhibition opens ahead of "An American Internationalist: B.J.O. Nordfeldt" and is meant to highlight this internationally regarded artist's connections to Wichita in the 1930s. Nordfeldt was tied to our city through local son Ed Davison, a banker and painter who summered in New Mexico and befriended many notable artists in the art colonies of Taos and Santa Fe. The exhibit has works by Nordfeldt and his friends, including Ed Davison and Birger Sandzen.
"Lloyd Foltz: Prairie Print Maker," Aug. 28-April 10, 2022: Guest curated by Barbara Thompson, granddaughter of Prairie Print Maker founder C. A. Seward, this exhibition featuring Foltz, a self-taught Flint Hills native, is part of an ongoing series of exhibitions at the museum that celebrates the Prairie Print Makers and their regional and national legacy.
"B.J.O. Nordfeldt: American Internationalist," Sept. 25-Jan. 16, 2022: Organized by the Weisman Art Museum at the University of Minnesota, "American Internationalist" aims to introduce new audiences to the masterful modernist of international reputation who was also a Wichita art scene regular in the 1930s.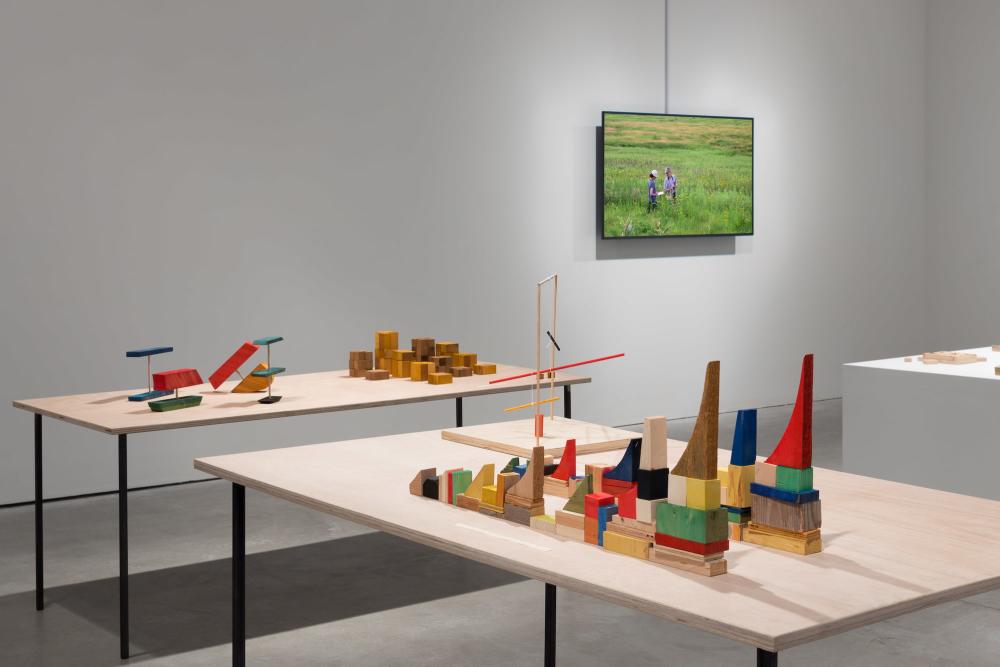 Installation shot of Look, It's Daybreak, Dear, Time to Sing at the Bemis Center for Contemporary Arts, 2019
Ulrich Museum of Art at Wichita State University
The galleries at the Ulrich Museum of Art offer free admission.
Ending soon! "On Vacation! From the Permanent Collection," through July 31: Drawn from the Museum's permanent collection, the show features seven series of prints depicting places and events that present an array of possible vacation activities.
Ending soon! "Art Is a Superpower!," through July 31: Featuring new works that have joined the museum's permanent collection, these pieces all speak to the complexity of identity, human rights, democracy and patriotism as we stand in the midst of a global pandemic.
"Love in the Time of the Anthropocene" Aug. 19-Dec. 4. All three artists (Terry Evans, Philip Heying, and A. Mary Kay) have deep connections to Kansas, and all three turn their gazes on the prairie environments emblematic of the Great Plains.
"Look, It's Daybreak, Dear, Time to Sing," Aug. 19-Dec. 4: Canadian artist duo Richard Ibghy and Marilou Lemmens present works that explore points of contact between birds and humans in an effort to expand the meaning of hospitality, care, communication and attentiveness between species.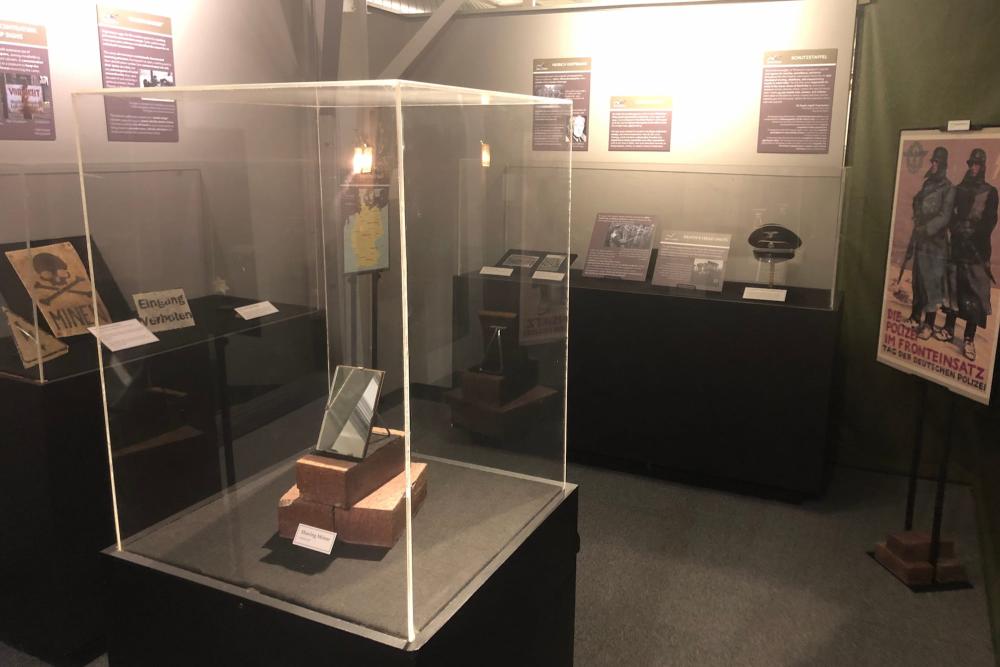 Nazi Society and the Camps Exhibit at Museum of World Treasures
Museum of World Treasures
Every three months the Museum of World Treasures rotates its Small Stories exhibition spaces on the first and second floors. The newest displays will run through Sept. 30 and include "Nazi Society and the Camps," eight World War II items from Buchenwald and Dachau concentration camps in Germany on temporary loan to the museum, and  "Petrified Wood," a view of the beauty and intricacy of a variety of petrified wood pieces with information on the science behind petrification.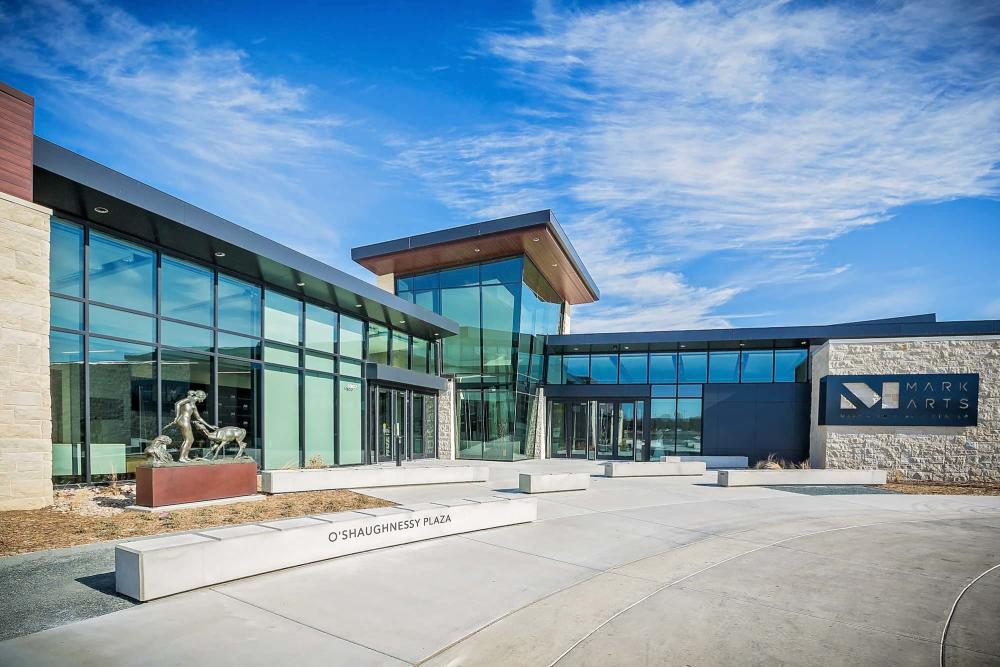 Mark Arts
Mark Arts' galleries are open and free to explore 10 a.m. to 5 p.m. Tuesday through Saturday.
Wiedemann Gallery:
American Color Print Society exhibition through July 31 – Members of the American Color Print Society are printmakers using traditional and experimental techniques, from etchings and woodcuts to digital and 3D prints.
Mark Arts student exhibition, Aug. 6-Sept. 25 – This exhibition highlights the works of the hundreds of students annually who study with Mark Arts' accomplished faculty. This is an opportunity to support emerging local artists as well as interest new students in Mark Arts' School of Creativity.
School of Creativity Gallery:
Kansas Association of Oil Painters exhibition, through Aug. 28
Youth Gallery exhibitions:
Mark Arts STEAM Academy, June 1-Aug. 7
Rise Up for Youth, Aug. 13-Sept. 25
David and Julia Koch Family Gallery exhibitions:
Works on Paper II, July through September
Works on Paper III, October through December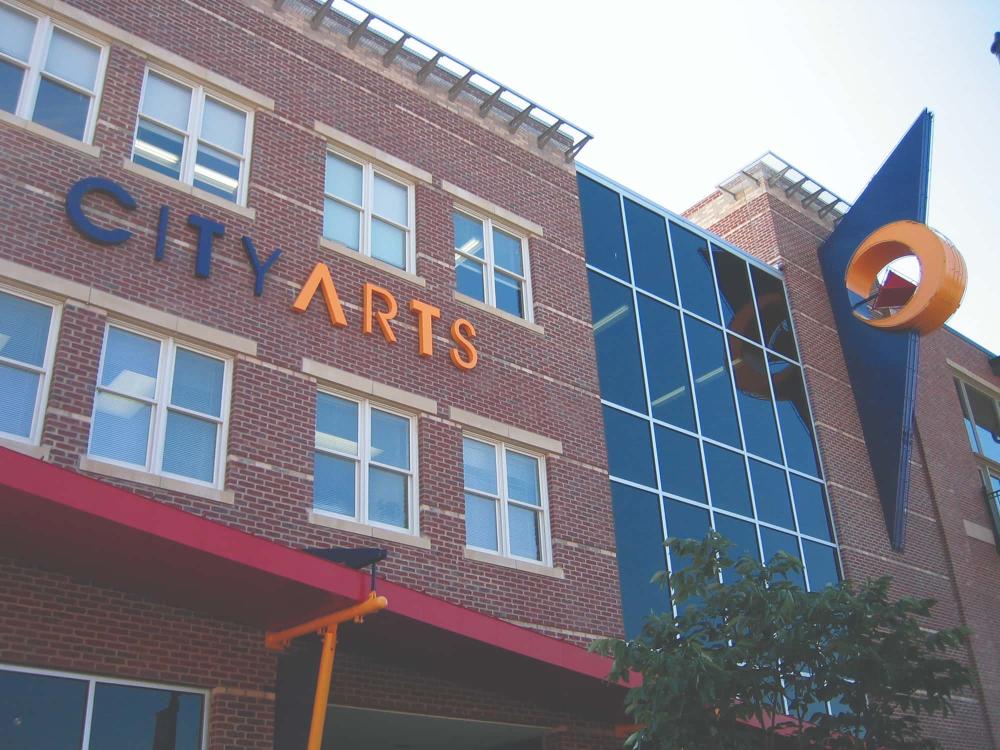 CityArts
Admission to the galleries at CityArts is free. Find these exhibitions on display from July 19 through Aug. 27:
Main Gallery: Aaron Bowman (paintings)
Boardroom: Hugo Zelada-Romero (photography)
Balcony: Angela Rangel and the Teens (pottery)
Main Hall: The Looking Glass (paintings)
Through the end of 2021, you can take part in the CityArts Selfie Scavenger Hunt. Snap a selfie with one of the wall sculptures by Michael Kline and share on social media using the hashtag #wichitacityarts for a chance to win a free class of your choice. A winner is selected every month.
Check out more Wichita area museums and galleries. We recommend confirming details and verifying requirements and/or safety procedures for guests before visiting the following attractions.