To assist with public safety, please remain diligent in adhering to safe practices outlined by the CDC like wearing a face covering and social distancing when out in the community and stay home if you feel ill. We recommend confirming details and verifying requirements and/or safety procedures for guests before visiting a local shop, attraction, eatery or other business. 
 
Wichita museums offer ever-changing installations, including national traveling exhibitions and temporary displays of featured works from their impressive permanent collections. Here's your guide to new temporary and permanent exhibits that have opened recently or are opening soon.
Wichita museums are affordable and several museums mentioned below even offer free admission (as noted below).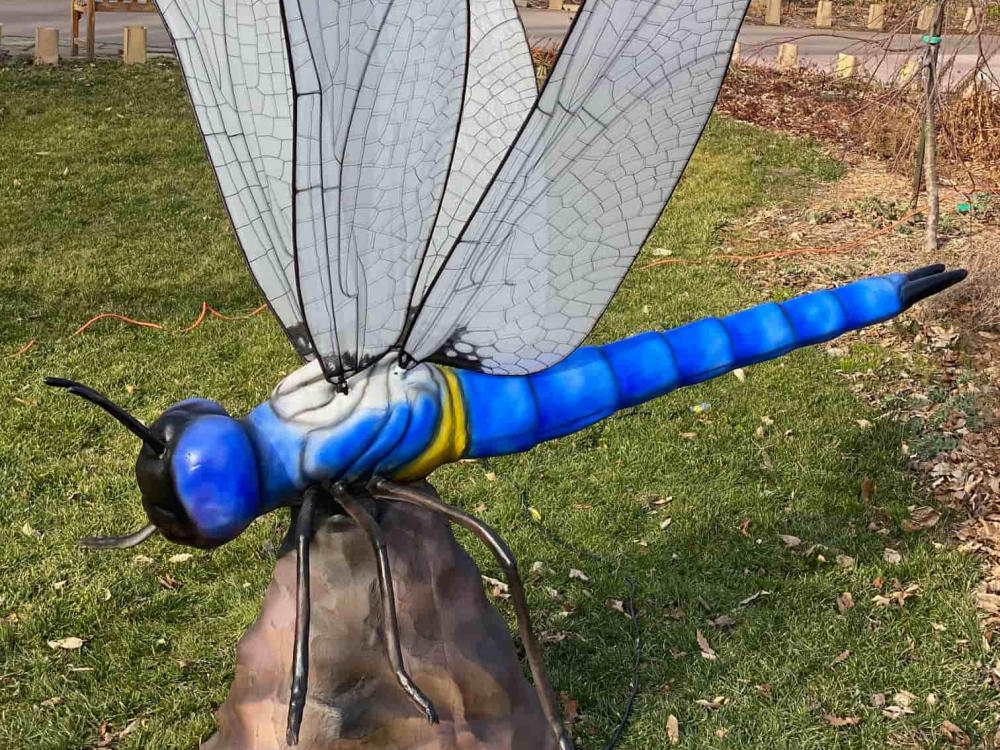 Botanica Wichita
"Big Bugs," May 1-July 31: Just when you thought it was safe to go outside, big bugs are invading Botanica Wichita. This traveling exhibition features 12 larger-than-life animatronic insects installed throughout Botanica's 20 acres. Penny Centipede stretches out to nearly 10 feet long, Perry Mantis stands 7 feet tall and Drake Dragonfly's wings span 10 feet wide. Learn fun facts and background information about each species as you enjoy the exhibit during general admission visits and special events.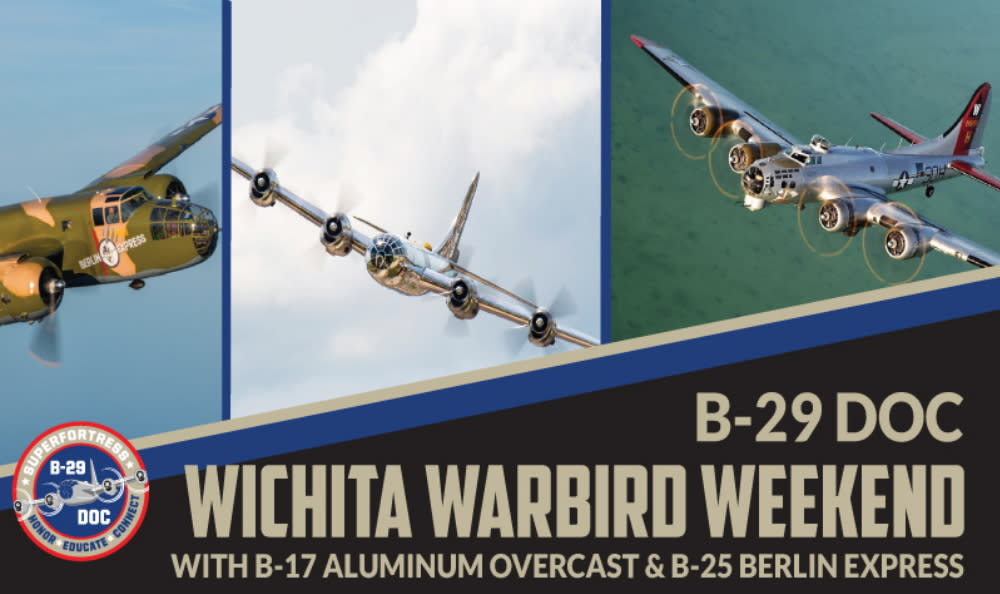 B-29 Doc Hangar, Education & Visitors Center
Wichita Warbird Weekend Static Exhibition, July 2-5: The B-29 Doc Hangar, Education & Visitors Center is hosting this event to give visitors a unique, up-close and personal opportunity to see the three American bombers that helped win World War II. Joining Wichita's B-29 Doc will be a B-17 Aluminum Overcast and B-25 Berlin Express. All three aircraft will be on static display and open for ground and cockpit tours Friday, July 2. The aircraft will each operate ride flights on Saturday, July 3 and Sunday, July 4. The aircraft will be on static display the remainder of the weekend unless serving ride flight customers.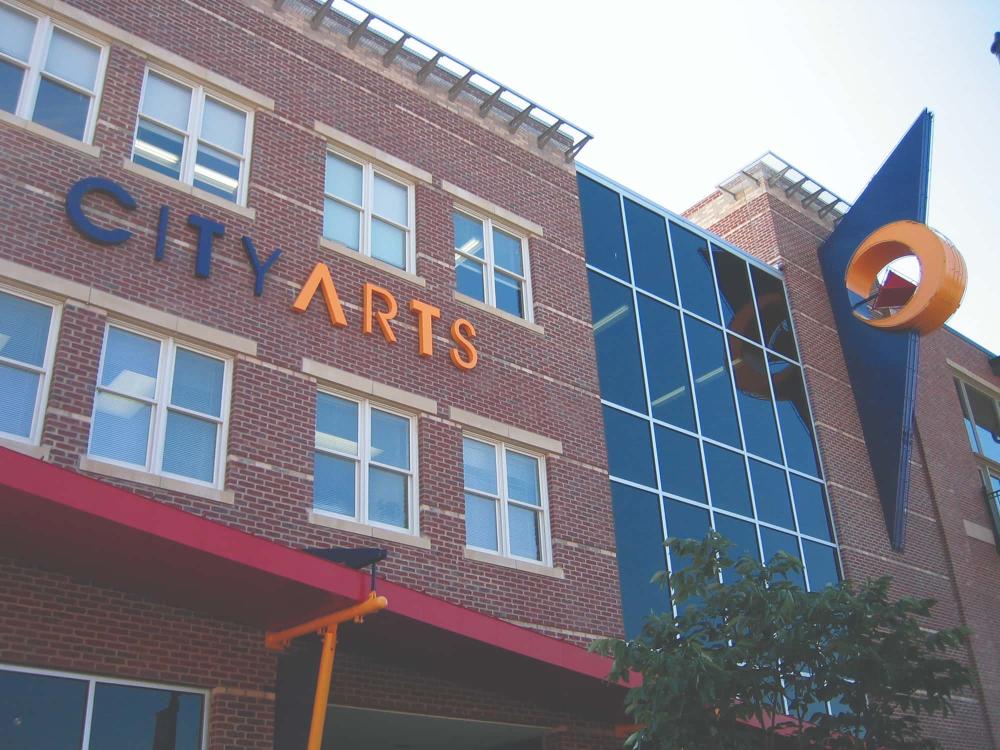 CityArts
Admission to the galleries at CityArts is free.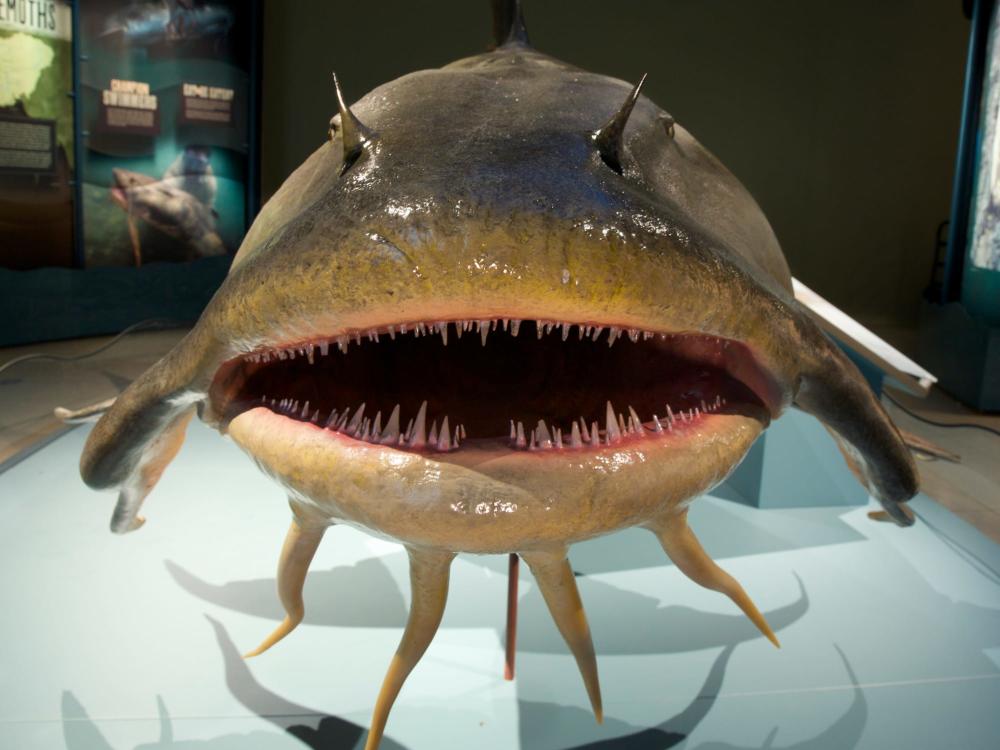 Exploration Place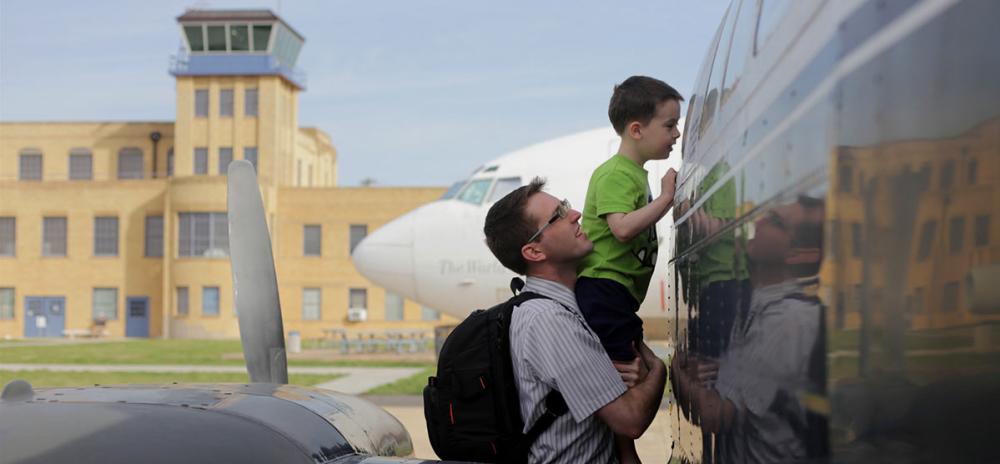 Kansas Aviation Museum
Play on a Plane, May 22: While the Kansas Aviation Museum is open year-round, visitors only get the chance to climb inside the aircraft on static display on the ramp during Play on a Plane. On this day, select aircraft will be open to explore and other activities include WSU Tech's Future Maker Lab, a bounce house, food trucks and more.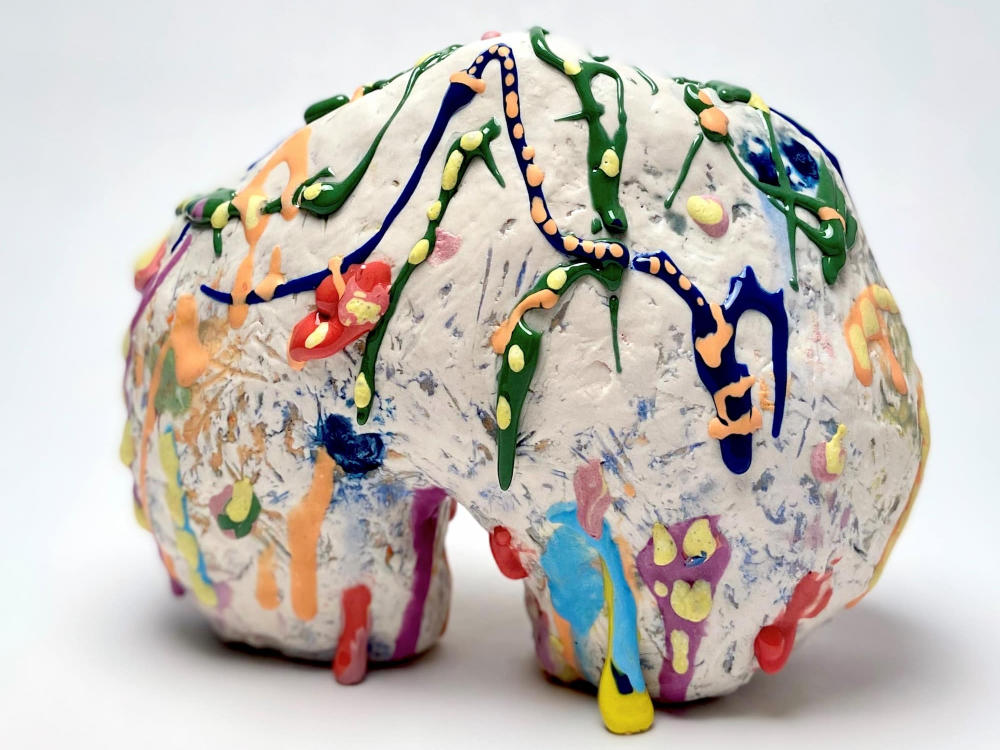 Mark Arts
Mark Arts' galleries are open by appointment only 10 a.m. to 5 p.m. Tuesday through Saturday; admission is free. Call 316-634-ARTS to schedule. Drop-ins can usually be accommodated, but gallery attendance is limited.
"The Space Between," April 9-May 15 in the Wiedemann Gallery: This show curated by Wichita's Armando Minjarez features artists from the Heartland exploring the space between self and space itself, perception and memory, vestige and vanguard.

"The Study Collection: Portraiture Exhibition," April 9-June 12 in the School of Creativity Gallery: More than 40 works from the Mark Arts Study Collection that reveal life.

Youth Gallery exhibitions include: Congressional Art Awards, April 9-30; Walk a Mile with EmberHope Youthville, May 7-28; and Mark Arts STEAM Academy, June 1-Aug. 7.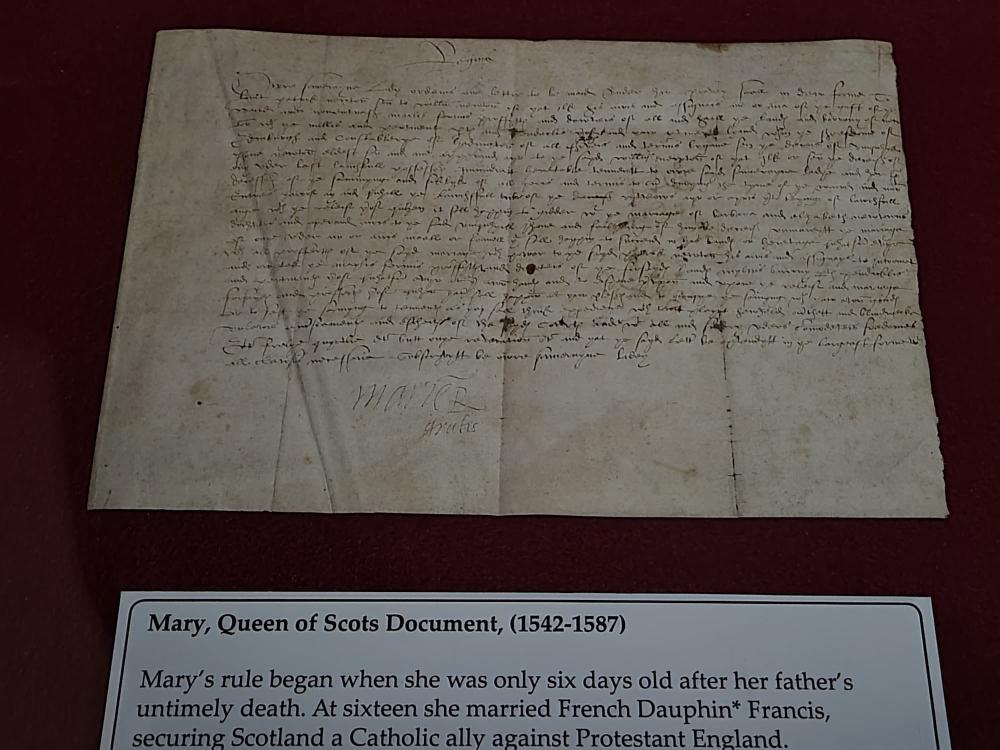 Museum of World Treasures
"Original documents from Mary, Queen of Scots and James I of England," on display at the Museum of World Treasures through early May: Every three months, museum staff rotates the original and unique documents its displays in the "Dark Room" within the European history exhibit. The 500-year-old documents currently on display are from Mary, Queen of Scots, and James I of England.

"Ancient Chinese Imperial Grave Goods," through June 30: These Han and Sui Dynasty era figurines representing guardians and nobles of ancient China are part of the first floor Small Stories.

"Wichita Veteran Spotlight: Field Musician Harry Campbell Jr.," through June 30: A bugle and banner, a uniform, his words, and his story as provided by Campbell's family are part of the second floor Small Stories.

"Petrified Wood," July 1-Sept. 30: View the beauty and intricacy of a variety of petrified wood pieces and learn the science behind petrification with this exhibition in the first floor Small Stories.

"Remnants from Nazi Concentration Camps," July 1-Sept. 30: A somber look at items from Buchenwald and Munchen-Dachau with this display in the second floor Small Stories.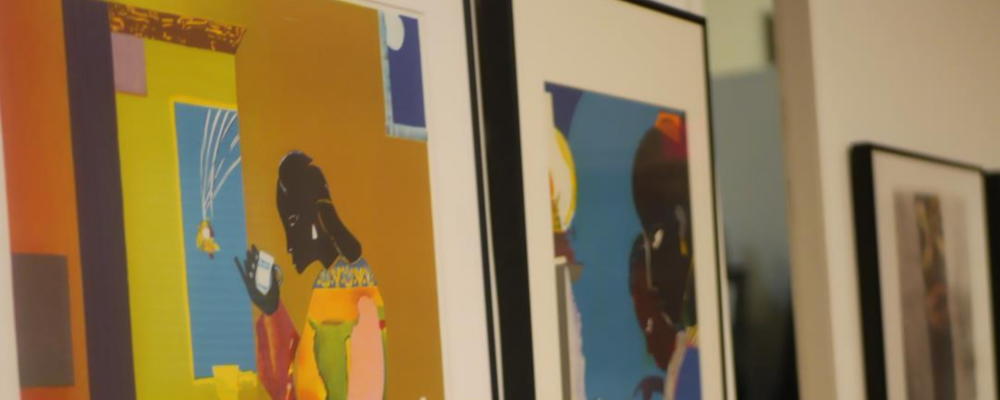 The Kansas African American Museum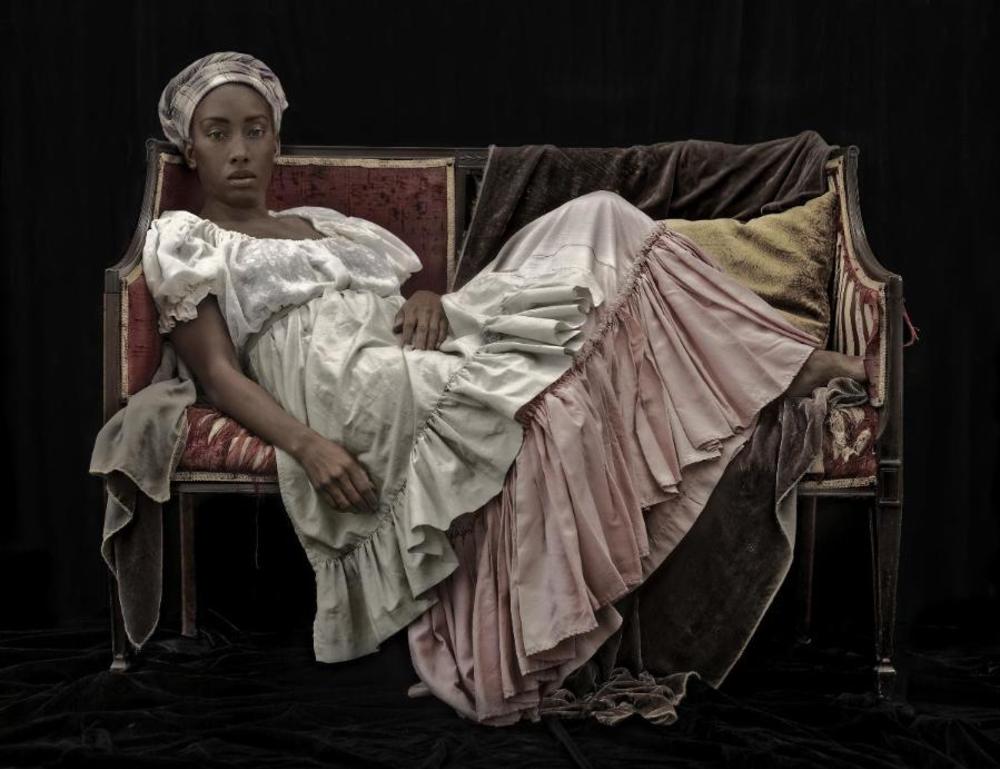 Ulrich Museum of Art at Wichita State University
The galleries at the Ulrich Museum of Art offer free admission.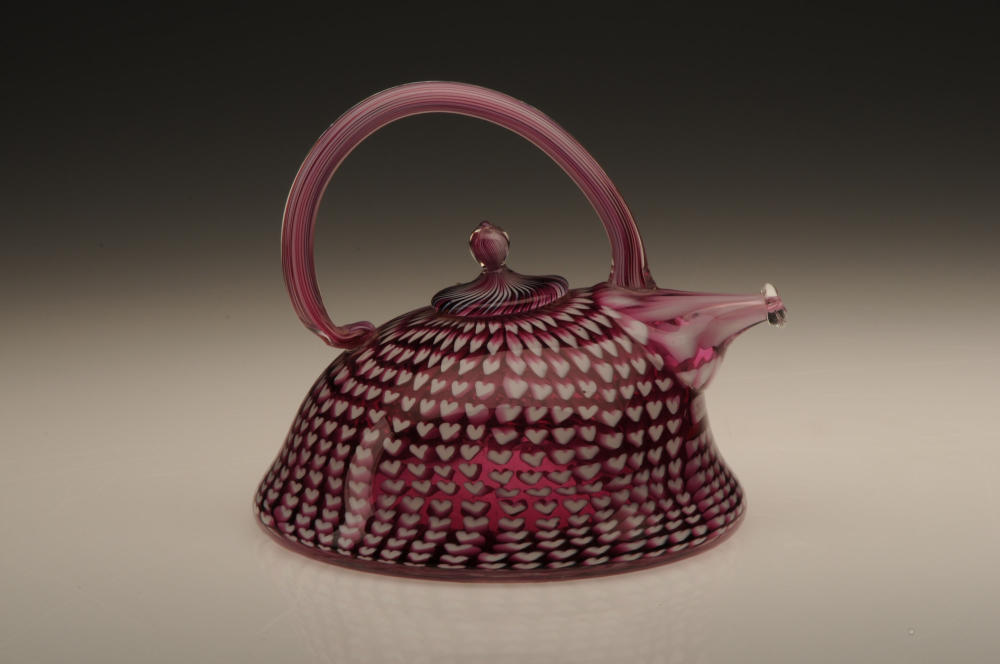 Wichita Art Museum
The Wichita Art Museum is open Tuesday through Sunday with free admission on Saturday. Among the museum's current exhibitions: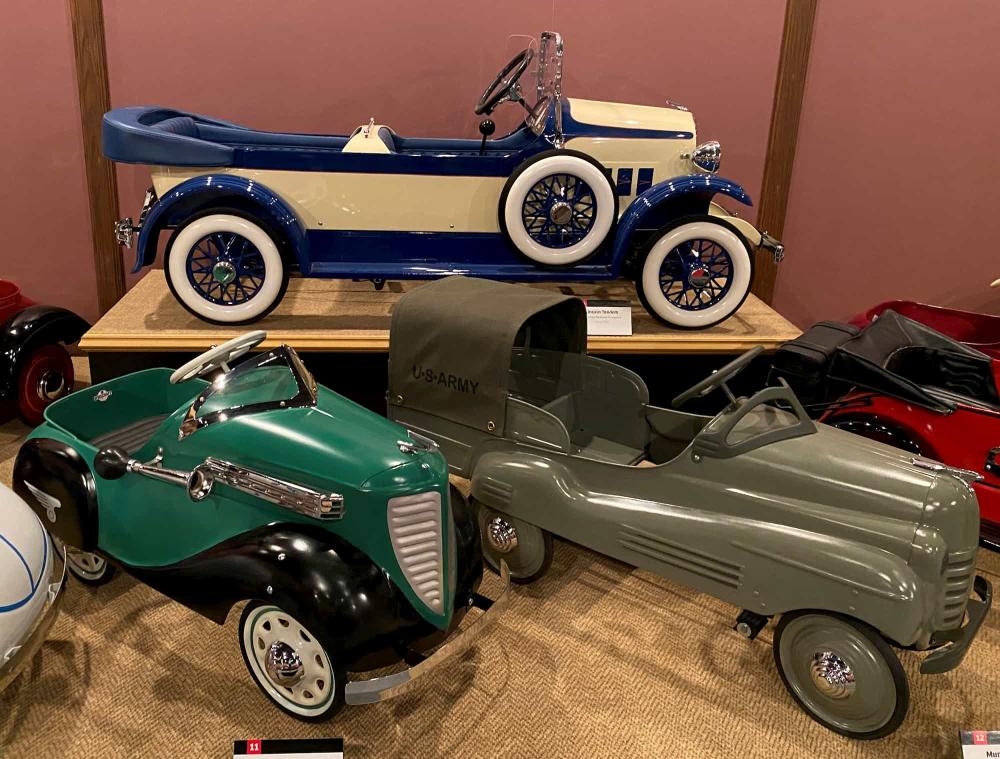 Wichita-Sedgwick County Historical Museum
"Turn It Up to 90! - the 90th anniversary of the Electric Guitar and its World Debut from Wichita," through July 2021: This special exhibition at the Wichita-Sedgwick County Historical Museum explores Wichita's connection to the genesis of this most popular musical instrument, featuring dozens of historic electric guitars.

Extended! "Metal to the Pedal," through June 30: showcases a nearly 50-year span of pedal vehicle manufacturing, from a 1924 fire truck to a 1967 cherry red Ford Mustang. There are 45 vehicles in the exhibition.

April 15-May 30: Enjoy free lunch-time admission to the museum! Bring your lunch and enjoy it outside in Heritage Square and then take a walk through the museum at no charge during the lunch hour. No food or drink inside, please.
Check out more Wichita area museums and galleries.