The permanent exhibits at Wichita museums are impressive and as the largest city in Kansas, we also attract top-notch touring exhibitions. From art museums to history museums, our museums are affordable with several offering free admission: the Ulrich Museum of Art (free daily), Old Cowtown Museum (free on Sundays) and Wichita Art Museum (free on Saturdays).
Here's a look at new permanent and temporary exhibitions this spring at museums in Wichita.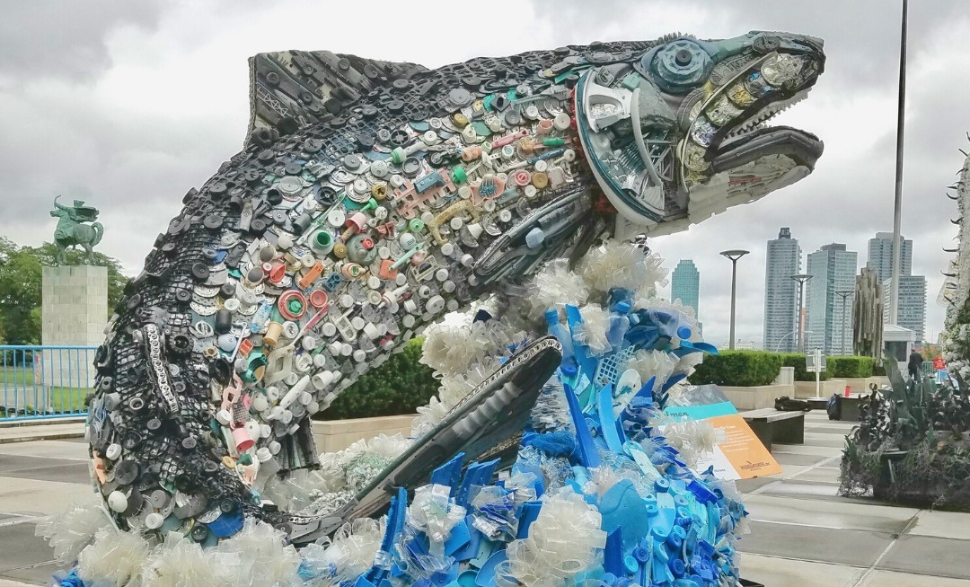 Botanica Wichita
"Washed Ashore," May 14 through Oct. 23: This traveling exhibit features giant sea life sculptures made entirely of marine debris collected from beaches to graphically illustrate the tragedy of plastic pollution in our ocean and waterways. The 14 oversized sculptures are placed throughout Botanica Wichita, from Chompers the Shark to Octavia the Octopus. Nora the Salmon will help show why what we do here in landlocked Kansas impacts the fish in our rivers and eventually marine life in the Gulf of Mexico and beyond. This exhibit is included with general admission.

Sedgwick County Zoo
Stingray Cove, the newest attraction at Sedgwick County Zoo, opens to the public April 15. Stingray Cove is designed to give guests a hands-on experience with a variety of stingrays and small sharks all swimming in a shallow saltwater pool. The attraction is open 9 a.m. to 4 p.m. daily, closing for the winter in October and reopening for the season in April. The cost to enjoy Stingray Cove is $5/person, or $4/person for Zoo members. Children 2 and under are free. Guests can upgrade their experience by feeding the rays for $2/cup of food.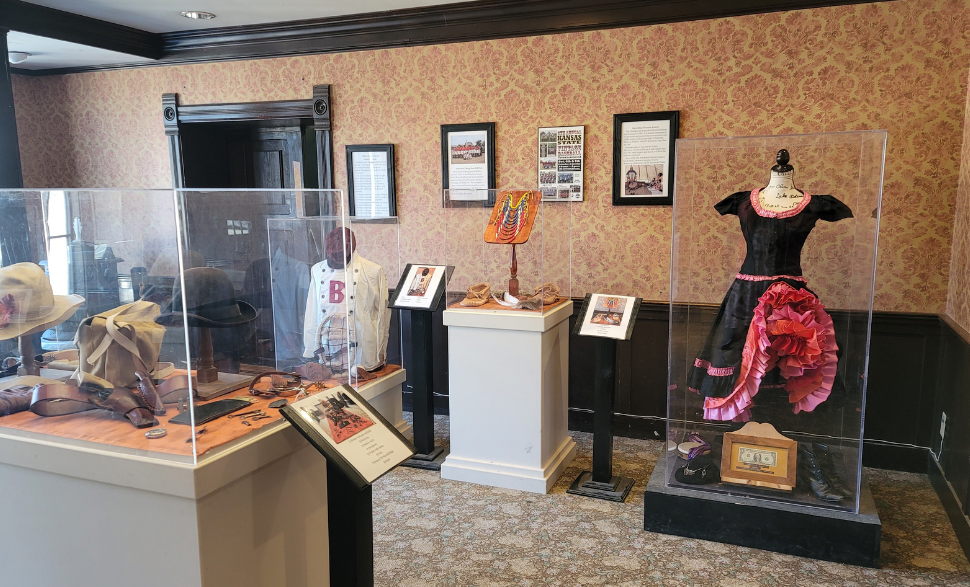 Old Cowtown Museum
"We Need You: Volunteer Groups of Old Cowtown Museum" now through Aug. 15: Filled with pieces gathered from volunteer groups over the years, this exhibition in Empire Hall at Old Cowtown Museum honors the contributions of all of the great people who help to make the living history museum what it is. The exhibition is included with regular museum admission.
"Encountering John Brown" from April 9 through April 30: Learn about radical abolitionist John Brown through his encounters with key Civil War-era figures such as Harriet Tubman and Robert E. Lee. "Encountering John Brown" explores the history of the man who helped start the Civil War through history, firsthand accounts and expressive portraits by artist Brad Sneed of the Americans whose lives were altered by their encounters with the man. The exhibit explores Brown's story from childhood to his execution for his role in the raid on Harpers Ferry, including his role in the violence of "Bleeding Kansas." The exhibition is included with regular museum admission. The short run of this exhibition from the Watkins Museum of History in Lawrence, Kansas, coincides with Cowtown's Civil War Weekend April 23-24.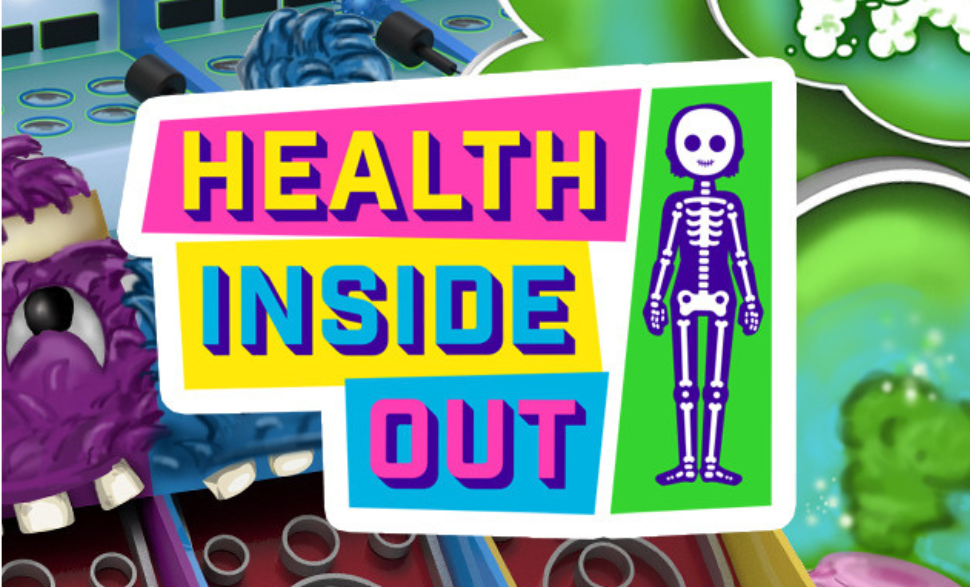 Exploration Place
"Health Inside Out" is a new permanent exhibition opening April 22. This wonderfully weird space will be a hub of discovery, fascination and respect for the human body – inside and out. Enjoy carnival games with a health twist and get inspired to form lifelong connections to healthy behaviors.
ENDING SOON! "Survival: The Exhibition" through April 24: Catch this traveling exhibition combining adventure, fun and science before it leaves Exploration Place. "Survival" transports guests of all ages to the world's most breathtaking scenery and awe-inspiring locales asking them the question: How can humans survive here? From the rainforest to the high mountains, from the extreme cold to the temperate forest, "Survival" combines STEM concepts with hands-on challenges such as the Lava Challenge adventure course to empower you with the skills, know-how and confidence to survive any scenario. This exhibition is included with general admission.
"Dogs! A Science Tail" May 27 through Sept. 5: Step into a dog's world through playful, immersive science exhibits. Test your running pace against the top speeds of different dog breeds. Experience the world the way dogs do—nose first!—by sniffing out hidden smells. Get inside a dog's head to see and hear like a dog. Explore dogs' diverse physical abilities and specialized senses, and discover how these traits make them perfectly suited to be our close companions. Don't miss this national touring exhibition developed by the California Science Center included with general admission.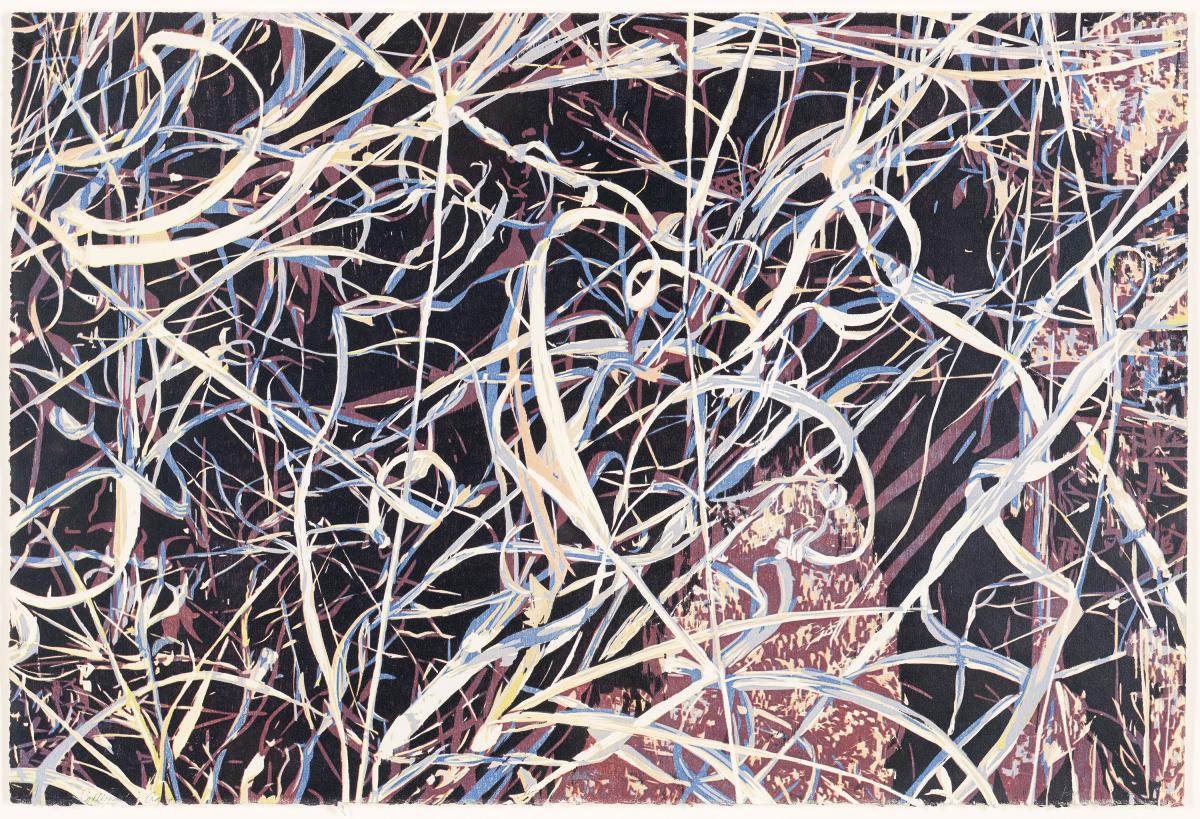 Jean Grumpper, Calligraphic Grass, 2016. Color woodcut and pchaoir, 20 x 30 inches. Wichita Art Museum, Museum purchase with funds from Conley Harris
Wichita Art Museum
The Wichita Art Museum is open Tuesday through Sunday, with free general admission every Saturday.
ENDING SOON! "American Art Deco: Designing for the People, 1918-1939," through May 29: Art Deco is a wildly popular architecture and design movement from the 1920s and 1930s—years of the Roaring Twenties and the Great Depression. WAM will present an exhibition of 140+ artworks that epitomize this historical moment in American experience. The touring exhibition is co-organized by the Joslyn Art Museum in Omaha, Nebraska, and The Nelson-Atkins Museum of Art in Kansas City, Missouri. This special exhibition has a ticket fee in addition to general admission to the museum. Tickets for non-members are $15 per adult, $10 per seniors (age 60 and older) and $8 for students w/ID and ages 5 to 17. Get tickets in person at the museum's welcome desk.
"The International Block Print Renaissance Then and Now: A Centennial Celebration of Block Prints in Wichita, Kansas, 1922-2022," through Aug. 7: "Then and Now" celebrates the centennial of one of the earliest block print exhibitions in America, held in Wichita in 1922. The International Block Print Renaissance began in the last decades of the 19th century in Europe and Wichita played a major role in expanding it throughout America. The exhibition features artists from the original 1922 show, together with work by contemporary block print artists who continue to expand the possibilities of this medium. The exhibition is organized by the Wichita Art Museum and guest curated by Barbara Thompson.
"Learning from the Japanese: The International Block Print Renaissance," April 2 through Aug. 28: This show features extraordinary examples of historic Japanese prints from Wichita collections. In Paris' 1867 Universal Exposition, Japanese block prints—previously unknown to most European audiences—took the art world by storm, reawakening interest in block printmaking in Europe and America. Western artists were awestruck by Japanese printmakers' way of viewing the world. Japanese prints depicted everyday subject matter rather than religious or historical scenes and used cropped compositions with bird's eye views rather than European one-point perspective. This exhibition explores the rich thematic, stylistic and technical connections between Japanese and Western block prints. The exhibition is guest curated by Barbara Thompson.
"Snap, Crackle, Pop: Recent Acquisitions from Louise and S.O. Bud Beren," May 14 through Sept. 11: Pop emerged from the booming consumer culture of post-war America and adapted not only the imagery of advertising but also its strategies. Combining bold colors and familiar subjects with carefully chosen materials, textures and compositions, pop artists challenged traditional definitions of fine art. Pop art—including the work of Roy Lichtenstein and Andy Warhol—is also a favorite of WAM patron Louise Beren and her late husband, Bud. "Snap, Crackle, Pop" showcases pop art collected by the Berens and recently gifted to WAM.
"All in Time: Beth Lipman," June 23 to Sept. 25: The work of leading contemporary glass artist Beth Lipman has been called "cinematic" and "seductive." This exhibition features masterpieces from the last 15 years of Lipman's career, organized in conjunction with the debut of Lipman's "Living History," the new three-ton hanging sculpture WAM commissioned for the Boeing Foyer.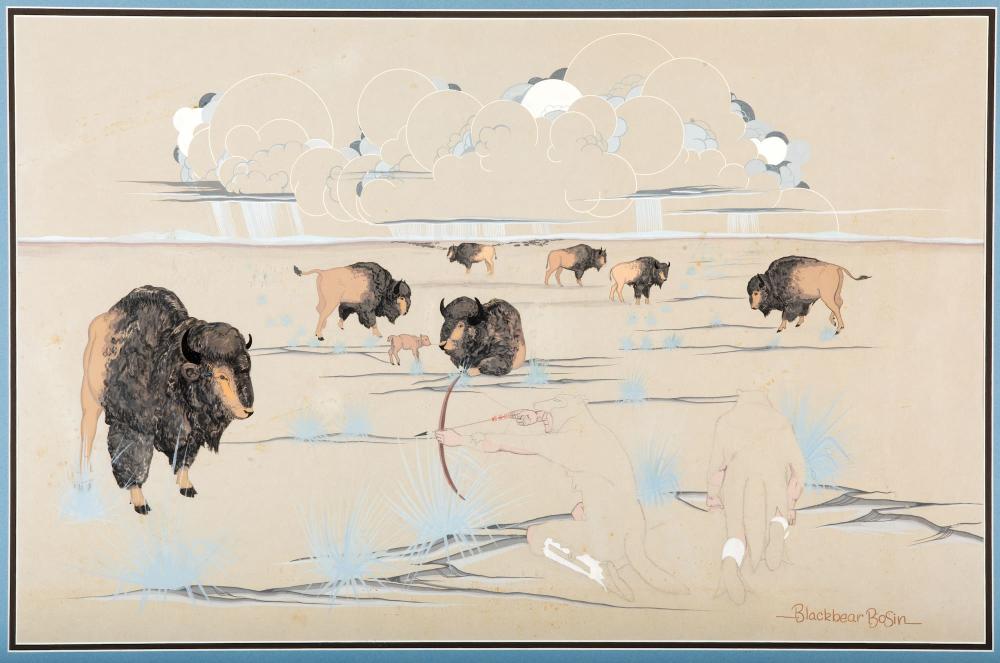 Mid-America All-Indian Museum
ENDING SOON! "Bring the Bosins Home: The Journey Continues," through June 5: Blackbear Bosin, an internationally recognized Kiowa-Comanche artist and the creator of Wichita's iconic Keeper of the Plains, was one of the founders of the Indian Center, which eventually became today's Mid-America All-Indian Museum. The museum is home to the largest public collection of his artwork and this exhibit features artwork and ephemera from Bosin's colorful life, including newly-donated paintings.
"Woody Crumbo: Potawatomi Printmaker" June 25 through June 2023: Take a deep dive into the life and work of the multitalented artist Woody Crumbo and the Mid-America All-Indian Museum's extensive collection of prints by the artist. Find out more about his ties to Wichita and why he painted most of his animals blue!
"What We Collect" June 25 through June 2023: The human desire to collect objects is long recognized in historical and cultural studies. What makes us collect things and why? This exhibit highlights different objects donated to the museum by collectors, families and individuals.
"From the Vault" June 25 through June 2023: This exhibition highlights old and new curated works from the Mid-America All-Indian Center Museum's unique collection.
"Ivory Miniatures" June 25 through June 2023: Explore the museum's extraordinary collection of intricately carved ivory miniatures, gifts made by Alaska Natives and given to Mildred Manty, a Ketchikan public health nurse.
"Indians in the Arts" June 25 through June 2023: This retrospective  exhibit focuses on modern American Indian artists in many disciplines.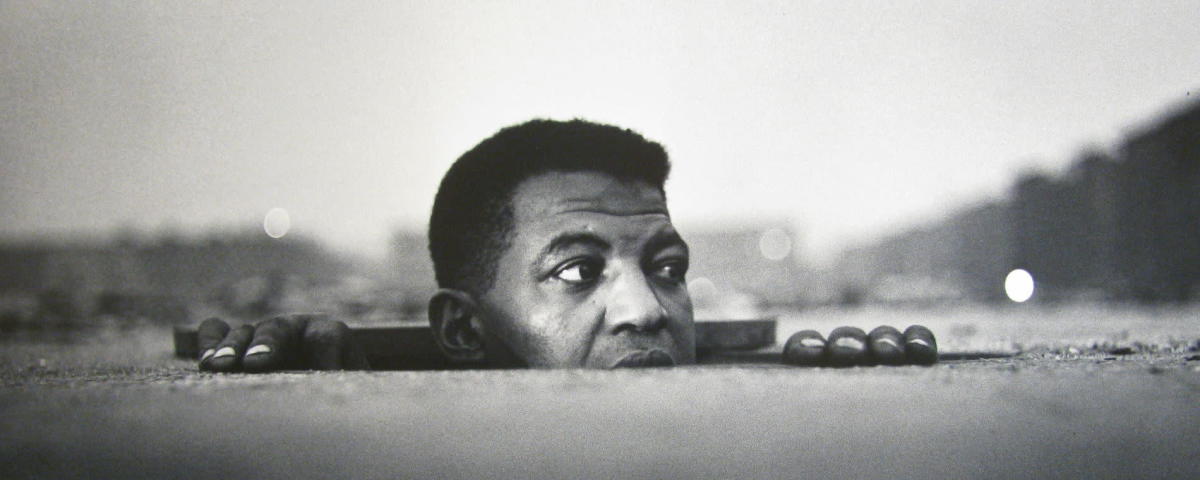 The Kansas African American Museum
"Portrait of A Man: Tapping into Essence," through April 30: This exhibition in the main gallery at The Kansas African American Museum uses conceptual art and words that speak to each individual's character and traits to tap into the essence of influential African American men in Kansas and beyond and celebrate what made all of their accomplishments possible.
"Masks of the Lion King," through May 7: See Disney's "The Lion King" masks at TKAAM! Visit the museum and see the authentic masks of Simba, Mufasa, Nala, Scar and Zazu on display.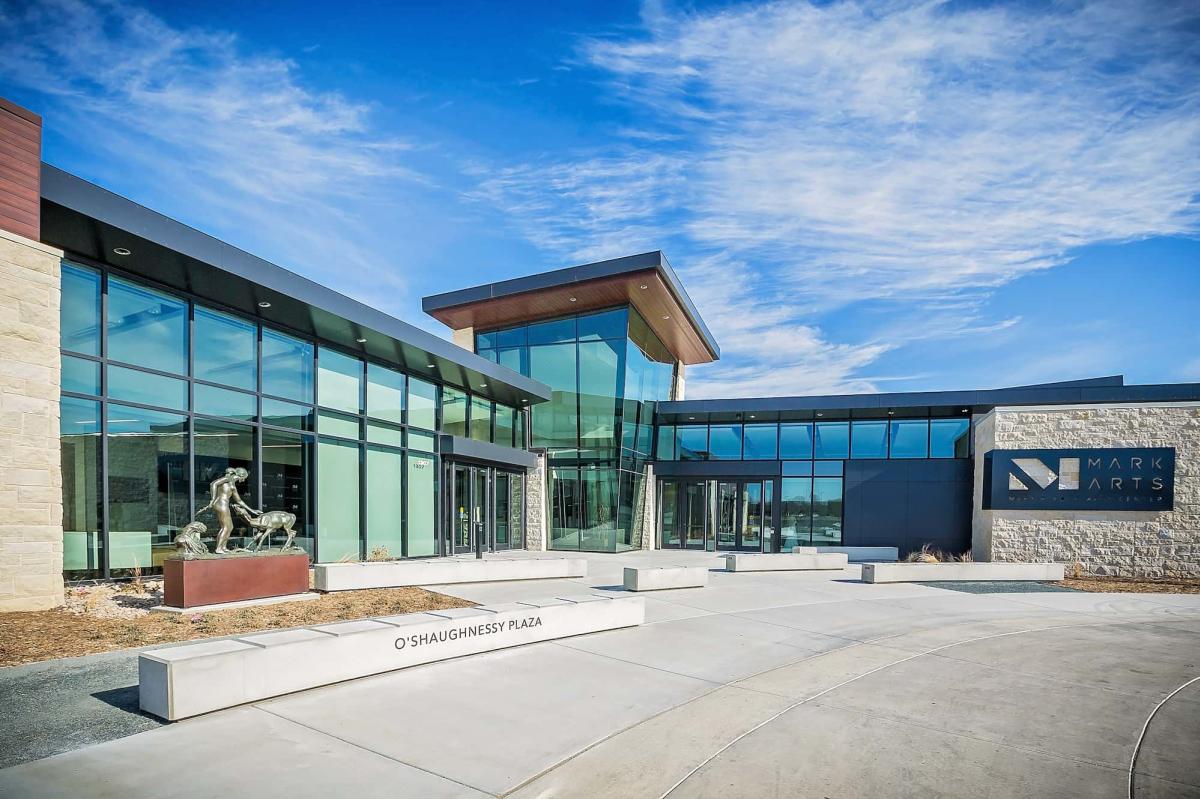 Mark Arts
Mark Arts' galleries are open and free to explore 10 a.m. to 5 p.m. Tuesday through Saturday.
"Horizons: Charles Baughman and Troy Becker" April 1 through April 30 in Wiedemann Gallery: This exhibition features new paintings and ceramics by Charles Baughman and Troy Becker. Though different in their stylistic approach, both artists explore the emotional potential of landscape through contrasting visions of natural environments. Baughman and Becker were the champions in their respective disciplines at the 2021 Versus: A Live Art Battle at Mark Arts.
"What on earth is happening? What artists are saying" May 20 through July 9 in Wiedemann Gallery: Organized by artist and guest curator Bill McBride, this exhibition presents perspectives on modern threats to life on Earth and what we can do to achieve harmony between humans and nature. The dynamic work on view will inspire discussion of what art can do to confront reality and inspire change. The exhibition explores the idea that human activities must be in concert with natural systems for the health of future generations.
"Stickwork" by Patrick Dougherty, opening celebration May 20: After more than three years of planning and preparation, internationally acclaimed artist Patrick Dougherty will visit Wichita to begin his historic, site-specific public art installation at Mark Arts. The contemporary, eco-friendly artist has built more than 300 monumental-scale woven sculptures by transforming saplings and leaf strippings into artistic landscapes. His work has been exhibited around the world, as well as at major galleries and museums, recently selected Mark Arts for his next art installation.
Congressional Art Awards Exhibition, April 15 through May 28 in School of Creativity Gallery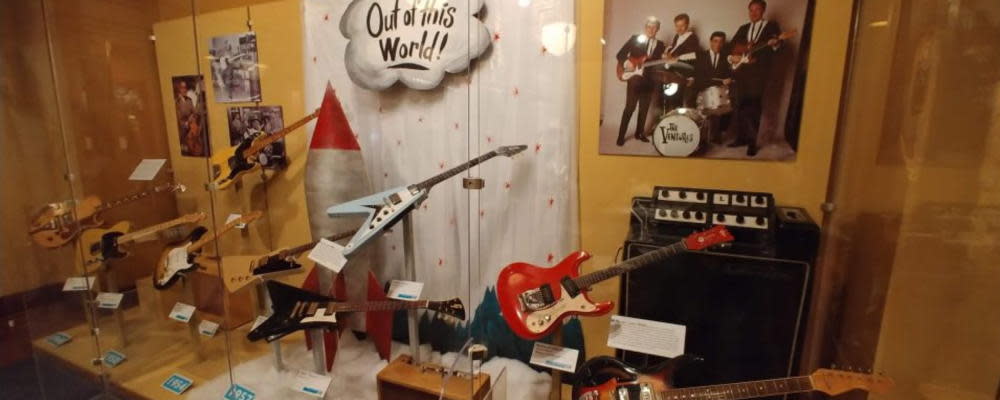 Wichita-Sedgwick County Historical Museum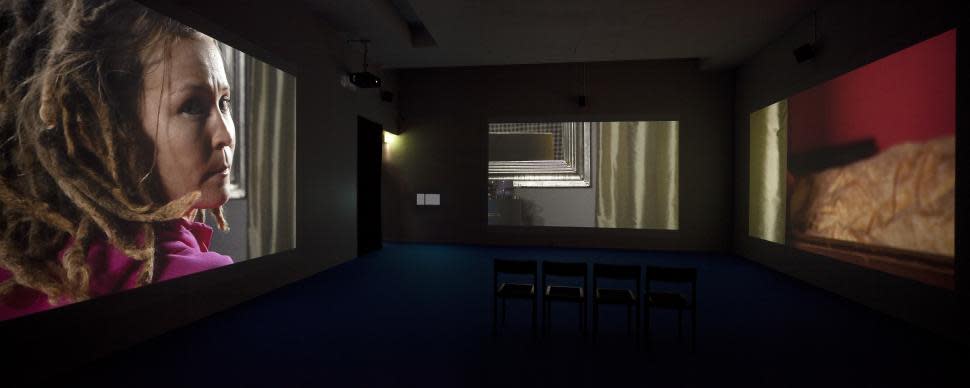 Eija-Liisa Ahtila, installation view of The Annunciation, 2010. ©Crystal Eye, Helsinki.Courtesy of Marian Goodman Gallery, New York, Paris, London. Collection Albright-Knox Art Gallery, Buffalo, New York.
Ulrich Museum of Art at Wichita State University
The galleries at the Ulrich Museum of Art offer free admission.
Check out more Wichita area museums and galleries. We recommend confirming details and verifying requirements and/or safety procedures for guests before visiting attractions.