Wichita museums offer an ever-changing array of exhibits and displays, including national traveling exhibitions and temporary displays of featured works from their impressive permanent collections. And, our museums are affordable, including several that offer free admission on specific days or are always free (noted below), as well as online tours and resources.
Most museums have reopened, but it's always a good idea to call in advance or check online to confirm hours and details on safety protocols and requirements of visitors (such as required masks or advance reservations and ticket purchases).
Here's a look at current exhibitions as of August 2020 and a few that are opening soon: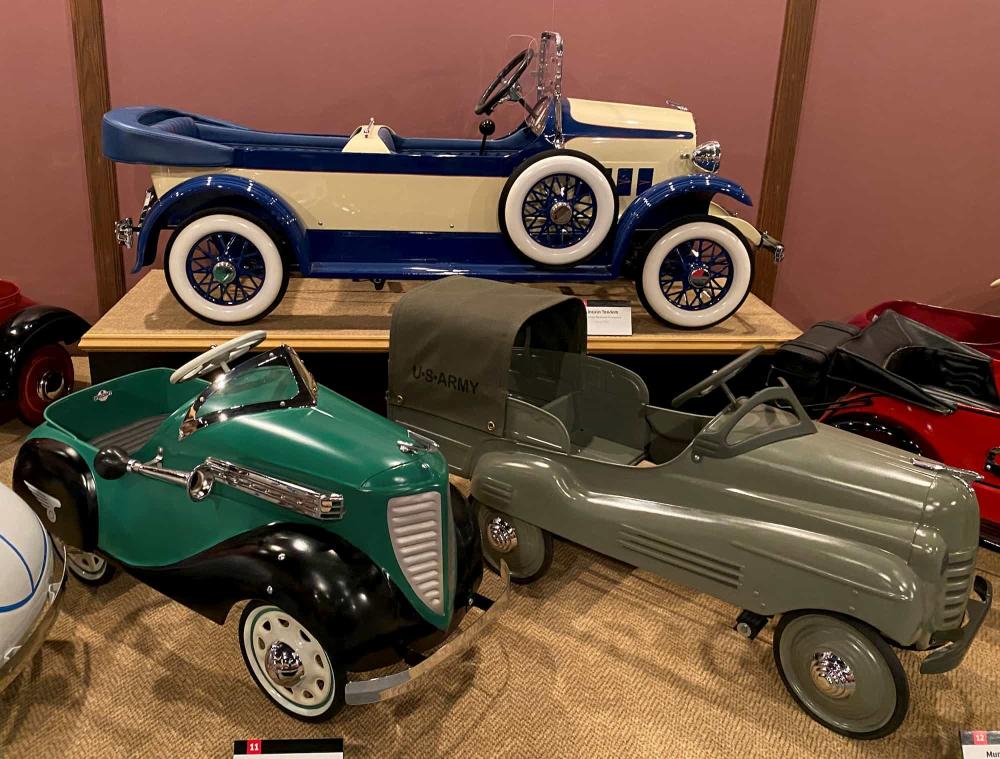 Wichita-Sedgwick County Historical Museum
"Metal to the Pedal" is on exhibit in the Slawson Gallery on the museum's fourth floor through June 30, 2021. The exhibition showcases a nearly 50-year span of pedal vehicle manufacturing, from a 1924 fire truck to a 1967 cherry red Ford Mustang. There are 45 vehicles in the exhibition, all from the collection of Wichitan Bob Guenthner. In addition to automobiles and fire trucks there are ambulances, trains, dump trucks, airplanes and boats.

"The Artistic Life & Work of Genevieve Frickle" is on display through July 2021 in the Walls Visual Arts Gallery. The exhibit chronicles Frickle's impact as an independent visual artist, teacher and remarkable figure in the local art and culture scene of mid-century Wichita.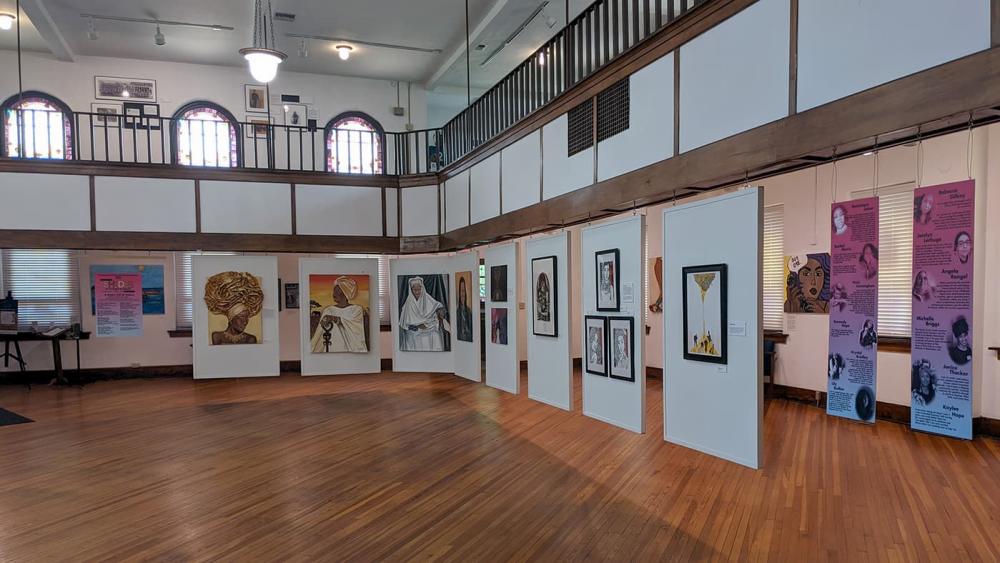 The Kansas African American Museum
"Shades of Strength & Beauty" has been extended through Sept. 5. The Kansas African American Museum invited female artists of color from across Kansas to submit artwork depicting their artistic interpretation of feminine strength and beauty. They chose 16 artists' work and paired them with works directly from The Kansas African American Museum's personal collection that were also created by female artists of color. The mix of new and aged artwork is meant to create a space for reflection on the women who inspire us with their multifaceted fortitude and grace.

"Defining Black Wichita Part 2: Heart of the Community 1940s-1970s" opens Sept. 12. In this second installation of "Defining Black Wichita," the museum explores the community's shift from "The Black Belt" downtown to the "Heart of the Community," the Historic McAdams/Dunbar neighborhood, beginning at 9th and Cleveland streets and extending to North Grove and Hillside. This migration ushered in a strong sense of solidarity amongst African Americans that bled over into all aspects of life. During this era, residents faced racial inequality head on with the creation of inclusive businesses, pioneering protests and boycotts, and the establishment of community traditions that drew our neighborhoods closer together.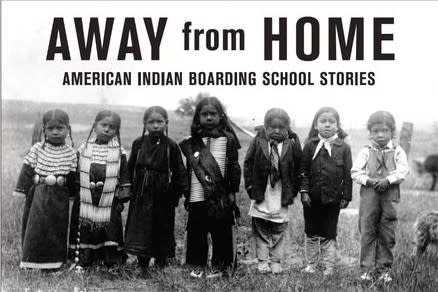 "Away from Home: American Indian Boarding School Stories" opens Sept. 1 and runs through Oct. 17. This traveling exhibit from the National Endowment for the Humanities, Mid-America Arts Alliance and the Heard Museum explores off-reservation boarding schools in a kaleidoscope of voices. The U.S. government attempted to educate and assimilate American Indians into "civilized" society by placing children - of all ages, from thousands of homes and hundreds of diverse tribes - in distant, residential boarding schools beginning in the 1870s and up to the 1930s.
You can visit the permanent exhibitions at the Museum of World Treasures in-person Wednesday through Sunday – from the remains of two 3,000-year-old female mummies to the skeleton of Ivan the Tyrannosaurus rex.
"History from Home" is a new virtual exhibit curated in May 2020 with the help of Humanities Kansas and community members who submitted their stories, historic photographs and images of artifacts. Three categories are currently available: Military Histories, Family Stories and Creative Collections.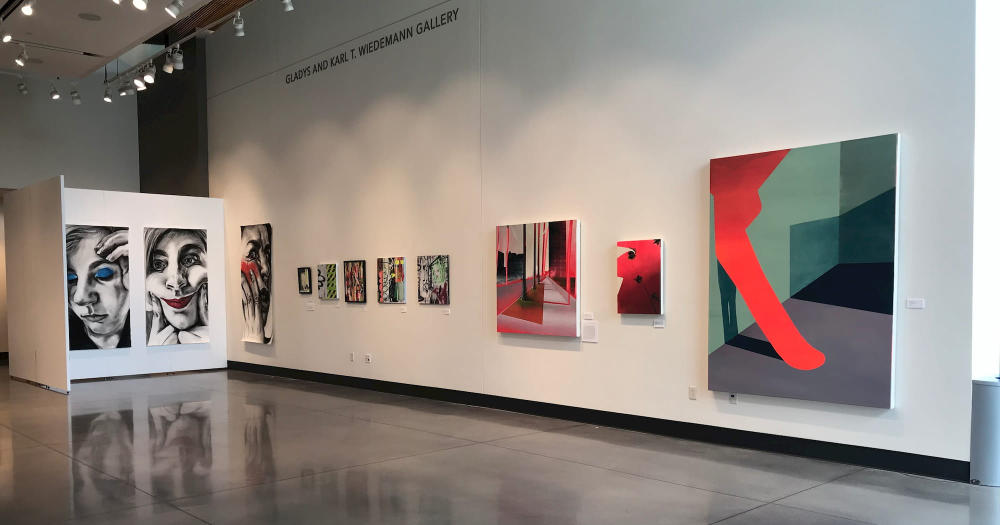 Mark Arts' galleries are open by appointment only 10 a.m. to 5 p.m. Tuesday through Saturday; admission is free. Call 316-634-ARTS to schedule. Drop-ins can usually be accommodated, but gallery attendance is limited because of the coronavirus pandemic.
Continuing its year-long celebration of 100 years as an organization in 2020, the exhibition "100 Years of Instruction" highlights current and past instructors at the regional arts hub. It's on display through Sept. 19 in the Gladys and Karl T. Wiedemann Gallery. A companion series of artist talks features exhibiting artists from 11 a.m. to noon on Fridays with 14 spots available for each talk.

The next Wiedemann Gallery exhibition is "Solid Ground: The Art of Mark Flickinger & Denise M. Irwin" from Oct. 2-31.

"Wichita Women Artists 70th Anniversary" exhibition is showing in the School of Creativity Commons through Aug. 28. The Wichita Women Artists is a group formed in 1950 as the Painting of the Month Club; it changed names in 1967 to include artists working in all media.

"Study Collection Exhibition: James Anthony Parker Enamels" is in the School of Creativity Commons from Sept. 11 through Oct. 16. Parker, noted enamelist and collector, donated his collection of more than 460 enamels and ceramics to Mark Arts in 1986. It is one of the largest and most significant collections of postwar enamels in the country.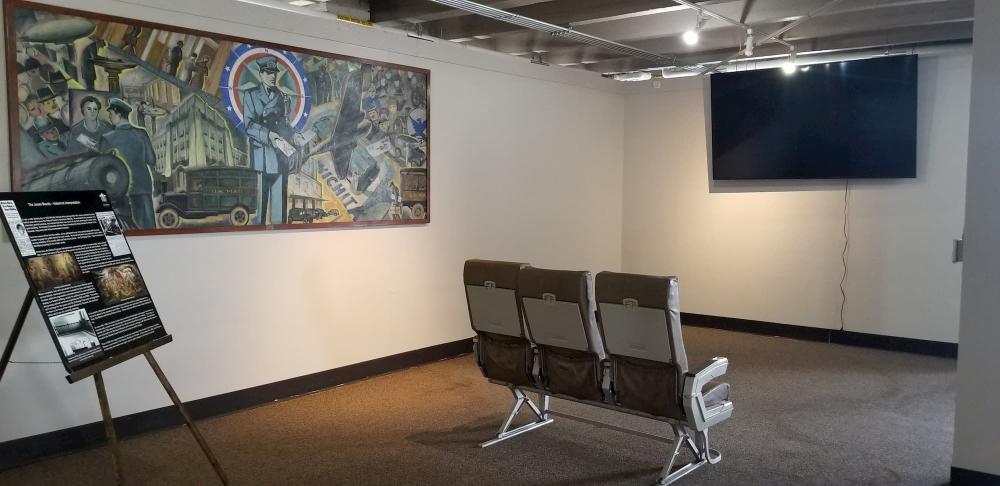 This museum, housed in Wichita's historic airport terminal building, has several new areas for visitors to explore.
The Reading and Research Library is the perfect spot to enjoy a little light reading. The space features two high back leather reading chairs, a real electric fireplace for cold winter days and a children's nook. It's also stocked with aviation-themed books ranging from manuals to non-fiction literature, aviation encyclopedias and magazines.

A new mini-theater area near the base of the control tower allows you to sit down and watch "Wichita: The Air Capital" on a new 84-inch flat screen. The documentary was produced by KPTS-Channel 8, Wichita's PBS affiliate.

The Boeing: Science, Math and History Center got a massive facelift including all new technology and is scheduled to reopen in September. Among the updates: new computers, new large curved monitors, X-Plane 11 for all of simulators and the addition of two interactive iPads in the mini control tower, which have live flight tracking and live weather.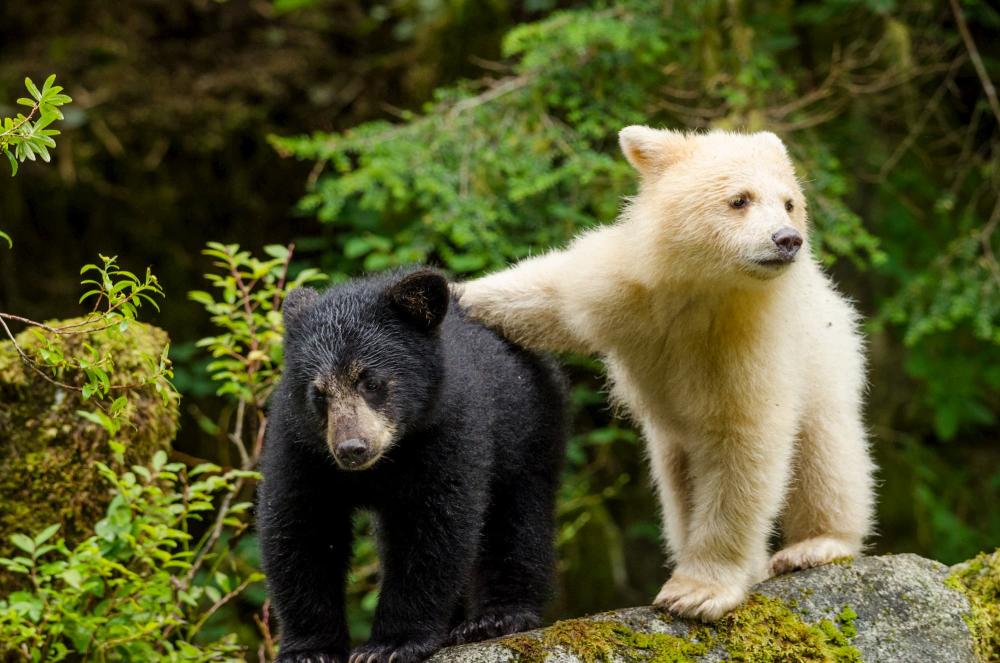 National traveling exhibit "Imaginate" extended its stay at Exploration Place and will run through Sept. 7. Encounter the collision of two worlds − science and art − to spark curiosity, creation and innovation. Dare to design new objects using everyday items. Get your gears turning as you craft kinetic sculptures. Tell tales with your heartbeat, direct stop-motion animation scenes, stretch your wings and fly, plus much more. This exhibit is included with general admission.

"Great Bear Rainforest," a film narrated by actor Ryan Reynolds, also is extended through Sept. 7. It shows on the 60-foot Digital Dome Theater and requires a ticket, though museum admission is not necessary to do the dome. The film introduces you to the people and animals of one of the wildest places left on earth, the Great Bear Rainforest on Canada's remote Pacific coast.

"Bridging Art and Science" is a poster gallery featuring groundbreaking women scientists and their contributions to STEM. It was created in partnership with League of Women Voters Wichita-Metro and is on exhibit through September.

"Sun, Earth, Universe" has returned indefinitely to its home in the Grand Hall at Exploration Place after being on loan to other museums. The exhibit introduces current NASA science research and allows visitors to take off on a journey to investigate the universe.

"Rock U: The Institute of Rock 'N' Roll" is another national traveling exhibit that opens Sept. 26 and will remain on display through Jan. 10, 2021. It'll be hard to not sing along – or play guitar – while exploring music that changed the world, from Elvis Presley to the Beach Boys and the Beatles.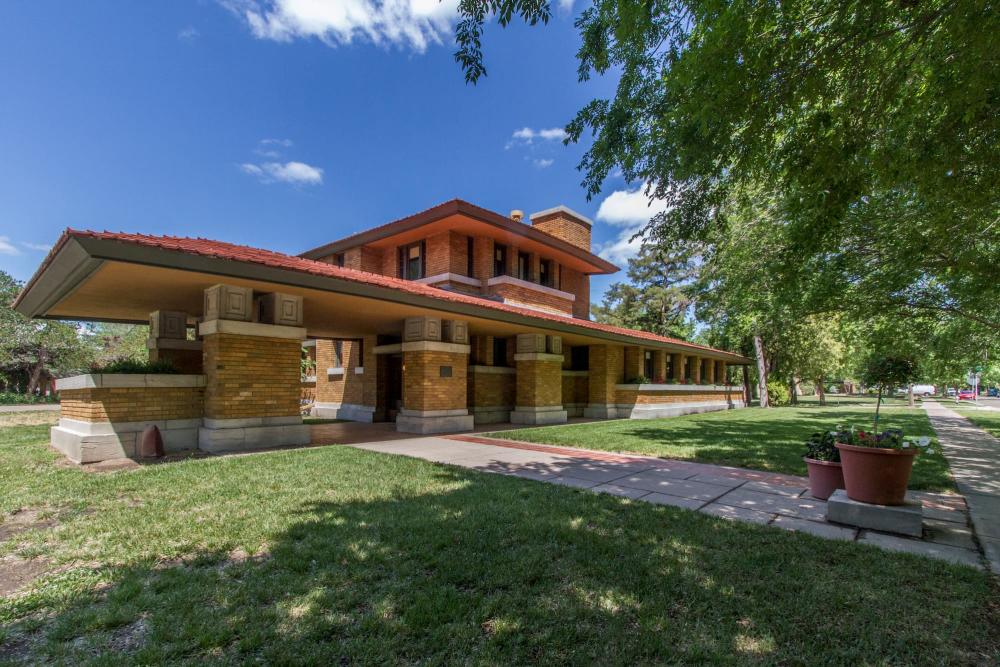 Frank Lloyd Wright's Allen House Museum and Study Center
The Allen House is offering standard and grand tours Wednesday through Saturday. Each tour is limited to four guests and reservations are available at flwrightwichita.org. Groups of up to eight guests from the same household can book a private tour on the days the house is normally open. Call 316-687-1027 to schedule. Also visit the website to see safety precautions being implemented at the house.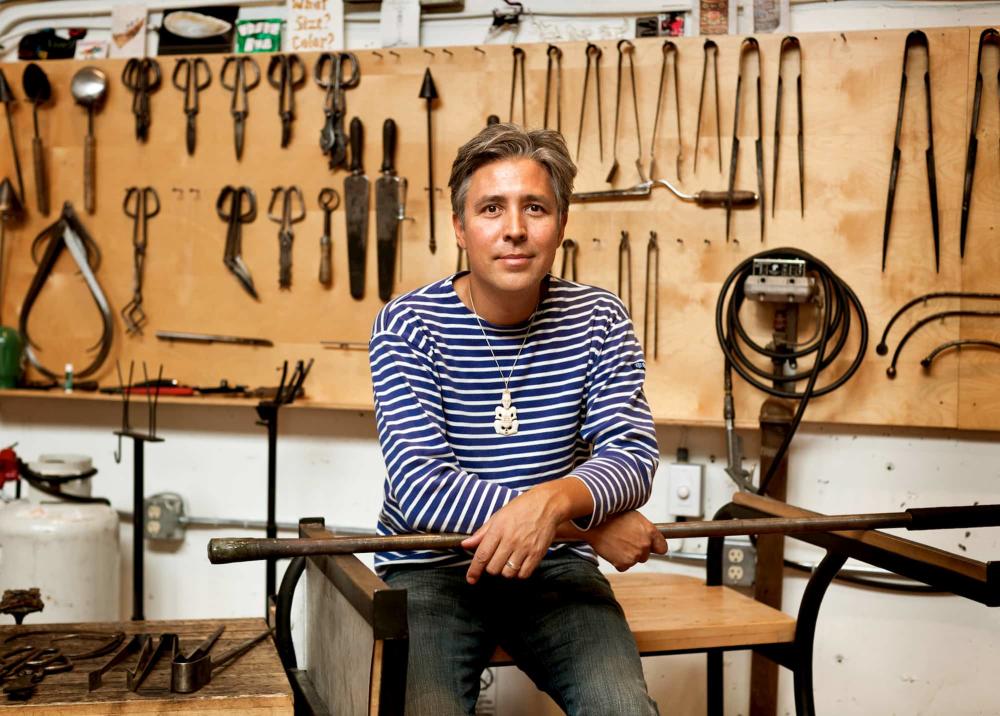 The Wichita Art Museum is open Tuesday through Sunday, and admission is always free on Saturday.
"Preston Singletary: Raven and the Box of Daylight" has been extended through Jan. 17, 2021, in the Louise and S.O. Beren Gallery and the John W. and Mildred Graves Gallery. This exhibition features one of America's premiere glass artists in a dynamic, theatrical gallery experience that combines glass art—more than 50 glass sculptures including a monumental glass canoe, glass paddles and glass river—film projection, sound and storytelling. The artist draws heavily on Native American art and themes in his work.

"Coffee and Cocktails," which debuted last fall has reopened in the Paul Ross Gallery and Scott and Carol Ritchie Gallery. It'll be on display through Sept. 27. This exhibit draws from the collections of the Wichita Art Museum and the Wichita-Sedgwick County Historical Museum to bring together designer clothes and elegant decorative arts objects to explore the fashionable worlds of teatime and cocktail hour in the late 19th and early 20th centuries.

"Frances H. Gearhart: Color Block Prints in Wichita," on display through Feb. 14, 2021, surveys the work of one of the leading color woodcut artists of the early 20th century.

"Art We Love: CityArts Artists' Selections from the Wichita Art Museum Collection" showcases seven artworks from WAM's permanent collection that have not been on public display for some time. The pieces were selected by five local artists, who share how each work connected with or inspired them. This exhibit runs through Aug. 23.

"Telling a Story: Woodblock Prints by Clare Leighton, J.J. Lankes, and Herschel Logan," through Nov. 1, shares works by three early 20th-century masters of woodblock printmaking. The exhibition is guest curated by Barbara Thompson, granddaughter of Prairie Print Maker founder C.A. Seward.

"A Tale of Two Women: Louise Caldwell Murdock and Elizabeth Navas" opens Aug. 29 and is on display through Feb. 28, 2021. The exhibition celebrates the two female visionaries responsible for the formation of the Wichita Art Museum. In 1915, Murdock made it her mission to ensure that her hometown would have an art museum, donating her family fortune to the purchase of a "significant collection" of American art. Murdock entrusted Elizabeth Navas, her friend and professional colleague, with the task of assembling the art collection. Together, the two women made an unsurpassable impact on Wichita and the surrounding region that continues today. Commemorating WAM's 85th anniversary and the 100th anniversary of women's right to vote, the exhibition combines photographs, objects belonging to Murdock and Navas and key Murdock Collection paintings.

"Foot in the Door: Wichita Artists Make Their Mark" opens Oct.10 and features local artists of all skill levels who registered to be part of the 1,032 spots available. Organized in a large grid in the Ross/ Ritchie galleries, the 12-inch by 12-inch artworks were accepted on a first come, first serve basis should span paintings and prints to drawings and reliefs.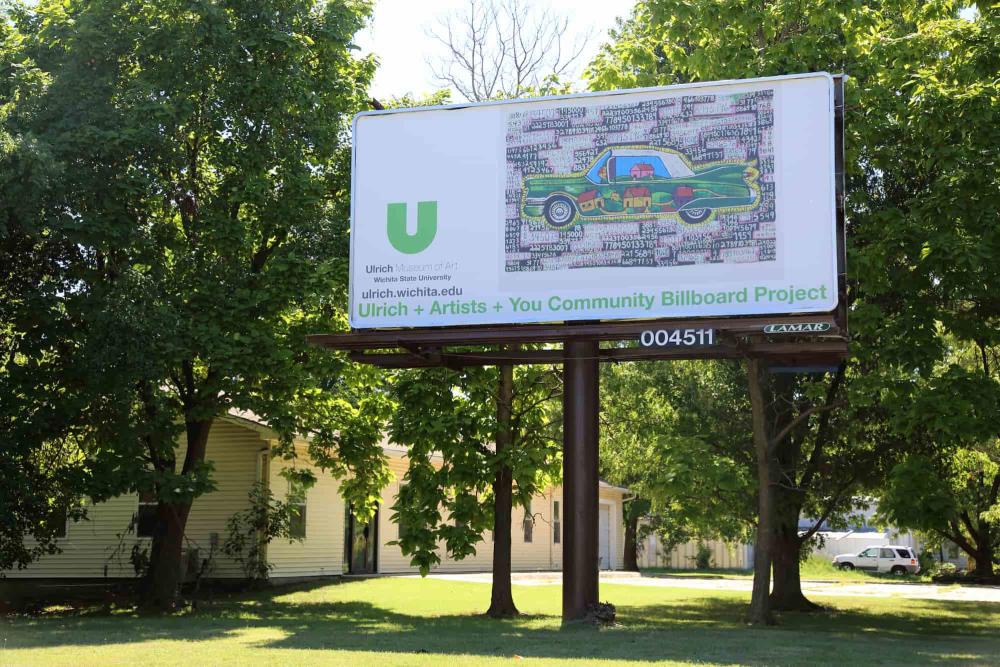 Luis Azaceta's "Lotto: The American Dream." Image courtesy of the Ulrich Museum of Art
Ulrich Museum of Art at Wichita State University
The galleries at the Ulrich will remain closed to the public until 2021, however there are still ways to enjoy this free museum on the campus of Wichita State University.
"10 X 10: Ten Women/Ten Prints" is an online-only exhibition that presents the portfolio published by the Berkeley Art Center in 1995 to commemorate that year's International Women's Day and the 75th anniversary of the adoption of the 19th amendment giving women in the U.S. the right to vote (hitting the 100th anniversary milestone in 2020). Each of the portfolio's ten prints was created by a different artist. All are women, and as a group, they represent the racial and ethnic diversity of the United States. The portfolio was given to the Ulrich in 1996 by WSU's Center for Women's Studies, allowing the museum to continue to participate in larger national conversations about the role of feminism and women's political and social concerns in our culture.

"Alice Aycock in the Studio" can be seen through Nov. 29 in the museum's Grafly Gallery by appointment only. Call 316-978-3664 to schedule. The exhibition is a collection of drawings and photographs illuminating the sculptor's career-long fascinations with capturing the movements of a world in ever-changing motion, understanding the relationship between order and chaos, and identifying the forms, patterns and metaphors that span nature and technology alike. The timing coincides with the Aug. 4 installation of Aycock's large-scale outdoor sculpture Twister Grande (tall) as the 81st work in the Martin H. Bush Outdoor Sculpture Collection.

"Ulrich + Artists + You Community Billboard Project" is an effort to bring the Ulrich to the community while the museum's galleries are closed. From July through November, 28 works from the Ulrich collection will appear on 20 billboards throughout Wichita. The works chosen evoke themes of heroism and leadership, identity and family, politics and religion, and the precious routines of everyday life.
Check out more Wichita area museums and galleries.