Many of us enjoy getting outside and taking in fresh air while traveling, and Wichita is a nature lover's dream with plenty of opportunities for travelers to explore the outdoors.
The Heart of the Country offers something for everyone – from peaceful hiking through nature to paddling on the Arkansas River in downtown Wichita. And if you like a cold pint and a satisfying meal after a long day of adventure, unique breweries and eateries are around every corner of the city.
But where do you start? We put together a list of popular outdoor adventures. Pick one – or all of them – and start planning your next trip to Wichita.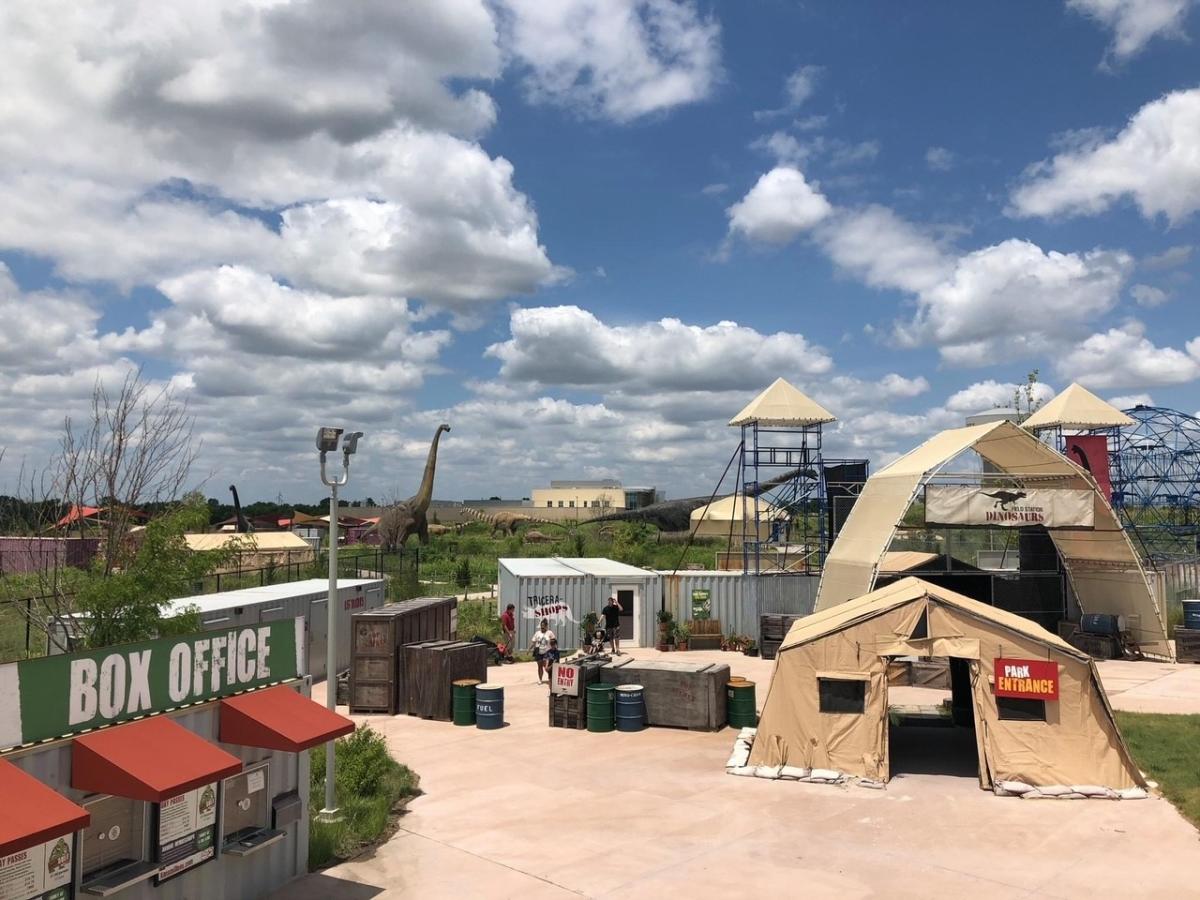 Outdoor Attractions
Wichita is home to many outdoor attractions, from outdoor family fun venues to sports and recreation and parks and wildlife experiences! Visitor favorites include: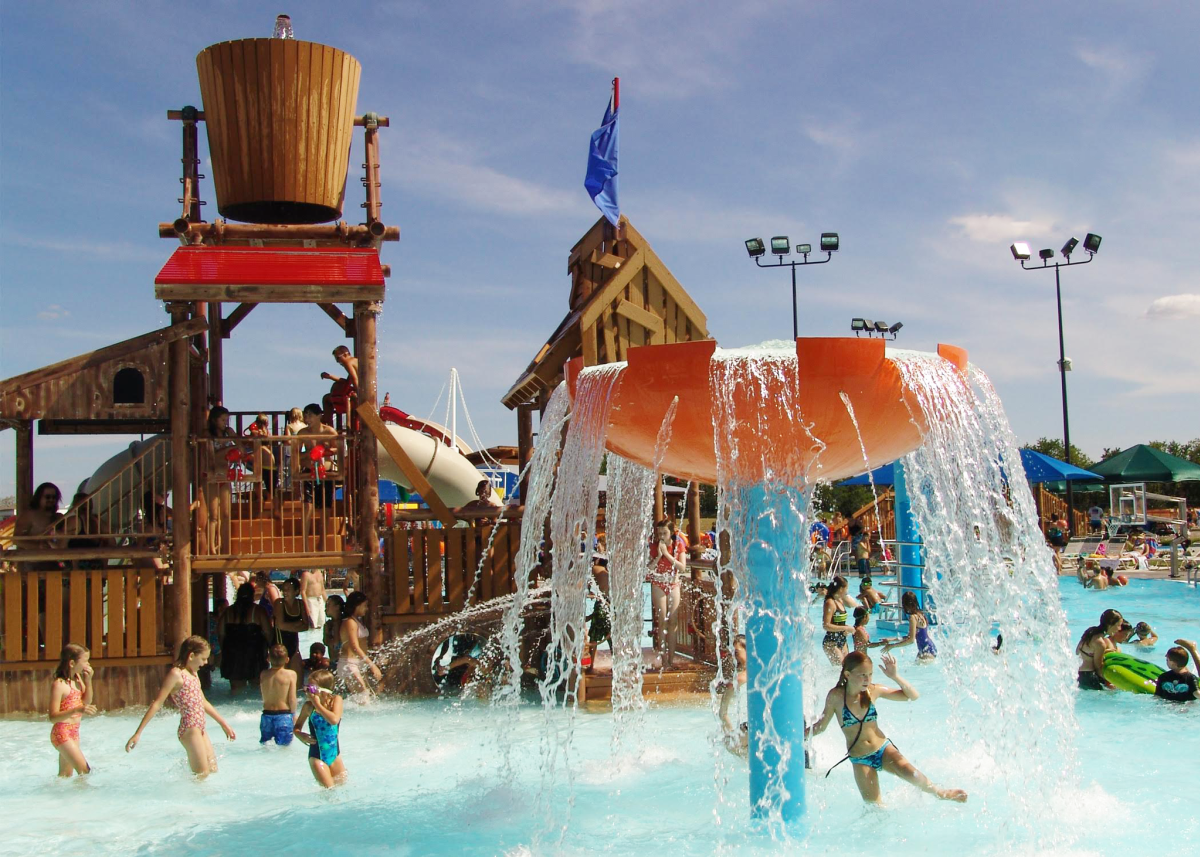 Water Attractions
Bring your family and friends to spend a day splashing, soaking, sliding and sunning yourself at Rock River Rapids, a full-service water park in nearby Derby. The park features six waterslides, a lap pool as well as an area with diving boards, a 600-foot lazy river, a zero-depth pool, play structures, aqua climbing walls and a treehouse-themed spray-ground.
Splash Aqua Park is located on a 27-acre lake and features inflatable slides, runways, jumping bags, trampolines and extreme fun.
Tanganyika Wildlife Park is known for immersive experiences that deepen your connection to rare and endangered animals, but this unique park also features a modern, 5,000-square-foot splash park – complete with animal-themed aquatic features including three slides, water buckets, climbing structures, waterfalls, a giant spraying giraffe and other sprayers.
Three locations of the YMCA of Greater Wichita (North, Northwest and South) have outdoor water parks offering group fitness classes, open swim and play on the pool features. Each water park is different and can include slides, wave pools, lazy rivers, spray grounds, body slides, climbing walls and more. The YMCA is membership based; if you're visiting from out of town, you can purchase a day pass for $10 per person or $25 per family that gives full access to classes and facilities.
Wichita has six public pools throughout the city, which will open for the 2023 season on Memorial Day. The city also has 10-plus interactive fountains that are open to the public (no pets) and do not charge an admission fee.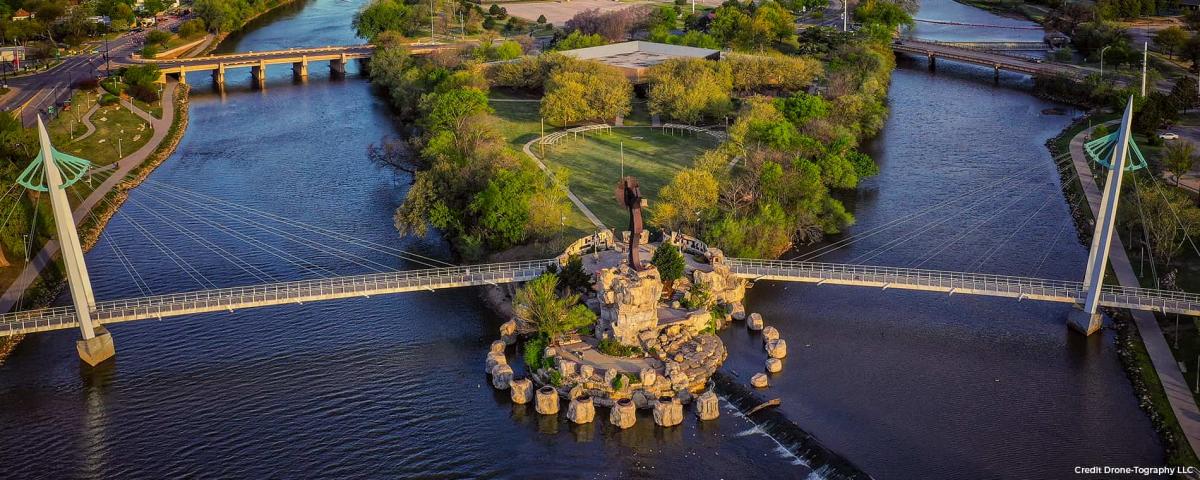 The Keeper of the Plains
The Keeper of the Plains is a must-explore area in Wichita. One of the most iconic images in the state, the Keeper of the Plains stands at the confluence of the Big and Little Arkansas rivers. This 44-foot, 5-ton weathered steel sculpture sits atop a 30-foot pedestal overlooking the city. Don't miss the nightly Ring of Fire when the firepots surrounding the Keeper are lit for 15 minutes (starting at 9 p.m. during spring and summer months, weather permitting).
Surrounding the Keeper is a plaza with exhibits that depict the Plains Indians' way of life. Access to the plaza area is by two bow-and-arrow-inspired cable-stay bridges or through the Mid-America All-Indian Museum during the day. The entire area is wheelchair accessible.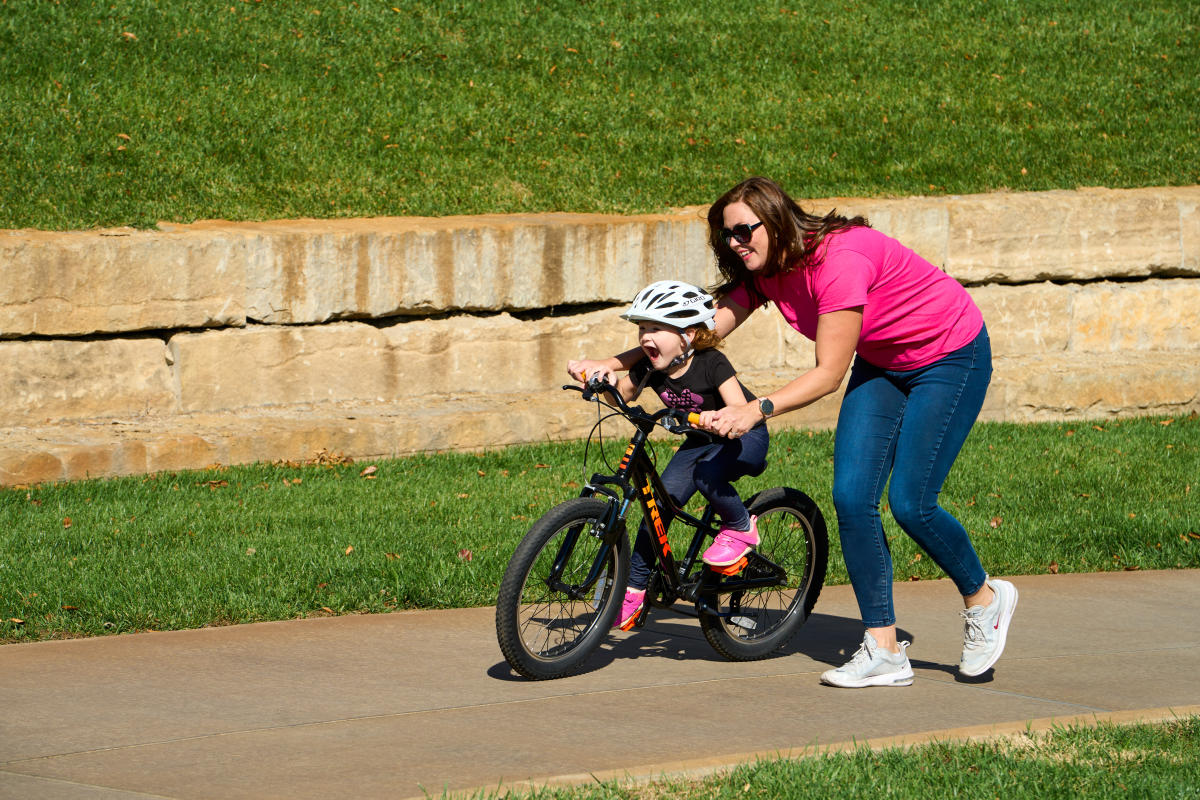 Walk and Ride 
Wichita offers a variety of ways to enjoy the outdoors, including trails, campsites and 140-plus parks and greenways covering more than 5,000 acres. Bike Walk Wichita has many resources for walking and biking the city. You can download the free Bike Walk Wichita app to access its collection of self-guided walks and rides, complete with points of interest and historical information to enjoy as you explore. The Wichita Public Library also offers the PocketSights app, which allows users to explore Wichita's history with the Wichita History Walk.
If you don't have your own wheels, try Wichita's bike-sharing program, Bike Share ICT, which offers more than 200 bicycles at 40 stations across the city, or a rental from Boats & Bikes. Wichita also has electric scooter rentals through Bird or VeoRide.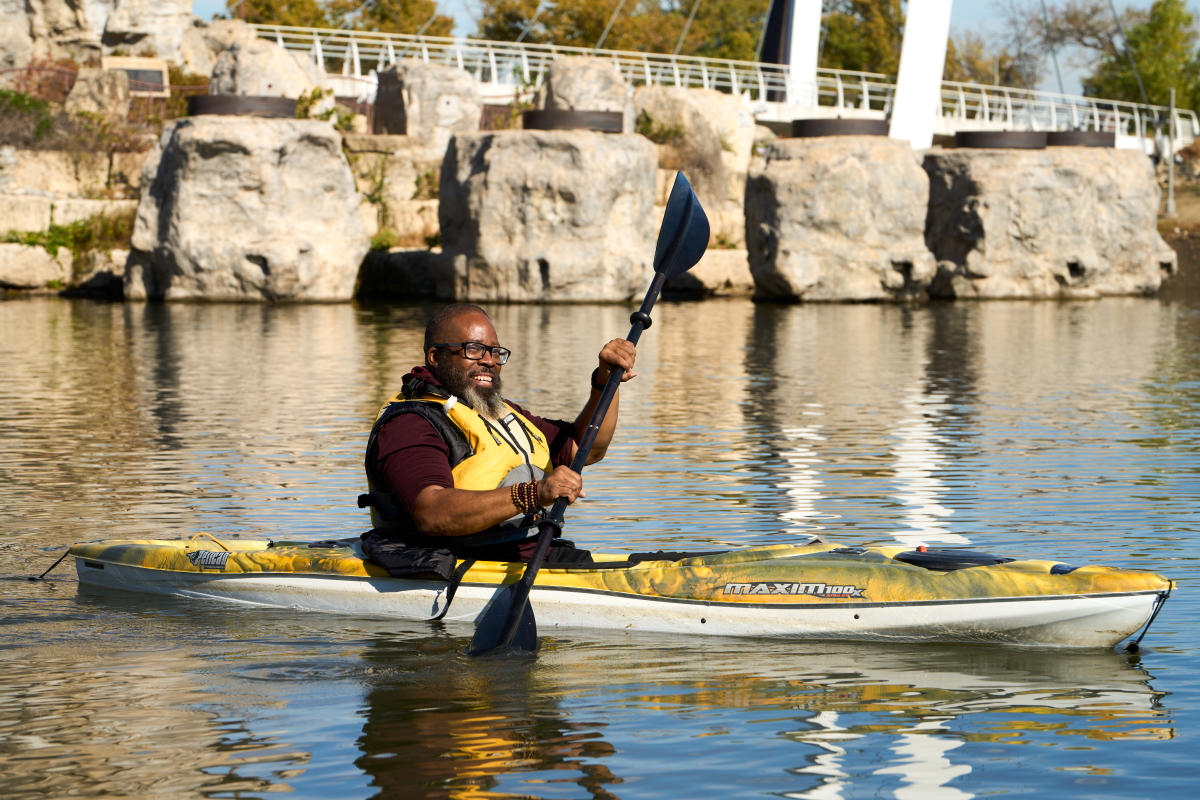 Kayaking and SUP
Boats & Bikes, located at the dock near River Vista Apartments, offers season passes and hourly rentals for kayaking and other water activities such as pedal boats and stand-up paddle boards (SUP) from May through September. From their dock, it's easy to make your way to the Keeper of the Plains for an unforgettable view.
Wichita Park & Recreation also offers fun kayaking options through special tours and self-service rentals. Check their website for operating hours at O.J. Watson Park. For the self-service rentals, simply scan the QR code on the cage to reserve and pay for a kayak rental for a specific amount of time at that location. Stations are available at OJ Watson Park and two locations on the Arkansas River at the Ralph Wulz Riverside Tennis Center and near the Kellogg Drive bridge. Find pricing and more details here.
Remember always check the river status here before you head out.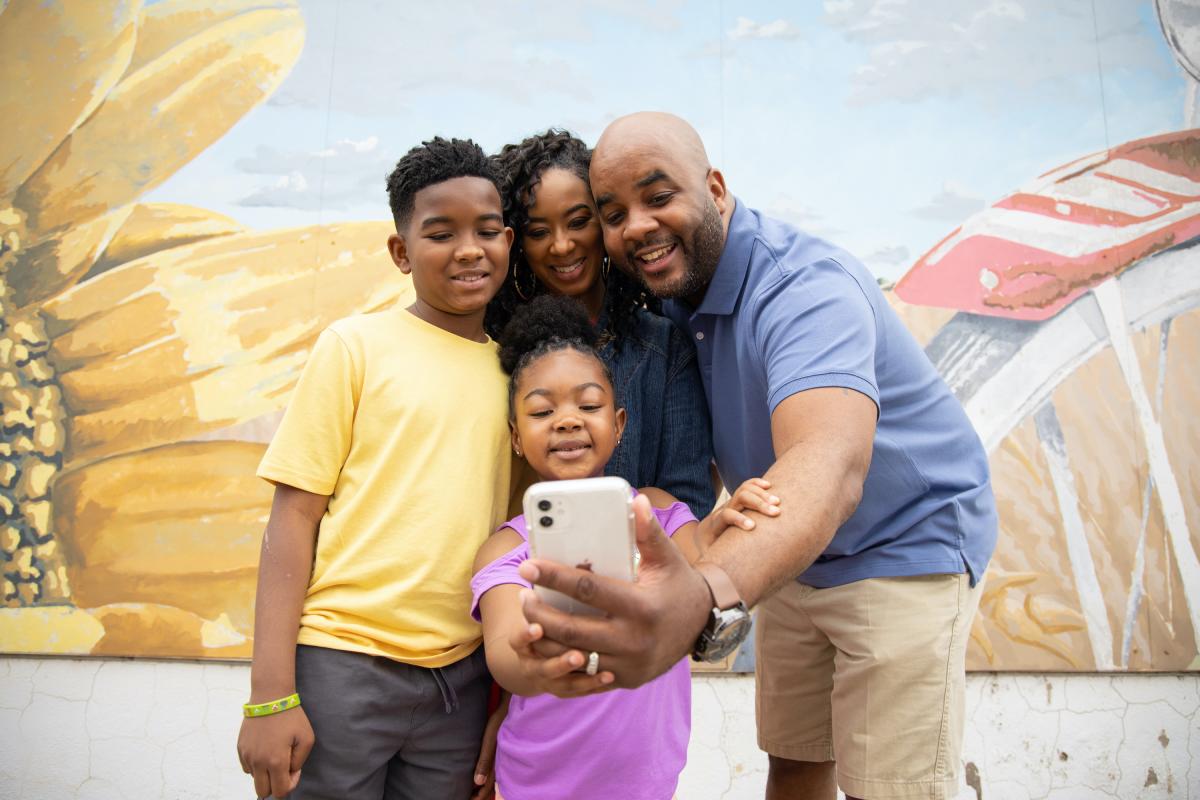 Self-guided Mural Tours
Explore our gallery of some of the most photogenic murals around Wichita, and visit your favorites with your own tour using this map of more than 100 murals that includes the mosaic mural "Personnages Oiseaux" by Joan Miró.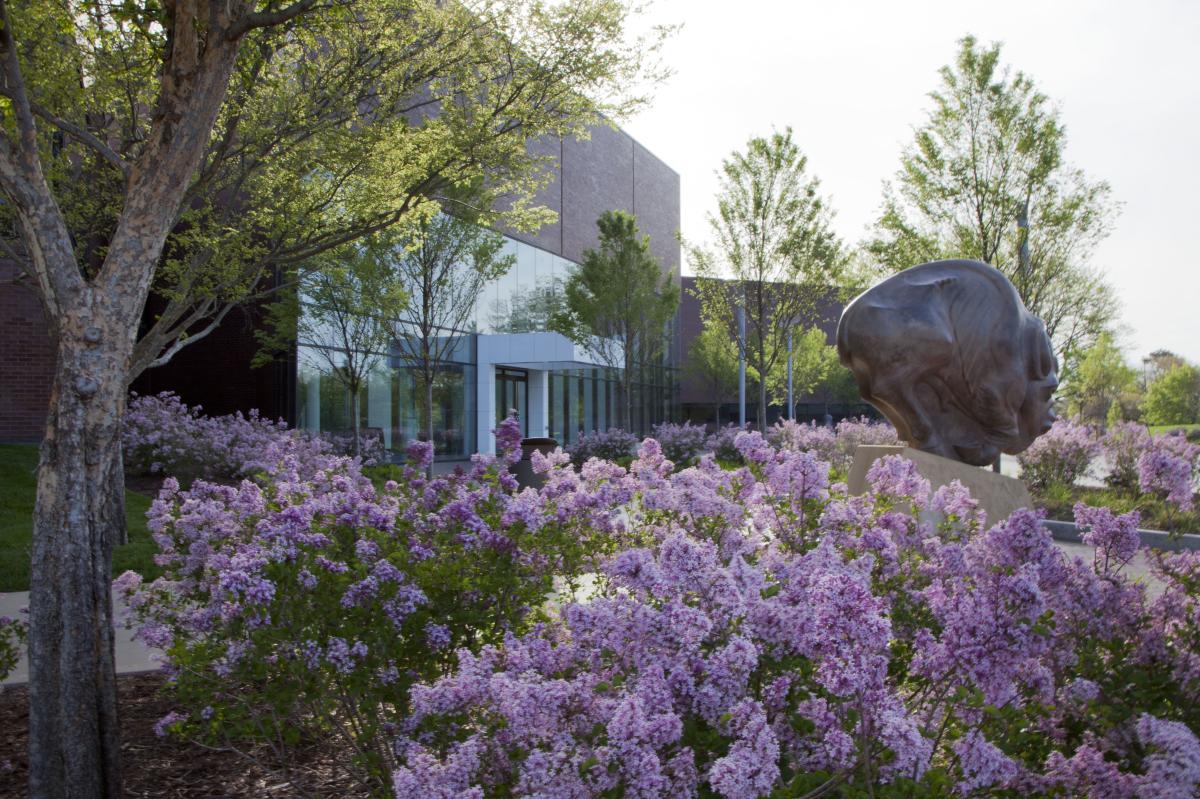 Public Art Installations
You can also explore Wichita's art scene by taking a tour of public art in Wichita. In a four-block area in the heart of downtown Wichita, you'll find a collection of 31 lifelike bronze sculptures by Washington artist Georgia Gerber. They range from animals to a street musician to a woman and boy pointing up at a building. Other unique public art to view in Wichita includes the many Keepers on Parade, Alley Doors, the Art Garden at the Wichita Art Museum and the more than 80-piece Martin H. Bush Outdoor Sculpture Collection on the campus of Wichita State University.

Kansas State Parks
Additionally, fishing lakes and wildlife areas at Kansas state parks are open to the public, including campgrounds and boat ramps. With 28 state parks, there is an endless amount of outdoor adventure. Cheney State Park and El Dorado State Park are the closest to Wichita.