It's the end of the month and Wichita-based photographer Darrin Hackney is here to recap April. Darrin often partners with Visit Wichita and we put his photography skills to good use as he highlights the month of April's fun national and international holidays. No matter where you see Darrin, he'll most likely be repping Wichita and the state of Kansas (as seen above).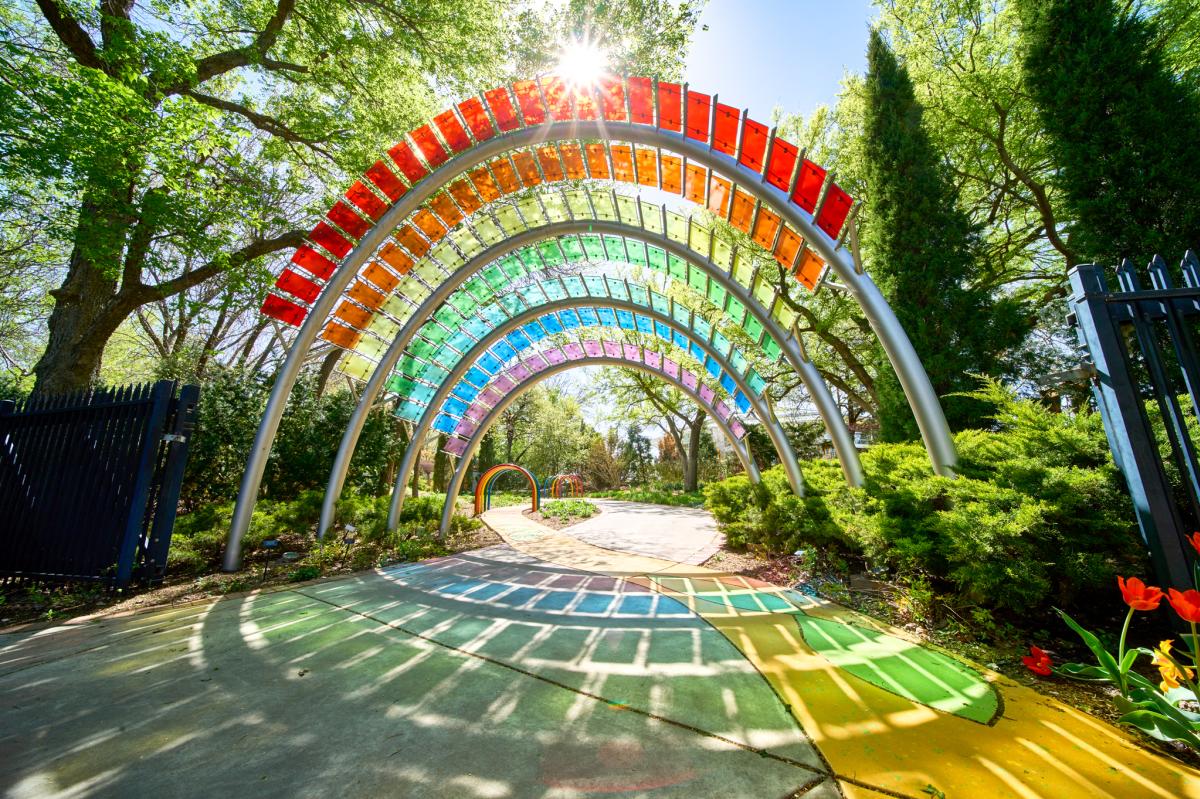 April 3: National Find a Rainbow Day
I love shooting at Botanica for any event and it's the only place you're guaranteed to find a rainbow.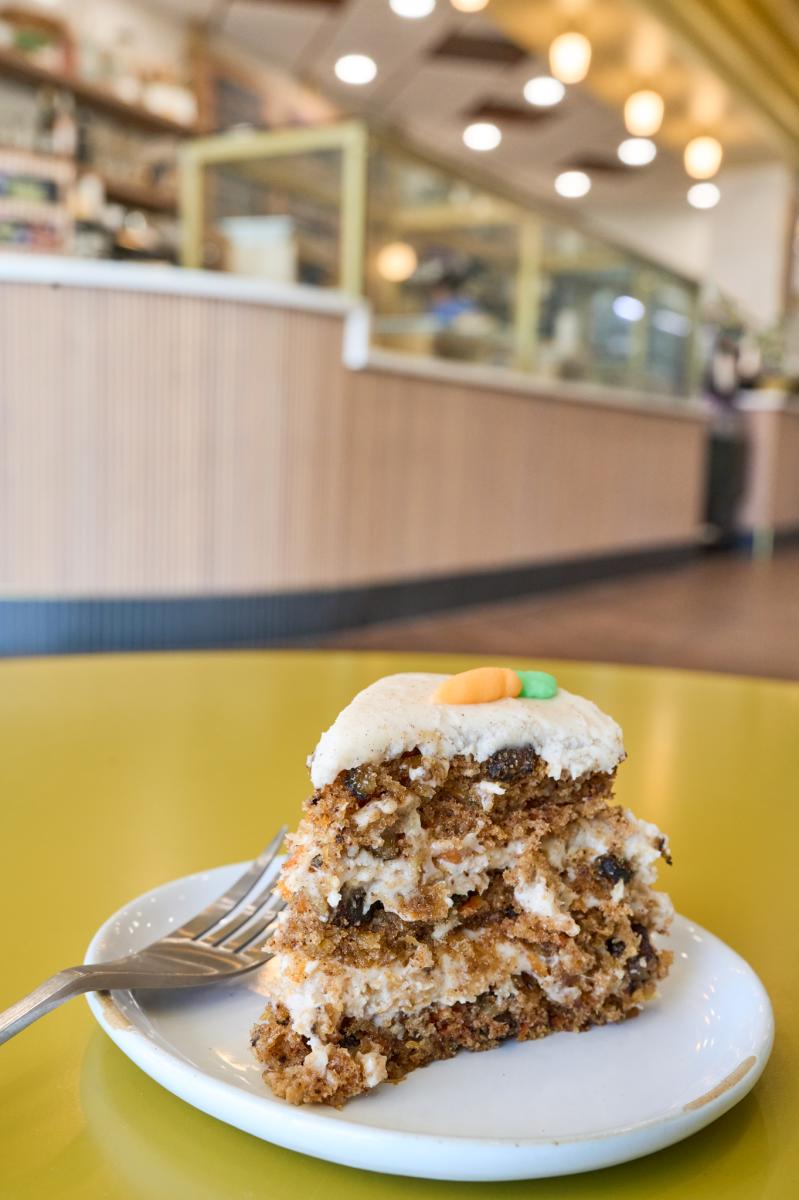 April 4: International Carrot Day
I took this photo at Bakesale Treat Parlor at Bradley Fair.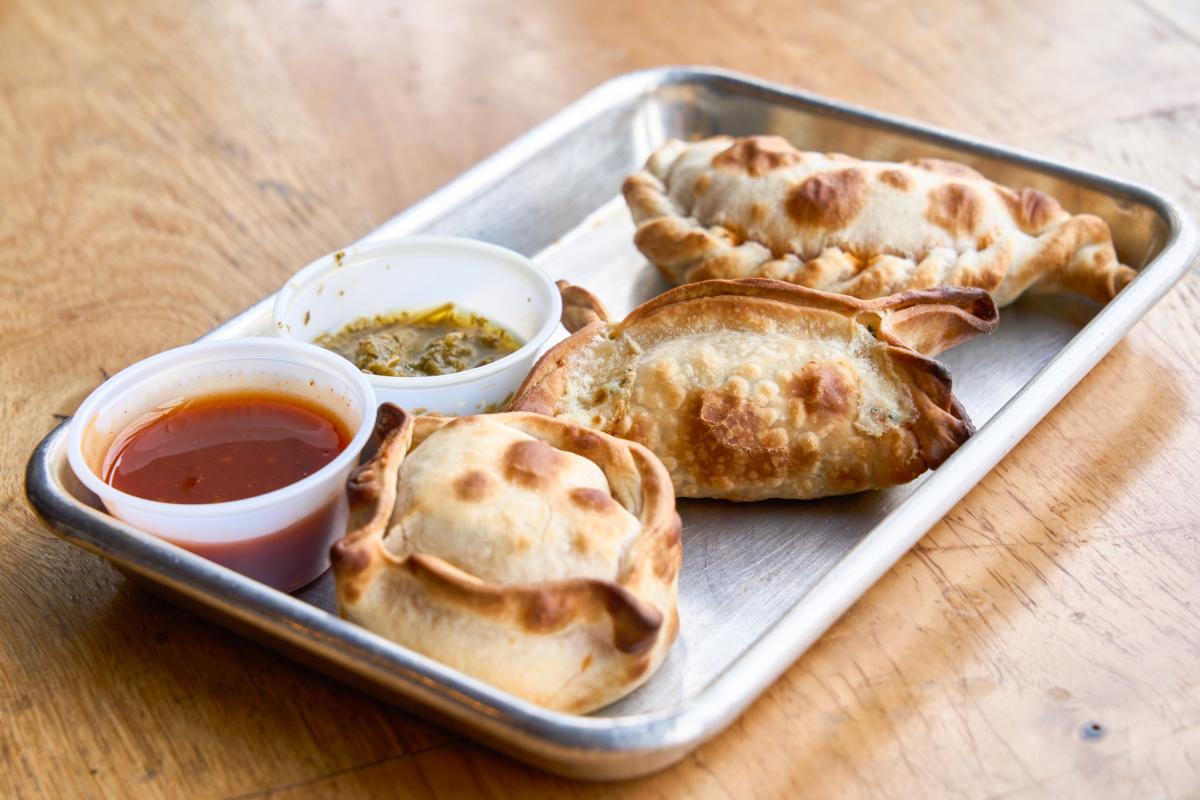 April 8: National Empanada Day
I stopped in Argentina's Empanadas. I had the Buffalo Chicken, Spinach Artichoke Chicken, and the Messy Chicken (from front to back).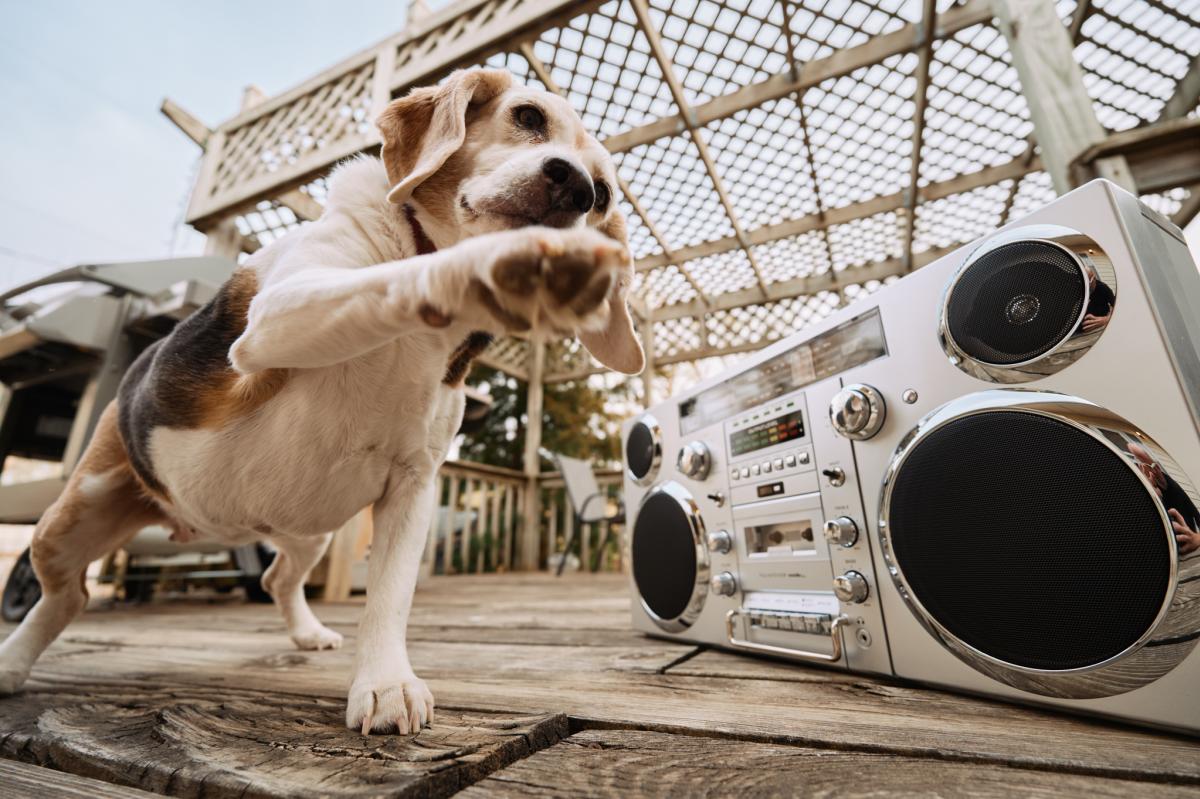 April 11: National Pet Day
I love capturing fun photos of my pet Beagle, Lucie. In this photo, she's posing with a brand new Jam Box I've wanted since high school. She's dropping the mic like she's in a Beastie Boys video.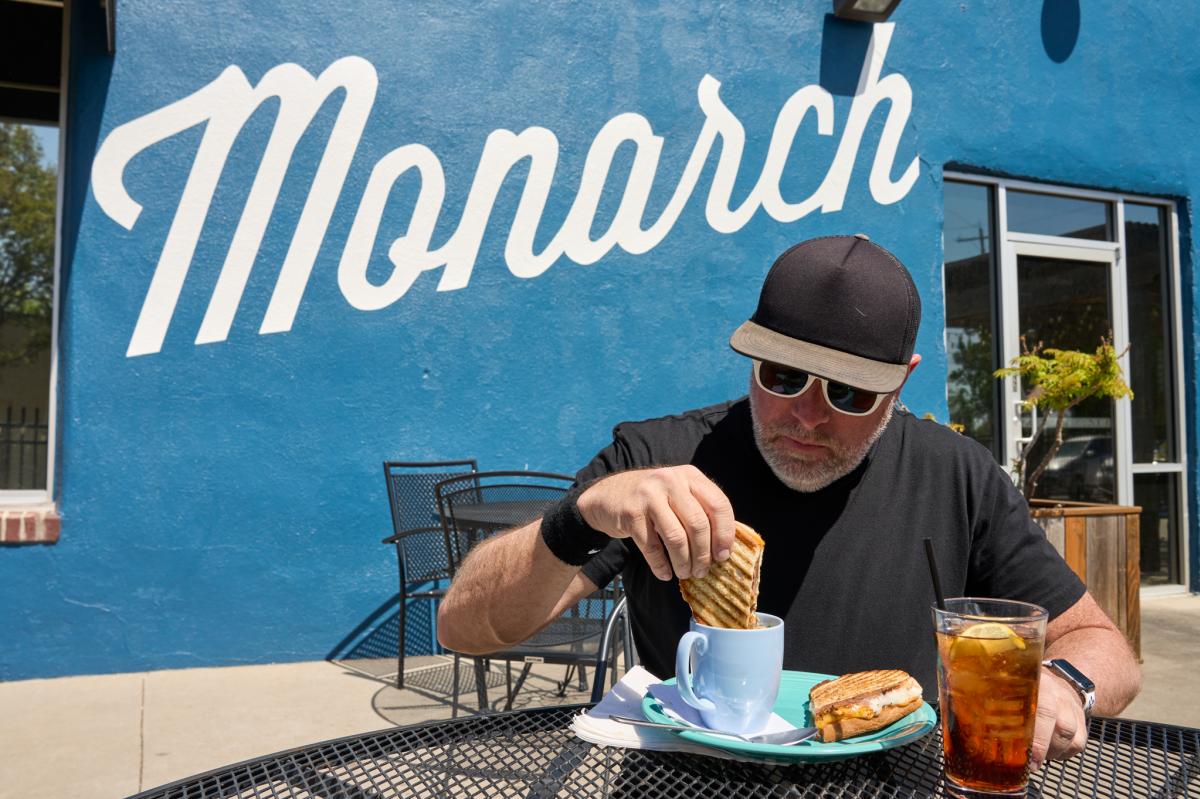 April 13: National Make Lunch Count Day
My go-to lunch item at The Monarch is the Gold Rush Grilled Cheese with smoked pulled pork and cream cheese. My favorite side – when in season – is the soup of the day. Bonus if I go on a Friday and it's the famous chili.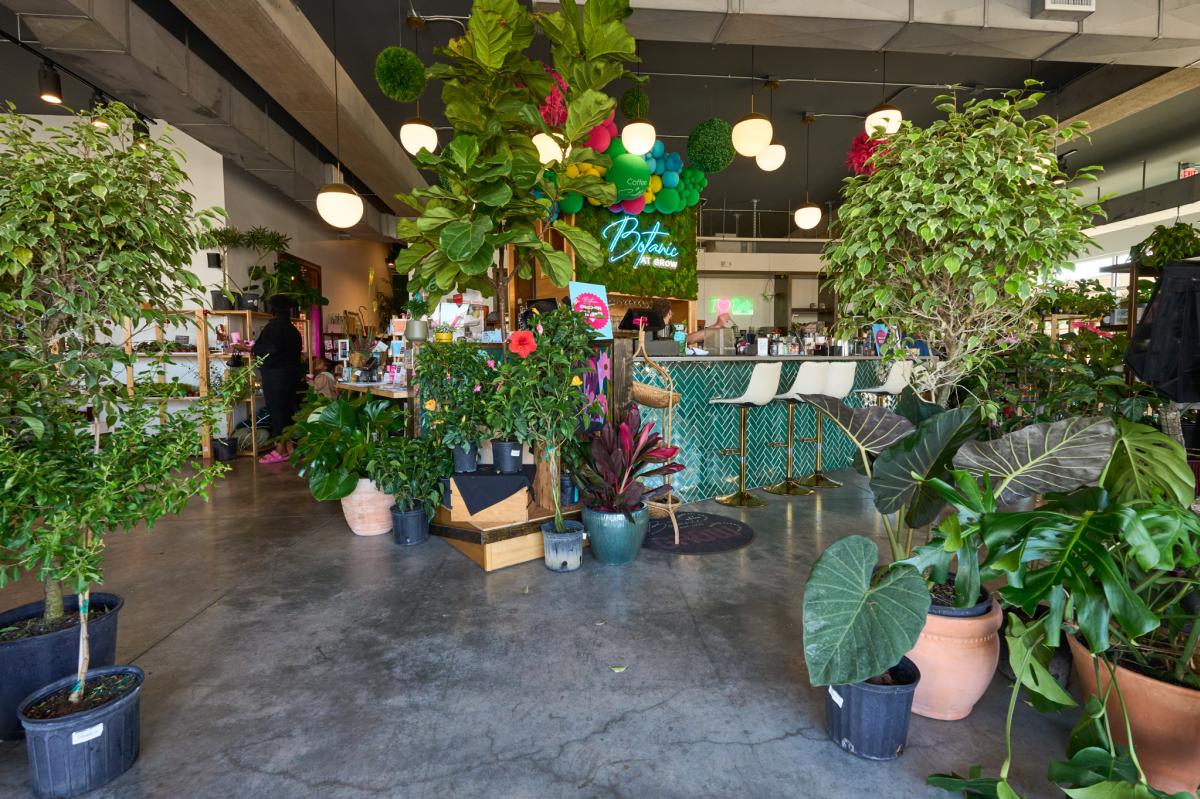 April 13: International Plant Appreciation Day 
When I need a plant to spice up my home or a new home for one of my plants, GROW Giesen Plant Shop has some of the most creative pots in the city.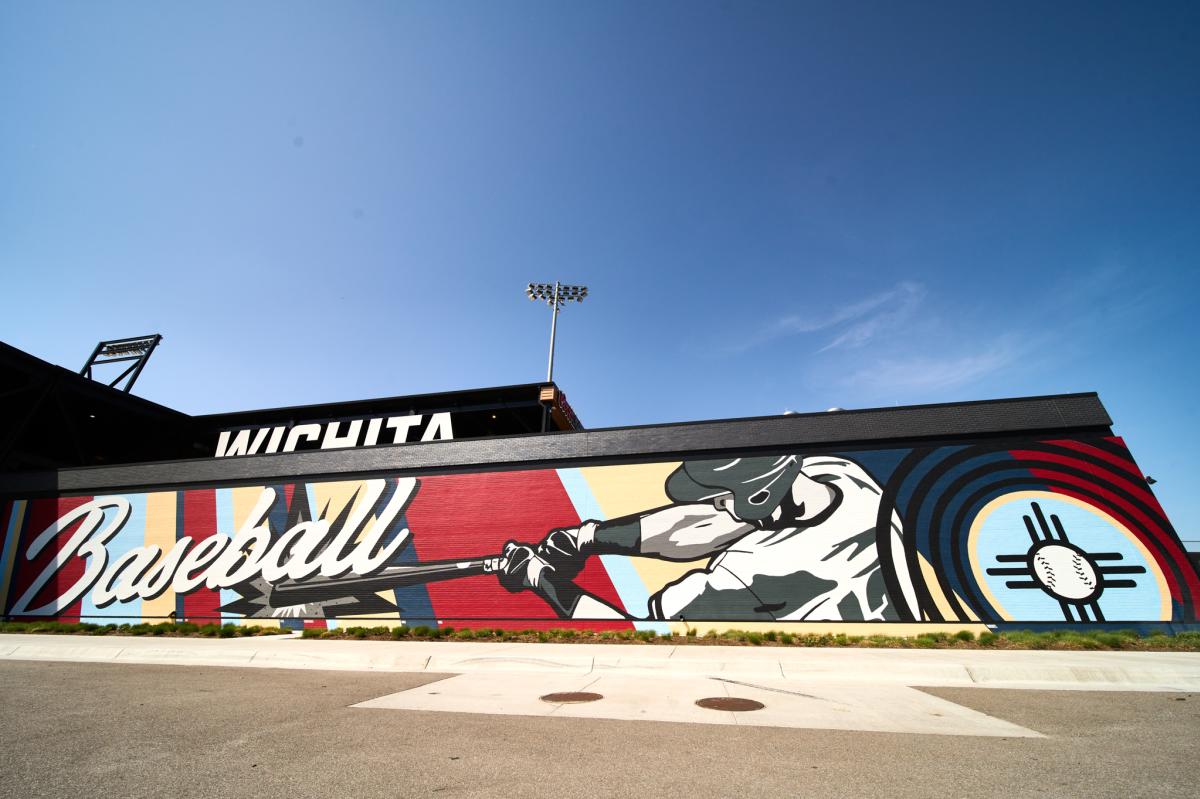 April 15: World Art Day
I love the Mural, created by Brickmob, at Riverfront Stadium, where the Wichita Wind Surge baseball team plays. I love the size and how colorful it is. The bonus is the Wichita sign above the Mural, making great tourist photos.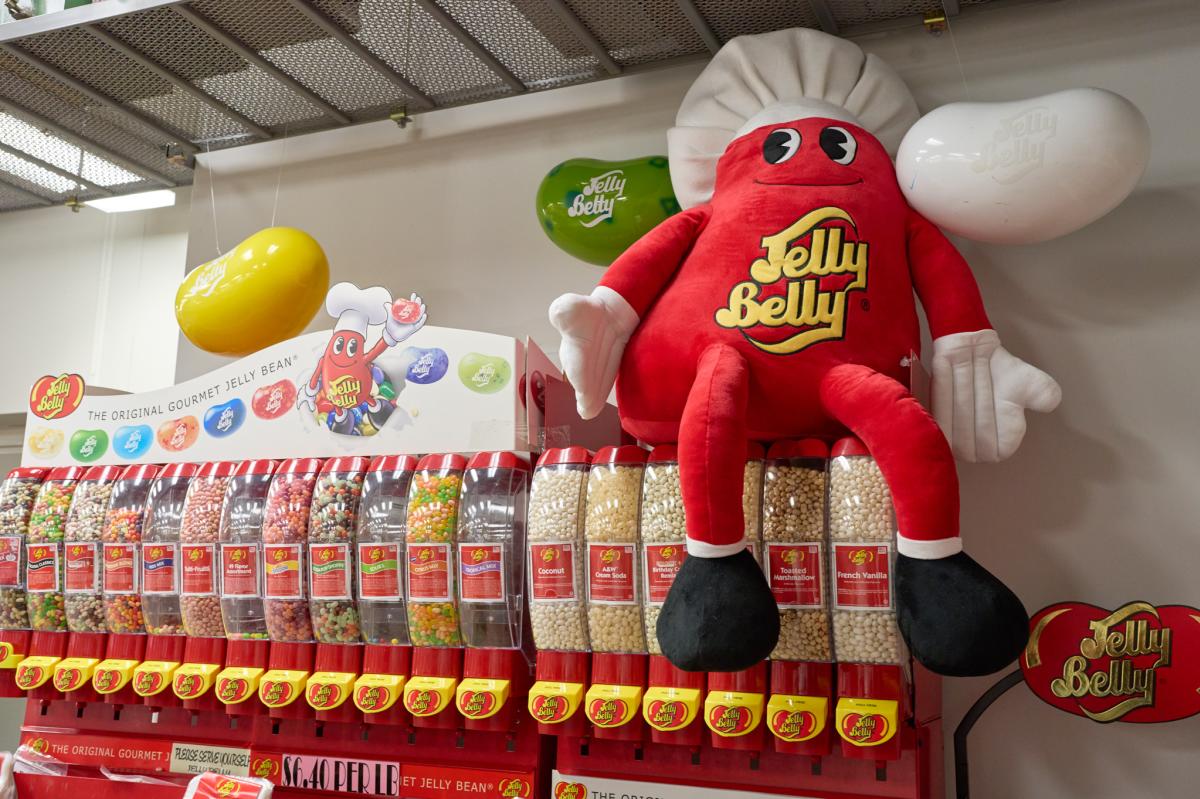 April 22: National Jelly Bean Day 
One of the best places to satisfy my sweet tooth is Nifty Nut House and it's a Wichita favorite.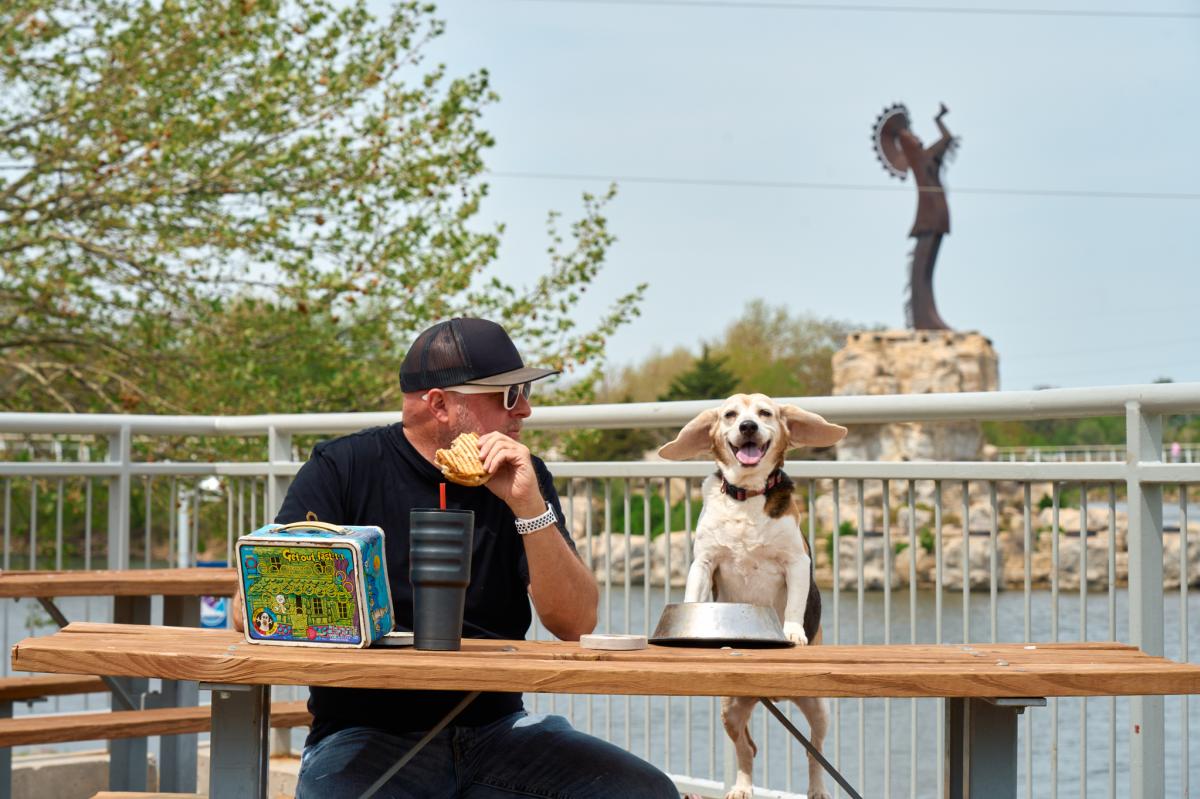 April 23: National Picnic Day
I'm having a picnic with my Beagle, Miss Lucie, along the river by the Keeper of the Plains statue. The picnic tables there are an excellent spot for people-watching.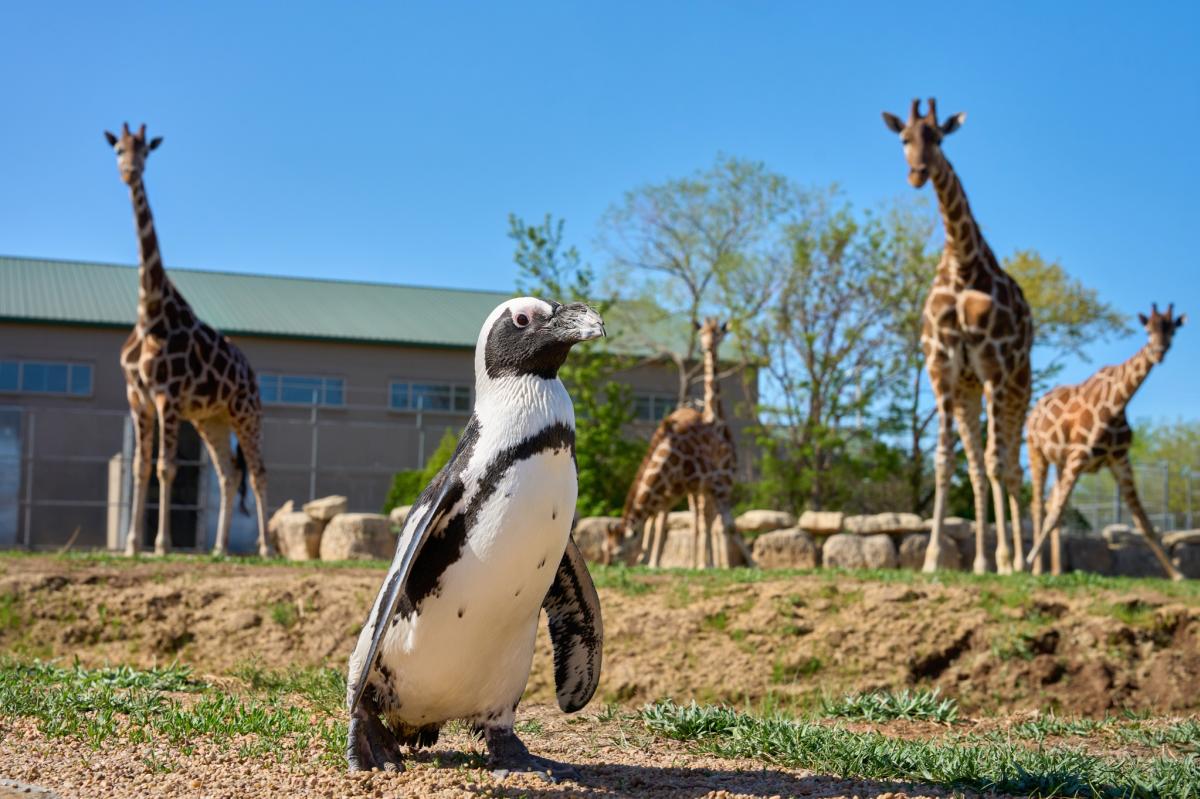 April 25: World Penguin Day
I trekked to Tanganyika Wildlife Park for a fun photo with a penguin. I loved how the giraffes showed up to photobomb the penguin's photo.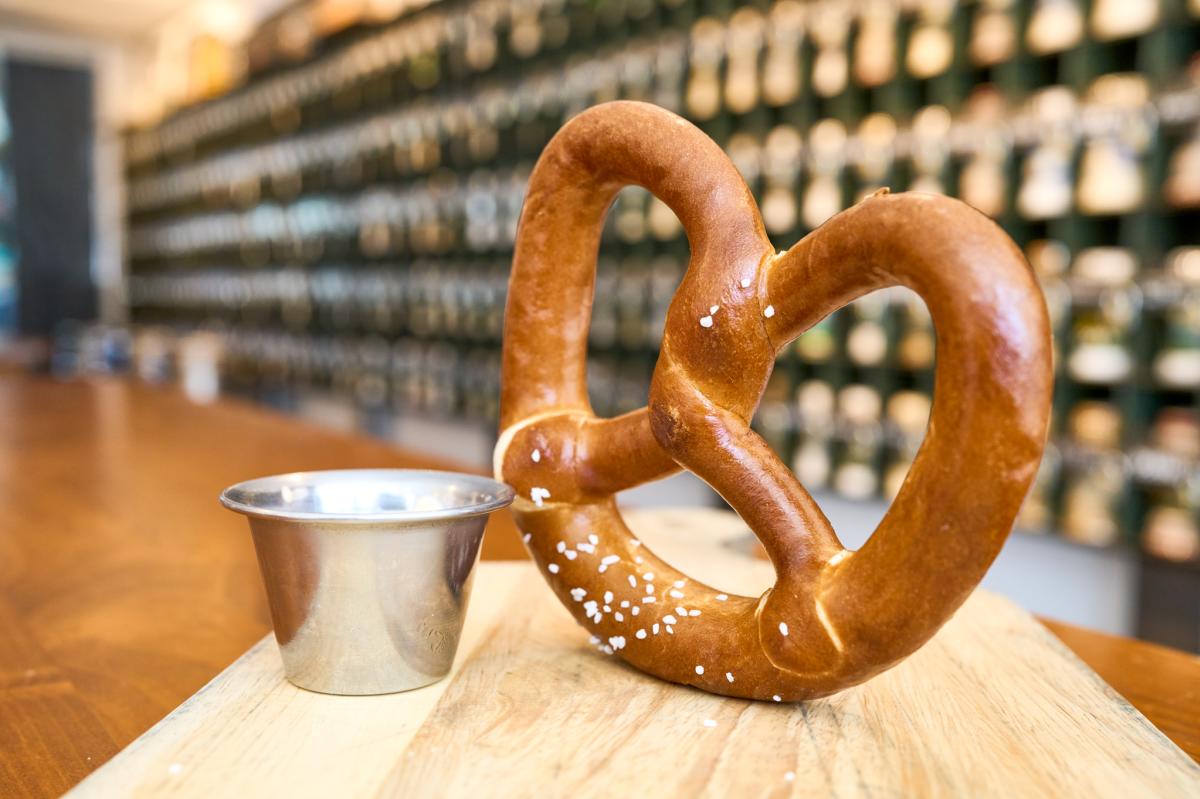 April 26: National Pretzel Day
I went to Prost to have a pretzel. The pretzels are served warm with two dipping sauces: creamy garlic & onion and mustard.
Darrin Hackney is a Wichita-based photographer who often explores local attractions, events and restaurants in the hopes of finding the best photo possible. Darrin helps his clients feel more comfortable with a light and fun atmosphere, taking what can be an extremely stressful event to a fun collaborative session. Learn more about Darrin and view more of his photography in our Wichita's top photography spots blog.