Wichita's entrepreneurial spirit thrives in a vibrant community of Black-owned businesses. There are four can't-miss shopping experiences that you need to try when you visit. Couple that with attractions, restaurants and nightlife, and you most certainly have a fun weekend excursion that you won't soon forget.

Simply Sangria: Sip and Savor Flavorful Delights
Simply Sangria, located at the intersection of 2nd and Cleveland Avenue, is a delightful store known for its signature sangria. From Tuesday to Friday, between 11 a.m. and 2 p.m., they offer an enjoyable lunch featuring summer sangrias. The space also can be rented out for parties and other events. You can also find them at the Old Town Farm & Art Market in downtown on Saturdays. The journey began a decade ago when the owner, Brian Miller, sampled a blackberry sangria during a trip out of town. Its remarkable flavor inspired him to create his own version, leading to the creation of Simply Sangria, which has become a beloved spot for many. You can find out more about them by visiting their website Simply Sangria or give them a like on their Facebook page.
Jewel Angels: Embrace Fashion and Empowerment
Jewel Angels, located at 3236 E. Douglas Avenue, is more than a boutique - it's a beacon of fashion and empowerment. Founded by Jackie McGilbray, the store aims to help women "unleash your divine radiance." The store offers a range of apparel - from clothing to jewelry, handbags to hats and other rare accessories, ensuring there's something for every fashion-forward individual. Jewel Angels is committed to celebrating individuality through fashion. With fresh styles arriving weekly, an amazing weekly fashion show and the help of her amazing team working the storefront, the Jewel Angels team is helping customers express their unique personalities all over the city. The store is open Monday to Friday from 10 a.m. to 5 p.m. and Saturday from 10 a.m. to 3 p.m. Can't visit? Shop online at Jewel Angels, or connect with them on their Facebook page.
Boutique 5: For All Your Organizational Needs and Petite Gifts
Boutique 5, a petite store in Gallery Alley at 612 E. Douglas Ave, Suite 200, if perfect for finding binders planners, markers and other organization items. Owner Alexus Scott is passionate about guiding young people and supporting small businesses, which led her to establish this boutique. It's a testament to her commitment to empowering the community. They have everything to help you stay organized, with a selection of small gifts perfect for any occasion. To explore their offerings or get in touch, visit their website, Boutique 5 Stationery & Petite Gifts. You can also connect with them and join their online community by liking their page on Facebook.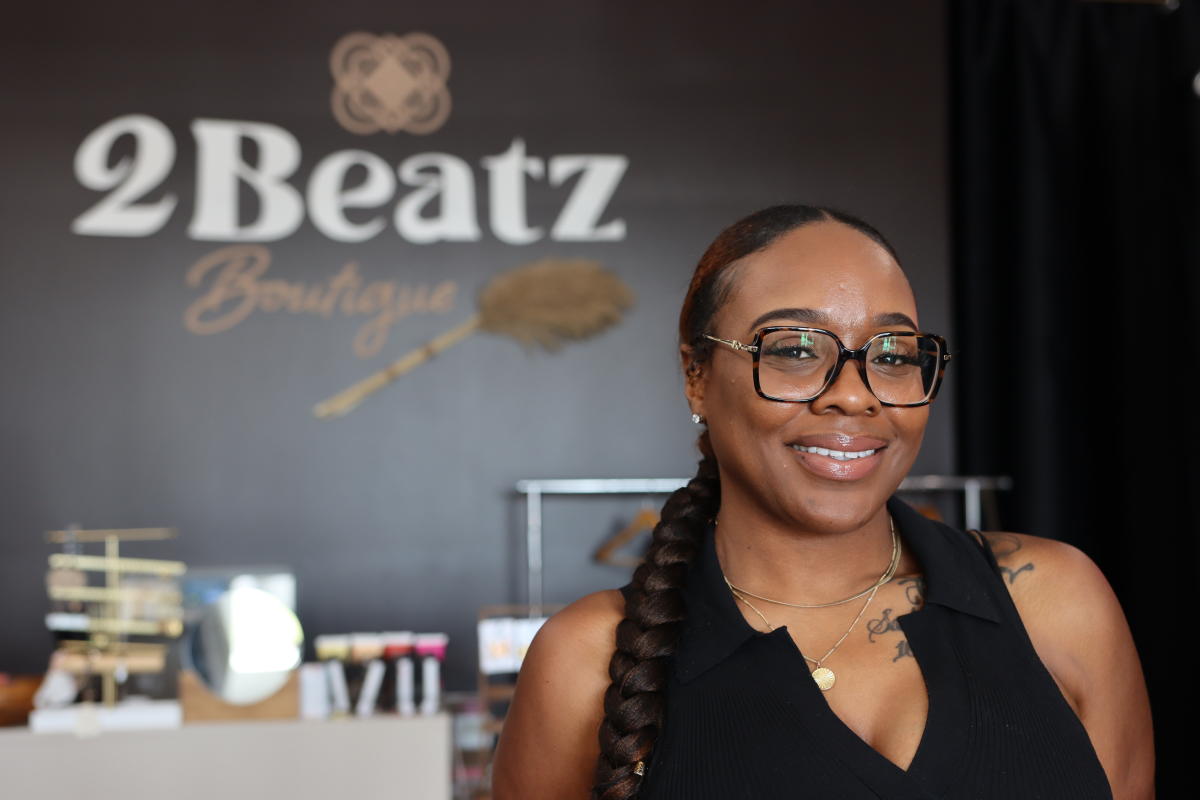 2 Beatz Boutique: Market Street's Best-Kept Secret
In April 2023, 2 Beatz Boutique celebrated its grand opening downtown. Located at 320 S. Market Street, Suite 110, 2 Beatz Boutique is your go-to destination for fashion needs. The boutique offers a wide array of dresses and jumpsuits in various colors. The store operates Wednesday to Friday, 10 a.m. to 6 p.m. and Saturday, 11 a.m. to 4 p.m. Don't miss the opportunity to explore the fascinating collection this store has to offer. Their exclusive selection caters to every style, ensuring you'll find something perfect for any occasion. It's more than just a boutique, it's a style experience. For more information like their Facebook or scroll through their website at 2 Beatz Boutique
To round out your experience while visiting Wichita, explore more of Black Wichita.