By Chance Adventure Co.
Chance Adventure Co. visited Wichita in early June to take advantage of the 2023 Kansas State Department of Education Sunflower Summer program. The program allows all PreK-12 grade Kansas students – and up to two adults – free admission from May 26-August 13. Read and find out how the Chance family spent their weekend in Wichita.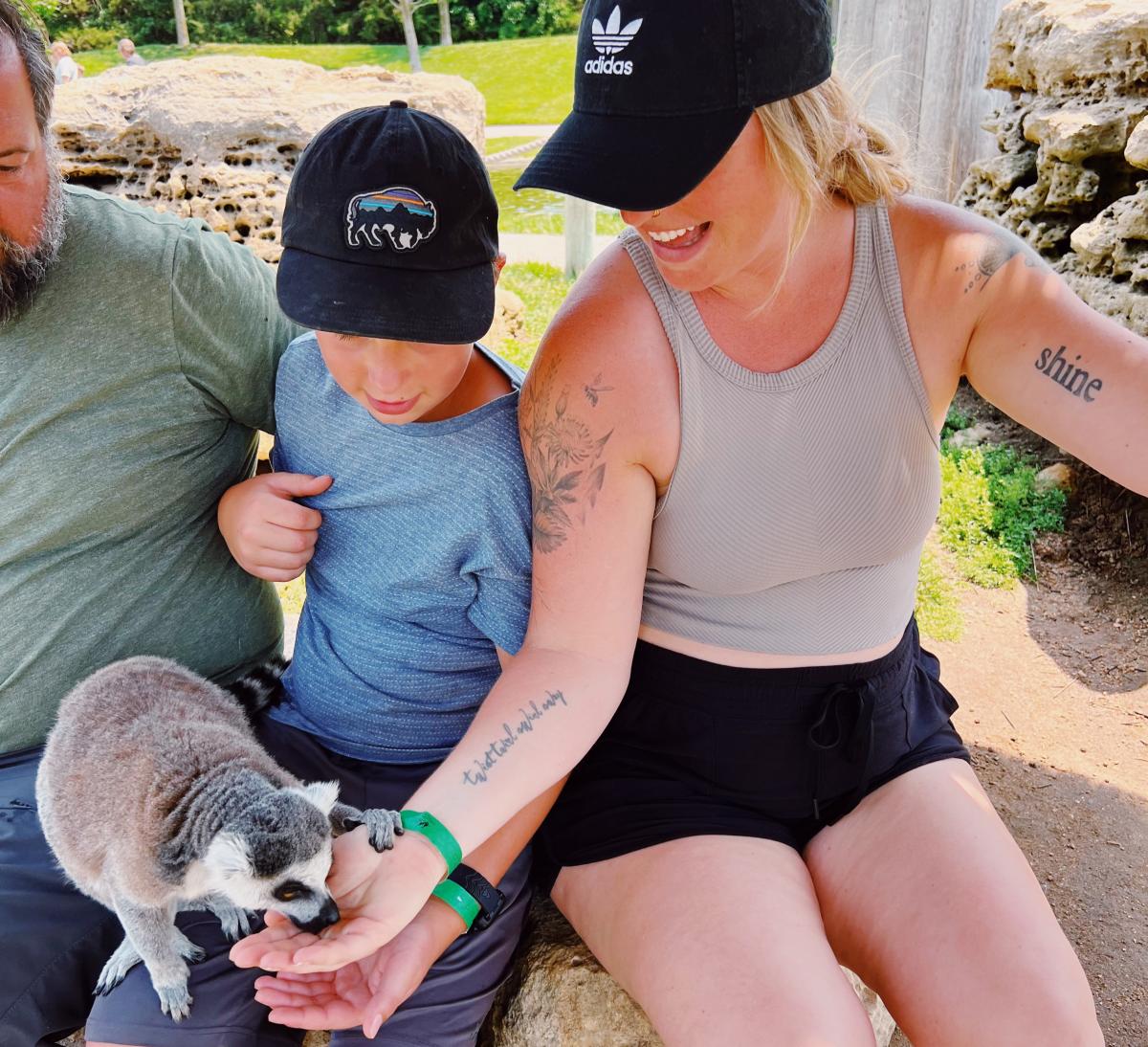 Looking for a quick and easy family getaway from the Kansas City area? Wichita checks all the boxes:
Just over 2 hours away
So many kid-friendly activities (that the grownups will love, too)
And you can do it on the cheap using the Sunflower Summer app, which grants free admission to 15 Wichita attractions and many more state-wide attractions.
What more could you ask for? Our family includes two boys, aged 12 and 9, and here are our favorite parts from our Wichita weekend.

Museums + Activities
These were all 100 percent free for our family of four to visit after downloading the Sunflower Summer App.
Filled with art, education, history and cultural artifacts, it inspired us and provoked thoughtful conversation. Our hosts at the museum were delightful and went out of their way to help us learn and appreciate all the history contained in the museum.
The Keeper of the Plains is unquestionably Wichita's most iconic landmark. Built on sacred Native American ground where the Big and Little Arkansas rivers join together, the ring of fire surrounding the statue is lit every evening, weather permitting, in tribute to Native American tribes who settled and continue to gather at the site. It was moving, and beautiful. We loved reading the facts on the plaques surrounding the monument.
With all the paved walking trails on either side of the river, this made a great evening stroll to and from our hotel, the Fairfield Inn & Suites. We didn't get to visit this trip, but right next door to the Keeper is The Mid-America All-Indian Museum, which looked fascinating as well.
This family loves a good hike, and the Great Plains Nature Center didn't disappoint. We met some adorable turtles, birdwatched and got our nature cups filled as we hiked. The trails are well marked (and paved – stroller friendly!) and the setup is great. You can hike as little as half a mile or add on loops to increase your hike distance.
We went on a day that the educational building was closed (oops), but there's tons to see and learn inside as well. No bikes are allowed on the hiking trails, but the K-96 trail links up here as well, if you want to bike it.
Wichita Art Museum boasts a beautiful collection both indoors and out, along with a cafe and fantastic gift shop. One of our favorite features was a glass sculpture collection called the Persian Seaform Installation encased in glass that you could walk on and see up close and personal. We also loved the paintings that featured our own native Midwest landscapes.
This place is chock-full of artifacts from all around the world, throughout history. Check out Ivan the T. Rex, their two resident mummies, and a host of other fascinating figures. You could spend hours roaming, reading and interacting with the exhibits. Our kids loved doing the age-appropriate scavenger hunts (each age group had its own hunt to make it easier or more challenging), which really allowed them to dig into the exhibits.  
Exploration Place is THE place for your kids who love STEM. From fart machines, to learning everything you could imagine about building and testing airplanes, to live interactive science shows, this spot has it all. Wichita is the Air Capital of the World and the airplane exhibit alone makes this stop totally worthwhile. Our boys could have spent the whole day here flying the pilot simulations, designing airplane seats and testing wind resistance models.
This is no ordinary zoo experience because it isn't actually a zoo! We fed hippos, lorikeets, and giraffes and got to hold the cutest lemurs! Our Sunflower Summer app pass included all those feedings for free for each of us! Being up close and personal with the wild animals was really a treat.
Don't forget to bring swimsuits too – the kids loved the giant splash pad for cooling off at the end of the day.

Food + Drink
Known for their extensive bourbon collection, the Monarch is a breezy spot for outdoor (or indoor) dining on some delicious American style grub.
We started one morning out at Il Primo, Wichita's oldest coffee shop. Their menu of creations is loooooooong. I'm not a big coffee drinker, but the cozy chai did not disappoint.
We lunched at River City Brewing Co., another spot we really enjoyed for its good eats, cold drinks and great vibes. It's in the charming Old Town area of Wichita and right next door to the Museum of World Treasures.
HomeGrown was perfect for a hearty breakfast on our last day.
One of my favorite stops was GROW – a plant shop/coffee shop/cocktail bar that was just FUN to be in.
In short, Wichita was well worth our weekend and our whole family is looking forward to another visit. Here's a few more stops we didn't make it to this time, but will definitely check out on our next trip (or two):
*Restrictions may apply. See Sunflower Program app for details. Contact help@slcket.com for app support should any technical issues occur.